unavailable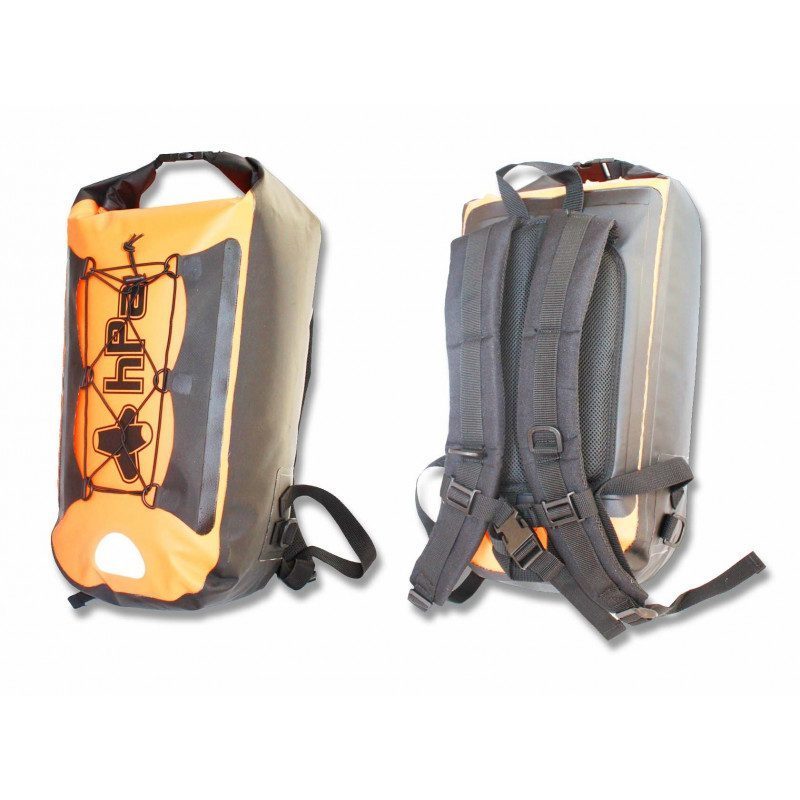 clear Please call us +33 297 11 80 95
PrestaShop\PrestaShop\Adapter\Presenter\Product\ProductLazyArray Object ( [imageRetriever:PrestaShop\PrestaShop\Adapter\Presenter\Product\ProductLazyArray:private] => PrestaShop\PrestaShop\Adapter\Image\ImageRetriever Object ( [link:PrestaShop\PrestaShop\Adapter\Image\ImageRetriever:private] => Link Object ( [allow:protected] => 1 [url:protected] => /index.php [protocol_link] => https:// [protocol_content] => https:// [ssl_enable:protected] => 1 [urlShopId:protected] => [supportedBrowser] => ) ) [link:PrestaShop\PrestaShop\Adapter\Presenter\Product\ProductLazyArray:private] => Link Object ( [allow:protected] => 1 [url:protected] => /index.php [protocol_link] => https:// [protocol_content] => https:// [ssl_enable:protected] => 1 [urlShopId:protected] => [supportedBrowser] => ) [priceFormatter:PrestaShop\PrestaShop\Adapter\Presenter\Product\ProductLazyArray:private] => PrestaShop\PrestaShop\Adapter\Product\PriceFormatter Object ( ) [productColorsRetriever:PrestaShop\PrestaShop\Adapter\Presenter\Product\ProductLazyArray:private] => PrestaShop\PrestaShop\Adapter\Product\ProductColorsRetriever Object ( ) [translator:PrestaShop\PrestaShop\Adapter\Presenter\Product\ProductLazyArray:private] => PrestaShopBundle\Translation\TranslatorComponent Object ( [catalogues:protected] => Array ( [en-US] => Symfony\Component\Translation\MessageCatalogue Object ( [messages:Symfony\Component\Translation\MessageCatalogue:private] => Array ( [en-US] => Array ( [OK] => OK [No] => No [Yes] => Yes [Write your review] => Write your review [Sorry, your review cannot be posted.] => Sorry, your review cannot be posted. [Title] => Title [Your name] => Your name [Review] => Review [Required fields] => Required fields [Cancel] => Cancel [Send] => Send [Your comment has been submitted and will be available once approved by a moderator.] => Your comment has been submitted and will be available once approved by a moderator. [Your comment has been added!] => Your comment has been added! [Review sent] => Review sent [Your review cannot be sent] => Your review cannot be sent [By %1$s] => By %1$s [Report abuse] => Report abuse [Comments] => Comments [Sorry, your review appreciation cannot be sent.] => Sorry, your review appreciation cannot be sent. [Sorry, your abuse report cannot be sent.] => Sorry, your abuse report cannot be sent. [Last] => Last [Your review appreciation cannot be sent] => Your review appreciation cannot be sent [Report comment] => Report comment [Are you sure that you want to report this comment?] => Are you sure that you want to report this comment? [Report sent] => Report sent [Your report has been submitted and will be considered by a moderator.] => Your report has been submitted and will be considered by a moderator. [Your report cannot be sent] => Your report cannot be sent ) [ShopThemeGlobal] => Array ( [Créez votre compte professionnel] => Create your professional account [Demandez un devis] => Request a quote [Plus de 300 clients nous font confiance] => More than 300 customers trust us [Notre sélection de produits par métiers] => Our selection of products by trade [Vêtements pêche / Marin pêcheur] => Fishing clothes / Fisherman [Vêtements poissonnier] => Fishmonger's clothing [Vêtement moniteur de voile] => Sailing instructor clothing [Vêtement aquaculteur] => Aquaculturist clothing [Vêtement pisciliculteur] => Fish farmer's clothing [Vêtement conchyliculteur] => Conchyliculteur clothing [Vêtement de pluie professionnel] => Professional rainwear [+ 5000 produits] => + 5000 products [référencés pour vous] => referenced for you [+ 300 clients] => + 300 customers [nous font confiance] => trust us ) [ShopThemeGlobal ] => Array ( [Vêtements skipper] => Skipper clothing ) ) [metadata:Symfony\Component\Translation\MessageCatalogue:private] => Array ( ) [resources:Symfony\Component\Translation\MessageCatalogue:private] => Array ( ) [locale:Symfony\Component\Translation\MessageCatalogue:private] => en-US [fallbackCatalogue:Symfony\Component\Translation\MessageCatalogue:private] => [parent:Symfony\Component\Translation\MessageCatalogue:private] => ) ) [locale:Symfony\Component\Translation\Translator:private] => en-US [fallbackLocales:Symfony\Component\Translation\Translator:private] => Array ( ) [loaders:Symfony\Component\Translation\Translator:private] => Array ( ) [resources:Symfony\Component\Translation\Translator:private] => Array ( ) [formatter:Symfony\Component\Translation\Translator:private] => Symfony\Component\Translation\Formatter\MessageFormatter Object ( [selector:Symfony\Component\Translation\Formatter\MessageFormatter:private] => Symfony\Component\Translation\MessageSelector Object ( ) ) [cacheDir:Symfony\Component\Translation\Translator:private] => /home/httpd/html/www.picksea.com/var/cache/prod/translations [debug:Symfony\Component\Translation\Translator:private] => [configCacheFactory:Symfony\Component\Translation\Translator:private] => Symfony\Component\Config\ConfigCacheFactory Object ( [debug:Symfony\Component\Config\ConfigCacheFactory:private] => ) ) [settings:protected] => PrestaShop\PrestaShop\Core\Product\ProductPresentationSettings Object ( [catalog_mode] => [catalog_mode_with_prices] => 0 [restricted_country_mode] => [include_taxes] => 1 [allow_add_variant_to_cart_from_listing] => 1 [stock_management_enabled] => 1 [showPrices] => 1 [lastRemainingItems] => 0 ) [product:protected] => Array ( [id_shop_default] => 1 [id_manufacturer] => 5 [id_supplier] => 5 [reference] => NA-HPA-DRYPACK [supplier_reference] => [location] => [width] => 0.000000 [height] => 0.000000 [depth] => 0.000000 [weight] => 1.000000 [quantity_discount] => 0 [ean13] => 3700224070168 [isbn] => [upc] => [cache_is_pack] => 0 [cache_has_attachments] => 0 [is_virtual] => 0 [state] => 1 [additional_delivery_times] => 1 [delivery_in_stock] => [delivery_out_stock] => [id_category_default] => 56 [id_tax_rules_group] => 36 [on_sale] => 0 [online_only] => 0 [ecotax] => 0 [minimal_quantity] => 1 [low_stock_threshold] => [low_stock_alert] => 0 [price] => €54.08 [wholesale_price] => 32.450000 [unity] => [unit_price_ratio] => 0.000000 [additional_shipping_cost] => 0.00 [customizable] => 0 [text_fields] => 0 [uploadable_files] => 0 [redirect_type] => 404 [id_type_redirected] => 0 [available_for_order] => 1 [available_date] => [show_condition] => 0 [condition] => new [show_price] => 1 [indexed] => 1 [visibility] => both [cache_default_attribute] => 55066 [advanced_stock_management] => 0 [date_add] => 2013-03-28 11:27:24 [date_upd] => 2023-09-15 08:32:48 [pack_stock_type] => 3 [meta_description] => The 25 or 40 litre HPA Dry BackPack is the perfect way to protect your belongings during your cruises or regattas on the boat. [meta_keywords] => waterproof backpack,hpa,dry backpack,waterproof bags [meta_title] => Dry BackPack Hpa Waterproof Backpack | Picksea [link_rewrite] => sac-a-dos-etanche-dry-backpack-25l [name] => Sac à dos étanche - Dry BackPack 25L [description] =>

Color: orange and black
Triple layer bottom
Volume: 25 litres or 40 litres
The 40 litre model also has: a compression system, a flat front pocket, a safety knife slot on the shoulder straps and a side strap for walking sticks.

[description_short] =>

The HPA waterproof backpack in 25 l or 40 l version

This backpack from HPA is waterproof and will protect your stuff from water and dust. It is ideal for all your nautical outings (kayak, boat ...). New version of the backpack, more waterproof, stronger and more functional than the previous one. Folding closure on the top and on the side. Designed for optimum comfort, the Dry BackPack has a padded back, adjustable shoulder straps and a wide removable belt.

Features of the HPA waterproof backpack

[available_now] => [available_later] => [video] => [personnalisation] => 0 [markdown] => [catdecathon] => [id] => 21489 [id_product] => 21489 [out_of_stock] => 0 [new] => 0 [id_product_attribute] => 55066 [quantity_wanted] => 1 [extraContent] => Array ( ) [allow_oosp] => 0 [category] => waterproof-backpacks [category_name] => Waterproof Backpacks [link] => https://www.picksea.com/en/sac-a-dos-etanche-dry-backpack-25l-hpa-21489.html [attribute_price] => 0 [price_tax_exc] => 54.083333 [price_without_reduction] => 54.083333 [price_without_reduction_without_tax] => 54.083333 [reduction] => 0 [reduction_without_tax] => 0 [specific_prices] => Array ( [id_specific_price] => 641237330 [id_specific_price_rule] => 0 [id_cart] => 0 [id_product] => 21489 [id_shop] => 1 [id_shop_group] => 0 [id_currency] => 0 [id_country] => 0 [id_group] => 0 [id_customer] => 0 [id_product_attribute] => 0 [price] => -1.000000 [from_quantity] => 1 [reduction] => 0.000000 [reduction_tax] => 1 [reduction_type] => percentage [from] => 0000-00-00 00:00:00 [to] => 0000-00-00 00:00:00 [score] => 48 ) [quantity] => 0 [quantity_all_versions] => 0 [id_image] => en-default [features] => Array ( [0] => Array ( [name] => Capacity [value] => 10 to 35 litres [id_feature] => 14 [position] => 4 ) [1] => Array ( [name] => Waterproof [value] => Etanche aux projections d'eau [id_feature] => 8 [position] => 5 ) [2] => Array ( [name] => Warranty [value] => 1 [id_feature] => 15 [position] => 12 ) [3] => Array ( [name] => Upselling [value] => 1 [id_feature] => 255 [position] => 18 ) [4] => Array ( [name] => Type [value] => Bags [id_feature] => 256 [position] => 20 ) ) [attachments] => Array ( ) [virtual] => 0 [pack] => 0 [packItems] => Array ( ) [nopackprice] => 0 [customization_required] => [attributes] => Array ( [2] => Array ( [id_attribute] => 7 [id_attribute_group] => 2 [name] => Orange [group] => Color [reference] => NA-HPA-DRYBACK25-ORA [ean13] => 3700224070168 [isbn] => [upc] => 707013 ) [20069] => Array ( [id_attribute] => 21885 [id_attribute_group] => 20069 [name] => 25L [group] => Volume [reference] => NA-HPA-DRYBACK25-ORA [ean13] => 3700224070168 [isbn] => [upc] => 707013 ) ) [rate] => 0 [tax_name] => [ecotax_rate] => 0 [unit_price] => [customizations] => Array ( [fields] => Array ( ) ) [id_customization] => 0 [is_customizable] => [show_quantities] => [quantity_label] => Item [quantity_discounts] => Array ( ) [customer_group_discount] => 0 [title] => Sac à dos étanche - Dry BackPack 25L [images] => Array ( [0] => Array ( [bySize] => Array ( [small_default] => Array ( [url] => https://www.picksea.com/24698-small_default/sac-a-dos-etanche-dry-backpack-25l.jpg [width] => 98 [height] => 98 ) [cart_default] => Array ( [url] => https://www.picksea.com/24698-cart_default/sac-a-dos-etanche-dry-backpack-25l.jpg [width] => 125 [height] => 125 ) [home_default] => Array ( [url] => https://www.picksea.com/24698-home_default/sac-a-dos-etanche-dry-backpack-25l.jpg [width] => 250 [height] => 250 ) [home_large] => Array ( [url] => https://www.picksea.com/24698-home_large/sac-a-dos-etanche-dry-backpack-25l.jpg [width] => 280 [height] => 280 ) [medium_default] => Array ( [url] => https://www.picksea.com/24698-medium_default/sac-a-dos-etanche-dry-backpack-25l.jpg [width] => 452 [height] => 452 ) [large_default] => Array ( [url] => https://www.picksea.com/24698-large_default/sac-a-dos-etanche-dry-backpack-25l.jpg [width] => 800 [height] => 800 ) ) [small] => Array ( [url] => https://www.picksea.com/24698-small_default/sac-a-dos-etanche-dry-backpack-25l.jpg [width] => 98 [height] => 98 ) [medium] => Array ( [url] => https://www.picksea.com/24698-home_large/sac-a-dos-etanche-dry-backpack-25l.jpg [width] => 280 [height] => 280 ) [large] => Array ( [url] => https://www.picksea.com/24698-large_default/sac-a-dos-etanche-dry-backpack-25l.jpg [width] => 800 [height] => 800 ) [legend] => [cover] => [id_image] => 24698 [position] => 2 [associatedVariants] => Array ( [0] => 55066 ) ) [1] => Array ( [bySize] => Array ( [small_default] => Array ( [url] => https://www.picksea.com/24696-small_default/sac-a-dos-etanche-dry-backpack-25l.jpg [width] => 98 [height] => 98 ) [cart_default] => Array ( [url] => https://www.picksea.com/24696-cart_default/sac-a-dos-etanche-dry-backpack-25l.jpg [width] => 125 [height] => 125 ) [home_default] => Array ( [url] => https://www.picksea.com/24696-home_default/sac-a-dos-etanche-dry-backpack-25l.jpg [width] => 250 [height] => 250 ) [home_large] => Array ( [url] => https://www.picksea.com/24696-home_large/sac-a-dos-etanche-dry-backpack-25l.jpg [width] => 280 [height] => 280 ) [medium_default] => Array ( [url] => https://www.picksea.com/24696-medium_default/sac-a-dos-etanche-dry-backpack-25l.jpg [width] => 452 [height] => 452 ) [large_default] => Array ( [url] => https://www.picksea.com/24696-large_default/sac-a-dos-etanche-dry-backpack-25l.jpg [width] => 800 [height] => 800 ) ) [small] => Array ( [url] => https://www.picksea.com/24696-small_default/sac-a-dos-etanche-dry-backpack-25l.jpg [width] => 98 [height] => 98 ) [medium] => Array ( [url] => https://www.picksea.com/24696-home_large/sac-a-dos-etanche-dry-backpack-25l.jpg [width] => 280 [height] => 280 ) [large] => Array ( [url] => https://www.picksea.com/24696-large_default/sac-a-dos-etanche-dry-backpack-25l.jpg [width] => 800 [height] => 800 ) [legend] => [cover] => [id_image] => 24696 [position] => 3 [associatedVariants] => Array ( [0] => 55066 ) ) [2] => Array ( [bySize] => Array ( [small_default] => Array ( [url] => https://www.picksea.com/24695-small_default/sac-a-dos-etanche-dry-backpack-25l.jpg [width] => 98 [height] => 98 ) [cart_default] => Array ( [url] => https://www.picksea.com/24695-cart_default/sac-a-dos-etanche-dry-backpack-25l.jpg [width] => 125 [height] => 125 ) [home_default] => Array ( [url] => https://www.picksea.com/24695-home_default/sac-a-dos-etanche-dry-backpack-25l.jpg [width] => 250 [height] => 250 ) [home_large] => Array ( [url] => https://www.picksea.com/24695-home_large/sac-a-dos-etanche-dry-backpack-25l.jpg [width] => 280 [height] => 280 ) [medium_default] => Array ( [url] => https://www.picksea.com/24695-medium_default/sac-a-dos-etanche-dry-backpack-25l.jpg [width] => 452 [height] => 452 ) [large_default] => Array ( [url] => https://www.picksea.com/24695-large_default/sac-a-dos-etanche-dry-backpack-25l.jpg [width] => 800 [height] => 800 ) ) [small] => Array ( [url] => https://www.picksea.com/24695-small_default/sac-a-dos-etanche-dry-backpack-25l.jpg [width] => 98 [height] => 98 ) [medium] => Array ( [url] => https://www.picksea.com/24695-home_large/sac-a-dos-etanche-dry-backpack-25l.jpg [width] => 280 [height] => 280 ) [large] => Array ( [url] => https://www.picksea.com/24695-large_default/sac-a-dos-etanche-dry-backpack-25l.jpg [width] => 800 [height] => 800 ) [legend] => [cover] => [id_image] => 24695 [position] => 4 [associatedVariants] => Array ( [0] => 55066 ) ) ) [cover] => Array ( [bySize] => Array ( [small_default] => Array ( [url] => https://www.picksea.com/24698-small_default/sac-a-dos-etanche-dry-backpack-25l.jpg [width] => 98 [height] => 98 ) [cart_default] => Array ( [url] => https://www.picksea.com/24698-cart_default/sac-a-dos-etanche-dry-backpack-25l.jpg [width] => 125 [height] => 125 ) [home_default] => Array ( [url] => https://www.picksea.com/24698-home_default/sac-a-dos-etanche-dry-backpack-25l.jpg [width] => 250 [height] => 250 ) [home_large] => Array ( [url] => https://www.picksea.com/24698-home_large/sac-a-dos-etanche-dry-backpack-25l.jpg [width] => 280 [height] => 280 ) [medium_default] => Array ( [url] => https://www.picksea.com/24698-medium_default/sac-a-dos-etanche-dry-backpack-25l.jpg [width] => 452 [height] => 452 ) [large_default] => Array ( [url] => https://www.picksea.com/24698-large_default/sac-a-dos-etanche-dry-backpack-25l.jpg [width] => 800 [height] => 800 ) ) [small] => Array ( [url] => https://www.picksea.com/24698-small_default/sac-a-dos-etanche-dry-backpack-25l.jpg [width] => 98 [height] => 98 ) [medium] => Array ( [url] => https://www.picksea.com/24698-home_large/sac-a-dos-etanche-dry-backpack-25l.jpg [width] => 280 [height] => 280 ) [large] => Array ( [url] => https://www.picksea.com/24698-large_default/sac-a-dos-etanche-dry-backpack-25l.jpg [width] => 800 [height] => 800 ) [legend] => [cover] => [id_image] => 24698 [position] => 2 [associatedVariants] => Array ( [0] => 55066 ) ) [has_discount] => [discount_type] => percentage [discount_percentage] => 0% [discount_percentage_absolute] => 0% [discount_amount] => €0.00 [discount_amount_to_display] => -€0.00 [price_amount] => 54.08 [regular_price_amount] => 54.083333 [regular_price] => €54.08 [discount_to_display] => €0.00 [unit_price_full] => [show_availability] => 1 [availability_message] => Please call us +33 297 11 80 95 [availability_date] => [availability] => unavailable ) [language:PrestaShop\PrestaShop\Adapter\Presenter\Product\ProductLazyArray:private] => Language Object ( [id] => 3 [name] => English GB (English) [iso_code] => en [locale] => en-US [language_code] => en [date_format_lite] => Y-m-d [date_format_full] => Y-m-d H:i:s [is_rtl] => 0 [active] => 1 [webserviceParameters:protected] => Array ( [objectNodeName] => language [objectsNodeName] => languages ) [translationsFilesAndVars:protected] => Array ( [fields] => _FIELDS [errors] => _ERRORS [admin] => _LANGADM [pdf] => _LANGPDF [tabs] => tabs ) [id_lang:protected] => [id_shop:protected] => 1 [id_shop_list] => Array ( ) [get_shop_from_context:protected] => 1 [table:protected] => lang [identifier:protected] => id_lang [fieldsRequired:protected] => Array ( [0] => name [1] => iso_code [2] => date_format_lite [3] => date_format_full ) [fieldsSize:protected] => Array ( [name] => 32 [iso_code] => 2 [locale] => 5 [language_code] => 5 [date_format_lite] => 32 [date_format_full] => 32 ) [fieldsValidate:protected] => Array ( [name] => isGenericName [iso_code] => isLanguageIsoCode [locale] => isLocale [language_code] => isLanguageCode [active] => isBool [is_rtl] => isBool [date_format_lite] => isPhpDateFormat [date_format_full] => isPhpDateFormat ) [fieldsRequiredLang:protected] => Array ( ) [fieldsSizeLang:protected] => Array ( ) [fieldsValidateLang:protected] => Array ( ) [tables:protected] => Array ( ) [image_dir:protected] => [image_format:protected] => jpg [translator:protected] => [def:protected] => Array ( [table] => lang [primary] => id_lang [fields] => Array ( [name] => Array ( [type] => 3 [validate] => isGenericName [required] => 1 [size] => 32 ) [iso_code] => Array ( [type] => 3 [validate] => isLanguageIsoCode [required] => 1 [size] => 2 ) [locale] => Array ( [type] => 3 [validate] => isLocale [size] => 5 ) [language_code] => Array ( [type] => 3 [validate] => isLanguageCode [size] => 5 ) [active] => Array ( [type] => 2 [validate] => isBool ) [is_rtl] => Array ( [type] => 2 [validate] => isBool ) [date_format_lite] => Array ( [type] => 3 [validate] => isPhpDateFormat [required] => 1 [size] => 32 ) [date_format_full] => Array ( [type] => 3 [validate] => isPhpDateFormat [required] => 1 [size] => 32 ) ) [classname] => Language ) [update_fields:protected] => [force_id] => ) [arrayAccessList:PrestaShop\PrestaShop\Adapter\Presenter\AbstractLazyArray:private] => ArrayObject Object ( [storage:ArrayObject:private] => Array ( [id] => Array ( [type] => method [value] => getId ) [attributes] => Array ( [type] => method [value] => getAttributes ) [show_price] => Array ( [type] => method [value] => getShowPrice ) [weight_unit] => Array ( [type] => method [value] => getWeightUnit ) [url] => Array ( [type] => method [value] => getUrl ) [canonical_url] => Array ( [type] => method [value] => getCanonicalUrl ) [add_to_cart_url] => Array ( [type] => method [value] => getAddToCartUrl ) [condition] => Array ( [type] => method [value] => getCondition ) [delivery_information] => Array ( [type] => method [value] => getDeliveryInformation ) [embedded_attributes] => Array ( [type] => method [value] => getEmbeddedAttributes ) [file_size_formatted] => Array ( [type] => method [value] => getFileSizeFormatted ) [attachments] => Array ( [type] => method [value] => getAttachments ) [quantity_discounts] => Array ( [type] => method [value] => getQuantityDiscounts ) [reference_to_display] => Array ( [type] => method [value] => getReferenceToDisplay ) [grouped_features] => Array ( [type] => method [value] => getGroupedFeatures ) [seo_availability] => Array ( [type] => method [value] => getSeoAvailability ) [labels] => Array ( [type] => method [value] => getLabels ) [ecotax] => Array ( [type] => method [value] => getEcotax ) [flags] => Array ( [type] => method [value] => getFlags ) [main_variants] => Array ( [type] => method [value] => getMainVariants ) [specific_references] => Array ( [type] => method [value] => getSpecificReferences ) [id_shop_default] => Array ( [type] => variable [value] => 1 ) [id_manufacturer] => Array ( [type] => variable [value] => 5 ) [id_supplier] => Array ( [type] => variable [value] => 5 ) [reference] => Array ( [type] => variable [value] => NA-HPA-DRYPACK ) [supplier_reference] => Array ( [type] => variable [value] => ) [location] => Array ( [type] => variable [value] => ) [width] => Array ( [type] => variable [value] => 0.000000 ) [height] => Array ( [type] => variable [value] => 0.000000 ) [depth] => Array ( [type] => variable [value] => 0.000000 ) [weight] => Array ( [type] => variable [value] => 1.000000 ) [quantity_discount] => Array ( [type] => variable [value] => 0 ) [ean13] => Array ( [type] => variable [value] => 3700224070168 ) [isbn] => Array ( [type] => variable [value] => ) [upc] => Array ( [type] => variable [value] => ) [cache_is_pack] => Array ( [type] => variable [value] => 0 ) [cache_has_attachments] => Array ( [type] => variable [value] => 0 ) [is_virtual] => Array ( [type] => variable [value] => 0 ) [state] => Array ( [type] => variable [value] => 1 ) [additional_delivery_times] => Array ( [type] => variable [value] => 1 ) [delivery_in_stock] => Array ( [type] => variable [value] => ) [delivery_out_stock] => Array ( [type] => variable [value] => ) [id_category_default] => Array ( [type] => variable [value] => 56 ) [id_tax_rules_group] => Array ( [type] => variable [value] => 36 ) [on_sale] => Array ( [type] => variable [value] => 0 ) [online_only] => Array ( [type] => variable [value] => 0 ) [minimal_quantity] => Array ( [type] => variable [value] => 1 ) [low_stock_threshold] => Array ( [type] => variable [value] => ) [low_stock_alert] => Array ( [type] => variable [value] => 0 ) [price] => Array ( [type] => variable [value] => €54.08 ) [wholesale_price] => Array ( [type] => variable [value] => 32.450000 ) [unity] => Array ( [type] => variable [value] => ) [unit_price_ratio] => Array ( [type] => variable [value] => 0.000000 ) [additional_shipping_cost] => Array ( [type] => variable [value] => 0.00 ) [customizable] => Array ( [type] => variable [value] => 0 ) [text_fields] => Array ( [type] => variable [value] => 0 ) [uploadable_files] => Array ( [type] => variable [value] => 0 ) [redirect_type] => Array ( [type] => variable [value] => 404 ) [id_type_redirected] => Array ( [type] => variable [value] => 0 ) [available_for_order] => Array ( [type] => variable [value] => 1 ) [available_date] => Array ( [type] => variable [value] => ) [show_condition] => Array ( [type] => variable [value] => 0 ) [indexed] => Array ( [type] => variable [value] => 1 ) [visibility] => Array ( [type] => variable [value] => both ) [cache_default_attribute] => Array ( [type] => variable [value] => 55066 ) [advanced_stock_management] => Array ( [type] => variable [value] => 0 ) [date_add] => Array ( [type] => variable [value] => 2013-03-28 11:27:24 ) [date_upd] => Array ( [type] => variable [value] => 2023-09-15 08:32:48 ) [pack_stock_type] => Array ( [type] => variable [value] => 3 ) [meta_description] => Array ( [type] => variable [value] => The 25 or 40 litre HPA Dry BackPack is the perfect way to protect your belongings during your cruises or regattas on the boat. ) [meta_keywords] => Array ( [type] => variable [value] => waterproof backpack,hpa,dry backpack,waterproof bags ) [meta_title] => Array ( [type] => variable [value] => Dry BackPack Hpa Waterproof Backpack | Picksea ) [link_rewrite] => Array ( [type] => variable [value] => sac-a-dos-etanche-dry-backpack-25l ) [name] => Array ( [type] => variable [value] => Sac à dos étanche - Dry BackPack 25L ) [description] => Array ( [type] => variable [value] =>

Color: orange and black
Triple layer bottom
Volume: 25 litres or 40 litres
The 40 litre model also has: a compression system, a flat front pocket, a safety knife slot on the shoulder straps and a side strap for walking sticks.

) [description_short] => Array ( [type] => variable [value] =>

The HPA waterproof backpack in 25 l or 40 l version

This backpack from HPA is waterproof and will protect your stuff from water and dust. It is ideal for all your nautical outings (kayak, boat ...). New version of the backpack, more waterproof, stronger and more functional than the previous one. Folding closure on the top and on the side. Designed for optimum comfort, the Dry BackPack has a padded back, adjustable shoulder straps and a wide removable belt.

Features of the HPA waterproof backpack

) [available_now] => Array ( [type] => variable [value] => ) [available_later] => Array ( [type] => variable [value] => ) [video] => Array ( [type] => variable [value] => ) [personnalisation] => Array ( [type] => variable [value] => 0 ) [markdown] => Array ( [type] => variable [value] => ) [catdecathon] => Array ( [type] => variable [value] => ) [id_product] => Array ( [type] => variable [value] => 21489 ) [out_of_stock] => Array ( [type] => variable [value] => 0 ) [new] => Array ( [type] => variable [value] => 0 ) [id_product_attribute] => Array ( [type] => variable [value] => 55066 ) [quantity_wanted] => Array ( [type] => variable [value] => 1 ) [extraContent] => Array ( [type] => variable [value] => Array ( ) ) [allow_oosp] => Array ( [type] => variable [value] => 0 ) [category] => Array ( [type] => variable [value] => waterproof-backpacks ) [category_name] => Array ( [type] => variable [value] => Waterproof Backpacks ) [link] => Array ( [type] => variable [value] => https://www.picksea.com/en/sac-a-dos-etanche-dry-backpack-25l-hpa-21489.html ) [attribute_price] => Array ( [type] => variable [value] => 0 ) [price_tax_exc] => Array ( [type] => variable [value] => 54.083333 ) [price_without_reduction] => Array ( [type] => variable [value] => 54.083333 ) [price_without_reduction_without_tax] => Array ( [type] => variable [value] => 54.083333 ) [reduction] => Array ( [type] => variable [value] => 0 ) [reduction_without_tax] => Array ( [type] => variable [value] => 0 ) [specific_prices] => Array ( [type] => variable [value] => Array ( [id_specific_price] => 641237330 [id_specific_price_rule] => 0 [id_cart] => 0 [id_product] => 21489 [id_shop] => 1 [id_shop_group] => 0 [id_currency] => 0 [id_country] => 0 [id_group] => 0 [id_customer] => 0 [id_product_attribute] => 0 [price] => -1.000000 [from_quantity] => 1 [reduction] => 0.000000 [reduction_tax] => 1 [reduction_type] => percentage [from] => 0000-00-00 00:00:00 [to] => 0000-00-00 00:00:00 [score] => 48 ) ) [quantity] => Array ( [type] => variable [value] => 0 ) [quantity_all_versions] => Array ( [type] => variable [value] => 0 ) [id_image] => Array ( [type] => variable [value] => en-default ) [features] => Array ( [type] => variable [value] => Array ( [0] => Array ( [name] => Capacity [value] => 10 to 35 litres [id_feature] => 14 [position] => 4 ) [1] => Array ( [name] => Waterproof [value] => Etanche aux projections d'eau [id_feature] => 8 [position] => 5 ) [2] => Array ( [name] => Warranty [value] => 1 [id_feature] => 15 [position] => 12 ) [3] => Array ( [name] => Upselling [value] => 1 [id_feature] => 255 [position] => 18 ) [4] => Array ( [name] => Type [value] => Bags [id_feature] => 256 [position] => 20 ) ) ) [virtual] => Array ( [type] => variable [value] => 0 ) [pack] => Array ( [type] => variable [value] => 0 ) [packItems] => Array ( [type] => variable [value] => Array ( ) ) [nopackprice] => Array ( [type] => variable [value] => 0 ) [customization_required] => Array ( [type] => variable [value] => ) [rate] => Array ( [type] => variable [value] => 0 ) [tax_name] => Array ( [type] => variable [value] => ) [ecotax_rate] => Array ( [type] => variable [value] => 0 ) [unit_price] => Array ( [type] => variable [value] => ) [customizations] => Array ( [type] => variable [value] => Array ( [fields] => Array ( ) ) ) [id_customization] => Array ( [type] => variable [value] => 0 ) [is_customizable] => Array ( [type] => variable [value] => ) [show_quantities] => Array ( [type] => variable [value] => ) [quantity_label] => Array ( [type] => variable [value] => Item ) [customer_group_discount] => Array ( [type] => variable [value] => 0 ) [title] => Array ( [type] => variable [value] => Sac à dos étanche - Dry BackPack 25L ) [images] => Array ( [type] => variable [value] => Array ( [0] => Array ( [bySize] => Array ( [small_default] => Array ( [url] => https://www.picksea.com/24698-small_default/sac-a-dos-etanche-dry-backpack-25l.jpg [width] => 98 [height] => 98 ) [cart_default] => Array ( [url] => https://www.picksea.com/24698-cart_default/sac-a-dos-etanche-dry-backpack-25l.jpg [width] => 125 [height] => 125 ) [home_default] => Array ( [url] => https://www.picksea.com/24698-home_default/sac-a-dos-etanche-dry-backpack-25l.jpg [width] => 250 [height] => 250 ) [home_large] => Array ( [url] => https://www.picksea.com/24698-home_large/sac-a-dos-etanche-dry-backpack-25l.jpg [width] => 280 [height] => 280 ) [medium_default] => Array ( [url] => https://www.picksea.com/24698-medium_default/sac-a-dos-etanche-dry-backpack-25l.jpg [width] => 452 [height] => 452 ) [large_default] => Array ( [url] => https://www.picksea.com/24698-large_default/sac-a-dos-etanche-dry-backpack-25l.jpg [width] => 800 [height] => 800 ) ) [small] => Array ( [url] => https://www.picksea.com/24698-small_default/sac-a-dos-etanche-dry-backpack-25l.jpg [width] => 98 [height] => 98 ) [medium] => Array ( [url] => https://www.picksea.com/24698-home_large/sac-a-dos-etanche-dry-backpack-25l.jpg [width] => 280 [height] => 280 ) [large] => Array ( [url] => https://www.picksea.com/24698-large_default/sac-a-dos-etanche-dry-backpack-25l.jpg [width] => 800 [height] => 800 ) [legend] => [cover] => [id_image] => 24698 [position] => 2 [associatedVariants] => Array ( [0] => 55066 ) ) [1] => Array ( [bySize] => Array ( [small_default] => Array ( [url] => https://www.picksea.com/24696-small_default/sac-a-dos-etanche-dry-backpack-25l.jpg [width] => 98 [height] => 98 ) [cart_default] => Array ( [url] => https://www.picksea.com/24696-cart_default/sac-a-dos-etanche-dry-backpack-25l.jpg [width] => 125 [height] => 125 ) [home_default] => Array ( [url] => https://www.picksea.com/24696-home_default/sac-a-dos-etanche-dry-backpack-25l.jpg [width] => 250 [height] => 250 ) [home_large] => Array ( [url] => https://www.picksea.com/24696-home_large/sac-a-dos-etanche-dry-backpack-25l.jpg [width] => 280 [height] => 280 ) [medium_default] => Array ( [url] => https://www.picksea.com/24696-medium_default/sac-a-dos-etanche-dry-backpack-25l.jpg [width] => 452 [height] => 452 ) [large_default] => Array ( [url] => https://www.picksea.com/24696-large_default/sac-a-dos-etanche-dry-backpack-25l.jpg [width] => 800 [height] => 800 ) ) [small] => Array ( [url] => https://www.picksea.com/24696-small_default/sac-a-dos-etanche-dry-backpack-25l.jpg [width] => 98 [height] => 98 ) [medium] => Array ( [url] => https://www.picksea.com/24696-home_large/sac-a-dos-etanche-dry-backpack-25l.jpg [width] => 280 [height] => 280 ) [large] => Array ( [url] => https://www.picksea.com/24696-large_default/sac-a-dos-etanche-dry-backpack-25l.jpg [width] => 800 [height] => 800 ) [legend] => [cover] => [id_image] => 24696 [position] => 3 [associatedVariants] => Array ( [0] => 55066 ) ) [2] => Array ( [bySize] => Array ( [small_default] => Array ( [url] => https://www.picksea.com/24695-small_default/sac-a-dos-etanche-dry-backpack-25l.jpg [width] => 98 [height] => 98 ) [cart_default] => Array ( [url] => https://www.picksea.com/24695-cart_default/sac-a-dos-etanche-dry-backpack-25l.jpg [width] => 125 [height] => 125 ) [home_default] => Array ( [url] => https://www.picksea.com/24695-home_default/sac-a-dos-etanche-dry-backpack-25l.jpg [width] => 250 [height] => 250 ) [home_large] => Array ( [url] => https://www.picksea.com/24695-home_large/sac-a-dos-etanche-dry-backpack-25l.jpg [width] => 280 [height] => 280 ) [medium_default] => Array ( [url] => https://www.picksea.com/24695-medium_default/sac-a-dos-etanche-dry-backpack-25l.jpg [width] => 452 [height] => 452 ) [large_default] => Array ( [url] => https://www.picksea.com/24695-large_default/sac-a-dos-etanche-dry-backpack-25l.jpg [width] => 800 [height] => 800 ) ) [small] => Array ( [url] => https://www.picksea.com/24695-small_default/sac-a-dos-etanche-dry-backpack-25l.jpg [width] => 98 [height] => 98 ) [medium] => Array ( [url] => https://www.picksea.com/24695-home_large/sac-a-dos-etanche-dry-backpack-25l.jpg [width] => 280 [height] => 280 ) [large] => Array ( [url] => https://www.picksea.com/24695-large_default/sac-a-dos-etanche-dry-backpack-25l.jpg [width] => 800 [height] => 800 ) [legend] => [cover] => [id_image] => 24695 [position] => 4 [associatedVariants] => Array ( [0] => 55066 ) ) ) ) [cover] => Array ( [type] => variable [value] => Array ( [bySize] => Array ( [small_default] => Array ( [url] => https://www.picksea.com/24698-small_default/sac-a-dos-etanche-dry-backpack-25l.jpg [width] => 98 [height] => 98 ) [cart_default] => Array ( [url] => https://www.picksea.com/24698-cart_default/sac-a-dos-etanche-dry-backpack-25l.jpg [width] => 125 [height] => 125 ) [home_default] => Array ( [url] => https://www.picksea.com/24698-home_default/sac-a-dos-etanche-dry-backpack-25l.jpg [width] => 250 [height] => 250 ) [home_large] => Array ( [url] => https://www.picksea.com/24698-home_large/sac-a-dos-etanche-dry-backpack-25l.jpg [width] => 280 [height] => 280 ) [medium_default] => Array ( [url] => https://www.picksea.com/24698-medium_default/sac-a-dos-etanche-dry-backpack-25l.jpg [width] => 452 [height] => 452 ) [large_default] => Array ( [url] => https://www.picksea.com/24698-large_default/sac-a-dos-etanche-dry-backpack-25l.jpg [width] => 800 [height] => 800 ) ) [small] => Array ( [url] => https://www.picksea.com/24698-small_default/sac-a-dos-etanche-dry-backpack-25l.jpg [width] => 98 [height] => 98 ) [medium] => Array ( [url] => https://www.picksea.com/24698-home_large/sac-a-dos-etanche-dry-backpack-25l.jpg [width] => 280 [height] => 280 ) [large] => Array ( [url] => https://www.picksea.com/24698-large_default/sac-a-dos-etanche-dry-backpack-25l.jpg [width] => 800 [height] => 800 ) [legend] => [cover] => [id_image] => 24698 [position] => 2 [associatedVariants] => Array ( [0] => 55066 ) ) ) [has_discount] => Array ( [type] => variable [value] => ) [discount_type] => Array ( [type] => variable [value] => percentage ) [discount_percentage] => Array ( [type] => variable [value] => 0% ) [discount_percentage_absolute] => Array ( [type] => variable [value] => 0% ) [discount_amount] => Array ( [type] => variable [value] => €0.00 ) [discount_amount_to_display] => Array ( [type] => variable [value] => -€0.00 ) [price_amount] => Array ( [type] => variable [value] => 54.08 ) [regular_price_amount] => Array ( [type] => variable [value] => 54.083333 ) [regular_price] => Array ( [type] => variable [value] => €54.08 ) [discount_to_display] => Array ( [type] => variable [value] => €0.00 ) [unit_price_full] => Array ( [type] => variable [value] => ) [show_availability] => Array ( [type] => variable [value] => 1 ) [availability_message] => Array ( [type] => variable [value] => Please call us +33 297 11 80 95 ) [availability_date] => Array ( [type] => variable [value] => ) [availability] => Array ( [type] => variable [value] => unavailable ) ) ) [arrayAccessIterator:PrestaShop\PrestaShop\Adapter\Presenter\AbstractLazyArray:private] => ArrayIterator Object ( [storage:ArrayIterator:private] => ArrayObject Object ( [storage:ArrayObject:private] => Array ( [id] => Array ( [type] => method [value] => getId ) [attributes] => Array ( [type] => method [value] => getAttributes ) [show_price] => Array ( [type] => method [value] => getShowPrice ) [weight_unit] => Array ( [type] => method [value] => getWeightUnit ) [url] => Array ( [type] => method [value] => getUrl ) [canonical_url] => Array ( [type] => method [value] => getCanonicalUrl ) [add_to_cart_url] => Array ( [type] => method [value] => getAddToCartUrl ) [condition] => Array ( [type] => method [value] => getCondition ) [delivery_information] => Array ( [type] => method [value] => getDeliveryInformation ) [embedded_attributes] => Array ( [type] => method [value] => getEmbeddedAttributes ) [file_size_formatted] => Array ( [type] => method [value] => getFileSizeFormatted ) [attachments] => Array ( [type] => method [value] => getAttachments ) [quantity_discounts] => Array ( [type] => method [value] => getQuantityDiscounts ) [reference_to_display] => Array ( [type] => method [value] => getReferenceToDisplay ) [grouped_features] => Array ( [type] => method [value] => getGroupedFeatures ) [seo_availability] => Array ( [type] => method [value] => getSeoAvailability ) [labels] => Array ( [type] => method [value] => getLabels ) [ecotax] => Array ( [type] => method [value] => getEcotax ) [flags] => Array ( [type] => method [value] => getFlags ) [main_variants] => Array ( [type] => method [value] => getMainVariants ) [specific_references] => Array ( [type] => method [value] => getSpecificReferences ) [id_shop_default] => Array ( [type] => variable [value] => 1 ) [id_manufacturer] => Array ( [type] => variable [value] => 5 ) [id_supplier] => Array ( [type] => variable [value] => 5 ) [reference] => Array ( [type] => variable [value] => NA-HPA-DRYPACK ) [supplier_reference] => Array ( [type] => variable [value] => ) [location] => Array ( [type] => variable [value] => ) [width] => Array ( [type] => variable [value] => 0.000000 ) [height] => Array ( [type] => variable [value] => 0.000000 ) [depth] => Array ( [type] => variable [value] => 0.000000 ) [weight] => Array ( [type] => variable [value] => 1.000000 ) [quantity_discount] => Array ( [type] => variable [value] => 0 ) [ean13] => Array ( [type] => variable [value] => 3700224070168 ) [isbn] => Array ( [type] => variable [value] => ) [upc] => Array ( [type] => variable [value] => ) [cache_is_pack] => Array ( [type] => variable [value] => 0 ) [cache_has_attachments] => Array ( [type] => variable [value] => 0 ) [is_virtual] => Array ( [type] => variable [value] => 0 ) [state] => Array ( [type] => variable [value] => 1 ) [additional_delivery_times] => Array ( [type] => variable [value] => 1 ) [delivery_in_stock] => Array ( [type] => variable [value] => ) [delivery_out_stock] => Array ( [type] => variable [value] => ) [id_category_default] => Array ( [type] => variable [value] => 56 ) [id_tax_rules_group] => Array ( [type] => variable [value] => 36 ) [on_sale] => Array ( [type] => variable [value] => 0 ) [online_only] => Array ( [type] => variable [value] => 0 ) [minimal_quantity] => Array ( [type] => variable [value] => 1 ) [low_stock_threshold] => Array ( [type] => variable [value] => ) [low_stock_alert] => Array ( [type] => variable [value] => 0 ) [price] => Array ( [type] => variable [value] => €54.08 ) [wholesale_price] => Array ( [type] => variable [value] => 32.450000 ) [unity] => Array ( [type] => variable [value] => ) [unit_price_ratio] => Array ( [type] => variable [value] => 0.000000 ) [additional_shipping_cost] => Array ( [type] => variable [value] => 0.00 ) [customizable] => Array ( [type] => variable [value] => 0 ) [text_fields] => Array ( [type] => variable [value] => 0 ) [uploadable_files] => Array ( [type] => variable [value] => 0 ) [redirect_type] => Array ( [type] => variable [value] => 404 ) [id_type_redirected] => Array ( [type] => variable [value] => 0 ) [available_for_order] => Array ( [type] => variable [value] => 1 ) [available_date] => Array ( [type] => variable [value] => ) [show_condition] => Array ( [type] => variable [value] => 0 ) [indexed] => Array ( [type] => variable [value] => 1 ) [visibility] => Array ( [type] => variable [value] => both ) [cache_default_attribute] => Array ( [type] => variable [value] => 55066 ) [advanced_stock_management] => Array ( [type] => variable [value] => 0 ) [date_add] => Array ( [type] => variable [value] => 2013-03-28 11:27:24 ) [date_upd] => Array ( [type] => variable [value] => 2023-09-15 08:32:48 ) [pack_stock_type] => Array ( [type] => variable [value] => 3 ) [meta_description] => Array ( [type] => variable [value] => The 25 or 40 litre HPA Dry BackPack is the perfect way to protect your belongings during your cruises or regattas on the boat. ) [meta_keywords] => Array ( [type] => variable [value] => waterproof backpack,hpa,dry backpack,waterproof bags ) [meta_title] => Array ( [type] => variable [value] => Dry BackPack Hpa Waterproof Backpack | Picksea ) [link_rewrite] => Array ( [type] => variable [value] => sac-a-dos-etanche-dry-backpack-25l ) [name] => Array ( [type] => variable [value] => Sac à dos étanche - Dry BackPack 25L ) [description] => Array ( [type] => variable [value] =>

Color: orange and black
Triple layer bottom
Volume: 25 litres or 40 litres
The 40 litre model also has: a compression system, a flat front pocket, a safety knife slot on the shoulder straps and a side strap for walking sticks.

) [description_short] => Array ( [type] => variable [value] =>

The HPA waterproof backpack in 25 l or 40 l version

This backpack from HPA is waterproof and will protect your stuff from water and dust. It is ideal for all your nautical outings (kayak, boat ...). New version of the backpack, more waterproof, stronger and more functional than the previous one. Folding closure on the top and on the side. Designed for optimum comfort, the Dry BackPack has a padded back, adjustable shoulder straps and a wide removable belt.

Features of the HPA waterproof backpack

) [available_now] => Array ( [type] => variable [value] => ) [available_later] => Array ( [type] => variable [value] => ) [video] => Array ( [type] => variable [value] => ) [personnalisation] => Array ( [type] => variable [value] => 0 ) [markdown] => Array ( [type] => variable [value] => ) [catdecathon] => Array ( [type] => variable [value] => ) [id_product] => Array ( [type] => variable [value] => 21489 ) [out_of_stock] => Array ( [type] => variable [value] => 0 ) [new] => Array ( [type] => variable [value] => 0 ) [id_product_attribute] => Array ( [type] => variable [value] => 55066 ) [quantity_wanted] => Array ( [type] => variable [value] => 1 ) [extraContent] => Array ( [type] => variable [value] => Array ( ) ) [allow_oosp] => Array ( [type] => variable [value] => 0 ) [category] => Array ( [type] => variable [value] => waterproof-backpacks ) [category_name] => Array ( [type] => variable [value] => Waterproof Backpacks ) [link] => Array ( [type] => variable [value] => https://www.picksea.com/en/sac-a-dos-etanche-dry-backpack-25l-hpa-21489.html ) [attribute_price] => Array ( [type] => variable [value] => 0 ) [price_tax_exc] => Array ( [type] => variable [value] => 54.083333 ) [price_without_reduction] => Array ( [type] => variable [value] => 54.083333 ) [price_without_reduction_without_tax] => Array ( [type] => variable [value] => 54.083333 ) [reduction] => Array ( [type] => variable [value] => 0 ) [reduction_without_tax] => Array ( [type] => variable [value] => 0 ) [specific_prices] => Array ( [type] => variable [value] => Array ( [id_specific_price] => 641237330 [id_specific_price_rule] => 0 [id_cart] => 0 [id_product] => 21489 [id_shop] => 1 [id_shop_group] => 0 [id_currency] => 0 [id_country] => 0 [id_group] => 0 [id_customer] => 0 [id_product_attribute] => 0 [price] => -1.000000 [from_quantity] => 1 [reduction] => 0.000000 [reduction_tax] => 1 [reduction_type] => percentage [from] => 0000-00-00 00:00:00 [to] => 0000-00-00 00:00:00 [score] => 48 ) ) [quantity] => Array ( [type] => variable [value] => 0 ) [quantity_all_versions] => Array ( [type] => variable [value] => 0 ) [id_image] => Array ( [type] => variable [value] => en-default ) [features] => Array ( [type] => variable [value] => Array ( [0] => Array ( [name] => Capacity [value] => 10 to 35 litres [id_feature] => 14 [position] => 4 ) [1] => Array ( [name] => Waterproof [value] => Etanche aux projections d'eau [id_feature] => 8 [position] => 5 ) [2] => Array ( [name] => Warranty [value] => 1 [id_feature] => 15 [position] => 12 ) [3] => Array ( [name] => Upselling [value] => 1 [id_feature] => 255 [position] => 18 ) [4] => Array ( [name] => Type [value] => Bags [id_feature] => 256 [position] => 20 ) ) ) [virtual] => Array ( [type] => variable [value] => 0 ) [pack] => Array ( [type] => variable [value] => 0 ) [packItems] => Array ( [type] => variable [value] => Array ( ) ) [nopackprice] => Array ( [type] => variable [value] => 0 ) [customization_required] => Array ( [type] => variable [value] => ) [rate] => Array ( [type] => variable [value] => 0 ) [tax_name] => Array ( [type] => variable [value] => ) [ecotax_rate] => Array ( [type] => variable [value] => 0 ) [unit_price] => Array ( [type] => variable [value] => ) [customizations] => Array ( [type] => variable [value] => Array ( [fields] => Array ( ) ) ) [id_customization] => Array ( [type] => variable [value] => 0 ) [is_customizable] => Array ( [type] => variable [value] => ) [show_quantities] => Array ( [type] => variable [value] => ) [quantity_label] => Array ( [type] => variable [value] => Item ) [customer_group_discount] => Array ( [type] => variable [value] => 0 ) [title] => Array ( [type] => variable [value] => Sac à dos étanche - Dry BackPack 25L ) [images] => Array ( [type] => variable [value] => Array ( [0] => Array ( [bySize] => Array ( [small_default] => Array ( [url] => https://www.picksea.com/24698-small_default/sac-a-dos-etanche-dry-backpack-25l.jpg [width] => 98 [height] => 98 ) [cart_default] => Array ( [url] => https://www.picksea.com/24698-cart_default/sac-a-dos-etanche-dry-backpack-25l.jpg [width] => 125 [height] => 125 ) [home_default] => Array ( [url] => https://www.picksea.com/24698-home_default/sac-a-dos-etanche-dry-backpack-25l.jpg [width] => 250 [height] => 250 ) [home_large] => Array ( [url] => https://www.picksea.com/24698-home_large/sac-a-dos-etanche-dry-backpack-25l.jpg [width] => 280 [height] => 280 ) [medium_default] => Array ( [url] => https://www.picksea.com/24698-medium_default/sac-a-dos-etanche-dry-backpack-25l.jpg [width] => 452 [height] => 452 ) [large_default] => Array ( [url] => https://www.picksea.com/24698-large_default/sac-a-dos-etanche-dry-backpack-25l.jpg [width] => 800 [height] => 800 ) ) [small] => Array ( [url] => https://www.picksea.com/24698-small_default/sac-a-dos-etanche-dry-backpack-25l.jpg [width] => 98 [height] => 98 ) [medium] => Array ( [url] => https://www.picksea.com/24698-home_large/sac-a-dos-etanche-dry-backpack-25l.jpg [width] => 280 [height] => 280 ) [large] => Array ( [url] => https://www.picksea.com/24698-large_default/sac-a-dos-etanche-dry-backpack-25l.jpg [width] => 800 [height] => 800 ) [legend] => [cover] => [id_image] => 24698 [position] => 2 [associatedVariants] => Array ( [0] => 55066 ) ) [1] => Array ( [bySize] => Array ( [small_default] => Array ( [url] => https://www.picksea.com/24696-small_default/sac-a-dos-etanche-dry-backpack-25l.jpg [width] => 98 [height] => 98 ) [cart_default] => Array ( [url] => https://www.picksea.com/24696-cart_default/sac-a-dos-etanche-dry-backpack-25l.jpg [width] => 125 [height] => 125 ) [home_default] => Array ( [url] => https://www.picksea.com/24696-home_default/sac-a-dos-etanche-dry-backpack-25l.jpg [width] => 250 [height] => 250 ) [home_large] => Array ( [url] => https://www.picksea.com/24696-home_large/sac-a-dos-etanche-dry-backpack-25l.jpg [width] => 280 [height] => 280 ) [medium_default] => Array ( [url] => https://www.picksea.com/24696-medium_default/sac-a-dos-etanche-dry-backpack-25l.jpg [width] => 452 [height] => 452 ) [large_default] => Array ( [url] => https://www.picksea.com/24696-large_default/sac-a-dos-etanche-dry-backpack-25l.jpg [width] => 800 [height] => 800 ) ) [small] => Array ( [url] => https://www.picksea.com/24696-small_default/sac-a-dos-etanche-dry-backpack-25l.jpg [width] => 98 [height] => 98 ) [medium] => Array ( [url] => https://www.picksea.com/24696-home_large/sac-a-dos-etanche-dry-backpack-25l.jpg [width] => 280 [height] => 280 ) [large] => Array ( [url] => https://www.picksea.com/24696-large_default/sac-a-dos-etanche-dry-backpack-25l.jpg [width] => 800 [height] => 800 ) [legend] => [cover] => [id_image] => 24696 [position] => 3 [associatedVariants] => Array ( [0] => 55066 ) ) [2] => Array ( [bySize] => Array ( [small_default] => Array ( [url] => https://www.picksea.com/24695-small_default/sac-a-dos-etanche-dry-backpack-25l.jpg [width] => 98 [height] => 98 ) [cart_default] => Array ( [url] => https://www.picksea.com/24695-cart_default/sac-a-dos-etanche-dry-backpack-25l.jpg [width] => 125 [height] => 125 ) [home_default] => Array ( [url] => https://www.picksea.com/24695-home_default/sac-a-dos-etanche-dry-backpack-25l.jpg [width] => 250 [height] => 250 ) [home_large] => Array ( [url] => https://www.picksea.com/24695-home_large/sac-a-dos-etanche-dry-backpack-25l.jpg [width] => 280 [height] => 280 ) [medium_default] => Array ( [url] => https://www.picksea.com/24695-medium_default/sac-a-dos-etanche-dry-backpack-25l.jpg [width] => 452 [height] => 452 ) [large_default] => Array ( [url] => https://www.picksea.com/24695-large_default/sac-a-dos-etanche-dry-backpack-25l.jpg [width] => 800 [height] => 800 ) ) [small] => Array ( [url] => https://www.picksea.com/24695-small_default/sac-a-dos-etanche-dry-backpack-25l.jpg [width] => 98 [height] => 98 ) [medium] => Array ( [url] => https://www.picksea.com/24695-home_large/sac-a-dos-etanche-dry-backpack-25l.jpg [width] => 280 [height] => 280 ) [large] => Array ( [url] => https://www.picksea.com/24695-large_default/sac-a-dos-etanche-dry-backpack-25l.jpg [width] => 800 [height] => 800 ) [legend] => [cover] => [id_image] => 24695 [position] => 4 [associatedVariants] => Array ( [0] => 55066 ) ) ) ) [cover] => Array ( [type] => variable [value] => Array ( [bySize] => Array ( [small_default] => Array ( [url] => https://www.picksea.com/24698-small_default/sac-a-dos-etanche-dry-backpack-25l.jpg [width] => 98 [height] => 98 ) [cart_default] => Array ( [url] => https://www.picksea.com/24698-cart_default/sac-a-dos-etanche-dry-backpack-25l.jpg [width] => 125 [height] => 125 ) [home_default] => Array ( [url] => https://www.picksea.com/24698-home_default/sac-a-dos-etanche-dry-backpack-25l.jpg [width] => 250 [height] => 250 ) [home_large] => Array ( [url] => https://www.picksea.com/24698-home_large/sac-a-dos-etanche-dry-backpack-25l.jpg [width] => 280 [height] => 280 ) [medium_default] => Array ( [url] => https://www.picksea.com/24698-medium_default/sac-a-dos-etanche-dry-backpack-25l.jpg [width] => 452 [height] => 452 ) [large_default] => Array ( [url] => https://www.picksea.com/24698-large_default/sac-a-dos-etanche-dry-backpack-25l.jpg [width] => 800 [height] => 800 ) ) [small] => Array ( [url] => https://www.picksea.com/24698-small_default/sac-a-dos-etanche-dry-backpack-25l.jpg [width] => 98 [height] => 98 ) [medium] => Array ( [url] => https://www.picksea.com/24698-home_large/sac-a-dos-etanche-dry-backpack-25l.jpg [width] => 280 [height] => 280 ) [large] => Array ( [url] => https://www.picksea.com/24698-large_default/sac-a-dos-etanche-dry-backpack-25l.jpg [width] => 800 [height] => 800 ) [legend] => [cover] => [id_image] => 24698 [position] => 2 [associatedVariants] => Array ( [0] => 55066 ) ) ) [has_discount] => Array ( [type] => variable [value] => ) [discount_type] => Array ( [type] => variable [value] => percentage ) [discount_percentage] => Array ( [type] => variable [value] => 0% ) [discount_percentage_absolute] => Array ( [type] => variable [value] => 0% ) [discount_amount] => Array ( [type] => variable [value] => €0.00 ) [discount_amount_to_display] => Array ( [type] => variable [value] => -€0.00 ) [price_amount] => Array ( [type] => variable [value] => 54.08 ) [regular_price_amount] => Array ( [type] => variable [value] => 54.083333 ) [regular_price] => Array ( [type] => variable [value] => €54.08 ) [discount_to_display] => Array ( [type] => variable [value] => €0.00 ) [unit_price_full] => Array ( [type] => variable [value] => ) [show_availability] => Array ( [type] => variable [value] => 1 ) [availability_message] => Array ( [type] => variable [value] => Please call us +33 297 11 80 95 ) [availability_date] => Array ( [type] => variable [value] => ) [availability] => Array ( [type] => variable [value] => unavailable ) ) ) ) [methodCacheResults:PrestaShop\PrestaShop\Adapter\Presenter\AbstractLazyArray:private] => Array ( [attributes] => Array ( [2] => Array ( [id_attribute] => 7 [id_attribute_group] => 2 [name] => Orange [group] => Color [reference] => NA-HPA-DRYBACK25-ORA [ean13] => 3700224070168 [isbn] => [upc] => 707013 ) [20069] => Array ( [id_attribute] => 21885 [id_attribute_group] => 20069 [name] => 25L [group] => Volume [reference] => NA-HPA-DRYBACK25-ORA [ean13] => 3700224070168 [isbn] => [upc] => 707013 ) ) [url] => https://www.picksea.com/en/sac-a-dos-etanche-dry-backpack-25l-hpa-21489.html [weight_unit] => kg [reference_to_display] => NA-HPA-DRYBACK25-ORA [flags] => Array ( ) [embedded_attributes] => Array ( [id_shop_default] => 1 [id_manufacturer] => 5 [id_supplier] => 5 [reference] => NA-HPA-DRYPACK [is_virtual] => 0 [delivery_in_stock] => [delivery_out_stock] => [id_category_default] => 56 [on_sale] => 0 [online_only] => 0 [ecotax] => 0 [minimal_quantity] => 1 [low_stock_threshold] => [low_stock_alert] => 0 [price] => €54.08 [unity] => [unit_price_ratio] => 0.000000 [additional_shipping_cost] => 0.00 [customizable] => 0 [text_fields] => 0 [uploadable_files] => 0 [redirect_type] => 404 [id_type_redirected] => 0 [available_for_order] => 1 [available_date] => [show_condition] => 0 [condition] => new [show_price] => 1 [indexed] => 1 [visibility] => both [cache_default_attribute] => 55066 [advanced_stock_management] => 0 [date_add] => 2013-03-28 11:27:24 [date_upd] => 2023-09-15 08:32:48 [pack_stock_type] => 3 [meta_description] => The 25 or 40 litre HPA Dry BackPack is the perfect way to protect your belongings during your cruises or regattas on the boat. [meta_keywords] => waterproof backpack,hpa,dry backpack,waterproof bags [meta_title] => Dry BackPack Hpa Waterproof Backpack | Picksea [link_rewrite] => sac-a-dos-etanche-dry-backpack-25l [name] => Sac à dos étanche - Dry BackPack 25L [description] =>

Color: orange and black
Triple layer bottom
Volume: 25 litres or 40 litres
The 40 litre model also has: a compression system, a flat front pocket, a safety knife slot on the shoulder straps and a side strap for walking sticks.

[description_short] =>

The HPA waterproof backpack in 25 l or 40 l version

This backpack from HPA is waterproof and will protect your stuff from water and dust. It is ideal for all your nautical outings (kayak, boat ...). New version of the backpack, more waterproof, stronger and more functional than the previous one. Folding closure on the top and on the side. Designed for optimum comfort, the Dry BackPack has a padded back, adjustable shoulder straps and a wide removable belt.

Features of the HPA waterproof backpack

[available_now] => [available_later] => [id] => 21489 [id_product] => 21489 [out_of_stock] => 0 [new] => 0 [id_product_attribute] => 55066 [quantity_wanted] => 1 [extraContent] => Array ( ) [allow_oosp] => 0 [category] => waterproof-backpacks [category_name] => Waterproof Backpacks [link] => https://www.picksea.com/en/sac-a-dos-etanche-dry-backpack-25l-hpa-21489.html [attribute_price] => 0 [price_tax_exc] => 54.083333 [price_without_reduction] => 54.083333 [reduction] => 0 [specific_prices] => Array ( [id_specific_price] => 641237330 [id_specific_price_rule] => 0 [id_cart] => 0 [id_product] => 21489 [id_shop] => 1 [id_shop_group] => 0 [id_currency] => 0 [id_country] => 0 [id_group] => 0 [id_customer] => 0 [id_product_attribute] => 0 [price] => -1.000000 [from_quantity] => 1 [reduction] => 0.000000 [reduction_tax] => 1 [reduction_type] => percentage [from] => 0000-00-00 00:00:00 [to] => 0000-00-00 00:00:00 [score] => 48 ) [quantity] => 0 [quantity_all_versions] => 0 [id_image] => en-default [features] => Array ( [0] => Array ( [name] => Capacity [value] => 10 to 35 litres [id_feature] => 14 [position] => 4 ) [1] => Array ( [name] => Waterproof [value] => Etanche aux projections d'eau [id_feature] => 8 [position] => 5 ) [2] => Array ( [name] => Warranty [value] => 1 [id_feature] => 15 [position] => 12 ) [3] => Array ( [name] => Upselling [value] => 1 [id_feature] => 255 [position] => 18 ) [4] => Array ( [name] => Type [value] => Bags [id_feature] => 256 [position] => 20 ) ) [attachments] => Array ( ) [virtual] => 0 [pack] => 0 [packItems] => Array ( ) [nopackprice] => 0 [customization_required] => [attributes] => Array ( [2] => Array ( [id_attribute] => 7 [id_attribute_group] => 2 [name] => Orange [group] => Color [reference] => NA-HPA-DRYBACK25-ORA [ean13] => 3700224070168 [isbn] => [upc] => 707013 ) [20069] => Array ( [id_attribute] => 21885 [id_attribute_group] => 20069 [name] => 25L [group] => Volume [reference] => NA-HPA-DRYBACK25-ORA [ean13] => 3700224070168 [isbn] => [upc] => 707013 ) ) [rate] => 0 [tax_name] => [ecotax_rate] => 0 [unit_price] => [customizations] => Array ( [fields] => Array ( ) ) [id_customization] => 0 [is_customizable] => [show_quantities] => [quantity_label] => Item [quantity_discounts] => Array ( ) [customer_group_discount] => 0 [images] => Array ( [0] => Array ( [bySize] => Array ( [small_default] => Array ( [url] => https://www.picksea.com/24698-small_default/sac-a-dos-etanche-dry-backpack-25l.jpg [width] => 98 [height] => 98 ) [cart_default] => Array ( [url] => https://www.picksea.com/24698-cart_default/sac-a-dos-etanche-dry-backpack-25l.jpg [width] => 125 [height] => 125 ) [home_default] => Array ( [url] => https://www.picksea.com/24698-home_default/sac-a-dos-etanche-dry-backpack-25l.jpg [width] => 250 [height] => 250 ) [home_large] => Array ( [url] => https://www.picksea.com/24698-home_large/sac-a-dos-etanche-dry-backpack-25l.jpg [width] => 280 [height] => 280 ) [medium_default] => Array ( [url] => https://www.picksea.com/24698-medium_default/sac-a-dos-etanche-dry-backpack-25l.jpg [width] => 452 [height] => 452 ) [large_default] => Array ( [url] => https://www.picksea.com/24698-large_default/sac-a-dos-etanche-dry-backpack-25l.jpg [width] => 800 [height] => 800 ) ) [small] => Array ( [url] => https://www.picksea.com/24698-small_default/sac-a-dos-etanche-dry-backpack-25l.jpg [width] => 98 [height] => 98 ) [medium] => Array ( [url] => https://www.picksea.com/24698-home_large/sac-a-dos-etanche-dry-backpack-25l.jpg [width] => 280 [height] => 280 ) [large] => Array ( [url] => https://www.picksea.com/24698-large_default/sac-a-dos-etanche-dry-backpack-25l.jpg [width] => 800 [height] => 800 ) [legend] => [cover] => [id_image] => 24698 [position] => 2 [associatedVariants] => Array ( [0] => 55066 ) ) [1] => Array ( [bySize] => Array ( [small_default] => Array ( [url] => https://www.picksea.com/24696-small_default/sac-a-dos-etanche-dry-backpack-25l.jpg [width] => 98 [height] => 98 ) [cart_default] => Array ( [url] => https://www.picksea.com/24696-cart_default/sac-a-dos-etanche-dry-backpack-25l.jpg [width] => 125 [height] => 125 ) [home_default] => Array ( [url] => https://www.picksea.com/24696-home_default/sac-a-dos-etanche-dry-backpack-25l.jpg [width] => 250 [height] => 250 ) [home_large] => Array ( [url] => https://www.picksea.com/24696-home_large/sac-a-dos-etanche-dry-backpack-25l.jpg [width] => 280 [height] => 280 ) [medium_default] => Array ( [url] => https://www.picksea.com/24696-medium_default/sac-a-dos-etanche-dry-backpack-25l.jpg [width] => 452 [height] => 452 ) [large_default] => Array ( [url] => https://www.picksea.com/24696-large_default/sac-a-dos-etanche-dry-backpack-25l.jpg [width] => 800 [height] => 800 ) ) [small] => Array ( [url] => https://www.picksea.com/24696-small_default/sac-a-dos-etanche-dry-backpack-25l.jpg [width] => 98 [height] => 98 ) [medium] => Array ( [url] => https://www.picksea.com/24696-home_large/sac-a-dos-etanche-dry-backpack-25l.jpg [width] => 280 [height] => 280 ) [large] => Array ( [url] => https://www.picksea.com/24696-large_default/sac-a-dos-etanche-dry-backpack-25l.jpg [width] => 800 [height] => 800 ) [legend] => [cover] => [id_image] => 24696 [position] => 3 [associatedVariants] => Array ( [0] => 55066 ) ) [2] => Array ( [bySize] => Array ( [small_default] => Array ( [url] => https://www.picksea.com/24695-small_default/sac-a-dos-etanche-dry-backpack-25l.jpg [width] => 98 [height] => 98 ) [cart_default] => Array ( [url] => https://www.picksea.com/24695-cart_default/sac-a-dos-etanche-dry-backpack-25l.jpg [width] => 125 [height] => 125 ) [home_default] => Array ( [url] => https://www.picksea.com/24695-home_default/sac-a-dos-etanche-dry-backpack-25l.jpg [width] => 250 [height] => 250 ) [home_large] => Array ( [url] => https://www.picksea.com/24695-home_large/sac-a-dos-etanche-dry-backpack-25l.jpg [width] => 280 [height] => 280 ) [medium_default] => Array ( [url] => https://www.picksea.com/24695-medium_default/sac-a-dos-etanche-dry-backpack-25l.jpg [width] => 452 [height] => 452 ) [large_default] => Array ( [url] => https://www.picksea.com/24695-large_default/sac-a-dos-etanche-dry-backpack-25l.jpg [width] => 800 [height] => 800 ) ) [small] => Array ( [url] => https://www.picksea.com/24695-small_default/sac-a-dos-etanche-dry-backpack-25l.jpg [width] => 98 [height] => 98 ) [medium] => Array ( [url] => https://www.picksea.com/24695-home_large/sac-a-dos-etanche-dry-backpack-25l.jpg [width] => 280 [height] => 280 ) [large] => Array ( [url] => https://www.picksea.com/24695-large_default/sac-a-dos-etanche-dry-backpack-25l.jpg [width] => 800 [height] => 800 ) [legend] => [cover] => [id_image] => 24695 [position] => 4 [associatedVariants] => Array ( [0] => 55066 ) ) ) [cover] => Array ( [bySize] => Array ( [small_default] => Array ( [url] => https://www.picksea.com/24698-small_default/sac-a-dos-etanche-dry-backpack-25l.jpg [width] => 98 [height] => 98 ) [cart_default] => Array ( [url] => https://www.picksea.com/24698-cart_default/sac-a-dos-etanche-dry-backpack-25l.jpg [width] => 125 [height] => 125 ) [home_default] => Array ( [url] => https://www.picksea.com/24698-home_default/sac-a-dos-etanche-dry-backpack-25l.jpg [width] => 250 [height] => 250 ) [home_large] => Array ( [url] => https://www.picksea.com/24698-home_large/sac-a-dos-etanche-dry-backpack-25l.jpg [width] => 280 [height] => 280 ) [medium_default] => Array ( [url] => https://www.picksea.com/24698-medium_default/sac-a-dos-etanche-dry-backpack-25l.jpg [width] => 452 [height] => 452 ) [large_default] => Array ( [url] => https://www.picksea.com/24698-large_default/sac-a-dos-etanche-dry-backpack-25l.jpg [width] => 800 [height] => 800 ) ) [small] => Array ( [url] => https://www.picksea.com/24698-small_default/sac-a-dos-etanche-dry-backpack-25l.jpg [width] => 98 [height] => 98 ) [medium] => Array ( [url] => https://www.picksea.com/24698-home_large/sac-a-dos-etanche-dry-backpack-25l.jpg [width] => 280 [height] => 280 ) [large] => Array ( [url] => https://www.picksea.com/24698-large_default/sac-a-dos-etanche-dry-backpack-25l.jpg [width] => 800 [height] => 800 ) [legend] => [cover] => [id_image] => 24698 [position] => 2 [associatedVariants] => Array ( [0] => 55066 ) ) [has_discount] => [discount_type] => percentage [discount_percentage] => 0% [discount_percentage_absolute] => 0% [discount_amount] => €0.00 [discount_amount_to_display] => -€0.00 [price_amount] => 54.08 [unit_price_full] => [show_availability] => 1 [availability_message] => Please call us +33 297 11 80 95 [availability_date] => [availability] => unavailable ) [id] => 21489 [show_price] => 1 [labels] => Array ( [tax_short] => (tax incl.) [tax_long] => Tax included ) [ecotax] => Array ( [value] => €0.00 [amount] => 0 [rate] => 0 ) ) ) 1
Detailed features

The HPA waterproof backpack in 25 l or 40 l version
This backpack from HPA is waterproof and will protect your stuff from water and dust. It is ideal for all your nautical outings (kayak, boat ...). New version of the backpack, more waterproof, stronger and more functional than the previous one. Folding closure on the top and on the side. Designed for optimum comfort, the Dry BackPack has a padded back, adjustable shoulder straps and a wide removable belt.
Features of the HPA waterproof backpack
Color: orange and black
Triple layer bottom
Volume: 25 litres or 40 litres
The 40 litre model also has: a compression system, a flat front pocket, a safety knife slot on the shoulder straps and a side strap for walking sticks.
In the same category
4 other products seleted for you