available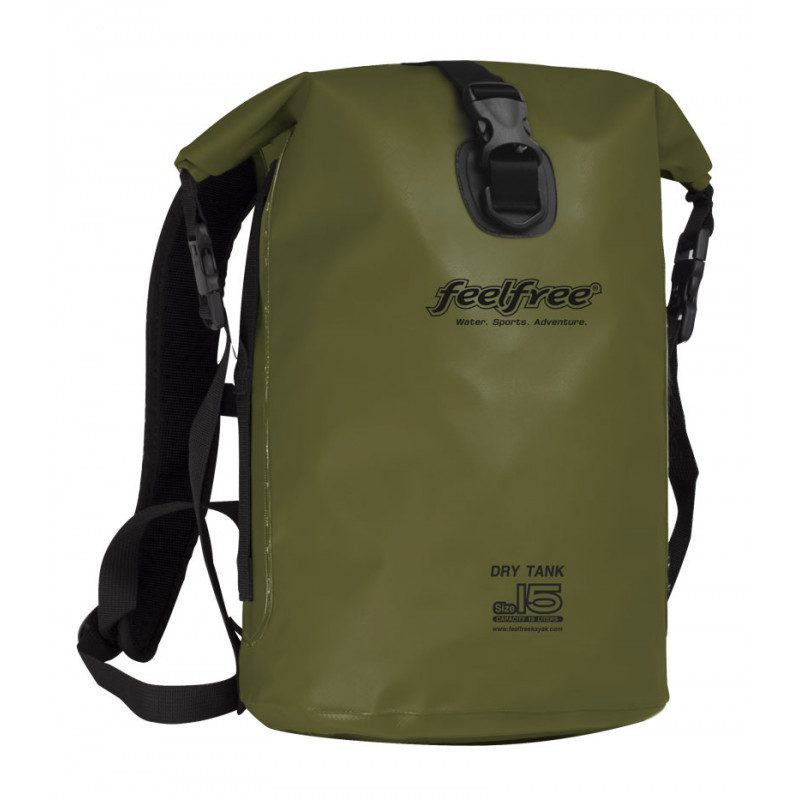 €41.87 Tax included -20% €52.33
check_circle Shipped within 24h
Detailed features
The FeelFree Dry Tank: 15 or 30 litre capacity backpack
This 15 litre or 30 litre backpack is considered waterproof thanks to its coated and welded fabric design (no seams) and its roll-up closure. It is designed to be carried and used extensively in wet or dusty environments and to carry equipment safely and dry. The 15 litre version will allow you to carry a small amount of material for a day trip or a trip to the sea. The 30 litre model is more suitable for carrying more equipment for a weekend trip for example. For larger capacities, see the 40 litre and 60 litre versions of the FeelFree waterproof backpack range. Whatever the capacity, Dry Tank backpacks are designed in the same way, with a fully waterproof main pocket and a comfortable, padded backpack carrying system for long term wear. Find more information and advice in our "How to choose a waterproof bag" guide.
Find the range of Dry Tank Feelfree waterproof backpacks
The Feelfree bags are distinguished by their functionality and quality of assembly but also by the particularly varied colours available on each model of waterproof backpack. Suitable for kayaking, boating, cycling or any other outdoor activity, these comfortable waterproof bags are available in a wide range of capacities (from 3 litres to 90 litres) and colours.
Detailed features of the Feelfree Dry Tank 15 litre or 30 litre waterproof backpack
15 LITRES: 21x25x40cm
30 LITRES: 21x28x44cm
Adjustable shoulder straps
Chest strap for easy carrying on the back for long periods
Fully waterproof bag (IP64) due to fabric roll-up system, clips and velcro
Lumbar strap for less constraint in your movements
Reinforcements at the top and bottom of the back for more comfort
In the same category
4 other products seleted for you