available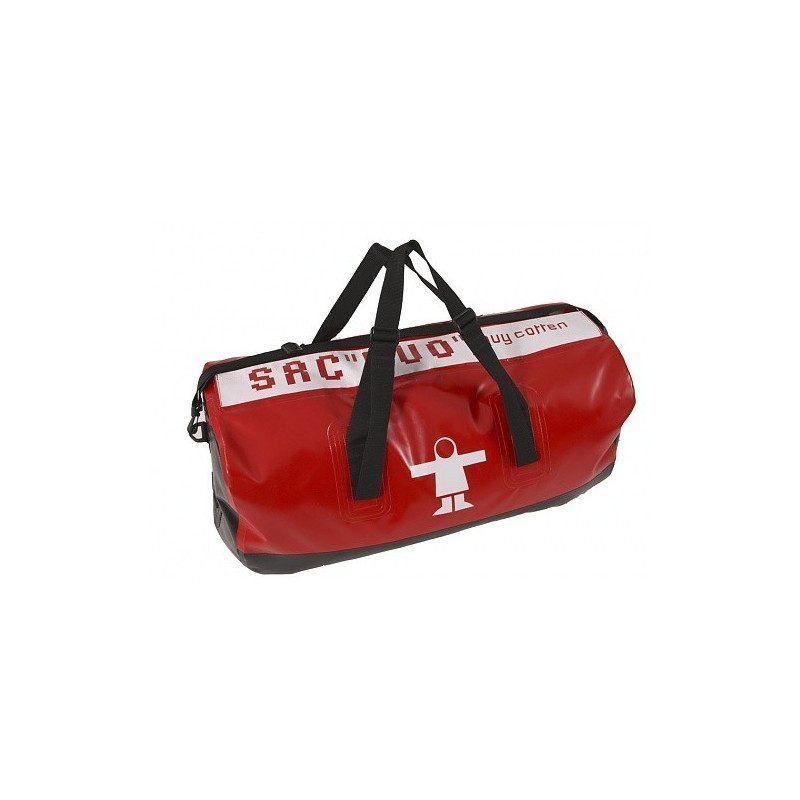 Detailed features
The Guy Cotten duffel bag with two compartments: Bag DUO Guy Cotten
The only Guy Cotten semi-waterproof bag with two compartments. The Guy Cotten bag DUO is ideal to isolate wet clothes from the rest of your equipment within the same bag. Available in a multitude of colours. Guy Cotten offers many models of durable waterproof bags, perfect for protecting your gear from water and humidity. Find all Guy Cotten bags on Picksea.
A large capacity waterproof bag: 80 litres ideal for a week on the water
With the 80 litreDUO , Guy Cotten allows you to take on board a lot of stuff. Ideal and practical, this waterproof bag is also sturdy and can remain on the deck of the boat without getting damaged and letting water through. We speak of a semi-waterproof bag when the zip closure is protected by scratch. Not waterproof but very effective against water projections.
Detailed characteristics of the waterproof bag DUO 80 litres Guy Cotten
Very resistant, Ferrasac fabrics. This thick, high-frequency weldable fabric par excellence, makes excellent waterproof bags. 630g/m²
Size: 33x75 cm and capacity of about 80 litres.
Compartment dedicated to wet clothes, independent from the rest of the bag
Bottom and body of the bag are waterproof by welding.
Semi-waterproof bag due to hook and loop fastener.
Zipped side pocket.
Adjustable and removable shoulder strap.
Adjustable straps on one side to slide on fins, down, boots...
Smooth bottom.
Colours: Blue / Black / Red-Black
In the same category
4 other products seleted for you