available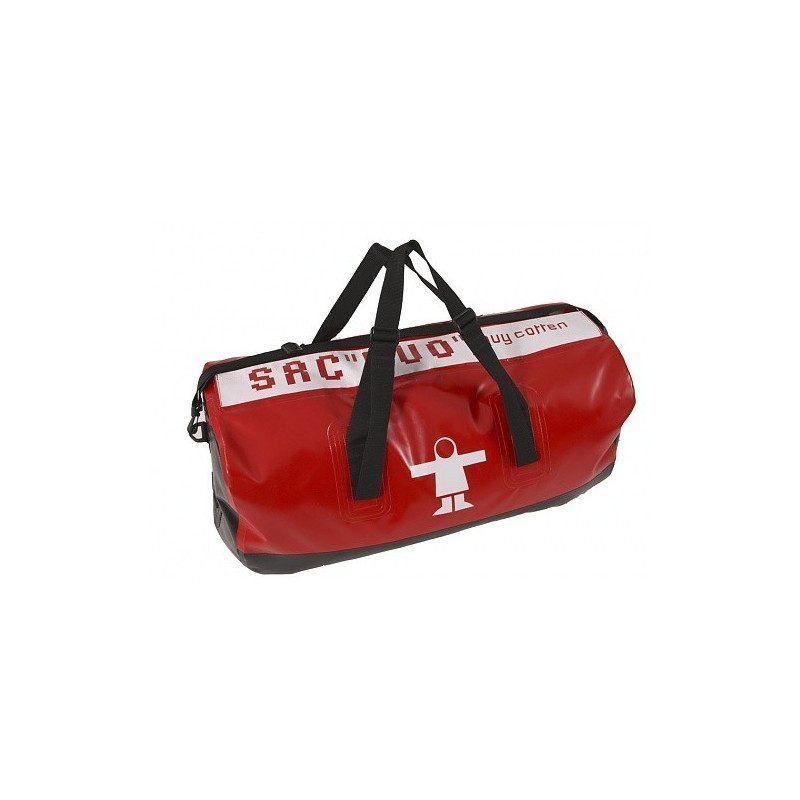 €129.17 -10% €116.25 Tax included
check_circle In stock
PrestaShop\PrestaShop\Adapter\Presenter\Product\ProductLazyArray Object ( [imageRetriever:PrestaShop\PrestaShop\Adapter\Presenter\Product\ProductLazyArray:private] => PrestaShop\PrestaShop\Adapter\Image\ImageRetriever Object ( [link:PrestaShop\PrestaShop\Adapter\Image\ImageRetriever:private] => Link Object ( [allow:protected] => 1 [url:protected] => /index.php [protocol_link] => https:// [protocol_content] => https:// [ssl_enable:protected] => 1 [urlShopId:protected] => [supportedBrowser] => ) ) [link:PrestaShop\PrestaShop\Adapter\Presenter\Product\ProductLazyArray:private] => Link Object ( [allow:protected] => 1 [url:protected] => /index.php [protocol_link] => https:// [protocol_content] => https:// [ssl_enable:protected] => 1 [urlShopId:protected] => [supportedBrowser] => ) [priceFormatter:PrestaShop\PrestaShop\Adapter\Presenter\Product\ProductLazyArray:private] => PrestaShop\PrestaShop\Adapter\Product\PriceFormatter Object ( ) [productColorsRetriever:PrestaShop\PrestaShop\Adapter\Presenter\Product\ProductLazyArray:private] => PrestaShop\PrestaShop\Adapter\Product\ProductColorsRetriever Object ( ) [translator:PrestaShop\PrestaShop\Adapter\Presenter\Product\ProductLazyArray:private] => PrestaShopBundle\Translation\TranslatorComponent Object ( [catalogues:protected] => Array ( [en-US] => Symfony\Component\Translation\MessageCatalogue Object ( [messages:Symfony\Component\Translation\MessageCatalogue:private] => Array ( [en-US] => Array ( [OK] => OK [No] => No [Yes] => Yes [Write your review] => Write your review [Sorry, your review cannot be posted.] => Sorry, your review cannot be posted. [Title] => Title [Your name] => Your name [Review] => Review [Required fields] => Required fields [Cancel] => Cancel [Send] => Send [Your comment has been submitted and will be available once approved by a moderator.] => Your comment has been submitted and will be available once approved by a moderator. [Your comment has been added!] => Your comment has been added! [Review sent] => Review sent [Your review cannot be sent] => Your review cannot be sent [By %1$s] => By %1$s [Report abuse] => Report abuse [Comments] => Comments [Sorry, your review appreciation cannot be sent.] => Sorry, your review appreciation cannot be sent. [Sorry, your abuse report cannot be sent.] => Sorry, your abuse report cannot be sent. [Last] => Last [Your review appreciation cannot be sent] => Your review appreciation cannot be sent [Report comment] => Report comment [Are you sure that you want to report this comment?] => Are you sure that you want to report this comment? [Report sent] => Report sent [Your report has been submitted and will be considered by a moderator.] => Your report has been submitted and will be considered by a moderator. [Your report cannot be sent] => Your report cannot be sent ) [ShopThemeGlobal] => Array ( [Créez votre compte professionnel] => Create your professional account [Demandez un devis] => Request a quote [Plus de 300 clients nous font confiance] => More than 300 customers trust us [Notre sélection de produits par métiers] => Our selection of products by trade [Vêtements pêche / Marin pêcheur] => Fishing clothes / Fisherman [Vêtements poissonnier] => Fishmonger's clothing [Vêtement moniteur de voile] => Sailing instructor clothing [Vêtement aquaculteur] => Aquaculturist clothing [Vêtement pisciliculteur] => Fish farmer's clothing [Vêtement conchyliculteur] => Conchyliculteur clothing [Vêtement de pluie professionnel] => Professional rainwear [+ 5000 produits] => + 5000 products [référencés pour vous] => referenced for you [+ 300 clients] => + 300 customers [nous font confiance] => trust us ) [ShopThemeGlobal ] => Array ( [Vêtements skipper] => Skipper clothing ) ) [metadata:Symfony\Component\Translation\MessageCatalogue:private] => Array ( ) [resources:Symfony\Component\Translation\MessageCatalogue:private] => Array ( ) [locale:Symfony\Component\Translation\MessageCatalogue:private] => en-US [fallbackCatalogue:Symfony\Component\Translation\MessageCatalogue:private] => [parent:Symfony\Component\Translation\MessageCatalogue:private] => ) ) [locale:Symfony\Component\Translation\Translator:private] => en-US [fallbackLocales:Symfony\Component\Translation\Translator:private] => Array ( ) [loaders:Symfony\Component\Translation\Translator:private] => Array ( ) [resources:Symfony\Component\Translation\Translator:private] => Array ( ) [formatter:Symfony\Component\Translation\Translator:private] => Symfony\Component\Translation\Formatter\MessageFormatter Object ( [selector:Symfony\Component\Translation\Formatter\MessageFormatter:private] => Symfony\Component\Translation\MessageSelector Object ( ) ) [cacheDir:Symfony\Component\Translation\Translator:private] => /home/httpd/html/www.picksea.com/var/cache/prod/translations [debug:Symfony\Component\Translation\Translator:private] => [configCacheFactory:Symfony\Component\Translation\Translator:private] => Symfony\Component\Config\ConfigCacheFactory Object ( [debug:Symfony\Component\Config\ConfigCacheFactory:private] => ) ) [settings:protected] => PrestaShop\PrestaShop\Core\Product\ProductPresentationSettings Object ( [catalog_mode] => [catalog_mode_with_prices] => 0 [restricted_country_mode] => [include_taxes] => 1 [allow_add_variant_to_cart_from_listing] => 1 [stock_management_enabled] => 1 [showPrices] => 1 [lastRemainingItems] => 0 ) [product:protected] => Array ( [id_shop_default] => 1 [id_manufacturer] => 10 [id_supplier] => 10 [reference] => GC-DUO [supplier_reference] => [location] => [width] => 0.000000 [height] => 0.000000 [depth] => 0.000000 [weight] => 1.500000 [quantity_discount] => 0 [ean13] => 3660391190819 [isbn] => [upc] => [cache_is_pack] => 0 [cache_has_attachments] => 0 [is_virtual] => 0 [state] => 1 [additional_delivery_times] => 1 [delivery_in_stock] => [delivery_out_stock] => [id_category_default] => 12 [id_tax_rules_group] => 36 [on_sale] => 0 [online_only] => 0 [ecotax] => 0 [minimal_quantity] => 1 [low_stock_threshold] => [low_stock_alert] => 0 [price] => €116.25 [wholesale_price] => 68.300000 [unity] => 0.000000 [unit_price_ratio] => 0.000000 [additional_shipping_cost] => 0.00 [customizable] => 0 [text_fields] => 0 [uploadable_files] => 0 [redirect_type] => 301-category [id_type_redirected] => 12 [available_for_order] => 1 [available_date] => [show_condition] => 0 [condition] => new [show_price] => 1 [indexed] => 1 [visibility] => both [cache_default_attribute] => 209 [advanced_stock_management] => 0 [date_add] => 2011-02-28 17:37:16 [date_upd] => 2023-12-01 17:38:43 [pack_stock_type] => 3 [meta_description] => The Guy Cotten bag DUO is the brand's two-compartment waterproof bag. It is ideal as a marine accessory for regattas and sailing and will particularly appeal to the yachtsman. [meta_keywords] => "Waterproof bag",regatta,"duffel bag","guy cotten",guy cotten bag,waterproof bag,duffel bag [meta_title] => Waterproof bag DUO 80 litres | Picksea [link_rewrite] => waterproof-bag-duo-80-litres [name] => Waterproof bag DUO 80 litres [description] =>

Very resistant, Ferrasac fabrics. This thick, high-frequency weldable fabric par excellence, makes excellent waterproof bags. 630g/m²
Size: 33x75 cm and capacity of about 80 litres.
Compartment dedicated to wet clothes, independent from the rest of the bag
Bottom and body of the bag are waterproof by welding.
Semi-waterproof bag due to hook and loop fastener.
Zipped side pocket.
Adjustable and removable shoulder strap.
Adjustable straps on one side to slide on fins, down, boots...
Smooth bottom.
Colours: Blue / Black / Red-Black

[description_short] =>

The Guy Cotten duffel bag with two compartments: Bag DUO Guy Cotten

The only Guy Cotten semi-waterproof bag with two compartments. The Guy Cotten bag DUO is ideal to isolate wet clothes from the rest of your equipment within the same bag. Available in a multitude of colours. Guy Cotten offers many models of durable waterproof bags, perfect for protecting your gear from water and humidity. Find all Guy Cotten bags on Picksea.

A large capacity waterproof bag: 80 litres ideal for a week on the water

With the 80 litreDUO , Guy Cotten allows you to take on board a lot of stuff. Ideal and practical, this waterproof bag is also sturdy and can remain on the deck of the boat without getting damaged and letting water through. We speak of a semi-waterproof bag when the zip closure is protected by scratch. Not waterproof but very effective against water projections.

Detailed characteristics of the waterproof bag DUO 80 litres Guy Cotten

[available_now] => In stock [available_later] => Shipped within 7 days [video] => [personnalisation] => 0 [markdown] => [catdecathon] => [id] => 42 [id_product] => 42 [out_of_stock] => 1 [new] => 0 [id_product_attribute] => 209 [quantity_wanted] => 1 [extraContent] => Array ( ) [allow_oosp] => 1 [category] => waterproof-bags [category_name] => Waterproof bag [link] => https://www.picksea.com/en/waterproof-bag-duo-80-litres-guy-cotten-42.html [attribute_price] => 0 [price_tax_exc] => 116.249999 [price_without_reduction] => 129.166665 [price_without_reduction_without_tax] => 129.166665 [reduction] => 12.916667 [reduction_without_tax] => 12.916667 [specific_prices] => Array ( [id_specific_price] => 641238627 [id_specific_price_rule] => 0 [id_cart] => 0 [id_product] => 42 [id_shop] => 1 [id_shop_group] => 0 [id_currency] => 0 [id_country] => 0 [id_group] => 0 [id_customer] => 0 [id_product_attribute] => 0 [price] => -1.000000 [from_quantity] => 1 [reduction] => 0.100000 [reduction_tax] => 1 [reduction_type] => percentage [from] => 0000-00-00 00:00:00 [to] => 0000-00-00 00:00:00 [score] => 48 ) [quantity] => 3 [quantity_all_versions] => 5 [id_image] => en-default [features] => Array ( [0] => Array ( [name] => Capacity [value] => 55 to 75 litres [id_feature] => 14 [position] => 4 ) [1] => Array ( [name] => Waterproof [value] => Etanche aux projections d'eau [id_feature] => 8 [position] => 5 ) [2] => Array ( [name] => Warranty [value] => 1 [id_feature] => 15 [position] => 12 ) [3] => Array ( [name] => Navigation program [value] => Cruising [id_feature] => 6 [position] => 13 ) [4] => Array ( [name] => Manufacturing [value] => Made in france [id_feature] => 32 [position] => 16 ) [5] => Array ( [name] => Type [value] => Bags [id_feature] => 256 [position] => 20 ) ) [attachments] => Array ( ) [virtual] => 0 [pack] => 0 [packItems] => Array ( ) [nopackprice] => 0 [customization_required] => [attributes] => Array ( [2] => Array ( [id_attribute] => 20 [id_attribute_group] => 2 [name] => Red [group] => Color [reference] => GC-DUO_ROUGE [ean13] => 3660391190796 [isbn] => [upc] => 707013 ) ) [rate] => 0 [tax_name] => [ecotax_rate] => 0 [unit_price] => [customizations] => Array ( [fields] => Array ( ) ) [id_customization] => 0 [is_customizable] => [show_quantities] => 1 [quantity_label] => Items [quantity_discounts] => Array ( ) [customer_group_discount] => 0 [title] => Waterproof bag DUO 80 litres [images] => Array ( [0] => Array ( [bySize] => Array ( [small_default] => Array ( [url] => https://www.picksea.com/107-small_default/waterproof-bag-duo-80-litres.jpg [width] => 98 [height] => 98 ) [cart_default] => Array ( [url] => https://www.picksea.com/107-cart_default/waterproof-bag-duo-80-litres.jpg [width] => 125 [height] => 125 ) [home_default] => Array ( [url] => https://www.picksea.com/107-home_default/waterproof-bag-duo-80-litres.jpg [width] => 250 [height] => 250 ) [home_large] => Array ( [url] => https://www.picksea.com/107-home_large/waterproof-bag-duo-80-litres.jpg [width] => 280 [height] => 280 ) [medium_default] => Array ( [url] => https://www.picksea.com/107-medium_default/waterproof-bag-duo-80-litres.jpg [width] => 452 [height] => 452 ) [large_default] => Array ( [url] => https://www.picksea.com/107-large_default/waterproof-bag-duo-80-litres.jpg [width] => 800 [height] => 800 ) ) [small] => Array ( [url] => https://www.picksea.com/107-small_default/waterproof-bag-duo-80-litres.jpg [width] => 98 [height] => 98 ) [medium] => Array ( [url] => https://www.picksea.com/107-home_large/waterproof-bag-duo-80-litres.jpg [width] => 280 [height] => 280 ) [large] => Array ( [url] => https://www.picksea.com/107-large_default/waterproof-bag-duo-80-litres.jpg [width] => 800 [height] => 800 ) [legend] => Sac étanche DUO 80 litres [cover] => [id_image] => 107 [position] => 4 [associatedVariants] => Array ( [0] => 209 ) ) [1] => Array ( [bySize] => Array ( [small_default] => Array ( [url] => https://www.picksea.com/108-small_default/waterproof-bag-duo-80-litres.jpg [width] => 98 [height] => 98 ) [cart_default] => Array ( [url] => https://www.picksea.com/108-cart_default/waterproof-bag-duo-80-litres.jpg [width] => 125 [height] => 125 ) [home_default] => Array ( [url] => https://www.picksea.com/108-home_default/waterproof-bag-duo-80-litres.jpg [width] => 250 [height] => 250 ) [home_large] => Array ( [url] => https://www.picksea.com/108-home_large/waterproof-bag-duo-80-litres.jpg [width] => 280 [height] => 280 ) [medium_default] => Array ( [url] => https://www.picksea.com/108-medium_default/waterproof-bag-duo-80-litres.jpg [width] => 452 [height] => 452 ) [large_default] => Array ( [url] => https://www.picksea.com/108-large_default/waterproof-bag-duo-80-litres.jpg [width] => 800 [height] => 800 ) ) [small] => Array ( [url] => https://www.picksea.com/108-small_default/waterproof-bag-duo-80-litres.jpg [width] => 98 [height] => 98 ) [medium] => Array ( [url] => https://www.picksea.com/108-home_large/waterproof-bag-duo-80-litres.jpg [width] => 280 [height] => 280 ) [large] => Array ( [url] => https://www.picksea.com/108-large_default/waterproof-bag-duo-80-litres.jpg [width] => 800 [height] => 800 ) [legend] => Sac étanche DUO 80 litres [cover] => [id_image] => 108 [position] => 5 [associatedVariants] => Array ( [0] => 209 ) ) ) [cover] => Array ( [bySize] => Array ( [small_default] => Array ( [url] => https://www.picksea.com/107-small_default/waterproof-bag-duo-80-litres.jpg [width] => 98 [height] => 98 ) [cart_default] => Array ( [url] => https://www.picksea.com/107-cart_default/waterproof-bag-duo-80-litres.jpg [width] => 125 [height] => 125 ) [home_default] => Array ( [url] => https://www.picksea.com/107-home_default/waterproof-bag-duo-80-litres.jpg [width] => 250 [height] => 250 ) [home_large] => Array ( [url] => https://www.picksea.com/107-home_large/waterproof-bag-duo-80-litres.jpg [width] => 280 [height] => 280 ) [medium_default] => Array ( [url] => https://www.picksea.com/107-medium_default/waterproof-bag-duo-80-litres.jpg [width] => 452 [height] => 452 ) [large_default] => Array ( [url] => https://www.picksea.com/107-large_default/waterproof-bag-duo-80-litres.jpg [width] => 800 [height] => 800 ) ) [small] => Array ( [url] => https://www.picksea.com/107-small_default/waterproof-bag-duo-80-litres.jpg [width] => 98 [height] => 98 ) [medium] => Array ( [url] => https://www.picksea.com/107-home_large/waterproof-bag-duo-80-litres.jpg [width] => 280 [height] => 280 ) [large] => Array ( [url] => https://www.picksea.com/107-large_default/waterproof-bag-duo-80-litres.jpg [width] => 800 [height] => 800 ) [legend] => Sac étanche DUO 80 litres [cover] => [id_image] => 107 [position] => 4 [associatedVariants] => Array ( [0] => 209 ) ) [has_discount] => 1 [discount_type] => percentage [discount_percentage] => -10% [discount_percentage_absolute] => 10% [discount_amount] => €12.92 [discount_amount_to_display] => -€12.92 [price_amount] => 116.25 [regular_price_amount] => 129.166665 [regular_price] => €129.17 [discount_to_display] => €12.92 [unit_price_full] => [show_availability] => 1 [availability_date] => [availability_message] => In stock [availability] => available ) [language:PrestaShop\PrestaShop\Adapter\Presenter\Product\ProductLazyArray:private] => Language Object ( [id] => 3 [name] => English GB (English) [iso_code] => en [locale] => en-US [language_code] => en [date_format_lite] => Y-m-d [date_format_full] => Y-m-d H:i:s [is_rtl] => 0 [active] => 1 [webserviceParameters:protected] => Array ( [objectNodeName] => language [objectsNodeName] => languages ) [translationsFilesAndVars:protected] => Array ( [fields] => _FIELDS [errors] => _ERRORS [admin] => _LANGADM [pdf] => _LANGPDF [tabs] => tabs ) [id_lang:protected] => [id_shop:protected] => 1 [id_shop_list] => Array ( ) [get_shop_from_context:protected] => 1 [table:protected] => lang [identifier:protected] => id_lang [fieldsRequired:protected] => Array ( [0] => name [1] => iso_code [2] => date_format_lite [3] => date_format_full ) [fieldsSize:protected] => Array ( [name] => 32 [iso_code] => 2 [locale] => 5 [language_code] => 5 [date_format_lite] => 32 [date_format_full] => 32 ) [fieldsValidate:protected] => Array ( [name] => isGenericName [iso_code] => isLanguageIsoCode [locale] => isLocale [language_code] => isLanguageCode [active] => isBool [is_rtl] => isBool [date_format_lite] => isPhpDateFormat [date_format_full] => isPhpDateFormat ) [fieldsRequiredLang:protected] => Array ( ) [fieldsSizeLang:protected] => Array ( ) [fieldsValidateLang:protected] => Array ( ) [tables:protected] => Array ( ) [image_dir:protected] => [image_format:protected] => jpg [translator:protected] => [def:protected] => Array ( [table] => lang [primary] => id_lang [fields] => Array ( [name] => Array ( [type] => 3 [validate] => isGenericName [required] => 1 [size] => 32 ) [iso_code] => Array ( [type] => 3 [validate] => isLanguageIsoCode [required] => 1 [size] => 2 ) [locale] => Array ( [type] => 3 [validate] => isLocale [size] => 5 ) [language_code] => Array ( [type] => 3 [validate] => isLanguageCode [size] => 5 ) [active] => Array ( [type] => 2 [validate] => isBool ) [is_rtl] => Array ( [type] => 2 [validate] => isBool ) [date_format_lite] => Array ( [type] => 3 [validate] => isPhpDateFormat [required] => 1 [size] => 32 ) [date_format_full] => Array ( [type] => 3 [validate] => isPhpDateFormat [required] => 1 [size] => 32 ) ) [classname] => Language ) [update_fields:protected] => [force_id] => ) [arrayAccessList:PrestaShop\PrestaShop\Adapter\Presenter\AbstractLazyArray:private] => ArrayObject Object ( [storage:ArrayObject:private] => Array ( [id] => Array ( [type] => method [value] => getId ) [attributes] => Array ( [type] => method [value] => getAttributes ) [show_price] => Array ( [type] => method [value] => getShowPrice ) [weight_unit] => Array ( [type] => method [value] => getWeightUnit ) [url] => Array ( [type] => method [value] => getUrl ) [canonical_url] => Array ( [type] => method [value] => getCanonicalUrl ) [add_to_cart_url] => Array ( [type] => method [value] => getAddToCartUrl ) [condition] => Array ( [type] => method [value] => getCondition ) [delivery_information] => Array ( [type] => method [value] => getDeliveryInformation ) [embedded_attributes] => Array ( [type] => method [value] => getEmbeddedAttributes ) [file_size_formatted] => Array ( [type] => method [value] => getFileSizeFormatted ) [attachments] => Array ( [type] => method [value] => getAttachments ) [quantity_discounts] => Array ( [type] => method [value] => getQuantityDiscounts ) [reference_to_display] => Array ( [type] => method [value] => getReferenceToDisplay ) [grouped_features] => Array ( [type] => method [value] => getGroupedFeatures ) [seo_availability] => Array ( [type] => method [value] => getSeoAvailability ) [labels] => Array ( [type] => method [value] => getLabels ) [ecotax] => Array ( [type] => method [value] => getEcotax ) [flags] => Array ( [type] => method [value] => getFlags ) [main_variants] => Array ( [type] => method [value] => getMainVariants ) [specific_references] => Array ( [type] => method [value] => getSpecificReferences ) [id_shop_default] => Array ( [type] => variable [value] => 1 ) [id_manufacturer] => Array ( [type] => variable [value] => 10 ) [id_supplier] => Array ( [type] => variable [value] => 10 ) [reference] => Array ( [type] => variable [value] => GC-DUO ) [supplier_reference] => Array ( [type] => variable [value] => ) [location] => Array ( [type] => variable [value] => ) [width] => Array ( [type] => variable [value] => 0.000000 ) [height] => Array ( [type] => variable [value] => 0.000000 ) [depth] => Array ( [type] => variable [value] => 0.000000 ) [weight] => Array ( [type] => variable [value] => 1.500000 ) [quantity_discount] => Array ( [type] => variable [value] => 0 ) [ean13] => Array ( [type] => variable [value] => 3660391190819 ) [isbn] => Array ( [type] => variable [value] => ) [upc] => Array ( [type] => variable [value] => ) [cache_is_pack] => Array ( [type] => variable [value] => 0 ) [cache_has_attachments] => Array ( [type] => variable [value] => 0 ) [is_virtual] => Array ( [type] => variable [value] => 0 ) [state] => Array ( [type] => variable [value] => 1 ) [additional_delivery_times] => Array ( [type] => variable [value] => 1 ) [delivery_in_stock] => Array ( [type] => variable [value] => ) [delivery_out_stock] => Array ( [type] => variable [value] => ) [id_category_default] => Array ( [type] => variable [value] => 12 ) [id_tax_rules_group] => Array ( [type] => variable [value] => 36 ) [on_sale] => Array ( [type] => variable [value] => 0 ) [online_only] => Array ( [type] => variable [value] => 0 ) [minimal_quantity] => Array ( [type] => variable [value] => 1 ) [low_stock_threshold] => Array ( [type] => variable [value] => ) [low_stock_alert] => Array ( [type] => variable [value] => 0 ) [price] => Array ( [type] => variable [value] => €116.25 ) [wholesale_price] => Array ( [type] => variable [value] => 68.300000 ) [unity] => Array ( [type] => variable [value] => 0.000000 ) [unit_price_ratio] => Array ( [type] => variable [value] => 0.000000 ) [additional_shipping_cost] => Array ( [type] => variable [value] => 0.00 ) [customizable] => Array ( [type] => variable [value] => 0 ) [text_fields] => Array ( [type] => variable [value] => 0 ) [uploadable_files] => Array ( [type] => variable [value] => 0 ) [redirect_type] => Array ( [type] => variable [value] => 301-category ) [id_type_redirected] => Array ( [type] => variable [value] => 12 ) [available_for_order] => Array ( [type] => variable [value] => 1 ) [available_date] => Array ( [type] => variable [value] => ) [show_condition] => Array ( [type] => variable [value] => 0 ) [indexed] => Array ( [type] => variable [value] => 1 ) [visibility] => Array ( [type] => variable [value] => both ) [cache_default_attribute] => Array ( [type] => variable [value] => 209 ) [advanced_stock_management] => Array ( [type] => variable [value] => 0 ) [date_add] => Array ( [type] => variable [value] => 2011-02-28 17:37:16 ) [date_upd] => Array ( [type] => variable [value] => 2023-12-01 17:38:43 ) [pack_stock_type] => Array ( [type] => variable [value] => 3 ) [meta_description] => Array ( [type] => variable [value] => The Guy Cotten bag DUO is the brand's two-compartment waterproof bag. It is ideal as a marine accessory for regattas and sailing and will particularly appeal to the yachtsman. ) [meta_keywords] => Array ( [type] => variable [value] => "Waterproof bag",regatta,"duffel bag","guy cotten",guy cotten bag,waterproof bag,duffel bag ) [meta_title] => Array ( [type] => variable [value] => Waterproof bag DUO 80 litres | Picksea ) [link_rewrite] => Array ( [type] => variable [value] => waterproof-bag-duo-80-litres ) [name] => Array ( [type] => variable [value] => Waterproof bag DUO 80 litres ) [description] => Array ( [type] => variable [value] =>

Very resistant, Ferrasac fabrics. This thick, high-frequency weldable fabric par excellence, makes excellent waterproof bags. 630g/m²
Size: 33x75 cm and capacity of about 80 litres.
Compartment dedicated to wet clothes, independent from the rest of the bag
Bottom and body of the bag are waterproof by welding.
Semi-waterproof bag due to hook and loop fastener.
Zipped side pocket.
Adjustable and removable shoulder strap.
Adjustable straps on one side to slide on fins, down, boots...
Smooth bottom.
Colours: Blue / Black / Red-Black

) [description_short] => Array ( [type] => variable [value] =>

The Guy Cotten duffel bag with two compartments: Bag DUO Guy Cotten

The only Guy Cotten semi-waterproof bag with two compartments. The Guy Cotten bag DUO is ideal to isolate wet clothes from the rest of your equipment within the same bag. Available in a multitude of colours. Guy Cotten offers many models of durable waterproof bags, perfect for protecting your gear from water and humidity. Find all Guy Cotten bags on Picksea.

A large capacity waterproof bag: 80 litres ideal for a week on the water

With the 80 litreDUO , Guy Cotten allows you to take on board a lot of stuff. Ideal and practical, this waterproof bag is also sturdy and can remain on the deck of the boat without getting damaged and letting water through. We speak of a semi-waterproof bag when the zip closure is protected by scratch. Not waterproof but very effective against water projections.

Detailed characteristics of the waterproof bag DUO 80 litres Guy Cotten

) [available_now] => Array ( [type] => variable [value] => In stock ) [available_later] => Array ( [type] => variable [value] => Shipped within 7 days ) [video] => Array ( [type] => variable [value] => ) [personnalisation] => Array ( [type] => variable [value] => 0 ) [markdown] => Array ( [type] => variable [value] => ) [catdecathon] => Array ( [type] => variable [value] => ) [id_product] => Array ( [type] => variable [value] => 42 ) [out_of_stock] => Array ( [type] => variable [value] => 1 ) [new] => Array ( [type] => variable [value] => 0 ) [id_product_attribute] => Array ( [type] => variable [value] => 209 ) [quantity_wanted] => Array ( [type] => variable [value] => 1 ) [extraContent] => Array ( [type] => variable [value] => Array ( ) ) [allow_oosp] => Array ( [type] => variable [value] => 1 ) [category] => Array ( [type] => variable [value] => waterproof-bags ) [category_name] => Array ( [type] => variable [value] => Waterproof bag ) [link] => Array ( [type] => variable [value] => https://www.picksea.com/en/waterproof-bag-duo-80-litres-guy-cotten-42.html ) [attribute_price] => Array ( [type] => variable [value] => 0 ) [price_tax_exc] => Array ( [type] => variable [value] => 116.249999 ) [price_without_reduction] => Array ( [type] => variable [value] => 129.166665 ) [price_without_reduction_without_tax] => Array ( [type] => variable [value] => 129.166665 ) [reduction] => Array ( [type] => variable [value] => 12.916667 ) [reduction_without_tax] => Array ( [type] => variable [value] => 12.916667 ) [specific_prices] => Array ( [type] => variable [value] => Array ( [id_specific_price] => 641238627 [id_specific_price_rule] => 0 [id_cart] => 0 [id_product] => 42 [id_shop] => 1 [id_shop_group] => 0 [id_currency] => 0 [id_country] => 0 [id_group] => 0 [id_customer] => 0 [id_product_attribute] => 0 [price] => -1.000000 [from_quantity] => 1 [reduction] => 0.100000 [reduction_tax] => 1 [reduction_type] => percentage [from] => 0000-00-00 00:00:00 [to] => 0000-00-00 00:00:00 [score] => 48 ) ) [quantity] => Array ( [type] => variable [value] => 3 ) [quantity_all_versions] => Array ( [type] => variable [value] => 5 ) [id_image] => Array ( [type] => variable [value] => en-default ) [features] => Array ( [type] => variable [value] => Array ( [0] => Array ( [name] => Capacity [value] => 55 to 75 litres [id_feature] => 14 [position] => 4 ) [1] => Array ( [name] => Waterproof [value] => Etanche aux projections d'eau [id_feature] => 8 [position] => 5 ) [2] => Array ( [name] => Warranty [value] => 1 [id_feature] => 15 [position] => 12 ) [3] => Array ( [name] => Navigation program [value] => Cruising [id_feature] => 6 [position] => 13 ) [4] => Array ( [name] => Manufacturing [value] => Made in france [id_feature] => 32 [position] => 16 ) [5] => Array ( [name] => Type [value] => Bags [id_feature] => 256 [position] => 20 ) ) ) [virtual] => Array ( [type] => variable [value] => 0 ) [pack] => Array ( [type] => variable [value] => 0 ) [packItems] => Array ( [type] => variable [value] => Array ( ) ) [nopackprice] => Array ( [type] => variable [value] => 0 ) [customization_required] => Array ( [type] => variable [value] => ) [rate] => Array ( [type] => variable [value] => 0 ) [tax_name] => Array ( [type] => variable [value] => ) [ecotax_rate] => Array ( [type] => variable [value] => 0 ) [unit_price] => Array ( [type] => variable [value] => ) [customizations] => Array ( [type] => variable [value] => Array ( [fields] => Array ( ) ) ) [id_customization] => Array ( [type] => variable [value] => 0 ) [is_customizable] => Array ( [type] => variable [value] => ) [show_quantities] => Array ( [type] => variable [value] => 1 ) [quantity_label] => Array ( [type] => variable [value] => Items ) [customer_group_discount] => Array ( [type] => variable [value] => 0 ) [title] => Array ( [type] => variable [value] => Waterproof bag DUO 80 litres ) [images] => Array ( [type] => variable [value] => Array ( [0] => Array ( [bySize] => Array ( [small_default] => Array ( [url] => https://www.picksea.com/107-small_default/waterproof-bag-duo-80-litres.jpg [width] => 98 [height] => 98 ) [cart_default] => Array ( [url] => https://www.picksea.com/107-cart_default/waterproof-bag-duo-80-litres.jpg [width] => 125 [height] => 125 ) [home_default] => Array ( [url] => https://www.picksea.com/107-home_default/waterproof-bag-duo-80-litres.jpg [width] => 250 [height] => 250 ) [home_large] => Array ( [url] => https://www.picksea.com/107-home_large/waterproof-bag-duo-80-litres.jpg [width] => 280 [height] => 280 ) [medium_default] => Array ( [url] => https://www.picksea.com/107-medium_default/waterproof-bag-duo-80-litres.jpg [width] => 452 [height] => 452 ) [large_default] => Array ( [url] => https://www.picksea.com/107-large_default/waterproof-bag-duo-80-litres.jpg [width] => 800 [height] => 800 ) ) [small] => Array ( [url] => https://www.picksea.com/107-small_default/waterproof-bag-duo-80-litres.jpg [width] => 98 [height] => 98 ) [medium] => Array ( [url] => https://www.picksea.com/107-home_large/waterproof-bag-duo-80-litres.jpg [width] => 280 [height] => 280 ) [large] => Array ( [url] => https://www.picksea.com/107-large_default/waterproof-bag-duo-80-litres.jpg [width] => 800 [height] => 800 ) [legend] => Sac étanche DUO 80 litres [cover] => [id_image] => 107 [position] => 4 [associatedVariants] => Array ( [0] => 209 ) ) [1] => Array ( [bySize] => Array ( [small_default] => Array ( [url] => https://www.picksea.com/108-small_default/waterproof-bag-duo-80-litres.jpg [width] => 98 [height] => 98 ) [cart_default] => Array ( [url] => https://www.picksea.com/108-cart_default/waterproof-bag-duo-80-litres.jpg [width] => 125 [height] => 125 ) [home_default] => Array ( [url] => https://www.picksea.com/108-home_default/waterproof-bag-duo-80-litres.jpg [width] => 250 [height] => 250 ) [home_large] => Array ( [url] => https://www.picksea.com/108-home_large/waterproof-bag-duo-80-litres.jpg [width] => 280 [height] => 280 ) [medium_default] => Array ( [url] => https://www.picksea.com/108-medium_default/waterproof-bag-duo-80-litres.jpg [width] => 452 [height] => 452 ) [large_default] => Array ( [url] => https://www.picksea.com/108-large_default/waterproof-bag-duo-80-litres.jpg [width] => 800 [height] => 800 ) ) [small] => Array ( [url] => https://www.picksea.com/108-small_default/waterproof-bag-duo-80-litres.jpg [width] => 98 [height] => 98 ) [medium] => Array ( [url] => https://www.picksea.com/108-home_large/waterproof-bag-duo-80-litres.jpg [width] => 280 [height] => 280 ) [large] => Array ( [url] => https://www.picksea.com/108-large_default/waterproof-bag-duo-80-litres.jpg [width] => 800 [height] => 800 ) [legend] => Sac étanche DUO 80 litres [cover] => [id_image] => 108 [position] => 5 [associatedVariants] => Array ( [0] => 209 ) ) ) ) [cover] => Array ( [type] => variable [value] => Array ( [bySize] => Array ( [small_default] => Array ( [url] => https://www.picksea.com/107-small_default/waterproof-bag-duo-80-litres.jpg [width] => 98 [height] => 98 ) [cart_default] => Array ( [url] => https://www.picksea.com/107-cart_default/waterproof-bag-duo-80-litres.jpg [width] => 125 [height] => 125 ) [home_default] => Array ( [url] => https://www.picksea.com/107-home_default/waterproof-bag-duo-80-litres.jpg [width] => 250 [height] => 250 ) [home_large] => Array ( [url] => https://www.picksea.com/107-home_large/waterproof-bag-duo-80-litres.jpg [width] => 280 [height] => 280 ) [medium_default] => Array ( [url] => https://www.picksea.com/107-medium_default/waterproof-bag-duo-80-litres.jpg [width] => 452 [height] => 452 ) [large_default] => Array ( [url] => https://www.picksea.com/107-large_default/waterproof-bag-duo-80-litres.jpg [width] => 800 [height] => 800 ) ) [small] => Array ( [url] => https://www.picksea.com/107-small_default/waterproof-bag-duo-80-litres.jpg [width] => 98 [height] => 98 ) [medium] => Array ( [url] => https://www.picksea.com/107-home_large/waterproof-bag-duo-80-litres.jpg [width] => 280 [height] => 280 ) [large] => Array ( [url] => https://www.picksea.com/107-large_default/waterproof-bag-duo-80-litres.jpg [width] => 800 [height] => 800 ) [legend] => Sac étanche DUO 80 litres [cover] => [id_image] => 107 [position] => 4 [associatedVariants] => Array ( [0] => 209 ) ) ) [has_discount] => Array ( [type] => variable [value] => 1 ) [discount_type] => Array ( [type] => variable [value] => percentage ) [discount_percentage] => Array ( [type] => variable [value] => -10% ) [discount_percentage_absolute] => Array ( [type] => variable [value] => 10% ) [discount_amount] => Array ( [type] => variable [value] => €12.92 ) [discount_amount_to_display] => Array ( [type] => variable [value] => -€12.92 ) [price_amount] => Array ( [type] => variable [value] => 116.25 ) [regular_price_amount] => Array ( [type] => variable [value] => 129.166665 ) [regular_price] => Array ( [type] => variable [value] => €129.17 ) [discount_to_display] => Array ( [type] => variable [value] => €12.92 ) [unit_price_full] => Array ( [type] => variable [value] => ) [show_availability] => Array ( [type] => variable [value] => 1 ) [availability_date] => Array ( [type] => variable [value] => ) [availability_message] => Array ( [type] => variable [value] => In stock ) [availability] => Array ( [type] => variable [value] => available ) ) ) [arrayAccessIterator:PrestaShop\PrestaShop\Adapter\Presenter\AbstractLazyArray:private] => ArrayIterator Object ( [storage:ArrayIterator:private] => ArrayObject Object ( [storage:ArrayObject:private] => Array ( [id] => Array ( [type] => method [value] => getId ) [attributes] => Array ( [type] => method [value] => getAttributes ) [show_price] => Array ( [type] => method [value] => getShowPrice ) [weight_unit] => Array ( [type] => method [value] => getWeightUnit ) [url] => Array ( [type] => method [value] => getUrl ) [canonical_url] => Array ( [type] => method [value] => getCanonicalUrl ) [add_to_cart_url] => Array ( [type] => method [value] => getAddToCartUrl ) [condition] => Array ( [type] => method [value] => getCondition ) [delivery_information] => Array ( [type] => method [value] => getDeliveryInformation ) [embedded_attributes] => Array ( [type] => method [value] => getEmbeddedAttributes ) [file_size_formatted] => Array ( [type] => method [value] => getFileSizeFormatted ) [attachments] => Array ( [type] => method [value] => getAttachments ) [quantity_discounts] => Array ( [type] => method [value] => getQuantityDiscounts ) [reference_to_display] => Array ( [type] => method [value] => getReferenceToDisplay ) [grouped_features] => Array ( [type] => method [value] => getGroupedFeatures ) [seo_availability] => Array ( [type] => method [value] => getSeoAvailability ) [labels] => Array ( [type] => method [value] => getLabels ) [ecotax] => Array ( [type] => method [value] => getEcotax ) [flags] => Array ( [type] => method [value] => getFlags ) [main_variants] => Array ( [type] => method [value] => getMainVariants ) [specific_references] => Array ( [type] => method [value] => getSpecificReferences ) [id_shop_default] => Array ( [type] => variable [value] => 1 ) [id_manufacturer] => Array ( [type] => variable [value] => 10 ) [id_supplier] => Array ( [type] => variable [value] => 10 ) [reference] => Array ( [type] => variable [value] => GC-DUO ) [supplier_reference] => Array ( [type] => variable [value] => ) [location] => Array ( [type] => variable [value] => ) [width] => Array ( [type] => variable [value] => 0.000000 ) [height] => Array ( [type] => variable [value] => 0.000000 ) [depth] => Array ( [type] => variable [value] => 0.000000 ) [weight] => Array ( [type] => variable [value] => 1.500000 ) [quantity_discount] => Array ( [type] => variable [value] => 0 ) [ean13] => Array ( [type] => variable [value] => 3660391190819 ) [isbn] => Array ( [type] => variable [value] => ) [upc] => Array ( [type] => variable [value] => ) [cache_is_pack] => Array ( [type] => variable [value] => 0 ) [cache_has_attachments] => Array ( [type] => variable [value] => 0 ) [is_virtual] => Array ( [type] => variable [value] => 0 ) [state] => Array ( [type] => variable [value] => 1 ) [additional_delivery_times] => Array ( [type] => variable [value] => 1 ) [delivery_in_stock] => Array ( [type] => variable [value] => ) [delivery_out_stock] => Array ( [type] => variable [value] => ) [id_category_default] => Array ( [type] => variable [value] => 12 ) [id_tax_rules_group] => Array ( [type] => variable [value] => 36 ) [on_sale] => Array ( [type] => variable [value] => 0 ) [online_only] => Array ( [type] => variable [value] => 0 ) [minimal_quantity] => Array ( [type] => variable [value] => 1 ) [low_stock_threshold] => Array ( [type] => variable [value] => ) [low_stock_alert] => Array ( [type] => variable [value] => 0 ) [price] => Array ( [type] => variable [value] => €116.25 ) [wholesale_price] => Array ( [type] => variable [value] => 68.300000 ) [unity] => Array ( [type] => variable [value] => 0.000000 ) [unit_price_ratio] => Array ( [type] => variable [value] => 0.000000 ) [additional_shipping_cost] => Array ( [type] => variable [value] => 0.00 ) [customizable] => Array ( [type] => variable [value] => 0 ) [text_fields] => Array ( [type] => variable [value] => 0 ) [uploadable_files] => Array ( [type] => variable [value] => 0 ) [redirect_type] => Array ( [type] => variable [value] => 301-category ) [id_type_redirected] => Array ( [type] => variable [value] => 12 ) [available_for_order] => Array ( [type] => variable [value] => 1 ) [available_date] => Array ( [type] => variable [value] => ) [show_condition] => Array ( [type] => variable [value] => 0 ) [indexed] => Array ( [type] => variable [value] => 1 ) [visibility] => Array ( [type] => variable [value] => both ) [cache_default_attribute] => Array ( [type] => variable [value] => 209 ) [advanced_stock_management] => Array ( [type] => variable [value] => 0 ) [date_add] => Array ( [type] => variable [value] => 2011-02-28 17:37:16 ) [date_upd] => Array ( [type] => variable [value] => 2023-12-01 17:38:43 ) [pack_stock_type] => Array ( [type] => variable [value] => 3 ) [meta_description] => Array ( [type] => variable [value] => The Guy Cotten bag DUO is the brand's two-compartment waterproof bag. It is ideal as a marine accessory for regattas and sailing and will particularly appeal to the yachtsman. ) [meta_keywords] => Array ( [type] => variable [value] => "Waterproof bag",regatta,"duffel bag","guy cotten",guy cotten bag,waterproof bag,duffel bag ) [meta_title] => Array ( [type] => variable [value] => Waterproof bag DUO 80 litres | Picksea ) [link_rewrite] => Array ( [type] => variable [value] => waterproof-bag-duo-80-litres ) [name] => Array ( [type] => variable [value] => Waterproof bag DUO 80 litres ) [description] => Array ( [type] => variable [value] =>

Very resistant, Ferrasac fabrics. This thick, high-frequency weldable fabric par excellence, makes excellent waterproof bags. 630g/m²
Size: 33x75 cm and capacity of about 80 litres.
Compartment dedicated to wet clothes, independent from the rest of the bag
Bottom and body of the bag are waterproof by welding.
Semi-waterproof bag due to hook and loop fastener.
Zipped side pocket.
Adjustable and removable shoulder strap.
Adjustable straps on one side to slide on fins, down, boots...
Smooth bottom.
Colours: Blue / Black / Red-Black

) [description_short] => Array ( [type] => variable [value] =>

The Guy Cotten duffel bag with two compartments: Bag DUO Guy Cotten

The only Guy Cotten semi-waterproof bag with two compartments. The Guy Cotten bag DUO is ideal to isolate wet clothes from the rest of your equipment within the same bag. Available in a multitude of colours. Guy Cotten offers many models of durable waterproof bags, perfect for protecting your gear from water and humidity. Find all Guy Cotten bags on Picksea.

A large capacity waterproof bag: 80 litres ideal for a week on the water

With the 80 litreDUO , Guy Cotten allows you to take on board a lot of stuff. Ideal and practical, this waterproof bag is also sturdy and can remain on the deck of the boat without getting damaged and letting water through. We speak of a semi-waterproof bag when the zip closure is protected by scratch. Not waterproof but very effective against water projections.

Detailed characteristics of the waterproof bag DUO 80 litres Guy Cotten

) [available_now] => Array ( [type] => variable [value] => In stock ) [available_later] => Array ( [type] => variable [value] => Shipped within 7 days ) [video] => Array ( [type] => variable [value] => ) [personnalisation] => Array ( [type] => variable [value] => 0 ) [markdown] => Array ( [type] => variable [value] => ) [catdecathon] => Array ( [type] => variable [value] => ) [id_product] => Array ( [type] => variable [value] => 42 ) [out_of_stock] => Array ( [type] => variable [value] => 1 ) [new] => Array ( [type] => variable [value] => 0 ) [id_product_attribute] => Array ( [type] => variable [value] => 209 ) [quantity_wanted] => Array ( [type] => variable [value] => 1 ) [extraContent] => Array ( [type] => variable [value] => Array ( ) ) [allow_oosp] => Array ( [type] => variable [value] => 1 ) [category] => Array ( [type] => variable [value] => waterproof-bags ) [category_name] => Array ( [type] => variable [value] => Waterproof bag ) [link] => Array ( [type] => variable [value] => https://www.picksea.com/en/waterproof-bag-duo-80-litres-guy-cotten-42.html ) [attribute_price] => Array ( [type] => variable [value] => 0 ) [price_tax_exc] => Array ( [type] => variable [value] => 116.249999 ) [price_without_reduction] => Array ( [type] => variable [value] => 129.166665 ) [price_without_reduction_without_tax] => Array ( [type] => variable [value] => 129.166665 ) [reduction] => Array ( [type] => variable [value] => 12.916667 ) [reduction_without_tax] => Array ( [type] => variable [value] => 12.916667 ) [specific_prices] => Array ( [type] => variable [value] => Array ( [id_specific_price] => 641238627 [id_specific_price_rule] => 0 [id_cart] => 0 [id_product] => 42 [id_shop] => 1 [id_shop_group] => 0 [id_currency] => 0 [id_country] => 0 [id_group] => 0 [id_customer] => 0 [id_product_attribute] => 0 [price] => -1.000000 [from_quantity] => 1 [reduction] => 0.100000 [reduction_tax] => 1 [reduction_type] => percentage [from] => 0000-00-00 00:00:00 [to] => 0000-00-00 00:00:00 [score] => 48 ) ) [quantity] => Array ( [type] => variable [value] => 3 ) [quantity_all_versions] => Array ( [type] => variable [value] => 5 ) [id_image] => Array ( [type] => variable [value] => en-default ) [features] => Array ( [type] => variable [value] => Array ( [0] => Array ( [name] => Capacity [value] => 55 to 75 litres [id_feature] => 14 [position] => 4 ) [1] => Array ( [name] => Waterproof [value] => Etanche aux projections d'eau [id_feature] => 8 [position] => 5 ) [2] => Array ( [name] => Warranty [value] => 1 [id_feature] => 15 [position] => 12 ) [3] => Array ( [name] => Navigation program [value] => Cruising [id_feature] => 6 [position] => 13 ) [4] => Array ( [name] => Manufacturing [value] => Made in france [id_feature] => 32 [position] => 16 ) [5] => Array ( [name] => Type [value] => Bags [id_feature] => 256 [position] => 20 ) ) ) [virtual] => Array ( [type] => variable [value] => 0 ) [pack] => Array ( [type] => variable [value] => 0 ) [packItems] => Array ( [type] => variable [value] => Array ( ) ) [nopackprice] => Array ( [type] => variable [value] => 0 ) [customization_required] => Array ( [type] => variable [value] => ) [rate] => Array ( [type] => variable [value] => 0 ) [tax_name] => Array ( [type] => variable [value] => ) [ecotax_rate] => Array ( [type] => variable [value] => 0 ) [unit_price] => Array ( [type] => variable [value] => ) [customizations] => Array ( [type] => variable [value] => Array ( [fields] => Array ( ) ) ) [id_customization] => Array ( [type] => variable [value] => 0 ) [is_customizable] => Array ( [type] => variable [value] => ) [show_quantities] => Array ( [type] => variable [value] => 1 ) [quantity_label] => Array ( [type] => variable [value] => Items ) [customer_group_discount] => Array ( [type] => variable [value] => 0 ) [title] => Array ( [type] => variable [value] => Waterproof bag DUO 80 litres ) [images] => Array ( [type] => variable [value] => Array ( [0] => Array ( [bySize] => Array ( [small_default] => Array ( [url] => https://www.picksea.com/107-small_default/waterproof-bag-duo-80-litres.jpg [width] => 98 [height] => 98 ) [cart_default] => Array ( [url] => https://www.picksea.com/107-cart_default/waterproof-bag-duo-80-litres.jpg [width] => 125 [height] => 125 ) [home_default] => Array ( [url] => https://www.picksea.com/107-home_default/waterproof-bag-duo-80-litres.jpg [width] => 250 [height] => 250 ) [home_large] => Array ( [url] => https://www.picksea.com/107-home_large/waterproof-bag-duo-80-litres.jpg [width] => 280 [height] => 280 ) [medium_default] => Array ( [url] => https://www.picksea.com/107-medium_default/waterproof-bag-duo-80-litres.jpg [width] => 452 [height] => 452 ) [large_default] => Array ( [url] => https://www.picksea.com/107-large_default/waterproof-bag-duo-80-litres.jpg [width] => 800 [height] => 800 ) ) [small] => Array ( [url] => https://www.picksea.com/107-small_default/waterproof-bag-duo-80-litres.jpg [width] => 98 [height] => 98 ) [medium] => Array ( [url] => https://www.picksea.com/107-home_large/waterproof-bag-duo-80-litres.jpg [width] => 280 [height] => 280 ) [large] => Array ( [url] => https://www.picksea.com/107-large_default/waterproof-bag-duo-80-litres.jpg [width] => 800 [height] => 800 ) [legend] => Sac étanche DUO 80 litres [cover] => [id_image] => 107 [position] => 4 [associatedVariants] => Array ( [0] => 209 ) ) [1] => Array ( [bySize] => Array ( [small_default] => Array ( [url] => https://www.picksea.com/108-small_default/waterproof-bag-duo-80-litres.jpg [width] => 98 [height] => 98 ) [cart_default] => Array ( [url] => https://www.picksea.com/108-cart_default/waterproof-bag-duo-80-litres.jpg [width] => 125 [height] => 125 ) [home_default] => Array ( [url] => https://www.picksea.com/108-home_default/waterproof-bag-duo-80-litres.jpg [width] => 250 [height] => 250 ) [home_large] => Array ( [url] => https://www.picksea.com/108-home_large/waterproof-bag-duo-80-litres.jpg [width] => 280 [height] => 280 ) [medium_default] => Array ( [url] => https://www.picksea.com/108-medium_default/waterproof-bag-duo-80-litres.jpg [width] => 452 [height] => 452 ) [large_default] => Array ( [url] => https://www.picksea.com/108-large_default/waterproof-bag-duo-80-litres.jpg [width] => 800 [height] => 800 ) ) [small] => Array ( [url] => https://www.picksea.com/108-small_default/waterproof-bag-duo-80-litres.jpg [width] => 98 [height] => 98 ) [medium] => Array ( [url] => https://www.picksea.com/108-home_large/waterproof-bag-duo-80-litres.jpg [width] => 280 [height] => 280 ) [large] => Array ( [url] => https://www.picksea.com/108-large_default/waterproof-bag-duo-80-litres.jpg [width] => 800 [height] => 800 ) [legend] => Sac étanche DUO 80 litres [cover] => [id_image] => 108 [position] => 5 [associatedVariants] => Array ( [0] => 209 ) ) ) ) [cover] => Array ( [type] => variable [value] => Array ( [bySize] => Array ( [small_default] => Array ( [url] => https://www.picksea.com/107-small_default/waterproof-bag-duo-80-litres.jpg [width] => 98 [height] => 98 ) [cart_default] => Array ( [url] => https://www.picksea.com/107-cart_default/waterproof-bag-duo-80-litres.jpg [width] => 125 [height] => 125 ) [home_default] => Array ( [url] => https://www.picksea.com/107-home_default/waterproof-bag-duo-80-litres.jpg [width] => 250 [height] => 250 ) [home_large] => Array ( [url] => https://www.picksea.com/107-home_large/waterproof-bag-duo-80-litres.jpg [width] => 280 [height] => 280 ) [medium_default] => Array ( [url] => https://www.picksea.com/107-medium_default/waterproof-bag-duo-80-litres.jpg [width] => 452 [height] => 452 ) [large_default] => Array ( [url] => https://www.picksea.com/107-large_default/waterproof-bag-duo-80-litres.jpg [width] => 800 [height] => 800 ) ) [small] => Array ( [url] => https://www.picksea.com/107-small_default/waterproof-bag-duo-80-litres.jpg [width] => 98 [height] => 98 ) [medium] => Array ( [url] => https://www.picksea.com/107-home_large/waterproof-bag-duo-80-litres.jpg [width] => 280 [height] => 280 ) [large] => Array ( [url] => https://www.picksea.com/107-large_default/waterproof-bag-duo-80-litres.jpg [width] => 800 [height] => 800 ) [legend] => Sac étanche DUO 80 litres [cover] => [id_image] => 107 [position] => 4 [associatedVariants] => Array ( [0] => 209 ) ) ) [has_discount] => Array ( [type] => variable [value] => 1 ) [discount_type] => Array ( [type] => variable [value] => percentage ) [discount_percentage] => Array ( [type] => variable [value] => -10% ) [discount_percentage_absolute] => Array ( [type] => variable [value] => 10% ) [discount_amount] => Array ( [type] => variable [value] => €12.92 ) [discount_amount_to_display] => Array ( [type] => variable [value] => -€12.92 ) [price_amount] => Array ( [type] => variable [value] => 116.25 ) [regular_price_amount] => Array ( [type] => variable [value] => 129.166665 ) [regular_price] => Array ( [type] => variable [value] => €129.17 ) [discount_to_display] => Array ( [type] => variable [value] => €12.92 ) [unit_price_full] => Array ( [type] => variable [value] => ) [show_availability] => Array ( [type] => variable [value] => 1 ) [availability_date] => Array ( [type] => variable [value] => ) [availability_message] => Array ( [type] => variable [value] => In stock ) [availability] => Array ( [type] => variable [value] => available ) ) ) ) [methodCacheResults:PrestaShop\PrestaShop\Adapter\Presenter\AbstractLazyArray:private] => Array ( [attributes] => Array ( [2] => Array ( [id_attribute] => 20 [id_attribute_group] => 2 [name] => Red [group] => Color [reference] => GC-DUO_ROUGE [ean13] => 3660391190796 [isbn] => [upc] => 707013 ) ) [url] => https://www.picksea.com/en/waterproof-bag-duo-80-litres-guy-cotten-42.html [weight_unit] => kg [reference_to_display] => GC-DUO_ROUGE [flags] => Array ( [discount] => Array ( [type] => discount [label] => -10% ) ) [embedded_attributes] => Array ( [id_shop_default] => 1 [id_manufacturer] => 10 [id_supplier] => 10 [reference] => GC-DUO [is_virtual] => 0 [delivery_in_stock] => [delivery_out_stock] => [id_category_default] => 12 [on_sale] => 0 [online_only] => 0 [ecotax] => 0 [minimal_quantity] => 1 [low_stock_threshold] => [low_stock_alert] => 0 [price] => €116.25 [unity] => 0.000000 [unit_price_ratio] => 0.000000 [additional_shipping_cost] => 0.00 [customizable] => 0 [text_fields] => 0 [uploadable_files] => 0 [redirect_type] => 301-category [id_type_redirected] => 12 [available_for_order] => 1 [available_date] => [show_condition] => 0 [condition] => new [show_price] => 1 [indexed] => 1 [visibility] => both [cache_default_attribute] => 209 [advanced_stock_management] => 0 [date_add] => 2011-02-28 17:37:16 [date_upd] => 2023-12-01 17:38:43 [pack_stock_type] => 3 [meta_description] => The Guy Cotten bag DUO is the brand's two-compartment waterproof bag. It is ideal as a marine accessory for regattas and sailing and will particularly appeal to the yachtsman. [meta_keywords] => "Waterproof bag",regatta,"duffel bag","guy cotten",guy cotten bag,waterproof bag,duffel bag [meta_title] => Waterproof bag DUO 80 litres | Picksea [link_rewrite] => waterproof-bag-duo-80-litres [name] => Waterproof bag DUO 80 litres [description] =>

Very resistant, Ferrasac fabrics. This thick, high-frequency weldable fabric par excellence, makes excellent waterproof bags. 630g/m²
Size: 33x75 cm and capacity of about 80 litres.
Compartment dedicated to wet clothes, independent from the rest of the bag
Bottom and body of the bag are waterproof by welding.
Semi-waterproof bag due to hook and loop fastener.
Zipped side pocket.
Adjustable and removable shoulder strap.
Adjustable straps on one side to slide on fins, down, boots...
Smooth bottom.
Colours: Blue / Black / Red-Black

[description_short] =>

The Guy Cotten duffel bag with two compartments: Bag DUO Guy Cotten

The only Guy Cotten semi-waterproof bag with two compartments. The Guy Cotten bag DUO is ideal to isolate wet clothes from the rest of your equipment within the same bag. Available in a multitude of colours. Guy Cotten offers many models of durable waterproof bags, perfect for protecting your gear from water and humidity. Find all Guy Cotten bags on Picksea.

A large capacity waterproof bag: 80 litres ideal for a week on the water

With the 80 litreDUO , Guy Cotten allows you to take on board a lot of stuff. Ideal and practical, this waterproof bag is also sturdy and can remain on the deck of the boat without getting damaged and letting water through. We speak of a semi-waterproof bag when the zip closure is protected by scratch. Not waterproof but very effective against water projections.

Detailed characteristics of the waterproof bag DUO 80 litres Guy Cotten

[available_now] => In stock [available_later] => Shipped within 7 days [id] => 42 [id_product] => 42 [out_of_stock] => 1 [new] => 0 [id_product_attribute] => 209 [quantity_wanted] => 1 [extraContent] => Array ( ) [allow_oosp] => 1 [category] => waterproof-bags [category_name] => Waterproof bag [link] => https://www.picksea.com/en/waterproof-bag-duo-80-litres-guy-cotten-42.html [attribute_price] => 0 [price_tax_exc] => 116.249999 [price_without_reduction] => 129.166665 [reduction] => 12.916667 [specific_prices] => Array ( [id_specific_price] => 641238627 [id_specific_price_rule] => 0 [id_cart] => 0 [id_product] => 42 [id_shop] => 1 [id_shop_group] => 0 [id_currency] => 0 [id_country] => 0 [id_group] => 0 [id_customer] => 0 [id_product_attribute] => 0 [price] => -1.000000 [from_quantity] => 1 [reduction] => 0.100000 [reduction_tax] => 1 [reduction_type] => percentage [from] => 0000-00-00 00:00:00 [to] => 0000-00-00 00:00:00 [score] => 48 ) [quantity] => 3 [quantity_all_versions] => 5 [id_image] => en-default [features] => Array ( [0] => Array ( [name] => Capacity [value] => 55 to 75 litres [id_feature] => 14 [position] => 4 ) [1] => Array ( [name] => Waterproof [value] => Etanche aux projections d'eau [id_feature] => 8 [position] => 5 ) [2] => Array ( [name] => Warranty [value] => 1 [id_feature] => 15 [position] => 12 ) [3] => Array ( [name] => Navigation program [value] => Cruising [id_feature] => 6 [position] => 13 ) [4] => Array ( [name] => Manufacturing [value] => Made in france [id_feature] => 32 [position] => 16 ) [5] => Array ( [name] => Type [value] => Bags [id_feature] => 256 [position] => 20 ) ) [attachments] => Array ( ) [virtual] => 0 [pack] => 0 [packItems] => Array ( ) [nopackprice] => 0 [customization_required] => [attributes] => Array ( [2] => Array ( [id_attribute] => 20 [id_attribute_group] => 2 [name] => Red [group] => Color [reference] => GC-DUO_ROUGE [ean13] => 3660391190796 [isbn] => [upc] => 707013 ) ) [rate] => 0 [tax_name] => [ecotax_rate] => 0 [unit_price] => [customizations] => Array ( [fields] => Array ( ) ) [id_customization] => 0 [is_customizable] => [show_quantities] => 1 [quantity_label] => Items [quantity_discounts] => Array ( ) [customer_group_discount] => 0 [images] => Array ( [0] => Array ( [bySize] => Array ( [small_default] => Array ( [url] => https://www.picksea.com/107-small_default/waterproof-bag-duo-80-litres.jpg [width] => 98 [height] => 98 ) [cart_default] => Array ( [url] => https://www.picksea.com/107-cart_default/waterproof-bag-duo-80-litres.jpg [width] => 125 [height] => 125 ) [home_default] => Array ( [url] => https://www.picksea.com/107-home_default/waterproof-bag-duo-80-litres.jpg [width] => 250 [height] => 250 ) [home_large] => Array ( [url] => https://www.picksea.com/107-home_large/waterproof-bag-duo-80-litres.jpg [width] => 280 [height] => 280 ) [medium_default] => Array ( [url] => https://www.picksea.com/107-medium_default/waterproof-bag-duo-80-litres.jpg [width] => 452 [height] => 452 ) [large_default] => Array ( [url] => https://www.picksea.com/107-large_default/waterproof-bag-duo-80-litres.jpg [width] => 800 [height] => 800 ) ) [small] => Array ( [url] => https://www.picksea.com/107-small_default/waterproof-bag-duo-80-litres.jpg [width] => 98 [height] => 98 ) [medium] => Array ( [url] => https://www.picksea.com/107-home_large/waterproof-bag-duo-80-litres.jpg [width] => 280 [height] => 280 ) [large] => Array ( [url] => https://www.picksea.com/107-large_default/waterproof-bag-duo-80-litres.jpg [width] => 800 [height] => 800 ) [legend] => Sac étanche DUO 80 litres [cover] => [id_image] => 107 [position] => 4 [associatedVariants] => Array ( [0] => 209 ) ) [1] => Array ( [bySize] => Array ( [small_default] => Array ( [url] => https://www.picksea.com/108-small_default/waterproof-bag-duo-80-litres.jpg [width] => 98 [height] => 98 ) [cart_default] => Array ( [url] => https://www.picksea.com/108-cart_default/waterproof-bag-duo-80-litres.jpg [width] => 125 [height] => 125 ) [home_default] => Array ( [url] => https://www.picksea.com/108-home_default/waterproof-bag-duo-80-litres.jpg [width] => 250 [height] => 250 ) [home_large] => Array ( [url] => https://www.picksea.com/108-home_large/waterproof-bag-duo-80-litres.jpg [width] => 280 [height] => 280 ) [medium_default] => Array ( [url] => https://www.picksea.com/108-medium_default/waterproof-bag-duo-80-litres.jpg [width] => 452 [height] => 452 ) [large_default] => Array ( [url] => https://www.picksea.com/108-large_default/waterproof-bag-duo-80-litres.jpg [width] => 800 [height] => 800 ) ) [small] => Array ( [url] => https://www.picksea.com/108-small_default/waterproof-bag-duo-80-litres.jpg [width] => 98 [height] => 98 ) [medium] => Array ( [url] => https://www.picksea.com/108-home_large/waterproof-bag-duo-80-litres.jpg [width] => 280 [height] => 280 ) [large] => Array ( [url] => https://www.picksea.com/108-large_default/waterproof-bag-duo-80-litres.jpg [width] => 800 [height] => 800 ) [legend] => Sac étanche DUO 80 litres [cover] => [id_image] => 108 [position] => 5 [associatedVariants] => Array ( [0] => 209 ) ) ) [cover] => Array ( [bySize] => Array ( [small_default] => Array ( [url] => https://www.picksea.com/107-small_default/waterproof-bag-duo-80-litres.jpg [width] => 98 [height] => 98 ) [cart_default] => Array ( [url] => https://www.picksea.com/107-cart_default/waterproof-bag-duo-80-litres.jpg [width] => 125 [height] => 125 ) [home_default] => Array ( [url] => https://www.picksea.com/107-home_default/waterproof-bag-duo-80-litres.jpg [width] => 250 [height] => 250 ) [home_large] => Array ( [url] => https://www.picksea.com/107-home_large/waterproof-bag-duo-80-litres.jpg [width] => 280 [height] => 280 ) [medium_default] => Array ( [url] => https://www.picksea.com/107-medium_default/waterproof-bag-duo-80-litres.jpg [width] => 452 [height] => 452 ) [large_default] => Array ( [url] => https://www.picksea.com/107-large_default/waterproof-bag-duo-80-litres.jpg [width] => 800 [height] => 800 ) ) [small] => Array ( [url] => https://www.picksea.com/107-small_default/waterproof-bag-duo-80-litres.jpg [width] => 98 [height] => 98 ) [medium] => Array ( [url] => https://www.picksea.com/107-home_large/waterproof-bag-duo-80-litres.jpg [width] => 280 [height] => 280 ) [large] => Array ( [url] => https://www.picksea.com/107-large_default/waterproof-bag-duo-80-litres.jpg [width] => 800 [height] => 800 ) [legend] => Sac étanche DUO 80 litres [cover] => [id_image] => 107 [position] => 4 [associatedVariants] => Array ( [0] => 209 ) ) [has_discount] => 1 [discount_type] => percentage [discount_percentage] => -10% [discount_percentage_absolute] => 10% [discount_amount] => €12.92 [discount_amount_to_display] => -€12.92 [price_amount] => 116.25 [unit_price_full] => [show_availability] => 1 [availability_date] => [availability_message] => In stock [availability] => available ) [id] => 42 [show_price] => 1 [labels] => Array ( [tax_short] => (tax incl.) [tax_long] => Tax included ) [ecotax] => Array ( [value] => €0.00 [amount] => 0 [rate] => 0 ) ) ) 1

Livraison en points relais : Gratuit
Detailed features

The Guy Cotten duffel bag with two compartments: Bag DUO Guy Cotten
The only Guy Cotten semi-waterproof bag with two compartments. The Guy Cotten bag DUO is ideal to isolate wet clothes from the rest of your equipment within the same bag. Available in a multitude of colours. Guy Cotten offers many models of durable waterproof bags, perfect for protecting your gear from water and humidity. Find all Guy Cotten bags on Picksea.
A large capacity waterproof bag: 80 litres ideal for a week on the water
With the 80 litreDUO , Guy Cotten allows you to take on board a lot of stuff. Ideal and practical, this waterproof bag is also sturdy and can remain on the deck of the boat without getting damaged and letting water through. We speak of a semi-waterproof bag when the zip closure is protected by scratch. Not waterproof but very effective against water projections.
Detailed characteristics of the waterproof bag DUO 80 litres Guy Cotten
Very resistant, Ferrasac fabrics. This thick, high-frequency weldable fabric par excellence, makes excellent waterproof bags. 630g/m²
Size: 33x75 cm and capacity of about 80 litres.
Compartment dedicated to wet clothes, independent from the rest of the bag
Bottom and body of the bag are waterproof by welding.
Semi-waterproof bag due to hook and loop fastener.
Zipped side pocket.
Adjustable and removable shoulder strap.
Adjustable straps on one side to slide on fins, down, boots...
Smooth bottom.
Colours: Blue / Black / Red-Black
In the same category
4 other products seleted for you
Size guide
SIZE GUIDE GUY COTTEN
Be careful, GUY COTTEN raincoats cut very large. If you have a doubt about your size, take the lower size. These items are designed to be worn over other clothing, so there is no need to take a larger size than your usual size.