available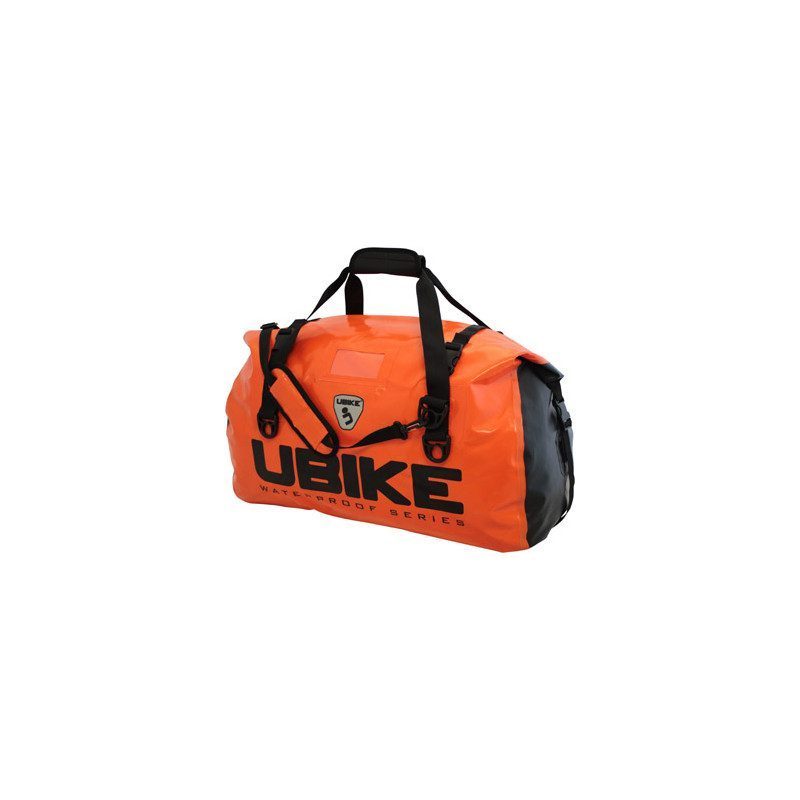 Detailed features
A sporty waterproof bag for boating or motorcycling
This waterproof Duffle sport bag from UBike is very practical for transporting your personal belongings on your motorbike during rainy trips. With a capacity of 50 litres, this waterproof bag is made of coated PVC canvas like a "truck tarp", and all the panels are heat-welded for a perfect waterproofness.
The main pocket of the UBike Duffle bag is protected by a first velcro, then the final waterproof closing is done by rolling up and then holding clip. The shoulder strap is removable, and the bag is supplied with 2 bungee cords to secure it to the back of your bike.
U-Bike, a brand of flashy and robust waterproof bags adapted to outdoor activities
Protect your belongings and equipment from rain, dust and moisture when travelling or on weekends, when boating, stand up paddling, cycling or riding a motorbike. U-Bike waterproof bags are designed for today's adventurer who needs a single bag to accompany him on all his leisure activities.
Technical characteristics of the U-Bike duffle Sport 50 Liters
100% waterproof PVC,
Heat sealed seams
Roll-up closure and compression strap guaranteeing IP64 waterproofing, resistant to rain, sand and the rapid fall of the bag into the water. The bag can be placed in a puddle without any problems of infiltration.
Extra strong and comfortable carrying handles for hand carrying
2 bungee cords included
Dimensions: 60 x 30 x 50 cm
Capacity: 50 L
In the same category
4 other products seleted for you