available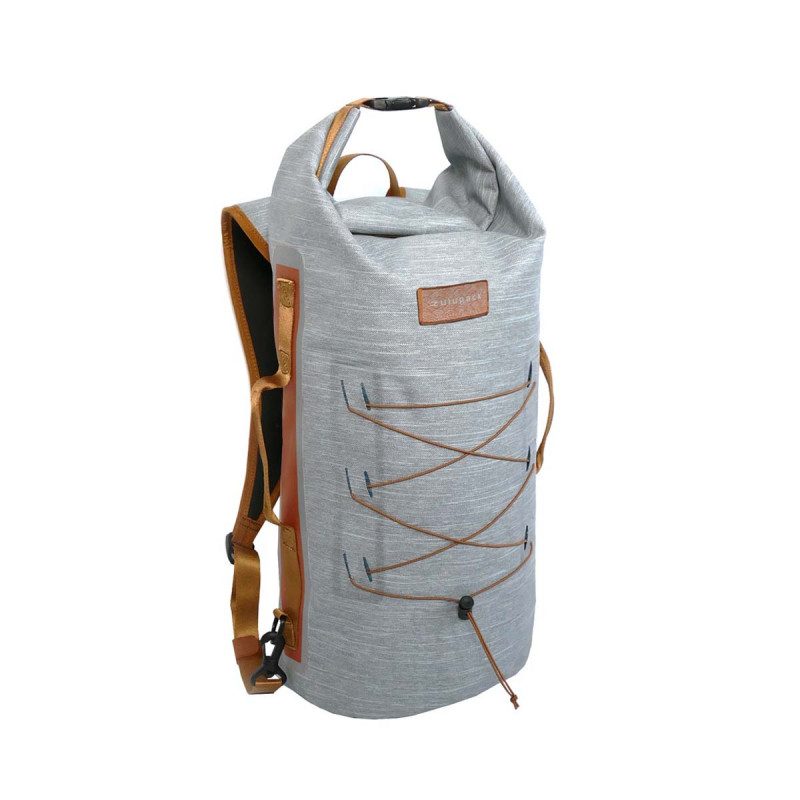 €57.50 -10% €51.75 Tax included
check_circle In stock
PrestaShop\PrestaShop\Adapter\Presenter\Product\ProductLazyArray Object ( [imageRetriever:PrestaShop\PrestaShop\Adapter\Presenter\Product\ProductLazyArray:private] => PrestaShop\PrestaShop\Adapter\Image\ImageRetriever Object ( [link:PrestaShop\PrestaShop\Adapter\Image\ImageRetriever:private] => Link Object ( [allow:protected] => 1 [url:protected] => /index.php [protocol_link] => https:// [protocol_content] => https:// [ssl_enable:protected] => 1 [urlShopId:protected] => [supportedBrowser] => ) ) [link:PrestaShop\PrestaShop\Adapter\Presenter\Product\ProductLazyArray:private] => Link Object ( [allow:protected] => 1 [url:protected] => /index.php [protocol_link] => https:// [protocol_content] => https:// [ssl_enable:protected] => 1 [urlShopId:protected] => [supportedBrowser] => ) [priceFormatter:PrestaShop\PrestaShop\Adapter\Presenter\Product\ProductLazyArray:private] => PrestaShop\PrestaShop\Adapter\Product\PriceFormatter Object ( ) [productColorsRetriever:PrestaShop\PrestaShop\Adapter\Presenter\Product\ProductLazyArray:private] => PrestaShop\PrestaShop\Adapter\Product\ProductColorsRetriever Object ( ) [translator:PrestaShop\PrestaShop\Adapter\Presenter\Product\ProductLazyArray:private] => PrestaShopBundle\Translation\TranslatorComponent Object ( [catalogues:protected] => Array ( [en-US] => Symfony\Component\Translation\MessageCatalogue Object ( [messages:Symfony\Component\Translation\MessageCatalogue:private] => Array ( [en-US] => Array ( [OK] => OK [No] => No [Yes] => Yes [Write your review] => Write your review [Sorry, your review cannot be posted.] => Sorry, your review cannot be posted. [Title] => Title [Your name] => Your name [Review] => Review [Required fields] => Required fields [Cancel] => Cancel [Send] => Send [Your comment has been submitted and will be available once approved by a moderator.] => Your comment has been submitted and will be available once approved by a moderator. [Your comment has been added!] => Your comment has been added! [Review sent] => Review sent [Your review cannot be sent] => Your review cannot be sent [By %1$s] => By %1$s [Report abuse] => Report abuse [Comments] => Comments [Sorry, your review appreciation cannot be sent.] => Sorry, your review appreciation cannot be sent. [Sorry, your abuse report cannot be sent.] => Sorry, your abuse report cannot be sent. [Last] => Last [Your review appreciation cannot be sent] => Your review appreciation cannot be sent [Report comment] => Report comment [Are you sure that you want to report this comment?] => Are you sure that you want to report this comment? [Report sent] => Report sent [Your report has been submitted and will be considered by a moderator.] => Your report has been submitted and will be considered by a moderator. [Your report cannot be sent] => Your report cannot be sent ) [ShopThemeGlobal] => Array ( [Créez votre compte professionnel] => Create your professional account [Demandez un devis] => Request a quote [Plus de 300 clients nous font confiance] => More than 300 customers trust us [Notre sélection de produits par métiers] => Our selection of products by trade [Vêtements pêche / Marin pêcheur] => Fishing clothes / Fisherman [Vêtements poissonnier] => Fishmonger's clothing [Vêtement moniteur de voile] => Sailing instructor clothing [Vêtement aquaculteur] => Aquaculturist clothing [Vêtement pisciliculteur] => Fish farmer's clothing [Vêtement conchyliculteur] => Conchyliculteur clothing [Vêtement de pluie professionnel] => Professional rainwear [+ 5000 produits] => + 5000 products [référencés pour vous] => referenced for you [+ 300 clients] => + 300 customers [nous font confiance] => trust us ) [ShopThemeGlobal ] => Array ( [Vêtements skipper] => Skipper clothing ) ) [metadata:Symfony\Component\Translation\MessageCatalogue:private] => Array ( ) [resources:Symfony\Component\Translation\MessageCatalogue:private] => Array ( ) [locale:Symfony\Component\Translation\MessageCatalogue:private] => en-US [fallbackCatalogue:Symfony\Component\Translation\MessageCatalogue:private] => [parent:Symfony\Component\Translation\MessageCatalogue:private] => ) ) [locale:Symfony\Component\Translation\Translator:private] => en-US [fallbackLocales:Symfony\Component\Translation\Translator:private] => Array ( ) [loaders:Symfony\Component\Translation\Translator:private] => Array ( ) [resources:Symfony\Component\Translation\Translator:private] => Array ( ) [formatter:Symfony\Component\Translation\Translator:private] => Symfony\Component\Translation\Formatter\MessageFormatter Object ( [selector:Symfony\Component\Translation\Formatter\MessageFormatter:private] => Symfony\Component\Translation\MessageSelector Object ( ) ) [cacheDir:Symfony\Component\Translation\Translator:private] => /home/httpd/html/www.picksea.com/var/cache/prod/translations [debug:Symfony\Component\Translation\Translator:private] => [configCacheFactory:Symfony\Component\Translation\Translator:private] => Symfony\Component\Config\ConfigCacheFactory Object ( [debug:Symfony\Component\Config\ConfigCacheFactory:private] => ) ) [settings:protected] => PrestaShop\PrestaShop\Core\Product\ProductPresentationSettings Object ( [catalog_mode] => [catalog_mode_with_prices] => 0 [restricted_country_mode] => [include_taxes] => 1 [allow_add_variant_to_cart_from_listing] => 1 [stock_management_enabled] => 1 [showPrices] => 1 [lastRemainingItems] => 0 ) [product:protected] => Array ( [id_shop_default] => 1 [id_manufacturer] => 1013 [id_supplier] => 10207 [reference] => ZU-WA2147 [supplier_reference] => [location] => [width] => 0.000000 [height] => 0.000000 [depth] => 0.000000 [weight] => 0.900000 [quantity_discount] => 0 [ean13] => 3705084475207 [isbn] => [upc] => [cache_is_pack] => 0 [cache_has_attachments] => 0 [is_virtual] => 0 [state] => 1 [additional_delivery_times] => 1 [delivery_in_stock] => [delivery_out_stock] => [id_category_default] => 56 [id_tax_rules_group] => 36 [on_sale] => 0 [online_only] => 0 [ecotax] => 0 [minimal_quantity] => 1 [low_stock_threshold] => [low_stock_alert] => 0 [price] => €51.75 [wholesale_price] => 29.950000 [unity] => [unit_price_ratio] => 0.000000 [additional_shipping_cost] => 0.00 [customizable] => 0 [text_fields] => 0 [uploadable_files] => 0 [redirect_type] => 301-category [id_type_redirected] => 56 [available_for_order] => 1 [available_date] => [show_condition] => 0 [condition] => new [show_price] => 1 [indexed] => 0 [visibility] => both [cache_default_attribute] => 170146 [advanced_stock_management] => 0 [date_add] => 2020-04-06 17:37:40 [date_upd] => 2023-12-01 17:38:43 [pack_stock_type] => 3 [meta_description] => This waterproof backpack from Zulupack, in 20L or 40L, is an ideal bag for urban life, and for sports activities. [meta_keywords] => [meta_title] => SMART TUBE waterproof backpack | Picksea [link_rewrite] => smart-tube-waterproof-backpack [name] => SMART TUBE waterproof backpack [description] =>

IP 67

Polyester fabric with TPU laminate coating

Adjustable and retractable shoulder straps

Front elastic lacing for additional equipment

3-fold roll-up closure.

2 side handles

1 internal zipped pocket

1 chest strap for comfort

| | | |
| --- | --- | --- |
| Capacity | 20L | 40L |
| Height (cm) | 52cm | 62cm |
| Weight | 610g | 750g |

[description_short] =>

The SMART TUBE waterproof backpack from Zulupack

This waterproof backpack from Zulupack, in 20L or 40L, is an ideal bag for urban life, and for sports activities. SThe shoulder straps can be folded away to convert it into a convenient tube bag for attaching to a paddle, kayak or the back of a bike or motorcycle. Its waterproof 3-ply roll closure and internal zipped pocket offer all the security and practicality of Zulupack bags. Available in two versions to suit your current mood, you can choose the two-tone grey/camel version for its trendy, urban feel, or the black PVC version for a more sober, outdoor look.

Zulupack, waterproof bags designed in France to be always dry

Quality waterproof bags, Zulupack is a versatile brand, adaptable to any situation. The Zulupack range has been created so that your belongings are always dry, inside your bag, in any conditions. A recognized brand and quality design make Zulupack one of the leaders in the world of motorcycle bag watertight.

Detailed features of the SMART TUBE waterproof backpack

[available_now] => [available_later] => [video] => [personnalisation] => 0 [markdown] => [catdecathon] => [id] => 31765 [id_product] => 31765 [out_of_stock] => 0 [new] => 0 [id_product_attribute] => 170146 [quantity_wanted] => 1 [extraContent] => Array ( ) [allow_oosp] => 0 [category] => waterproof-backpacks [category_name] => Waterproof Backpacks [link] => https://www.picksea.com/en/smart-tube-waterproof-backpack-zulupack-31765.html [attribute_price] => 7.5 [price_tax_exc] => 51.75 [price_without_reduction] => 57.5 [price_without_reduction_without_tax] => 57.5 [reduction] => 5.75 [reduction_without_tax] => 5.75 [specific_prices] => Array ( [id_specific_price] => 641241098 [id_specific_price_rule] => 0 [id_cart] => 0 [id_product] => 31765 [id_shop] => 1 [id_shop_group] => 0 [id_currency] => 0 [id_country] => 0 [id_group] => 0 [id_customer] => 0 [id_product_attribute] => 0 [price] => -1.000000 [from_quantity] => 1 [reduction] => 0.100000 [reduction_tax] => 1 [reduction_type] => percentage [from] => 0000-00-00 00:00:00 [to] => 0000-00-00 00:00:00 [score] => 48 ) [quantity] => 9 [quantity_all_versions] => 9 [id_image] => en-default [features] => Array ( [0] => Array ( [name] => Gender [value] => Unisex [id_feature] => 4 [position] => 1 ) [1] => Array ( [name] => Capacity [value] => 10 to 35 litres [id_feature] => 14 [position] => 4 ) [2] => Array ( [name] => Waterproof [value] => Etanche à l'immersion brève [id_feature] => 8 [position] => 5 ) [3] => Array ( [name] => Warranty [value] => 1 [id_feature] => 15 [position] => 12 ) [4] => Array ( [name] => Navigation program [value] => Paddle [id_feature] => 6 [position] => 13 ) [5] => Array ( [name] => Type [value] => Bags [id_feature] => 256 [position] => 20 ) [6] => Array ( [name] => Usage [value] => Regular Use [id_feature] => 64 [position] => 29 ) ) [attachments] => Array ( ) [virtual] => 0 [pack] => 0 [packItems] => Array ( ) [nopackprice] => 0 [customization_required] => [attributes] => Array ( [2] => Array ( [id_attribute] => 52 [id_attribute_group] => 2 [name] => Grey [group] => Color [reference] => ZU-WA21475-2C [ean13] => 3705084475207 [isbn] => [upc] => ) [20069] => Array ( [id_attribute] => 22428 [id_attribute_group] => 20069 [name] => 20L [group] => Volume [reference] => ZU-WA21475-2C [ean13] => 3705084475207 [isbn] => [upc] => ) ) [rate] => 0 [tax_name] => [ecotax_rate] => 0 [unit_price] => [customizations] => Array ( [fields] => Array ( ) ) [id_customization] => 0 [is_customizable] => [show_quantities] => 1 [quantity_label] => Items [quantity_discounts] => Array ( ) [customer_group_discount] => 0 [title] => SMART TUBE waterproof backpack [images] => Array ( [0] => Array ( [bySize] => Array ( [small_default] => Array ( [url] => https://www.picksea.com/68937-small_default/smart-tube-waterproof-backpack.jpg [width] => 98 [height] => 98 ) [cart_default] => Array ( [url] => https://www.picksea.com/68937-cart_default/smart-tube-waterproof-backpack.jpg [width] => 125 [height] => 125 ) [home_default] => Array ( [url] => https://www.picksea.com/68937-home_default/smart-tube-waterproof-backpack.jpg [width] => 250 [height] => 250 ) [home_large] => Array ( [url] => https://www.picksea.com/68937-home_large/smart-tube-waterproof-backpack.jpg [width] => 280 [height] => 280 ) [medium_default] => Array ( [url] => https://www.picksea.com/68937-medium_default/smart-tube-waterproof-backpack.jpg [width] => 452 [height] => 452 ) [large_default] => Array ( [url] => https://www.picksea.com/68937-large_default/smart-tube-waterproof-backpack.jpg [width] => 800 [height] => 800 ) ) [small] => Array ( [url] => https://www.picksea.com/68937-small_default/smart-tube-waterproof-backpack.jpg [width] => 98 [height] => 98 ) [medium] => Array ( [url] => https://www.picksea.com/68937-home_large/smart-tube-waterproof-backpack.jpg [width] => 280 [height] => 280 ) [large] => Array ( [url] => https://www.picksea.com/68937-large_default/smart-tube-waterproof-backpack.jpg [width] => 800 [height] => 800 ) [legend] => [cover] => 1 [id_image] => 68937 [position] => 1 [associatedVariants] => Array ( [0] => 170146 [1] => 170149 ) ) [1] => Array ( [bySize] => Array ( [small_default] => Array ( [url] => https://www.picksea.com/68938-small_default/smart-tube-waterproof-backpack.jpg [width] => 98 [height] => 98 ) [cart_default] => Array ( [url] => https://www.picksea.com/68938-cart_default/smart-tube-waterproof-backpack.jpg [width] => 125 [height] => 125 ) [home_default] => Array ( [url] => https://www.picksea.com/68938-home_default/smart-tube-waterproof-backpack.jpg [width] => 250 [height] => 250 ) [home_large] => Array ( [url] => https://www.picksea.com/68938-home_large/smart-tube-waterproof-backpack.jpg [width] => 280 [height] => 280 ) [medium_default] => Array ( [url] => https://www.picksea.com/68938-medium_default/smart-tube-waterproof-backpack.jpg [width] => 452 [height] => 452 ) [large_default] => Array ( [url] => https://www.picksea.com/68938-large_default/smart-tube-waterproof-backpack.jpg [width] => 800 [height] => 800 ) ) [small] => Array ( [url] => https://www.picksea.com/68938-small_default/smart-tube-waterproof-backpack.jpg [width] => 98 [height] => 98 ) [medium] => Array ( [url] => https://www.picksea.com/68938-home_large/smart-tube-waterproof-backpack.jpg [width] => 280 [height] => 280 ) [large] => Array ( [url] => https://www.picksea.com/68938-large_default/smart-tube-waterproof-backpack.jpg [width] => 800 [height] => 800 ) [legend] => [cover] => [id_image] => 68938 [position] => 2 [associatedVariants] => Array ( [0] => 170146 [1] => 170149 ) ) [2] => Array ( [bySize] => Array ( [small_default] => Array ( [url] => https://www.picksea.com/68939-small_default/smart-tube-waterproof-backpack.jpg [width] => 98 [height] => 98 ) [cart_default] => Array ( [url] => https://www.picksea.com/68939-cart_default/smart-tube-waterproof-backpack.jpg [width] => 125 [height] => 125 ) [home_default] => Array ( [url] => https://www.picksea.com/68939-home_default/smart-tube-waterproof-backpack.jpg [width] => 250 [height] => 250 ) [home_large] => Array ( [url] => https://www.picksea.com/68939-home_large/smart-tube-waterproof-backpack.jpg [width] => 280 [height] => 280 ) [medium_default] => Array ( [url] => https://www.picksea.com/68939-medium_default/smart-tube-waterproof-backpack.jpg [width] => 452 [height] => 452 ) [large_default] => Array ( [url] => https://www.picksea.com/68939-large_default/smart-tube-waterproof-backpack.jpg [width] => 800 [height] => 800 ) ) [small] => Array ( [url] => https://www.picksea.com/68939-small_default/smart-tube-waterproof-backpack.jpg [width] => 98 [height] => 98 ) [medium] => Array ( [url] => https://www.picksea.com/68939-home_large/smart-tube-waterproof-backpack.jpg [width] => 280 [height] => 280 ) [large] => Array ( [url] => https://www.picksea.com/68939-large_default/smart-tube-waterproof-backpack.jpg [width] => 800 [height] => 800 ) [legend] => [cover] => [id_image] => 68939 [position] => 5 [associatedVariants] => Array ( [0] => 170146 [1] => 170149 [2] => 170148 [3] => 170151 ) ) [3] => Array ( [bySize] => Array ( [small_default] => Array ( [url] => https://www.picksea.com/71457-small_default/smart-tube-waterproof-backpack.jpg [width] => 98 [height] => 98 ) [cart_default] => Array ( [url] => https://www.picksea.com/71457-cart_default/smart-tube-waterproof-backpack.jpg [width] => 125 [height] => 125 ) [home_default] => Array ( [url] => https://www.picksea.com/71457-home_default/smart-tube-waterproof-backpack.jpg [width] => 250 [height] => 250 ) [home_large] => Array ( [url] => https://www.picksea.com/71457-home_large/smart-tube-waterproof-backpack.jpg [width] => 280 [height] => 280 ) [medium_default] => Array ( [url] => https://www.picksea.com/71457-medium_default/smart-tube-waterproof-backpack.jpg [width] => 452 [height] => 452 ) [large_default] => Array ( [url] => https://www.picksea.com/71457-large_default/smart-tube-waterproof-backpack.jpg [width] => 800 [height] => 800 ) ) [small] => Array ( [url] => https://www.picksea.com/71457-small_default/smart-tube-waterproof-backpack.jpg [width] => 98 [height] => 98 ) [medium] => Array ( [url] => https://www.picksea.com/71457-home_large/smart-tube-waterproof-backpack.jpg [width] => 280 [height] => 280 ) [large] => Array ( [url] => https://www.picksea.com/71457-large_default/smart-tube-waterproof-backpack.jpg [width] => 800 [height] => 800 ) [legend] => [cover] => [id_image] => 71457 [position] => 6 [associatedVariants] => Array ( [0] => 170146 ) ) [4] => Array ( [bySize] => Array ( [small_default] => Array ( [url] => https://www.picksea.com/71458-small_default/smart-tube-waterproof-backpack.jpg [width] => 98 [height] => 98 ) [cart_default] => Array ( [url] => https://www.picksea.com/71458-cart_default/smart-tube-waterproof-backpack.jpg [width] => 125 [height] => 125 ) [home_default] => Array ( [url] => https://www.picksea.com/71458-home_default/smart-tube-waterproof-backpack.jpg [width] => 250 [height] => 250 ) [home_large] => Array ( [url] => https://www.picksea.com/71458-home_large/smart-tube-waterproof-backpack.jpg [width] => 280 [height] => 280 ) [medium_default] => Array ( [url] => https://www.picksea.com/71458-medium_default/smart-tube-waterproof-backpack.jpg [width] => 452 [height] => 452 ) [large_default] => Array ( [url] => https://www.picksea.com/71458-large_default/smart-tube-waterproof-backpack.jpg [width] => 800 [height] => 800 ) ) [small] => Array ( [url] => https://www.picksea.com/71458-small_default/smart-tube-waterproof-backpack.jpg [width] => 98 [height] => 98 ) [medium] => Array ( [url] => https://www.picksea.com/71458-home_large/smart-tube-waterproof-backpack.jpg [width] => 280 [height] => 280 ) [large] => Array ( [url] => https://www.picksea.com/71458-large_default/smart-tube-waterproof-backpack.jpg [width] => 800 [height] => 800 ) [legend] => [cover] => [id_image] => 71458 [position] => 7 [associatedVariants] => Array ( [0] => 170146 ) ) [5] => Array ( [bySize] => Array ( [small_default] => Array ( [url] => https://www.picksea.com/71459-small_default/smart-tube-waterproof-backpack.jpg [width] => 98 [height] => 98 ) [cart_default] => Array ( [url] => https://www.picksea.com/71459-cart_default/smart-tube-waterproof-backpack.jpg [width] => 125 [height] => 125 ) [home_default] => Array ( [url] => https://www.picksea.com/71459-home_default/smart-tube-waterproof-backpack.jpg [width] => 250 [height] => 250 ) [home_large] => Array ( [url] => https://www.picksea.com/71459-home_large/smart-tube-waterproof-backpack.jpg [width] => 280 [height] => 280 ) [medium_default] => Array ( [url] => https://www.picksea.com/71459-medium_default/smart-tube-waterproof-backpack.jpg [width] => 452 [height] => 452 ) [large_default] => Array ( [url] => https://www.picksea.com/71459-large_default/smart-tube-waterproof-backpack.jpg [width] => 800 [height] => 800 ) ) [small] => Array ( [url] => https://www.picksea.com/71459-small_default/smart-tube-waterproof-backpack.jpg [width] => 98 [height] => 98 ) [medium] => Array ( [url] => https://www.picksea.com/71459-home_large/smart-tube-waterproof-backpack.jpg [width] => 280 [height] => 280 ) [large] => Array ( [url] => https://www.picksea.com/71459-large_default/smart-tube-waterproof-backpack.jpg [width] => 800 [height] => 800 ) [legend] => [cover] => [id_image] => 71459 [position] => 8 [associatedVariants] => Array ( [0] => 170146 ) ) [6] => Array ( [bySize] => Array ( [small_default] => Array ( [url] => https://www.picksea.com/71460-small_default/smart-tube-waterproof-backpack.jpg [width] => 98 [height] => 98 ) [cart_default] => Array ( [url] => https://www.picksea.com/71460-cart_default/smart-tube-waterproof-backpack.jpg [width] => 125 [height] => 125 ) [home_default] => Array ( [url] => https://www.picksea.com/71460-home_default/smart-tube-waterproof-backpack.jpg [width] => 250 [height] => 250 ) [home_large] => Array ( [url] => https://www.picksea.com/71460-home_large/smart-tube-waterproof-backpack.jpg [width] => 280 [height] => 280 ) [medium_default] => Array ( [url] => https://www.picksea.com/71460-medium_default/smart-tube-waterproof-backpack.jpg [width] => 452 [height] => 452 ) [large_default] => Array ( [url] => https://www.picksea.com/71460-large_default/smart-tube-waterproof-backpack.jpg [width] => 800 [height] => 800 ) ) [small] => Array ( [url] => https://www.picksea.com/71460-small_default/smart-tube-waterproof-backpack.jpg [width] => 98 [height] => 98 ) [medium] => Array ( [url] => https://www.picksea.com/71460-home_large/smart-tube-waterproof-backpack.jpg [width] => 280 [height] => 280 ) [large] => Array ( [url] => https://www.picksea.com/71460-large_default/smart-tube-waterproof-backpack.jpg [width] => 800 [height] => 800 ) [legend] => [cover] => [id_image] => 71460 [position] => 9 [associatedVariants] => Array ( [0] => 170146 ) ) [7] => Array ( [bySize] => Array ( [small_default] => Array ( [url] => https://www.picksea.com/71461-small_default/smart-tube-waterproof-backpack.jpg [width] => 98 [height] => 98 ) [cart_default] => Array ( [url] => https://www.picksea.com/71461-cart_default/smart-tube-waterproof-backpack.jpg [width] => 125 [height] => 125 ) [home_default] => Array ( [url] => https://www.picksea.com/71461-home_default/smart-tube-waterproof-backpack.jpg [width] => 250 [height] => 250 ) [home_large] => Array ( [url] => https://www.picksea.com/71461-home_large/smart-tube-waterproof-backpack.jpg [width] => 280 [height] => 280 ) [medium_default] => Array ( [url] => https://www.picksea.com/71461-medium_default/smart-tube-waterproof-backpack.jpg [width] => 452 [height] => 452 ) [large_default] => Array ( [url] => https://www.picksea.com/71461-large_default/smart-tube-waterproof-backpack.jpg [width] => 800 [height] => 800 ) ) [small] => Array ( [url] => https://www.picksea.com/71461-small_default/smart-tube-waterproof-backpack.jpg [width] => 98 [height] => 98 ) [medium] => Array ( [url] => https://www.picksea.com/71461-home_large/smart-tube-waterproof-backpack.jpg [width] => 280 [height] => 280 ) [large] => Array ( [url] => https://www.picksea.com/71461-large_default/smart-tube-waterproof-backpack.jpg [width] => 800 [height] => 800 ) [legend] => [cover] => [id_image] => 71461 [position] => 10 [associatedVariants] => Array ( [0] => 170146 ) ) ) [cover] => Array ( [bySize] => Array ( [small_default] => Array ( [url] => https://www.picksea.com/68937-small_default/smart-tube-waterproof-backpack.jpg [width] => 98 [height] => 98 ) [cart_default] => Array ( [url] => https://www.picksea.com/68937-cart_default/smart-tube-waterproof-backpack.jpg [width] => 125 [height] => 125 ) [home_default] => Array ( [url] => https://www.picksea.com/68937-home_default/smart-tube-waterproof-backpack.jpg [width] => 250 [height] => 250 ) [home_large] => Array ( [url] => https://www.picksea.com/68937-home_large/smart-tube-waterproof-backpack.jpg [width] => 280 [height] => 280 ) [medium_default] => Array ( [url] => https://www.picksea.com/68937-medium_default/smart-tube-waterproof-backpack.jpg [width] => 452 [height] => 452 ) [large_default] => Array ( [url] => https://www.picksea.com/68937-large_default/smart-tube-waterproof-backpack.jpg [width] => 800 [height] => 800 ) ) [small] => Array ( [url] => https://www.picksea.com/68937-small_default/smart-tube-waterproof-backpack.jpg [width] => 98 [height] => 98 ) [medium] => Array ( [url] => https://www.picksea.com/68937-home_large/smart-tube-waterproof-backpack.jpg [width] => 280 [height] => 280 ) [large] => Array ( [url] => https://www.picksea.com/68937-large_default/smart-tube-waterproof-backpack.jpg [width] => 800 [height] => 800 ) [legend] => [cover] => 1 [id_image] => 68937 [position] => 1 [associatedVariants] => Array ( [0] => 170146 [1] => 170149 ) ) [has_discount] => 1 [discount_type] => percentage [discount_percentage] => -10% [discount_percentage_absolute] => 10% [discount_amount] => €5.75 [discount_amount_to_display] => -€5.75 [price_amount] => 51.75 [regular_price_amount] => 57.5 [regular_price] => €57.50 [discount_to_display] => €5.75 [unit_price_full] => [show_availability] => 1 [availability_date] => [availability_message] => In stock [availability] => available ) [language:PrestaShop\PrestaShop\Adapter\Presenter\Product\ProductLazyArray:private] => Language Object ( [id] => 3 [name] => English GB (English) [iso_code] => en [locale] => en-US [language_code] => en [date_format_lite] => Y-m-d [date_format_full] => Y-m-d H:i:s [is_rtl] => 0 [active] => 1 [webserviceParameters:protected] => Array ( [objectNodeName] => language [objectsNodeName] => languages ) [translationsFilesAndVars:protected] => Array ( [fields] => _FIELDS [errors] => _ERRORS [admin] => _LANGADM [pdf] => _LANGPDF [tabs] => tabs ) [id_lang:protected] => [id_shop:protected] => 1 [id_shop_list] => Array ( ) [get_shop_from_context:protected] => 1 [table:protected] => lang [identifier:protected] => id_lang [fieldsRequired:protected] => Array ( [0] => name [1] => iso_code [2] => date_format_lite [3] => date_format_full ) [fieldsSize:protected] => Array ( [name] => 32 [iso_code] => 2 [locale] => 5 [language_code] => 5 [date_format_lite] => 32 [date_format_full] => 32 ) [fieldsValidate:protected] => Array ( [name] => isGenericName [iso_code] => isLanguageIsoCode [locale] => isLocale [language_code] => isLanguageCode [active] => isBool [is_rtl] => isBool [date_format_lite] => isPhpDateFormat [date_format_full] => isPhpDateFormat ) [fieldsRequiredLang:protected] => Array ( ) [fieldsSizeLang:protected] => Array ( ) [fieldsValidateLang:protected] => Array ( ) [tables:protected] => Array ( ) [image_dir:protected] => [image_format:protected] => jpg [translator:protected] => [def:protected] => Array ( [table] => lang [primary] => id_lang [fields] => Array ( [name] => Array ( [type] => 3 [validate] => isGenericName [required] => 1 [size] => 32 ) [iso_code] => Array ( [type] => 3 [validate] => isLanguageIsoCode [required] => 1 [size] => 2 ) [locale] => Array ( [type] => 3 [validate] => isLocale [size] => 5 ) [language_code] => Array ( [type] => 3 [validate] => isLanguageCode [size] => 5 ) [active] => Array ( [type] => 2 [validate] => isBool ) [is_rtl] => Array ( [type] => 2 [validate] => isBool ) [date_format_lite] => Array ( [type] => 3 [validate] => isPhpDateFormat [required] => 1 [size] => 32 ) [date_format_full] => Array ( [type] => 3 [validate] => isPhpDateFormat [required] => 1 [size] => 32 ) ) [classname] => Language ) [update_fields:protected] => [force_id] => ) [arrayAccessList:PrestaShop\PrestaShop\Adapter\Presenter\AbstractLazyArray:private] => ArrayObject Object ( [storage:ArrayObject:private] => Array ( [id] => Array ( [type] => method [value] => getId ) [attributes] => Array ( [type] => method [value] => getAttributes ) [show_price] => Array ( [type] => method [value] => getShowPrice ) [weight_unit] => Array ( [type] => method [value] => getWeightUnit ) [url] => Array ( [type] => method [value] => getUrl ) [canonical_url] => Array ( [type] => method [value] => getCanonicalUrl ) [add_to_cart_url] => Array ( [type] => method [value] => getAddToCartUrl ) [condition] => Array ( [type] => method [value] => getCondition ) [delivery_information] => Array ( [type] => method [value] => getDeliveryInformation ) [embedded_attributes] => Array ( [type] => method [value] => getEmbeddedAttributes ) [file_size_formatted] => Array ( [type] => method [value] => getFileSizeFormatted ) [attachments] => Array ( [type] => method [value] => getAttachments ) [quantity_discounts] => Array ( [type] => method [value] => getQuantityDiscounts ) [reference_to_display] => Array ( [type] => method [value] => getReferenceToDisplay ) [grouped_features] => Array ( [type] => method [value] => getGroupedFeatures ) [seo_availability] => Array ( [type] => method [value] => getSeoAvailability ) [labels] => Array ( [type] => method [value] => getLabels ) [ecotax] => Array ( [type] => method [value] => getEcotax ) [flags] => Array ( [type] => method [value] => getFlags ) [main_variants] => Array ( [type] => method [value] => getMainVariants ) [specific_references] => Array ( [type] => method [value] => getSpecificReferences ) [id_shop_default] => Array ( [type] => variable [value] => 1 ) [id_manufacturer] => Array ( [type] => variable [value] => 1013 ) [id_supplier] => Array ( [type] => variable [value] => 10207 ) [reference] => Array ( [type] => variable [value] => ZU-WA2147 ) [supplier_reference] => Array ( [type] => variable [value] => ) [location] => Array ( [type] => variable [value] => ) [width] => Array ( [type] => variable [value] => 0.000000 ) [height] => Array ( [type] => variable [value] => 0.000000 ) [depth] => Array ( [type] => variable [value] => 0.000000 ) [weight] => Array ( [type] => variable [value] => 0.900000 ) [quantity_discount] => Array ( [type] => variable [value] => 0 ) [ean13] => Array ( [type] => variable [value] => 3705084475207 ) [isbn] => Array ( [type] => variable [value] => ) [upc] => Array ( [type] => variable [value] => ) [cache_is_pack] => Array ( [type] => variable [value] => 0 ) [cache_has_attachments] => Array ( [type] => variable [value] => 0 ) [is_virtual] => Array ( [type] => variable [value] => 0 ) [state] => Array ( [type] => variable [value] => 1 ) [additional_delivery_times] => Array ( [type] => variable [value] => 1 ) [delivery_in_stock] => Array ( [type] => variable [value] => ) [delivery_out_stock] => Array ( [type] => variable [value] => ) [id_category_default] => Array ( [type] => variable [value] => 56 ) [id_tax_rules_group] => Array ( [type] => variable [value] => 36 ) [on_sale] => Array ( [type] => variable [value] => 0 ) [online_only] => Array ( [type] => variable [value] => 0 ) [minimal_quantity] => Array ( [type] => variable [value] => 1 ) [low_stock_threshold] => Array ( [type] => variable [value] => ) [low_stock_alert] => Array ( [type] => variable [value] => 0 ) [price] => Array ( [type] => variable [value] => €51.75 ) [wholesale_price] => Array ( [type] => variable [value] => 29.950000 ) [unity] => Array ( [type] => variable [value] => ) [unit_price_ratio] => Array ( [type] => variable [value] => 0.000000 ) [additional_shipping_cost] => Array ( [type] => variable [value] => 0.00 ) [customizable] => Array ( [type] => variable [value] => 0 ) [text_fields] => Array ( [type] => variable [value] => 0 ) [uploadable_files] => Array ( [type] => variable [value] => 0 ) [redirect_type] => Array ( [type] => variable [value] => 301-category ) [id_type_redirected] => Array ( [type] => variable [value] => 56 ) [available_for_order] => Array ( [type] => variable [value] => 1 ) [available_date] => Array ( [type] => variable [value] => ) [show_condition] => Array ( [type] => variable [value] => 0 ) [indexed] => Array ( [type] => variable [value] => 0 ) [visibility] => Array ( [type] => variable [value] => both ) [cache_default_attribute] => Array ( [type] => variable [value] => 170146 ) [advanced_stock_management] => Array ( [type] => variable [value] => 0 ) [date_add] => Array ( [type] => variable [value] => 2020-04-06 17:37:40 ) [date_upd] => Array ( [type] => variable [value] => 2023-12-01 17:38:43 ) [pack_stock_type] => Array ( [type] => variable [value] => 3 ) [meta_description] => Array ( [type] => variable [value] => This waterproof backpack from Zulupack, in 20L or 40L, is an ideal bag for urban life, and for sports activities. ) [meta_keywords] => Array ( [type] => variable [value] => ) [meta_title] => Array ( [type] => variable [value] => SMART TUBE waterproof backpack | Picksea ) [link_rewrite] => Array ( [type] => variable [value] => smart-tube-waterproof-backpack ) [name] => Array ( [type] => variable [value] => SMART TUBE waterproof backpack ) [description] => Array ( [type] => variable [value] =>

IP 67

Polyester fabric with TPU laminate coating

Adjustable and retractable shoulder straps

Front elastic lacing for additional equipment

3-fold roll-up closure.

2 side handles

1 internal zipped pocket

1 chest strap for comfort

| | | |
| --- | --- | --- |
| Capacity | 20L | 40L |
| Height (cm) | 52cm | 62cm |
| Weight | 610g | 750g |

) [description_short] => Array ( [type] => variable [value] =>

The SMART TUBE waterproof backpack from Zulupack

This waterproof backpack from Zulupack, in 20L or 40L, is an ideal bag for urban life, and for sports activities. SThe shoulder straps can be folded away to convert it into a convenient tube bag for attaching to a paddle, kayak or the back of a bike or motorcycle. Its waterproof 3-ply roll closure and internal zipped pocket offer all the security and practicality of Zulupack bags. Available in two versions to suit your current mood, you can choose the two-tone grey/camel version for its trendy, urban feel, or the black PVC version for a more sober, outdoor look.

Zulupack, waterproof bags designed in France to be always dry

Quality waterproof bags, Zulupack is a versatile brand, adaptable to any situation. The Zulupack range has been created so that your belongings are always dry, inside your bag, in any conditions. A recognized brand and quality design make Zulupack one of the leaders in the world of motorcycle bag watertight.

Detailed features of the SMART TUBE waterproof backpack

) [available_now] => Array ( [type] => variable [value] => ) [available_later] => Array ( [type] => variable [value] => ) [video] => Array ( [type] => variable [value] => ) [personnalisation] => Array ( [type] => variable [value] => 0 ) [markdown] => Array ( [type] => variable [value] => ) [catdecathon] => Array ( [type] => variable [value] => ) [id_product] => Array ( [type] => variable [value] => 31765 ) [out_of_stock] => Array ( [type] => variable [value] => 0 ) [new] => Array ( [type] => variable [value] => 0 ) [id_product_attribute] => Array ( [type] => variable [value] => 170146 ) [quantity_wanted] => Array ( [type] => variable [value] => 1 ) [extraContent] => Array ( [type] => variable [value] => Array ( ) ) [allow_oosp] => Array ( [type] => variable [value] => 0 ) [category] => Array ( [type] => variable [value] => waterproof-backpacks ) [category_name] => Array ( [type] => variable [value] => Waterproof Backpacks ) [link] => Array ( [type] => variable [value] => https://www.picksea.com/en/smart-tube-waterproof-backpack-zulupack-31765.html ) [attribute_price] => Array ( [type] => variable [value] => 7.5 ) [price_tax_exc] => Array ( [type] => variable [value] => 51.75 ) [price_without_reduction] => Array ( [type] => variable [value] => 57.5 ) [price_without_reduction_without_tax] => Array ( [type] => variable [value] => 57.5 ) [reduction] => Array ( [type] => variable [value] => 5.75 ) [reduction_without_tax] => Array ( [type] => variable [value] => 5.75 ) [specific_prices] => Array ( [type] => variable [value] => Array ( [id_specific_price] => 641241098 [id_specific_price_rule] => 0 [id_cart] => 0 [id_product] => 31765 [id_shop] => 1 [id_shop_group] => 0 [id_currency] => 0 [id_country] => 0 [id_group] => 0 [id_customer] => 0 [id_product_attribute] => 0 [price] => -1.000000 [from_quantity] => 1 [reduction] => 0.100000 [reduction_tax] => 1 [reduction_type] => percentage [from] => 0000-00-00 00:00:00 [to] => 0000-00-00 00:00:00 [score] => 48 ) ) [quantity] => Array ( [type] => variable [value] => 9 ) [quantity_all_versions] => Array ( [type] => variable [value] => 9 ) [id_image] => Array ( [type] => variable [value] => en-default ) [features] => Array ( [type] => variable [value] => Array ( [0] => Array ( [name] => Gender [value] => Unisex [id_feature] => 4 [position] => 1 ) [1] => Array ( [name] => Capacity [value] => 10 to 35 litres [id_feature] => 14 [position] => 4 ) [2] => Array ( [name] => Waterproof [value] => Etanche à l'immersion brève [id_feature] => 8 [position] => 5 ) [3] => Array ( [name] => Warranty [value] => 1 [id_feature] => 15 [position] => 12 ) [4] => Array ( [name] => Navigation program [value] => Paddle [id_feature] => 6 [position] => 13 ) [5] => Array ( [name] => Type [value] => Bags [id_feature] => 256 [position] => 20 ) [6] => Array ( [name] => Usage [value] => Regular Use [id_feature] => 64 [position] => 29 ) ) ) [virtual] => Array ( [type] => variable [value] => 0 ) [pack] => Array ( [type] => variable [value] => 0 ) [packItems] => Array ( [type] => variable [value] => Array ( ) ) [nopackprice] => Array ( [type] => variable [value] => 0 ) [customization_required] => Array ( [type] => variable [value] => ) [rate] => Array ( [type] => variable [value] => 0 ) [tax_name] => Array ( [type] => variable [value] => ) [ecotax_rate] => Array ( [type] => variable [value] => 0 ) [unit_price] => Array ( [type] => variable [value] => ) [customizations] => Array ( [type] => variable [value] => Array ( [fields] => Array ( ) ) ) [id_customization] => Array ( [type] => variable [value] => 0 ) [is_customizable] => Array ( [type] => variable [value] => ) [show_quantities] => Array ( [type] => variable [value] => 1 ) [quantity_label] => Array ( [type] => variable [value] => Items ) [customer_group_discount] => Array ( [type] => variable [value] => 0 ) [title] => Array ( [type] => variable [value] => SMART TUBE waterproof backpack ) [images] => Array ( [type] => variable [value] => Array ( [0] => Array ( [bySize] => Array ( [small_default] => Array ( [url] => https://www.picksea.com/68937-small_default/smart-tube-waterproof-backpack.jpg [width] => 98 [height] => 98 ) [cart_default] => Array ( [url] => https://www.picksea.com/68937-cart_default/smart-tube-waterproof-backpack.jpg [width] => 125 [height] => 125 ) [home_default] => Array ( [url] => https://www.picksea.com/68937-home_default/smart-tube-waterproof-backpack.jpg [width] => 250 [height] => 250 ) [home_large] => Array ( [url] => https://www.picksea.com/68937-home_large/smart-tube-waterproof-backpack.jpg [width] => 280 [height] => 280 ) [medium_default] => Array ( [url] => https://www.picksea.com/68937-medium_default/smart-tube-waterproof-backpack.jpg [width] => 452 [height] => 452 ) [large_default] => Array ( [url] => https://www.picksea.com/68937-large_default/smart-tube-waterproof-backpack.jpg [width] => 800 [height] => 800 ) ) [small] => Array ( [url] => https://www.picksea.com/68937-small_default/smart-tube-waterproof-backpack.jpg [width] => 98 [height] => 98 ) [medium] => Array ( [url] => https://www.picksea.com/68937-home_large/smart-tube-waterproof-backpack.jpg [width] => 280 [height] => 280 ) [large] => Array ( [url] => https://www.picksea.com/68937-large_default/smart-tube-waterproof-backpack.jpg [width] => 800 [height] => 800 ) [legend] => [cover] => 1 [id_image] => 68937 [position] => 1 [associatedVariants] => Array ( [0] => 170146 [1] => 170149 ) ) [1] => Array ( [bySize] => Array ( [small_default] => Array ( [url] => https://www.picksea.com/68938-small_default/smart-tube-waterproof-backpack.jpg [width] => 98 [height] => 98 ) [cart_default] => Array ( [url] => https://www.picksea.com/68938-cart_default/smart-tube-waterproof-backpack.jpg [width] => 125 [height] => 125 ) [home_default] => Array ( [url] => https://www.picksea.com/68938-home_default/smart-tube-waterproof-backpack.jpg [width] => 250 [height] => 250 ) [home_large] => Array ( [url] => https://www.picksea.com/68938-home_large/smart-tube-waterproof-backpack.jpg [width] => 280 [height] => 280 ) [medium_default] => Array ( [url] => https://www.picksea.com/68938-medium_default/smart-tube-waterproof-backpack.jpg [width] => 452 [height] => 452 ) [large_default] => Array ( [url] => https://www.picksea.com/68938-large_default/smart-tube-waterproof-backpack.jpg [width] => 800 [height] => 800 ) ) [small] => Array ( [url] => https://www.picksea.com/68938-small_default/smart-tube-waterproof-backpack.jpg [width] => 98 [height] => 98 ) [medium] => Array ( [url] => https://www.picksea.com/68938-home_large/smart-tube-waterproof-backpack.jpg [width] => 280 [height] => 280 ) [large] => Array ( [url] => https://www.picksea.com/68938-large_default/smart-tube-waterproof-backpack.jpg [width] => 800 [height] => 800 ) [legend] => [cover] => [id_image] => 68938 [position] => 2 [associatedVariants] => Array ( [0] => 170146 [1] => 170149 ) ) [2] => Array ( [bySize] => Array ( [small_default] => Array ( [url] => https://www.picksea.com/68939-small_default/smart-tube-waterproof-backpack.jpg [width] => 98 [height] => 98 ) [cart_default] => Array ( [url] => https://www.picksea.com/68939-cart_default/smart-tube-waterproof-backpack.jpg [width] => 125 [height] => 125 ) [home_default] => Array ( [url] => https://www.picksea.com/68939-home_default/smart-tube-waterproof-backpack.jpg [width] => 250 [height] => 250 ) [home_large] => Array ( [url] => https://www.picksea.com/68939-home_large/smart-tube-waterproof-backpack.jpg [width] => 280 [height] => 280 ) [medium_default] => Array ( [url] => https://www.picksea.com/68939-medium_default/smart-tube-waterproof-backpack.jpg [width] => 452 [height] => 452 ) [large_default] => Array ( [url] => https://www.picksea.com/68939-large_default/smart-tube-waterproof-backpack.jpg [width] => 800 [height] => 800 ) ) [small] => Array ( [url] => https://www.picksea.com/68939-small_default/smart-tube-waterproof-backpack.jpg [width] => 98 [height] => 98 ) [medium] => Array ( [url] => https://www.picksea.com/68939-home_large/smart-tube-waterproof-backpack.jpg [width] => 280 [height] => 280 ) [large] => Array ( [url] => https://www.picksea.com/68939-large_default/smart-tube-waterproof-backpack.jpg [width] => 800 [height] => 800 ) [legend] => [cover] => [id_image] => 68939 [position] => 5 [associatedVariants] => Array ( [0] => 170146 [1] => 170149 [2] => 170148 [3] => 170151 ) ) [3] => Array ( [bySize] => Array ( [small_default] => Array ( [url] => https://www.picksea.com/71457-small_default/smart-tube-waterproof-backpack.jpg [width] => 98 [height] => 98 ) [cart_default] => Array ( [url] => https://www.picksea.com/71457-cart_default/smart-tube-waterproof-backpack.jpg [width] => 125 [height] => 125 ) [home_default] => Array ( [url] => https://www.picksea.com/71457-home_default/smart-tube-waterproof-backpack.jpg [width] => 250 [height] => 250 ) [home_large] => Array ( [url] => https://www.picksea.com/71457-home_large/smart-tube-waterproof-backpack.jpg [width] => 280 [height] => 280 ) [medium_default] => Array ( [url] => https://www.picksea.com/71457-medium_default/smart-tube-waterproof-backpack.jpg [width] => 452 [height] => 452 ) [large_default] => Array ( [url] => https://www.picksea.com/71457-large_default/smart-tube-waterproof-backpack.jpg [width] => 800 [height] => 800 ) ) [small] => Array ( [url] => https://www.picksea.com/71457-small_default/smart-tube-waterproof-backpack.jpg [width] => 98 [height] => 98 ) [medium] => Array ( [url] => https://www.picksea.com/71457-home_large/smart-tube-waterproof-backpack.jpg [width] => 280 [height] => 280 ) [large] => Array ( [url] => https://www.picksea.com/71457-large_default/smart-tube-waterproof-backpack.jpg [width] => 800 [height] => 800 ) [legend] => [cover] => [id_image] => 71457 [position] => 6 [associatedVariants] => Array ( [0] => 170146 ) ) [4] => Array ( [bySize] => Array ( [small_default] => Array ( [url] => https://www.picksea.com/71458-small_default/smart-tube-waterproof-backpack.jpg [width] => 98 [height] => 98 ) [cart_default] => Array ( [url] => https://www.picksea.com/71458-cart_default/smart-tube-waterproof-backpack.jpg [width] => 125 [height] => 125 ) [home_default] => Array ( [url] => https://www.picksea.com/71458-home_default/smart-tube-waterproof-backpack.jpg [width] => 250 [height] => 250 ) [home_large] => Array ( [url] => https://www.picksea.com/71458-home_large/smart-tube-waterproof-backpack.jpg [width] => 280 [height] => 280 ) [medium_default] => Array ( [url] => https://www.picksea.com/71458-medium_default/smart-tube-waterproof-backpack.jpg [width] => 452 [height] => 452 ) [large_default] => Array ( [url] => https://www.picksea.com/71458-large_default/smart-tube-waterproof-backpack.jpg [width] => 800 [height] => 800 ) ) [small] => Array ( [url] => https://www.picksea.com/71458-small_default/smart-tube-waterproof-backpack.jpg [width] => 98 [height] => 98 ) [medium] => Array ( [url] => https://www.picksea.com/71458-home_large/smart-tube-waterproof-backpack.jpg [width] => 280 [height] => 280 ) [large] => Array ( [url] => https://www.picksea.com/71458-large_default/smart-tube-waterproof-backpack.jpg [width] => 800 [height] => 800 ) [legend] => [cover] => [id_image] => 71458 [position] => 7 [associatedVariants] => Array ( [0] => 170146 ) ) [5] => Array ( [bySize] => Array ( [small_default] => Array ( [url] => https://www.picksea.com/71459-small_default/smart-tube-waterproof-backpack.jpg [width] => 98 [height] => 98 ) [cart_default] => Array ( [url] => https://www.picksea.com/71459-cart_default/smart-tube-waterproof-backpack.jpg [width] => 125 [height] => 125 ) [home_default] => Array ( [url] => https://www.picksea.com/71459-home_default/smart-tube-waterproof-backpack.jpg [width] => 250 [height] => 250 ) [home_large] => Array ( [url] => https://www.picksea.com/71459-home_large/smart-tube-waterproof-backpack.jpg [width] => 280 [height] => 280 ) [medium_default] => Array ( [url] => https://www.picksea.com/71459-medium_default/smart-tube-waterproof-backpack.jpg [width] => 452 [height] => 452 ) [large_default] => Array ( [url] => https://www.picksea.com/71459-large_default/smart-tube-waterproof-backpack.jpg [width] => 800 [height] => 800 ) ) [small] => Array ( [url] => https://www.picksea.com/71459-small_default/smart-tube-waterproof-backpack.jpg [width] => 98 [height] => 98 ) [medium] => Array ( [url] => https://www.picksea.com/71459-home_large/smart-tube-waterproof-backpack.jpg [width] => 280 [height] => 280 ) [large] => Array ( [url] => https://www.picksea.com/71459-large_default/smart-tube-waterproof-backpack.jpg [width] => 800 [height] => 800 ) [legend] => [cover] => [id_image] => 71459 [position] => 8 [associatedVariants] => Array ( [0] => 170146 ) ) [6] => Array ( [bySize] => Array ( [small_default] => Array ( [url] => https://www.picksea.com/71460-small_default/smart-tube-waterproof-backpack.jpg [width] => 98 [height] => 98 ) [cart_default] => Array ( [url] => https://www.picksea.com/71460-cart_default/smart-tube-waterproof-backpack.jpg [width] => 125 [height] => 125 ) [home_default] => Array ( [url] => https://www.picksea.com/71460-home_default/smart-tube-waterproof-backpack.jpg [width] => 250 [height] => 250 ) [home_large] => Array ( [url] => https://www.picksea.com/71460-home_large/smart-tube-waterproof-backpack.jpg [width] => 280 [height] => 280 ) [medium_default] => Array ( [url] => https://www.picksea.com/71460-medium_default/smart-tube-waterproof-backpack.jpg [width] => 452 [height] => 452 ) [large_default] => Array ( [url] => https://www.picksea.com/71460-large_default/smart-tube-waterproof-backpack.jpg [width] => 800 [height] => 800 ) ) [small] => Array ( [url] => https://www.picksea.com/71460-small_default/smart-tube-waterproof-backpack.jpg [width] => 98 [height] => 98 ) [medium] => Array ( [url] => https://www.picksea.com/71460-home_large/smart-tube-waterproof-backpack.jpg [width] => 280 [height] => 280 ) [large] => Array ( [url] => https://www.picksea.com/71460-large_default/smart-tube-waterproof-backpack.jpg [width] => 800 [height] => 800 ) [legend] => [cover] => [id_image] => 71460 [position] => 9 [associatedVariants] => Array ( [0] => 170146 ) ) [7] => Array ( [bySize] => Array ( [small_default] => Array ( [url] => https://www.picksea.com/71461-small_default/smart-tube-waterproof-backpack.jpg [width] => 98 [height] => 98 ) [cart_default] => Array ( [url] => https://www.picksea.com/71461-cart_default/smart-tube-waterproof-backpack.jpg [width] => 125 [height] => 125 ) [home_default] => Array ( [url] => https://www.picksea.com/71461-home_default/smart-tube-waterproof-backpack.jpg [width] => 250 [height] => 250 ) [home_large] => Array ( [url] => https://www.picksea.com/71461-home_large/smart-tube-waterproof-backpack.jpg [width] => 280 [height] => 280 ) [medium_default] => Array ( [url] => https://www.picksea.com/71461-medium_default/smart-tube-waterproof-backpack.jpg [width] => 452 [height] => 452 ) [large_default] => Array ( [url] => https://www.picksea.com/71461-large_default/smart-tube-waterproof-backpack.jpg [width] => 800 [height] => 800 ) ) [small] => Array ( [url] => https://www.picksea.com/71461-small_default/smart-tube-waterproof-backpack.jpg [width] => 98 [height] => 98 ) [medium] => Array ( [url] => https://www.picksea.com/71461-home_large/smart-tube-waterproof-backpack.jpg [width] => 280 [height] => 280 ) [large] => Array ( [url] => https://www.picksea.com/71461-large_default/smart-tube-waterproof-backpack.jpg [width] => 800 [height] => 800 ) [legend] => [cover] => [id_image] => 71461 [position] => 10 [associatedVariants] => Array ( [0] => 170146 ) ) ) ) [cover] => Array ( [type] => variable [value] => Array ( [bySize] => Array ( [small_default] => Array ( [url] => https://www.picksea.com/68937-small_default/smart-tube-waterproof-backpack.jpg [width] => 98 [height] => 98 ) [cart_default] => Array ( [url] => https://www.picksea.com/68937-cart_default/smart-tube-waterproof-backpack.jpg [width] => 125 [height] => 125 ) [home_default] => Array ( [url] => https://www.picksea.com/68937-home_default/smart-tube-waterproof-backpack.jpg [width] => 250 [height] => 250 ) [home_large] => Array ( [url] => https://www.picksea.com/68937-home_large/smart-tube-waterproof-backpack.jpg [width] => 280 [height] => 280 ) [medium_default] => Array ( [url] => https://www.picksea.com/68937-medium_default/smart-tube-waterproof-backpack.jpg [width] => 452 [height] => 452 ) [large_default] => Array ( [url] => https://www.picksea.com/68937-large_default/smart-tube-waterproof-backpack.jpg [width] => 800 [height] => 800 ) ) [small] => Array ( [url] => https://www.picksea.com/68937-small_default/smart-tube-waterproof-backpack.jpg [width] => 98 [height] => 98 ) [medium] => Array ( [url] => https://www.picksea.com/68937-home_large/smart-tube-waterproof-backpack.jpg [width] => 280 [height] => 280 ) [large] => Array ( [url] => https://www.picksea.com/68937-large_default/smart-tube-waterproof-backpack.jpg [width] => 800 [height] => 800 ) [legend] => [cover] => 1 [id_image] => 68937 [position] => 1 [associatedVariants] => Array ( [0] => 170146 [1] => 170149 ) ) ) [has_discount] => Array ( [type] => variable [value] => 1 ) [discount_type] => Array ( [type] => variable [value] => percentage ) [discount_percentage] => Array ( [type] => variable [value] => -10% ) [discount_percentage_absolute] => Array ( [type] => variable [value] => 10% ) [discount_amount] => Array ( [type] => variable [value] => €5.75 ) [discount_amount_to_display] => Array ( [type] => variable [value] => -€5.75 ) [price_amount] => Array ( [type] => variable [value] => 51.75 ) [regular_price_amount] => Array ( [type] => variable [value] => 57.5 ) [regular_price] => Array ( [type] => variable [value] => €57.50 ) [discount_to_display] => Array ( [type] => variable [value] => €5.75 ) [unit_price_full] => Array ( [type] => variable [value] => ) [show_availability] => Array ( [type] => variable [value] => 1 ) [availability_date] => Array ( [type] => variable [value] => ) [availability_message] => Array ( [type] => variable [value] => In stock ) [availability] => Array ( [type] => variable [value] => available ) ) ) [arrayAccessIterator:PrestaShop\PrestaShop\Adapter\Presenter\AbstractLazyArray:private] => ArrayIterator Object ( [storage:ArrayIterator:private] => ArrayObject Object ( [storage:ArrayObject:private] => Array ( [id] => Array ( [type] => method [value] => getId ) [attributes] => Array ( [type] => method [value] => getAttributes ) [show_price] => Array ( [type] => method [value] => getShowPrice ) [weight_unit] => Array ( [type] => method [value] => getWeightUnit ) [url] => Array ( [type] => method [value] => getUrl ) [canonical_url] => Array ( [type] => method [value] => getCanonicalUrl ) [add_to_cart_url] => Array ( [type] => method [value] => getAddToCartUrl ) [condition] => Array ( [type] => method [value] => getCondition ) [delivery_information] => Array ( [type] => method [value] => getDeliveryInformation ) [embedded_attributes] => Array ( [type] => method [value] => getEmbeddedAttributes ) [file_size_formatted] => Array ( [type] => method [value] => getFileSizeFormatted ) [attachments] => Array ( [type] => method [value] => getAttachments ) [quantity_discounts] => Array ( [type] => method [value] => getQuantityDiscounts ) [reference_to_display] => Array ( [type] => method [value] => getReferenceToDisplay ) [grouped_features] => Array ( [type] => method [value] => getGroupedFeatures ) [seo_availability] => Array ( [type] => method [value] => getSeoAvailability ) [labels] => Array ( [type] => method [value] => getLabels ) [ecotax] => Array ( [type] => method [value] => getEcotax ) [flags] => Array ( [type] => method [value] => getFlags ) [main_variants] => Array ( [type] => method [value] => getMainVariants ) [specific_references] => Array ( [type] => method [value] => getSpecificReferences ) [id_shop_default] => Array ( [type] => variable [value] => 1 ) [id_manufacturer] => Array ( [type] => variable [value] => 1013 ) [id_supplier] => Array ( [type] => variable [value] => 10207 ) [reference] => Array ( [type] => variable [value] => ZU-WA2147 ) [supplier_reference] => Array ( [type] => variable [value] => ) [location] => Array ( [type] => variable [value] => ) [width] => Array ( [type] => variable [value] => 0.000000 ) [height] => Array ( [type] => variable [value] => 0.000000 ) [depth] => Array ( [type] => variable [value] => 0.000000 ) [weight] => Array ( [type] => variable [value] => 0.900000 ) [quantity_discount] => Array ( [type] => variable [value] => 0 ) [ean13] => Array ( [type] => variable [value] => 3705084475207 ) [isbn] => Array ( [type] => variable [value] => ) [upc] => Array ( [type] => variable [value] => ) [cache_is_pack] => Array ( [type] => variable [value] => 0 ) [cache_has_attachments] => Array ( [type] => variable [value] => 0 ) [is_virtual] => Array ( [type] => variable [value] => 0 ) [state] => Array ( [type] => variable [value] => 1 ) [additional_delivery_times] => Array ( [type] => variable [value] => 1 ) [delivery_in_stock] => Array ( [type] => variable [value] => ) [delivery_out_stock] => Array ( [type] => variable [value] => ) [id_category_default] => Array ( [type] => variable [value] => 56 ) [id_tax_rules_group] => Array ( [type] => variable [value] => 36 ) [on_sale] => Array ( [type] => variable [value] => 0 ) [online_only] => Array ( [type] => variable [value] => 0 ) [minimal_quantity] => Array ( [type] => variable [value] => 1 ) [low_stock_threshold] => Array ( [type] => variable [value] => ) [low_stock_alert] => Array ( [type] => variable [value] => 0 ) [price] => Array ( [type] => variable [value] => €51.75 ) [wholesale_price] => Array ( [type] => variable [value] => 29.950000 ) [unity] => Array ( [type] => variable [value] => ) [unit_price_ratio] => Array ( [type] => variable [value] => 0.000000 ) [additional_shipping_cost] => Array ( [type] => variable [value] => 0.00 ) [customizable] => Array ( [type] => variable [value] => 0 ) [text_fields] => Array ( [type] => variable [value] => 0 ) [uploadable_files] => Array ( [type] => variable [value] => 0 ) [redirect_type] => Array ( [type] => variable [value] => 301-category ) [id_type_redirected] => Array ( [type] => variable [value] => 56 ) [available_for_order] => Array ( [type] => variable [value] => 1 ) [available_date] => Array ( [type] => variable [value] => ) [show_condition] => Array ( [type] => variable [value] => 0 ) [indexed] => Array ( [type] => variable [value] => 0 ) [visibility] => Array ( [type] => variable [value] => both ) [cache_default_attribute] => Array ( [type] => variable [value] => 170146 ) [advanced_stock_management] => Array ( [type] => variable [value] => 0 ) [date_add] => Array ( [type] => variable [value] => 2020-04-06 17:37:40 ) [date_upd] => Array ( [type] => variable [value] => 2023-12-01 17:38:43 ) [pack_stock_type] => Array ( [type] => variable [value] => 3 ) [meta_description] => Array ( [type] => variable [value] => This waterproof backpack from Zulupack, in 20L or 40L, is an ideal bag for urban life, and for sports activities. ) [meta_keywords] => Array ( [type] => variable [value] => ) [meta_title] => Array ( [type] => variable [value] => SMART TUBE waterproof backpack | Picksea ) [link_rewrite] => Array ( [type] => variable [value] => smart-tube-waterproof-backpack ) [name] => Array ( [type] => variable [value] => SMART TUBE waterproof backpack ) [description] => Array ( [type] => variable [value] =>

IP 67

Polyester fabric with TPU laminate coating

Adjustable and retractable shoulder straps

Front elastic lacing for additional equipment

3-fold roll-up closure.

2 side handles

1 internal zipped pocket

1 chest strap for comfort

| | | |
| --- | --- | --- |
| Capacity | 20L | 40L |
| Height (cm) | 52cm | 62cm |
| Weight | 610g | 750g |

) [description_short] => Array ( [type] => variable [value] =>

The SMART TUBE waterproof backpack from Zulupack

This waterproof backpack from Zulupack, in 20L or 40L, is an ideal bag for urban life, and for sports activities. SThe shoulder straps can be folded away to convert it into a convenient tube bag for attaching to a paddle, kayak or the back of a bike or motorcycle. Its waterproof 3-ply roll closure and internal zipped pocket offer all the security and practicality of Zulupack bags. Available in two versions to suit your current mood, you can choose the two-tone grey/camel version for its trendy, urban feel, or the black PVC version for a more sober, outdoor look.

Zulupack, waterproof bags designed in France to be always dry

Quality waterproof bags, Zulupack is a versatile brand, adaptable to any situation. The Zulupack range has been created so that your belongings are always dry, inside your bag, in any conditions. A recognized brand and quality design make Zulupack one of the leaders in the world of motorcycle bag watertight.

Detailed features of the SMART TUBE waterproof backpack

) [available_now] => Array ( [type] => variable [value] => ) [available_later] => Array ( [type] => variable [value] => ) [video] => Array ( [type] => variable [value] => ) [personnalisation] => Array ( [type] => variable [value] => 0 ) [markdown] => Array ( [type] => variable [value] => ) [catdecathon] => Array ( [type] => variable [value] => ) [id_product] => Array ( [type] => variable [value] => 31765 ) [out_of_stock] => Array ( [type] => variable [value] => 0 ) [new] => Array ( [type] => variable [value] => 0 ) [id_product_attribute] => Array ( [type] => variable [value] => 170146 ) [quantity_wanted] => Array ( [type] => variable [value] => 1 ) [extraContent] => Array ( [type] => variable [value] => Array ( ) ) [allow_oosp] => Array ( [type] => variable [value] => 0 ) [category] => Array ( [type] => variable [value] => waterproof-backpacks ) [category_name] => Array ( [type] => variable [value] => Waterproof Backpacks ) [link] => Array ( [type] => variable [value] => https://www.picksea.com/en/smart-tube-waterproof-backpack-zulupack-31765.html ) [attribute_price] => Array ( [type] => variable [value] => 7.5 ) [price_tax_exc] => Array ( [type] => variable [value] => 51.75 ) [price_without_reduction] => Array ( [type] => variable [value] => 57.5 ) [price_without_reduction_without_tax] => Array ( [type] => variable [value] => 57.5 ) [reduction] => Array ( [type] => variable [value] => 5.75 ) [reduction_without_tax] => Array ( [type] => variable [value] => 5.75 ) [specific_prices] => Array ( [type] => variable [value] => Array ( [id_specific_price] => 641241098 [id_specific_price_rule] => 0 [id_cart] => 0 [id_product] => 31765 [id_shop] => 1 [id_shop_group] => 0 [id_currency] => 0 [id_country] => 0 [id_group] => 0 [id_customer] => 0 [id_product_attribute] => 0 [price] => -1.000000 [from_quantity] => 1 [reduction] => 0.100000 [reduction_tax] => 1 [reduction_type] => percentage [from] => 0000-00-00 00:00:00 [to] => 0000-00-00 00:00:00 [score] => 48 ) ) [quantity] => Array ( [type] => variable [value] => 9 ) [quantity_all_versions] => Array ( [type] => variable [value] => 9 ) [id_image] => Array ( [type] => variable [value] => en-default ) [features] => Array ( [type] => variable [value] => Array ( [0] => Array ( [name] => Gender [value] => Unisex [id_feature] => 4 [position] => 1 ) [1] => Array ( [name] => Capacity [value] => 10 to 35 litres [id_feature] => 14 [position] => 4 ) [2] => Array ( [name] => Waterproof [value] => Etanche à l'immersion brève [id_feature] => 8 [position] => 5 ) [3] => Array ( [name] => Warranty [value] => 1 [id_feature] => 15 [position] => 12 ) [4] => Array ( [name] => Navigation program [value] => Paddle [id_feature] => 6 [position] => 13 ) [5] => Array ( [name] => Type [value] => Bags [id_feature] => 256 [position] => 20 ) [6] => Array ( [name] => Usage [value] => Regular Use [id_feature] => 64 [position] => 29 ) ) ) [virtual] => Array ( [type] => variable [value] => 0 ) [pack] => Array ( [type] => variable [value] => 0 ) [packItems] => Array ( [type] => variable [value] => Array ( ) ) [nopackprice] => Array ( [type] => variable [value] => 0 ) [customization_required] => Array ( [type] => variable [value] => ) [rate] => Array ( [type] => variable [value] => 0 ) [tax_name] => Array ( [type] => variable [value] => ) [ecotax_rate] => Array ( [type] => variable [value] => 0 ) [unit_price] => Array ( [type] => variable [value] => ) [customizations] => Array ( [type] => variable [value] => Array ( [fields] => Array ( ) ) ) [id_customization] => Array ( [type] => variable [value] => 0 ) [is_customizable] => Array ( [type] => variable [value] => ) [show_quantities] => Array ( [type] => variable [value] => 1 ) [quantity_label] => Array ( [type] => variable [value] => Items ) [customer_group_discount] => Array ( [type] => variable [value] => 0 ) [title] => Array ( [type] => variable [value] => SMART TUBE waterproof backpack ) [images] => Array ( [type] => variable [value] => Array ( [0] => Array ( [bySize] => Array ( [small_default] => Array ( [url] => https://www.picksea.com/68937-small_default/smart-tube-waterproof-backpack.jpg [width] => 98 [height] => 98 ) [cart_default] => Array ( [url] => https://www.picksea.com/68937-cart_default/smart-tube-waterproof-backpack.jpg [width] => 125 [height] => 125 ) [home_default] => Array ( [url] => https://www.picksea.com/68937-home_default/smart-tube-waterproof-backpack.jpg [width] => 250 [height] => 250 ) [home_large] => Array ( [url] => https://www.picksea.com/68937-home_large/smart-tube-waterproof-backpack.jpg [width] => 280 [height] => 280 ) [medium_default] => Array ( [url] => https://www.picksea.com/68937-medium_default/smart-tube-waterproof-backpack.jpg [width] => 452 [height] => 452 ) [large_default] => Array ( [url] => https://www.picksea.com/68937-large_default/smart-tube-waterproof-backpack.jpg [width] => 800 [height] => 800 ) ) [small] => Array ( [url] => https://www.picksea.com/68937-small_default/smart-tube-waterproof-backpack.jpg [width] => 98 [height] => 98 ) [medium] => Array ( [url] => https://www.picksea.com/68937-home_large/smart-tube-waterproof-backpack.jpg [width] => 280 [height] => 280 ) [large] => Array ( [url] => https://www.picksea.com/68937-large_default/smart-tube-waterproof-backpack.jpg [width] => 800 [height] => 800 ) [legend] => [cover] => 1 [id_image] => 68937 [position] => 1 [associatedVariants] => Array ( [0] => 170146 [1] => 170149 ) ) [1] => Array ( [bySize] => Array ( [small_default] => Array ( [url] => https://www.picksea.com/68938-small_default/smart-tube-waterproof-backpack.jpg [width] => 98 [height] => 98 ) [cart_default] => Array ( [url] => https://www.picksea.com/68938-cart_default/smart-tube-waterproof-backpack.jpg [width] => 125 [height] => 125 ) [home_default] => Array ( [url] => https://www.picksea.com/68938-home_default/smart-tube-waterproof-backpack.jpg [width] => 250 [height] => 250 ) [home_large] => Array ( [url] => https://www.picksea.com/68938-home_large/smart-tube-waterproof-backpack.jpg [width] => 280 [height] => 280 ) [medium_default] => Array ( [url] => https://www.picksea.com/68938-medium_default/smart-tube-waterproof-backpack.jpg [width] => 452 [height] => 452 ) [large_default] => Array ( [url] => https://www.picksea.com/68938-large_default/smart-tube-waterproof-backpack.jpg [width] => 800 [height] => 800 ) ) [small] => Array ( [url] => https://www.picksea.com/68938-small_default/smart-tube-waterproof-backpack.jpg [width] => 98 [height] => 98 ) [medium] => Array ( [url] => https://www.picksea.com/68938-home_large/smart-tube-waterproof-backpack.jpg [width] => 280 [height] => 280 ) [large] => Array ( [url] => https://www.picksea.com/68938-large_default/smart-tube-waterproof-backpack.jpg [width] => 800 [height] => 800 ) [legend] => [cover] => [id_image] => 68938 [position] => 2 [associatedVariants] => Array ( [0] => 170146 [1] => 170149 ) ) [2] => Array ( [bySize] => Array ( [small_default] => Array ( [url] => https://www.picksea.com/68939-small_default/smart-tube-waterproof-backpack.jpg [width] => 98 [height] => 98 ) [cart_default] => Array ( [url] => https://www.picksea.com/68939-cart_default/smart-tube-waterproof-backpack.jpg [width] => 125 [height] => 125 ) [home_default] => Array ( [url] => https://www.picksea.com/68939-home_default/smart-tube-waterproof-backpack.jpg [width] => 250 [height] => 250 ) [home_large] => Array ( [url] => https://www.picksea.com/68939-home_large/smart-tube-waterproof-backpack.jpg [width] => 280 [height] => 280 ) [medium_default] => Array ( [url] => https://www.picksea.com/68939-medium_default/smart-tube-waterproof-backpack.jpg [width] => 452 [height] => 452 ) [large_default] => Array ( [url] => https://www.picksea.com/68939-large_default/smart-tube-waterproof-backpack.jpg [width] => 800 [height] => 800 ) ) [small] => Array ( [url] => https://www.picksea.com/68939-small_default/smart-tube-waterproof-backpack.jpg [width] => 98 [height] => 98 ) [medium] => Array ( [url] => https://www.picksea.com/68939-home_large/smart-tube-waterproof-backpack.jpg [width] => 280 [height] => 280 ) [large] => Array ( [url] => https://www.picksea.com/68939-large_default/smart-tube-waterproof-backpack.jpg [width] => 800 [height] => 800 ) [legend] => [cover] => [id_image] => 68939 [position] => 5 [associatedVariants] => Array ( [0] => 170146 [1] => 170149 [2] => 170148 [3] => 170151 ) ) [3] => Array ( [bySize] => Array ( [small_default] => Array ( [url] => https://www.picksea.com/71457-small_default/smart-tube-waterproof-backpack.jpg [width] => 98 [height] => 98 ) [cart_default] => Array ( [url] => https://www.picksea.com/71457-cart_default/smart-tube-waterproof-backpack.jpg [width] => 125 [height] => 125 ) [home_default] => Array ( [url] => https://www.picksea.com/71457-home_default/smart-tube-waterproof-backpack.jpg [width] => 250 [height] => 250 ) [home_large] => Array ( [url] => https://www.picksea.com/71457-home_large/smart-tube-waterproof-backpack.jpg [width] => 280 [height] => 280 ) [medium_default] => Array ( [url] => https://www.picksea.com/71457-medium_default/smart-tube-waterproof-backpack.jpg [width] => 452 [height] => 452 ) [large_default] => Array ( [url] => https://www.picksea.com/71457-large_default/smart-tube-waterproof-backpack.jpg [width] => 800 [height] => 800 ) ) [small] => Array ( [url] => https://www.picksea.com/71457-small_default/smart-tube-waterproof-backpack.jpg [width] => 98 [height] => 98 ) [medium] => Array ( [url] => https://www.picksea.com/71457-home_large/smart-tube-waterproof-backpack.jpg [width] => 280 [height] => 280 ) [large] => Array ( [url] => https://www.picksea.com/71457-large_default/smart-tube-waterproof-backpack.jpg [width] => 800 [height] => 800 ) [legend] => [cover] => [id_image] => 71457 [position] => 6 [associatedVariants] => Array ( [0] => 170146 ) ) [4] => Array ( [bySize] => Array ( [small_default] => Array ( [url] => https://www.picksea.com/71458-small_default/smart-tube-waterproof-backpack.jpg [width] => 98 [height] => 98 ) [cart_default] => Array ( [url] => https://www.picksea.com/71458-cart_default/smart-tube-waterproof-backpack.jpg [width] => 125 [height] => 125 ) [home_default] => Array ( [url] => https://www.picksea.com/71458-home_default/smart-tube-waterproof-backpack.jpg [width] => 250 [height] => 250 ) [home_large] => Array ( [url] => https://www.picksea.com/71458-home_large/smart-tube-waterproof-backpack.jpg [width] => 280 [height] => 280 ) [medium_default] => Array ( [url] => https://www.picksea.com/71458-medium_default/smart-tube-waterproof-backpack.jpg [width] => 452 [height] => 452 ) [large_default] => Array ( [url] => https://www.picksea.com/71458-large_default/smart-tube-waterproof-backpack.jpg [width] => 800 [height] => 800 ) ) [small] => Array ( [url] => https://www.picksea.com/71458-small_default/smart-tube-waterproof-backpack.jpg [width] => 98 [height] => 98 ) [medium] => Array ( [url] => https://www.picksea.com/71458-home_large/smart-tube-waterproof-backpack.jpg [width] => 280 [height] => 280 ) [large] => Array ( [url] => https://www.picksea.com/71458-large_default/smart-tube-waterproof-backpack.jpg [width] => 800 [height] => 800 ) [legend] => [cover] => [id_image] => 71458 [position] => 7 [associatedVariants] => Array ( [0] => 170146 ) ) [5] => Array ( [bySize] => Array ( [small_default] => Array ( [url] => https://www.picksea.com/71459-small_default/smart-tube-waterproof-backpack.jpg [width] => 98 [height] => 98 ) [cart_default] => Array ( [url] => https://www.picksea.com/71459-cart_default/smart-tube-waterproof-backpack.jpg [width] => 125 [height] => 125 ) [home_default] => Array ( [url] => https://www.picksea.com/71459-home_default/smart-tube-waterproof-backpack.jpg [width] => 250 [height] => 250 ) [home_large] => Array ( [url] => https://www.picksea.com/71459-home_large/smart-tube-waterproof-backpack.jpg [width] => 280 [height] => 280 ) [medium_default] => Array ( [url] => https://www.picksea.com/71459-medium_default/smart-tube-waterproof-backpack.jpg [width] => 452 [height] => 452 ) [large_default] => Array ( [url] => https://www.picksea.com/71459-large_default/smart-tube-waterproof-backpack.jpg [width] => 800 [height] => 800 ) ) [small] => Array ( [url] => https://www.picksea.com/71459-small_default/smart-tube-waterproof-backpack.jpg [width] => 98 [height] => 98 ) [medium] => Array ( [url] => https://www.picksea.com/71459-home_large/smart-tube-waterproof-backpack.jpg [width] => 280 [height] => 280 ) [large] => Array ( [url] => https://www.picksea.com/71459-large_default/smart-tube-waterproof-backpack.jpg [width] => 800 [height] => 800 ) [legend] => [cover] => [id_image] => 71459 [position] => 8 [associatedVariants] => Array ( [0] => 170146 ) ) [6] => Array ( [bySize] => Array ( [small_default] => Array ( [url] => https://www.picksea.com/71460-small_default/smart-tube-waterproof-backpack.jpg [width] => 98 [height] => 98 ) [cart_default] => Array ( [url] => https://www.picksea.com/71460-cart_default/smart-tube-waterproof-backpack.jpg [width] => 125 [height] => 125 ) [home_default] => Array ( [url] => https://www.picksea.com/71460-home_default/smart-tube-waterproof-backpack.jpg [width] => 250 [height] => 250 ) [home_large] => Array ( [url] => https://www.picksea.com/71460-home_large/smart-tube-waterproof-backpack.jpg [width] => 280 [height] => 280 ) [medium_default] => Array ( [url] => https://www.picksea.com/71460-medium_default/smart-tube-waterproof-backpack.jpg [width] => 452 [height] => 452 ) [large_default] => Array ( [url] => https://www.picksea.com/71460-large_default/smart-tube-waterproof-backpack.jpg [width] => 800 [height] => 800 ) ) [small] => Array ( [url] => https://www.picksea.com/71460-small_default/smart-tube-waterproof-backpack.jpg [width] => 98 [height] => 98 ) [medium] => Array ( [url] => https://www.picksea.com/71460-home_large/smart-tube-waterproof-backpack.jpg [width] => 280 [height] => 280 ) [large] => Array ( [url] => https://www.picksea.com/71460-large_default/smart-tube-waterproof-backpack.jpg [width] => 800 [height] => 800 ) [legend] => [cover] => [id_image] => 71460 [position] => 9 [associatedVariants] => Array ( [0] => 170146 ) ) [7] => Array ( [bySize] => Array ( [small_default] => Array ( [url] => https://www.picksea.com/71461-small_default/smart-tube-waterproof-backpack.jpg [width] => 98 [height] => 98 ) [cart_default] => Array ( [url] => https://www.picksea.com/71461-cart_default/smart-tube-waterproof-backpack.jpg [width] => 125 [height] => 125 ) [home_default] => Array ( [url] => https://www.picksea.com/71461-home_default/smart-tube-waterproof-backpack.jpg [width] => 250 [height] => 250 ) [home_large] => Array ( [url] => https://www.picksea.com/71461-home_large/smart-tube-waterproof-backpack.jpg [width] => 280 [height] => 280 ) [medium_default] => Array ( [url] => https://www.picksea.com/71461-medium_default/smart-tube-waterproof-backpack.jpg [width] => 452 [height] => 452 ) [large_default] => Array ( [url] => https://www.picksea.com/71461-large_default/smart-tube-waterproof-backpack.jpg [width] => 800 [height] => 800 ) ) [small] => Array ( [url] => https://www.picksea.com/71461-small_default/smart-tube-waterproof-backpack.jpg [width] => 98 [height] => 98 ) [medium] => Array ( [url] => https://www.picksea.com/71461-home_large/smart-tube-waterproof-backpack.jpg [width] => 280 [height] => 280 ) [large] => Array ( [url] => https://www.picksea.com/71461-large_default/smart-tube-waterproof-backpack.jpg [width] => 800 [height] => 800 ) [legend] => [cover] => [id_image] => 71461 [position] => 10 [associatedVariants] => Array ( [0] => 170146 ) ) ) ) [cover] => Array ( [type] => variable [value] => Array ( [bySize] => Array ( [small_default] => Array ( [url] => https://www.picksea.com/68937-small_default/smart-tube-waterproof-backpack.jpg [width] => 98 [height] => 98 ) [cart_default] => Array ( [url] => https://www.picksea.com/68937-cart_default/smart-tube-waterproof-backpack.jpg [width] => 125 [height] => 125 ) [home_default] => Array ( [url] => https://www.picksea.com/68937-home_default/smart-tube-waterproof-backpack.jpg [width] => 250 [height] => 250 ) [home_large] => Array ( [url] => https://www.picksea.com/68937-home_large/smart-tube-waterproof-backpack.jpg [width] => 280 [height] => 280 ) [medium_default] => Array ( [url] => https://www.picksea.com/68937-medium_default/smart-tube-waterproof-backpack.jpg [width] => 452 [height] => 452 ) [large_default] => Array ( [url] => https://www.picksea.com/68937-large_default/smart-tube-waterproof-backpack.jpg [width] => 800 [height] => 800 ) ) [small] => Array ( [url] => https://www.picksea.com/68937-small_default/smart-tube-waterproof-backpack.jpg [width] => 98 [height] => 98 ) [medium] => Array ( [url] => https://www.picksea.com/68937-home_large/smart-tube-waterproof-backpack.jpg [width] => 280 [height] => 280 ) [large] => Array ( [url] => https://www.picksea.com/68937-large_default/smart-tube-waterproof-backpack.jpg [width] => 800 [height] => 800 ) [legend] => [cover] => 1 [id_image] => 68937 [position] => 1 [associatedVariants] => Array ( [0] => 170146 [1] => 170149 ) ) ) [has_discount] => Array ( [type] => variable [value] => 1 ) [discount_type] => Array ( [type] => variable [value] => percentage ) [discount_percentage] => Array ( [type] => variable [value] => -10% ) [discount_percentage_absolute] => Array ( [type] => variable [value] => 10% ) [discount_amount] => Array ( [type] => variable [value] => €5.75 ) [discount_amount_to_display] => Array ( [type] => variable [value] => -€5.75 ) [price_amount] => Array ( [type] => variable [value] => 51.75 ) [regular_price_amount] => Array ( [type] => variable [value] => 57.5 ) [regular_price] => Array ( [type] => variable [value] => €57.50 ) [discount_to_display] => Array ( [type] => variable [value] => €5.75 ) [unit_price_full] => Array ( [type] => variable [value] => ) [show_availability] => Array ( [type] => variable [value] => 1 ) [availability_date] => Array ( [type] => variable [value] => ) [availability_message] => Array ( [type] => variable [value] => In stock ) [availability] => Array ( [type] => variable [value] => available ) ) ) ) [methodCacheResults:PrestaShop\PrestaShop\Adapter\Presenter\AbstractLazyArray:private] => Array ( [attributes] => Array ( [2] => Array ( [id_attribute] => 52 [id_attribute_group] => 2 [name] => Grey [group] => Color [reference] => ZU-WA21475-2C [ean13] => 3705084475207 [isbn] => [upc] => ) [20069] => Array ( [id_attribute] => 22428 [id_attribute_group] => 20069 [name] => 20L [group] => Volume [reference] => ZU-WA21475-2C [ean13] => 3705084475207 [isbn] => [upc] => ) ) [url] => https://www.picksea.com/en/smart-tube-waterproof-backpack-zulupack-31765.html [weight_unit] => kg [reference_to_display] => ZU-WA21475-2C [flags] => Array ( [discount] => Array ( [type] => discount [label] => -10% ) ) [embedded_attributes] => Array ( [id_shop_default] => 1 [id_manufacturer] => 1013 [id_supplier] => 10207 [reference] => ZU-WA2147 [is_virtual] => 0 [delivery_in_stock] => [delivery_out_stock] => [id_category_default] => 56 [on_sale] => 0 [online_only] => 0 [ecotax] => 0 [minimal_quantity] => 1 [low_stock_threshold] => [low_stock_alert] => 0 [price] => €51.75 [unity] => [unit_price_ratio] => 0.000000 [additional_shipping_cost] => 0.00 [customizable] => 0 [text_fields] => 0 [uploadable_files] => 0 [redirect_type] => 301-category [id_type_redirected] => 56 [available_for_order] => 1 [available_date] => [show_condition] => 0 [condition] => new [show_price] => 1 [indexed] => 0 [visibility] => both [cache_default_attribute] => 170146 [advanced_stock_management] => 0 [date_add] => 2020-04-06 17:37:40 [date_upd] => 2023-12-01 17:38:43 [pack_stock_type] => 3 [meta_description] => This waterproof backpack from Zulupack, in 20L or 40L, is an ideal bag for urban life, and for sports activities. [meta_keywords] => [meta_title] => SMART TUBE waterproof backpack | Picksea [link_rewrite] => smart-tube-waterproof-backpack [name] => SMART TUBE waterproof backpack [description] =>

IP 67

Polyester fabric with TPU laminate coating

Adjustable and retractable shoulder straps

Front elastic lacing for additional equipment

3-fold roll-up closure.

2 side handles

1 internal zipped pocket

1 chest strap for comfort

| | | |
| --- | --- | --- |
| Capacity | 20L | 40L |
| Height (cm) | 52cm | 62cm |
| Weight | 610g | 750g |

[description_short] =>

The SMART TUBE waterproof backpack from Zulupack

This waterproof backpack from Zulupack, in 20L or 40L, is an ideal bag for urban life, and for sports activities. SThe shoulder straps can be folded away to convert it into a convenient tube bag for attaching to a paddle, kayak or the back of a bike or motorcycle. Its waterproof 3-ply roll closure and internal zipped pocket offer all the security and practicality of Zulupack bags. Available in two versions to suit your current mood, you can choose the two-tone grey/camel version for its trendy, urban feel, or the black PVC version for a more sober, outdoor look.

Zulupack, waterproof bags designed in France to be always dry

Quality waterproof bags, Zulupack is a versatile brand, adaptable to any situation. The Zulupack range has been created so that your belongings are always dry, inside your bag, in any conditions. A recognized brand and quality design make Zulupack one of the leaders in the world of motorcycle bag watertight.

Detailed features of the SMART TUBE waterproof backpack

[available_now] => [available_later] => [id] => 31765 [id_product] => 31765 [out_of_stock] => 0 [new] => 0 [id_product_attribute] => 170146 [quantity_wanted] => 1 [extraContent] => Array ( ) [allow_oosp] => 0 [category] => waterproof-backpacks [category_name] => Waterproof Backpacks [link] => https://www.picksea.com/en/smart-tube-waterproof-backpack-zulupack-31765.html [attribute_price] => 7.5 [price_tax_exc] => 51.75 [price_without_reduction] => 57.5 [reduction] => 5.75 [specific_prices] => Array ( [id_specific_price] => 641241098 [id_specific_price_rule] => 0 [id_cart] => 0 [id_product] => 31765 [id_shop] => 1 [id_shop_group] => 0 [id_currency] => 0 [id_country] => 0 [id_group] => 0 [id_customer] => 0 [id_product_attribute] => 0 [price] => -1.000000 [from_quantity] => 1 [reduction] => 0.100000 [reduction_tax] => 1 [reduction_type] => percentage [from] => 0000-00-00 00:00:00 [to] => 0000-00-00 00:00:00 [score] => 48 ) [quantity] => 9 [quantity_all_versions] => 9 [id_image] => en-default [features] => Array ( [0] => Array ( [name] => Gender [value] => Unisex [id_feature] => 4 [position] => 1 ) [1] => Array ( [name] => Capacity [value] => 10 to 35 litres [id_feature] => 14 [position] => 4 ) [2] => Array ( [name] => Waterproof [value] => Etanche à l'immersion brève [id_feature] => 8 [position] => 5 ) [3] => Array ( [name] => Warranty [value] => 1 [id_feature] => 15 [position] => 12 ) [4] => Array ( [name] => Navigation program [value] => Paddle [id_feature] => 6 [position] => 13 ) [5] => Array ( [name] => Type [value] => Bags [id_feature] => 256 [position] => 20 ) [6] => Array ( [name] => Usage [value] => Regular Use [id_feature] => 64 [position] => 29 ) ) [attachments] => Array ( ) [virtual] => 0 [pack] => 0 [packItems] => Array ( ) [nopackprice] => 0 [customization_required] => [attributes] => Array ( [2] => Array ( [id_attribute] => 52 [id_attribute_group] => 2 [name] => Grey [group] => Color [reference] => ZU-WA21475-2C [ean13] => 3705084475207 [isbn] => [upc] => ) [20069] => Array ( [id_attribute] => 22428 [id_attribute_group] => 20069 [name] => 20L [group] => Volume [reference] => ZU-WA21475-2C [ean13] => 3705084475207 [isbn] => [upc] => ) ) [rate] => 0 [tax_name] => [ecotax_rate] => 0 [unit_price] => [customizations] => Array ( [fields] => Array ( ) ) [id_customization] => 0 [is_customizable] => [show_quantities] => 1 [quantity_label] => Items [quantity_discounts] => Array ( ) [customer_group_discount] => 0 [images] => Array ( [0] => Array ( [bySize] => Array ( [small_default] => Array ( [url] => https://www.picksea.com/68937-small_default/smart-tube-waterproof-backpack.jpg [width] => 98 [height] => 98 ) [cart_default] => Array ( [url] => https://www.picksea.com/68937-cart_default/smart-tube-waterproof-backpack.jpg [width] => 125 [height] => 125 ) [home_default] => Array ( [url] => https://www.picksea.com/68937-home_default/smart-tube-waterproof-backpack.jpg [width] => 250 [height] => 250 ) [home_large] => Array ( [url] => https://www.picksea.com/68937-home_large/smart-tube-waterproof-backpack.jpg [width] => 280 [height] => 280 ) [medium_default] => Array ( [url] => https://www.picksea.com/68937-medium_default/smart-tube-waterproof-backpack.jpg [width] => 452 [height] => 452 ) [large_default] => Array ( [url] => https://www.picksea.com/68937-large_default/smart-tube-waterproof-backpack.jpg [width] => 800 [height] => 800 ) ) [small] => Array ( [url] => https://www.picksea.com/68937-small_default/smart-tube-waterproof-backpack.jpg [width] => 98 [height] => 98 ) [medium] => Array ( [url] => https://www.picksea.com/68937-home_large/smart-tube-waterproof-backpack.jpg [width] => 280 [height] => 280 ) [large] => Array ( [url] => https://www.picksea.com/68937-large_default/smart-tube-waterproof-backpack.jpg [width] => 800 [height] => 800 ) [legend] => [cover] => 1 [id_image] => 68937 [position] => 1 [associatedVariants] => Array ( [0] => 170146 [1] => 170149 ) ) [1] => Array ( [bySize] => Array ( [small_default] => Array ( [url] => https://www.picksea.com/68938-small_default/smart-tube-waterproof-backpack.jpg [width] => 98 [height] => 98 ) [cart_default] => Array ( [url] => https://www.picksea.com/68938-cart_default/smart-tube-waterproof-backpack.jpg [width] => 125 [height] => 125 ) [home_default] => Array ( [url] => https://www.picksea.com/68938-home_default/smart-tube-waterproof-backpack.jpg [width] => 250 [height] => 250 ) [home_large] => Array ( [url] => https://www.picksea.com/68938-home_large/smart-tube-waterproof-backpack.jpg [width] => 280 [height] => 280 ) [medium_default] => Array ( [url] => https://www.picksea.com/68938-medium_default/smart-tube-waterproof-backpack.jpg [width] => 452 [height] => 452 ) [large_default] => Array ( [url] => https://www.picksea.com/68938-large_default/smart-tube-waterproof-backpack.jpg [width] => 800 [height] => 800 ) ) [small] => Array ( [url] => https://www.picksea.com/68938-small_default/smart-tube-waterproof-backpack.jpg [width] => 98 [height] => 98 ) [medium] => Array ( [url] => https://www.picksea.com/68938-home_large/smart-tube-waterproof-backpack.jpg [width] => 280 [height] => 280 ) [large] => Array ( [url] => https://www.picksea.com/68938-large_default/smart-tube-waterproof-backpack.jpg [width] => 800 [height] => 800 ) [legend] => [cover] => [id_image] => 68938 [position] => 2 [associatedVariants] => Array ( [0] => 170146 [1] => 170149 ) ) [2] => Array ( [bySize] => Array ( [small_default] => Array ( [url] => https://www.picksea.com/68939-small_default/smart-tube-waterproof-backpack.jpg [width] => 98 [height] => 98 ) [cart_default] => Array ( [url] => https://www.picksea.com/68939-cart_default/smart-tube-waterproof-backpack.jpg [width] => 125 [height] => 125 ) [home_default] => Array ( [url] => https://www.picksea.com/68939-home_default/smart-tube-waterproof-backpack.jpg [width] => 250 [height] => 250 ) [home_large] => Array ( [url] => https://www.picksea.com/68939-home_large/smart-tube-waterproof-backpack.jpg [width] => 280 [height] => 280 ) [medium_default] => Array ( [url] => https://www.picksea.com/68939-medium_default/smart-tube-waterproof-backpack.jpg [width] => 452 [height] => 452 ) [large_default] => Array ( [url] => https://www.picksea.com/68939-large_default/smart-tube-waterproof-backpack.jpg [width] => 800 [height] => 800 ) ) [small] => Array ( [url] => https://www.picksea.com/68939-small_default/smart-tube-waterproof-backpack.jpg [width] => 98 [height] => 98 ) [medium] => Array ( [url] => https://www.picksea.com/68939-home_large/smart-tube-waterproof-backpack.jpg [width] => 280 [height] => 280 ) [large] => Array ( [url] => https://www.picksea.com/68939-large_default/smart-tube-waterproof-backpack.jpg [width] => 800 [height] => 800 ) [legend] => [cover] => [id_image] => 68939 [position] => 5 [associatedVariants] => Array ( [0] => 170146 [1] => 170149 [2] => 170148 [3] => 170151 ) ) [3] => Array ( [bySize] => Array ( [small_default] => Array ( [url] => https://www.picksea.com/71457-small_default/smart-tube-waterproof-backpack.jpg [width] => 98 [height] => 98 ) [cart_default] => Array ( [url] => https://www.picksea.com/71457-cart_default/smart-tube-waterproof-backpack.jpg [width] => 125 [height] => 125 ) [home_default] => Array ( [url] => https://www.picksea.com/71457-home_default/smart-tube-waterproof-backpack.jpg [width] => 250 [height] => 250 ) [home_large] => Array ( [url] => https://www.picksea.com/71457-home_large/smart-tube-waterproof-backpack.jpg [width] => 280 [height] => 280 ) [medium_default] => Array ( [url] => https://www.picksea.com/71457-medium_default/smart-tube-waterproof-backpack.jpg [width] => 452 [height] => 452 ) [large_default] => Array ( [url] => https://www.picksea.com/71457-large_default/smart-tube-waterproof-backpack.jpg [width] => 800 [height] => 800 ) ) [small] => Array ( [url] => https://www.picksea.com/71457-small_default/smart-tube-waterproof-backpack.jpg [width] => 98 [height] => 98 ) [medium] => Array ( [url] => https://www.picksea.com/71457-home_large/smart-tube-waterproof-backpack.jpg [width] => 280 [height] => 280 ) [large] => Array ( [url] => https://www.picksea.com/71457-large_default/smart-tube-waterproof-backpack.jpg [width] => 800 [height] => 800 ) [legend] => [cover] => [id_image] => 71457 [position] => 6 [associatedVariants] => Array ( [0] => 170146 ) ) [4] => Array ( [bySize] => Array ( [small_default] => Array ( [url] => https://www.picksea.com/71458-small_default/smart-tube-waterproof-backpack.jpg [width] => 98 [height] => 98 ) [cart_default] => Array ( [url] => https://www.picksea.com/71458-cart_default/smart-tube-waterproof-backpack.jpg [width] => 125 [height] => 125 ) [home_default] => Array ( [url] => https://www.picksea.com/71458-home_default/smart-tube-waterproof-backpack.jpg [width] => 250 [height] => 250 ) [home_large] => Array ( [url] => https://www.picksea.com/71458-home_large/smart-tube-waterproof-backpack.jpg [width] => 280 [height] => 280 ) [medium_default] => Array ( [url] => https://www.picksea.com/71458-medium_default/smart-tube-waterproof-backpack.jpg [width] => 452 [height] => 452 ) [large_default] => Array ( [url] => https://www.picksea.com/71458-large_default/smart-tube-waterproof-backpack.jpg [width] => 800 [height] => 800 ) ) [small] => Array ( [url] => https://www.picksea.com/71458-small_default/smart-tube-waterproof-backpack.jpg [width] => 98 [height] => 98 ) [medium] => Array ( [url] => https://www.picksea.com/71458-home_large/smart-tube-waterproof-backpack.jpg [width] => 280 [height] => 280 ) [large] => Array ( [url] => https://www.picksea.com/71458-large_default/smart-tube-waterproof-backpack.jpg [width] => 800 [height] => 800 ) [legend] => [cover] => [id_image] => 71458 [position] => 7 [associatedVariants] => Array ( [0] => 170146 ) ) [5] => Array ( [bySize] => Array ( [small_default] => Array ( [url] => https://www.picksea.com/71459-small_default/smart-tube-waterproof-backpack.jpg [width] => 98 [height] => 98 ) [cart_default] => Array ( [url] => https://www.picksea.com/71459-cart_default/smart-tube-waterproof-backpack.jpg [width] => 125 [height] => 125 ) [home_default] => Array ( [url] => https://www.picksea.com/71459-home_default/smart-tube-waterproof-backpack.jpg [width] => 250 [height] => 250 ) [home_large] => Array ( [url] => https://www.picksea.com/71459-home_large/smart-tube-waterproof-backpack.jpg [width] => 280 [height] => 280 ) [medium_default] => Array ( [url] => https://www.picksea.com/71459-medium_default/smart-tube-waterproof-backpack.jpg [width] => 452 [height] => 452 ) [large_default] => Array ( [url] => https://www.picksea.com/71459-large_default/smart-tube-waterproof-backpack.jpg [width] => 800 [height] => 800 ) ) [small] => Array ( [url] => https://www.picksea.com/71459-small_default/smart-tube-waterproof-backpack.jpg [width] => 98 [height] => 98 ) [medium] => Array ( [url] => https://www.picksea.com/71459-home_large/smart-tube-waterproof-backpack.jpg [width] => 280 [height] => 280 ) [large] => Array ( [url] => https://www.picksea.com/71459-large_default/smart-tube-waterproof-backpack.jpg [width] => 800 [height] => 800 ) [legend] => [cover] => [id_image] => 71459 [position] => 8 [associatedVariants] => Array ( [0] => 170146 ) ) [6] => Array ( [bySize] => Array ( [small_default] => Array ( [url] => https://www.picksea.com/71460-small_default/smart-tube-waterproof-backpack.jpg [width] => 98 [height] => 98 ) [cart_default] => Array ( [url] => https://www.picksea.com/71460-cart_default/smart-tube-waterproof-backpack.jpg [width] => 125 [height] => 125 ) [home_default] => Array ( [url] => https://www.picksea.com/71460-home_default/smart-tube-waterproof-backpack.jpg [width] => 250 [height] => 250 ) [home_large] => Array ( [url] => https://www.picksea.com/71460-home_large/smart-tube-waterproof-backpack.jpg [width] => 280 [height] => 280 ) [medium_default] => Array ( [url] => https://www.picksea.com/71460-medium_default/smart-tube-waterproof-backpack.jpg [width] => 452 [height] => 452 ) [large_default] => Array ( [url] => https://www.picksea.com/71460-large_default/smart-tube-waterproof-backpack.jpg [width] => 800 [height] => 800 ) ) [small] => Array ( [url] => https://www.picksea.com/71460-small_default/smart-tube-waterproof-backpack.jpg [width] => 98 [height] => 98 ) [medium] => Array ( [url] => https://www.picksea.com/71460-home_large/smart-tube-waterproof-backpack.jpg [width] => 280 [height] => 280 ) [large] => Array ( [url] => https://www.picksea.com/71460-large_default/smart-tube-waterproof-backpack.jpg [width] => 800 [height] => 800 ) [legend] => [cover] => [id_image] => 71460 [position] => 9 [associatedVariants] => Array ( [0] => 170146 ) ) [7] => Array ( [bySize] => Array ( [small_default] => Array ( [url] => https://www.picksea.com/71461-small_default/smart-tube-waterproof-backpack.jpg [width] => 98 [height] => 98 ) [cart_default] => Array ( [url] => https://www.picksea.com/71461-cart_default/smart-tube-waterproof-backpack.jpg [width] => 125 [height] => 125 ) [home_default] => Array ( [url] => https://www.picksea.com/71461-home_default/smart-tube-waterproof-backpack.jpg [width] => 250 [height] => 250 ) [home_large] => Array ( [url] => https://www.picksea.com/71461-home_large/smart-tube-waterproof-backpack.jpg [width] => 280 [height] => 280 ) [medium_default] => Array ( [url] => https://www.picksea.com/71461-medium_default/smart-tube-waterproof-backpack.jpg [width] => 452 [height] => 452 ) [large_default] => Array ( [url] => https://www.picksea.com/71461-large_default/smart-tube-waterproof-backpack.jpg [width] => 800 [height] => 800 ) ) [small] => Array ( [url] => https://www.picksea.com/71461-small_default/smart-tube-waterproof-backpack.jpg [width] => 98 [height] => 98 ) [medium] => Array ( [url] => https://www.picksea.com/71461-home_large/smart-tube-waterproof-backpack.jpg [width] => 280 [height] => 280 ) [large] => Array ( [url] => https://www.picksea.com/71461-large_default/smart-tube-waterproof-backpack.jpg [width] => 800 [height] => 800 ) [legend] => [cover] => [id_image] => 71461 [position] => 10 [associatedVariants] => Array ( [0] => 170146 ) ) ) [cover] => Array ( [bySize] => Array ( [small_default] => Array ( [url] => https://www.picksea.com/68937-small_default/smart-tube-waterproof-backpack.jpg [width] => 98 [height] => 98 ) [cart_default] => Array ( [url] => https://www.picksea.com/68937-cart_default/smart-tube-waterproof-backpack.jpg [width] => 125 [height] => 125 ) [home_default] => Array ( [url] => https://www.picksea.com/68937-home_default/smart-tube-waterproof-backpack.jpg [width] => 250 [height] => 250 ) [home_large] => Array ( [url] => https://www.picksea.com/68937-home_large/smart-tube-waterproof-backpack.jpg [width] => 280 [height] => 280 ) [medium_default] => Array ( [url] => https://www.picksea.com/68937-medium_default/smart-tube-waterproof-backpack.jpg [width] => 452 [height] => 452 ) [large_default] => Array ( [url] => https://www.picksea.com/68937-large_default/smart-tube-waterproof-backpack.jpg [width] => 800 [height] => 800 ) ) [small] => Array ( [url] => https://www.picksea.com/68937-small_default/smart-tube-waterproof-backpack.jpg [width] => 98 [height] => 98 ) [medium] => Array ( [url] => https://www.picksea.com/68937-home_large/smart-tube-waterproof-backpack.jpg [width] => 280 [height] => 280 ) [large] => Array ( [url] => https://www.picksea.com/68937-large_default/smart-tube-waterproof-backpack.jpg [width] => 800 [height] => 800 ) [legend] => [cover] => 1 [id_image] => 68937 [position] => 1 [associatedVariants] => Array ( [0] => 170146 [1] => 170149 ) ) [has_discount] => 1 [discount_type] => percentage [discount_percentage] => -10% [discount_percentage_absolute] => 10% [discount_amount] => €5.75 [discount_amount_to_display] => -€5.75 [price_amount] => 51.75 [unit_price_full] => [show_availability] => 1 [availability_date] => [availability_message] => In stock [availability] => available ) [id] => 31765 [show_price] => 1 [labels] => Array ( [tax_short] => (tax incl.) [tax_long] => Tax included ) [ecotax] => Array ( [value] => €0.00 [amount] => 0 [rate] => 0 ) ) ) 1
Detailed features

The SMART TUBE waterproof backpack from Zulupack
This waterproof backpack from Zulupack, in 20L or 40L, is an ideal bag for urban life, and for sports activities. SThe shoulder straps can be folded away to convert it into a convenient tube bag for attaching to a paddle, kayak or the back of a bike or motorcycle. Its waterproof 3-ply roll closure and internal zipped pocket offer all the security and practicality of Zulupack bags. Available in two versions to suit your current mood, you can choose the two-tone grey/camel version for its trendy, urban feel, or the black PVC version for a more sober, outdoor look.
Zulupack, waterproof bags designed in France to be always dry
Quality waterproof bags, Zulupack is a versatile brand, adaptable to any situation. The Zulupack range has been created so that your belongings are always dry, inside your bag, in any conditions. A recognized brand and quality design make Zulupack one of the leaders in the world of motorcycle bag watertight.
Detailed features of the SMART TUBE waterproof backpack
IP 67

Polyester fabric with TPU laminate coating

Adjustable and retractable shoulder straps

Front elastic lacing for additional equipment

3-fold roll-up closure.

2 side handles

1 internal zipped pocket

1 chest strap for comfort
| | | |
| --- | --- | --- |
| Capacity | 20L | 40L |
| Height (cm) | 52cm | 62cm |
| Weight | 610g | 750g |
You might also like 2 other products seleted for you
<div class="fiche-txt"> <h2>Helly Hansen Crew Midlayer Jacket</h2> <p>When the weather at the seaside gets cooler and windier, it's time to opt for the Helly Hansen Crew Midlayer Jacket. This lightweight fleece-lined, waterproof and breathable jacket cuts the wind and keeps you warm on its own, but it's just as effective as a second layer in a three-layer system.</p> <h2>All boating jackets are on Picksea</h2> <p>To equip yourself for boating, whether on your boat or on the pontoons, Picksea offers you a special selection of jackets from different brands such as Helly Hansen, Musto or the Italian brand Slam.</p> <h2>Helly Hansen Crew Midlayer Jacket details</h2> </div>

available

<div class="fiche-txt"> <h2>The Helly Hansen cap</h2> <div class="fiche-txt">Original crew cap 100% cotton. Ideal to cover yourself from the sun and keep a perfect visibility to watch the wind. One size fits all</div> </div>

available
In the same category
4 other products seleted for you