available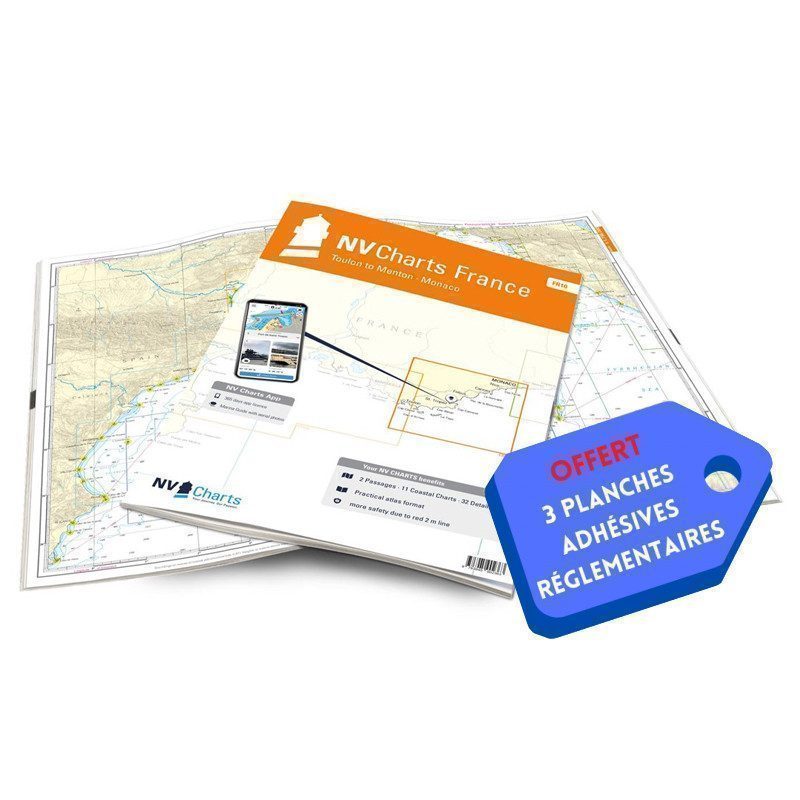 check_circle In stock
PrestaShop\PrestaShop\Adapter\Presenter\Product\ProductLazyArray Object ( [imageRetriever:PrestaShop\PrestaShop\Adapter\Presenter\Product\ProductLazyArray:private] => PrestaShop\PrestaShop\Adapter\Image\ImageRetriever Object ( [link:PrestaShop\PrestaShop\Adapter\Image\ImageRetriever:private] => Link Object ( [allow:protected] => 1 [url:protected] => /index.php [protocol_link] => https:// [protocol_content] => https:// [ssl_enable:protected] => 1 [urlShopId:protected] => [supportedBrowser] => ) ) [link:PrestaShop\PrestaShop\Adapter\Presenter\Product\ProductLazyArray:private] => Link Object ( [allow:protected] => 1 [url:protected] => /index.php [protocol_link] => https:// [protocol_content] => https:// [ssl_enable:protected] => 1 [urlShopId:protected] => [supportedBrowser] => ) [priceFormatter:PrestaShop\PrestaShop\Adapter\Presenter\Product\ProductLazyArray:private] => PrestaShop\PrestaShop\Adapter\Product\PriceFormatter Object ( ) [productColorsRetriever:PrestaShop\PrestaShop\Adapter\Presenter\Product\ProductLazyArray:private] => PrestaShop\PrestaShop\Adapter\Product\ProductColorsRetriever Object ( ) [translator:PrestaShop\PrestaShop\Adapter\Presenter\Product\ProductLazyArray:private] => PrestaShopBundle\Translation\TranslatorComponent Object ( [catalogues:protected] => Array ( [en-US] => Symfony\Component\Translation\MessageCatalogue Object ( [messages:Symfony\Component\Translation\MessageCatalogue:private] => Array ( [en-US] => Array ( [OK] => OK [No] => No [Yes] => Yes [Write your review] => Write your review [Sorry, your review cannot be posted.] => Sorry, your review cannot be posted. [Title] => Title [Your name] => Your name [Review] => Review [Required fields] => Required fields [Cancel] => Cancel [Send] => Send [Your comment has been submitted and will be available once approved by a moderator.] => Your comment has been submitted and will be available once approved by a moderator. [Your comment has been added!] => Your comment has been added! [Review sent] => Review sent [Your review cannot be sent] => Your review cannot be sent [By %1$s] => By %1$s [Report abuse] => Report abuse [Comments] => Comments [Sorry, your review appreciation cannot be sent.] => Sorry, your review appreciation cannot be sent. [Sorry, your abuse report cannot be sent.] => Sorry, your abuse report cannot be sent. [Last] => Last [Your review appreciation cannot be sent] => Your review appreciation cannot be sent [Report comment] => Report comment [Are you sure that you want to report this comment?] => Are you sure that you want to report this comment? [Report sent] => Report sent [Your report has been submitted and will be considered by a moderator.] => Your report has been submitted and will be considered by a moderator. [Your report cannot be sent] => Your report cannot be sent ) [ShopThemeGlobal] => Array ( [Créez votre compte professionnel] => Create your professional account [Demandez un devis] => Request a quote [Plus de 300 clients nous font confiance] => More than 300 customers trust us [Notre sélection de produits par métiers] => Our selection of products by trade [Vêtements pêche / Marin pêcheur] => Fishing clothes / Fisherman [Vêtements poissonnier] => Fishmonger's clothing [Vêtement moniteur de voile] => Sailing instructor clothing [Vêtement aquaculteur] => Aquaculturist clothing [Vêtement pisciliculteur] => Fish farmer's clothing [Vêtement conchyliculteur] => Conchyliculteur clothing [Vêtement de pluie professionnel] => Professional rainwear [+ 5000 produits] => + 5000 products [référencés pour vous] => referenced for you [+ 300 clients] => + 300 customers [nous font confiance] => trust us ) [ShopThemeGlobal ] => Array ( [Vêtements skipper] => Skipper clothing ) ) [metadata:Symfony\Component\Translation\MessageCatalogue:private] => Array ( ) [resources:Symfony\Component\Translation\MessageCatalogue:private] => Array ( ) [locale:Symfony\Component\Translation\MessageCatalogue:private] => en-US [fallbackCatalogue:Symfony\Component\Translation\MessageCatalogue:private] => [parent:Symfony\Component\Translation\MessageCatalogue:private] => ) ) [locale:Symfony\Component\Translation\Translator:private] => en-US [fallbackLocales:Symfony\Component\Translation\Translator:private] => Array ( ) [loaders:Symfony\Component\Translation\Translator:private] => Array ( ) [resources:Symfony\Component\Translation\Translator:private] => Array ( ) [formatter:Symfony\Component\Translation\Translator:private] => Symfony\Component\Translation\Formatter\MessageFormatter Object ( [selector:Symfony\Component\Translation\Formatter\MessageFormatter:private] => Symfony\Component\Translation\MessageSelector Object ( ) ) [cacheDir:Symfony\Component\Translation\Translator:private] => /home/httpd/html/www.picksea.com/var/cache/prod/translations [debug:Symfony\Component\Translation\Translator:private] => [configCacheFactory:Symfony\Component\Translation\Translator:private] => Symfony\Component\Config\ConfigCacheFactory Object ( [debug:Symfony\Component\Config\ConfigCacheFactory:private] => ) ) [settings:protected] => PrestaShop\PrestaShop\Core\Product\ProductPresentationSettings Object ( [catalog_mode] => [catalog_mode_with_prices] => 0 [restricted_country_mode] => [include_taxes] => 1 [allow_add_variant_to_cart_from_listing] => 1 [stock_management_enabled] => 1 [showPrices] => 1 [lastRemainingItems] => 0 ) [product:protected] => Array ( [id_shop_default] => 1 [id_manufacturer] => 10486 [id_supplier] => 10271 [reference] => NV-FR10 [supplier_reference] => [location] => [width] => 0.000000 [height] => 0.000000 [depth] => 0.000000 [weight] => 0.570000 [quantity_discount] => 0 [ean13] => 9783910644519 [isbn] => [upc] => [cache_is_pack] => 0 [cache_has_attachments] => 0 [is_virtual] => 0 [state] => 1 [additional_delivery_times] => 1 [delivery_in_stock] => [delivery_out_stock] => [id_category_default] => 106804 [id_tax_rules_group] => 37 [on_sale] => 0 [online_only] => 0 [ecotax] => 0 [minimal_quantity] => 1 [low_stock_threshold] => [low_stock_alert] => 0 [price] => €61.52 [wholesale_price] => 39.480000 [unity] => [unit_price_ratio] => 0.000000 [additional_shipping_cost] => 0.00 [customizable] => 0 [text_fields] => 0 [uploadable_files] => 0 [redirect_type] => 404 [id_type_redirected] => 0 [available_for_order] => 1 [available_date] => 0000-00-00 [show_condition] => 0 [condition] => new [show_price] => 1 [indexed] => 1 [visibility] => both [cache_default_attribute] => 0 [advanced_stock_management] => 0 [date_add] => 2020-01-18 17:21:09 [date_upd] => 2023-05-17 07:48:36 [pack_stock_type] => 3 [meta_description] => Find your NV-Charts FR10 - 45 nautical charts French Riviera (from Toulon to Menton) - offered 3 regulatory adhesive boards [meta_keywords] => toulon,hyeres,port cros,porquerolles,fréjus,saint raphaël,canes,antibes,nice,monaco,chin [meta_title] => NV-CHARTS FR10 - 45 Côte d'Azur Nautical Charts (from Toulon to Menton) + 3 regulatory adhesive sheets [link_rewrite] => nv-charts-fr10-45-nautical-charts-french-riviera-toulon-menton [name] => NV-CHARTS FR10 - 45 Côte d'Azur Nautical Charts (from Toulon to Menton) + 3 regulatory adhesive sheets [description] =>

Bound with staples and in a sturdy transparent pocket (A3/A2 format).

3 adhesive boards (A5 format)

Free download of NV Navigator Light software

NV-Charts is a German publisher that has designed and developed a card pack concept that combines the traditional paper form with modern electronics.

The concept is to propose for the navigation area from Toulon to Menton in the same pack paper charts at different scales (from the map of the area covered to the detailed maps of the ports) and the same charts in electronic format that can be used with the NVapp application, i.e. the navigation software of NV-Charts, whose standard version (sufficient for pleasure boating) is free and can be used on any support (Windows, Android, MacOS or Iphone)

[description_short] =>

NV-CHARTS FR10 - 45 Côte d'Azur Nautical Charts (from Toulon to Menton) + the 3 regulatory adhesive boards

In this NV-Charts FR10 pack, you will find an Atlas of 45 Mediterranean Riviera charts from Toulon to Menton and Monaco including 2 offshore charts, 11 coastal charts and 32 detailed charts. With a personal download code, you will have access to all the maps in digital format as well as the NV Graphical Navigator light navigation software both freely usable on PC, tablets or smartphone!

The areas represented are: Mediterranean Riviera - Toulon, Hyères, Port Cros, Porquerolles, Fréjus, Saint Raphaël, Cannes, Antibes, Nice, Monaco, Menton (FRANCE).

Free with your FR10 pack: 3 adhesive sheets containing the mandatory regulatory documentation (RIPAM, buoys and flags) for navigation in coastal areas (art 242-2.04 of Division 240). When you buy your pack, you have all the regulatory documentation for sailing within 6 miles of a shelter.

Description of the FR10 card pack

[available_now] => [available_later] => [video] => [personnalisation] => 0 [markdown] => [catdecathon] => [id] => 31729 [id_product] => 31729 [out_of_stock] => 2 [new] => 0 [id_product_attribute] => 0 [quantity_wanted] => 1 [extraContent] => Array ( ) [allow_oosp] => 1 [category] => packs-nv-charts [category_name] => NV-Charts [link] => https://www.picksea.com/en/nv-charts-fr10-45-nautical-charts-french-riviera-toulon-menton-nv-charts-31729.html [attribute_price] => 0 [price_tax_exc] => 61.516588 [price_without_reduction] => 61.516588 [price_without_reduction_without_tax] => 61.516588 [reduction] => 0 [reduction_without_tax] => 0 [specific_prices] => Array ( [id_specific_price] => 641239370 [id_specific_price_rule] => 0 [id_cart] => 0 [id_product] => 31729 [id_shop] => 1 [id_shop_group] => 0 [id_currency] => 0 [id_country] => 0 [id_group] => 0 [id_customer] => 0 [id_product_attribute] => 0 [price] => -1.000000 [from_quantity] => 1 [reduction] => 0.000000 [reduction_tax] => 1 [reduction_type] => percentage [from] => 0000-00-00 00:00:00 [to] => 0000-00-00 00:00:00 [score] => 48 ) [quantity] => 2 [quantity_all_versions] => 2 [id_image] => en-default [features] => Array ( ) [attachments] => Array ( ) [virtual] => 0 [pack] => 0 [packItems] => Array ( ) [nopackprice] => 0 [customization_required] => [rate] => 0 [tax_name] => [ecotax_rate] => 0 [unit_price] => [customizations] => Array ( [fields] => Array ( ) ) [id_customization] => 0 [is_customizable] => [show_quantities] => 1 [quantity_label] => Items [quantity_discounts] => Array ( ) [customer_group_discount] => 0 [title] => NV-CHARTS FR10 - 45 Côte d'Azur Nautical Charts (from Toulon to Menton) + 3 regulatory adhesive sheets [images] => Array ( [0] => Array ( [bySize] => Array ( [small_default] => Array ( [url] => https://www.picksea.com/75999-small_default/nv-charts-fr10-45-nautical-charts-french-riviera-toulon-menton.jpg [width] => 98 [height] => 98 ) [cart_default] => Array ( [url] => https://www.picksea.com/75999-cart_default/nv-charts-fr10-45-nautical-charts-french-riviera-toulon-menton.jpg [width] => 125 [height] => 125 ) [home_default] => Array ( [url] => https://www.picksea.com/75999-home_default/nv-charts-fr10-45-nautical-charts-french-riviera-toulon-menton.jpg [width] => 250 [height] => 250 ) [home_large] => Array ( [url] => https://www.picksea.com/75999-home_large/nv-charts-fr10-45-nautical-charts-french-riviera-toulon-menton.jpg [width] => 280 [height] => 280 ) [medium_default] => Array ( [url] => https://www.picksea.com/75999-medium_default/nv-charts-fr10-45-nautical-charts-french-riviera-toulon-menton.jpg [width] => 452 [height] => 452 ) [large_default] => Array ( [url] => https://www.picksea.com/75999-large_default/nv-charts-fr10-45-nautical-charts-french-riviera-toulon-menton.jpg [width] => 800 [height] => 800 ) ) [small] => Array ( [url] => https://www.picksea.com/75999-small_default/nv-charts-fr10-45-nautical-charts-french-riviera-toulon-menton.jpg [width] => 98 [height] => 98 ) [medium] => Array ( [url] => https://www.picksea.com/75999-home_large/nv-charts-fr10-45-nautical-charts-french-riviera-toulon-menton.jpg [width] => 280 [height] => 280 ) [large] => Array ( [url] => https://www.picksea.com/75999-large_default/nv-charts-fr10-45-nautical-charts-french-riviera-toulon-menton.jpg [width] => 800 [height] => 800 ) [legend] => [cover] => 1 [id_image] => 75999 [position] => 1 [associatedVariants] => Array ( ) ) [1] => Array ( [bySize] => Array ( [small_default] => Array ( [url] => https://www.picksea.com/76001-small_default/nv-charts-fr10-45-nautical-charts-french-riviera-toulon-menton.jpg [width] => 98 [height] => 98 ) [cart_default] => Array ( [url] => https://www.picksea.com/76001-cart_default/nv-charts-fr10-45-nautical-charts-french-riviera-toulon-menton.jpg [width] => 125 [height] => 125 ) [home_default] => Array ( [url] => https://www.picksea.com/76001-home_default/nv-charts-fr10-45-nautical-charts-french-riviera-toulon-menton.jpg [width] => 250 [height] => 250 ) [home_large] => Array ( [url] => https://www.picksea.com/76001-home_large/nv-charts-fr10-45-nautical-charts-french-riviera-toulon-menton.jpg [width] => 280 [height] => 280 ) [medium_default] => Array ( [url] => https://www.picksea.com/76001-medium_default/nv-charts-fr10-45-nautical-charts-french-riviera-toulon-menton.jpg [width] => 452 [height] => 452 ) [large_default] => Array ( [url] => https://www.picksea.com/76001-large_default/nv-charts-fr10-45-nautical-charts-french-riviera-toulon-menton.jpg [width] => 800 [height] => 800 ) ) [small] => Array ( [url] => https://www.picksea.com/76001-small_default/nv-charts-fr10-45-nautical-charts-french-riviera-toulon-menton.jpg [width] => 98 [height] => 98 ) [medium] => Array ( [url] => https://www.picksea.com/76001-home_large/nv-charts-fr10-45-nautical-charts-french-riviera-toulon-menton.jpg [width] => 280 [height] => 280 ) [large] => Array ( [url] => https://www.picksea.com/76001-large_default/nv-charts-fr10-45-nautical-charts-french-riviera-toulon-menton.jpg [width] => 800 [height] => 800 ) [legend] => [cover] => [id_image] => 76001 [position] => 2 [associatedVariants] => Array ( ) ) [2] => Array ( [bySize] => Array ( [small_default] => Array ( [url] => https://www.picksea.com/76000-small_default/nv-charts-fr10-45-nautical-charts-french-riviera-toulon-menton.jpg [width] => 98 [height] => 98 ) [cart_default] => Array ( [url] => https://www.picksea.com/76000-cart_default/nv-charts-fr10-45-nautical-charts-french-riviera-toulon-menton.jpg [width] => 125 [height] => 125 ) [home_default] => Array ( [url] => https://www.picksea.com/76000-home_default/nv-charts-fr10-45-nautical-charts-french-riviera-toulon-menton.jpg [width] => 250 [height] => 250 ) [home_large] => Array ( [url] => https://www.picksea.com/76000-home_large/nv-charts-fr10-45-nautical-charts-french-riviera-toulon-menton.jpg [width] => 280 [height] => 280 ) [medium_default] => Array ( [url] => https://www.picksea.com/76000-medium_default/nv-charts-fr10-45-nautical-charts-french-riviera-toulon-menton.jpg [width] => 452 [height] => 452 ) [large_default] => Array ( [url] => https://www.picksea.com/76000-large_default/nv-charts-fr10-45-nautical-charts-french-riviera-toulon-menton.jpg [width] => 800 [height] => 800 ) ) [small] => Array ( [url] => https://www.picksea.com/76000-small_default/nv-charts-fr10-45-nautical-charts-french-riviera-toulon-menton.jpg [width] => 98 [height] => 98 ) [medium] => Array ( [url] => https://www.picksea.com/76000-home_large/nv-charts-fr10-45-nautical-charts-french-riviera-toulon-menton.jpg [width] => 280 [height] => 280 ) [large] => Array ( [url] => https://www.picksea.com/76000-large_default/nv-charts-fr10-45-nautical-charts-french-riviera-toulon-menton.jpg [width] => 800 [height] => 800 ) [legend] => [cover] => [id_image] => 76000 [position] => 3 [associatedVariants] => Array ( ) ) [3] => Array ( [bySize] => Array ( [small_default] => Array ( [url] => https://www.picksea.com/68511-small_default/nv-charts-fr10-45-nautical-charts-french-riviera-toulon-menton.jpg [width] => 98 [height] => 98 ) [cart_default] => Array ( [url] => https://www.picksea.com/68511-cart_default/nv-charts-fr10-45-nautical-charts-french-riviera-toulon-menton.jpg [width] => 125 [height] => 125 ) [home_default] => Array ( [url] => https://www.picksea.com/68511-home_default/nv-charts-fr10-45-nautical-charts-french-riviera-toulon-menton.jpg [width] => 250 [height] => 250 ) [home_large] => Array ( [url] => https://www.picksea.com/68511-home_large/nv-charts-fr10-45-nautical-charts-french-riviera-toulon-menton.jpg [width] => 280 [height] => 280 ) [medium_default] => Array ( [url] => https://www.picksea.com/68511-medium_default/nv-charts-fr10-45-nautical-charts-french-riviera-toulon-menton.jpg [width] => 452 [height] => 452 ) [large_default] => Array ( [url] => https://www.picksea.com/68511-large_default/nv-charts-fr10-45-nautical-charts-french-riviera-toulon-menton.jpg [width] => 800 [height] => 800 ) ) [small] => Array ( [url] => https://www.picksea.com/68511-small_default/nv-charts-fr10-45-nautical-charts-french-riviera-toulon-menton.jpg [width] => 98 [height] => 98 ) [medium] => Array ( [url] => https://www.picksea.com/68511-home_large/nv-charts-fr10-45-nautical-charts-french-riviera-toulon-menton.jpg [width] => 280 [height] => 280 ) [large] => Array ( [url] => https://www.picksea.com/68511-large_default/nv-charts-fr10-45-nautical-charts-french-riviera-toulon-menton.jpg [width] => 800 [height] => 800 ) [legend] => [cover] => [id_image] => 68511 [position] => 4 [associatedVariants] => Array ( ) ) [4] => Array ( [bySize] => Array ( [small_default] => Array ( [url] => https://www.picksea.com/70178-small_default/nv-charts-fr10-45-nautical-charts-french-riviera-toulon-menton.jpg [width] => 98 [height] => 98 ) [cart_default] => Array ( [url] => https://www.picksea.com/70178-cart_default/nv-charts-fr10-45-nautical-charts-french-riviera-toulon-menton.jpg [width] => 125 [height] => 125 ) [home_default] => Array ( [url] => https://www.picksea.com/70178-home_default/nv-charts-fr10-45-nautical-charts-french-riviera-toulon-menton.jpg [width] => 250 [height] => 250 ) [home_large] => Array ( [url] => https://www.picksea.com/70178-home_large/nv-charts-fr10-45-nautical-charts-french-riviera-toulon-menton.jpg [width] => 280 [height] => 280 ) [medium_default] => Array ( [url] => https://www.picksea.com/70178-medium_default/nv-charts-fr10-45-nautical-charts-french-riviera-toulon-menton.jpg [width] => 452 [height] => 452 ) [large_default] => Array ( [url] => https://www.picksea.com/70178-large_default/nv-charts-fr10-45-nautical-charts-french-riviera-toulon-menton.jpg [width] => 800 [height] => 800 ) ) [small] => Array ( [url] => https://www.picksea.com/70178-small_default/nv-charts-fr10-45-nautical-charts-french-riviera-toulon-menton.jpg [width] => 98 [height] => 98 ) [medium] => Array ( [url] => https://www.picksea.com/70178-home_large/nv-charts-fr10-45-nautical-charts-french-riviera-toulon-menton.jpg [width] => 280 [height] => 280 ) [large] => Array ( [url] => https://www.picksea.com/70178-large_default/nv-charts-fr10-45-nautical-charts-french-riviera-toulon-menton.jpg [width] => 800 [height] => 800 ) [legend] => [cover] => [id_image] => 70178 [position] => 5 [associatedVariants] => Array ( ) ) [5] => Array ( [bySize] => Array ( [small_default] => Array ( [url] => https://www.picksea.com/68512-small_default/nv-charts-fr10-45-nautical-charts-french-riviera-toulon-menton.jpg [width] => 98 [height] => 98 ) [cart_default] => Array ( [url] => https://www.picksea.com/68512-cart_default/nv-charts-fr10-45-nautical-charts-french-riviera-toulon-menton.jpg [width] => 125 [height] => 125 ) [home_default] => Array ( [url] => https://www.picksea.com/68512-home_default/nv-charts-fr10-45-nautical-charts-french-riviera-toulon-menton.jpg [width] => 250 [height] => 250 ) [home_large] => Array ( [url] => https://www.picksea.com/68512-home_large/nv-charts-fr10-45-nautical-charts-french-riviera-toulon-menton.jpg [width] => 280 [height] => 280 ) [medium_default] => Array ( [url] => https://www.picksea.com/68512-medium_default/nv-charts-fr10-45-nautical-charts-french-riviera-toulon-menton.jpg [width] => 452 [height] => 452 ) [large_default] => Array ( [url] => https://www.picksea.com/68512-large_default/nv-charts-fr10-45-nautical-charts-french-riviera-toulon-menton.jpg [width] => 800 [height] => 800 ) ) [small] => Array ( [url] => https://www.picksea.com/68512-small_default/nv-charts-fr10-45-nautical-charts-french-riviera-toulon-menton.jpg [width] => 98 [height] => 98 ) [medium] => Array ( [url] => https://www.picksea.com/68512-home_large/nv-charts-fr10-45-nautical-charts-french-riviera-toulon-menton.jpg [width] => 280 [height] => 280 ) [large] => Array ( [url] => https://www.picksea.com/68512-large_default/nv-charts-fr10-45-nautical-charts-french-riviera-toulon-menton.jpg [width] => 800 [height] => 800 ) [legend] => [cover] => [id_image] => 68512 [position] => 6 [associatedVariants] => Array ( ) ) [6] => Array ( [bySize] => Array ( [small_default] => Array ( [url] => https://www.picksea.com/68513-small_default/nv-charts-fr10-45-nautical-charts-french-riviera-toulon-menton.jpg [width] => 98 [height] => 98 ) [cart_default] => Array ( [url] => https://www.picksea.com/68513-cart_default/nv-charts-fr10-45-nautical-charts-french-riviera-toulon-menton.jpg [width] => 125 [height] => 125 ) [home_default] => Array ( [url] => https://www.picksea.com/68513-home_default/nv-charts-fr10-45-nautical-charts-french-riviera-toulon-menton.jpg [width] => 250 [height] => 250 ) [home_large] => Array ( [url] => https://www.picksea.com/68513-home_large/nv-charts-fr10-45-nautical-charts-french-riviera-toulon-menton.jpg [width] => 280 [height] => 280 ) [medium_default] => Array ( [url] => https://www.picksea.com/68513-medium_default/nv-charts-fr10-45-nautical-charts-french-riviera-toulon-menton.jpg [width] => 452 [height] => 452 ) [large_default] => Array ( [url] => https://www.picksea.com/68513-large_default/nv-charts-fr10-45-nautical-charts-french-riviera-toulon-menton.jpg [width] => 800 [height] => 800 ) ) [small] => Array ( [url] => https://www.picksea.com/68513-small_default/nv-charts-fr10-45-nautical-charts-french-riviera-toulon-menton.jpg [width] => 98 [height] => 98 ) [medium] => Array ( [url] => https://www.picksea.com/68513-home_large/nv-charts-fr10-45-nautical-charts-french-riviera-toulon-menton.jpg [width] => 280 [height] => 280 ) [large] => Array ( [url] => https://www.picksea.com/68513-large_default/nv-charts-fr10-45-nautical-charts-french-riviera-toulon-menton.jpg [width] => 800 [height] => 800 ) [legend] => [cover] => [id_image] => 68513 [position] => 7 [associatedVariants] => Array ( ) ) [7] => Array ( [bySize] => Array ( [small_default] => Array ( [url] => https://www.picksea.com/68514-small_default/nv-charts-fr10-45-nautical-charts-french-riviera-toulon-menton.jpg [width] => 98 [height] => 98 ) [cart_default] => Array ( [url] => https://www.picksea.com/68514-cart_default/nv-charts-fr10-45-nautical-charts-french-riviera-toulon-menton.jpg [width] => 125 [height] => 125 ) [home_default] => Array ( [url] => https://www.picksea.com/68514-home_default/nv-charts-fr10-45-nautical-charts-french-riviera-toulon-menton.jpg [width] => 250 [height] => 250 ) [home_large] => Array ( [url] => https://www.picksea.com/68514-home_large/nv-charts-fr10-45-nautical-charts-french-riviera-toulon-menton.jpg [width] => 280 [height] => 280 ) [medium_default] => Array ( [url] => https://www.picksea.com/68514-medium_default/nv-charts-fr10-45-nautical-charts-french-riviera-toulon-menton.jpg [width] => 452 [height] => 452 ) [large_default] => Array ( [url] => https://www.picksea.com/68514-large_default/nv-charts-fr10-45-nautical-charts-french-riviera-toulon-menton.jpg [width] => 800 [height] => 800 ) ) [small] => Array ( [url] => https://www.picksea.com/68514-small_default/nv-charts-fr10-45-nautical-charts-french-riviera-toulon-menton.jpg [width] => 98 [height] => 98 ) [medium] => Array ( [url] => https://www.picksea.com/68514-home_large/nv-charts-fr10-45-nautical-charts-french-riviera-toulon-menton.jpg [width] => 280 [height] => 280 ) [large] => Array ( [url] => https://www.picksea.com/68514-large_default/nv-charts-fr10-45-nautical-charts-french-riviera-toulon-menton.jpg [width] => 800 [height] => 800 ) [legend] => [cover] => [id_image] => 68514 [position] => 8 [associatedVariants] => Array ( ) ) [8] => Array ( [bySize] => Array ( [small_default] => Array ( [url] => https://www.picksea.com/70179-small_default/nv-charts-fr10-45-nautical-charts-french-riviera-toulon-menton.jpg [width] => 98 [height] => 98 ) [cart_default] => Array ( [url] => https://www.picksea.com/70179-cart_default/nv-charts-fr10-45-nautical-charts-french-riviera-toulon-menton.jpg [width] => 125 [height] => 125 ) [home_default] => Array ( [url] => https://www.picksea.com/70179-home_default/nv-charts-fr10-45-nautical-charts-french-riviera-toulon-menton.jpg [width] => 250 [height] => 250 ) [home_large] => Array ( [url] => https://www.picksea.com/70179-home_large/nv-charts-fr10-45-nautical-charts-french-riviera-toulon-menton.jpg [width] => 280 [height] => 280 ) [medium_default] => Array ( [url] => https://www.picksea.com/70179-medium_default/nv-charts-fr10-45-nautical-charts-french-riviera-toulon-menton.jpg [width] => 452 [height] => 452 ) [large_default] => Array ( [url] => https://www.picksea.com/70179-large_default/nv-charts-fr10-45-nautical-charts-french-riviera-toulon-menton.jpg [width] => 800 [height] => 800 ) ) [small] => Array ( [url] => https://www.picksea.com/70179-small_default/nv-charts-fr10-45-nautical-charts-french-riviera-toulon-menton.jpg [width] => 98 [height] => 98 ) [medium] => Array ( [url] => https://www.picksea.com/70179-home_large/nv-charts-fr10-45-nautical-charts-french-riviera-toulon-menton.jpg [width] => 280 [height] => 280 ) [large] => Array ( [url] => https://www.picksea.com/70179-large_default/nv-charts-fr10-45-nautical-charts-french-riviera-toulon-menton.jpg [width] => 800 [height] => 800 ) [legend] => [cover] => [id_image] => 70179 [position] => 9 [associatedVariants] => Array ( ) ) [9] => Array ( [bySize] => Array ( [small_default] => Array ( [url] => https://www.picksea.com/70180-small_default/nv-charts-fr10-45-nautical-charts-french-riviera-toulon-menton.jpg [width] => 98 [height] => 98 ) [cart_default] => Array ( [url] => https://www.picksea.com/70180-cart_default/nv-charts-fr10-45-nautical-charts-french-riviera-toulon-menton.jpg [width] => 125 [height] => 125 ) [home_default] => Array ( [url] => https://www.picksea.com/70180-home_default/nv-charts-fr10-45-nautical-charts-french-riviera-toulon-menton.jpg [width] => 250 [height] => 250 ) [home_large] => Array ( [url] => https://www.picksea.com/70180-home_large/nv-charts-fr10-45-nautical-charts-french-riviera-toulon-menton.jpg [width] => 280 [height] => 280 ) [medium_default] => Array ( [url] => https://www.picksea.com/70180-medium_default/nv-charts-fr10-45-nautical-charts-french-riviera-toulon-menton.jpg [width] => 452 [height] => 452 ) [large_default] => Array ( [url] => https://www.picksea.com/70180-large_default/nv-charts-fr10-45-nautical-charts-french-riviera-toulon-menton.jpg [width] => 800 [height] => 800 ) ) [small] => Array ( [url] => https://www.picksea.com/70180-small_default/nv-charts-fr10-45-nautical-charts-french-riviera-toulon-menton.jpg [width] => 98 [height] => 98 ) [medium] => Array ( [url] => https://www.picksea.com/70180-home_large/nv-charts-fr10-45-nautical-charts-french-riviera-toulon-menton.jpg [width] => 280 [height] => 280 ) [large] => Array ( [url] => https://www.picksea.com/70180-large_default/nv-charts-fr10-45-nautical-charts-french-riviera-toulon-menton.jpg [width] => 800 [height] => 800 ) [legend] => [cover] => [id_image] => 70180 [position] => 10 [associatedVariants] => Array ( ) ) [10] => Array ( [bySize] => Array ( [small_default] => Array ( [url] => https://www.picksea.com/70181-small_default/nv-charts-fr10-45-nautical-charts-french-riviera-toulon-menton.jpg [width] => 98 [height] => 98 ) [cart_default] => Array ( [url] => https://www.picksea.com/70181-cart_default/nv-charts-fr10-45-nautical-charts-french-riviera-toulon-menton.jpg [width] => 125 [height] => 125 ) [home_default] => Array ( [url] => https://www.picksea.com/70181-home_default/nv-charts-fr10-45-nautical-charts-french-riviera-toulon-menton.jpg [width] => 250 [height] => 250 ) [home_large] => Array ( [url] => https://www.picksea.com/70181-home_large/nv-charts-fr10-45-nautical-charts-french-riviera-toulon-menton.jpg [width] => 280 [height] => 280 ) [medium_default] => Array ( [url] => https://www.picksea.com/70181-medium_default/nv-charts-fr10-45-nautical-charts-french-riviera-toulon-menton.jpg [width] => 452 [height] => 452 ) [large_default] => Array ( [url] => https://www.picksea.com/70181-large_default/nv-charts-fr10-45-nautical-charts-french-riviera-toulon-menton.jpg [width] => 800 [height] => 800 ) ) [small] => Array ( [url] => https://www.picksea.com/70181-small_default/nv-charts-fr10-45-nautical-charts-french-riviera-toulon-menton.jpg [width] => 98 [height] => 98 ) [medium] => Array ( [url] => https://www.picksea.com/70181-home_large/nv-charts-fr10-45-nautical-charts-french-riviera-toulon-menton.jpg [width] => 280 [height] => 280 ) [large] => Array ( [url] => https://www.picksea.com/70181-large_default/nv-charts-fr10-45-nautical-charts-french-riviera-toulon-menton.jpg [width] => 800 [height] => 800 ) [legend] => [cover] => [id_image] => 70181 [position] => 11 [associatedVariants] => Array ( ) ) ) [cover] => Array ( [bySize] => Array ( [small_default] => Array ( [url] => https://www.picksea.com/75999-small_default/nv-charts-fr10-45-nautical-charts-french-riviera-toulon-menton.jpg [width] => 98 [height] => 98 ) [cart_default] => Array ( [url] => https://www.picksea.com/75999-cart_default/nv-charts-fr10-45-nautical-charts-french-riviera-toulon-menton.jpg [width] => 125 [height] => 125 ) [home_default] => Array ( [url] => https://www.picksea.com/75999-home_default/nv-charts-fr10-45-nautical-charts-french-riviera-toulon-menton.jpg [width] => 250 [height] => 250 ) [home_large] => Array ( [url] => https://www.picksea.com/75999-home_large/nv-charts-fr10-45-nautical-charts-french-riviera-toulon-menton.jpg [width] => 280 [height] => 280 ) [medium_default] => Array ( [url] => https://www.picksea.com/75999-medium_default/nv-charts-fr10-45-nautical-charts-french-riviera-toulon-menton.jpg [width] => 452 [height] => 452 ) [large_default] => Array ( [url] => https://www.picksea.com/75999-large_default/nv-charts-fr10-45-nautical-charts-french-riviera-toulon-menton.jpg [width] => 800 [height] => 800 ) ) [small] => Array ( [url] => https://www.picksea.com/75999-small_default/nv-charts-fr10-45-nautical-charts-french-riviera-toulon-menton.jpg [width] => 98 [height] => 98 ) [medium] => Array ( [url] => https://www.picksea.com/75999-home_large/nv-charts-fr10-45-nautical-charts-french-riviera-toulon-menton.jpg [width] => 280 [height] => 280 ) [large] => Array ( [url] => https://www.picksea.com/75999-large_default/nv-charts-fr10-45-nautical-charts-french-riviera-toulon-menton.jpg [width] => 800 [height] => 800 ) [legend] => [cover] => 1 [id_image] => 75999 [position] => 1 [associatedVariants] => Array ( ) ) [has_discount] => [discount_type] => percentage [discount_percentage] => 0% [discount_percentage_absolute] => 0% [discount_amount] => €0.00 [discount_amount_to_display] => -€0.00 [price_amount] => 61.52 [regular_price_amount] => 61.516588 [regular_price] => €61.52 [discount_to_display] => €0.00 [unit_price_full] => [show_availability] => 1 [availability_date] => [availability_message] => In stock [availability] => available ) [language:PrestaShop\PrestaShop\Adapter\Presenter\Product\ProductLazyArray:private] => Language Object ( [id] => 3 [name] => English GB (English) [iso_code] => en [locale] => en-US [language_code] => en [date_format_lite] => Y-m-d [date_format_full] => Y-m-d H:i:s [is_rtl] => 0 [active] => 1 [webserviceParameters:protected] => Array ( [objectNodeName] => language [objectsNodeName] => languages ) [translationsFilesAndVars:protected] => Array ( [fields] => _FIELDS [errors] => _ERRORS [admin] => _LANGADM [pdf] => _LANGPDF [tabs] => tabs ) [id_lang:protected] => [id_shop:protected] => 1 [id_shop_list] => Array ( ) [get_shop_from_context:protected] => 1 [table:protected] => lang [identifier:protected] => id_lang [fieldsRequired:protected] => Array ( [0] => name [1] => iso_code [2] => date_format_lite [3] => date_format_full ) [fieldsSize:protected] => Array ( [name] => 32 [iso_code] => 2 [locale] => 5 [language_code] => 5 [date_format_lite] => 32 [date_format_full] => 32 ) [fieldsValidate:protected] => Array ( [name] => isGenericName [iso_code] => isLanguageIsoCode [locale] => isLocale [language_code] => isLanguageCode [active] => isBool [is_rtl] => isBool [date_format_lite] => isPhpDateFormat [date_format_full] => isPhpDateFormat ) [fieldsRequiredLang:protected] => Array ( ) [fieldsSizeLang:protected] => Array ( ) [fieldsValidateLang:protected] => Array ( ) [tables:protected] => Array ( ) [image_dir:protected] => [image_format:protected] => jpg [translator:protected] => [def:protected] => Array ( [table] => lang [primary] => id_lang [fields] => Array ( [name] => Array ( [type] => 3 [validate] => isGenericName [required] => 1 [size] => 32 ) [iso_code] => Array ( [type] => 3 [validate] => isLanguageIsoCode [required] => 1 [size] => 2 ) [locale] => Array ( [type] => 3 [validate] => isLocale [size] => 5 ) [language_code] => Array ( [type] => 3 [validate] => isLanguageCode [size] => 5 ) [active] => Array ( [type] => 2 [validate] => isBool ) [is_rtl] => Array ( [type] => 2 [validate] => isBool ) [date_format_lite] => Array ( [type] => 3 [validate] => isPhpDateFormat [required] => 1 [size] => 32 ) [date_format_full] => Array ( [type] => 3 [validate] => isPhpDateFormat [required] => 1 [size] => 32 ) ) [classname] => Language ) [update_fields:protected] => [force_id] => ) [arrayAccessList:PrestaShop\PrestaShop\Adapter\Presenter\AbstractLazyArray:private] => ArrayObject Object ( [storage:ArrayObject:private] => Array ( [id] => Array ( [type] => method [value] => getId ) [attributes] => Array ( [type] => method [value] => getAttributes ) [show_price] => Array ( [type] => method [value] => getShowPrice ) [weight_unit] => Array ( [type] => method [value] => getWeightUnit ) [url] => Array ( [type] => method [value] => getUrl ) [canonical_url] => Array ( [type] => method [value] => getCanonicalUrl ) [add_to_cart_url] => Array ( [type] => method [value] => getAddToCartUrl ) [condition] => Array ( [type] => method [value] => getCondition ) [delivery_information] => Array ( [type] => method [value] => getDeliveryInformation ) [embedded_attributes] => Array ( [type] => method [value] => getEmbeddedAttributes ) [file_size_formatted] => Array ( [type] => method [value] => getFileSizeFormatted ) [attachments] => Array ( [type] => method [value] => getAttachments ) [quantity_discounts] => Array ( [type] => method [value] => getQuantityDiscounts ) [reference_to_display] => Array ( [type] => method [value] => getReferenceToDisplay ) [grouped_features] => Array ( [type] => method [value] => getGroupedFeatures ) [seo_availability] => Array ( [type] => method [value] => getSeoAvailability ) [labels] => Array ( [type] => method [value] => getLabels ) [ecotax] => Array ( [type] => method [value] => getEcotax ) [flags] => Array ( [type] => method [value] => getFlags ) [main_variants] => Array ( [type] => method [value] => getMainVariants ) [specific_references] => Array ( [type] => method [value] => getSpecificReferences ) [id_shop_default] => Array ( [type] => variable [value] => 1 ) [id_manufacturer] => Array ( [type] => variable [value] => 10486 ) [id_supplier] => Array ( [type] => variable [value] => 10271 ) [reference] => Array ( [type] => variable [value] => NV-FR10 ) [supplier_reference] => Array ( [type] => variable [value] => ) [location] => Array ( [type] => variable [value] => ) [width] => Array ( [type] => variable [value] => 0.000000 ) [height] => Array ( [type] => variable [value] => 0.000000 ) [depth] => Array ( [type] => variable [value] => 0.000000 ) [weight] => Array ( [type] => variable [value] => 0.570000 ) [quantity_discount] => Array ( [type] => variable [value] => 0 ) [ean13] => Array ( [type] => variable [value] => 9783910644519 ) [isbn] => Array ( [type] => variable [value] => ) [upc] => Array ( [type] => variable [value] => ) [cache_is_pack] => Array ( [type] => variable [value] => 0 ) [cache_has_attachments] => Array ( [type] => variable [value] => 0 ) [is_virtual] => Array ( [type] => variable [value] => 0 ) [state] => Array ( [type] => variable [value] => 1 ) [additional_delivery_times] => Array ( [type] => variable [value] => 1 ) [delivery_in_stock] => Array ( [type] => variable [value] => ) [delivery_out_stock] => Array ( [type] => variable [value] => ) [id_category_default] => Array ( [type] => variable [value] => 106804 ) [id_tax_rules_group] => Array ( [type] => variable [value] => 37 ) [on_sale] => Array ( [type] => variable [value] => 0 ) [online_only] => Array ( [type] => variable [value] => 0 ) [minimal_quantity] => Array ( [type] => variable [value] => 1 ) [low_stock_threshold] => Array ( [type] => variable [value] => ) [low_stock_alert] => Array ( [type] => variable [value] => 0 ) [price] => Array ( [type] => variable [value] => €61.52 ) [wholesale_price] => Array ( [type] => variable [value] => 39.480000 ) [unity] => Array ( [type] => variable [value] => ) [unit_price_ratio] => Array ( [type] => variable [value] => 0.000000 ) [additional_shipping_cost] => Array ( [type] => variable [value] => 0.00 ) [customizable] => Array ( [type] => variable [value] => 0 ) [text_fields] => Array ( [type] => variable [value] => 0 ) [uploadable_files] => Array ( [type] => variable [value] => 0 ) [redirect_type] => Array ( [type] => variable [value] => 404 ) [id_type_redirected] => Array ( [type] => variable [value] => 0 ) [available_for_order] => Array ( [type] => variable [value] => 1 ) [available_date] => Array ( [type] => variable [value] => 0000-00-00 ) [show_condition] => Array ( [type] => variable [value] => 0 ) [indexed] => Array ( [type] => variable [value] => 1 ) [visibility] => Array ( [type] => variable [value] => both ) [cache_default_attribute] => Array ( [type] => variable [value] => 0 ) [advanced_stock_management] => Array ( [type] => variable [value] => 0 ) [date_add] => Array ( [type] => variable [value] => 2020-01-18 17:21:09 ) [date_upd] => Array ( [type] => variable [value] => 2023-05-17 07:48:36 ) [pack_stock_type] => Array ( [type] => variable [value] => 3 ) [meta_description] => Array ( [type] => variable [value] => Find your NV-Charts FR10 - 45 nautical charts French Riviera (from Toulon to Menton) - offered 3 regulatory adhesive boards ) [meta_keywords] => Array ( [type] => variable [value] => toulon,hyeres,port cros,porquerolles,fréjus,saint raphaël,canes,antibes,nice,monaco,chin ) [meta_title] => Array ( [type] => variable [value] => NV-CHARTS FR10 - 45 Côte d'Azur Nautical Charts (from Toulon to Menton) + 3 regulatory adhesive sheets ) [link_rewrite] => Array ( [type] => variable [value] => nv-charts-fr10-45-nautical-charts-french-riviera-toulon-menton ) [name] => Array ( [type] => variable [value] => NV-CHARTS FR10 - 45 Côte d'Azur Nautical Charts (from Toulon to Menton) + 3 regulatory adhesive sheets ) [description] => Array ( [type] => variable [value] =>

Bound with staples and in a sturdy transparent pocket (A3/A2 format).

3 adhesive boards (A5 format)

Free download of NV Navigator Light software

NV-Charts is a German publisher that has designed and developed a card pack concept that combines the traditional paper form with modern electronics.

The concept is to propose for the navigation area from Toulon to Menton in the same pack paper charts at different scales (from the map of the area covered to the detailed maps of the ports) and the same charts in electronic format that can be used with the NVapp application, i.e. the navigation software of NV-Charts, whose standard version (sufficient for pleasure boating) is free and can be used on any support (Windows, Android, MacOS or Iphone)

) [description_short] => Array ( [type] => variable [value] =>

NV-CHARTS FR10 - 45 Côte d'Azur Nautical Charts (from Toulon to Menton) + the 3 regulatory adhesive boards

In this NV-Charts FR10 pack, you will find an Atlas of 45 Mediterranean Riviera charts from Toulon to Menton and Monaco including 2 offshore charts, 11 coastal charts and 32 detailed charts. With a personal download code, you will have access to all the maps in digital format as well as the NV Graphical Navigator light navigation software both freely usable on PC, tablets or smartphone!

The areas represented are: Mediterranean Riviera - Toulon, Hyères, Port Cros, Porquerolles, Fréjus, Saint Raphaël, Cannes, Antibes, Nice, Monaco, Menton (FRANCE).

Free with your FR10 pack: 3 adhesive sheets containing the mandatory regulatory documentation (RIPAM, buoys and flags) for navigation in coastal areas (art 242-2.04 of Division 240). When you buy your pack, you have all the regulatory documentation for sailing within 6 miles of a shelter.

Description of the FR10 card pack

) [available_now] => Array ( [type] => variable [value] => ) [available_later] => Array ( [type] => variable [value] => ) [video] => Array ( [type] => variable [value] => ) [personnalisation] => Array ( [type] => variable [value] => 0 ) [markdown] => Array ( [type] => variable [value] => ) [catdecathon] => Array ( [type] => variable [value] => ) [id_product] => Array ( [type] => variable [value] => 31729 ) [out_of_stock] => Array ( [type] => variable [value] => 2 ) [new] => Array ( [type] => variable [value] => 0 ) [id_product_attribute] => Array ( [type] => variable [value] => 0 ) [quantity_wanted] => Array ( [type] => variable [value] => 1 ) [extraContent] => Array ( [type] => variable [value] => Array ( ) ) [allow_oosp] => Array ( [type] => variable [value] => 1 ) [category] => Array ( [type] => variable [value] => packs-nv-charts ) [category_name] => Array ( [type] => variable [value] => NV-Charts ) [link] => Array ( [type] => variable [value] => https://www.picksea.com/en/nv-charts-fr10-45-nautical-charts-french-riviera-toulon-menton-nv-charts-31729.html ) [attribute_price] => Array ( [type] => variable [value] => 0 ) [price_tax_exc] => Array ( [type] => variable [value] => 61.516588 ) [price_without_reduction] => Array ( [type] => variable [value] => 61.516588 ) [price_without_reduction_without_tax] => Array ( [type] => variable [value] => 61.516588 ) [reduction] => Array ( [type] => variable [value] => 0 ) [reduction_without_tax] => Array ( [type] => variable [value] => 0 ) [specific_prices] => Array ( [type] => variable [value] => Array ( [id_specific_price] => 641239370 [id_specific_price_rule] => 0 [id_cart] => 0 [id_product] => 31729 [id_shop] => 1 [id_shop_group] => 0 [id_currency] => 0 [id_country] => 0 [id_group] => 0 [id_customer] => 0 [id_product_attribute] => 0 [price] => -1.000000 [from_quantity] => 1 [reduction] => 0.000000 [reduction_tax] => 1 [reduction_type] => percentage [from] => 0000-00-00 00:00:00 [to] => 0000-00-00 00:00:00 [score] => 48 ) ) [quantity] => Array ( [type] => variable [value] => 2 ) [quantity_all_versions] => Array ( [type] => variable [value] => 2 ) [id_image] => Array ( [type] => variable [value] => en-default ) [features] => Array ( [type] => variable [value] => Array ( ) ) [virtual] => Array ( [type] => variable [value] => 0 ) [pack] => Array ( [type] => variable [value] => 0 ) [packItems] => Array ( [type] => variable [value] => Array ( ) ) [nopackprice] => Array ( [type] => variable [value] => 0 ) [customization_required] => Array ( [type] => variable [value] => ) [rate] => Array ( [type] => variable [value] => 0 ) [tax_name] => Array ( [type] => variable [value] => ) [ecotax_rate] => Array ( [type] => variable [value] => 0 ) [unit_price] => Array ( [type] => variable [value] => ) [customizations] => Array ( [type] => variable [value] => Array ( [fields] => Array ( ) ) ) [id_customization] => Array ( [type] => variable [value] => 0 ) [is_customizable] => Array ( [type] => variable [value] => ) [show_quantities] => Array ( [type] => variable [value] => 1 ) [quantity_label] => Array ( [type] => variable [value] => Items ) [customer_group_discount] => Array ( [type] => variable [value] => 0 ) [title] => Array ( [type] => variable [value] => NV-CHARTS FR10 - 45 Côte d'Azur Nautical Charts (from Toulon to Menton) + 3 regulatory adhesive sheets ) [images] => Array ( [type] => variable [value] => Array ( [0] => Array ( [bySize] => Array ( [small_default] => Array ( [url] => https://www.picksea.com/75999-small_default/nv-charts-fr10-45-nautical-charts-french-riviera-toulon-menton.jpg [width] => 98 [height] => 98 ) [cart_default] => Array ( [url] => https://www.picksea.com/75999-cart_default/nv-charts-fr10-45-nautical-charts-french-riviera-toulon-menton.jpg [width] => 125 [height] => 125 ) [home_default] => Array ( [url] => https://www.picksea.com/75999-home_default/nv-charts-fr10-45-nautical-charts-french-riviera-toulon-menton.jpg [width] => 250 [height] => 250 ) [home_large] => Array ( [url] => https://www.picksea.com/75999-home_large/nv-charts-fr10-45-nautical-charts-french-riviera-toulon-menton.jpg [width] => 280 [height] => 280 ) [medium_default] => Array ( [url] => https://www.picksea.com/75999-medium_default/nv-charts-fr10-45-nautical-charts-french-riviera-toulon-menton.jpg [width] => 452 [height] => 452 ) [large_default] => Array ( [url] => https://www.picksea.com/75999-large_default/nv-charts-fr10-45-nautical-charts-french-riviera-toulon-menton.jpg [width] => 800 [height] => 800 ) ) [small] => Array ( [url] => https://www.picksea.com/75999-small_default/nv-charts-fr10-45-nautical-charts-french-riviera-toulon-menton.jpg [width] => 98 [height] => 98 ) [medium] => Array ( [url] => https://www.picksea.com/75999-home_large/nv-charts-fr10-45-nautical-charts-french-riviera-toulon-menton.jpg [width] => 280 [height] => 280 ) [large] => Array ( [url] => https://www.picksea.com/75999-large_default/nv-charts-fr10-45-nautical-charts-french-riviera-toulon-menton.jpg [width] => 800 [height] => 800 ) [legend] => [cover] => 1 [id_image] => 75999 [position] => 1 [associatedVariants] => Array ( ) ) [1] => Array ( [bySize] => Array ( [small_default] => Array ( [url] => https://www.picksea.com/76001-small_default/nv-charts-fr10-45-nautical-charts-french-riviera-toulon-menton.jpg [width] => 98 [height] => 98 ) [cart_default] => Array ( [url] => https://www.picksea.com/76001-cart_default/nv-charts-fr10-45-nautical-charts-french-riviera-toulon-menton.jpg [width] => 125 [height] => 125 ) [home_default] => Array ( [url] => https://www.picksea.com/76001-home_default/nv-charts-fr10-45-nautical-charts-french-riviera-toulon-menton.jpg [width] => 250 [height] => 250 ) [home_large] => Array ( [url] => https://www.picksea.com/76001-home_large/nv-charts-fr10-45-nautical-charts-french-riviera-toulon-menton.jpg [width] => 280 [height] => 280 ) [medium_default] => Array ( [url] => https://www.picksea.com/76001-medium_default/nv-charts-fr10-45-nautical-charts-french-riviera-toulon-menton.jpg [width] => 452 [height] => 452 ) [large_default] => Array ( [url] => https://www.picksea.com/76001-large_default/nv-charts-fr10-45-nautical-charts-french-riviera-toulon-menton.jpg [width] => 800 [height] => 800 ) ) [small] => Array ( [url] => https://www.picksea.com/76001-small_default/nv-charts-fr10-45-nautical-charts-french-riviera-toulon-menton.jpg [width] => 98 [height] => 98 ) [medium] => Array ( [url] => https://www.picksea.com/76001-home_large/nv-charts-fr10-45-nautical-charts-french-riviera-toulon-menton.jpg [width] => 280 [height] => 280 ) [large] => Array ( [url] => https://www.picksea.com/76001-large_default/nv-charts-fr10-45-nautical-charts-french-riviera-toulon-menton.jpg [width] => 800 [height] => 800 ) [legend] => [cover] => [id_image] => 76001 [position] => 2 [associatedVariants] => Array ( ) ) [2] => Array ( [bySize] => Array ( [small_default] => Array ( [url] => https://www.picksea.com/76000-small_default/nv-charts-fr10-45-nautical-charts-french-riviera-toulon-menton.jpg [width] => 98 [height] => 98 ) [cart_default] => Array ( [url] => https://www.picksea.com/76000-cart_default/nv-charts-fr10-45-nautical-charts-french-riviera-toulon-menton.jpg [width] => 125 [height] => 125 ) [home_default] => Array ( [url] => https://www.picksea.com/76000-home_default/nv-charts-fr10-45-nautical-charts-french-riviera-toulon-menton.jpg [width] => 250 [height] => 250 ) [home_large] => Array ( [url] => https://www.picksea.com/76000-home_large/nv-charts-fr10-45-nautical-charts-french-riviera-toulon-menton.jpg [width] => 280 [height] => 280 ) [medium_default] => Array ( [url] => https://www.picksea.com/76000-medium_default/nv-charts-fr10-45-nautical-charts-french-riviera-toulon-menton.jpg [width] => 452 [height] => 452 ) [large_default] => Array ( [url] => https://www.picksea.com/76000-large_default/nv-charts-fr10-45-nautical-charts-french-riviera-toulon-menton.jpg [width] => 800 [height] => 800 ) ) [small] => Array ( [url] => https://www.picksea.com/76000-small_default/nv-charts-fr10-45-nautical-charts-french-riviera-toulon-menton.jpg [width] => 98 [height] => 98 ) [medium] => Array ( [url] => https://www.picksea.com/76000-home_large/nv-charts-fr10-45-nautical-charts-french-riviera-toulon-menton.jpg [width] => 280 [height] => 280 ) [large] => Array ( [url] => https://www.picksea.com/76000-large_default/nv-charts-fr10-45-nautical-charts-french-riviera-toulon-menton.jpg [width] => 800 [height] => 800 ) [legend] => [cover] => [id_image] => 76000 [position] => 3 [associatedVariants] => Array ( ) ) [3] => Array ( [bySize] => Array ( [small_default] => Array ( [url] => https://www.picksea.com/68511-small_default/nv-charts-fr10-45-nautical-charts-french-riviera-toulon-menton.jpg [width] => 98 [height] => 98 ) [cart_default] => Array ( [url] => https://www.picksea.com/68511-cart_default/nv-charts-fr10-45-nautical-charts-french-riviera-toulon-menton.jpg [width] => 125 [height] => 125 ) [home_default] => Array ( [url] => https://www.picksea.com/68511-home_default/nv-charts-fr10-45-nautical-charts-french-riviera-toulon-menton.jpg [width] => 250 [height] => 250 ) [home_large] => Array ( [url] => https://www.picksea.com/68511-home_large/nv-charts-fr10-45-nautical-charts-french-riviera-toulon-menton.jpg [width] => 280 [height] => 280 ) [medium_default] => Array ( [url] => https://www.picksea.com/68511-medium_default/nv-charts-fr10-45-nautical-charts-french-riviera-toulon-menton.jpg [width] => 452 [height] => 452 ) [large_default] => Array ( [url] => https://www.picksea.com/68511-large_default/nv-charts-fr10-45-nautical-charts-french-riviera-toulon-menton.jpg [width] => 800 [height] => 800 ) ) [small] => Array ( [url] => https://www.picksea.com/68511-small_default/nv-charts-fr10-45-nautical-charts-french-riviera-toulon-menton.jpg [width] => 98 [height] => 98 ) [medium] => Array ( [url] => https://www.picksea.com/68511-home_large/nv-charts-fr10-45-nautical-charts-french-riviera-toulon-menton.jpg [width] => 280 [height] => 280 ) [large] => Array ( [url] => https://www.picksea.com/68511-large_default/nv-charts-fr10-45-nautical-charts-french-riviera-toulon-menton.jpg [width] => 800 [height] => 800 ) [legend] => [cover] => [id_image] => 68511 [position] => 4 [associatedVariants] => Array ( ) ) [4] => Array ( [bySize] => Array ( [small_default] => Array ( [url] => https://www.picksea.com/70178-small_default/nv-charts-fr10-45-nautical-charts-french-riviera-toulon-menton.jpg [width] => 98 [height] => 98 ) [cart_default] => Array ( [url] => https://www.picksea.com/70178-cart_default/nv-charts-fr10-45-nautical-charts-french-riviera-toulon-menton.jpg [width] => 125 [height] => 125 ) [home_default] => Array ( [url] => https://www.picksea.com/70178-home_default/nv-charts-fr10-45-nautical-charts-french-riviera-toulon-menton.jpg [width] => 250 [height] => 250 ) [home_large] => Array ( [url] => https://www.picksea.com/70178-home_large/nv-charts-fr10-45-nautical-charts-french-riviera-toulon-menton.jpg [width] => 280 [height] => 280 ) [medium_default] => Array ( [url] => https://www.picksea.com/70178-medium_default/nv-charts-fr10-45-nautical-charts-french-riviera-toulon-menton.jpg [width] => 452 [height] => 452 ) [large_default] => Array ( [url] => https://www.picksea.com/70178-large_default/nv-charts-fr10-45-nautical-charts-french-riviera-toulon-menton.jpg [width] => 800 [height] => 800 ) ) [small] => Array ( [url] => https://www.picksea.com/70178-small_default/nv-charts-fr10-45-nautical-charts-french-riviera-toulon-menton.jpg [width] => 98 [height] => 98 ) [medium] => Array ( [url] => https://www.picksea.com/70178-home_large/nv-charts-fr10-45-nautical-charts-french-riviera-toulon-menton.jpg [width] => 280 [height] => 280 ) [large] => Array ( [url] => https://www.picksea.com/70178-large_default/nv-charts-fr10-45-nautical-charts-french-riviera-toulon-menton.jpg [width] => 800 [height] => 800 ) [legend] => [cover] => [id_image] => 70178 [position] => 5 [associatedVariants] => Array ( ) ) [5] => Array ( [bySize] => Array ( [small_default] => Array ( [url] => https://www.picksea.com/68512-small_default/nv-charts-fr10-45-nautical-charts-french-riviera-toulon-menton.jpg [width] => 98 [height] => 98 ) [cart_default] => Array ( [url] => https://www.picksea.com/68512-cart_default/nv-charts-fr10-45-nautical-charts-french-riviera-toulon-menton.jpg [width] => 125 [height] => 125 ) [home_default] => Array ( [url] => https://www.picksea.com/68512-home_default/nv-charts-fr10-45-nautical-charts-french-riviera-toulon-menton.jpg [width] => 250 [height] => 250 ) [home_large] => Array ( [url] => https://www.picksea.com/68512-home_large/nv-charts-fr10-45-nautical-charts-french-riviera-toulon-menton.jpg [width] => 280 [height] => 280 ) [medium_default] => Array ( [url] => https://www.picksea.com/68512-medium_default/nv-charts-fr10-45-nautical-charts-french-riviera-toulon-menton.jpg [width] => 452 [height] => 452 ) [large_default] => Array ( [url] => https://www.picksea.com/68512-large_default/nv-charts-fr10-45-nautical-charts-french-riviera-toulon-menton.jpg [width] => 800 [height] => 800 ) ) [small] => Array ( [url] => https://www.picksea.com/68512-small_default/nv-charts-fr10-45-nautical-charts-french-riviera-toulon-menton.jpg [width] => 98 [height] => 98 ) [medium] => Array ( [url] => https://www.picksea.com/68512-home_large/nv-charts-fr10-45-nautical-charts-french-riviera-toulon-menton.jpg [width] => 280 [height] => 280 ) [large] => Array ( [url] => https://www.picksea.com/68512-large_default/nv-charts-fr10-45-nautical-charts-french-riviera-toulon-menton.jpg [width] => 800 [height] => 800 ) [legend] => [cover] => [id_image] => 68512 [position] => 6 [associatedVariants] => Array ( ) ) [6] => Array ( [bySize] => Array ( [small_default] => Array ( [url] => https://www.picksea.com/68513-small_default/nv-charts-fr10-45-nautical-charts-french-riviera-toulon-menton.jpg [width] => 98 [height] => 98 ) [cart_default] => Array ( [url] => https://www.picksea.com/68513-cart_default/nv-charts-fr10-45-nautical-charts-french-riviera-toulon-menton.jpg [width] => 125 [height] => 125 ) [home_default] => Array ( [url] => https://www.picksea.com/68513-home_default/nv-charts-fr10-45-nautical-charts-french-riviera-toulon-menton.jpg [width] => 250 [height] => 250 ) [home_large] => Array ( [url] => https://www.picksea.com/68513-home_large/nv-charts-fr10-45-nautical-charts-french-riviera-toulon-menton.jpg [width] => 280 [height] => 280 ) [medium_default] => Array ( [url] => https://www.picksea.com/68513-medium_default/nv-charts-fr10-45-nautical-charts-french-riviera-toulon-menton.jpg [width] => 452 [height] => 452 ) [large_default] => Array ( [url] => https://www.picksea.com/68513-large_default/nv-charts-fr10-45-nautical-charts-french-riviera-toulon-menton.jpg [width] => 800 [height] => 800 ) ) [small] => Array ( [url] => https://www.picksea.com/68513-small_default/nv-charts-fr10-45-nautical-charts-french-riviera-toulon-menton.jpg [width] => 98 [height] => 98 ) [medium] => Array ( [url] => https://www.picksea.com/68513-home_large/nv-charts-fr10-45-nautical-charts-french-riviera-toulon-menton.jpg [width] => 280 [height] => 280 ) [large] => Array ( [url] => https://www.picksea.com/68513-large_default/nv-charts-fr10-45-nautical-charts-french-riviera-toulon-menton.jpg [width] => 800 [height] => 800 ) [legend] => [cover] => [id_image] => 68513 [position] => 7 [associatedVariants] => Array ( ) ) [7] => Array ( [bySize] => Array ( [small_default] => Array ( [url] => https://www.picksea.com/68514-small_default/nv-charts-fr10-45-nautical-charts-french-riviera-toulon-menton.jpg [width] => 98 [height] => 98 ) [cart_default] => Array ( [url] => https://www.picksea.com/68514-cart_default/nv-charts-fr10-45-nautical-charts-french-riviera-toulon-menton.jpg [width] => 125 [height] => 125 ) [home_default] => Array ( [url] => https://www.picksea.com/68514-home_default/nv-charts-fr10-45-nautical-charts-french-riviera-toulon-menton.jpg [width] => 250 [height] => 250 ) [home_large] => Array ( [url] => https://www.picksea.com/68514-home_large/nv-charts-fr10-45-nautical-charts-french-riviera-toulon-menton.jpg [width] => 280 [height] => 280 ) [medium_default] => Array ( [url] => https://www.picksea.com/68514-medium_default/nv-charts-fr10-45-nautical-charts-french-riviera-toulon-menton.jpg [width] => 452 [height] => 452 ) [large_default] => Array ( [url] => https://www.picksea.com/68514-large_default/nv-charts-fr10-45-nautical-charts-french-riviera-toulon-menton.jpg [width] => 800 [height] => 800 ) ) [small] => Array ( [url] => https://www.picksea.com/68514-small_default/nv-charts-fr10-45-nautical-charts-french-riviera-toulon-menton.jpg [width] => 98 [height] => 98 ) [medium] => Array ( [url] => https://www.picksea.com/68514-home_large/nv-charts-fr10-45-nautical-charts-french-riviera-toulon-menton.jpg [width] => 280 [height] => 280 ) [large] => Array ( [url] => https://www.picksea.com/68514-large_default/nv-charts-fr10-45-nautical-charts-french-riviera-toulon-menton.jpg [width] => 800 [height] => 800 ) [legend] => [cover] => [id_image] => 68514 [position] => 8 [associatedVariants] => Array ( ) ) [8] => Array ( [bySize] => Array ( [small_default] => Array ( [url] => https://www.picksea.com/70179-small_default/nv-charts-fr10-45-nautical-charts-french-riviera-toulon-menton.jpg [width] => 98 [height] => 98 ) [cart_default] => Array ( [url] => https://www.picksea.com/70179-cart_default/nv-charts-fr10-45-nautical-charts-french-riviera-toulon-menton.jpg [width] => 125 [height] => 125 ) [home_default] => Array ( [url] => https://www.picksea.com/70179-home_default/nv-charts-fr10-45-nautical-charts-french-riviera-toulon-menton.jpg [width] => 250 [height] => 250 ) [home_large] => Array ( [url] => https://www.picksea.com/70179-home_large/nv-charts-fr10-45-nautical-charts-french-riviera-toulon-menton.jpg [width] => 280 [height] => 280 ) [medium_default] => Array ( [url] => https://www.picksea.com/70179-medium_default/nv-charts-fr10-45-nautical-charts-french-riviera-toulon-menton.jpg [width] => 452 [height] => 452 ) [large_default] => Array ( [url] => https://www.picksea.com/70179-large_default/nv-charts-fr10-45-nautical-charts-french-riviera-toulon-menton.jpg [width] => 800 [height] => 800 ) ) [small] => Array ( [url] => https://www.picksea.com/70179-small_default/nv-charts-fr10-45-nautical-charts-french-riviera-toulon-menton.jpg [width] => 98 [height] => 98 ) [medium] => Array ( [url] => https://www.picksea.com/70179-home_large/nv-charts-fr10-45-nautical-charts-french-riviera-toulon-menton.jpg [width] => 280 [height] => 280 ) [large] => Array ( [url] => https://www.picksea.com/70179-large_default/nv-charts-fr10-45-nautical-charts-french-riviera-toulon-menton.jpg [width] => 800 [height] => 800 ) [legend] => [cover] => [id_image] => 70179 [position] => 9 [associatedVariants] => Array ( ) ) [9] => Array ( [bySize] => Array ( [small_default] => Array ( [url] => https://www.picksea.com/70180-small_default/nv-charts-fr10-45-nautical-charts-french-riviera-toulon-menton.jpg [width] => 98 [height] => 98 ) [cart_default] => Array ( [url] => https://www.picksea.com/70180-cart_default/nv-charts-fr10-45-nautical-charts-french-riviera-toulon-menton.jpg [width] => 125 [height] => 125 ) [home_default] => Array ( [url] => https://www.picksea.com/70180-home_default/nv-charts-fr10-45-nautical-charts-french-riviera-toulon-menton.jpg [width] => 250 [height] => 250 ) [home_large] => Array ( [url] => https://www.picksea.com/70180-home_large/nv-charts-fr10-45-nautical-charts-french-riviera-toulon-menton.jpg [width] => 280 [height] => 280 ) [medium_default] => Array ( [url] => https://www.picksea.com/70180-medium_default/nv-charts-fr10-45-nautical-charts-french-riviera-toulon-menton.jpg [width] => 452 [height] => 452 ) [large_default] => Array ( [url] => https://www.picksea.com/70180-large_default/nv-charts-fr10-45-nautical-charts-french-riviera-toulon-menton.jpg [width] => 800 [height] => 800 ) ) [small] => Array ( [url] => https://www.picksea.com/70180-small_default/nv-charts-fr10-45-nautical-charts-french-riviera-toulon-menton.jpg [width] => 98 [height] => 98 ) [medium] => Array ( [url] => https://www.picksea.com/70180-home_large/nv-charts-fr10-45-nautical-charts-french-riviera-toulon-menton.jpg [width] => 280 [height] => 280 ) [large] => Array ( [url] => https://www.picksea.com/70180-large_default/nv-charts-fr10-45-nautical-charts-french-riviera-toulon-menton.jpg [width] => 800 [height] => 800 ) [legend] => [cover] => [id_image] => 70180 [position] => 10 [associatedVariants] => Array ( ) ) [10] => Array ( [bySize] => Array ( [small_default] => Array ( [url] => https://www.picksea.com/70181-small_default/nv-charts-fr10-45-nautical-charts-french-riviera-toulon-menton.jpg [width] => 98 [height] => 98 ) [cart_default] => Array ( [url] => https://www.picksea.com/70181-cart_default/nv-charts-fr10-45-nautical-charts-french-riviera-toulon-menton.jpg [width] => 125 [height] => 125 ) [home_default] => Array ( [url] => https://www.picksea.com/70181-home_default/nv-charts-fr10-45-nautical-charts-french-riviera-toulon-menton.jpg [width] => 250 [height] => 250 ) [home_large] => Array ( [url] => https://www.picksea.com/70181-home_large/nv-charts-fr10-45-nautical-charts-french-riviera-toulon-menton.jpg [width] => 280 [height] => 280 ) [medium_default] => Array ( [url] => https://www.picksea.com/70181-medium_default/nv-charts-fr10-45-nautical-charts-french-riviera-toulon-menton.jpg [width] => 452 [height] => 452 ) [large_default] => Array ( [url] => https://www.picksea.com/70181-large_default/nv-charts-fr10-45-nautical-charts-french-riviera-toulon-menton.jpg [width] => 800 [height] => 800 ) ) [small] => Array ( [url] => https://www.picksea.com/70181-small_default/nv-charts-fr10-45-nautical-charts-french-riviera-toulon-menton.jpg [width] => 98 [height] => 98 ) [medium] => Array ( [url] => https://www.picksea.com/70181-home_large/nv-charts-fr10-45-nautical-charts-french-riviera-toulon-menton.jpg [width] => 280 [height] => 280 ) [large] => Array ( [url] => https://www.picksea.com/70181-large_default/nv-charts-fr10-45-nautical-charts-french-riviera-toulon-menton.jpg [width] => 800 [height] => 800 ) [legend] => [cover] => [id_image] => 70181 [position] => 11 [associatedVariants] => Array ( ) ) ) ) [cover] => Array ( [type] => variable [value] => Array ( [bySize] => Array ( [small_default] => Array ( [url] => https://www.picksea.com/75999-small_default/nv-charts-fr10-45-nautical-charts-french-riviera-toulon-menton.jpg [width] => 98 [height] => 98 ) [cart_default] => Array ( [url] => https://www.picksea.com/75999-cart_default/nv-charts-fr10-45-nautical-charts-french-riviera-toulon-menton.jpg [width] => 125 [height] => 125 ) [home_default] => Array ( [url] => https://www.picksea.com/75999-home_default/nv-charts-fr10-45-nautical-charts-french-riviera-toulon-menton.jpg [width] => 250 [height] => 250 ) [home_large] => Array ( [url] => https://www.picksea.com/75999-home_large/nv-charts-fr10-45-nautical-charts-french-riviera-toulon-menton.jpg [width] => 280 [height] => 280 ) [medium_default] => Array ( [url] => https://www.picksea.com/75999-medium_default/nv-charts-fr10-45-nautical-charts-french-riviera-toulon-menton.jpg [width] => 452 [height] => 452 ) [large_default] => Array ( [url] => https://www.picksea.com/75999-large_default/nv-charts-fr10-45-nautical-charts-french-riviera-toulon-menton.jpg [width] => 800 [height] => 800 ) ) [small] => Array ( [url] => https://www.picksea.com/75999-small_default/nv-charts-fr10-45-nautical-charts-french-riviera-toulon-menton.jpg [width] => 98 [height] => 98 ) [medium] => Array ( [url] => https://www.picksea.com/75999-home_large/nv-charts-fr10-45-nautical-charts-french-riviera-toulon-menton.jpg [width] => 280 [height] => 280 ) [large] => Array ( [url] => https://www.picksea.com/75999-large_default/nv-charts-fr10-45-nautical-charts-french-riviera-toulon-menton.jpg [width] => 800 [height] => 800 ) [legend] => [cover] => 1 [id_image] => 75999 [position] => 1 [associatedVariants] => Array ( ) ) ) [has_discount] => Array ( [type] => variable [value] => ) [discount_type] => Array ( [type] => variable [value] => percentage ) [discount_percentage] => Array ( [type] => variable [value] => 0% ) [discount_percentage_absolute] => Array ( [type] => variable [value] => 0% ) [discount_amount] => Array ( [type] => variable [value] => €0.00 ) [discount_amount_to_display] => Array ( [type] => variable [value] => -€0.00 ) [price_amount] => Array ( [type] => variable [value] => 61.52 ) [regular_price_amount] => Array ( [type] => variable [value] => 61.516588 ) [regular_price] => Array ( [type] => variable [value] => €61.52 ) [discount_to_display] => Array ( [type] => variable [value] => €0.00 ) [unit_price_full] => Array ( [type] => variable [value] => ) [show_availability] => Array ( [type] => variable [value] => 1 ) [availability_date] => Array ( [type] => variable [value] => ) [availability_message] => Array ( [type] => variable [value] => In stock ) [availability] => Array ( [type] => variable [value] => available ) ) ) [arrayAccessIterator:PrestaShop\PrestaShop\Adapter\Presenter\AbstractLazyArray:private] => ArrayIterator Object ( [storage:ArrayIterator:private] => ArrayObject Object ( [storage:ArrayObject:private] => Array ( [id] => Array ( [type] => method [value] => getId ) [attributes] => Array ( [type] => method [value] => getAttributes ) [show_price] => Array ( [type] => method [value] => getShowPrice ) [weight_unit] => Array ( [type] => method [value] => getWeightUnit ) [url] => Array ( [type] => method [value] => getUrl ) [canonical_url] => Array ( [type] => method [value] => getCanonicalUrl ) [add_to_cart_url] => Array ( [type] => method [value] => getAddToCartUrl ) [condition] => Array ( [type] => method [value] => getCondition ) [delivery_information] => Array ( [type] => method [value] => getDeliveryInformation ) [embedded_attributes] => Array ( [type] => method [value] => getEmbeddedAttributes ) [file_size_formatted] => Array ( [type] => method [value] => getFileSizeFormatted ) [attachments] => Array ( [type] => method [value] => getAttachments ) [quantity_discounts] => Array ( [type] => method [value] => getQuantityDiscounts ) [reference_to_display] => Array ( [type] => method [value] => getReferenceToDisplay ) [grouped_features] => Array ( [type] => method [value] => getGroupedFeatures ) [seo_availability] => Array ( [type] => method [value] => getSeoAvailability ) [labels] => Array ( [type] => method [value] => getLabels ) [ecotax] => Array ( [type] => method [value] => getEcotax ) [flags] => Array ( [type] => method [value] => getFlags ) [main_variants] => Array ( [type] => method [value] => getMainVariants ) [specific_references] => Array ( [type] => method [value] => getSpecificReferences ) [id_shop_default] => Array ( [type] => variable [value] => 1 ) [id_manufacturer] => Array ( [type] => variable [value] => 10486 ) [id_supplier] => Array ( [type] => variable [value] => 10271 ) [reference] => Array ( [type] => variable [value] => NV-FR10 ) [supplier_reference] => Array ( [type] => variable [value] => ) [location] => Array ( [type] => variable [value] => ) [width] => Array ( [type] => variable [value] => 0.000000 ) [height] => Array ( [type] => variable [value] => 0.000000 ) [depth] => Array ( [type] => variable [value] => 0.000000 ) [weight] => Array ( [type] => variable [value] => 0.570000 ) [quantity_discount] => Array ( [type] => variable [value] => 0 ) [ean13] => Array ( [type] => variable [value] => 9783910644519 ) [isbn] => Array ( [type] => variable [value] => ) [upc] => Array ( [type] => variable [value] => ) [cache_is_pack] => Array ( [type] => variable [value] => 0 ) [cache_has_attachments] => Array ( [type] => variable [value] => 0 ) [is_virtual] => Array ( [type] => variable [value] => 0 ) [state] => Array ( [type] => variable [value] => 1 ) [additional_delivery_times] => Array ( [type] => variable [value] => 1 ) [delivery_in_stock] => Array ( [type] => variable [value] => ) [delivery_out_stock] => Array ( [type] => variable [value] => ) [id_category_default] => Array ( [type] => variable [value] => 106804 ) [id_tax_rules_group] => Array ( [type] => variable [value] => 37 ) [on_sale] => Array ( [type] => variable [value] => 0 ) [online_only] => Array ( [type] => variable [value] => 0 ) [minimal_quantity] => Array ( [type] => variable [value] => 1 ) [low_stock_threshold] => Array ( [type] => variable [value] => ) [low_stock_alert] => Array ( [type] => variable [value] => 0 ) [price] => Array ( [type] => variable [value] => €61.52 ) [wholesale_price] => Array ( [type] => variable [value] => 39.480000 ) [unity] => Array ( [type] => variable [value] => ) [unit_price_ratio] => Array ( [type] => variable [value] => 0.000000 ) [additional_shipping_cost] => Array ( [type] => variable [value] => 0.00 ) [customizable] => Array ( [type] => variable [value] => 0 ) [text_fields] => Array ( [type] => variable [value] => 0 ) [uploadable_files] => Array ( [type] => variable [value] => 0 ) [redirect_type] => Array ( [type] => variable [value] => 404 ) [id_type_redirected] => Array ( [type] => variable [value] => 0 ) [available_for_order] => Array ( [type] => variable [value] => 1 ) [available_date] => Array ( [type] => variable [value] => 0000-00-00 ) [show_condition] => Array ( [type] => variable [value] => 0 ) [indexed] => Array ( [type] => variable [value] => 1 ) [visibility] => Array ( [type] => variable [value] => both ) [cache_default_attribute] => Array ( [type] => variable [value] => 0 ) [advanced_stock_management] => Array ( [type] => variable [value] => 0 ) [date_add] => Array ( [type] => variable [value] => 2020-01-18 17:21:09 ) [date_upd] => Array ( [type] => variable [value] => 2023-05-17 07:48:36 ) [pack_stock_type] => Array ( [type] => variable [value] => 3 ) [meta_description] => Array ( [type] => variable [value] => Find your NV-Charts FR10 - 45 nautical charts French Riviera (from Toulon to Menton) - offered 3 regulatory adhesive boards ) [meta_keywords] => Array ( [type] => variable [value] => toulon,hyeres,port cros,porquerolles,fréjus,saint raphaël,canes,antibes,nice,monaco,chin ) [meta_title] => Array ( [type] => variable [value] => NV-CHARTS FR10 - 45 Côte d'Azur Nautical Charts (from Toulon to Menton) + 3 regulatory adhesive sheets ) [link_rewrite] => Array ( [type] => variable [value] => nv-charts-fr10-45-nautical-charts-french-riviera-toulon-menton ) [name] => Array ( [type] => variable [value] => NV-CHARTS FR10 - 45 Côte d'Azur Nautical Charts (from Toulon to Menton) + 3 regulatory adhesive sheets ) [description] => Array ( [type] => variable [value] =>

Bound with staples and in a sturdy transparent pocket (A3/A2 format).

3 adhesive boards (A5 format)

Free download of NV Navigator Light software

NV-Charts is a German publisher that has designed and developed a card pack concept that combines the traditional paper form with modern electronics.

The concept is to propose for the navigation area from Toulon to Menton in the same pack paper charts at different scales (from the map of the area covered to the detailed maps of the ports) and the same charts in electronic format that can be used with the NVapp application, i.e. the navigation software of NV-Charts, whose standard version (sufficient for pleasure boating) is free and can be used on any support (Windows, Android, MacOS or Iphone)

) [description_short] => Array ( [type] => variable [value] =>

NV-CHARTS FR10 - 45 Côte d'Azur Nautical Charts (from Toulon to Menton) + the 3 regulatory adhesive boards

In this NV-Charts FR10 pack, you will find an Atlas of 45 Mediterranean Riviera charts from Toulon to Menton and Monaco including 2 offshore charts, 11 coastal charts and 32 detailed charts. With a personal download code, you will have access to all the maps in digital format as well as the NV Graphical Navigator light navigation software both freely usable on PC, tablets or smartphone!

The areas represented are: Mediterranean Riviera - Toulon, Hyères, Port Cros, Porquerolles, Fréjus, Saint Raphaël, Cannes, Antibes, Nice, Monaco, Menton (FRANCE).

Free with your FR10 pack: 3 adhesive sheets containing the mandatory regulatory documentation (RIPAM, buoys and flags) for navigation in coastal areas (art 242-2.04 of Division 240). When you buy your pack, you have all the regulatory documentation for sailing within 6 miles of a shelter.

Description of the FR10 card pack

) [available_now] => Array ( [type] => variable [value] => ) [available_later] => Array ( [type] => variable [value] => ) [video] => Array ( [type] => variable [value] => ) [personnalisation] => Array ( [type] => variable [value] => 0 ) [markdown] => Array ( [type] => variable [value] => ) [catdecathon] => Array ( [type] => variable [value] => ) [id_product] => Array ( [type] => variable [value] => 31729 ) [out_of_stock] => Array ( [type] => variable [value] => 2 ) [new] => Array ( [type] => variable [value] => 0 ) [id_product_attribute] => Array ( [type] => variable [value] => 0 ) [quantity_wanted] => Array ( [type] => variable [value] => 1 ) [extraContent] => Array ( [type] => variable [value] => Array ( ) ) [allow_oosp] => Array ( [type] => variable [value] => 1 ) [category] => Array ( [type] => variable [value] => packs-nv-charts ) [category_name] => Array ( [type] => variable [value] => NV-Charts ) [link] => Array ( [type] => variable [value] => https://www.picksea.com/en/nv-charts-fr10-45-nautical-charts-french-riviera-toulon-menton-nv-charts-31729.html ) [attribute_price] => Array ( [type] => variable [value] => 0 ) [price_tax_exc] => Array ( [type] => variable [value] => 61.516588 ) [price_without_reduction] => Array ( [type] => variable [value] => 61.516588 ) [price_without_reduction_without_tax] => Array ( [type] => variable [value] => 61.516588 ) [reduction] => Array ( [type] => variable [value] => 0 ) [reduction_without_tax] => Array ( [type] => variable [value] => 0 ) [specific_prices] => Array ( [type] => variable [value] => Array ( [id_specific_price] => 641239370 [id_specific_price_rule] => 0 [id_cart] => 0 [id_product] => 31729 [id_shop] => 1 [id_shop_group] => 0 [id_currency] => 0 [id_country] => 0 [id_group] => 0 [id_customer] => 0 [id_product_attribute] => 0 [price] => -1.000000 [from_quantity] => 1 [reduction] => 0.000000 [reduction_tax] => 1 [reduction_type] => percentage [from] => 0000-00-00 00:00:00 [to] => 0000-00-00 00:00:00 [score] => 48 ) ) [quantity] => Array ( [type] => variable [value] => 2 ) [quantity_all_versions] => Array ( [type] => variable [value] => 2 ) [id_image] => Array ( [type] => variable [value] => en-default ) [features] => Array ( [type] => variable [value] => Array ( ) ) [virtual] => Array ( [type] => variable [value] => 0 ) [pack] => Array ( [type] => variable [value] => 0 ) [packItems] => Array ( [type] => variable [value] => Array ( ) ) [nopackprice] => Array ( [type] => variable [value] => 0 ) [customization_required] => Array ( [type] => variable [value] => ) [rate] => Array ( [type] => variable [value] => 0 ) [tax_name] => Array ( [type] => variable [value] => ) [ecotax_rate] => Array ( [type] => variable [value] => 0 ) [unit_price] => Array ( [type] => variable [value] => ) [customizations] => Array ( [type] => variable [value] => Array ( [fields] => Array ( ) ) ) [id_customization] => Array ( [type] => variable [value] => 0 ) [is_customizable] => Array ( [type] => variable [value] => ) [show_quantities] => Array ( [type] => variable [value] => 1 ) [quantity_label] => Array ( [type] => variable [value] => Items ) [customer_group_discount] => Array ( [type] => variable [value] => 0 ) [title] => Array ( [type] => variable [value] => NV-CHARTS FR10 - 45 Côte d'Azur Nautical Charts (from Toulon to Menton) + 3 regulatory adhesive sheets ) [images] => Array ( [type] => variable [value] => Array ( [0] => Array ( [bySize] => Array ( [small_default] => Array ( [url] => https://www.picksea.com/75999-small_default/nv-charts-fr10-45-nautical-charts-french-riviera-toulon-menton.jpg [width] => 98 [height] => 98 ) [cart_default] => Array ( [url] => https://www.picksea.com/75999-cart_default/nv-charts-fr10-45-nautical-charts-french-riviera-toulon-menton.jpg [width] => 125 [height] => 125 ) [home_default] => Array ( [url] => https://www.picksea.com/75999-home_default/nv-charts-fr10-45-nautical-charts-french-riviera-toulon-menton.jpg [width] => 250 [height] => 250 ) [home_large] => Array ( [url] => https://www.picksea.com/75999-home_large/nv-charts-fr10-45-nautical-charts-french-riviera-toulon-menton.jpg [width] => 280 [height] => 280 ) [medium_default] => Array ( [url] => https://www.picksea.com/75999-medium_default/nv-charts-fr10-45-nautical-charts-french-riviera-toulon-menton.jpg [width] => 452 [height] => 452 ) [large_default] => Array ( [url] => https://www.picksea.com/75999-large_default/nv-charts-fr10-45-nautical-charts-french-riviera-toulon-menton.jpg [width] => 800 [height] => 800 ) ) [small] => Array ( [url] => https://www.picksea.com/75999-small_default/nv-charts-fr10-45-nautical-charts-french-riviera-toulon-menton.jpg [width] => 98 [height] => 98 ) [medium] => Array ( [url] => https://www.picksea.com/75999-home_large/nv-charts-fr10-45-nautical-charts-french-riviera-toulon-menton.jpg [width] => 280 [height] => 280 ) [large] => Array ( [url] => https://www.picksea.com/75999-large_default/nv-charts-fr10-45-nautical-charts-french-riviera-toulon-menton.jpg [width] => 800 [height] => 800 ) [legend] => [cover] => 1 [id_image] => 75999 [position] => 1 [associatedVariants] => Array ( ) ) [1] => Array ( [bySize] => Array ( [small_default] => Array ( [url] => https://www.picksea.com/76001-small_default/nv-charts-fr10-45-nautical-charts-french-riviera-toulon-menton.jpg [width] => 98 [height] => 98 ) [cart_default] => Array ( [url] => https://www.picksea.com/76001-cart_default/nv-charts-fr10-45-nautical-charts-french-riviera-toulon-menton.jpg [width] => 125 [height] => 125 ) [home_default] => Array ( [url] => https://www.picksea.com/76001-home_default/nv-charts-fr10-45-nautical-charts-french-riviera-toulon-menton.jpg [width] => 250 [height] => 250 ) [home_large] => Array ( [url] => https://www.picksea.com/76001-home_large/nv-charts-fr10-45-nautical-charts-french-riviera-toulon-menton.jpg [width] => 280 [height] => 280 ) [medium_default] => Array ( [url] => https://www.picksea.com/76001-medium_default/nv-charts-fr10-45-nautical-charts-french-riviera-toulon-menton.jpg [width] => 452 [height] => 452 ) [large_default] => Array ( [url] => https://www.picksea.com/76001-large_default/nv-charts-fr10-45-nautical-charts-french-riviera-toulon-menton.jpg [width] => 800 [height] => 800 ) ) [small] => Array ( [url] => https://www.picksea.com/76001-small_default/nv-charts-fr10-45-nautical-charts-french-riviera-toulon-menton.jpg [width] => 98 [height] => 98 ) [medium] => Array ( [url] => https://www.picksea.com/76001-home_large/nv-charts-fr10-45-nautical-charts-french-riviera-toulon-menton.jpg [width] => 280 [height] => 280 ) [large] => Array ( [url] => https://www.picksea.com/76001-large_default/nv-charts-fr10-45-nautical-charts-french-riviera-toulon-menton.jpg [width] => 800 [height] => 800 ) [legend] => [cover] => [id_image] => 76001 [position] => 2 [associatedVariants] => Array ( ) ) [2] => Array ( [bySize] => Array ( [small_default] => Array ( [url] => https://www.picksea.com/76000-small_default/nv-charts-fr10-45-nautical-charts-french-riviera-toulon-menton.jpg [width] => 98 [height] => 98 ) [cart_default] => Array ( [url] => https://www.picksea.com/76000-cart_default/nv-charts-fr10-45-nautical-charts-french-riviera-toulon-menton.jpg [width] => 125 [height] => 125 ) [home_default] => Array ( [url] => https://www.picksea.com/76000-home_default/nv-charts-fr10-45-nautical-charts-french-riviera-toulon-menton.jpg [width] => 250 [height] => 250 ) [home_large] => Array ( [url] => https://www.picksea.com/76000-home_large/nv-charts-fr10-45-nautical-charts-french-riviera-toulon-menton.jpg [width] => 280 [height] => 280 ) [medium_default] => Array ( [url] => https://www.picksea.com/76000-medium_default/nv-charts-fr10-45-nautical-charts-french-riviera-toulon-menton.jpg [width] => 452 [height] => 452 ) [large_default] => Array ( [url] => https://www.picksea.com/76000-large_default/nv-charts-fr10-45-nautical-charts-french-riviera-toulon-menton.jpg [width] => 800 [height] => 800 ) ) [small] => Array ( [url] => https://www.picksea.com/76000-small_default/nv-charts-fr10-45-nautical-charts-french-riviera-toulon-menton.jpg [width] => 98 [height] => 98 ) [medium] => Array ( [url] => https://www.picksea.com/76000-home_large/nv-charts-fr10-45-nautical-charts-french-riviera-toulon-menton.jpg [width] => 280 [height] => 280 ) [large] => Array ( [url] => https://www.picksea.com/76000-large_default/nv-charts-fr10-45-nautical-charts-french-riviera-toulon-menton.jpg [width] => 800 [height] => 800 ) [legend] => [cover] => [id_image] => 76000 [position] => 3 [associatedVariants] => Array ( ) ) [3] => Array ( [bySize] => Array ( [small_default] => Array ( [url] => https://www.picksea.com/68511-small_default/nv-charts-fr10-45-nautical-charts-french-riviera-toulon-menton.jpg [width] => 98 [height] => 98 ) [cart_default] => Array ( [url] => https://www.picksea.com/68511-cart_default/nv-charts-fr10-45-nautical-charts-french-riviera-toulon-menton.jpg [width] => 125 [height] => 125 ) [home_default] => Array ( [url] => https://www.picksea.com/68511-home_default/nv-charts-fr10-45-nautical-charts-french-riviera-toulon-menton.jpg [width] => 250 [height] => 250 ) [home_large] => Array ( [url] => https://www.picksea.com/68511-home_large/nv-charts-fr10-45-nautical-charts-french-riviera-toulon-menton.jpg [width] => 280 [height] => 280 ) [medium_default] => Array ( [url] => https://www.picksea.com/68511-medium_default/nv-charts-fr10-45-nautical-charts-french-riviera-toulon-menton.jpg [width] => 452 [height] => 452 ) [large_default] => Array ( [url] => https://www.picksea.com/68511-large_default/nv-charts-fr10-45-nautical-charts-french-riviera-toulon-menton.jpg [width] => 800 [height] => 800 ) ) [small] => Array ( [url] => https://www.picksea.com/68511-small_default/nv-charts-fr10-45-nautical-charts-french-riviera-toulon-menton.jpg [width] => 98 [height] => 98 ) [medium] => Array ( [url] => https://www.picksea.com/68511-home_large/nv-charts-fr10-45-nautical-charts-french-riviera-toulon-menton.jpg [width] => 280 [height] => 280 ) [large] => Array ( [url] => https://www.picksea.com/68511-large_default/nv-charts-fr10-45-nautical-charts-french-riviera-toulon-menton.jpg [width] => 800 [height] => 800 ) [legend] => [cover] => [id_image] => 68511 [position] => 4 [associatedVariants] => Array ( ) ) [4] => Array ( [bySize] => Array ( [small_default] => Array ( [url] => https://www.picksea.com/70178-small_default/nv-charts-fr10-45-nautical-charts-french-riviera-toulon-menton.jpg [width] => 98 [height] => 98 ) [cart_default] => Array ( [url] => https://www.picksea.com/70178-cart_default/nv-charts-fr10-45-nautical-charts-french-riviera-toulon-menton.jpg [width] => 125 [height] => 125 ) [home_default] => Array ( [url] => https://www.picksea.com/70178-home_default/nv-charts-fr10-45-nautical-charts-french-riviera-toulon-menton.jpg [width] => 250 [height] => 250 ) [home_large] => Array ( [url] => https://www.picksea.com/70178-home_large/nv-charts-fr10-45-nautical-charts-french-riviera-toulon-menton.jpg [width] => 280 [height] => 280 ) [medium_default] => Array ( [url] => https://www.picksea.com/70178-medium_default/nv-charts-fr10-45-nautical-charts-french-riviera-toulon-menton.jpg [width] => 452 [height] => 452 ) [large_default] => Array ( [url] => https://www.picksea.com/70178-large_default/nv-charts-fr10-45-nautical-charts-french-riviera-toulon-menton.jpg [width] => 800 [height] => 800 ) ) [small] => Array ( [url] => https://www.picksea.com/70178-small_default/nv-charts-fr10-45-nautical-charts-french-riviera-toulon-menton.jpg [width] => 98 [height] => 98 ) [medium] => Array ( [url] => https://www.picksea.com/70178-home_large/nv-charts-fr10-45-nautical-charts-french-riviera-toulon-menton.jpg [width] => 280 [height] => 280 ) [large] => Array ( [url] => https://www.picksea.com/70178-large_default/nv-charts-fr10-45-nautical-charts-french-riviera-toulon-menton.jpg [width] => 800 [height] => 800 ) [legend] => [cover] => [id_image] => 70178 [position] => 5 [associatedVariants] => Array ( ) ) [5] => Array ( [bySize] => Array ( [small_default] => Array ( [url] => https://www.picksea.com/68512-small_default/nv-charts-fr10-45-nautical-charts-french-riviera-toulon-menton.jpg [width] => 98 [height] => 98 ) [cart_default] => Array ( [url] => https://www.picksea.com/68512-cart_default/nv-charts-fr10-45-nautical-charts-french-riviera-toulon-menton.jpg [width] => 125 [height] => 125 ) [home_default] => Array ( [url] => https://www.picksea.com/68512-home_default/nv-charts-fr10-45-nautical-charts-french-riviera-toulon-menton.jpg [width] => 250 [height] => 250 ) [home_large] => Array ( [url] => https://www.picksea.com/68512-home_large/nv-charts-fr10-45-nautical-charts-french-riviera-toulon-menton.jpg [width] => 280 [height] => 280 ) [medium_default] => Array ( [url] => https://www.picksea.com/68512-medium_default/nv-charts-fr10-45-nautical-charts-french-riviera-toulon-menton.jpg [width] => 452 [height] => 452 ) [large_default] => Array ( [url] => https://www.picksea.com/68512-large_default/nv-charts-fr10-45-nautical-charts-french-riviera-toulon-menton.jpg [width] => 800 [height] => 800 ) ) [small] => Array ( [url] => https://www.picksea.com/68512-small_default/nv-charts-fr10-45-nautical-charts-french-riviera-toulon-menton.jpg [width] => 98 [height] => 98 ) [medium] => Array ( [url] => https://www.picksea.com/68512-home_large/nv-charts-fr10-45-nautical-charts-french-riviera-toulon-menton.jpg [width] => 280 [height] => 280 ) [large] => Array ( [url] => https://www.picksea.com/68512-large_default/nv-charts-fr10-45-nautical-charts-french-riviera-toulon-menton.jpg [width] => 800 [height] => 800 ) [legend] => [cover] => [id_image] => 68512 [position] => 6 [associatedVariants] => Array ( ) ) [6] => Array ( [bySize] => Array ( [small_default] => Array ( [url] => https://www.picksea.com/68513-small_default/nv-charts-fr10-45-nautical-charts-french-riviera-toulon-menton.jpg [width] => 98 [height] => 98 ) [cart_default] => Array ( [url] => https://www.picksea.com/68513-cart_default/nv-charts-fr10-45-nautical-charts-french-riviera-toulon-menton.jpg [width] => 125 [height] => 125 ) [home_default] => Array ( [url] => https://www.picksea.com/68513-home_default/nv-charts-fr10-45-nautical-charts-french-riviera-toulon-menton.jpg [width] => 250 [height] => 250 ) [home_large] => Array ( [url] => https://www.picksea.com/68513-home_large/nv-charts-fr10-45-nautical-charts-french-riviera-toulon-menton.jpg [width] => 280 [height] => 280 ) [medium_default] => Array ( [url] => https://www.picksea.com/68513-medium_default/nv-charts-fr10-45-nautical-charts-french-riviera-toulon-menton.jpg [width] => 452 [height] => 452 ) [large_default] => Array ( [url] => https://www.picksea.com/68513-large_default/nv-charts-fr10-45-nautical-charts-french-riviera-toulon-menton.jpg [width] => 800 [height] => 800 ) ) [small] => Array ( [url] => https://www.picksea.com/68513-small_default/nv-charts-fr10-45-nautical-charts-french-riviera-toulon-menton.jpg [width] => 98 [height] => 98 ) [medium] => Array ( [url] => https://www.picksea.com/68513-home_large/nv-charts-fr10-45-nautical-charts-french-riviera-toulon-menton.jpg [width] => 280 [height] => 280 ) [large] => Array ( [url] => https://www.picksea.com/68513-large_default/nv-charts-fr10-45-nautical-charts-french-riviera-toulon-menton.jpg [width] => 800 [height] => 800 ) [legend] => [cover] => [id_image] => 68513 [position] => 7 [associatedVariants] => Array ( ) ) [7] => Array ( [bySize] => Array ( [small_default] => Array ( [url] => https://www.picksea.com/68514-small_default/nv-charts-fr10-45-nautical-charts-french-riviera-toulon-menton.jpg [width] => 98 [height] => 98 ) [cart_default] => Array ( [url] => https://www.picksea.com/68514-cart_default/nv-charts-fr10-45-nautical-charts-french-riviera-toulon-menton.jpg [width] => 125 [height] => 125 ) [home_default] => Array ( [url] => https://www.picksea.com/68514-home_default/nv-charts-fr10-45-nautical-charts-french-riviera-toulon-menton.jpg [width] => 250 [height] => 250 ) [home_large] => Array ( [url] => https://www.picksea.com/68514-home_large/nv-charts-fr10-45-nautical-charts-french-riviera-toulon-menton.jpg [width] => 280 [height] => 280 ) [medium_default] => Array ( [url] => https://www.picksea.com/68514-medium_default/nv-charts-fr10-45-nautical-charts-french-riviera-toulon-menton.jpg [width] => 452 [height] => 452 ) [large_default] => Array ( [url] => https://www.picksea.com/68514-large_default/nv-charts-fr10-45-nautical-charts-french-riviera-toulon-menton.jpg [width] => 800 [height] => 800 ) ) [small] => Array ( [url] => https://www.picksea.com/68514-small_default/nv-charts-fr10-45-nautical-charts-french-riviera-toulon-menton.jpg [width] => 98 [height] => 98 ) [medium] => Array ( [url] => https://www.picksea.com/68514-home_large/nv-charts-fr10-45-nautical-charts-french-riviera-toulon-menton.jpg [width] => 280 [height] => 280 ) [large] => Array ( [url] => https://www.picksea.com/68514-large_default/nv-charts-fr10-45-nautical-charts-french-riviera-toulon-menton.jpg [width] => 800 [height] => 800 ) [legend] => [cover] => [id_image] => 68514 [position] => 8 [associatedVariants] => Array ( ) ) [8] => Array ( [bySize] => Array ( [small_default] => Array ( [url] => https://www.picksea.com/70179-small_default/nv-charts-fr10-45-nautical-charts-french-riviera-toulon-menton.jpg [width] => 98 [height] => 98 ) [cart_default] => Array ( [url] => https://www.picksea.com/70179-cart_default/nv-charts-fr10-45-nautical-charts-french-riviera-toulon-menton.jpg [width] => 125 [height] => 125 ) [home_default] => Array ( [url] => https://www.picksea.com/70179-home_default/nv-charts-fr10-45-nautical-charts-french-riviera-toulon-menton.jpg [width] => 250 [height] => 250 ) [home_large] => Array ( [url] => https://www.picksea.com/70179-home_large/nv-charts-fr10-45-nautical-charts-french-riviera-toulon-menton.jpg [width] => 280 [height] => 280 ) [medium_default] => Array ( [url] => https://www.picksea.com/70179-medium_default/nv-charts-fr10-45-nautical-charts-french-riviera-toulon-menton.jpg [width] => 452 [height] => 452 ) [large_default] => Array ( [url] => https://www.picksea.com/70179-large_default/nv-charts-fr10-45-nautical-charts-french-riviera-toulon-menton.jpg [width] => 800 [height] => 800 ) ) [small] => Array ( [url] => https://www.picksea.com/70179-small_default/nv-charts-fr10-45-nautical-charts-french-riviera-toulon-menton.jpg [width] => 98 [height] => 98 ) [medium] => Array ( [url] => https://www.picksea.com/70179-home_large/nv-charts-fr10-45-nautical-charts-french-riviera-toulon-menton.jpg [width] => 280 [height] => 280 ) [large] => Array ( [url] => https://www.picksea.com/70179-large_default/nv-charts-fr10-45-nautical-charts-french-riviera-toulon-menton.jpg [width] => 800 [height] => 800 ) [legend] => [cover] => [id_image] => 70179 [position] => 9 [associatedVariants] => Array ( ) ) [9] => Array ( [bySize] => Array ( [small_default] => Array ( [url] => https://www.picksea.com/70180-small_default/nv-charts-fr10-45-nautical-charts-french-riviera-toulon-menton.jpg [width] => 98 [height] => 98 ) [cart_default] => Array ( [url] => https://www.picksea.com/70180-cart_default/nv-charts-fr10-45-nautical-charts-french-riviera-toulon-menton.jpg [width] => 125 [height] => 125 ) [home_default] => Array ( [url] => https://www.picksea.com/70180-home_default/nv-charts-fr10-45-nautical-charts-french-riviera-toulon-menton.jpg [width] => 250 [height] => 250 ) [home_large] => Array ( [url] => https://www.picksea.com/70180-home_large/nv-charts-fr10-45-nautical-charts-french-riviera-toulon-menton.jpg [width] => 280 [height] => 280 ) [medium_default] => Array ( [url] => https://www.picksea.com/70180-medium_default/nv-charts-fr10-45-nautical-charts-french-riviera-toulon-menton.jpg [width] => 452 [height] => 452 ) [large_default] => Array ( [url] => https://www.picksea.com/70180-large_default/nv-charts-fr10-45-nautical-charts-french-riviera-toulon-menton.jpg [width] => 800 [height] => 800 ) ) [small] => Array ( [url] => https://www.picksea.com/70180-small_default/nv-charts-fr10-45-nautical-charts-french-riviera-toulon-menton.jpg [width] => 98 [height] => 98 ) [medium] => Array ( [url] => https://www.picksea.com/70180-home_large/nv-charts-fr10-45-nautical-charts-french-riviera-toulon-menton.jpg [width] => 280 [height] => 280 ) [large] => Array ( [url] => https://www.picksea.com/70180-large_default/nv-charts-fr10-45-nautical-charts-french-riviera-toulon-menton.jpg [width] => 800 [height] => 800 ) [legend] => [cover] => [id_image] => 70180 [position] => 10 [associatedVariants] => Array ( ) ) [10] => Array ( [bySize] => Array ( [small_default] => Array ( [url] => https://www.picksea.com/70181-small_default/nv-charts-fr10-45-nautical-charts-french-riviera-toulon-menton.jpg [width] => 98 [height] => 98 ) [cart_default] => Array ( [url] => https://www.picksea.com/70181-cart_default/nv-charts-fr10-45-nautical-charts-french-riviera-toulon-menton.jpg [width] => 125 [height] => 125 ) [home_default] => Array ( [url] => https://www.picksea.com/70181-home_default/nv-charts-fr10-45-nautical-charts-french-riviera-toulon-menton.jpg [width] => 250 [height] => 250 ) [home_large] => Array ( [url] => https://www.picksea.com/70181-home_large/nv-charts-fr10-45-nautical-charts-french-riviera-toulon-menton.jpg [width] => 280 [height] => 280 ) [medium_default] => Array ( [url] => https://www.picksea.com/70181-medium_default/nv-charts-fr10-45-nautical-charts-french-riviera-toulon-menton.jpg [width] => 452 [height] => 452 ) [large_default] => Array ( [url] => https://www.picksea.com/70181-large_default/nv-charts-fr10-45-nautical-charts-french-riviera-toulon-menton.jpg [width] => 800 [height] => 800 ) ) [small] => Array ( [url] => https://www.picksea.com/70181-small_default/nv-charts-fr10-45-nautical-charts-french-riviera-toulon-menton.jpg [width] => 98 [height] => 98 ) [medium] => Array ( [url] => https://www.picksea.com/70181-home_large/nv-charts-fr10-45-nautical-charts-french-riviera-toulon-menton.jpg [width] => 280 [height] => 280 ) [large] => Array ( [url] => https://www.picksea.com/70181-large_default/nv-charts-fr10-45-nautical-charts-french-riviera-toulon-menton.jpg [width] => 800 [height] => 800 ) [legend] => [cover] => [id_image] => 70181 [position] => 11 [associatedVariants] => Array ( ) ) ) ) [cover] => Array ( [type] => variable [value] => Array ( [bySize] => Array ( [small_default] => Array ( [url] => https://www.picksea.com/75999-small_default/nv-charts-fr10-45-nautical-charts-french-riviera-toulon-menton.jpg [width] => 98 [height] => 98 ) [cart_default] => Array ( [url] => https://www.picksea.com/75999-cart_default/nv-charts-fr10-45-nautical-charts-french-riviera-toulon-menton.jpg [width] => 125 [height] => 125 ) [home_default] => Array ( [url] => https://www.picksea.com/75999-home_default/nv-charts-fr10-45-nautical-charts-french-riviera-toulon-menton.jpg [width] => 250 [height] => 250 ) [home_large] => Array ( [url] => https://www.picksea.com/75999-home_large/nv-charts-fr10-45-nautical-charts-french-riviera-toulon-menton.jpg [width] => 280 [height] => 280 ) [medium_default] => Array ( [url] => https://www.picksea.com/75999-medium_default/nv-charts-fr10-45-nautical-charts-french-riviera-toulon-menton.jpg [width] => 452 [height] => 452 ) [large_default] => Array ( [url] => https://www.picksea.com/75999-large_default/nv-charts-fr10-45-nautical-charts-french-riviera-toulon-menton.jpg [width] => 800 [height] => 800 ) ) [small] => Array ( [url] => https://www.picksea.com/75999-small_default/nv-charts-fr10-45-nautical-charts-french-riviera-toulon-menton.jpg [width] => 98 [height] => 98 ) [medium] => Array ( [url] => https://www.picksea.com/75999-home_large/nv-charts-fr10-45-nautical-charts-french-riviera-toulon-menton.jpg [width] => 280 [height] => 280 ) [large] => Array ( [url] => https://www.picksea.com/75999-large_default/nv-charts-fr10-45-nautical-charts-french-riviera-toulon-menton.jpg [width] => 800 [height] => 800 ) [legend] => [cover] => 1 [id_image] => 75999 [position] => 1 [associatedVariants] => Array ( ) ) ) [has_discount] => Array ( [type] => variable [value] => ) [discount_type] => Array ( [type] => variable [value] => percentage ) [discount_percentage] => Array ( [type] => variable [value] => 0% ) [discount_percentage_absolute] => Array ( [type] => variable [value] => 0% ) [discount_amount] => Array ( [type] => variable [value] => €0.00 ) [discount_amount_to_display] => Array ( [type] => variable [value] => -€0.00 ) [price_amount] => Array ( [type] => variable [value] => 61.52 ) [regular_price_amount] => Array ( [type] => variable [value] => 61.516588 ) [regular_price] => Array ( [type] => variable [value] => €61.52 ) [discount_to_display] => Array ( [type] => variable [value] => €0.00 ) [unit_price_full] => Array ( [type] => variable [value] => ) [show_availability] => Array ( [type] => variable [value] => 1 ) [availability_date] => Array ( [type] => variable [value] => ) [availability_message] => Array ( [type] => variable [value] => In stock ) [availability] => Array ( [type] => variable [value] => available ) ) ) ) [methodCacheResults:PrestaShop\PrestaShop\Adapter\Presenter\AbstractLazyArray:private] => Array ( [url] => https://www.picksea.com/en/nv-charts-fr10-45-nautical-charts-french-riviera-toulon-menton-nv-charts-31729.html [weight_unit] => kg [reference_to_display] => NV-FR10 [flags] => Array ( ) [embedded_attributes] => Array ( [id_shop_default] => 1 [id_manufacturer] => 10486 [id_supplier] => 10271 [reference] => NV-FR10 [is_virtual] => 0 [delivery_in_stock] => [delivery_out_stock] => [id_category_default] => 106804 [on_sale] => 0 [online_only] => 0 [ecotax] => 0 [minimal_quantity] => 1 [low_stock_threshold] => [low_stock_alert] => 0 [price] => €61.52 [unity] => [unit_price_ratio] => 0.000000 [additional_shipping_cost] => 0.00 [customizable] => 0 [text_fields] => 0 [uploadable_files] => 0 [redirect_type] => 404 [id_type_redirected] => 0 [available_for_order] => 1 [available_date] => 0000-00-00 [show_condition] => 0 [condition] => new [show_price] => 1 [indexed] => 1 [visibility] => both [cache_default_attribute] => 0 [advanced_stock_management] => 0 [date_add] => 2020-01-18 17:21:09 [date_upd] => 2023-05-17 07:48:36 [pack_stock_type] => 3 [meta_description] => Find your NV-Charts FR10 - 45 nautical charts French Riviera (from Toulon to Menton) - offered 3 regulatory adhesive boards [meta_keywords] => toulon,hyeres,port cros,porquerolles,fréjus,saint raphaël,canes,antibes,nice,monaco,chin [meta_title] => NV-CHARTS FR10 - 45 Côte d'Azur Nautical Charts (from Toulon to Menton) + 3 regulatory adhesive sheets [link_rewrite] => nv-charts-fr10-45-nautical-charts-french-riviera-toulon-menton [name] => NV-CHARTS FR10 - 45 Côte d'Azur Nautical Charts (from Toulon to Menton) + 3 regulatory adhesive sheets [description] =>

Bound with staples and in a sturdy transparent pocket (A3/A2 format).

3 adhesive boards (A5 format)

Free download of NV Navigator Light software

NV-Charts is a German publisher that has designed and developed a card pack concept that combines the traditional paper form with modern electronics.

The concept is to propose for the navigation area from Toulon to Menton in the same pack paper charts at different scales (from the map of the area covered to the detailed maps of the ports) and the same charts in electronic format that can be used with the NVapp application, i.e. the navigation software of NV-Charts, whose standard version (sufficient for pleasure boating) is free and can be used on any support (Windows, Android, MacOS or Iphone)

[description_short] =>

NV-CHARTS FR10 - 45 Côte d'Azur Nautical Charts (from Toulon to Menton) + the 3 regulatory adhesive boards

In this NV-Charts FR10 pack, you will find an Atlas of 45 Mediterranean Riviera charts from Toulon to Menton and Monaco including 2 offshore charts, 11 coastal charts and 32 detailed charts. With a personal download code, you will have access to all the maps in digital format as well as the NV Graphical Navigator light navigation software both freely usable on PC, tablets or smartphone!

The areas represented are: Mediterranean Riviera - Toulon, Hyères, Port Cros, Porquerolles, Fréjus, Saint Raphaël, Cannes, Antibes, Nice, Monaco, Menton (FRANCE).

Free with your FR10 pack: 3 adhesive sheets containing the mandatory regulatory documentation (RIPAM, buoys and flags) for navigation in coastal areas (art 242-2.04 of Division 240). When you buy your pack, you have all the regulatory documentation for sailing within 6 miles of a shelter.

Description of the FR10 card pack

[available_now] => [available_later] => [id] => 31729 [id_product] => 31729 [out_of_stock] => 2 [new] => 0 [id_product_attribute] => 0 [quantity_wanted] => 1 [extraContent] => Array ( ) [allow_oosp] => 1 [category] => packs-nv-charts [category_name] => NV-Charts [link] => https://www.picksea.com/en/nv-charts-fr10-45-nautical-charts-french-riviera-toulon-menton-nv-charts-31729.html [attribute_price] => 0 [price_tax_exc] => 61.516588 [price_without_reduction] => 61.516588 [reduction] => 0 [specific_prices] => Array ( [id_specific_price] => 641239370 [id_specific_price_rule] => 0 [id_cart] => 0 [id_product] => 31729 [id_shop] => 1 [id_shop_group] => 0 [id_currency] => 0 [id_country] => 0 [id_group] => 0 [id_customer] => 0 [id_product_attribute] => 0 [price] => -1.000000 [from_quantity] => 1 [reduction] => 0.000000 [reduction_tax] => 1 [reduction_type] => percentage [from] => 0000-00-00 00:00:00 [to] => 0000-00-00 00:00:00 [score] => 48 ) [quantity] => 2 [quantity_all_versions] => 2 [id_image] => en-default [features] => Array ( ) [attachments] => Array ( ) [virtual] => 0 [pack] => 0 [packItems] => Array ( ) [nopackprice] => 0 [customization_required] => [rate] => 0 [tax_name] => [ecotax_rate] => 0 [unit_price] => [customizations] => Array ( [fields] => Array ( ) ) [id_customization] => 0 [is_customizable] => [show_quantities] => 1 [quantity_label] => Items [quantity_discounts] => Array ( ) [customer_group_discount] => 0 [images] => Array ( [0] => Array ( [bySize] => Array ( [small_default] => Array ( [url] => https://www.picksea.com/75999-small_default/nv-charts-fr10-45-nautical-charts-french-riviera-toulon-menton.jpg [width] => 98 [height] => 98 ) [cart_default] => Array ( [url] => https://www.picksea.com/75999-cart_default/nv-charts-fr10-45-nautical-charts-french-riviera-toulon-menton.jpg [width] => 125 [height] => 125 ) [home_default] => Array ( [url] => https://www.picksea.com/75999-home_default/nv-charts-fr10-45-nautical-charts-french-riviera-toulon-menton.jpg [width] => 250 [height] => 250 ) [home_large] => Array ( [url] => https://www.picksea.com/75999-home_large/nv-charts-fr10-45-nautical-charts-french-riviera-toulon-menton.jpg [width] => 280 [height] => 280 ) [medium_default] => Array ( [url] => https://www.picksea.com/75999-medium_default/nv-charts-fr10-45-nautical-charts-french-riviera-toulon-menton.jpg [width] => 452 [height] => 452 ) [large_default] => Array ( [url] => https://www.picksea.com/75999-large_default/nv-charts-fr10-45-nautical-charts-french-riviera-toulon-menton.jpg [width] => 800 [height] => 800 ) ) [small] => Array ( [url] => https://www.picksea.com/75999-small_default/nv-charts-fr10-45-nautical-charts-french-riviera-toulon-menton.jpg [width] => 98 [height] => 98 ) [medium] => Array ( [url] => https://www.picksea.com/75999-home_large/nv-charts-fr10-45-nautical-charts-french-riviera-toulon-menton.jpg [width] => 280 [height] => 280 ) [large] => Array ( [url] => https://www.picksea.com/75999-large_default/nv-charts-fr10-45-nautical-charts-french-riviera-toulon-menton.jpg [width] => 800 [height] => 800 ) [legend] => [cover] => 1 [id_image] => 75999 [position] => 1 [associatedVariants] => Array ( ) ) [1] => Array ( [bySize] => Array ( [small_default] => Array ( [url] => https://www.picksea.com/76001-small_default/nv-charts-fr10-45-nautical-charts-french-riviera-toulon-menton.jpg [width] => 98 [height] => 98 ) [cart_default] => Array ( [url] => https://www.picksea.com/76001-cart_default/nv-charts-fr10-45-nautical-charts-french-riviera-toulon-menton.jpg [width] => 125 [height] => 125 ) [home_default] => Array ( [url] => https://www.picksea.com/76001-home_default/nv-charts-fr10-45-nautical-charts-french-riviera-toulon-menton.jpg [width] => 250 [height] => 250 ) [home_large] => Array ( [url] => https://www.picksea.com/76001-home_large/nv-charts-fr10-45-nautical-charts-french-riviera-toulon-menton.jpg [width] => 280 [height] => 280 ) [medium_default] => Array ( [url] => https://www.picksea.com/76001-medium_default/nv-charts-fr10-45-nautical-charts-french-riviera-toulon-menton.jpg [width] => 452 [height] => 452 ) [large_default] => Array ( [url] => https://www.picksea.com/76001-large_default/nv-charts-fr10-45-nautical-charts-french-riviera-toulon-menton.jpg [width] => 800 [height] => 800 ) ) [small] => Array ( [url] => https://www.picksea.com/76001-small_default/nv-charts-fr10-45-nautical-charts-french-riviera-toulon-menton.jpg [width] => 98 [height] => 98 ) [medium] => Array ( [url] => https://www.picksea.com/76001-home_large/nv-charts-fr10-45-nautical-charts-french-riviera-toulon-menton.jpg [width] => 280 [height] => 280 ) [large] => Array ( [url] => https://www.picksea.com/76001-large_default/nv-charts-fr10-45-nautical-charts-french-riviera-toulon-menton.jpg [width] => 800 [height] => 800 ) [legend] => [cover] => [id_image] => 76001 [position] => 2 [associatedVariants] => Array ( ) ) [2] => Array ( [bySize] => Array ( [small_default] => Array ( [url] => https://www.picksea.com/76000-small_default/nv-charts-fr10-45-nautical-charts-french-riviera-toulon-menton.jpg [width] => 98 [height] => 98 ) [cart_default] => Array ( [url] => https://www.picksea.com/76000-cart_default/nv-charts-fr10-45-nautical-charts-french-riviera-toulon-menton.jpg [width] => 125 [height] => 125 ) [home_default] => Array ( [url] => https://www.picksea.com/76000-home_default/nv-charts-fr10-45-nautical-charts-french-riviera-toulon-menton.jpg [width] => 250 [height] => 250 ) [home_large] => Array ( [url] => https://www.picksea.com/76000-home_large/nv-charts-fr10-45-nautical-charts-french-riviera-toulon-menton.jpg [width] => 280 [height] => 280 ) [medium_default] => Array ( [url] => https://www.picksea.com/76000-medium_default/nv-charts-fr10-45-nautical-charts-french-riviera-toulon-menton.jpg [width] => 452 [height] => 452 ) [large_default] => Array ( [url] => https://www.picksea.com/76000-large_default/nv-charts-fr10-45-nautical-charts-french-riviera-toulon-menton.jpg [width] => 800 [height] => 800 ) ) [small] => Array ( [url] => https://www.picksea.com/76000-small_default/nv-charts-fr10-45-nautical-charts-french-riviera-toulon-menton.jpg [width] => 98 [height] => 98 ) [medium] => Array ( [url] => https://www.picksea.com/76000-home_large/nv-charts-fr10-45-nautical-charts-french-riviera-toulon-menton.jpg [width] => 280 [height] => 280 ) [large] => Array ( [url] => https://www.picksea.com/76000-large_default/nv-charts-fr10-45-nautical-charts-french-riviera-toulon-menton.jpg [width] => 800 [height] => 800 ) [legend] => [cover] => [id_image] => 76000 [position] => 3 [associatedVariants] => Array ( ) ) [3] => Array ( [bySize] => Array ( [small_default] => Array ( [url] => https://www.picksea.com/68511-small_default/nv-charts-fr10-45-nautical-charts-french-riviera-toulon-menton.jpg [width] => 98 [height] => 98 ) [cart_default] => Array ( [url] => https://www.picksea.com/68511-cart_default/nv-charts-fr10-45-nautical-charts-french-riviera-toulon-menton.jpg [width] => 125 [height] => 125 ) [home_default] => Array ( [url] => https://www.picksea.com/68511-home_default/nv-charts-fr10-45-nautical-charts-french-riviera-toulon-menton.jpg [width] => 250 [height] => 250 ) [home_large] => Array ( [url] => https://www.picksea.com/68511-home_large/nv-charts-fr10-45-nautical-charts-french-riviera-toulon-menton.jpg [width] => 280 [height] => 280 ) [medium_default] => Array ( [url] => https://www.picksea.com/68511-medium_default/nv-charts-fr10-45-nautical-charts-french-riviera-toulon-menton.jpg [width] => 452 [height] => 452 ) [large_default] => Array ( [url] => https://www.picksea.com/68511-large_default/nv-charts-fr10-45-nautical-charts-french-riviera-toulon-menton.jpg [width] => 800 [height] => 800 ) ) [small] => Array ( [url] => https://www.picksea.com/68511-small_default/nv-charts-fr10-45-nautical-charts-french-riviera-toulon-menton.jpg [width] => 98 [height] => 98 ) [medium] => Array ( [url] => https://www.picksea.com/68511-home_large/nv-charts-fr10-45-nautical-charts-french-riviera-toulon-menton.jpg [width] => 280 [height] => 280 ) [large] => Array ( [url] => https://www.picksea.com/68511-large_default/nv-charts-fr10-45-nautical-charts-french-riviera-toulon-menton.jpg [width] => 800 [height] => 800 ) [legend] => [cover] => [id_image] => 68511 [position] => 4 [associatedVariants] => Array ( ) ) [4] => Array ( [bySize] => Array ( [small_default] => Array ( [url] => https://www.picksea.com/70178-small_default/nv-charts-fr10-45-nautical-charts-french-riviera-toulon-menton.jpg [width] => 98 [height] => 98 ) [cart_default] => Array ( [url] => https://www.picksea.com/70178-cart_default/nv-charts-fr10-45-nautical-charts-french-riviera-toulon-menton.jpg [width] => 125 [height] => 125 ) [home_default] => Array ( [url] => https://www.picksea.com/70178-home_default/nv-charts-fr10-45-nautical-charts-french-riviera-toulon-menton.jpg [width] => 250 [height] => 250 ) [home_large] => Array ( [url] => https://www.picksea.com/70178-home_large/nv-charts-fr10-45-nautical-charts-french-riviera-toulon-menton.jpg [width] => 280 [height] => 280 ) [medium_default] => Array ( [url] => https://www.picksea.com/70178-medium_default/nv-charts-fr10-45-nautical-charts-french-riviera-toulon-menton.jpg [width] => 452 [height] => 452 ) [large_default] => Array ( [url] => https://www.picksea.com/70178-large_default/nv-charts-fr10-45-nautical-charts-french-riviera-toulon-menton.jpg [width] => 800 [height] => 800 ) ) [small] => Array ( [url] => https://www.picksea.com/70178-small_default/nv-charts-fr10-45-nautical-charts-french-riviera-toulon-menton.jpg [width] => 98 [height] => 98 ) [medium] => Array ( [url] => https://www.picksea.com/70178-home_large/nv-charts-fr10-45-nautical-charts-french-riviera-toulon-menton.jpg [width] => 280 [height] => 280 ) [large] => Array ( [url] => https://www.picksea.com/70178-large_default/nv-charts-fr10-45-nautical-charts-french-riviera-toulon-menton.jpg [width] => 800 [height] => 800 ) [legend] => [cover] => [id_image] => 70178 [position] => 5 [associatedVariants] => Array ( ) ) [5] => Array ( [bySize] => Array ( [small_default] => Array ( [url] => https://www.picksea.com/68512-small_default/nv-charts-fr10-45-nautical-charts-french-riviera-toulon-menton.jpg [width] => 98 [height] => 98 ) [cart_default] => Array ( [url] => https://www.picksea.com/68512-cart_default/nv-charts-fr10-45-nautical-charts-french-riviera-toulon-menton.jpg [width] => 125 [height] => 125 ) [home_default] => Array ( [url] => https://www.picksea.com/68512-home_default/nv-charts-fr10-45-nautical-charts-french-riviera-toulon-menton.jpg [width] => 250 [height] => 250 ) [home_large] => Array ( [url] => https://www.picksea.com/68512-home_large/nv-charts-fr10-45-nautical-charts-french-riviera-toulon-menton.jpg [width] => 280 [height] => 280 ) [medium_default] => Array ( [url] => https://www.picksea.com/68512-medium_default/nv-charts-fr10-45-nautical-charts-french-riviera-toulon-menton.jpg [width] => 452 [height] => 452 ) [large_default] => Array ( [url] => https://www.picksea.com/68512-large_default/nv-charts-fr10-45-nautical-charts-french-riviera-toulon-menton.jpg [width] => 800 [height] => 800 ) ) [small] => Array ( [url] => https://www.picksea.com/68512-small_default/nv-charts-fr10-45-nautical-charts-french-riviera-toulon-menton.jpg [width] => 98 [height] => 98 ) [medium] => Array ( [url] => https://www.picksea.com/68512-home_large/nv-charts-fr10-45-nautical-charts-french-riviera-toulon-menton.jpg [width] => 280 [height] => 280 ) [large] => Array ( [url] => https://www.picksea.com/68512-large_default/nv-charts-fr10-45-nautical-charts-french-riviera-toulon-menton.jpg [width] => 800 [height] => 800 ) [legend] => [cover] => [id_image] => 68512 [position] => 6 [associatedVariants] => Array ( ) ) [6] => Array ( [bySize] => Array ( [small_default] => Array ( [url] => https://www.picksea.com/68513-small_default/nv-charts-fr10-45-nautical-charts-french-riviera-toulon-menton.jpg [width] => 98 [height] => 98 ) [cart_default] => Array ( [url] => https://www.picksea.com/68513-cart_default/nv-charts-fr10-45-nautical-charts-french-riviera-toulon-menton.jpg [width] => 125 [height] => 125 ) [home_default] => Array ( [url] => https://www.picksea.com/68513-home_default/nv-charts-fr10-45-nautical-charts-french-riviera-toulon-menton.jpg [width] => 250 [height] => 250 ) [home_large] => Array ( [url] => https://www.picksea.com/68513-home_large/nv-charts-fr10-45-nautical-charts-french-riviera-toulon-menton.jpg [width] => 280 [height] => 280 ) [medium_default] => Array ( [url] => https://www.picksea.com/68513-medium_default/nv-charts-fr10-45-nautical-charts-french-riviera-toulon-menton.jpg [width] => 452 [height] => 452 ) [large_default] => Array ( [url] => https://www.picksea.com/68513-large_default/nv-charts-fr10-45-nautical-charts-french-riviera-toulon-menton.jpg [width] => 800 [height] => 800 ) ) [small] => Array ( [url] => https://www.picksea.com/68513-small_default/nv-charts-fr10-45-nautical-charts-french-riviera-toulon-menton.jpg [width] => 98 [height] => 98 ) [medium] => Array ( [url] => https://www.picksea.com/68513-home_large/nv-charts-fr10-45-nautical-charts-french-riviera-toulon-menton.jpg [width] => 280 [height] => 280 ) [large] => Array ( [url] => https://www.picksea.com/68513-large_default/nv-charts-fr10-45-nautical-charts-french-riviera-toulon-menton.jpg [width] => 800 [height] => 800 ) [legend] => [cover] => [id_image] => 68513 [position] => 7 [associatedVariants] => Array ( ) ) [7] => Array ( [bySize] => Array ( [small_default] => Array ( [url] => https://www.picksea.com/68514-small_default/nv-charts-fr10-45-nautical-charts-french-riviera-toulon-menton.jpg [width] => 98 [height] => 98 ) [cart_default] => Array ( [url] => https://www.picksea.com/68514-cart_default/nv-charts-fr10-45-nautical-charts-french-riviera-toulon-menton.jpg [width] => 125 [height] => 125 ) [home_default] => Array ( [url] => https://www.picksea.com/68514-home_default/nv-charts-fr10-45-nautical-charts-french-riviera-toulon-menton.jpg [width] => 250 [height] => 250 ) [home_large] => Array ( [url] => https://www.picksea.com/68514-home_large/nv-charts-fr10-45-nautical-charts-french-riviera-toulon-menton.jpg [width] => 280 [height] => 280 ) [medium_default] => Array ( [url] => https://www.picksea.com/68514-medium_default/nv-charts-fr10-45-nautical-charts-french-riviera-toulon-menton.jpg [width] => 452 [height] => 452 ) [large_default] => Array ( [url] => https://www.picksea.com/68514-large_default/nv-charts-fr10-45-nautical-charts-french-riviera-toulon-menton.jpg [width] => 800 [height] => 800 ) ) [small] => Array ( [url] => https://www.picksea.com/68514-small_default/nv-charts-fr10-45-nautical-charts-french-riviera-toulon-menton.jpg [width] => 98 [height] => 98 ) [medium] => Array ( [url] => https://www.picksea.com/68514-home_large/nv-charts-fr10-45-nautical-charts-french-riviera-toulon-menton.jpg [width] => 280 [height] => 280 ) [large] => Array ( [url] => https://www.picksea.com/68514-large_default/nv-charts-fr10-45-nautical-charts-french-riviera-toulon-menton.jpg [width] => 800 [height] => 800 ) [legend] => [cover] => [id_image] => 68514 [position] => 8 [associatedVariants] => Array ( ) ) [8] => Array ( [bySize] => Array ( [small_default] => Array ( [url] => https://www.picksea.com/70179-small_default/nv-charts-fr10-45-nautical-charts-french-riviera-toulon-menton.jpg [width] => 98 [height] => 98 ) [cart_default] => Array ( [url] => https://www.picksea.com/70179-cart_default/nv-charts-fr10-45-nautical-charts-french-riviera-toulon-menton.jpg [width] => 125 [height] => 125 ) [home_default] => Array ( [url] => https://www.picksea.com/70179-home_default/nv-charts-fr10-45-nautical-charts-french-riviera-toulon-menton.jpg [width] => 250 [height] => 250 ) [home_large] => Array ( [url] => https://www.picksea.com/70179-home_large/nv-charts-fr10-45-nautical-charts-french-riviera-toulon-menton.jpg [width] => 280 [height] => 280 ) [medium_default] => Array ( [url] => https://www.picksea.com/70179-medium_default/nv-charts-fr10-45-nautical-charts-french-riviera-toulon-menton.jpg [width] => 452 [height] => 452 ) [large_default] => Array ( [url] => https://www.picksea.com/70179-large_default/nv-charts-fr10-45-nautical-charts-french-riviera-toulon-menton.jpg [width] => 800 [height] => 800 ) ) [small] => Array ( [url] => https://www.picksea.com/70179-small_default/nv-charts-fr10-45-nautical-charts-french-riviera-toulon-menton.jpg [width] => 98 [height] => 98 ) [medium] => Array ( [url] => https://www.picksea.com/70179-home_large/nv-charts-fr10-45-nautical-charts-french-riviera-toulon-menton.jpg [width] => 280 [height] => 280 ) [large] => Array ( [url] => https://www.picksea.com/70179-large_default/nv-charts-fr10-45-nautical-charts-french-riviera-toulon-menton.jpg [width] => 800 [height] => 800 ) [legend] => [cover] => [id_image] => 70179 [position] => 9 [associatedVariants] => Array ( ) ) [9] => Array ( [bySize] => Array ( [small_default] => Array ( [url] => https://www.picksea.com/70180-small_default/nv-charts-fr10-45-nautical-charts-french-riviera-toulon-menton.jpg [width] => 98 [height] => 98 ) [cart_default] => Array ( [url] => https://www.picksea.com/70180-cart_default/nv-charts-fr10-45-nautical-charts-french-riviera-toulon-menton.jpg [width] => 125 [height] => 125 ) [home_default] => Array ( [url] => https://www.picksea.com/70180-home_default/nv-charts-fr10-45-nautical-charts-french-riviera-toulon-menton.jpg [width] => 250 [height] => 250 ) [home_large] => Array ( [url] => https://www.picksea.com/70180-home_large/nv-charts-fr10-45-nautical-charts-french-riviera-toulon-menton.jpg [width] => 280 [height] => 280 ) [medium_default] => Array ( [url] => https://www.picksea.com/70180-medium_default/nv-charts-fr10-45-nautical-charts-french-riviera-toulon-menton.jpg [width] => 452 [height] => 452 ) [large_default] => Array ( [url] => https://www.picksea.com/70180-large_default/nv-charts-fr10-45-nautical-charts-french-riviera-toulon-menton.jpg [width] => 800 [height] => 800 ) ) [small] => Array ( [url] => https://www.picksea.com/70180-small_default/nv-charts-fr10-45-nautical-charts-french-riviera-toulon-menton.jpg [width] => 98 [height] => 98 ) [medium] => Array ( [url] => https://www.picksea.com/70180-home_large/nv-charts-fr10-45-nautical-charts-french-riviera-toulon-menton.jpg [width] => 280 [height] => 280 ) [large] => Array ( [url] => https://www.picksea.com/70180-large_default/nv-charts-fr10-45-nautical-charts-french-riviera-toulon-menton.jpg [width] => 800 [height] => 800 ) [legend] => [cover] => [id_image] => 70180 [position] => 10 [associatedVariants] => Array ( ) ) [10] => Array ( [bySize] => Array ( [small_default] => Array ( [url] => https://www.picksea.com/70181-small_default/nv-charts-fr10-45-nautical-charts-french-riviera-toulon-menton.jpg [width] => 98 [height] => 98 ) [cart_default] => Array ( [url] => https://www.picksea.com/70181-cart_default/nv-charts-fr10-45-nautical-charts-french-riviera-toulon-menton.jpg [width] => 125 [height] => 125 ) [home_default] => Array ( [url] => https://www.picksea.com/70181-home_default/nv-charts-fr10-45-nautical-charts-french-riviera-toulon-menton.jpg [width] => 250 [height] => 250 ) [home_large] => Array ( [url] => https://www.picksea.com/70181-home_large/nv-charts-fr10-45-nautical-charts-french-riviera-toulon-menton.jpg [width] => 280 [height] => 280 ) [medium_default] => Array ( [url] => https://www.picksea.com/70181-medium_default/nv-charts-fr10-45-nautical-charts-french-riviera-toulon-menton.jpg [width] => 452 [height] => 452 ) [large_default] => Array ( [url] => https://www.picksea.com/70181-large_default/nv-charts-fr10-45-nautical-charts-french-riviera-toulon-menton.jpg [width] => 800 [height] => 800 ) ) [small] => Array ( [url] => https://www.picksea.com/70181-small_default/nv-charts-fr10-45-nautical-charts-french-riviera-toulon-menton.jpg [width] => 98 [height] => 98 ) [medium] => Array ( [url] => https://www.picksea.com/70181-home_large/nv-charts-fr10-45-nautical-charts-french-riviera-toulon-menton.jpg [width] => 280 [height] => 280 ) [large] => Array ( [url] => https://www.picksea.com/70181-large_default/nv-charts-fr10-45-nautical-charts-french-riviera-toulon-menton.jpg [width] => 800 [height] => 800 ) [legend] => [cover] => [id_image] => 70181 [position] => 11 [associatedVariants] => Array ( ) ) ) [cover] => Array ( [bySize] => Array ( [small_default] => Array ( [url] => https://www.picksea.com/75999-small_default/nv-charts-fr10-45-nautical-charts-french-riviera-toulon-menton.jpg [width] => 98 [height] => 98 ) [cart_default] => Array ( [url] => https://www.picksea.com/75999-cart_default/nv-charts-fr10-45-nautical-charts-french-riviera-toulon-menton.jpg [width] => 125 [height] => 125 ) [home_default] => Array ( [url] => https://www.picksea.com/75999-home_default/nv-charts-fr10-45-nautical-charts-french-riviera-toulon-menton.jpg [width] => 250 [height] => 250 ) [home_large] => Array ( [url] => https://www.picksea.com/75999-home_large/nv-charts-fr10-45-nautical-charts-french-riviera-toulon-menton.jpg [width] => 280 [height] => 280 ) [medium_default] => Array ( [url] => https://www.picksea.com/75999-medium_default/nv-charts-fr10-45-nautical-charts-french-riviera-toulon-menton.jpg [width] => 452 [height] => 452 ) [large_default] => Array ( [url] => https://www.picksea.com/75999-large_default/nv-charts-fr10-45-nautical-charts-french-riviera-toulon-menton.jpg [width] => 800 [height] => 800 ) ) [small] => Array ( [url] => https://www.picksea.com/75999-small_default/nv-charts-fr10-45-nautical-charts-french-riviera-toulon-menton.jpg [width] => 98 [height] => 98 ) [medium] => Array ( [url] => https://www.picksea.com/75999-home_large/nv-charts-fr10-45-nautical-charts-french-riviera-toulon-menton.jpg [width] => 280 [height] => 280 ) [large] => Array ( [url] => https://www.picksea.com/75999-large_default/nv-charts-fr10-45-nautical-charts-french-riviera-toulon-menton.jpg [width] => 800 [height] => 800 ) [legend] => [cover] => 1 [id_image] => 75999 [position] => 1 [associatedVariants] => Array ( ) ) [has_discount] => [discount_type] => percentage [discount_percentage] => 0% [discount_percentage_absolute] => 0% [discount_amount] => €0.00 [discount_amount_to_display] => -€0.00 [price_amount] => 61.52 [unit_price_full] => [show_availability] => 1 [availability_date] => [availability_message] => In stock [availability] => available ) [id] => 31729 [show_price] => 1 [labels] => Array ( [tax_short] => (tax incl.) [tax_long] => Tax included ) [ecotax] => Array ( [value] => €0.00 [amount] => 0 [rate] => 0 ) ) ) 1
Detailed features

NV-CHARTS FR10 - 45 Côte d'Azur Nautical Charts (from Toulon to Menton) + the 3 regulatory adhesive boards
In this NV-Charts FR10 pack, you will find an Atlas of 45 Mediterranean Riviera charts from Toulon to Menton and Monaco including 2 offshore charts, 11 coastal charts and 32 detailed charts. With a personal download code, you will have access to all the maps in digital format as well as the NV Graphical Navigator light navigation software both freely usable on PC, tablets or smartphone!
The areas represented are: Mediterranean Riviera - Toulon, Hyères, Port Cros, Porquerolles, Fréjus, Saint Raphaël, Cannes, Antibes, Nice, Monaco, Menton (FRANCE).
Free with your FR10 pack: 3 adhesive sheets containing the mandatory regulatory documentation (RIPAM, buoys and flags) for navigation in coastal areas (art 242-2.04 of Division 240). When you buy your pack, you have all the regulatory documentation for sailing within 6 miles of a shelter.
Description of the FR10 card pack
Bound with staples and in a sturdy transparent pocket (A3/A2 format).

3 adhesive boards (A5 format)

Free download of NV Navigator Light software
NV-Charts is a German publisher that has designed and developed a card pack concept that combines the traditional paper form with modern electronics.
The concept is to propose for the navigation area from Toulon to Menton in the same pack paper charts at different scales (from the map of the area covered to the detailed maps of the ports) and the same charts in electronic format that can be used with the NVapp application, i.e. the navigation software of NV-Charts, whose standard version (sufficient for pleasure boating) is free and can be used on any support (Windows, Android, MacOS or Iphone)
In the same category
4 other products seleted for you
<h2>NV-CHARTS FR5 - 29 South West Brittany nautical charts (from Douarnenez to Lorient) + the 3 statutory adhesive sheets</h2> <p><span style="font-size:10pt;">In this NV-Charts FR5 pack, you will find an Atlas of <span>29 charts of South-West Brittany, from Douarnenez to Lorient, including 2 deep-sea charts, 11 coastal charts and 16 detailed charts</span>. With a personal download code, you will have access to all the maps in digital format as well as the <strong>NV Graphical Navigator light navigation software</strong> both freely usable on PC, tablets or smartphone!</span></p> <p><span style="font-size:10pt;">The areas represented are: <strong>South West Brittany Douarnenez, Sein, Audierne, Guilvinec, Loctudy, Bénodet, Port La Forêt, Concarneau, Les Glénan, Aven Belon, Doëlan, Groix, Lorient(FRANCE).</strong></span></p> <p><span style="font-size:10pt;"><span style="color:#ff0000;"><strong>Free with your FR5 pack:</strong></span> 3 adhesive sheets containing the mandatory regulatory documentation (RIPAM, buoys and flags) for navigation in coastal areas (art 242-2.04 of Division 240). <span style="color:#ff0000;"><strong>When you buy your pack, you have all the regulatory documentation for sailing within 6 miles of a shelter.</strong></span></span></p> <h2>Description of the FR5 card pack</h2>

available

<h2>Baltic Sea Offshore Marine Chart</h2> <p>The NV Pilot 1 offshore chart covers the Baltic Sea area from Kiel to Oslo on the front and the area from Skagerak (Flekkefjord) to Helsinki on the back.</p> <h2>Details on the NV Pilot 1 - Baltic Sea map</h2>

available

<h2>North Atlantic Offshore Marine Chart | Transatlantic</h2> <p><span>The NV Pilot 5 offshore chart covers the North Atlantic from Europe to the Caribbean and on the reverse side, an area covering the Atlantic islands: Cape Verde Islands, Canary Islands, Madeira and Azores. The ideal map to prepare a transatlantic voyage.</span></p> <h2>Details on the NV Pilot 5 map - North Atlantic | Transatlantic</h2>

available

<h2>NV-CHARTS FR6 - 36 charts of South East Brittany (from Lorient to Noirmoutier) + the 3 regulatory adhesive sheets</h2> <p><span style="font-size:10pt;">In this NV-Charts FR6 pack, you will find an Atlas of <span>36 charts of South Brittany from Lorient to Noirmoutier including 3 offshore charts, 13 coastal charts and 20 detailed charts</span>. With a personal download code, you will have access to all the maps in digital format as well as the <strong>NV Graphical Navigator light navigation software</strong> both freely usable on PC, tablets or smartphone!</span></p> <p><span style="font-size:10pt;">The areas represented are: <strong>South Brittany - Lorient, Etel, Belle-Île, Baie de Quiberon, La Trinité, Golfe du Morbihan, Vannes, Auray, Houat, Hoedic, La Vilaine, Piriac, La Turballe, Le Croisic, La Baule, Pornichet, Saint Nazaire, Nantes, Pornic, Noirmoutier (FRANCE)</strong></span></p> <p><strong><span style="font-size:10pt;"><span style="color:#ff0000;">Free with your FR6 pack:</span> 3 adhesive sheets containing the mandatory regulatory documentation (RIPAM, buoys and flags) for navigation in coastal areas (art 242-2.04 of Division 240). <span style="color:#ff0000;">When you buy your pack, you have all the regulatory documentation for sailing within 6 miles of a shelter.</span></span></strong></p> <h2>Description of the FR6 card pack</h2>

available