available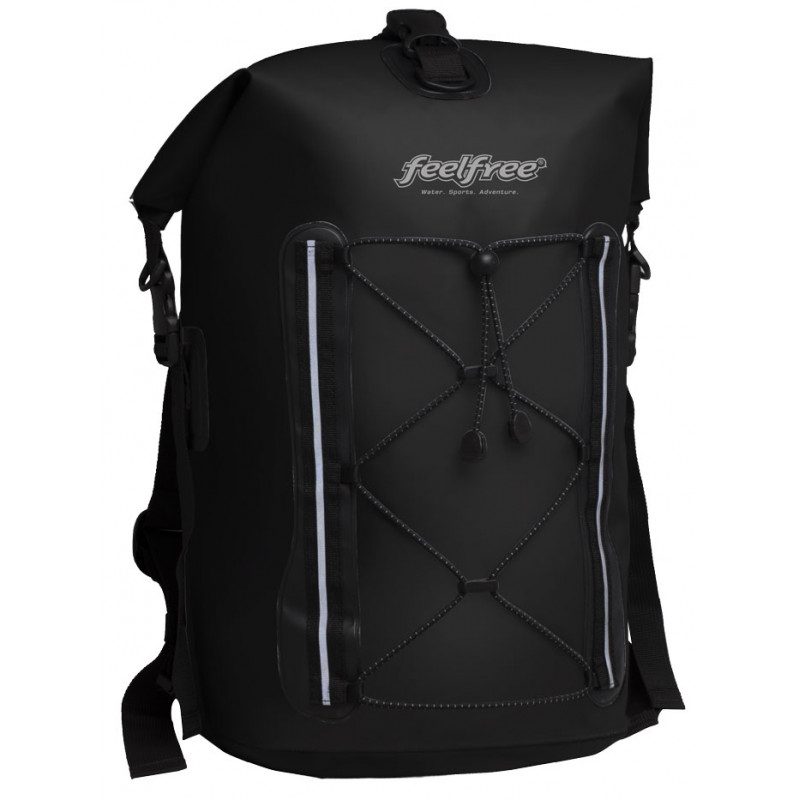 check_circle In stock
PrestaShop\PrestaShop\Adapter\Presenter\Product\ProductLazyArray Object ( [imageRetriever:PrestaShop\PrestaShop\Adapter\Presenter\Product\ProductLazyArray:private] => PrestaShop\PrestaShop\Adapter\Image\ImageRetriever Object ( [link:PrestaShop\PrestaShop\Adapter\Image\ImageRetriever:private] => Link Object ( [allow:protected] => 1 [url:protected] => /index.php [protocol_link] => https:// [protocol_content] => https:// [ssl_enable:protected] => 1 [urlShopId:protected] => [supportedBrowser] => ) ) [link:PrestaShop\PrestaShop\Adapter\Presenter\Product\ProductLazyArray:private] => Link Object ( [allow:protected] => 1 [url:protected] => /index.php [protocol_link] => https:// [protocol_content] => https:// [ssl_enable:protected] => 1 [urlShopId:protected] => [supportedBrowser] => ) [priceFormatter:PrestaShop\PrestaShop\Adapter\Presenter\Product\ProductLazyArray:private] => PrestaShop\PrestaShop\Adapter\Product\PriceFormatter Object ( ) [productColorsRetriever:PrestaShop\PrestaShop\Adapter\Presenter\Product\ProductLazyArray:private] => PrestaShop\PrestaShop\Adapter\Product\ProductColorsRetriever Object ( ) [translator:PrestaShop\PrestaShop\Adapter\Presenter\Product\ProductLazyArray:private] => PrestaShopBundle\Translation\TranslatorComponent Object ( [catalogues:protected] => Array ( [en-US] => Symfony\Component\Translation\MessageCatalogue Object ( [messages:Symfony\Component\Translation\MessageCatalogue:private] => Array ( [en-US] => Array ( [OK] => OK [No] => No [Yes] => Yes [Write your review] => Write your review [Sorry, your review cannot be posted.] => Sorry, your review cannot be posted. [Title] => Title [Your name] => Your name [Review] => Review [Required fields] => Required fields [Cancel] => Cancel [Send] => Send [Your comment has been submitted and will be available once approved by a moderator.] => Your comment has been submitted and will be available once approved by a moderator. [Your comment has been added!] => Your comment has been added! [Review sent] => Review sent [Your review cannot be sent] => Your review cannot be sent [By %1$s] => By %1$s [Report abuse] => Report abuse [Comments] => Comments [Sorry, your review appreciation cannot be sent.] => Sorry, your review appreciation cannot be sent. [Sorry, your abuse report cannot be sent.] => Sorry, your abuse report cannot be sent. [Last] => Last [Your review appreciation cannot be sent] => Your review appreciation cannot be sent [Report comment] => Report comment [Are you sure that you want to report this comment?] => Are you sure that you want to report this comment? [Report sent] => Report sent [Your report has been submitted and will be considered by a moderator.] => Your report has been submitted and will be considered by a moderator. [Your report cannot be sent] => Your report cannot be sent ) [ShopThemeGlobal] => Array ( [Créez votre compte professionnel] => Create your professional account [Demandez un devis] => Request a quote [Plus de 300 clients nous font confiance] => More than 300 customers trust us [Notre sélection de produits par métiers] => Our selection of products by trade [Vêtements pêche / Marin pêcheur] => Fishing clothes / Fisherman [Vêtements poissonnier] => Fishmonger's clothing [Vêtement moniteur de voile] => Sailing instructor clothing [Vêtement aquaculteur] => Aquaculturist clothing [Vêtement pisciliculteur] => Fish farmer's clothing [Vêtement conchyliculteur] => Conchyliculteur clothing [Vêtement de pluie professionnel] => Professional rainwear [+ 5000 produits] => + 5000 products [référencés pour vous] => referenced for you [+ 300 clients] => + 300 customers [nous font confiance] => trust us ) [ShopThemeGlobal ] => Array ( [Vêtements skipper] => Skipper clothing ) ) [metadata:Symfony\Component\Translation\MessageCatalogue:private] => Array ( ) [resources:Symfony\Component\Translation\MessageCatalogue:private] => Array ( ) [locale:Symfony\Component\Translation\MessageCatalogue:private] => en-US [fallbackCatalogue:Symfony\Component\Translation\MessageCatalogue:private] => [parent:Symfony\Component\Translation\MessageCatalogue:private] => ) ) [locale:Symfony\Component\Translation\Translator:private] => en-US [fallbackLocales:Symfony\Component\Translation\Translator:private] => Array ( ) [loaders:Symfony\Component\Translation\Translator:private] => Array ( ) [resources:Symfony\Component\Translation\Translator:private] => Array ( ) [formatter:Symfony\Component\Translation\Translator:private] => Symfony\Component\Translation\Formatter\MessageFormatter Object ( [selector:Symfony\Component\Translation\Formatter\MessageFormatter:private] => Symfony\Component\Translation\MessageSelector Object ( ) ) [cacheDir:Symfony\Component\Translation\Translator:private] => /home/httpd/html/www.picksea.com/var/cache/prod/translations [debug:Symfony\Component\Translation\Translator:private] => [configCacheFactory:Symfony\Component\Translation\Translator:private] => Symfony\Component\Config\ConfigCacheFactory Object ( [debug:Symfony\Component\Config\ConfigCacheFactory:private] => ) ) [settings:protected] => PrestaShop\PrestaShop\Core\Product\ProductPresentationSettings Object ( [catalog_mode] => [catalog_mode_with_prices] => 0 [restricted_country_mode] => [include_taxes] => 1 [allow_add_variant_to_cart_from_listing] => 1 [stock_management_enabled] => 1 [showPrices] => 1 [lastRemainingItems] => 0 ) [product:protected] => Array ( [id_shop_default] => 1 [id_manufacturer] => 52 [id_supplier] => 35 [reference] => FF-GOPACK-20-40 [supplier_reference] => [location] => [width] => 0.000000 [height] => 0.000000 [depth] => 0.000000 [weight] => 1.000000 [quantity_discount] => 0 [ean13] => 8858687310767 [isbn] => [upc] => [cache_is_pack] => 0 [cache_has_attachments] => 0 [is_virtual] => 0 [state] => 1 [additional_delivery_times] => 1 [delivery_in_stock] => [delivery_out_stock] => [id_category_default] => 56 [id_tax_rules_group] => 36 [on_sale] => 0 [online_only] => 0 [ecotax] => 0 [minimal_quantity] => 1 [low_stock_threshold] => [low_stock_alert] => 0 [price] => €53.74 [wholesale_price] => 24.730000 [unity] => [unit_price_ratio] => 0.000000 [additional_shipping_cost] => 0.00 [customizable] => 0 [text_fields] => 0 [uploadable_files] => 0 [redirect_type] => 404 [id_type_redirected] => 0 [available_for_order] => 1 [available_date] => [show_condition] => 0 [condition] => new [show_price] => 1 [indexed] => 0 [visibility] => both [cache_default_attribute] => 95397 [advanced_stock_management] => 0 [date_add] => 2014-05-05 12:55:30 [date_upd] => 2023-10-30 18:13:42 [pack_stock_type] => 3 [meta_description] => The new GO PACK concept from FeelFree Dry Pack is a very good value waterproof backpack for recreational use with detachable straps. [meta_keywords] => [meta_title] => Go Pack Waterproof Backpack 20/40 Litres | Picksea [link_rewrite] => go-pack-waterproof-backpack-20-40-litres [name] => Go Pack Waterproof Backpack 20/40 Litres [description] =>

Dimensions

20 LITRES : 21x19x41cm
40 LITRES : 30x30x50cm

Adjustable straps
Completely waterproof bag due to the high frequency welded Tarpaulin fabric roll-up system, clips and velcro
Valve located at the base of the bag to drain water
Adjustable bungee cord net on the front of the bag to hold a jacket, shoes or helmet
2 retroreflective elements on the net part
Clip for securing the closure

[description_short] =>

A waterproof backpack with detachable shoulder straps for versatile use

The new GO PACK concept from FeelFree Dry Pack is a very good value waterproof backpack for recreational use with detachable straps. Whether you're carrying gear for everyday cycling, boating or stand up paddling this bag is perfectly suited for everyday use. With the Go Pack, you'll find a compact volume of 20 to 40 liters, plenty of colors to choose from, and a clever design that includes a valve to release water or air trapped in the bag. You can also use this valve to reduce the size of the bag by releasing air once the bag is full and gain size. Find out for yourself the best use of this multipurpose waterproof backpack!


Feelfree waterproof bag manufacturer for water sports, waterproof bag with flashy colors and affordable prices

Feelfree's multi-purpose waterproof bags are distinguished by their variety of colors and their solid and clever design. Intended for all outdoor uses such as biking, boating, kayaking or simply walking on the beach, these waterproof bags will seduce you by their price and their original look.

Features of the FeelFree Go Pack 20 litre or 40 litre waterproof bag

[available_now] => [available_later] => [video] => [personnalisation] => 0 [markdown] => [catdecathon] => [id] => 24433 [id_product] => 24433 [out_of_stock] => 1 [new] => 0 [id_product_attribute] => 95397 [quantity_wanted] => 1 [extraContent] => Array ( ) [allow_oosp] => 1 [category] => waterproof-backpacks [category_name] => Waterproof Backpacks [link] => https://www.picksea.com/en/go-pack-waterproof-backpack-20-40-litres-feelfree-24433.html [attribute_price] => 8.366666 [price_tax_exc] => 53.741666 [price_without_reduction] => 53.741666 [price_without_reduction_without_tax] => 53.741666 [reduction] => 0 [reduction_without_tax] => 0 [specific_prices] => [quantity] => 2 [quantity_all_versions] => 5 [id_image] => en-default [features] => Array ( [0] => Array ( [name] => Capacity [value] => 10 to 35 litres [id_feature] => 14 [position] => 4 ) [1] => Array ( [name] => Waterproof [value] => Etanche aux projections d'eau [id_feature] => 8 [position] => 5 ) [2] => Array ( [name] => Warranty [value] => 1 [id_feature] => 15 [position] => 12 ) [3] => Array ( [name] => Type [value] => Bags [id_feature] => 256 [position] => 20 ) ) [attachments] => Array ( ) [virtual] => 0 [pack] => 0 [packItems] => Array ( ) [nopackprice] => 0 [customization_required] => [attributes] => Array ( [2] => Array ( [id_attribute] => 14 [id_attribute_group] => 2 [name] => Black [group] => Color [reference] => FF-GOPACK-40-BLK [ean13] => 8858687312518 [isbn] => [upc] => ) [20069] => Array ( [id_attribute] => 22427 [id_attribute_group] => 20069 [name] => 40L [group] => Volume [reference] => FF-GOPACK-40-BLK [ean13] => 8858687312518 [isbn] => [upc] => ) ) [rate] => 0 [tax_name] => [ecotax_rate] => 0 [unit_price] => [customizations] => Array ( [fields] => Array ( ) ) [id_customization] => 0 [is_customizable] => [show_quantities] => 1 [quantity_label] => Items [quantity_discounts] => Array ( ) [customer_group_discount] => 0 [title] => Go Pack Waterproof Backpack 20/40 Litres [images] => Array ( [0] => Array ( [bySize] => Array ( [small_default] => Array ( [url] => https://www.picksea.com/39726-small_default/go-pack-waterproof-backpack-20-40-litres.jpg [width] => 98 [height] => 98 ) [cart_default] => Array ( [url] => https://www.picksea.com/39726-cart_default/go-pack-waterproof-backpack-20-40-litres.jpg [width] => 125 [height] => 125 ) [home_default] => Array ( [url] => https://www.picksea.com/39726-home_default/go-pack-waterproof-backpack-20-40-litres.jpg [width] => 250 [height] => 250 ) [home_large] => Array ( [url] => https://www.picksea.com/39726-home_large/go-pack-waterproof-backpack-20-40-litres.jpg [width] => 280 [height] => 280 ) [medium_default] => Array ( [url] => https://www.picksea.com/39726-medium_default/go-pack-waterproof-backpack-20-40-litres.jpg [width] => 452 [height] => 452 ) [large_default] => Array ( [url] => https://www.picksea.com/39726-large_default/go-pack-waterproof-backpack-20-40-litres.jpg [width] => 800 [height] => 800 ) ) [small] => Array ( [url] => https://www.picksea.com/39726-small_default/go-pack-waterproof-backpack-20-40-litres.jpg [width] => 98 [height] => 98 ) [medium] => Array ( [url] => https://www.picksea.com/39726-home_large/go-pack-waterproof-backpack-20-40-litres.jpg [width] => 280 [height] => 280 ) [large] => Array ( [url] => https://www.picksea.com/39726-large_default/go-pack-waterproof-backpack-20-40-litres.jpg [width] => 800 [height] => 800 ) [legend] => [cover] => [id_image] => 39726 [position] => 8 [associatedVariants] => Array ( [0] => 95397 ) ) ) [cover] => Array ( [bySize] => Array ( [small_default] => Array ( [url] => https://www.picksea.com/39726-small_default/go-pack-waterproof-backpack-20-40-litres.jpg [width] => 98 [height] => 98 ) [cart_default] => Array ( [url] => https://www.picksea.com/39726-cart_default/go-pack-waterproof-backpack-20-40-litres.jpg [width] => 125 [height] => 125 ) [home_default] => Array ( [url] => https://www.picksea.com/39726-home_default/go-pack-waterproof-backpack-20-40-litres.jpg [width] => 250 [height] => 250 ) [home_large] => Array ( [url] => https://www.picksea.com/39726-home_large/go-pack-waterproof-backpack-20-40-litres.jpg [width] => 280 [height] => 280 ) [medium_default] => Array ( [url] => https://www.picksea.com/39726-medium_default/go-pack-waterproof-backpack-20-40-litres.jpg [width] => 452 [height] => 452 ) [large_default] => Array ( [url] => https://www.picksea.com/39726-large_default/go-pack-waterproof-backpack-20-40-litres.jpg [width] => 800 [height] => 800 ) ) [small] => Array ( [url] => https://www.picksea.com/39726-small_default/go-pack-waterproof-backpack-20-40-litres.jpg [width] => 98 [height] => 98 ) [medium] => Array ( [url] => https://www.picksea.com/39726-home_large/go-pack-waterproof-backpack-20-40-litres.jpg [width] => 280 [height] => 280 ) [large] => Array ( [url] => https://www.picksea.com/39726-large_default/go-pack-waterproof-backpack-20-40-litres.jpg [width] => 800 [height] => 800 ) [legend] => [cover] => [id_image] => 39726 [position] => 8 [associatedVariants] => Array ( [0] => 95397 ) ) [has_discount] => [discount_type] => [discount_percentage] => [discount_percentage_absolute] => [discount_amount] => [discount_amount_to_display] => [price_amount] => 53.74 [regular_price_amount] => 53.74 [regular_price] => €53.74 [discount_to_display] => [unit_price_full] => [show_availability] => 1 [availability_date] => [availability_message] => In stock [availability] => available ) [language:PrestaShop\PrestaShop\Adapter\Presenter\Product\ProductLazyArray:private] => Language Object ( [id] => 3 [name] => English GB (English) [iso_code] => en [locale] => en-US [language_code] => en [date_format_lite] => Y-m-d [date_format_full] => Y-m-d H:i:s [is_rtl] => 0 [active] => 1 [webserviceParameters:protected] => Array ( [objectNodeName] => language [objectsNodeName] => languages ) [translationsFilesAndVars:protected] => Array ( [fields] => _FIELDS [errors] => _ERRORS [admin] => _LANGADM [pdf] => _LANGPDF [tabs] => tabs ) [id_lang:protected] => [id_shop:protected] => 1 [id_shop_list] => Array ( ) [get_shop_from_context:protected] => 1 [table:protected] => lang [identifier:protected] => id_lang [fieldsRequired:protected] => Array ( [0] => name [1] => iso_code [2] => date_format_lite [3] => date_format_full ) [fieldsSize:protected] => Array ( [name] => 32 [iso_code] => 2 [locale] => 5 [language_code] => 5 [date_format_lite] => 32 [date_format_full] => 32 ) [fieldsValidate:protected] => Array ( [name] => isGenericName [iso_code] => isLanguageIsoCode [locale] => isLocale [language_code] => isLanguageCode [active] => isBool [is_rtl] => isBool [date_format_lite] => isPhpDateFormat [date_format_full] => isPhpDateFormat ) [fieldsRequiredLang:protected] => Array ( ) [fieldsSizeLang:protected] => Array ( ) [fieldsValidateLang:protected] => Array ( ) [tables:protected] => Array ( ) [image_dir:protected] => [image_format:protected] => jpg [translator:protected] => [def:protected] => Array ( [table] => lang [primary] => id_lang [fields] => Array ( [name] => Array ( [type] => 3 [validate] => isGenericName [required] => 1 [size] => 32 ) [iso_code] => Array ( [type] => 3 [validate] => isLanguageIsoCode [required] => 1 [size] => 2 ) [locale] => Array ( [type] => 3 [validate] => isLocale [size] => 5 ) [language_code] => Array ( [type] => 3 [validate] => isLanguageCode [size] => 5 ) [active] => Array ( [type] => 2 [validate] => isBool ) [is_rtl] => Array ( [type] => 2 [validate] => isBool ) [date_format_lite] => Array ( [type] => 3 [validate] => isPhpDateFormat [required] => 1 [size] => 32 ) [date_format_full] => Array ( [type] => 3 [validate] => isPhpDateFormat [required] => 1 [size] => 32 ) ) [classname] => Language ) [update_fields:protected] => [force_id] => ) [arrayAccessList:PrestaShop\PrestaShop\Adapter\Presenter\AbstractLazyArray:private] => ArrayObject Object ( [storage:ArrayObject:private] => Array ( [id] => Array ( [type] => method [value] => getId ) [attributes] => Array ( [type] => method [value] => getAttributes ) [show_price] => Array ( [type] => method [value] => getShowPrice ) [weight_unit] => Array ( [type] => method [value] => getWeightUnit ) [url] => Array ( [type] => method [value] => getUrl ) [canonical_url] => Array ( [type] => method [value] => getCanonicalUrl ) [add_to_cart_url] => Array ( [type] => method [value] => getAddToCartUrl ) [condition] => Array ( [type] => method [value] => getCondition ) [delivery_information] => Array ( [type] => method [value] => getDeliveryInformation ) [embedded_attributes] => Array ( [type] => method [value] => getEmbeddedAttributes ) [file_size_formatted] => Array ( [type] => method [value] => getFileSizeFormatted ) [attachments] => Array ( [type] => method [value] => getAttachments ) [quantity_discounts] => Array ( [type] => method [value] => getQuantityDiscounts ) [reference_to_display] => Array ( [type] => method [value] => getReferenceToDisplay ) [grouped_features] => Array ( [type] => method [value] => getGroupedFeatures ) [seo_availability] => Array ( [type] => method [value] => getSeoAvailability ) [labels] => Array ( [type] => method [value] => getLabels ) [ecotax] => Array ( [type] => method [value] => getEcotax ) [flags] => Array ( [type] => method [value] => getFlags ) [main_variants] => Array ( [type] => method [value] => getMainVariants ) [specific_references] => Array ( [type] => method [value] => getSpecificReferences ) [id_shop_default] => Array ( [type] => variable [value] => 1 ) [id_manufacturer] => Array ( [type] => variable [value] => 52 ) [id_supplier] => Array ( [type] => variable [value] => 35 ) [reference] => Array ( [type] => variable [value] => FF-GOPACK-20-40 ) [supplier_reference] => Array ( [type] => variable [value] => ) [location] => Array ( [type] => variable [value] => ) [width] => Array ( [type] => variable [value] => 0.000000 ) [height] => Array ( [type] => variable [value] => 0.000000 ) [depth] => Array ( [type] => variable [value] => 0.000000 ) [weight] => Array ( [type] => variable [value] => 1.000000 ) [quantity_discount] => Array ( [type] => variable [value] => 0 ) [ean13] => Array ( [type] => variable [value] => 8858687310767 ) [isbn] => Array ( [type] => variable [value] => ) [upc] => Array ( [type] => variable [value] => ) [cache_is_pack] => Array ( [type] => variable [value] => 0 ) [cache_has_attachments] => Array ( [type] => variable [value] => 0 ) [is_virtual] => Array ( [type] => variable [value] => 0 ) [state] => Array ( [type] => variable [value] => 1 ) [additional_delivery_times] => Array ( [type] => variable [value] => 1 ) [delivery_in_stock] => Array ( [type] => variable [value] => ) [delivery_out_stock] => Array ( [type] => variable [value] => ) [id_category_default] => Array ( [type] => variable [value] => 56 ) [id_tax_rules_group] => Array ( [type] => variable [value] => 36 ) [on_sale] => Array ( [type] => variable [value] => 0 ) [online_only] => Array ( [type] => variable [value] => 0 ) [minimal_quantity] => Array ( [type] => variable [value] => 1 ) [low_stock_threshold] => Array ( [type] => variable [value] => ) [low_stock_alert] => Array ( [type] => variable [value] => 0 ) [price] => Array ( [type] => variable [value] => €53.74 ) [wholesale_price] => Array ( [type] => variable [value] => 24.730000 ) [unity] => Array ( [type] => variable [value] => ) [unit_price_ratio] => Array ( [type] => variable [value] => 0.000000 ) [additional_shipping_cost] => Array ( [type] => variable [value] => 0.00 ) [customizable] => Array ( [type] => variable [value] => 0 ) [text_fields] => Array ( [type] => variable [value] => 0 ) [uploadable_files] => Array ( [type] => variable [value] => 0 ) [redirect_type] => Array ( [type] => variable [value] => 404 ) [id_type_redirected] => Array ( [type] => variable [value] => 0 ) [available_for_order] => Array ( [type] => variable [value] => 1 ) [available_date] => Array ( [type] => variable [value] => ) [show_condition] => Array ( [type] => variable [value] => 0 ) [indexed] => Array ( [type] => variable [value] => 0 ) [visibility] => Array ( [type] => variable [value] => both ) [cache_default_attribute] => Array ( [type] => variable [value] => 95397 ) [advanced_stock_management] => Array ( [type] => variable [value] => 0 ) [date_add] => Array ( [type] => variable [value] => 2014-05-05 12:55:30 ) [date_upd] => Array ( [type] => variable [value] => 2023-10-30 18:13:42 ) [pack_stock_type] => Array ( [type] => variable [value] => 3 ) [meta_description] => Array ( [type] => variable [value] => The new GO PACK concept from FeelFree Dry Pack is a very good value waterproof backpack for recreational use with detachable straps. ) [meta_keywords] => Array ( [type] => variable [value] => ) [meta_title] => Array ( [type] => variable [value] => Go Pack Waterproof Backpack 20/40 Litres | Picksea ) [link_rewrite] => Array ( [type] => variable [value] => go-pack-waterproof-backpack-20-40-litres ) [name] => Array ( [type] => variable [value] => Go Pack Waterproof Backpack 20/40 Litres ) [description] => Array ( [type] => variable [value] =>

Dimensions

20 LITRES : 21x19x41cm
40 LITRES : 30x30x50cm

Adjustable straps
Completely waterproof bag due to the high frequency welded Tarpaulin fabric roll-up system, clips and velcro
Valve located at the base of the bag to drain water
Adjustable bungee cord net on the front of the bag to hold a jacket, shoes or helmet
2 retroreflective elements on the net part
Clip for securing the closure

) [description_short] => Array ( [type] => variable [value] =>

A waterproof backpack with detachable shoulder straps for versatile use

The new GO PACK concept from FeelFree Dry Pack is a very good value waterproof backpack for recreational use with detachable straps. Whether you're carrying gear for everyday cycling, boating or stand up paddling this bag is perfectly suited for everyday use. With the Go Pack, you'll find a compact volume of 20 to 40 liters, plenty of colors to choose from, and a clever design that includes a valve to release water or air trapped in the bag. You can also use this valve to reduce the size of the bag by releasing air once the bag is full and gain size. Find out for yourself the best use of this multipurpose waterproof backpack!


Feelfree waterproof bag manufacturer for water sports, waterproof bag with flashy colors and affordable prices

Feelfree's multi-purpose waterproof bags are distinguished by their variety of colors and their solid and clever design. Intended for all outdoor uses such as biking, boating, kayaking or simply walking on the beach, these waterproof bags will seduce you by their price and their original look.

Features of the FeelFree Go Pack 20 litre or 40 litre waterproof bag

) [available_now] => Array ( [type] => variable [value] => ) [available_later] => Array ( [type] => variable [value] => ) [video] => Array ( [type] => variable [value] => ) [personnalisation] => Array ( [type] => variable [value] => 0 ) [markdown] => Array ( [type] => variable [value] => ) [catdecathon] => Array ( [type] => variable [value] => ) [id_product] => Array ( [type] => variable [value] => 24433 ) [out_of_stock] => Array ( [type] => variable [value] => 1 ) [new] => Array ( [type] => variable [value] => 0 ) [id_product_attribute] => Array ( [type] => variable [value] => 95397 ) [quantity_wanted] => Array ( [type] => variable [value] => 1 ) [extraContent] => Array ( [type] => variable [value] => Array ( ) ) [allow_oosp] => Array ( [type] => variable [value] => 1 ) [category] => Array ( [type] => variable [value] => waterproof-backpacks ) [category_name] => Array ( [type] => variable [value] => Waterproof Backpacks ) [link] => Array ( [type] => variable [value] => https://www.picksea.com/en/go-pack-waterproof-backpack-20-40-litres-feelfree-24433.html ) [attribute_price] => Array ( [type] => variable [value] => 8.366666 ) [price_tax_exc] => Array ( [type] => variable [value] => 53.741666 ) [price_without_reduction] => Array ( [type] => variable [value] => 53.741666 ) [price_without_reduction_without_tax] => Array ( [type] => variable [value] => 53.741666 ) [reduction] => Array ( [type] => variable [value] => 0 ) [reduction_without_tax] => Array ( [type] => variable [value] => 0 ) [specific_prices] => Array ( [type] => variable [value] => ) [quantity] => Array ( [type] => variable [value] => 2 ) [quantity_all_versions] => Array ( [type] => variable [value] => 5 ) [id_image] => Array ( [type] => variable [value] => en-default ) [features] => Array ( [type] => variable [value] => Array ( [0] => Array ( [name] => Capacity [value] => 10 to 35 litres [id_feature] => 14 [position] => 4 ) [1] => Array ( [name] => Waterproof [value] => Etanche aux projections d'eau [id_feature] => 8 [position] => 5 ) [2] => Array ( [name] => Warranty [value] => 1 [id_feature] => 15 [position] => 12 ) [3] => Array ( [name] => Type [value] => Bags [id_feature] => 256 [position] => 20 ) ) ) [virtual] => Array ( [type] => variable [value] => 0 ) [pack] => Array ( [type] => variable [value] => 0 ) [packItems] => Array ( [type] => variable [value] => Array ( ) ) [nopackprice] => Array ( [type] => variable [value] => 0 ) [customization_required] => Array ( [type] => variable [value] => ) [rate] => Array ( [type] => variable [value] => 0 ) [tax_name] => Array ( [type] => variable [value] => ) [ecotax_rate] => Array ( [type] => variable [value] => 0 ) [unit_price] => Array ( [type] => variable [value] => ) [customizations] => Array ( [type] => variable [value] => Array ( [fields] => Array ( ) ) ) [id_customization] => Array ( [type] => variable [value] => 0 ) [is_customizable] => Array ( [type] => variable [value] => ) [show_quantities] => Array ( [type] => variable [value] => 1 ) [quantity_label] => Array ( [type] => variable [value] => Items ) [customer_group_discount] => Array ( [type] => variable [value] => 0 ) [title] => Array ( [type] => variable [value] => Go Pack Waterproof Backpack 20/40 Litres ) [images] => Array ( [type] => variable [value] => Array ( [0] => Array ( [bySize] => Array ( [small_default] => Array ( [url] => https://www.picksea.com/39726-small_default/go-pack-waterproof-backpack-20-40-litres.jpg [width] => 98 [height] => 98 ) [cart_default] => Array ( [url] => https://www.picksea.com/39726-cart_default/go-pack-waterproof-backpack-20-40-litres.jpg [width] => 125 [height] => 125 ) [home_default] => Array ( [url] => https://www.picksea.com/39726-home_default/go-pack-waterproof-backpack-20-40-litres.jpg [width] => 250 [height] => 250 ) [home_large] => Array ( [url] => https://www.picksea.com/39726-home_large/go-pack-waterproof-backpack-20-40-litres.jpg [width] => 280 [height] => 280 ) [medium_default] => Array ( [url] => https://www.picksea.com/39726-medium_default/go-pack-waterproof-backpack-20-40-litres.jpg [width] => 452 [height] => 452 ) [large_default] => Array ( [url] => https://www.picksea.com/39726-large_default/go-pack-waterproof-backpack-20-40-litres.jpg [width] => 800 [height] => 800 ) ) [small] => Array ( [url] => https://www.picksea.com/39726-small_default/go-pack-waterproof-backpack-20-40-litres.jpg [width] => 98 [height] => 98 ) [medium] => Array ( [url] => https://www.picksea.com/39726-home_large/go-pack-waterproof-backpack-20-40-litres.jpg [width] => 280 [height] => 280 ) [large] => Array ( [url] => https://www.picksea.com/39726-large_default/go-pack-waterproof-backpack-20-40-litres.jpg [width] => 800 [height] => 800 ) [legend] => [cover] => [id_image] => 39726 [position] => 8 [associatedVariants] => Array ( [0] => 95397 ) ) ) ) [cover] => Array ( [type] => variable [value] => Array ( [bySize] => Array ( [small_default] => Array ( [url] => https://www.picksea.com/39726-small_default/go-pack-waterproof-backpack-20-40-litres.jpg [width] => 98 [height] => 98 ) [cart_default] => Array ( [url] => https://www.picksea.com/39726-cart_default/go-pack-waterproof-backpack-20-40-litres.jpg [width] => 125 [height] => 125 ) [home_default] => Array ( [url] => https://www.picksea.com/39726-home_default/go-pack-waterproof-backpack-20-40-litres.jpg [width] => 250 [height] => 250 ) [home_large] => Array ( [url] => https://www.picksea.com/39726-home_large/go-pack-waterproof-backpack-20-40-litres.jpg [width] => 280 [height] => 280 ) [medium_default] => Array ( [url] => https://www.picksea.com/39726-medium_default/go-pack-waterproof-backpack-20-40-litres.jpg [width] => 452 [height] => 452 ) [large_default] => Array ( [url] => https://www.picksea.com/39726-large_default/go-pack-waterproof-backpack-20-40-litres.jpg [width] => 800 [height] => 800 ) ) [small] => Array ( [url] => https://www.picksea.com/39726-small_default/go-pack-waterproof-backpack-20-40-litres.jpg [width] => 98 [height] => 98 ) [medium] => Array ( [url] => https://www.picksea.com/39726-home_large/go-pack-waterproof-backpack-20-40-litres.jpg [width] => 280 [height] => 280 ) [large] => Array ( [url] => https://www.picksea.com/39726-large_default/go-pack-waterproof-backpack-20-40-litres.jpg [width] => 800 [height] => 800 ) [legend] => [cover] => [id_image] => 39726 [position] => 8 [associatedVariants] => Array ( [0] => 95397 ) ) ) [has_discount] => Array ( [type] => variable [value] => ) [discount_type] => Array ( [type] => variable [value] => ) [discount_percentage] => Array ( [type] => variable [value] => ) [discount_percentage_absolute] => Array ( [type] => variable [value] => ) [discount_amount] => Array ( [type] => variable [value] => ) [discount_amount_to_display] => Array ( [type] => variable [value] => ) [price_amount] => Array ( [type] => variable [value] => 53.74 ) [regular_price_amount] => Array ( [type] => variable [value] => 53.74 ) [regular_price] => Array ( [type] => variable [value] => €53.74 ) [discount_to_display] => Array ( [type] => variable [value] => ) [unit_price_full] => Array ( [type] => variable [value] => ) [show_availability] => Array ( [type] => variable [value] => 1 ) [availability_date] => Array ( [type] => variable [value] => ) [availability_message] => Array ( [type] => variable [value] => In stock ) [availability] => Array ( [type] => variable [value] => available ) ) ) [arrayAccessIterator:PrestaShop\PrestaShop\Adapter\Presenter\AbstractLazyArray:private] => ArrayIterator Object ( [storage:ArrayIterator:private] => ArrayObject Object ( [storage:ArrayObject:private] => Array ( [id] => Array ( [type] => method [value] => getId ) [attributes] => Array ( [type] => method [value] => getAttributes ) [show_price] => Array ( [type] => method [value] => getShowPrice ) [weight_unit] => Array ( [type] => method [value] => getWeightUnit ) [url] => Array ( [type] => method [value] => getUrl ) [canonical_url] => Array ( [type] => method [value] => getCanonicalUrl ) [add_to_cart_url] => Array ( [type] => method [value] => getAddToCartUrl ) [condition] => Array ( [type] => method [value] => getCondition ) [delivery_information] => Array ( [type] => method [value] => getDeliveryInformation ) [embedded_attributes] => Array ( [type] => method [value] => getEmbeddedAttributes ) [file_size_formatted] => Array ( [type] => method [value] => getFileSizeFormatted ) [attachments] => Array ( [type] => method [value] => getAttachments ) [quantity_discounts] => Array ( [type] => method [value] => getQuantityDiscounts ) [reference_to_display] => Array ( [type] => method [value] => getReferenceToDisplay ) [grouped_features] => Array ( [type] => method [value] => getGroupedFeatures ) [seo_availability] => Array ( [type] => method [value] => getSeoAvailability ) [labels] => Array ( [type] => method [value] => getLabels ) [ecotax] => Array ( [type] => method [value] => getEcotax ) [flags] => Array ( [type] => method [value] => getFlags ) [main_variants] => Array ( [type] => method [value] => getMainVariants ) [specific_references] => Array ( [type] => method [value] => getSpecificReferences ) [id_shop_default] => Array ( [type] => variable [value] => 1 ) [id_manufacturer] => Array ( [type] => variable [value] => 52 ) [id_supplier] => Array ( [type] => variable [value] => 35 ) [reference] => Array ( [type] => variable [value] => FF-GOPACK-20-40 ) [supplier_reference] => Array ( [type] => variable [value] => ) [location] => Array ( [type] => variable [value] => ) [width] => Array ( [type] => variable [value] => 0.000000 ) [height] => Array ( [type] => variable [value] => 0.000000 ) [depth] => Array ( [type] => variable [value] => 0.000000 ) [weight] => Array ( [type] => variable [value] => 1.000000 ) [quantity_discount] => Array ( [type] => variable [value] => 0 ) [ean13] => Array ( [type] => variable [value] => 8858687310767 ) [isbn] => Array ( [type] => variable [value] => ) [upc] => Array ( [type] => variable [value] => ) [cache_is_pack] => Array ( [type] => variable [value] => 0 ) [cache_has_attachments] => Array ( [type] => variable [value] => 0 ) [is_virtual] => Array ( [type] => variable [value] => 0 ) [state] => Array ( [type] => variable [value] => 1 ) [additional_delivery_times] => Array ( [type] => variable [value] => 1 ) [delivery_in_stock] => Array ( [type] => variable [value] => ) [delivery_out_stock] => Array ( [type] => variable [value] => ) [id_category_default] => Array ( [type] => variable [value] => 56 ) [id_tax_rules_group] => Array ( [type] => variable [value] => 36 ) [on_sale] => Array ( [type] => variable [value] => 0 ) [online_only] => Array ( [type] => variable [value] => 0 ) [minimal_quantity] => Array ( [type] => variable [value] => 1 ) [low_stock_threshold] => Array ( [type] => variable [value] => ) [low_stock_alert] => Array ( [type] => variable [value] => 0 ) [price] => Array ( [type] => variable [value] => €53.74 ) [wholesale_price] => Array ( [type] => variable [value] => 24.730000 ) [unity] => Array ( [type] => variable [value] => ) [unit_price_ratio] => Array ( [type] => variable [value] => 0.000000 ) [additional_shipping_cost] => Array ( [type] => variable [value] => 0.00 ) [customizable] => Array ( [type] => variable [value] => 0 ) [text_fields] => Array ( [type] => variable [value] => 0 ) [uploadable_files] => Array ( [type] => variable [value] => 0 ) [redirect_type] => Array ( [type] => variable [value] => 404 ) [id_type_redirected] => Array ( [type] => variable [value] => 0 ) [available_for_order] => Array ( [type] => variable [value] => 1 ) [available_date] => Array ( [type] => variable [value] => ) [show_condition] => Array ( [type] => variable [value] => 0 ) [indexed] => Array ( [type] => variable [value] => 0 ) [visibility] => Array ( [type] => variable [value] => both ) [cache_default_attribute] => Array ( [type] => variable [value] => 95397 ) [advanced_stock_management] => Array ( [type] => variable [value] => 0 ) [date_add] => Array ( [type] => variable [value] => 2014-05-05 12:55:30 ) [date_upd] => Array ( [type] => variable [value] => 2023-10-30 18:13:42 ) [pack_stock_type] => Array ( [type] => variable [value] => 3 ) [meta_description] => Array ( [type] => variable [value] => The new GO PACK concept from FeelFree Dry Pack is a very good value waterproof backpack for recreational use with detachable straps. ) [meta_keywords] => Array ( [type] => variable [value] => ) [meta_title] => Array ( [type] => variable [value] => Go Pack Waterproof Backpack 20/40 Litres | Picksea ) [link_rewrite] => Array ( [type] => variable [value] => go-pack-waterproof-backpack-20-40-litres ) [name] => Array ( [type] => variable [value] => Go Pack Waterproof Backpack 20/40 Litres ) [description] => Array ( [type] => variable [value] =>

Dimensions

20 LITRES : 21x19x41cm
40 LITRES : 30x30x50cm

Adjustable straps
Completely waterproof bag due to the high frequency welded Tarpaulin fabric roll-up system, clips and velcro
Valve located at the base of the bag to drain water
Adjustable bungee cord net on the front of the bag to hold a jacket, shoes or helmet
2 retroreflective elements on the net part
Clip for securing the closure

) [description_short] => Array ( [type] => variable [value] =>

A waterproof backpack with detachable shoulder straps for versatile use

The new GO PACK concept from FeelFree Dry Pack is a very good value waterproof backpack for recreational use with detachable straps. Whether you're carrying gear for everyday cycling, boating or stand up paddling this bag is perfectly suited for everyday use. With the Go Pack, you'll find a compact volume of 20 to 40 liters, plenty of colors to choose from, and a clever design that includes a valve to release water or air trapped in the bag. You can also use this valve to reduce the size of the bag by releasing air once the bag is full and gain size. Find out for yourself the best use of this multipurpose waterproof backpack!


Feelfree waterproof bag manufacturer for water sports, waterproof bag with flashy colors and affordable prices

Feelfree's multi-purpose waterproof bags are distinguished by their variety of colors and their solid and clever design. Intended for all outdoor uses such as biking, boating, kayaking or simply walking on the beach, these waterproof bags will seduce you by their price and their original look.

Features of the FeelFree Go Pack 20 litre or 40 litre waterproof bag

) [available_now] => Array ( [type] => variable [value] => ) [available_later] => Array ( [type] => variable [value] => ) [video] => Array ( [type] => variable [value] => ) [personnalisation] => Array ( [type] => variable [value] => 0 ) [markdown] => Array ( [type] => variable [value] => ) [catdecathon] => Array ( [type] => variable [value] => ) [id_product] => Array ( [type] => variable [value] => 24433 ) [out_of_stock] => Array ( [type] => variable [value] => 1 ) [new] => Array ( [type] => variable [value] => 0 ) [id_product_attribute] => Array ( [type] => variable [value] => 95397 ) [quantity_wanted] => Array ( [type] => variable [value] => 1 ) [extraContent] => Array ( [type] => variable [value] => Array ( ) ) [allow_oosp] => Array ( [type] => variable [value] => 1 ) [category] => Array ( [type] => variable [value] => waterproof-backpacks ) [category_name] => Array ( [type] => variable [value] => Waterproof Backpacks ) [link] => Array ( [type] => variable [value] => https://www.picksea.com/en/go-pack-waterproof-backpack-20-40-litres-feelfree-24433.html ) [attribute_price] => Array ( [type] => variable [value] => 8.366666 ) [price_tax_exc] => Array ( [type] => variable [value] => 53.741666 ) [price_without_reduction] => Array ( [type] => variable [value] => 53.741666 ) [price_without_reduction_without_tax] => Array ( [type] => variable [value] => 53.741666 ) [reduction] => Array ( [type] => variable [value] => 0 ) [reduction_without_tax] => Array ( [type] => variable [value] => 0 ) [specific_prices] => Array ( [type] => variable [value] => ) [quantity] => Array ( [type] => variable [value] => 2 ) [quantity_all_versions] => Array ( [type] => variable [value] => 5 ) [id_image] => Array ( [type] => variable [value] => en-default ) [features] => Array ( [type] => variable [value] => Array ( [0] => Array ( [name] => Capacity [value] => 10 to 35 litres [id_feature] => 14 [position] => 4 ) [1] => Array ( [name] => Waterproof [value] => Etanche aux projections d'eau [id_feature] => 8 [position] => 5 ) [2] => Array ( [name] => Warranty [value] => 1 [id_feature] => 15 [position] => 12 ) [3] => Array ( [name] => Type [value] => Bags [id_feature] => 256 [position] => 20 ) ) ) [virtual] => Array ( [type] => variable [value] => 0 ) [pack] => Array ( [type] => variable [value] => 0 ) [packItems] => Array ( [type] => variable [value] => Array ( ) ) [nopackprice] => Array ( [type] => variable [value] => 0 ) [customization_required] => Array ( [type] => variable [value] => ) [rate] => Array ( [type] => variable [value] => 0 ) [tax_name] => Array ( [type] => variable [value] => ) [ecotax_rate] => Array ( [type] => variable [value] => 0 ) [unit_price] => Array ( [type] => variable [value] => ) [customizations] => Array ( [type] => variable [value] => Array ( [fields] => Array ( ) ) ) [id_customization] => Array ( [type] => variable [value] => 0 ) [is_customizable] => Array ( [type] => variable [value] => ) [show_quantities] => Array ( [type] => variable [value] => 1 ) [quantity_label] => Array ( [type] => variable [value] => Items ) [customer_group_discount] => Array ( [type] => variable [value] => 0 ) [title] => Array ( [type] => variable [value] => Go Pack Waterproof Backpack 20/40 Litres ) [images] => Array ( [type] => variable [value] => Array ( [0] => Array ( [bySize] => Array ( [small_default] => Array ( [url] => https://www.picksea.com/39726-small_default/go-pack-waterproof-backpack-20-40-litres.jpg [width] => 98 [height] => 98 ) [cart_default] => Array ( [url] => https://www.picksea.com/39726-cart_default/go-pack-waterproof-backpack-20-40-litres.jpg [width] => 125 [height] => 125 ) [home_default] => Array ( [url] => https://www.picksea.com/39726-home_default/go-pack-waterproof-backpack-20-40-litres.jpg [width] => 250 [height] => 250 ) [home_large] => Array ( [url] => https://www.picksea.com/39726-home_large/go-pack-waterproof-backpack-20-40-litres.jpg [width] => 280 [height] => 280 ) [medium_default] => Array ( [url] => https://www.picksea.com/39726-medium_default/go-pack-waterproof-backpack-20-40-litres.jpg [width] => 452 [height] => 452 ) [large_default] => Array ( [url] => https://www.picksea.com/39726-large_default/go-pack-waterproof-backpack-20-40-litres.jpg [width] => 800 [height] => 800 ) ) [small] => Array ( [url] => https://www.picksea.com/39726-small_default/go-pack-waterproof-backpack-20-40-litres.jpg [width] => 98 [height] => 98 ) [medium] => Array ( [url] => https://www.picksea.com/39726-home_large/go-pack-waterproof-backpack-20-40-litres.jpg [width] => 280 [height] => 280 ) [large] => Array ( [url] => https://www.picksea.com/39726-large_default/go-pack-waterproof-backpack-20-40-litres.jpg [width] => 800 [height] => 800 ) [legend] => [cover] => [id_image] => 39726 [position] => 8 [associatedVariants] => Array ( [0] => 95397 ) ) ) ) [cover] => Array ( [type] => variable [value] => Array ( [bySize] => Array ( [small_default] => Array ( [url] => https://www.picksea.com/39726-small_default/go-pack-waterproof-backpack-20-40-litres.jpg [width] => 98 [height] => 98 ) [cart_default] => Array ( [url] => https://www.picksea.com/39726-cart_default/go-pack-waterproof-backpack-20-40-litres.jpg [width] => 125 [height] => 125 ) [home_default] => Array ( [url] => https://www.picksea.com/39726-home_default/go-pack-waterproof-backpack-20-40-litres.jpg [width] => 250 [height] => 250 ) [home_large] => Array ( [url] => https://www.picksea.com/39726-home_large/go-pack-waterproof-backpack-20-40-litres.jpg [width] => 280 [height] => 280 ) [medium_default] => Array ( [url] => https://www.picksea.com/39726-medium_default/go-pack-waterproof-backpack-20-40-litres.jpg [width] => 452 [height] => 452 ) [large_default] => Array ( [url] => https://www.picksea.com/39726-large_default/go-pack-waterproof-backpack-20-40-litres.jpg [width] => 800 [height] => 800 ) ) [small] => Array ( [url] => https://www.picksea.com/39726-small_default/go-pack-waterproof-backpack-20-40-litres.jpg [width] => 98 [height] => 98 ) [medium] => Array ( [url] => https://www.picksea.com/39726-home_large/go-pack-waterproof-backpack-20-40-litres.jpg [width] => 280 [height] => 280 ) [large] => Array ( [url] => https://www.picksea.com/39726-large_default/go-pack-waterproof-backpack-20-40-litres.jpg [width] => 800 [height] => 800 ) [legend] => [cover] => [id_image] => 39726 [position] => 8 [associatedVariants] => Array ( [0] => 95397 ) ) ) [has_discount] => Array ( [type] => variable [value] => ) [discount_type] => Array ( [type] => variable [value] => ) [discount_percentage] => Array ( [type] => variable [value] => ) [discount_percentage_absolute] => Array ( [type] => variable [value] => ) [discount_amount] => Array ( [type] => variable [value] => ) [discount_amount_to_display] => Array ( [type] => variable [value] => ) [price_amount] => Array ( [type] => variable [value] => 53.74 ) [regular_price_amount] => Array ( [type] => variable [value] => 53.74 ) [regular_price] => Array ( [type] => variable [value] => €53.74 ) [discount_to_display] => Array ( [type] => variable [value] => ) [unit_price_full] => Array ( [type] => variable [value] => ) [show_availability] => Array ( [type] => variable [value] => 1 ) [availability_date] => Array ( [type] => variable [value] => ) [availability_message] => Array ( [type] => variable [value] => In stock ) [availability] => Array ( [type] => variable [value] => available ) ) ) ) [methodCacheResults:PrestaShop\PrestaShop\Adapter\Presenter\AbstractLazyArray:private] => Array ( [attributes] => Array ( [2] => Array ( [id_attribute] => 14 [id_attribute_group] => 2 [name] => Black [group] => Color [reference] => FF-GOPACK-40-BLK [ean13] => 8858687312518 [isbn] => [upc] => ) [20069] => Array ( [id_attribute] => 22427 [id_attribute_group] => 20069 [name] => 40L [group] => Volume [reference] => FF-GOPACK-40-BLK [ean13] => 8858687312518 [isbn] => [upc] => ) ) [url] => https://www.picksea.com/en/go-pack-waterproof-backpack-20-40-litres-feelfree-24433.html [weight_unit] => kg [reference_to_display] => FF-GOPACK-40-BLK [flags] => Array ( ) [embedded_attributes] => Array ( [id_shop_default] => 1 [id_manufacturer] => 52 [id_supplier] => 35 [reference] => FF-GOPACK-20-40 [is_virtual] => 0 [delivery_in_stock] => [delivery_out_stock] => [id_category_default] => 56 [on_sale] => 0 [online_only] => 0 [ecotax] => 0 [minimal_quantity] => 1 [low_stock_threshold] => [low_stock_alert] => 0 [price] => €53.74 [unity] => [unit_price_ratio] => 0.000000 [additional_shipping_cost] => 0.00 [customizable] => 0 [text_fields] => 0 [uploadable_files] => 0 [redirect_type] => 404 [id_type_redirected] => 0 [available_for_order] => 1 [available_date] => [show_condition] => 0 [condition] => new [show_price] => 1 [indexed] => 0 [visibility] => both [cache_default_attribute] => 95397 [advanced_stock_management] => 0 [date_add] => 2014-05-05 12:55:30 [date_upd] => 2023-10-30 18:13:42 [pack_stock_type] => 3 [meta_description] => The new GO PACK concept from FeelFree Dry Pack is a very good value waterproof backpack for recreational use with detachable straps. [meta_keywords] => [meta_title] => Go Pack Waterproof Backpack 20/40 Litres | Picksea [link_rewrite] => go-pack-waterproof-backpack-20-40-litres [name] => Go Pack Waterproof Backpack 20/40 Litres [description] =>

Dimensions

20 LITRES : 21x19x41cm
40 LITRES : 30x30x50cm

Adjustable straps
Completely waterproof bag due to the high frequency welded Tarpaulin fabric roll-up system, clips and velcro
Valve located at the base of the bag to drain water
Adjustable bungee cord net on the front of the bag to hold a jacket, shoes or helmet
2 retroreflective elements on the net part
Clip for securing the closure

[description_short] =>

A waterproof backpack with detachable shoulder straps for versatile use

The new GO PACK concept from FeelFree Dry Pack is a very good value waterproof backpack for recreational use with detachable straps. Whether you're carrying gear for everyday cycling, boating or stand up paddling this bag is perfectly suited for everyday use. With the Go Pack, you'll find a compact volume of 20 to 40 liters, plenty of colors to choose from, and a clever design that includes a valve to release water or air trapped in the bag. You can also use this valve to reduce the size of the bag by releasing air once the bag is full and gain size. Find out for yourself the best use of this multipurpose waterproof backpack!


Feelfree waterproof bag manufacturer for water sports, waterproof bag with flashy colors and affordable prices

Feelfree's multi-purpose waterproof bags are distinguished by their variety of colors and their solid and clever design. Intended for all outdoor uses such as biking, boating, kayaking or simply walking on the beach, these waterproof bags will seduce you by their price and their original look.

Features of the FeelFree Go Pack 20 litre or 40 litre waterproof bag

[available_now] => [available_later] => [id] => 24433 [id_product] => 24433 [out_of_stock] => 1 [new] => 0 [id_product_attribute] => 95397 [quantity_wanted] => 1 [extraContent] => Array ( ) [allow_oosp] => 1 [category] => waterproof-backpacks [category_name] => Waterproof Backpacks [link] => https://www.picksea.com/en/go-pack-waterproof-backpack-20-40-litres-feelfree-24433.html [attribute_price] => 8.366666 [price_tax_exc] => 53.741666 [price_without_reduction] => 53.741666 [reduction] => 0 [specific_prices] => [quantity] => 2 [quantity_all_versions] => 5 [id_image] => en-default [features] => Array ( [0] => Array ( [name] => Capacity [value] => 10 to 35 litres [id_feature] => 14 [position] => 4 ) [1] => Array ( [name] => Waterproof [value] => Etanche aux projections d'eau [id_feature] => 8 [position] => 5 ) [2] => Array ( [name] => Warranty [value] => 1 [id_feature] => 15 [position] => 12 ) [3] => Array ( [name] => Type [value] => Bags [id_feature] => 256 [position] => 20 ) ) [attachments] => Array ( ) [virtual] => 0 [pack] => 0 [packItems] => Array ( ) [nopackprice] => 0 [customization_required] => [attributes] => Array ( [2] => Array ( [id_attribute] => 14 [id_attribute_group] => 2 [name] => Black [group] => Color [reference] => FF-GOPACK-40-BLK [ean13] => 8858687312518 [isbn] => [upc] => ) [20069] => Array ( [id_attribute] => 22427 [id_attribute_group] => 20069 [name] => 40L [group] => Volume [reference] => FF-GOPACK-40-BLK [ean13] => 8858687312518 [isbn] => [upc] => ) ) [rate] => 0 [tax_name] => [ecotax_rate] => 0 [unit_price] => [customizations] => Array ( [fields] => Array ( ) ) [id_customization] => 0 [is_customizable] => [show_quantities] => 1 [quantity_label] => Items [quantity_discounts] => Array ( ) [customer_group_discount] => 0 [images] => Array ( [0] => Array ( [bySize] => Array ( [small_default] => Array ( [url] => https://www.picksea.com/39726-small_default/go-pack-waterproof-backpack-20-40-litres.jpg [width] => 98 [height] => 98 ) [cart_default] => Array ( [url] => https://www.picksea.com/39726-cart_default/go-pack-waterproof-backpack-20-40-litres.jpg [width] => 125 [height] => 125 ) [home_default] => Array ( [url] => https://www.picksea.com/39726-home_default/go-pack-waterproof-backpack-20-40-litres.jpg [width] => 250 [height] => 250 ) [home_large] => Array ( [url] => https://www.picksea.com/39726-home_large/go-pack-waterproof-backpack-20-40-litres.jpg [width] => 280 [height] => 280 ) [medium_default] => Array ( [url] => https://www.picksea.com/39726-medium_default/go-pack-waterproof-backpack-20-40-litres.jpg [width] => 452 [height] => 452 ) [large_default] => Array ( [url] => https://www.picksea.com/39726-large_default/go-pack-waterproof-backpack-20-40-litres.jpg [width] => 800 [height] => 800 ) ) [small] => Array ( [url] => https://www.picksea.com/39726-small_default/go-pack-waterproof-backpack-20-40-litres.jpg [width] => 98 [height] => 98 ) [medium] => Array ( [url] => https://www.picksea.com/39726-home_large/go-pack-waterproof-backpack-20-40-litres.jpg [width] => 280 [height] => 280 ) [large] => Array ( [url] => https://www.picksea.com/39726-large_default/go-pack-waterproof-backpack-20-40-litres.jpg [width] => 800 [height] => 800 ) [legend] => [cover] => [id_image] => 39726 [position] => 8 [associatedVariants] => Array ( [0] => 95397 ) ) ) [cover] => Array ( [bySize] => Array ( [small_default] => Array ( [url] => https://www.picksea.com/39726-small_default/go-pack-waterproof-backpack-20-40-litres.jpg [width] => 98 [height] => 98 ) [cart_default] => Array ( [url] => https://www.picksea.com/39726-cart_default/go-pack-waterproof-backpack-20-40-litres.jpg [width] => 125 [height] => 125 ) [home_default] => Array ( [url] => https://www.picksea.com/39726-home_default/go-pack-waterproof-backpack-20-40-litres.jpg [width] => 250 [height] => 250 ) [home_large] => Array ( [url] => https://www.picksea.com/39726-home_large/go-pack-waterproof-backpack-20-40-litres.jpg [width] => 280 [height] => 280 ) [medium_default] => Array ( [url] => https://www.picksea.com/39726-medium_default/go-pack-waterproof-backpack-20-40-litres.jpg [width] => 452 [height] => 452 ) [large_default] => Array ( [url] => https://www.picksea.com/39726-large_default/go-pack-waterproof-backpack-20-40-litres.jpg [width] => 800 [height] => 800 ) ) [small] => Array ( [url] => https://www.picksea.com/39726-small_default/go-pack-waterproof-backpack-20-40-litres.jpg [width] => 98 [height] => 98 ) [medium] => Array ( [url] => https://www.picksea.com/39726-home_large/go-pack-waterproof-backpack-20-40-litres.jpg [width] => 280 [height] => 280 ) [large] => Array ( [url] => https://www.picksea.com/39726-large_default/go-pack-waterproof-backpack-20-40-litres.jpg [width] => 800 [height] => 800 ) [legend] => [cover] => [id_image] => 39726 [position] => 8 [associatedVariants] => Array ( [0] => 95397 ) ) [has_discount] => [discount_type] => [discount_percentage] => [discount_percentage_absolute] => [discount_amount] => [discount_amount_to_display] => [price_amount] => 53.74 [unit_price_full] => [show_availability] => 1 [availability_date] => [availability_message] => In stock [availability] => available ) [id] => 24433 [show_price] => 1 [labels] => Array ( [tax_short] => (tax incl.) [tax_long] => Tax included ) [ecotax] => Array ( [value] => €0.00 [amount] => 0 [rate] => 0 ) ) ) 1
Detailed features

A waterproof backpack with detachable shoulder straps for versatile use
The new GO PACK concept from FeelFree Dry Pack is a very good value waterproof backpack for recreational use with detachable straps. Whether you're carrying gear for everyday cycling, boating or stand up paddling this bag is perfectly suited for everyday use. With the Go Pack, you'll find a compact volume of 20 to 40 liters, plenty of colors to choose from, and a clever design that includes a valve to release water or air trapped in the bag. You can also use this valve to reduce the size of the bag by releasing air once the bag is full and gain size. Find out for yourself the best use of this multipurpose waterproof backpack!

Feelfree waterproof bag manufacturer for water sports, waterproof bag with flashy colors and affordable prices
Feelfree's multi-purpose waterproof bags are distinguished by their variety of colors and their solid and clever design. Intended for all outdoor uses such as biking, boating, kayaking or simply walking on the beach, these waterproof bags will seduce you by their price and their original look.
Features of the FeelFree Go Pack 20 litre or 40 litre waterproof bag
Dimensions

20 LITRES : 21x19x41cm
40 LITRES : 30x30x50cm

Adjustable straps
Completely waterproof bag due to the high frequency welded Tarpaulin fabric roll-up system, clips and velcro
Valve located at the base of the bag to drain water
Adjustable bungee cord net on the front of the bag to hold a jacket, shoes or helmet
2 retroreflective elements on the net part
Clip for securing the closure
You might also like 2 other products seleted for you
<div class="fiche-txt"> <h2>Waterproof Phone Pack for Smartphone / Iphone.</h2> <p>The Phone Pack waterproof cover, keeps your device safe while allowing its use. Available in sizes for 5 inch smartphones. It is ideal for water sports or any outdoor sport requiring protection of his phone.</p> <h2>Waterproof covers and pouches for your boat equipment</h2> <p>Discover all our models of waterproof covers and pouches on Picksea, your website specialized in nautical equipment. All our products are guaranteed to be the lowest price and are clearly chosen for their features and quality for water sports.</p> <h2>PhonePack smartphone waterproof pouch detailed features HPA</h2> </div>

available

<h2>A 40 litre capacity waterproof backpack by FeelFree</h2> <p>The Dry Tank 40 litre is a robust waterproof backpack with a large capacity (40 litres). Feelfree's main strength is the ability to create waterproof backpacks that are comfortable to use and wear every day, with original colours. This backpack is suitable for carrying boat equipment, the 40 litres will allow you to carry your watch jacket, overalls and probably a spare pair of shoes, plus a warm fleece just in case. The carrying system distributes the weight evenly over the shoulders, with the added benefit of a chest strap to prevent the backpack straps from moving out of place during a sudden movement such as boarding or disembarking the boat.</p> <h2>Features Dry Tank 40L Feelfree waterproof backpack</h2>

available
In the same category
4 other products seleted for you