available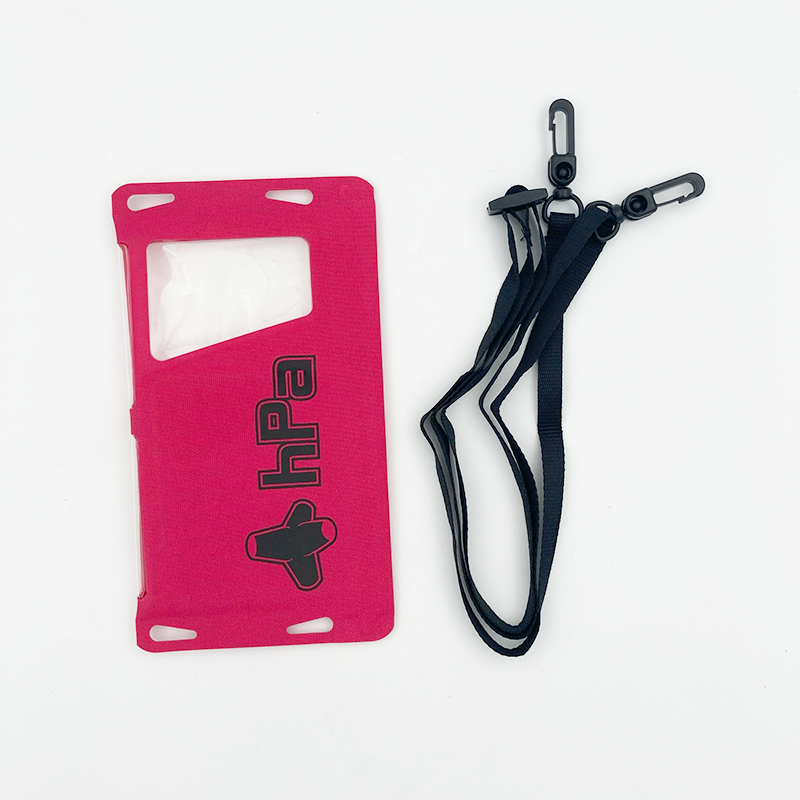 check_circle In stock
PrestaShop\PrestaShop\Adapter\Presenter\Product\ProductLazyArray Object ( [imageRetriever:PrestaShop\PrestaShop\Adapter\Presenter\Product\ProductLazyArray:private] => PrestaShop\PrestaShop\Adapter\Image\ImageRetriever Object ( [link:PrestaShop\PrestaShop\Adapter\Image\ImageRetriever:private] => Link Object ( [allow:protected] => 1 [url:protected] => /index.php [protocol_link] => https:// [protocol_content] => https:// [ssl_enable:protected] => 1 [urlShopId:protected] => [supportedBrowser] => ) ) [link:PrestaShop\PrestaShop\Adapter\Presenter\Product\ProductLazyArray:private] => Link Object ( [allow:protected] => 1 [url:protected] => /index.php [protocol_link] => https:// [protocol_content] => https:// [ssl_enable:protected] => 1 [urlShopId:protected] => [supportedBrowser] => ) [priceFormatter:PrestaShop\PrestaShop\Adapter\Presenter\Product\ProductLazyArray:private] => PrestaShop\PrestaShop\Adapter\Product\PriceFormatter Object ( ) [productColorsRetriever:PrestaShop\PrestaShop\Adapter\Presenter\Product\ProductLazyArray:private] => PrestaShop\PrestaShop\Adapter\Product\ProductColorsRetriever Object ( ) [translator:PrestaShop\PrestaShop\Adapter\Presenter\Product\ProductLazyArray:private] => PrestaShopBundle\Translation\TranslatorComponent Object ( [catalogues:protected] => Array ( [en-US] => Symfony\Component\Translation\MessageCatalogue Object ( [messages:Symfony\Component\Translation\MessageCatalogue:private] => Array ( [en-US] => Array ( [OK] => OK [No] => No [Yes] => Yes [Write your review] => Write your review [Sorry, your review cannot be posted.] => Sorry, your review cannot be posted. [Title] => Title [Your name] => Your name [Review] => Review [Required fields] => Required fields [Cancel] => Cancel [Send] => Send [Your comment has been submitted and will be available once approved by a moderator.] => Your comment has been submitted and will be available once approved by a moderator. [Your comment has been added!] => Your comment has been added! [Review sent] => Review sent [Your review cannot be sent] => Your review cannot be sent [By %1$s] => By %1$s [Report abuse] => Report abuse [Comments] => Comments [Sorry, your review appreciation cannot be sent.] => Sorry, your review appreciation cannot be sent. [Sorry, your abuse report cannot be sent.] => Sorry, your abuse report cannot be sent. [Last] => Last [Your review appreciation cannot be sent] => Your review appreciation cannot be sent [Report comment] => Report comment [Are you sure that you want to report this comment?] => Are you sure that you want to report this comment? [Report sent] => Report sent [Your report has been submitted and will be considered by a moderator.] => Your report has been submitted and will be considered by a moderator. [Your report cannot be sent] => Your report cannot be sent ) [ShopThemeGlobal] => Array ( [Créez votre compte professionnel] => Create your professional account [Demandez un devis] => Request a quote [Plus de 300 clients nous font confiance] => More than 300 customers trust us [Notre sélection de produits par métiers] => Our selection of products by trade [Vêtements pêche / Marin pêcheur] => Fishing clothes / Fisherman [Vêtements poissonnier] => Fishmonger's clothing [Vêtement moniteur de voile] => Sailing instructor clothing [Vêtement aquaculteur] => Aquaculturist clothing [Vêtement pisciliculteur] => Fish farmer's clothing [Vêtement conchyliculteur] => Conchyliculteur clothing [Vêtement de pluie professionnel] => Professional rainwear [+ 5000 produits] => + 5000 products [référencés pour vous] => referenced for you [+ 300 clients] => + 300 customers [nous font confiance] => trust us ) [ShopThemeGlobal ] => Array ( [Vêtements skipper] => Skipper clothing ) ) [metadata:Symfony\Component\Translation\MessageCatalogue:private] => Array ( ) [resources:Symfony\Component\Translation\MessageCatalogue:private] => Array ( ) [locale:Symfony\Component\Translation\MessageCatalogue:private] => en-US [fallbackCatalogue:Symfony\Component\Translation\MessageCatalogue:private] => [parent:Symfony\Component\Translation\MessageCatalogue:private] => ) ) [locale:Symfony\Component\Translation\Translator:private] => en-US [fallbackLocales:Symfony\Component\Translation\Translator:private] => Array ( ) [loaders:Symfony\Component\Translation\Translator:private] => Array ( ) [resources:Symfony\Component\Translation\Translator:private] => Array ( ) [formatter:Symfony\Component\Translation\Translator:private] => Symfony\Component\Translation\Formatter\MessageFormatter Object ( [selector:Symfony\Component\Translation\Formatter\MessageFormatter:private] => Symfony\Component\Translation\MessageSelector Object ( ) ) [cacheDir:Symfony\Component\Translation\Translator:private] => /home/httpd/html/www.picksea.com/var/cache/prod/translations [debug:Symfony\Component\Translation\Translator:private] => [configCacheFactory:Symfony\Component\Translation\Translator:private] => Symfony\Component\Config\ConfigCacheFactory Object ( [debug:Symfony\Component\Config\ConfigCacheFactory:private] => ) ) [settings:protected] => PrestaShop\PrestaShop\Core\Product\ProductPresentationSettings Object ( [catalog_mode] => [catalog_mode_with_prices] => 0 [restricted_country_mode] => [include_taxes] => 1 [allow_add_variant_to_cart_from_listing] => 1 [stock_management_enabled] => 1 [showPrices] => 1 [lastRemainingItems] => 0 ) [product:protected] => Array ( [id_shop_default] => 1 [id_manufacturer] => 5 [id_supplier] => 5 [reference] => NA-HPA-PHONEPACK [supplier_reference] => [location] => [width] => 0.000000 [height] => 0.000000 [depth] => 0.000000 [weight] => 0.200000 [quantity_discount] => 0 [ean13] => 3700224030575 [isbn] => [upc] => [cache_is_pack] => 0 [cache_has_attachments] => 0 [is_virtual] => 0 [state] => 1 [additional_delivery_times] => 1 [delivery_in_stock] => [delivery_out_stock] => [id_category_default] => 105312 [id_tax_rules_group] => 36 [on_sale] => 0 [online_only] => 0 [ecotax] => 0 [minimal_quantity] => 1 [low_stock_threshold] => [low_stock_alert] => 0 [price] => €16.58 [wholesale_price] => 10.780000 [unity] => 0.000000 [unit_price_ratio] => 0.000000 [additional_shipping_cost] => 0.00 [customizable] => 0 [text_fields] => 0 [uploadable_files] => 0 [redirect_type] => 404 [id_type_redirected] => 0 [available_for_order] => 1 [available_date] => [show_condition] => 0 [condition] => new [show_price] => 1 [indexed] => 1 [visibility] => both [cache_default_attribute] => 165255 [advanced_stock_management] => 0 [date_add] => 2011-02-23 15:30:18 [date_upd] => 2023-11-17 17:45:34 [pack_stock_type] => 3 [meta_description] => The Phone Pack from HPA is a waterproof case/pouch adapted to the practice of nautical activities for the protection of the mobile phone. [meta_keywords] => hpa,waterproof cover,watertight pouch,water activities [meta_title] => Waterproof Phone Pack | Picksea [link_rewrite] => waterproof-phone-pack [name] => Waterproof Phone Pack [description] =>

Designed for protecting technological devices during leisure and professional activities.
Suitable for all mobile phone models on the market. Dimensions 5 inches (Iphone 5 for example or Samsung Galaxi S5)
Airtight, dustproof and waterproof pouch up to a depth of 5 meters thanks to its quick closure by 2 wheels. It is therefore particularly suitable for all activities that do not risk deep immersion or violent falls: sailing, fishing, kayaking, skiing, beach, desert, etc.
It is recommended to wear the PHONEPACK under a wetsuit for Jetskiing or Windsurfing, as the pressure exerted during a high speed fall can largely exceed the ambient pressure at a depth of 5 meters.
The PHONEPACK allows you to use the device it contains (except for the flap models). Delivered with a neck strap.
Black background, transparent front panel with silk-screen printing HPA.
In case of use by very high humidity, it is advised to add one or more bags of silica gel in the pouch to avoid condensation and deterioration of electronic devices.
1 year warranty.
Dimensions of the bag: 8.5 cm x 13.5 cm Materials: PVC and ABS

[description_short] =>

Waterproof Phone Pack for Smartphone / Iphone.

The Phone Pack waterproof cover, keeps your device safe while allowing its use. Available in sizes for 5 inch smartphones. It is ideal for water sports or any outdoor sport requiring protection of his phone.

Waterproof covers and pouches for your boat equipment

Discover all our models of waterproof covers and pouches on Picksea, your website specialized in nautical equipment. All our products are guaranteed to be the lowest price and are clearly chosen for their features and quality for water sports.

PhonePack smartphone waterproof pouch detailed features HPA

[available_now] => In stock [available_later] => Shipped within 6 to 8 days [video] => [personnalisation] => 0 [markdown] => [catdecathon] => [id] => 12 [id_product] => 12 [out_of_stock] => 0 [new] => 0 [id_product_attribute] => 165255 [quantity_wanted] => 1 [extraContent] => Array ( ) [allow_oosp] => 0 [category] => waterproof-phone-pocket [category_name] => Waterproof phone pocket [link] => https://www.picksea.com/en/waterproof-phone-pack-hpa-12.html [attribute_price] => 0 [price_tax_exc] => 16.583333 [price_without_reduction] => 16.583333 [price_without_reduction_without_tax] => 16.583333 [reduction] => 0 [reduction_without_tax] => 0 [specific_prices] => [quantity] => 1 [quantity_all_versions] => 1 [id_image] => en-default [features] => Array ( [0] => Array ( [name] => Waterproof [value] => Etanche à l'immersion prolongée [id_feature] => 8 [position] => 5 ) ) [attachments] => Array ( ) [virtual] => 0 [pack] => 0 [packItems] => Array ( ) [nopackprice] => 0 [customization_required] => [attributes] => Array ( [2] => Array ( [id_attribute] => 50 [id_attribute_group] => 2 [name] => Blue [group] => Color [reference] => NA-HPA-PHONEPACK-B [ean13] => 3700224030605 [isbn] => [upc] => ) ) [rate] => 0 [tax_name] => [ecotax_rate] => 0 [unit_price] => [customizations] => Array ( [fields] => Array ( ) ) [id_customization] => 0 [is_customizable] => [show_quantities] => 1 [quantity_label] => Item [quantity_discounts] => Array ( ) [customer_group_discount] => 0 [title] => Waterproof Phone Pack [images] => Array ( [0] => Array ( [bySize] => Array ( [small_default] => Array ( [url] => https://www.picksea.com/76759-small_default/waterproof-phone-pack.jpg [width] => 98 [height] => 98 ) [cart_default] => Array ( [url] => https://www.picksea.com/76759-cart_default/waterproof-phone-pack.jpg [width] => 125 [height] => 125 ) [home_default] => Array ( [url] => https://www.picksea.com/76759-home_default/waterproof-phone-pack.jpg [width] => 250 [height] => 250 ) [home_large] => Array ( [url] => https://www.picksea.com/76759-home_large/waterproof-phone-pack.jpg [width] => 280 [height] => 280 ) [medium_default] => Array ( [url] => https://www.picksea.com/76759-medium_default/waterproof-phone-pack.jpg [width] => 452 [height] => 452 ) [large_default] => Array ( [url] => https://www.picksea.com/76759-large_default/waterproof-phone-pack.jpg [width] => 800 [height] => 800 ) ) [small] => Array ( [url] => https://www.picksea.com/76759-small_default/waterproof-phone-pack.jpg [width] => 98 [height] => 98 ) [medium] => Array ( [url] => https://www.picksea.com/76759-home_large/waterproof-phone-pack.jpg [width] => 280 [height] => 280 ) [large] => Array ( [url] => https://www.picksea.com/76759-large_default/waterproof-phone-pack.jpg [width] => 800 [height] => 800 ) [legend] => [cover] => 1 [id_image] => 76759 [position] => 1 [associatedVariants] => Array ( [0] => 165255 ) ) [1] => Array ( [bySize] => Array ( [small_default] => Array ( [url] => https://www.picksea.com/76758-small_default/waterproof-phone-pack.jpg [width] => 98 [height] => 98 ) [cart_default] => Array ( [url] => https://www.picksea.com/76758-cart_default/waterproof-phone-pack.jpg [width] => 125 [height] => 125 ) [home_default] => Array ( [url] => https://www.picksea.com/76758-home_default/waterproof-phone-pack.jpg [width] => 250 [height] => 250 ) [home_large] => Array ( [url] => https://www.picksea.com/76758-home_large/waterproof-phone-pack.jpg [width] => 280 [height] => 280 ) [medium_default] => Array ( [url] => https://www.picksea.com/76758-medium_default/waterproof-phone-pack.jpg [width] => 452 [height] => 452 ) [large_default] => Array ( [url] => https://www.picksea.com/76758-large_default/waterproof-phone-pack.jpg [width] => 800 [height] => 800 ) ) [small] => Array ( [url] => https://www.picksea.com/76758-small_default/waterproof-phone-pack.jpg [width] => 98 [height] => 98 ) [medium] => Array ( [url] => https://www.picksea.com/76758-home_large/waterproof-phone-pack.jpg [width] => 280 [height] => 280 ) [large] => Array ( [url] => https://www.picksea.com/76758-large_default/waterproof-phone-pack.jpg [width] => 800 [height] => 800 ) [legend] => [cover] => [id_image] => 76758 [position] => 2 [associatedVariants] => Array ( [0] => 165255 ) ) [2] => Array ( [bySize] => Array ( [small_default] => Array ( [url] => https://www.picksea.com/76757-small_default/waterproof-phone-pack.jpg [width] => 98 [height] => 98 ) [cart_default] => Array ( [url] => https://www.picksea.com/76757-cart_default/waterproof-phone-pack.jpg [width] => 125 [height] => 125 ) [home_default] => Array ( [url] => https://www.picksea.com/76757-home_default/waterproof-phone-pack.jpg [width] => 250 [height] => 250 ) [home_large] => Array ( [url] => https://www.picksea.com/76757-home_large/waterproof-phone-pack.jpg [width] => 280 [height] => 280 ) [medium_default] => Array ( [url] => https://www.picksea.com/76757-medium_default/waterproof-phone-pack.jpg [width] => 452 [height] => 452 ) [large_default] => Array ( [url] => https://www.picksea.com/76757-large_default/waterproof-phone-pack.jpg [width] => 800 [height] => 800 ) ) [small] => Array ( [url] => https://www.picksea.com/76757-small_default/waterproof-phone-pack.jpg [width] => 98 [height] => 98 ) [medium] => Array ( [url] => https://www.picksea.com/76757-home_large/waterproof-phone-pack.jpg [width] => 280 [height] => 280 ) [large] => Array ( [url] => https://www.picksea.com/76757-large_default/waterproof-phone-pack.jpg [width] => 800 [height] => 800 ) [legend] => [cover] => [id_image] => 76757 [position] => 3 [associatedVariants] => Array ( [0] => 165255 ) ) [3] => Array ( [bySize] => Array ( [small_default] => Array ( [url] => https://www.picksea.com/76756-small_default/waterproof-phone-pack.jpg [width] => 98 [height] => 98 ) [cart_default] => Array ( [url] => https://www.picksea.com/76756-cart_default/waterproof-phone-pack.jpg [width] => 125 [height] => 125 ) [home_default] => Array ( [url] => https://www.picksea.com/76756-home_default/waterproof-phone-pack.jpg [width] => 250 [height] => 250 ) [home_large] => Array ( [url] => https://www.picksea.com/76756-home_large/waterproof-phone-pack.jpg [width] => 280 [height] => 280 ) [medium_default] => Array ( [url] => https://www.picksea.com/76756-medium_default/waterproof-phone-pack.jpg [width] => 452 [height] => 452 ) [large_default] => Array ( [url] => https://www.picksea.com/76756-large_default/waterproof-phone-pack.jpg [width] => 800 [height] => 800 ) ) [small] => Array ( [url] => https://www.picksea.com/76756-small_default/waterproof-phone-pack.jpg [width] => 98 [height] => 98 ) [medium] => Array ( [url] => https://www.picksea.com/76756-home_large/waterproof-phone-pack.jpg [width] => 280 [height] => 280 ) [large] => Array ( [url] => https://www.picksea.com/76756-large_default/waterproof-phone-pack.jpg [width] => 800 [height] => 800 ) [legend] => [cover] => [id_image] => 76756 [position] => 4 [associatedVariants] => Array ( [0] => 165255 ) ) [4] => Array ( [bySize] => Array ( [small_default] => Array ( [url] => https://www.picksea.com/65472-small_default/waterproof-phone-pack.jpg [width] => 98 [height] => 98 ) [cart_default] => Array ( [url] => https://www.picksea.com/65472-cart_default/waterproof-phone-pack.jpg [width] => 125 [height] => 125 ) [home_default] => Array ( [url] => https://www.picksea.com/65472-home_default/waterproof-phone-pack.jpg [width] => 250 [height] => 250 ) [home_large] => Array ( [url] => https://www.picksea.com/65472-home_large/waterproof-phone-pack.jpg [width] => 280 [height] => 280 ) [medium_default] => Array ( [url] => https://www.picksea.com/65472-medium_default/waterproof-phone-pack.jpg [width] => 452 [height] => 452 ) [large_default] => Array ( [url] => https://www.picksea.com/65472-large_default/waterproof-phone-pack.jpg [width] => 800 [height] => 800 ) ) [small] => Array ( [url] => https://www.picksea.com/65472-small_default/waterproof-phone-pack.jpg [width] => 98 [height] => 98 ) [medium] => Array ( [url] => https://www.picksea.com/65472-home_large/waterproof-phone-pack.jpg [width] => 280 [height] => 280 ) [large] => Array ( [url] => https://www.picksea.com/65472-large_default/waterproof-phone-pack.jpg [width] => 800 [height] => 800 ) [legend] => [cover] => [id_image] => 65472 [position] => 5 [associatedVariants] => Array ( [0] => 165255 [1] => 165261 ) ) [5] => Array ( [bySize] => Array ( [small_default] => Array ( [url] => https://www.picksea.com/65469-small_default/waterproof-phone-pack.jpg [width] => 98 [height] => 98 ) [cart_default] => Array ( [url] => https://www.picksea.com/65469-cart_default/waterproof-phone-pack.jpg [width] => 125 [height] => 125 ) [home_default] => Array ( [url] => https://www.picksea.com/65469-home_default/waterproof-phone-pack.jpg [width] => 250 [height] => 250 ) [home_large] => Array ( [url] => https://www.picksea.com/65469-home_large/waterproof-phone-pack.jpg [width] => 280 [height] => 280 ) [medium_default] => Array ( [url] => https://www.picksea.com/65469-medium_default/waterproof-phone-pack.jpg [width] => 452 [height] => 452 ) [large_default] => Array ( [url] => https://www.picksea.com/65469-large_default/waterproof-phone-pack.jpg [width] => 800 [height] => 800 ) ) [small] => Array ( [url] => https://www.picksea.com/65469-small_default/waterproof-phone-pack.jpg [width] => 98 [height] => 98 ) [medium] => Array ( [url] => https://www.picksea.com/65469-home_large/waterproof-phone-pack.jpg [width] => 280 [height] => 280 ) [large] => Array ( [url] => https://www.picksea.com/65469-large_default/waterproof-phone-pack.jpg [width] => 800 [height] => 800 ) [legend] => [cover] => [id_image] => 65469 [position] => 6 [associatedVariants] => Array ( [0] => 165255 [1] => 170980 ) ) ) [cover] => Array ( [bySize] => Array ( [small_default] => Array ( [url] => https://www.picksea.com/76759-small_default/waterproof-phone-pack.jpg [width] => 98 [height] => 98 ) [cart_default] => Array ( [url] => https://www.picksea.com/76759-cart_default/waterproof-phone-pack.jpg [width] => 125 [height] => 125 ) [home_default] => Array ( [url] => https://www.picksea.com/76759-home_default/waterproof-phone-pack.jpg [width] => 250 [height] => 250 ) [home_large] => Array ( [url] => https://www.picksea.com/76759-home_large/waterproof-phone-pack.jpg [width] => 280 [height] => 280 ) [medium_default] => Array ( [url] => https://www.picksea.com/76759-medium_default/waterproof-phone-pack.jpg [width] => 452 [height] => 452 ) [large_default] => Array ( [url] => https://www.picksea.com/76759-large_default/waterproof-phone-pack.jpg [width] => 800 [height] => 800 ) ) [small] => Array ( [url] => https://www.picksea.com/76759-small_default/waterproof-phone-pack.jpg [width] => 98 [height] => 98 ) [medium] => Array ( [url] => https://www.picksea.com/76759-home_large/waterproof-phone-pack.jpg [width] => 280 [height] => 280 ) [large] => Array ( [url] => https://www.picksea.com/76759-large_default/waterproof-phone-pack.jpg [width] => 800 [height] => 800 ) [legend] => [cover] => 1 [id_image] => 76759 [position] => 1 [associatedVariants] => Array ( [0] => 165255 ) ) [has_discount] => [discount_type] => [discount_percentage] => [discount_percentage_absolute] => [discount_amount] => [discount_amount_to_display] => [price_amount] => 16.58 [regular_price_amount] => 16.58 [regular_price] => €16.58 [discount_to_display] => [unit_price_full] => [show_availability] => 1 [availability_date] => [availability_message] => In stock [availability] => available ) [language:PrestaShop\PrestaShop\Adapter\Presenter\Product\ProductLazyArray:private] => Language Object ( [id] => 3 [name] => English GB (English) [iso_code] => en [locale] => en-US [language_code] => en [date_format_lite] => Y-m-d [date_format_full] => Y-m-d H:i:s [is_rtl] => 0 [active] => 1 [webserviceParameters:protected] => Array ( [objectNodeName] => language [objectsNodeName] => languages ) [translationsFilesAndVars:protected] => Array ( [fields] => _FIELDS [errors] => _ERRORS [admin] => _LANGADM [pdf] => _LANGPDF [tabs] => tabs ) [id_lang:protected] => [id_shop:protected] => 1 [id_shop_list] => Array ( ) [get_shop_from_context:protected] => 1 [table:protected] => lang [identifier:protected] => id_lang [fieldsRequired:protected] => Array ( [0] => name [1] => iso_code [2] => date_format_lite [3] => date_format_full ) [fieldsSize:protected] => Array ( [name] => 32 [iso_code] => 2 [locale] => 5 [language_code] => 5 [date_format_lite] => 32 [date_format_full] => 32 ) [fieldsValidate:protected] => Array ( [name] => isGenericName [iso_code] => isLanguageIsoCode [locale] => isLocale [language_code] => isLanguageCode [active] => isBool [is_rtl] => isBool [date_format_lite] => isPhpDateFormat [date_format_full] => isPhpDateFormat ) [fieldsRequiredLang:protected] => Array ( ) [fieldsSizeLang:protected] => Array ( ) [fieldsValidateLang:protected] => Array ( ) [tables:protected] => Array ( ) [image_dir:protected] => [image_format:protected] => jpg [translator:protected] => [def:protected] => Array ( [table] => lang [primary] => id_lang [fields] => Array ( [name] => Array ( [type] => 3 [validate] => isGenericName [required] => 1 [size] => 32 ) [iso_code] => Array ( [type] => 3 [validate] => isLanguageIsoCode [required] => 1 [size] => 2 ) [locale] => Array ( [type] => 3 [validate] => isLocale [size] => 5 ) [language_code] => Array ( [type] => 3 [validate] => isLanguageCode [size] => 5 ) [active] => Array ( [type] => 2 [validate] => isBool ) [is_rtl] => Array ( [type] => 2 [validate] => isBool ) [date_format_lite] => Array ( [type] => 3 [validate] => isPhpDateFormat [required] => 1 [size] => 32 ) [date_format_full] => Array ( [type] => 3 [validate] => isPhpDateFormat [required] => 1 [size] => 32 ) ) [classname] => Language ) [update_fields:protected] => [force_id] => ) [arrayAccessList:PrestaShop\PrestaShop\Adapter\Presenter\AbstractLazyArray:private] => ArrayObject Object ( [storage:ArrayObject:private] => Array ( [id] => Array ( [type] => method [value] => getId ) [attributes] => Array ( [type] => method [value] => getAttributes ) [show_price] => Array ( [type] => method [value] => getShowPrice ) [weight_unit] => Array ( [type] => method [value] => getWeightUnit ) [url] => Array ( [type] => method [value] => getUrl ) [canonical_url] => Array ( [type] => method [value] => getCanonicalUrl ) [add_to_cart_url] => Array ( [type] => method [value] => getAddToCartUrl ) [condition] => Array ( [type] => method [value] => getCondition ) [delivery_information] => Array ( [type] => method [value] => getDeliveryInformation ) [embedded_attributes] => Array ( [type] => method [value] => getEmbeddedAttributes ) [file_size_formatted] => Array ( [type] => method [value] => getFileSizeFormatted ) [attachments] => Array ( [type] => method [value] => getAttachments ) [quantity_discounts] => Array ( [type] => method [value] => getQuantityDiscounts ) [reference_to_display] => Array ( [type] => method [value] => getReferenceToDisplay ) [grouped_features] => Array ( [type] => method [value] => getGroupedFeatures ) [seo_availability] => Array ( [type] => method [value] => getSeoAvailability ) [labels] => Array ( [type] => method [value] => getLabels ) [ecotax] => Array ( [type] => method [value] => getEcotax ) [flags] => Array ( [type] => method [value] => getFlags ) [main_variants] => Array ( [type] => method [value] => getMainVariants ) [specific_references] => Array ( [type] => method [value] => getSpecificReferences ) [id_shop_default] => Array ( [type] => variable [value] => 1 ) [id_manufacturer] => Array ( [type] => variable [value] => 5 ) [id_supplier] => Array ( [type] => variable [value] => 5 ) [reference] => Array ( [type] => variable [value] => NA-HPA-PHONEPACK ) [supplier_reference] => Array ( [type] => variable [value] => ) [location] => Array ( [type] => variable [value] => ) [width] => Array ( [type] => variable [value] => 0.000000 ) [height] => Array ( [type] => variable [value] => 0.000000 ) [depth] => Array ( [type] => variable [value] => 0.000000 ) [weight] => Array ( [type] => variable [value] => 0.200000 ) [quantity_discount] => Array ( [type] => variable [value] => 0 ) [ean13] => Array ( [type] => variable [value] => 3700224030575 ) [isbn] => Array ( [type] => variable [value] => ) [upc] => Array ( [type] => variable [value] => ) [cache_is_pack] => Array ( [type] => variable [value] => 0 ) [cache_has_attachments] => Array ( [type] => variable [value] => 0 ) [is_virtual] => Array ( [type] => variable [value] => 0 ) [state] => Array ( [type] => variable [value] => 1 ) [additional_delivery_times] => Array ( [type] => variable [value] => 1 ) [delivery_in_stock] => Array ( [type] => variable [value] => ) [delivery_out_stock] => Array ( [type] => variable [value] => ) [id_category_default] => Array ( [type] => variable [value] => 105312 ) [id_tax_rules_group] => Array ( [type] => variable [value] => 36 ) [on_sale] => Array ( [type] => variable [value] => 0 ) [online_only] => Array ( [type] => variable [value] => 0 ) [minimal_quantity] => Array ( [type] => variable [value] => 1 ) [low_stock_threshold] => Array ( [type] => variable [value] => ) [low_stock_alert] => Array ( [type] => variable [value] => 0 ) [price] => Array ( [type] => variable [value] => €16.58 ) [wholesale_price] => Array ( [type] => variable [value] => 10.780000 ) [unity] => Array ( [type] => variable [value] => 0.000000 ) [unit_price_ratio] => Array ( [type] => variable [value] => 0.000000 ) [additional_shipping_cost] => Array ( [type] => variable [value] => 0.00 ) [customizable] => Array ( [type] => variable [value] => 0 ) [text_fields] => Array ( [type] => variable [value] => 0 ) [uploadable_files] => Array ( [type] => variable [value] => 0 ) [redirect_type] => Array ( [type] => variable [value] => 404 ) [id_type_redirected] => Array ( [type] => variable [value] => 0 ) [available_for_order] => Array ( [type] => variable [value] => 1 ) [available_date] => Array ( [type] => variable [value] => ) [show_condition] => Array ( [type] => variable [value] => 0 ) [indexed] => Array ( [type] => variable [value] => 1 ) [visibility] => Array ( [type] => variable [value] => both ) [cache_default_attribute] => Array ( [type] => variable [value] => 165255 ) [advanced_stock_management] => Array ( [type] => variable [value] => 0 ) [date_add] => Array ( [type] => variable [value] => 2011-02-23 15:30:18 ) [date_upd] => Array ( [type] => variable [value] => 2023-11-17 17:45:34 ) [pack_stock_type] => Array ( [type] => variable [value] => 3 ) [meta_description] => Array ( [type] => variable [value] => The Phone Pack from HPA is a waterproof case/pouch adapted to the practice of nautical activities for the protection of the mobile phone. ) [meta_keywords] => Array ( [type] => variable [value] => hpa,waterproof cover,watertight pouch,water activities ) [meta_title] => Array ( [type] => variable [value] => Waterproof Phone Pack | Picksea ) [link_rewrite] => Array ( [type] => variable [value] => waterproof-phone-pack ) [name] => Array ( [type] => variable [value] => Waterproof Phone Pack ) [description] => Array ( [type] => variable [value] =>

Designed for protecting technological devices during leisure and professional activities.
Suitable for all mobile phone models on the market. Dimensions 5 inches (Iphone 5 for example or Samsung Galaxi S5)
Airtight, dustproof and waterproof pouch up to a depth of 5 meters thanks to its quick closure by 2 wheels. It is therefore particularly suitable for all activities that do not risk deep immersion or violent falls: sailing, fishing, kayaking, skiing, beach, desert, etc.
It is recommended to wear the PHONEPACK under a wetsuit for Jetskiing or Windsurfing, as the pressure exerted during a high speed fall can largely exceed the ambient pressure at a depth of 5 meters.
The PHONEPACK allows you to use the device it contains (except for the flap models). Delivered with a neck strap.
Black background, transparent front panel with silk-screen printing HPA.
In case of use by very high humidity, it is advised to add one or more bags of silica gel in the pouch to avoid condensation and deterioration of electronic devices.
1 year warranty.
Dimensions of the bag: 8.5 cm x 13.5 cm Materials: PVC and ABS

) [description_short] => Array ( [type] => variable [value] =>

Waterproof Phone Pack for Smartphone / Iphone.

The Phone Pack waterproof cover, keeps your device safe while allowing its use. Available in sizes for 5 inch smartphones. It is ideal for water sports or any outdoor sport requiring protection of his phone.

Waterproof covers and pouches for your boat equipment

Discover all our models of waterproof covers and pouches on Picksea, your website specialized in nautical equipment. All our products are guaranteed to be the lowest price and are clearly chosen for their features and quality for water sports.

PhonePack smartphone waterproof pouch detailed features HPA

) [available_now] => Array ( [type] => variable [value] => In stock ) [available_later] => Array ( [type] => variable [value] => Shipped within 6 to 8 days ) [video] => Array ( [type] => variable [value] => ) [personnalisation] => Array ( [type] => variable [value] => 0 ) [markdown] => Array ( [type] => variable [value] => ) [catdecathon] => Array ( [type] => variable [value] => ) [id_product] => Array ( [type] => variable [value] => 12 ) [out_of_stock] => Array ( [type] => variable [value] => 0 ) [new] => Array ( [type] => variable [value] => 0 ) [id_product_attribute] => Array ( [type] => variable [value] => 165255 ) [quantity_wanted] => Array ( [type] => variable [value] => 1 ) [extraContent] => Array ( [type] => variable [value] => Array ( ) ) [allow_oosp] => Array ( [type] => variable [value] => 0 ) [category] => Array ( [type] => variable [value] => waterproof-phone-pocket ) [category_name] => Array ( [type] => variable [value] => Waterproof phone pocket ) [link] => Array ( [type] => variable [value] => https://www.picksea.com/en/waterproof-phone-pack-hpa-12.html ) [attribute_price] => Array ( [type] => variable [value] => 0 ) [price_tax_exc] => Array ( [type] => variable [value] => 16.583333 ) [price_without_reduction] => Array ( [type] => variable [value] => 16.583333 ) [price_without_reduction_without_tax] => Array ( [type] => variable [value] => 16.583333 ) [reduction] => Array ( [type] => variable [value] => 0 ) [reduction_without_tax] => Array ( [type] => variable [value] => 0 ) [specific_prices] => Array ( [type] => variable [value] => ) [quantity] => Array ( [type] => variable [value] => 1 ) [quantity_all_versions] => Array ( [type] => variable [value] => 1 ) [id_image] => Array ( [type] => variable [value] => en-default ) [features] => Array ( [type] => variable [value] => Array ( [0] => Array ( [name] => Waterproof [value] => Etanche à l'immersion prolongée [id_feature] => 8 [position] => 5 ) ) ) [virtual] => Array ( [type] => variable [value] => 0 ) [pack] => Array ( [type] => variable [value] => 0 ) [packItems] => Array ( [type] => variable [value] => Array ( ) ) [nopackprice] => Array ( [type] => variable [value] => 0 ) [customization_required] => Array ( [type] => variable [value] => ) [rate] => Array ( [type] => variable [value] => 0 ) [tax_name] => Array ( [type] => variable [value] => ) [ecotax_rate] => Array ( [type] => variable [value] => 0 ) [unit_price] => Array ( [type] => variable [value] => ) [customizations] => Array ( [type] => variable [value] => Array ( [fields] => Array ( ) ) ) [id_customization] => Array ( [type] => variable [value] => 0 ) [is_customizable] => Array ( [type] => variable [value] => ) [show_quantities] => Array ( [type] => variable [value] => 1 ) [quantity_label] => Array ( [type] => variable [value] => Item ) [customer_group_discount] => Array ( [type] => variable [value] => 0 ) [title] => Array ( [type] => variable [value] => Waterproof Phone Pack ) [images] => Array ( [type] => variable [value] => Array ( [0] => Array ( [bySize] => Array ( [small_default] => Array ( [url] => https://www.picksea.com/76759-small_default/waterproof-phone-pack.jpg [width] => 98 [height] => 98 ) [cart_default] => Array ( [url] => https://www.picksea.com/76759-cart_default/waterproof-phone-pack.jpg [width] => 125 [height] => 125 ) [home_default] => Array ( [url] => https://www.picksea.com/76759-home_default/waterproof-phone-pack.jpg [width] => 250 [height] => 250 ) [home_large] => Array ( [url] => https://www.picksea.com/76759-home_large/waterproof-phone-pack.jpg [width] => 280 [height] => 280 ) [medium_default] => Array ( [url] => https://www.picksea.com/76759-medium_default/waterproof-phone-pack.jpg [width] => 452 [height] => 452 ) [large_default] => Array ( [url] => https://www.picksea.com/76759-large_default/waterproof-phone-pack.jpg [width] => 800 [height] => 800 ) ) [small] => Array ( [url] => https://www.picksea.com/76759-small_default/waterproof-phone-pack.jpg [width] => 98 [height] => 98 ) [medium] => Array ( [url] => https://www.picksea.com/76759-home_large/waterproof-phone-pack.jpg [width] => 280 [height] => 280 ) [large] => Array ( [url] => https://www.picksea.com/76759-large_default/waterproof-phone-pack.jpg [width] => 800 [height] => 800 ) [legend] => [cover] => 1 [id_image] => 76759 [position] => 1 [associatedVariants] => Array ( [0] => 165255 ) ) [1] => Array ( [bySize] => Array ( [small_default] => Array ( [url] => https://www.picksea.com/76758-small_default/waterproof-phone-pack.jpg [width] => 98 [height] => 98 ) [cart_default] => Array ( [url] => https://www.picksea.com/76758-cart_default/waterproof-phone-pack.jpg [width] => 125 [height] => 125 ) [home_default] => Array ( [url] => https://www.picksea.com/76758-home_default/waterproof-phone-pack.jpg [width] => 250 [height] => 250 ) [home_large] => Array ( [url] => https://www.picksea.com/76758-home_large/waterproof-phone-pack.jpg [width] => 280 [height] => 280 ) [medium_default] => Array ( [url] => https://www.picksea.com/76758-medium_default/waterproof-phone-pack.jpg [width] => 452 [height] => 452 ) [large_default] => Array ( [url] => https://www.picksea.com/76758-large_default/waterproof-phone-pack.jpg [width] => 800 [height] => 800 ) ) [small] => Array ( [url] => https://www.picksea.com/76758-small_default/waterproof-phone-pack.jpg [width] => 98 [height] => 98 ) [medium] => Array ( [url] => https://www.picksea.com/76758-home_large/waterproof-phone-pack.jpg [width] => 280 [height] => 280 ) [large] => Array ( [url] => https://www.picksea.com/76758-large_default/waterproof-phone-pack.jpg [width] => 800 [height] => 800 ) [legend] => [cover] => [id_image] => 76758 [position] => 2 [associatedVariants] => Array ( [0] => 165255 ) ) [2] => Array ( [bySize] => Array ( [small_default] => Array ( [url] => https://www.picksea.com/76757-small_default/waterproof-phone-pack.jpg [width] => 98 [height] => 98 ) [cart_default] => Array ( [url] => https://www.picksea.com/76757-cart_default/waterproof-phone-pack.jpg [width] => 125 [height] => 125 ) [home_default] => Array ( [url] => https://www.picksea.com/76757-home_default/waterproof-phone-pack.jpg [width] => 250 [height] => 250 ) [home_large] => Array ( [url] => https://www.picksea.com/76757-home_large/waterproof-phone-pack.jpg [width] => 280 [height] => 280 ) [medium_default] => Array ( [url] => https://www.picksea.com/76757-medium_default/waterproof-phone-pack.jpg [width] => 452 [height] => 452 ) [large_default] => Array ( [url] => https://www.picksea.com/76757-large_default/waterproof-phone-pack.jpg [width] => 800 [height] => 800 ) ) [small] => Array ( [url] => https://www.picksea.com/76757-small_default/waterproof-phone-pack.jpg [width] => 98 [height] => 98 ) [medium] => Array ( [url] => https://www.picksea.com/76757-home_large/waterproof-phone-pack.jpg [width] => 280 [height] => 280 ) [large] => Array ( [url] => https://www.picksea.com/76757-large_default/waterproof-phone-pack.jpg [width] => 800 [height] => 800 ) [legend] => [cover] => [id_image] => 76757 [position] => 3 [associatedVariants] => Array ( [0] => 165255 ) ) [3] => Array ( [bySize] => Array ( [small_default] => Array ( [url] => https://www.picksea.com/76756-small_default/waterproof-phone-pack.jpg [width] => 98 [height] => 98 ) [cart_default] => Array ( [url] => https://www.picksea.com/76756-cart_default/waterproof-phone-pack.jpg [width] => 125 [height] => 125 ) [home_default] => Array ( [url] => https://www.picksea.com/76756-home_default/waterproof-phone-pack.jpg [width] => 250 [height] => 250 ) [home_large] => Array ( [url] => https://www.picksea.com/76756-home_large/waterproof-phone-pack.jpg [width] => 280 [height] => 280 ) [medium_default] => Array ( [url] => https://www.picksea.com/76756-medium_default/waterproof-phone-pack.jpg [width] => 452 [height] => 452 ) [large_default] => Array ( [url] => https://www.picksea.com/76756-large_default/waterproof-phone-pack.jpg [width] => 800 [height] => 800 ) ) [small] => Array ( [url] => https://www.picksea.com/76756-small_default/waterproof-phone-pack.jpg [width] => 98 [height] => 98 ) [medium] => Array ( [url] => https://www.picksea.com/76756-home_large/waterproof-phone-pack.jpg [width] => 280 [height] => 280 ) [large] => Array ( [url] => https://www.picksea.com/76756-large_default/waterproof-phone-pack.jpg [width] => 800 [height] => 800 ) [legend] => [cover] => [id_image] => 76756 [position] => 4 [associatedVariants] => Array ( [0] => 165255 ) ) [4] => Array ( [bySize] => Array ( [small_default] => Array ( [url] => https://www.picksea.com/65472-small_default/waterproof-phone-pack.jpg [width] => 98 [height] => 98 ) [cart_default] => Array ( [url] => https://www.picksea.com/65472-cart_default/waterproof-phone-pack.jpg [width] => 125 [height] => 125 ) [home_default] => Array ( [url] => https://www.picksea.com/65472-home_default/waterproof-phone-pack.jpg [width] => 250 [height] => 250 ) [home_large] => Array ( [url] => https://www.picksea.com/65472-home_large/waterproof-phone-pack.jpg [width] => 280 [height] => 280 ) [medium_default] => Array ( [url] => https://www.picksea.com/65472-medium_default/waterproof-phone-pack.jpg [width] => 452 [height] => 452 ) [large_default] => Array ( [url] => https://www.picksea.com/65472-large_default/waterproof-phone-pack.jpg [width] => 800 [height] => 800 ) ) [small] => Array ( [url] => https://www.picksea.com/65472-small_default/waterproof-phone-pack.jpg [width] => 98 [height] => 98 ) [medium] => Array ( [url] => https://www.picksea.com/65472-home_large/waterproof-phone-pack.jpg [width] => 280 [height] => 280 ) [large] => Array ( [url] => https://www.picksea.com/65472-large_default/waterproof-phone-pack.jpg [width] => 800 [height] => 800 ) [legend] => [cover] => [id_image] => 65472 [position] => 5 [associatedVariants] => Array ( [0] => 165255 [1] => 165261 ) ) [5] => Array ( [bySize] => Array ( [small_default] => Array ( [url] => https://www.picksea.com/65469-small_default/waterproof-phone-pack.jpg [width] => 98 [height] => 98 ) [cart_default] => Array ( [url] => https://www.picksea.com/65469-cart_default/waterproof-phone-pack.jpg [width] => 125 [height] => 125 ) [home_default] => Array ( [url] => https://www.picksea.com/65469-home_default/waterproof-phone-pack.jpg [width] => 250 [height] => 250 ) [home_large] => Array ( [url] => https://www.picksea.com/65469-home_large/waterproof-phone-pack.jpg [width] => 280 [height] => 280 ) [medium_default] => Array ( [url] => https://www.picksea.com/65469-medium_default/waterproof-phone-pack.jpg [width] => 452 [height] => 452 ) [large_default] => Array ( [url] => https://www.picksea.com/65469-large_default/waterproof-phone-pack.jpg [width] => 800 [height] => 800 ) ) [small] => Array ( [url] => https://www.picksea.com/65469-small_default/waterproof-phone-pack.jpg [width] => 98 [height] => 98 ) [medium] => Array ( [url] => https://www.picksea.com/65469-home_large/waterproof-phone-pack.jpg [width] => 280 [height] => 280 ) [large] => Array ( [url] => https://www.picksea.com/65469-large_default/waterproof-phone-pack.jpg [width] => 800 [height] => 800 ) [legend] => [cover] => [id_image] => 65469 [position] => 6 [associatedVariants] => Array ( [0] => 165255 [1] => 170980 ) ) ) ) [cover] => Array ( [type] => variable [value] => Array ( [bySize] => Array ( [small_default] => Array ( [url] => https://www.picksea.com/76759-small_default/waterproof-phone-pack.jpg [width] => 98 [height] => 98 ) [cart_default] => Array ( [url] => https://www.picksea.com/76759-cart_default/waterproof-phone-pack.jpg [width] => 125 [height] => 125 ) [home_default] => Array ( [url] => https://www.picksea.com/76759-home_default/waterproof-phone-pack.jpg [width] => 250 [height] => 250 ) [home_large] => Array ( [url] => https://www.picksea.com/76759-home_large/waterproof-phone-pack.jpg [width] => 280 [height] => 280 ) [medium_default] => Array ( [url] => https://www.picksea.com/76759-medium_default/waterproof-phone-pack.jpg [width] => 452 [height] => 452 ) [large_default] => Array ( [url] => https://www.picksea.com/76759-large_default/waterproof-phone-pack.jpg [width] => 800 [height] => 800 ) ) [small] => Array ( [url] => https://www.picksea.com/76759-small_default/waterproof-phone-pack.jpg [width] => 98 [height] => 98 ) [medium] => Array ( [url] => https://www.picksea.com/76759-home_large/waterproof-phone-pack.jpg [width] => 280 [height] => 280 ) [large] => Array ( [url] => https://www.picksea.com/76759-large_default/waterproof-phone-pack.jpg [width] => 800 [height] => 800 ) [legend] => [cover] => 1 [id_image] => 76759 [position] => 1 [associatedVariants] => Array ( [0] => 165255 ) ) ) [has_discount] => Array ( [type] => variable [value] => ) [discount_type] => Array ( [type] => variable [value] => ) [discount_percentage] => Array ( [type] => variable [value] => ) [discount_percentage_absolute] => Array ( [type] => variable [value] => ) [discount_amount] => Array ( [type] => variable [value] => ) [discount_amount_to_display] => Array ( [type] => variable [value] => ) [price_amount] => Array ( [type] => variable [value] => 16.58 ) [regular_price_amount] => Array ( [type] => variable [value] => 16.58 ) [regular_price] => Array ( [type] => variable [value] => €16.58 ) [discount_to_display] => Array ( [type] => variable [value] => ) [unit_price_full] => Array ( [type] => variable [value] => ) [show_availability] => Array ( [type] => variable [value] => 1 ) [availability_date] => Array ( [type] => variable [value] => ) [availability_message] => Array ( [type] => variable [value] => In stock ) [availability] => Array ( [type] => variable [value] => available ) ) ) [arrayAccessIterator:PrestaShop\PrestaShop\Adapter\Presenter\AbstractLazyArray:private] => ArrayIterator Object ( [storage:ArrayIterator:private] => ArrayObject Object ( [storage:ArrayObject:private] => Array ( [id] => Array ( [type] => method [value] => getId ) [attributes] => Array ( [type] => method [value] => getAttributes ) [show_price] => Array ( [type] => method [value] => getShowPrice ) [weight_unit] => Array ( [type] => method [value] => getWeightUnit ) [url] => Array ( [type] => method [value] => getUrl ) [canonical_url] => Array ( [type] => method [value] => getCanonicalUrl ) [add_to_cart_url] => Array ( [type] => method [value] => getAddToCartUrl ) [condition] => Array ( [type] => method [value] => getCondition ) [delivery_information] => Array ( [type] => method [value] => getDeliveryInformation ) [embedded_attributes] => Array ( [type] => method [value] => getEmbeddedAttributes ) [file_size_formatted] => Array ( [type] => method [value] => getFileSizeFormatted ) [attachments] => Array ( [type] => method [value] => getAttachments ) [quantity_discounts] => Array ( [type] => method [value] => getQuantityDiscounts ) [reference_to_display] => Array ( [type] => method [value] => getReferenceToDisplay ) [grouped_features] => Array ( [type] => method [value] => getGroupedFeatures ) [seo_availability] => Array ( [type] => method [value] => getSeoAvailability ) [labels] => Array ( [type] => method [value] => getLabels ) [ecotax] => Array ( [type] => method [value] => getEcotax ) [flags] => Array ( [type] => method [value] => getFlags ) [main_variants] => Array ( [type] => method [value] => getMainVariants ) [specific_references] => Array ( [type] => method [value] => getSpecificReferences ) [id_shop_default] => Array ( [type] => variable [value] => 1 ) [id_manufacturer] => Array ( [type] => variable [value] => 5 ) [id_supplier] => Array ( [type] => variable [value] => 5 ) [reference] => Array ( [type] => variable [value] => NA-HPA-PHONEPACK ) [supplier_reference] => Array ( [type] => variable [value] => ) [location] => Array ( [type] => variable [value] => ) [width] => Array ( [type] => variable [value] => 0.000000 ) [height] => Array ( [type] => variable [value] => 0.000000 ) [depth] => Array ( [type] => variable [value] => 0.000000 ) [weight] => Array ( [type] => variable [value] => 0.200000 ) [quantity_discount] => Array ( [type] => variable [value] => 0 ) [ean13] => Array ( [type] => variable [value] => 3700224030575 ) [isbn] => Array ( [type] => variable [value] => ) [upc] => Array ( [type] => variable [value] => ) [cache_is_pack] => Array ( [type] => variable [value] => 0 ) [cache_has_attachments] => Array ( [type] => variable [value] => 0 ) [is_virtual] => Array ( [type] => variable [value] => 0 ) [state] => Array ( [type] => variable [value] => 1 ) [additional_delivery_times] => Array ( [type] => variable [value] => 1 ) [delivery_in_stock] => Array ( [type] => variable [value] => ) [delivery_out_stock] => Array ( [type] => variable [value] => ) [id_category_default] => Array ( [type] => variable [value] => 105312 ) [id_tax_rules_group] => Array ( [type] => variable [value] => 36 ) [on_sale] => Array ( [type] => variable [value] => 0 ) [online_only] => Array ( [type] => variable [value] => 0 ) [minimal_quantity] => Array ( [type] => variable [value] => 1 ) [low_stock_threshold] => Array ( [type] => variable [value] => ) [low_stock_alert] => Array ( [type] => variable [value] => 0 ) [price] => Array ( [type] => variable [value] => €16.58 ) [wholesale_price] => Array ( [type] => variable [value] => 10.780000 ) [unity] => Array ( [type] => variable [value] => 0.000000 ) [unit_price_ratio] => Array ( [type] => variable [value] => 0.000000 ) [additional_shipping_cost] => Array ( [type] => variable [value] => 0.00 ) [customizable] => Array ( [type] => variable [value] => 0 ) [text_fields] => Array ( [type] => variable [value] => 0 ) [uploadable_files] => Array ( [type] => variable [value] => 0 ) [redirect_type] => Array ( [type] => variable [value] => 404 ) [id_type_redirected] => Array ( [type] => variable [value] => 0 ) [available_for_order] => Array ( [type] => variable [value] => 1 ) [available_date] => Array ( [type] => variable [value] => ) [show_condition] => Array ( [type] => variable [value] => 0 ) [indexed] => Array ( [type] => variable [value] => 1 ) [visibility] => Array ( [type] => variable [value] => both ) [cache_default_attribute] => Array ( [type] => variable [value] => 165255 ) [advanced_stock_management] => Array ( [type] => variable [value] => 0 ) [date_add] => Array ( [type] => variable [value] => 2011-02-23 15:30:18 ) [date_upd] => Array ( [type] => variable [value] => 2023-11-17 17:45:34 ) [pack_stock_type] => Array ( [type] => variable [value] => 3 ) [meta_description] => Array ( [type] => variable [value] => The Phone Pack from HPA is a waterproof case/pouch adapted to the practice of nautical activities for the protection of the mobile phone. ) [meta_keywords] => Array ( [type] => variable [value] => hpa,waterproof cover,watertight pouch,water activities ) [meta_title] => Array ( [type] => variable [value] => Waterproof Phone Pack | Picksea ) [link_rewrite] => Array ( [type] => variable [value] => waterproof-phone-pack ) [name] => Array ( [type] => variable [value] => Waterproof Phone Pack ) [description] => Array ( [type] => variable [value] =>

Designed for protecting technological devices during leisure and professional activities.
Suitable for all mobile phone models on the market. Dimensions 5 inches (Iphone 5 for example or Samsung Galaxi S5)
Airtight, dustproof and waterproof pouch up to a depth of 5 meters thanks to its quick closure by 2 wheels. It is therefore particularly suitable for all activities that do not risk deep immersion or violent falls: sailing, fishing, kayaking, skiing, beach, desert, etc.
It is recommended to wear the PHONEPACK under a wetsuit for Jetskiing or Windsurfing, as the pressure exerted during a high speed fall can largely exceed the ambient pressure at a depth of 5 meters.
The PHONEPACK allows you to use the device it contains (except for the flap models). Delivered with a neck strap.
Black background, transparent front panel with silk-screen printing HPA.
In case of use by very high humidity, it is advised to add one or more bags of silica gel in the pouch to avoid condensation and deterioration of electronic devices.
1 year warranty.
Dimensions of the bag: 8.5 cm x 13.5 cm Materials: PVC and ABS

) [description_short] => Array ( [type] => variable [value] =>

Waterproof Phone Pack for Smartphone / Iphone.

The Phone Pack waterproof cover, keeps your device safe while allowing its use. Available in sizes for 5 inch smartphones. It is ideal for water sports or any outdoor sport requiring protection of his phone.

Waterproof covers and pouches for your boat equipment

Discover all our models of waterproof covers and pouches on Picksea, your website specialized in nautical equipment. All our products are guaranteed to be the lowest price and are clearly chosen for their features and quality for water sports.

PhonePack smartphone waterproof pouch detailed features HPA

) [available_now] => Array ( [type] => variable [value] => In stock ) [available_later] => Array ( [type] => variable [value] => Shipped within 6 to 8 days ) [video] => Array ( [type] => variable [value] => ) [personnalisation] => Array ( [type] => variable [value] => 0 ) [markdown] => Array ( [type] => variable [value] => ) [catdecathon] => Array ( [type] => variable [value] => ) [id_product] => Array ( [type] => variable [value] => 12 ) [out_of_stock] => Array ( [type] => variable [value] => 0 ) [new] => Array ( [type] => variable [value] => 0 ) [id_product_attribute] => Array ( [type] => variable [value] => 165255 ) [quantity_wanted] => Array ( [type] => variable [value] => 1 ) [extraContent] => Array ( [type] => variable [value] => Array ( ) ) [allow_oosp] => Array ( [type] => variable [value] => 0 ) [category] => Array ( [type] => variable [value] => waterproof-phone-pocket ) [category_name] => Array ( [type] => variable [value] => Waterproof phone pocket ) [link] => Array ( [type] => variable [value] => https://www.picksea.com/en/waterproof-phone-pack-hpa-12.html ) [attribute_price] => Array ( [type] => variable [value] => 0 ) [price_tax_exc] => Array ( [type] => variable [value] => 16.583333 ) [price_without_reduction] => Array ( [type] => variable [value] => 16.583333 ) [price_without_reduction_without_tax] => Array ( [type] => variable [value] => 16.583333 ) [reduction] => Array ( [type] => variable [value] => 0 ) [reduction_without_tax] => Array ( [type] => variable [value] => 0 ) [specific_prices] => Array ( [type] => variable [value] => ) [quantity] => Array ( [type] => variable [value] => 1 ) [quantity_all_versions] => Array ( [type] => variable [value] => 1 ) [id_image] => Array ( [type] => variable [value] => en-default ) [features] => Array ( [type] => variable [value] => Array ( [0] => Array ( [name] => Waterproof [value] => Etanche à l'immersion prolongée [id_feature] => 8 [position] => 5 ) ) ) [virtual] => Array ( [type] => variable [value] => 0 ) [pack] => Array ( [type] => variable [value] => 0 ) [packItems] => Array ( [type] => variable [value] => Array ( ) ) [nopackprice] => Array ( [type] => variable [value] => 0 ) [customization_required] => Array ( [type] => variable [value] => ) [rate] => Array ( [type] => variable [value] => 0 ) [tax_name] => Array ( [type] => variable [value] => ) [ecotax_rate] => Array ( [type] => variable [value] => 0 ) [unit_price] => Array ( [type] => variable [value] => ) [customizations] => Array ( [type] => variable [value] => Array ( [fields] => Array ( ) ) ) [id_customization] => Array ( [type] => variable [value] => 0 ) [is_customizable] => Array ( [type] => variable [value] => ) [show_quantities] => Array ( [type] => variable [value] => 1 ) [quantity_label] => Array ( [type] => variable [value] => Item ) [customer_group_discount] => Array ( [type] => variable [value] => 0 ) [title] => Array ( [type] => variable [value] => Waterproof Phone Pack ) [images] => Array ( [type] => variable [value] => Array ( [0] => Array ( [bySize] => Array ( [small_default] => Array ( [url] => https://www.picksea.com/76759-small_default/waterproof-phone-pack.jpg [width] => 98 [height] => 98 ) [cart_default] => Array ( [url] => https://www.picksea.com/76759-cart_default/waterproof-phone-pack.jpg [width] => 125 [height] => 125 ) [home_default] => Array ( [url] => https://www.picksea.com/76759-home_default/waterproof-phone-pack.jpg [width] => 250 [height] => 250 ) [home_large] => Array ( [url] => https://www.picksea.com/76759-home_large/waterproof-phone-pack.jpg [width] => 280 [height] => 280 ) [medium_default] => Array ( [url] => https://www.picksea.com/76759-medium_default/waterproof-phone-pack.jpg [width] => 452 [height] => 452 ) [large_default] => Array ( [url] => https://www.picksea.com/76759-large_default/waterproof-phone-pack.jpg [width] => 800 [height] => 800 ) ) [small] => Array ( [url] => https://www.picksea.com/76759-small_default/waterproof-phone-pack.jpg [width] => 98 [height] => 98 ) [medium] => Array ( [url] => https://www.picksea.com/76759-home_large/waterproof-phone-pack.jpg [width] => 280 [height] => 280 ) [large] => Array ( [url] => https://www.picksea.com/76759-large_default/waterproof-phone-pack.jpg [width] => 800 [height] => 800 ) [legend] => [cover] => 1 [id_image] => 76759 [position] => 1 [associatedVariants] => Array ( [0] => 165255 ) ) [1] => Array ( [bySize] => Array ( [small_default] => Array ( [url] => https://www.picksea.com/76758-small_default/waterproof-phone-pack.jpg [width] => 98 [height] => 98 ) [cart_default] => Array ( [url] => https://www.picksea.com/76758-cart_default/waterproof-phone-pack.jpg [width] => 125 [height] => 125 ) [home_default] => Array ( [url] => https://www.picksea.com/76758-home_default/waterproof-phone-pack.jpg [width] => 250 [height] => 250 ) [home_large] => Array ( [url] => https://www.picksea.com/76758-home_large/waterproof-phone-pack.jpg [width] => 280 [height] => 280 ) [medium_default] => Array ( [url] => https://www.picksea.com/76758-medium_default/waterproof-phone-pack.jpg [width] => 452 [height] => 452 ) [large_default] => Array ( [url] => https://www.picksea.com/76758-large_default/waterproof-phone-pack.jpg [width] => 800 [height] => 800 ) ) [small] => Array ( [url] => https://www.picksea.com/76758-small_default/waterproof-phone-pack.jpg [width] => 98 [height] => 98 ) [medium] => Array ( [url] => https://www.picksea.com/76758-home_large/waterproof-phone-pack.jpg [width] => 280 [height] => 280 ) [large] => Array ( [url] => https://www.picksea.com/76758-large_default/waterproof-phone-pack.jpg [width] => 800 [height] => 800 ) [legend] => [cover] => [id_image] => 76758 [position] => 2 [associatedVariants] => Array ( [0] => 165255 ) ) [2] => Array ( [bySize] => Array ( [small_default] => Array ( [url] => https://www.picksea.com/76757-small_default/waterproof-phone-pack.jpg [width] => 98 [height] => 98 ) [cart_default] => Array ( [url] => https://www.picksea.com/76757-cart_default/waterproof-phone-pack.jpg [width] => 125 [height] => 125 ) [home_default] => Array ( [url] => https://www.picksea.com/76757-home_default/waterproof-phone-pack.jpg [width] => 250 [height] => 250 ) [home_large] => Array ( [url] => https://www.picksea.com/76757-home_large/waterproof-phone-pack.jpg [width] => 280 [height] => 280 ) [medium_default] => Array ( [url] => https://www.picksea.com/76757-medium_default/waterproof-phone-pack.jpg [width] => 452 [height] => 452 ) [large_default] => Array ( [url] => https://www.picksea.com/76757-large_default/waterproof-phone-pack.jpg [width] => 800 [height] => 800 ) ) [small] => Array ( [url] => https://www.picksea.com/76757-small_default/waterproof-phone-pack.jpg [width] => 98 [height] => 98 ) [medium] => Array ( [url] => https://www.picksea.com/76757-home_large/waterproof-phone-pack.jpg [width] => 280 [height] => 280 ) [large] => Array ( [url] => https://www.picksea.com/76757-large_default/waterproof-phone-pack.jpg [width] => 800 [height] => 800 ) [legend] => [cover] => [id_image] => 76757 [position] => 3 [associatedVariants] => Array ( [0] => 165255 ) ) [3] => Array ( [bySize] => Array ( [small_default] => Array ( [url] => https://www.picksea.com/76756-small_default/waterproof-phone-pack.jpg [width] => 98 [height] => 98 ) [cart_default] => Array ( [url] => https://www.picksea.com/76756-cart_default/waterproof-phone-pack.jpg [width] => 125 [height] => 125 ) [home_default] => Array ( [url] => https://www.picksea.com/76756-home_default/waterproof-phone-pack.jpg [width] => 250 [height] => 250 ) [home_large] => Array ( [url] => https://www.picksea.com/76756-home_large/waterproof-phone-pack.jpg [width] => 280 [height] => 280 ) [medium_default] => Array ( [url] => https://www.picksea.com/76756-medium_default/waterproof-phone-pack.jpg [width] => 452 [height] => 452 ) [large_default] => Array ( [url] => https://www.picksea.com/76756-large_default/waterproof-phone-pack.jpg [width] => 800 [height] => 800 ) ) [small] => Array ( [url] => https://www.picksea.com/76756-small_default/waterproof-phone-pack.jpg [width] => 98 [height] => 98 ) [medium] => Array ( [url] => https://www.picksea.com/76756-home_large/waterproof-phone-pack.jpg [width] => 280 [height] => 280 ) [large] => Array ( [url] => https://www.picksea.com/76756-large_default/waterproof-phone-pack.jpg [width] => 800 [height] => 800 ) [legend] => [cover] => [id_image] => 76756 [position] => 4 [associatedVariants] => Array ( [0] => 165255 ) ) [4] => Array ( [bySize] => Array ( [small_default] => Array ( [url] => https://www.picksea.com/65472-small_default/waterproof-phone-pack.jpg [width] => 98 [height] => 98 ) [cart_default] => Array ( [url] => https://www.picksea.com/65472-cart_default/waterproof-phone-pack.jpg [width] => 125 [height] => 125 ) [home_default] => Array ( [url] => https://www.picksea.com/65472-home_default/waterproof-phone-pack.jpg [width] => 250 [height] => 250 ) [home_large] => Array ( [url] => https://www.picksea.com/65472-home_large/waterproof-phone-pack.jpg [width] => 280 [height] => 280 ) [medium_default] => Array ( [url] => https://www.picksea.com/65472-medium_default/waterproof-phone-pack.jpg [width] => 452 [height] => 452 ) [large_default] => Array ( [url] => https://www.picksea.com/65472-large_default/waterproof-phone-pack.jpg [width] => 800 [height] => 800 ) ) [small] => Array ( [url] => https://www.picksea.com/65472-small_default/waterproof-phone-pack.jpg [width] => 98 [height] => 98 ) [medium] => Array ( [url] => https://www.picksea.com/65472-home_large/waterproof-phone-pack.jpg [width] => 280 [height] => 280 ) [large] => Array ( [url] => https://www.picksea.com/65472-large_default/waterproof-phone-pack.jpg [width] => 800 [height] => 800 ) [legend] => [cover] => [id_image] => 65472 [position] => 5 [associatedVariants] => Array ( [0] => 165255 [1] => 165261 ) ) [5] => Array ( [bySize] => Array ( [small_default] => Array ( [url] => https://www.picksea.com/65469-small_default/waterproof-phone-pack.jpg [width] => 98 [height] => 98 ) [cart_default] => Array ( [url] => https://www.picksea.com/65469-cart_default/waterproof-phone-pack.jpg [width] => 125 [height] => 125 ) [home_default] => Array ( [url] => https://www.picksea.com/65469-home_default/waterproof-phone-pack.jpg [width] => 250 [height] => 250 ) [home_large] => Array ( [url] => https://www.picksea.com/65469-home_large/waterproof-phone-pack.jpg [width] => 280 [height] => 280 ) [medium_default] => Array ( [url] => https://www.picksea.com/65469-medium_default/waterproof-phone-pack.jpg [width] => 452 [height] => 452 ) [large_default] => Array ( [url] => https://www.picksea.com/65469-large_default/waterproof-phone-pack.jpg [width] => 800 [height] => 800 ) ) [small] => Array ( [url] => https://www.picksea.com/65469-small_default/waterproof-phone-pack.jpg [width] => 98 [height] => 98 ) [medium] => Array ( [url] => https://www.picksea.com/65469-home_large/waterproof-phone-pack.jpg [width] => 280 [height] => 280 ) [large] => Array ( [url] => https://www.picksea.com/65469-large_default/waterproof-phone-pack.jpg [width] => 800 [height] => 800 ) [legend] => [cover] => [id_image] => 65469 [position] => 6 [associatedVariants] => Array ( [0] => 165255 [1] => 170980 ) ) ) ) [cover] => Array ( [type] => variable [value] => Array ( [bySize] => Array ( [small_default] => Array ( [url] => https://www.picksea.com/76759-small_default/waterproof-phone-pack.jpg [width] => 98 [height] => 98 ) [cart_default] => Array ( [url] => https://www.picksea.com/76759-cart_default/waterproof-phone-pack.jpg [width] => 125 [height] => 125 ) [home_default] => Array ( [url] => https://www.picksea.com/76759-home_default/waterproof-phone-pack.jpg [width] => 250 [height] => 250 ) [home_large] => Array ( [url] => https://www.picksea.com/76759-home_large/waterproof-phone-pack.jpg [width] => 280 [height] => 280 ) [medium_default] => Array ( [url] => https://www.picksea.com/76759-medium_default/waterproof-phone-pack.jpg [width] => 452 [height] => 452 ) [large_default] => Array ( [url] => https://www.picksea.com/76759-large_default/waterproof-phone-pack.jpg [width] => 800 [height] => 800 ) ) [small] => Array ( [url] => https://www.picksea.com/76759-small_default/waterproof-phone-pack.jpg [width] => 98 [height] => 98 ) [medium] => Array ( [url] => https://www.picksea.com/76759-home_large/waterproof-phone-pack.jpg [width] => 280 [height] => 280 ) [large] => Array ( [url] => https://www.picksea.com/76759-large_default/waterproof-phone-pack.jpg [width] => 800 [height] => 800 ) [legend] => [cover] => 1 [id_image] => 76759 [position] => 1 [associatedVariants] => Array ( [0] => 165255 ) ) ) [has_discount] => Array ( [type] => variable [value] => ) [discount_type] => Array ( [type] => variable [value] => ) [discount_percentage] => Array ( [type] => variable [value] => ) [discount_percentage_absolute] => Array ( [type] => variable [value] => ) [discount_amount] => Array ( [type] => variable [value] => ) [discount_amount_to_display] => Array ( [type] => variable [value] => ) [price_amount] => Array ( [type] => variable [value] => 16.58 ) [regular_price_amount] => Array ( [type] => variable [value] => 16.58 ) [regular_price] => Array ( [type] => variable [value] => €16.58 ) [discount_to_display] => Array ( [type] => variable [value] => ) [unit_price_full] => Array ( [type] => variable [value] => ) [show_availability] => Array ( [type] => variable [value] => 1 ) [availability_date] => Array ( [type] => variable [value] => ) [availability_message] => Array ( [type] => variable [value] => In stock ) [availability] => Array ( [type] => variable [value] => available ) ) ) ) [methodCacheResults:PrestaShop\PrestaShop\Adapter\Presenter\AbstractLazyArray:private] => Array ( [attributes] => Array ( [2] => Array ( [id_attribute] => 50 [id_attribute_group] => 2 [name] => Blue [group] => Color [reference] => NA-HPA-PHONEPACK-B [ean13] => 3700224030605 [isbn] => [upc] => ) ) [url] => https://www.picksea.com/en/waterproof-phone-pack-hpa-12.html [weight_unit] => kg [reference_to_display] => NA-HPA-PHONEPACK-B [flags] => Array ( ) [embedded_attributes] => Array ( [id_shop_default] => 1 [id_manufacturer] => 5 [id_supplier] => 5 [reference] => NA-HPA-PHONEPACK [is_virtual] => 0 [delivery_in_stock] => [delivery_out_stock] => [id_category_default] => 105312 [on_sale] => 0 [online_only] => 0 [ecotax] => 0 [minimal_quantity] => 1 [low_stock_threshold] => [low_stock_alert] => 0 [price] => €16.58 [unity] => 0.000000 [unit_price_ratio] => 0.000000 [additional_shipping_cost] => 0.00 [customizable] => 0 [text_fields] => 0 [uploadable_files] => 0 [redirect_type] => 404 [id_type_redirected] => 0 [available_for_order] => 1 [available_date] => [show_condition] => 0 [condition] => new [show_price] => 1 [indexed] => 1 [visibility] => both [cache_default_attribute] => 165255 [advanced_stock_management] => 0 [date_add] => 2011-02-23 15:30:18 [date_upd] => 2023-11-17 17:45:34 [pack_stock_type] => 3 [meta_description] => The Phone Pack from HPA is a waterproof case/pouch adapted to the practice of nautical activities for the protection of the mobile phone. [meta_keywords] => hpa,waterproof cover,watertight pouch,water activities [meta_title] => Waterproof Phone Pack | Picksea [link_rewrite] => waterproof-phone-pack [name] => Waterproof Phone Pack [description] =>

Designed for protecting technological devices during leisure and professional activities.
Suitable for all mobile phone models on the market. Dimensions 5 inches (Iphone 5 for example or Samsung Galaxi S5)
Airtight, dustproof and waterproof pouch up to a depth of 5 meters thanks to its quick closure by 2 wheels. It is therefore particularly suitable for all activities that do not risk deep immersion or violent falls: sailing, fishing, kayaking, skiing, beach, desert, etc.
It is recommended to wear the PHONEPACK under a wetsuit for Jetskiing or Windsurfing, as the pressure exerted during a high speed fall can largely exceed the ambient pressure at a depth of 5 meters.
The PHONEPACK allows you to use the device it contains (except for the flap models). Delivered with a neck strap.
Black background, transparent front panel with silk-screen printing HPA.
In case of use by very high humidity, it is advised to add one or more bags of silica gel in the pouch to avoid condensation and deterioration of electronic devices.
1 year warranty.
Dimensions of the bag: 8.5 cm x 13.5 cm Materials: PVC and ABS

[description_short] =>

Waterproof Phone Pack for Smartphone / Iphone.

The Phone Pack waterproof cover, keeps your device safe while allowing its use. Available in sizes for 5 inch smartphones. It is ideal for water sports or any outdoor sport requiring protection of his phone.

Waterproof covers and pouches for your boat equipment

Discover all our models of waterproof covers and pouches on Picksea, your website specialized in nautical equipment. All our products are guaranteed to be the lowest price and are clearly chosen for their features and quality for water sports.

PhonePack smartphone waterproof pouch detailed features HPA

[available_now] => In stock [available_later] => Shipped within 6 to 8 days [id] => 12 [id_product] => 12 [out_of_stock] => 0 [new] => 0 [id_product_attribute] => 165255 [quantity_wanted] => 1 [extraContent] => Array ( ) [allow_oosp] => 0 [category] => waterproof-phone-pocket [category_name] => Waterproof phone pocket [link] => https://www.picksea.com/en/waterproof-phone-pack-hpa-12.html [attribute_price] => 0 [price_tax_exc] => 16.583333 [price_without_reduction] => 16.583333 [reduction] => 0 [specific_prices] => [quantity] => 1 [quantity_all_versions] => 1 [id_image] => en-default [features] => Array ( [0] => Array ( [name] => Waterproof [value] => Etanche à l'immersion prolongée [id_feature] => 8 [position] => 5 ) ) [attachments] => Array ( ) [virtual] => 0 [pack] => 0 [packItems] => Array ( ) [nopackprice] => 0 [customization_required] => [attributes] => Array ( [2] => Array ( [id_attribute] => 50 [id_attribute_group] => 2 [name] => Blue [group] => Color [reference] => NA-HPA-PHONEPACK-B [ean13] => 3700224030605 [isbn] => [upc] => ) ) [rate] => 0 [tax_name] => [ecotax_rate] => 0 [unit_price] => [customizations] => Array ( [fields] => Array ( ) ) [id_customization] => 0 [is_customizable] => [show_quantities] => 1 [quantity_label] => Item [quantity_discounts] => Array ( ) [customer_group_discount] => 0 [images] => Array ( [0] => Array ( [bySize] => Array ( [small_default] => Array ( [url] => https://www.picksea.com/76759-small_default/waterproof-phone-pack.jpg [width] => 98 [height] => 98 ) [cart_default] => Array ( [url] => https://www.picksea.com/76759-cart_default/waterproof-phone-pack.jpg [width] => 125 [height] => 125 ) [home_default] => Array ( [url] => https://www.picksea.com/76759-home_default/waterproof-phone-pack.jpg [width] => 250 [height] => 250 ) [home_large] => Array ( [url] => https://www.picksea.com/76759-home_large/waterproof-phone-pack.jpg [width] => 280 [height] => 280 ) [medium_default] => Array ( [url] => https://www.picksea.com/76759-medium_default/waterproof-phone-pack.jpg [width] => 452 [height] => 452 ) [large_default] => Array ( [url] => https://www.picksea.com/76759-large_default/waterproof-phone-pack.jpg [width] => 800 [height] => 800 ) ) [small] => Array ( [url] => https://www.picksea.com/76759-small_default/waterproof-phone-pack.jpg [width] => 98 [height] => 98 ) [medium] => Array ( [url] => https://www.picksea.com/76759-home_large/waterproof-phone-pack.jpg [width] => 280 [height] => 280 ) [large] => Array ( [url] => https://www.picksea.com/76759-large_default/waterproof-phone-pack.jpg [width] => 800 [height] => 800 ) [legend] => [cover] => 1 [id_image] => 76759 [position] => 1 [associatedVariants] => Array ( [0] => 165255 ) ) [1] => Array ( [bySize] => Array ( [small_default] => Array ( [url] => https://www.picksea.com/76758-small_default/waterproof-phone-pack.jpg [width] => 98 [height] => 98 ) [cart_default] => Array ( [url] => https://www.picksea.com/76758-cart_default/waterproof-phone-pack.jpg [width] => 125 [height] => 125 ) [home_default] => Array ( [url] => https://www.picksea.com/76758-home_default/waterproof-phone-pack.jpg [width] => 250 [height] => 250 ) [home_large] => Array ( [url] => https://www.picksea.com/76758-home_large/waterproof-phone-pack.jpg [width] => 280 [height] => 280 ) [medium_default] => Array ( [url] => https://www.picksea.com/76758-medium_default/waterproof-phone-pack.jpg [width] => 452 [height] => 452 ) [large_default] => Array ( [url] => https://www.picksea.com/76758-large_default/waterproof-phone-pack.jpg [width] => 800 [height] => 800 ) ) [small] => Array ( [url] => https://www.picksea.com/76758-small_default/waterproof-phone-pack.jpg [width] => 98 [height] => 98 ) [medium] => Array ( [url] => https://www.picksea.com/76758-home_large/waterproof-phone-pack.jpg [width] => 280 [height] => 280 ) [large] => Array ( [url] => https://www.picksea.com/76758-large_default/waterproof-phone-pack.jpg [width] => 800 [height] => 800 ) [legend] => [cover] => [id_image] => 76758 [position] => 2 [associatedVariants] => Array ( [0] => 165255 ) ) [2] => Array ( [bySize] => Array ( [small_default] => Array ( [url] => https://www.picksea.com/76757-small_default/waterproof-phone-pack.jpg [width] => 98 [height] => 98 ) [cart_default] => Array ( [url] => https://www.picksea.com/76757-cart_default/waterproof-phone-pack.jpg [width] => 125 [height] => 125 ) [home_default] => Array ( [url] => https://www.picksea.com/76757-home_default/waterproof-phone-pack.jpg [width] => 250 [height] => 250 ) [home_large] => Array ( [url] => https://www.picksea.com/76757-home_large/waterproof-phone-pack.jpg [width] => 280 [height] => 280 ) [medium_default] => Array ( [url] => https://www.picksea.com/76757-medium_default/waterproof-phone-pack.jpg [width] => 452 [height] => 452 ) [large_default] => Array ( [url] => https://www.picksea.com/76757-large_default/waterproof-phone-pack.jpg [width] => 800 [height] => 800 ) ) [small] => Array ( [url] => https://www.picksea.com/76757-small_default/waterproof-phone-pack.jpg [width] => 98 [height] => 98 ) [medium] => Array ( [url] => https://www.picksea.com/76757-home_large/waterproof-phone-pack.jpg [width] => 280 [height] => 280 ) [large] => Array ( [url] => https://www.picksea.com/76757-large_default/waterproof-phone-pack.jpg [width] => 800 [height] => 800 ) [legend] => [cover] => [id_image] => 76757 [position] => 3 [associatedVariants] => Array ( [0] => 165255 ) ) [3] => Array ( [bySize] => Array ( [small_default] => Array ( [url] => https://www.picksea.com/76756-small_default/waterproof-phone-pack.jpg [width] => 98 [height] => 98 ) [cart_default] => Array ( [url] => https://www.picksea.com/76756-cart_default/waterproof-phone-pack.jpg [width] => 125 [height] => 125 ) [home_default] => Array ( [url] => https://www.picksea.com/76756-home_default/waterproof-phone-pack.jpg [width] => 250 [height] => 250 ) [home_large] => Array ( [url] => https://www.picksea.com/76756-home_large/waterproof-phone-pack.jpg [width] => 280 [height] => 280 ) [medium_default] => Array ( [url] => https://www.picksea.com/76756-medium_default/waterproof-phone-pack.jpg [width] => 452 [height] => 452 ) [large_default] => Array ( [url] => https://www.picksea.com/76756-large_default/waterproof-phone-pack.jpg [width] => 800 [height] => 800 ) ) [small] => Array ( [url] => https://www.picksea.com/76756-small_default/waterproof-phone-pack.jpg [width] => 98 [height] => 98 ) [medium] => Array ( [url] => https://www.picksea.com/76756-home_large/waterproof-phone-pack.jpg [width] => 280 [height] => 280 ) [large] => Array ( [url] => https://www.picksea.com/76756-large_default/waterproof-phone-pack.jpg [width] => 800 [height] => 800 ) [legend] => [cover] => [id_image] => 76756 [position] => 4 [associatedVariants] => Array ( [0] => 165255 ) ) [4] => Array ( [bySize] => Array ( [small_default] => Array ( [url] => https://www.picksea.com/65472-small_default/waterproof-phone-pack.jpg [width] => 98 [height] => 98 ) [cart_default] => Array ( [url] => https://www.picksea.com/65472-cart_default/waterproof-phone-pack.jpg [width] => 125 [height] => 125 ) [home_default] => Array ( [url] => https://www.picksea.com/65472-home_default/waterproof-phone-pack.jpg [width] => 250 [height] => 250 ) [home_large] => Array ( [url] => https://www.picksea.com/65472-home_large/waterproof-phone-pack.jpg [width] => 280 [height] => 280 ) [medium_default] => Array ( [url] => https://www.picksea.com/65472-medium_default/waterproof-phone-pack.jpg [width] => 452 [height] => 452 ) [large_default] => Array ( [url] => https://www.picksea.com/65472-large_default/waterproof-phone-pack.jpg [width] => 800 [height] => 800 ) ) [small] => Array ( [url] => https://www.picksea.com/65472-small_default/waterproof-phone-pack.jpg [width] => 98 [height] => 98 ) [medium] => Array ( [url] => https://www.picksea.com/65472-home_large/waterproof-phone-pack.jpg [width] => 280 [height] => 280 ) [large] => Array ( [url] => https://www.picksea.com/65472-large_default/waterproof-phone-pack.jpg [width] => 800 [height] => 800 ) [legend] => [cover] => [id_image] => 65472 [position] => 5 [associatedVariants] => Array ( [0] => 165255 [1] => 165261 ) ) [5] => Array ( [bySize] => Array ( [small_default] => Array ( [url] => https://www.picksea.com/65469-small_default/waterproof-phone-pack.jpg [width] => 98 [height] => 98 ) [cart_default] => Array ( [url] => https://www.picksea.com/65469-cart_default/waterproof-phone-pack.jpg [width] => 125 [height] => 125 ) [home_default] => Array ( [url] => https://www.picksea.com/65469-home_default/waterproof-phone-pack.jpg [width] => 250 [height] => 250 ) [home_large] => Array ( [url] => https://www.picksea.com/65469-home_large/waterproof-phone-pack.jpg [width] => 280 [height] => 280 ) [medium_default] => Array ( [url] => https://www.picksea.com/65469-medium_default/waterproof-phone-pack.jpg [width] => 452 [height] => 452 ) [large_default] => Array ( [url] => https://www.picksea.com/65469-large_default/waterproof-phone-pack.jpg [width] => 800 [height] => 800 ) ) [small] => Array ( [url] => https://www.picksea.com/65469-small_default/waterproof-phone-pack.jpg [width] => 98 [height] => 98 ) [medium] => Array ( [url] => https://www.picksea.com/65469-home_large/waterproof-phone-pack.jpg [width] => 280 [height] => 280 ) [large] => Array ( [url] => https://www.picksea.com/65469-large_default/waterproof-phone-pack.jpg [width] => 800 [height] => 800 ) [legend] => [cover] => [id_image] => 65469 [position] => 6 [associatedVariants] => Array ( [0] => 165255 [1] => 170980 ) ) ) [cover] => Array ( [bySize] => Array ( [small_default] => Array ( [url] => https://www.picksea.com/76759-small_default/waterproof-phone-pack.jpg [width] => 98 [height] => 98 ) [cart_default] => Array ( [url] => https://www.picksea.com/76759-cart_default/waterproof-phone-pack.jpg [width] => 125 [height] => 125 ) [home_default] => Array ( [url] => https://www.picksea.com/76759-home_default/waterproof-phone-pack.jpg [width] => 250 [height] => 250 ) [home_large] => Array ( [url] => https://www.picksea.com/76759-home_large/waterproof-phone-pack.jpg [width] => 280 [height] => 280 ) [medium_default] => Array ( [url] => https://www.picksea.com/76759-medium_default/waterproof-phone-pack.jpg [width] => 452 [height] => 452 ) [large_default] => Array ( [url] => https://www.picksea.com/76759-large_default/waterproof-phone-pack.jpg [width] => 800 [height] => 800 ) ) [small] => Array ( [url] => https://www.picksea.com/76759-small_default/waterproof-phone-pack.jpg [width] => 98 [height] => 98 ) [medium] => Array ( [url] => https://www.picksea.com/76759-home_large/waterproof-phone-pack.jpg [width] => 280 [height] => 280 ) [large] => Array ( [url] => https://www.picksea.com/76759-large_default/waterproof-phone-pack.jpg [width] => 800 [height] => 800 ) [legend] => [cover] => 1 [id_image] => 76759 [position] => 1 [associatedVariants] => Array ( [0] => 165255 ) ) [has_discount] => [discount_type] => [discount_percentage] => [discount_percentage_absolute] => [discount_amount] => [discount_amount_to_display] => [price_amount] => 16.58 [unit_price_full] => [show_availability] => 1 [availability_date] => [availability_message] => In stock [availability] => available ) [id] => 12 [show_price] => 1 [labels] => Array ( [tax_short] => (tax incl.) [tax_long] => Tax included ) [ecotax] => Array ( [value] => €0.00 [amount] => 0 [rate] => 0 ) ) ) 1
Detailed features

Waterproof Phone Pack for Smartphone / Iphone.
The Phone Pack waterproof cover, keeps your device safe while allowing its use. Available in sizes for 5 inch smartphones. It is ideal for water sports or any outdoor sport requiring protection of his phone.
Waterproof covers and pouches for your boat equipment
Discover all our models of waterproof covers and pouches on Picksea, your website specialized in nautical equipment. All our products are guaranteed to be the lowest price and are clearly chosen for their features and quality for water sports.
PhonePack smartphone waterproof pouch detailed features HPA
Designed for protecting technological devices during leisure and professional activities.
Suitable for all mobile phone models on the market. Dimensions 5 inches (Iphone 5 for example or Samsung Galaxi S5)
Airtight, dustproof and waterproof pouch up to a depth of 5 meters thanks to its quick closure by 2 wheels. It is therefore particularly suitable for all activities that do not risk deep immersion or violent falls: sailing, fishing, kayaking, skiing, beach, desert, etc.
It is recommended to wear the PHONEPACK under a wetsuit for Jetskiing or Windsurfing, as the pressure exerted during a high speed fall can largely exceed the ambient pressure at a depth of 5 meters.
The PHONEPACK allows you to use the device it contains (except for the flap models). Delivered with a neck strap.
Black background, transparent front panel with silk-screen printing HPA.
In case of use by very high humidity, it is advised to add one or more bags of silica gel in the pouch to avoid condensation and deterioration of electronic devices.
1 year warranty.
Dimensions of the bag: 8.5 cm x 13.5 cm Materials: PVC and ABS
In the same category
4 other products seleted for you