Picksea, the best in nautical equipment
Navigation clothing
Find a wide range of clothing for boating and nautical practices: from smocks to caps, from warm technical clothing to neoprene suits, the Picksea team has referenced and selected a very wide range of clothing for all nautical practices.
Boat shoes and boots
Adopt the boat, rubber or breathable boots selected in this category from the best brands on the market such as Aigle, Dubarry, Le Chameau, Rouchette or Musto. Whether for intensive or occasional use, you will find the ideal shoes, boots or socks for your water sports or professional use.
A wide selection of sailing jackets
Adopt now the offshore jackets selected for you by Picksea from the best brands on the market. The watch vest is the most important piece of equipment for the sailor and needs to be chosen carefully according to the frequency or intensity of your practice or your sailing programme, whether coastal or offshore.
Accessories and equipment for sailing
Whether you are a beginner or an expert in sailing, motor sailing, catamaran or light sailing you will find a wide selection of equipment for your boat such as deck fittings, marine electronics, depth sounders and seamanship equipment. You can also equip yourself with accessories such as sunglasses, binoculars, multi-tools, harnesses and life jackets. We also offer you equipment for practice from the seaside such as a lanyard, stand-up paddle, surfing or kayaking.
Waterproof boat bag
We offer you watertight bags selected from innovative partner brands. Whether for a sea trip or a longer journey, requiring high levels of waterproofness and a larger storage capacity, all our luggage and waterproof bags are perfectly adapted to the expectations of sailors and sailors.
Guy Cotten yellow jacket
Picksea, the official distributor of the Breton brand Guy Cotten, presents its must-haves for the sailor's wardrobe: Guy Cotten jackets and smock. Discover in our dedicated area the major innovations developed by Guy Cotten, allowing you to go out at sea or for a walk, perfectly protected and in all elegance.
Professional sailing clothing
Picksea have an offer for professionals in the fishing trade, yachting, but also for those in the agricultural sector or outdoor work. For our professional customers, we have set up a dedicated team which has selected the professional ranges of the Guy Cotten, Grundens, Stormline and Helly Hansen Workwear brands.
The biggest brands of nautical equipment
The Picksea online shop is run by professional skippers and instructors who are qualified and passionate about their work. They offer a selection of more than 4,000 products chosen from among the 200 most recognised brands in the world of yachting such as Guy Cotten, Musto, Plastimo, Magic Marine, Slam, Helly Hansen, Navicom, Marinepool and Zhik.
Safety at sea
We are very concerned to your safety on board and for this reason, we offer you a selection of life jackets and collective safety equipment in compliance with Division 240. Choose from our approved products and consult our guides "How to choose your lifejacket" or "How to choose your safety equipment" to find the right item.

Our selection of products
<div> <h2>Wichard's self-locking torso shackle</h2> <div>With this shackle, there will be no risk of unintentional unscrewing. It can support remarkable working loads without breaking. Forged in 316L stainless steel, it is very resistant. The Wichard self-locking shackle is ideal when the load is at 90° to the shackle axis. It is very often used to connect a non-articulated part.</div> <div></div> <h2>Features of the Wichard self-locking torso shackle</h2> </div>
available
<div class="fiche-txt"> <h2>The Bern Helly Hansen Workwear fleece trousers in polyster</h2> <p>A great classic from the Norwegian brand, the polyester fleece pants with the two letters HH on the front are very comfortable and appreciated.</p> <h2>Discover a wide range of Helly Hansen Workwear on Picksea.com</h2> <p>The entire new 2014 Helly Hansen workwear collection is now available on Picksea.com. The famous Norwegian brand is known for its technical clothing with sober and elegant design, offshore jackets, boat shoes, marine polo shirts and for its professional clothing in all tests. You can find all their classic items here.</p> <h2>Features of the Bern Helly Hansen Workwear Fleece Pants</h2> </div>
available
<div class="fiche-txt"> <h2>Wichard's simple mooring hooks</h2> <div class="fiche-txt">These hooks will be perfect for your moorings. Thanks to their hook plate, they will adapt to all types of gaffs.</div> <div class="fiche-txt"></div> <h2>Characteristics of the Wichard single anchor hooks</h2> </div>
available
<h2>The vintage sea jacket of the French Navy officers</h2> <p>The famous sea jacket of the French Navy officers. Very warm and vintage looking, a real warm jacket lined in acrylic fur for your trips to the seaside or your walks in the forest. The high collar and the hood protect your ears from the cold and the sea spray.</p> <h2>Find all Guy Cotten's sea wear in the official Picksea shop</h2> <p>Guy Cotten, the Breton brand of the shelter of the sailor proposes a very wide range of traditional or modern sea clothes, oilskins, waterproof bags, work clothes intended for the sailors as well as for the professionals of the sea.</p>
available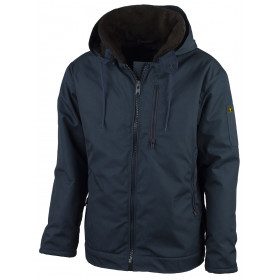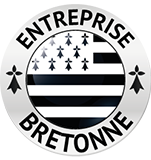 Breton company located in the heart of the Sailing Valley in Lorient (France)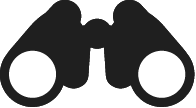 For nearly 10 years More than 55,000 customers, 22,000 references 200 brands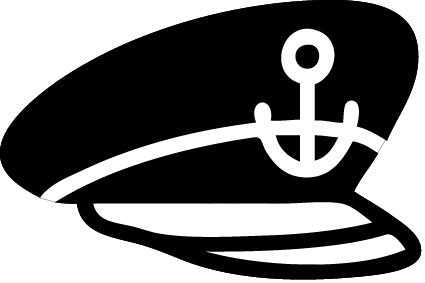 A team of boating professionals graduates and experienced at your disposal
Return and exchange
within 30 days
Our Customer's Review