available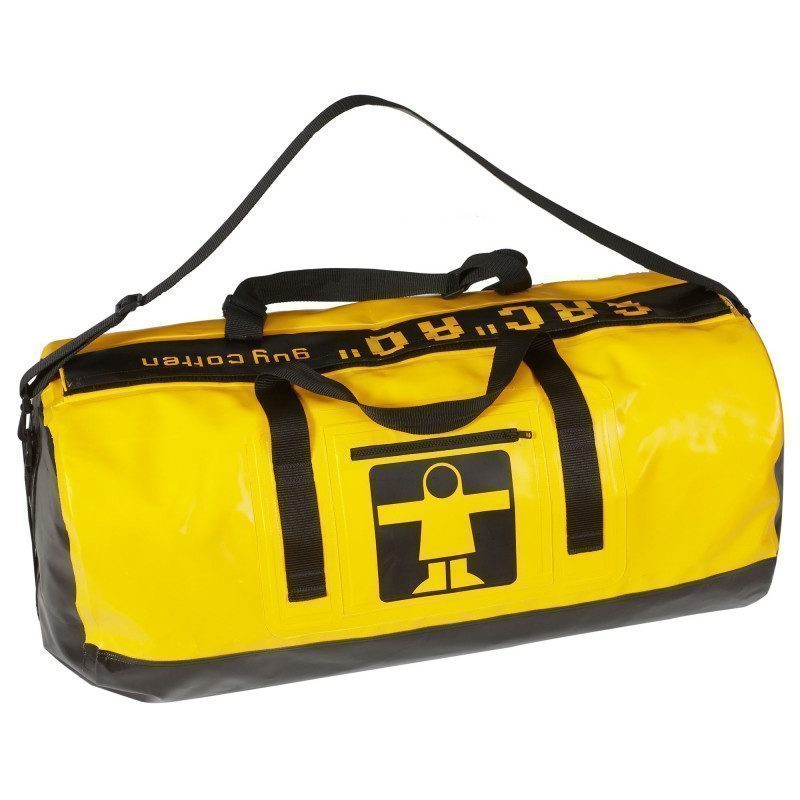 €93.75 Tax included -10% €104.17
check_circle In stock
Detailed features
The most famous waterproof boat bag: the Guy Cotten AO waterproof bag
The most classic semi-waterproof multi-purpose bag from the Breton brand of the sailor's shelter. Made of very thick coated canvas (630gr/m2). A registered Guy Cotten model ex SAKAO, this bag has been used all over the world by the greatest sailors of the planet. Ideal for occasional or intensive use, for pleasure boating or professional use, the AO bag provides excellent protection against the sea, rain and dust, while keeping a very affordable price. Dimensions of 33X75 cm and a capacity of 80 litres.
Guy Cotten waterproof bags
All Guy Cotten waterproof bags offer robustness and practicality. Also, these bags are very resistant and will be perfectly adapted to an occasional or daily use. Offering many capacities, each model of waterproof bag is ideal to accompany you during your regattas, cruises or holidays. But they are also great little sports bags, to carry and protect all your stuff. So, discover the whole Guy Cotten collection of waterproof bags and choose yours on Picksea, your website specialized in marine and waterproof luggage for all your nautical and outdoor activities.
Detailed features of the Guy Cotten AO waterproof bag
Very resistant, Ferrasac fabrics. Thick and very resistant, this high frequency weldable fabric par excellence, allows to realize excellent waterproof bags. 630g/m²
Size : 33X75 cm and 80 litres capacity.
Bottom and body of the bag waterproof by welding.
Maxi zipper under gripping flap
Semi-waterproof bag due to the hook and loop fastening.
Adjustable and removable shoulder strap.
Zipped side pocket
Smooth bottom for easy cleaning.
Available colours: Red, Orange, Blue, Black, Grey, Yellow and White
In the same category
4 other products seleted for you