available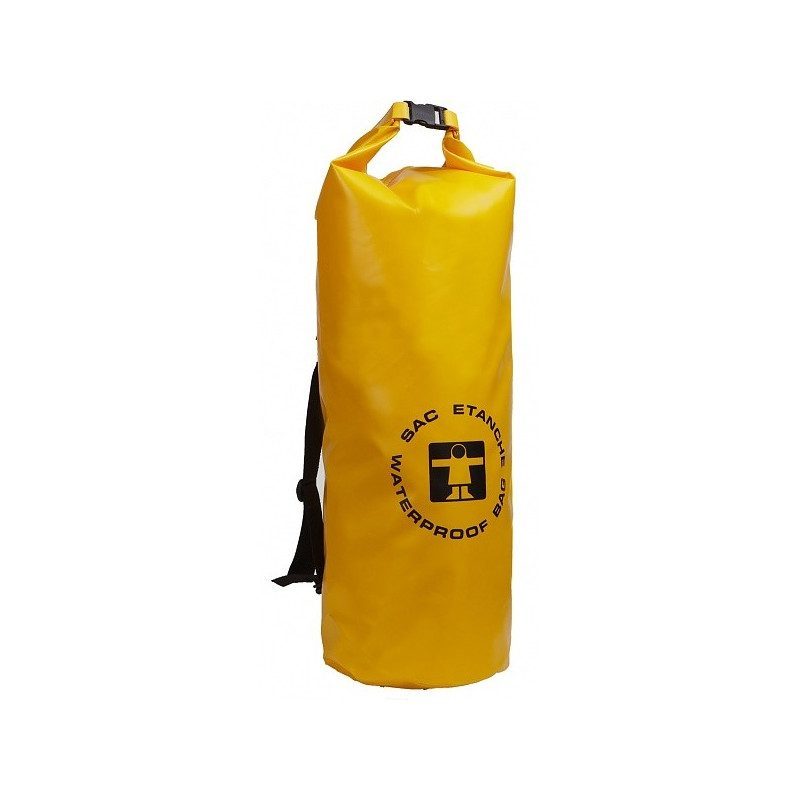 check_circle Shipped within 24h
Detailed features
The Guy Cotten N5 Giant waterproof bag: 100 litres
The largest waterproof bag in the Guy Cotten range has impressive dimensions for an ultra light weight. At 1.2 kilos for 100 litres of capacity, this roll-up waterproof bag will be perfect for storing equipment or sails away from humidity or, on the contrary, for storing wet equipment in your boot for example. The Guy Cotten N5 is a 100 litre waterproof bag for the sailor who wants to keep a lot of gear dry in his boat. With its giant capacity and robustness, it will complete your marine equipment for a day or a weekend at sea. Ideal for disembarking with a dinghy when the boat is at anchor. It is waterproof thanks to its system of : It is waterproof thanks to its roll-up closure system.
The whole range of oilskins and waterproof bags by Guy Cotten
Guy Cotten, a specialist in marine clothing and the only French manufacturer of fishing and professional sailors' clothing, offers all its expertise with this range of waterproof and semi-waterproof bags in original colours and classic style. The N5 model is the largest of the range of waterproof tubular marine bags. It combines waterproofing and durability, proving to be an ideal bag for the storage of dry or wet equipment. Find the entire collection of Guy Cotten timeless bags on Picksea, your online marine equipment shop.
Characteristics
Detailed specifications of the Guy Cotten N5 100 litre waterproof bag
FERRASAC fabric
Dimensions :
Diameter 35 cm,
Height 120 cm unclosed, 100cm closed by rolling up (3 turns of rolling up closed by a composite clip).
Ideal for transporting a guitar and protecting it from humidity and dust or boat sails or, on the contrary, for transporting all your wet or soggy equipment after sailing (jacket, neoprene wetsuit, harness, ropes, ...)
Weight 1,3 kilos
Thick and very resistant, this high frequency weldable fabric par excellence, allows to make excellent waterproof bags. 630g/m²
In the same category
4 other products seleted for you