available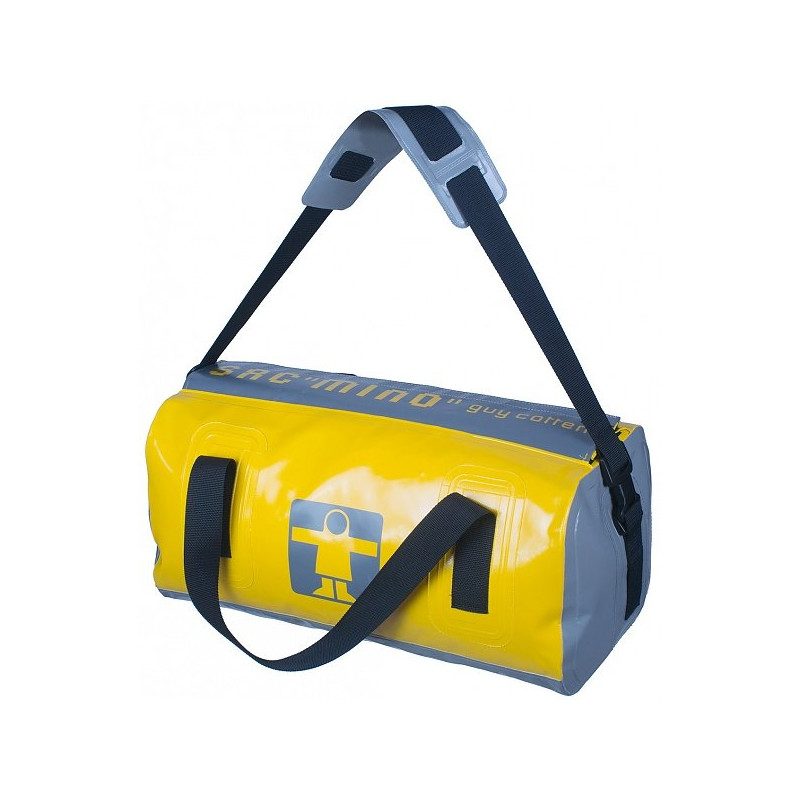 €63.75 Tax included -15% €75.00
check_circle In stock
Detailed features
The Mino, the 40 litre waterproof bag, Guy Cotten's best seller
The MINO bag has the volume of a small sports bag. In a very marine spirit, it is perfectly suited to outdoor activities. With a capacity of 40 litres, this semi-waterproof bag allows you to take enough stuff to go away for the weekend for example. But above all it offers a very good protection against water and humidity. Thanks to its thick coated canvas structure and its high frequency welded assembly, no water can enter through the frame of the waterproof bag. The zipper is protected by an anti-spray flap which makes it waterproof against spray. Quality and durability are the key words for this "little" Guy Cotten waterproof bag, a great classic of the brand, available in beautiful colours.
Find your waterproof bag
Find more information and advice in our guide "How to choose your waterproof bag". If you have any questions about the waterproof luggage on Picksea, please contact our customer service. Our specialists will be happy to help you choose the right waterproof bag for your needs. The Guy Cotten brand remains a reference for marine clothing and bags. Its experience allows it to offer high quality bags, such as the Mino model. They are all stamped with the little sailor as a logo. So, make yourself happy by choosing among the many colors available!
Detailed characteristics of the Mino 40 L waterproof bag.
Dimensions: 29 x 49 cm, i.e. a capacity of approximately 40 litres.
Thick and very resistant, the Ferrasac fabric (630 g/m2) is welded at high frequency, for a perfect waterproofness.
Bottom and body of the bag are waterproofed by welding.
Maxi zipper closure under scratch flap
Semi-waterproof bag due to the hook and loop fastening.
Adjustable and removable shoulder strap.
Zipped side pocket
Smooth bottom for easy cleaning.
In the same category
4 other products seleted for you