available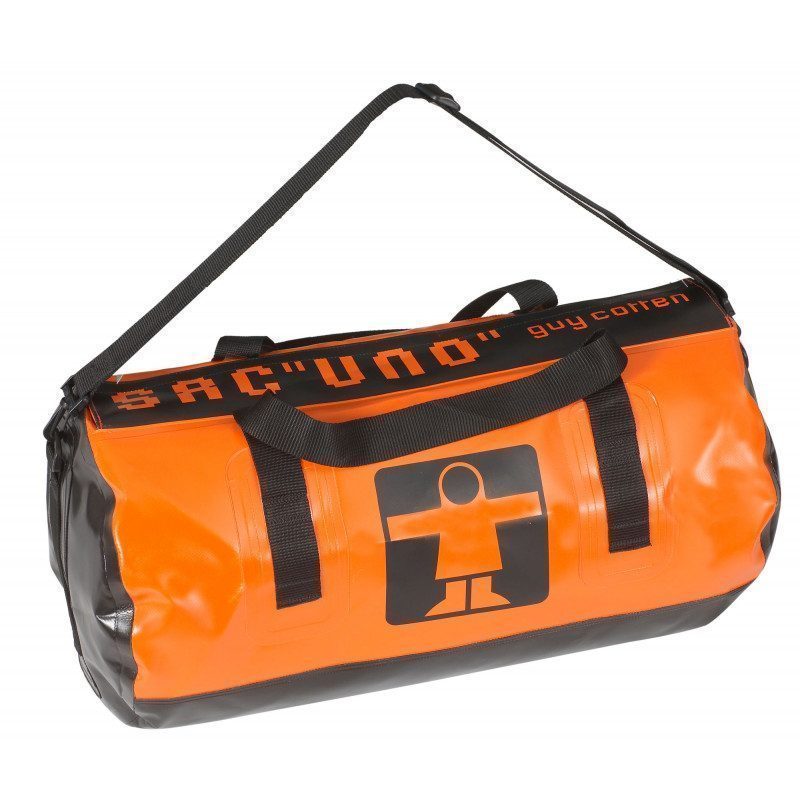 €77.21 Tax included -15% €90.83
check_circle In stock
Detailed features
The reference in waterproof bags for boats: the Guy Cotten UNO
This 60-litre semi-waterproof bag with a zipper protected by a double waterproof flap allows you to keep your belongings dry in all circumstances, whether on the boat or on a trip. This duffel bag is guaranteed for 2 years and is perfectly waterproof thanks to the heat-sealed assembly. It is ideal for carrying your cruising or regatta equipment. The UNO waterproof bag has a capacity of approximately 60 litres, which is suitable for a 4/5 day boat trip or a long weekend. It is available in 6 original colours. Find more information and advice in our guide "How to choose your waterproof bag". Guy Cotten offers a wide range of waterproof bags for boating and outdoor sports.
Discover the new 2021 Guy Cotten products on Picksea.com
Guy Cotten is launching new product colours, including the appearance of black waterproof bags and the launch of innovative new products such as the Eureka jacket, which combines waxed fabric with breathable materials, and the Winner top, designed for racing and regattas.
Buying a waterproof bag?
In addition to our guide on waterproof bags, you can find on Picksea our whole collection of marine bags, waterproof bags, backpacks... so that you can find the most suitable bag according to your use and your program. Also, among the different brands offered, Guy Cotten is a reference with its different models UNO, DUO, AO, MINO etc. The French brand based in Concarneau manufactures timeless waterproof bags that are resistant and perfect for regattas, cruises, holidays or weekend boating. So, take advantage of all the Picksea customer benefits by ordering your waterproof bag on our shop. With free shipping on orders over £150, loyalty points, easy returns and exchanges within 45 days, Picksea makes it easy to shop online. Is the product in stock? You can have it delivered within 48 hours by choosing the express delivery.
Characteristics of the Guy Cotten Uno 60 litre waterproof bag
Ferrasac fabrics. Thick and very resistant, this fabric welded at high frequency allows to realize excellent waterproof bags guaranteed 2 years
Size : 33X60 cm and 60 litres capacity.
630g/m² coating
Bottom and body of the bag waterproof by welding
Maxi zipper under gripping flap
Semi-waterproof bag due to the hook and loop fastening.
Adjustable and removable shoulder strap.
Adjustable straps on one side to slide fins, down, boots... Zipped side pocket.
Smooth bottom for easy cleaning.
Available colours: Yellow, Blue, Black, Orange, Red, Grey and yellow/grey
Weight (empty): 850gr
In the same category
4 other products seleted for you