available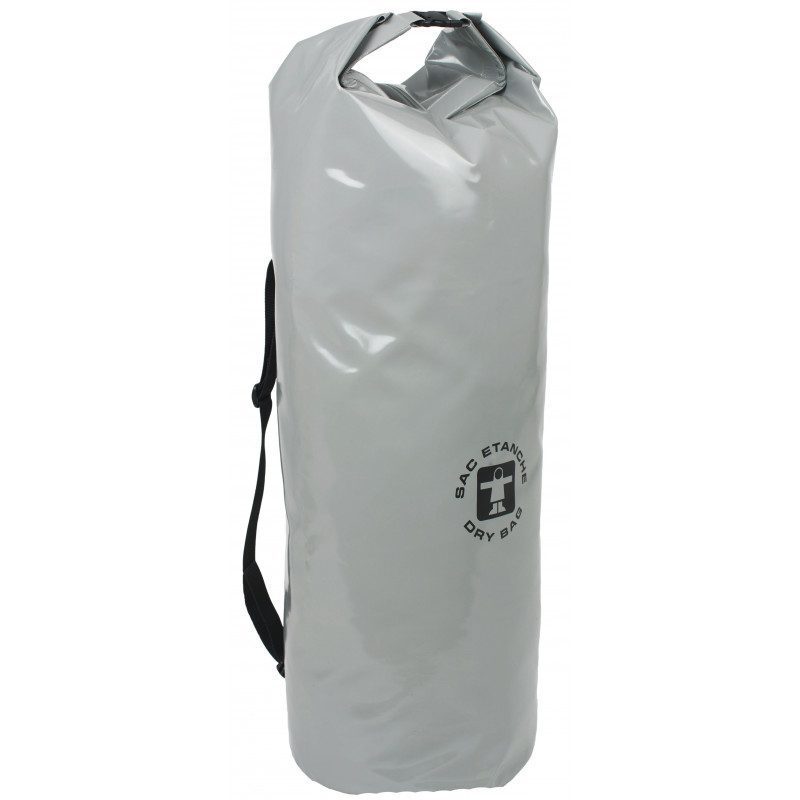 €45.83 -10% €41.25 Tax included
error Shipped within 10 days
PrestaShop\PrestaShop\Adapter\Presenter\Product\ProductLazyArray Object ( [imageRetriever:PrestaShop\PrestaShop\Adapter\Presenter\Product\ProductLazyArray:private] => PrestaShop\PrestaShop\Adapter\Image\ImageRetriever Object ( [link:PrestaShop\PrestaShop\Adapter\Image\ImageRetriever:private] => Link Object ( [allow:protected] => 1 [url:protected] => /index.php [protocol_link] => https:// [protocol_content] => https:// [ssl_enable:protected] => 1 [urlShopId:protected] => [supportedBrowser] => ) ) [link:PrestaShop\PrestaShop\Adapter\Presenter\Product\ProductLazyArray:private] => Link Object ( [allow:protected] => 1 [url:protected] => /index.php [protocol_link] => https:// [protocol_content] => https:// [ssl_enable:protected] => 1 [urlShopId:protected] => [supportedBrowser] => ) [priceFormatter:PrestaShop\PrestaShop\Adapter\Presenter\Product\ProductLazyArray:private] => PrestaShop\PrestaShop\Adapter\Product\PriceFormatter Object ( ) [productColorsRetriever:PrestaShop\PrestaShop\Adapter\Presenter\Product\ProductLazyArray:private] => PrestaShop\PrestaShop\Adapter\Product\ProductColorsRetriever Object ( ) [translator:PrestaShop\PrestaShop\Adapter\Presenter\Product\ProductLazyArray:private] => PrestaShopBundle\Translation\TranslatorComponent Object ( [catalogues:protected] => Array ( [en-US] => Symfony\Component\Translation\MessageCatalogue Object ( [messages:Symfony\Component\Translation\MessageCatalogue:private] => Array ( [en-US] => Array ( [OK] => OK [No] => No [Yes] => Yes [Write your review] => Write your review [Sorry, your review cannot be posted.] => Sorry, your review cannot be posted. [Title] => Title [Your name] => Your name [Review] => Review [Required fields] => Required fields [Cancel] => Cancel [Send] => Send [Your comment has been submitted and will be available once approved by a moderator.] => Your comment has been submitted and will be available once approved by a moderator. [Your comment has been added!] => Your comment has been added! [Review sent] => Review sent [Your review cannot be sent] => Your review cannot be sent [By %1$s] => By %1$s [Report abuse] => Report abuse [Comments] => Comments [Sorry, your review appreciation cannot be sent.] => Sorry, your review appreciation cannot be sent. [Sorry, your abuse report cannot be sent.] => Sorry, your abuse report cannot be sent. [Last] => Last [Your review appreciation cannot be sent] => Your review appreciation cannot be sent [Report comment] => Report comment [Are you sure that you want to report this comment?] => Are you sure that you want to report this comment? [Report sent] => Report sent [Your report has been submitted and will be considered by a moderator.] => Your report has been submitted and will be considered by a moderator. [Your report cannot be sent] => Your report cannot be sent ) [ShopThemeGlobal] => Array ( [Créez votre compte professionnel] => Create your professional account [Demandez un devis] => Request a quote [Plus de 300 clients nous font confiance] => More than 300 customers trust us [Notre sélection de produits par métiers] => Our selection of products by trade [Vêtements pêche / Marin pêcheur] => Fishing clothes / Fisherman [Vêtements poissonnier] => Fishmonger's clothing [Vêtement moniteur de voile] => Sailing instructor clothing [Vêtement aquaculteur] => Aquaculturist clothing [Vêtement pisciliculteur] => Fish farmer's clothing [Vêtement conchyliculteur] => Conchyliculteur clothing [Vêtement de pluie professionnel] => Professional rainwear [+ 5000 produits] => + 5000 products [référencés pour vous] => referenced for you [+ 300 clients] => + 300 customers [nous font confiance] => trust us ) [ShopThemeGlobal ] => Array ( [Vêtements skipper] => Skipper clothing ) ) [metadata:Symfony\Component\Translation\MessageCatalogue:private] => Array ( ) [resources:Symfony\Component\Translation\MessageCatalogue:private] => Array ( ) [locale:Symfony\Component\Translation\MessageCatalogue:private] => en-US [fallbackCatalogue:Symfony\Component\Translation\MessageCatalogue:private] => [parent:Symfony\Component\Translation\MessageCatalogue:private] => ) ) [locale:Symfony\Component\Translation\Translator:private] => en-US [fallbackLocales:Symfony\Component\Translation\Translator:private] => Array ( ) [loaders:Symfony\Component\Translation\Translator:private] => Array ( ) [resources:Symfony\Component\Translation\Translator:private] => Array ( ) [formatter:Symfony\Component\Translation\Translator:private] => Symfony\Component\Translation\Formatter\MessageFormatter Object ( [selector:Symfony\Component\Translation\Formatter\MessageFormatter:private] => Symfony\Component\Translation\MessageSelector Object ( ) ) [cacheDir:Symfony\Component\Translation\Translator:private] => /home/httpd/html/www.picksea.com/var/cache/prod/translations [debug:Symfony\Component\Translation\Translator:private] => [configCacheFactory:Symfony\Component\Translation\Translator:private] => Symfony\Component\Config\ConfigCacheFactory Object ( [debug:Symfony\Component\Config\ConfigCacheFactory:private] => ) ) [settings:protected] => PrestaShop\PrestaShop\Core\Product\ProductPresentationSettings Object ( [catalog_mode] => [catalog_mode_with_prices] => 0 [restricted_country_mode] => [include_taxes] => 1 [allow_add_variant_to_cart_from_listing] => 1 [stock_management_enabled] => 1 [showPrices] => 1 [lastRemainingItems] => 0 ) [product:protected] => Array ( [id_shop_default] => 1 [id_manufacturer] => 10 [id_supplier] => 10 [reference] => GC-N4 [supplier_reference] => N4-gris [location] => [width] => 0.000000 [height] => 0.000000 [depth] => 0.000000 [weight] => 0.800000 [quantity_discount] => 0 [ean13] => 3660391625045 [isbn] => [upc] => [cache_is_pack] => 0 [cache_has_attachments] => 0 [is_virtual] => 0 [state] => 1 [additional_delivery_times] => 1 [delivery_in_stock] => [delivery_out_stock] => [id_category_default] => 12 [id_tax_rules_group] => 36 [on_sale] => 0 [online_only] => 0 [ecotax] => 0 [minimal_quantity] => 1 [low_stock_threshold] => [low_stock_alert] => 0 [price] => €41.25 [wholesale_price] => 23.990000 [unity] => 0.000000 [unit_price_ratio] => 0.000000 [additional_shipping_cost] => 0.00 [customizable] => 0 [text_fields] => 0 [uploadable_files] => 0 [redirect_type] => 301-category [id_type_redirected] => 12 [available_for_order] => 1 [available_date] => [show_condition] => 0 [condition] => new [show_price] => 1 [indexed] => 1 [visibility] => both [cache_default_attribute] => 170530 [advanced_stock_management] => 0 [date_add] => 2012-01-26 16:17:42 [date_upd] => 2023-10-25 11:55:15 [pack_stock_type] => 3 [meta_description] => This waterproof Bag from the french manufacturer Guy Cotten is one of the largest bags to let you carry all your equipement 100% protected from water and dust. Exists in 3 different colors. [meta_keywords] => dry bag,waterproof,guy cotten,picksea [meta_title] => Guy Cotten N4 Waterproof Bag 70 litres Grey | Picksea [link_rewrite] => waterproof-bag-n4-70l [name] => Waterproof Bag N4 70L [description] =>

DETAILS

High frequency welded
420g/square meter coating
Waterproof closure with a clip
Handle and adjustable strap
Size : 110 x 50 cm and approx 70 Litre capacity

 

Avalable Colors

BLUE YELLOW RED

[description_short] =>

This waterproof Bag from the french manufacturer Guy Cotten is one of the largest bags to let you carry all your equipement 100% protected from water and dust. Exists in 3 different colors.

[available_now] => Shipped within 24h [available_later] => Shipped within 10 days [video] => [personnalisation] => 0 [markdown] => [catdecathon] => [id] => 671 [id_product] => 671 [out_of_stock] => 1 [new] => 0 [id_product_attribute] => 170530 [quantity_wanted] => 1 [extraContent] => Array ( ) [allow_oosp] => 1 [category] => waterproof-bags [category_name] => Waterproof bag [link] => https://www.picksea.com/en/waterproof-bag-n4-70l-guy-cotten-671.html [attribute_price] => 0 [price_tax_exc] => 41.25 [price_without_reduction] => 45.833333 [price_without_reduction_without_tax] => 45.833333 [reduction] => 4.583333 [reduction_without_tax] => 4.583333 [specific_prices] => Array ( [id_specific_price] => 641237328 [id_specific_price_rule] => 0 [id_cart] => 0 [id_product] => 671 [id_shop] => 1 [id_shop_group] => 0 [id_currency] => 0 [id_country] => 0 [id_group] => 0 [id_customer] => 0 [id_product_attribute] => 0 [price] => -1.000000 [from_quantity] => 1 [reduction] => 0.100000 [reduction_tax] => 1 [reduction_type] => percentage [from] => 0000-00-00 00:00:00 [to] => 0000-00-00 00:00:00 [score] => 48 ) [quantity] => 0 [quantity_all_versions] => 0 [id_image] => en-default [features] => Array ( [0] => Array ( [name] => Capacity [value] => 55 to 75 litres [id_feature] => 14 [position] => 4 ) [1] => Array ( [name] => Waterproof [value] => Etanche aux projections d'eau [id_feature] => 8 [position] => 5 ) [2] => Array ( [name] => Warranty [value] => 1 [id_feature] => 15 [position] => 12 ) [3] => Array ( [name] => Navigation program [value] => Cruising [id_feature] => 6 [position] => 13 ) [4] => Array ( [name] => Manufacturing [value] => Made in france [id_feature] => 32 [position] => 16 ) [5] => Array ( [name] => Type [value] => Bags [id_feature] => 256 [position] => 20 ) ) [attachments] => Array ( ) [virtual] => 0 [pack] => 0 [packItems] => Array ( ) [nopackprice] => 0 [customization_required] => [attributes] => Array ( [2] => Array ( [id_attribute] => 52 [id_attribute_group] => 2 [name] => Grey [group] => Color [reference] => GC-N4-GRIS [ean13] => 3660391625045 [isbn] => [upc] => ) ) [rate] => 0 [tax_name] => [ecotax_rate] => 0 [unit_price] => [customizations] => Array ( [fields] => Array ( ) ) [id_customization] => 0 [is_customizable] => [show_quantities] => [quantity_label] => Item [quantity_discounts] => Array ( ) [customer_group_discount] => 0 [title] => Waterproof Bag N4 70L [images] => Array ( [0] => Array ( [bySize] => Array ( [small_default] => Array ( [url] => https://www.picksea.com/52592-small_default/waterproof-bag-n4-70l.jpg [width] => 98 [height] => 98 ) [cart_default] => Array ( [url] => https://www.picksea.com/52592-cart_default/waterproof-bag-n4-70l.jpg [width] => 125 [height] => 125 ) [home_default] => Array ( [url] => https://www.picksea.com/52592-home_default/waterproof-bag-n4-70l.jpg [width] => 250 [height] => 250 ) [home_large] => Array ( [url] => https://www.picksea.com/52592-home_large/waterproof-bag-n4-70l.jpg [width] => 280 [height] => 280 ) [medium_default] => Array ( [url] => https://www.picksea.com/52592-medium_default/waterproof-bag-n4-70l.jpg [width] => 452 [height] => 452 ) [large_default] => Array ( [url] => https://www.picksea.com/52592-large_default/waterproof-bag-n4-70l.jpg [width] => 800 [height] => 800 ) ) [small] => Array ( [url] => https://www.picksea.com/52592-small_default/waterproof-bag-n4-70l.jpg [width] => 98 [height] => 98 ) [medium] => Array ( [url] => https://www.picksea.com/52592-home_large/waterproof-bag-n4-70l.jpg [width] => 280 [height] => 280 ) [large] => Array ( [url] => https://www.picksea.com/52592-large_default/waterproof-bag-n4-70l.jpg [width] => 800 [height] => 800 ) [legend] => [cover] => 1 [id_image] => 52592 [position] => 1 [associatedVariants] => Array ( [0] => 170530 ) ) ) [cover] => Array ( [bySize] => Array ( [small_default] => Array ( [url] => https://www.picksea.com/52592-small_default/waterproof-bag-n4-70l.jpg [width] => 98 [height] => 98 ) [cart_default] => Array ( [url] => https://www.picksea.com/52592-cart_default/waterproof-bag-n4-70l.jpg [width] => 125 [height] => 125 ) [home_default] => Array ( [url] => https://www.picksea.com/52592-home_default/waterproof-bag-n4-70l.jpg [width] => 250 [height] => 250 ) [home_large] => Array ( [url] => https://www.picksea.com/52592-home_large/waterproof-bag-n4-70l.jpg [width] => 280 [height] => 280 ) [medium_default] => Array ( [url] => https://www.picksea.com/52592-medium_default/waterproof-bag-n4-70l.jpg [width] => 452 [height] => 452 ) [large_default] => Array ( [url] => https://www.picksea.com/52592-large_default/waterproof-bag-n4-70l.jpg [width] => 800 [height] => 800 ) ) [small] => Array ( [url] => https://www.picksea.com/52592-small_default/waterproof-bag-n4-70l.jpg [width] => 98 [height] => 98 ) [medium] => Array ( [url] => https://www.picksea.com/52592-home_large/waterproof-bag-n4-70l.jpg [width] => 280 [height] => 280 ) [large] => Array ( [url] => https://www.picksea.com/52592-large_default/waterproof-bag-n4-70l.jpg [width] => 800 [height] => 800 ) [legend] => [cover] => 1 [id_image] => 52592 [position] => 1 [associatedVariants] => Array ( [0] => 170530 ) ) [has_discount] => 1 [discount_type] => percentage [discount_percentage] => -10% [discount_percentage_absolute] => 10% [discount_amount] => €4.58 [discount_amount_to_display] => -€4.58 [price_amount] => 41.25 [regular_price_amount] => 45.833333 [regular_price] => €45.83 [discount_to_display] => €4.58 [unit_price_full] => [show_availability] => 1 [availability_message] => Shipped within 10 days [availability_date] => [availability] => available ) [language:PrestaShop\PrestaShop\Adapter\Presenter\Product\ProductLazyArray:private] => Language Object ( [id] => 3 [name] => English GB (English) [iso_code] => en [locale] => en-US [language_code] => en [date_format_lite] => Y-m-d [date_format_full] => Y-m-d H:i:s [is_rtl] => 0 [active] => 1 [webserviceParameters:protected] => Array ( [objectNodeName] => language [objectsNodeName] => languages ) [translationsFilesAndVars:protected] => Array ( [fields] => _FIELDS [errors] => _ERRORS [admin] => _LANGADM [pdf] => _LANGPDF [tabs] => tabs ) [id_lang:protected] => [id_shop:protected] => 1 [id_shop_list] => Array ( ) [get_shop_from_context:protected] => 1 [table:protected] => lang [identifier:protected] => id_lang [fieldsRequired:protected] => Array ( [0] => name [1] => iso_code [2] => date_format_lite [3] => date_format_full ) [fieldsSize:protected] => Array ( [name] => 32 [iso_code] => 2 [locale] => 5 [language_code] => 5 [date_format_lite] => 32 [date_format_full] => 32 ) [fieldsValidate:protected] => Array ( [name] => isGenericName [iso_code] => isLanguageIsoCode [locale] => isLocale [language_code] => isLanguageCode [active] => isBool [is_rtl] => isBool [date_format_lite] => isPhpDateFormat [date_format_full] => isPhpDateFormat ) [fieldsRequiredLang:protected] => Array ( ) [fieldsSizeLang:protected] => Array ( ) [fieldsValidateLang:protected] => Array ( ) [tables:protected] => Array ( ) [image_dir:protected] => [image_format:protected] => jpg [translator:protected] => [def:protected] => Array ( [table] => lang [primary] => id_lang [fields] => Array ( [name] => Array ( [type] => 3 [validate] => isGenericName [required] => 1 [size] => 32 ) [iso_code] => Array ( [type] => 3 [validate] => isLanguageIsoCode [required] => 1 [size] => 2 ) [locale] => Array ( [type] => 3 [validate] => isLocale [size] => 5 ) [language_code] => Array ( [type] => 3 [validate] => isLanguageCode [size] => 5 ) [active] => Array ( [type] => 2 [validate] => isBool ) [is_rtl] => Array ( [type] => 2 [validate] => isBool ) [date_format_lite] => Array ( [type] => 3 [validate] => isPhpDateFormat [required] => 1 [size] => 32 ) [date_format_full] => Array ( [type] => 3 [validate] => isPhpDateFormat [required] => 1 [size] => 32 ) ) [classname] => Language ) [update_fields:protected] => [force_id] => ) [arrayAccessList:PrestaShop\PrestaShop\Adapter\Presenter\AbstractLazyArray:private] => ArrayObject Object ( [storage:ArrayObject:private] => Array ( [id] => Array ( [type] => method [value] => getId ) [attributes] => Array ( [type] => method [value] => getAttributes ) [show_price] => Array ( [type] => method [value] => getShowPrice ) [weight_unit] => Array ( [type] => method [value] => getWeightUnit ) [url] => Array ( [type] => method [value] => getUrl ) [canonical_url] => Array ( [type] => method [value] => getCanonicalUrl ) [add_to_cart_url] => Array ( [type] => method [value] => getAddToCartUrl ) [condition] => Array ( [type] => method [value] => getCondition ) [delivery_information] => Array ( [type] => method [value] => getDeliveryInformation ) [embedded_attributes] => Array ( [type] => method [value] => getEmbeddedAttributes ) [file_size_formatted] => Array ( [type] => method [value] => getFileSizeFormatted ) [attachments] => Array ( [type] => method [value] => getAttachments ) [quantity_discounts] => Array ( [type] => method [value] => getQuantityDiscounts ) [reference_to_display] => Array ( [type] => method [value] => getReferenceToDisplay ) [grouped_features] => Array ( [type] => method [value] => getGroupedFeatures ) [seo_availability] => Array ( [type] => method [value] => getSeoAvailability ) [labels] => Array ( [type] => method [value] => getLabels ) [ecotax] => Array ( [type] => method [value] => getEcotax ) [flags] => Array ( [type] => method [value] => getFlags ) [main_variants] => Array ( [type] => method [value] => getMainVariants ) [specific_references] => Array ( [type] => method [value] => getSpecificReferences ) [id_shop_default] => Array ( [type] => variable [value] => 1 ) [id_manufacturer] => Array ( [type] => variable [value] => 10 ) [id_supplier] => Array ( [type] => variable [value] => 10 ) [reference] => Array ( [type] => variable [value] => GC-N4 ) [supplier_reference] => Array ( [type] => variable [value] => N4-gris ) [location] => Array ( [type] => variable [value] => ) [width] => Array ( [type] => variable [value] => 0.000000 ) [height] => Array ( [type] => variable [value] => 0.000000 ) [depth] => Array ( [type] => variable [value] => 0.000000 ) [weight] => Array ( [type] => variable [value] => 0.800000 ) [quantity_discount] => Array ( [type] => variable [value] => 0 ) [ean13] => Array ( [type] => variable [value] => 3660391625045 ) [isbn] => Array ( [type] => variable [value] => ) [upc] => Array ( [type] => variable [value] => ) [cache_is_pack] => Array ( [type] => variable [value] => 0 ) [cache_has_attachments] => Array ( [type] => variable [value] => 0 ) [is_virtual] => Array ( [type] => variable [value] => 0 ) [state] => Array ( [type] => variable [value] => 1 ) [additional_delivery_times] => Array ( [type] => variable [value] => 1 ) [delivery_in_stock] => Array ( [type] => variable [value] => ) [delivery_out_stock] => Array ( [type] => variable [value] => ) [id_category_default] => Array ( [type] => variable [value] => 12 ) [id_tax_rules_group] => Array ( [type] => variable [value] => 36 ) [on_sale] => Array ( [type] => variable [value] => 0 ) [online_only] => Array ( [type] => variable [value] => 0 ) [minimal_quantity] => Array ( [type] => variable [value] => 1 ) [low_stock_threshold] => Array ( [type] => variable [value] => ) [low_stock_alert] => Array ( [type] => variable [value] => 0 ) [price] => Array ( [type] => variable [value] => €41.25 ) [wholesale_price] => Array ( [type] => variable [value] => 23.990000 ) [unity] => Array ( [type] => variable [value] => 0.000000 ) [unit_price_ratio] => Array ( [type] => variable [value] => 0.000000 ) [additional_shipping_cost] => Array ( [type] => variable [value] => 0.00 ) [customizable] => Array ( [type] => variable [value] => 0 ) [text_fields] => Array ( [type] => variable [value] => 0 ) [uploadable_files] => Array ( [type] => variable [value] => 0 ) [redirect_type] => Array ( [type] => variable [value] => 301-category ) [id_type_redirected] => Array ( [type] => variable [value] => 12 ) [available_for_order] => Array ( [type] => variable [value] => 1 ) [available_date] => Array ( [type] => variable [value] => ) [show_condition] => Array ( [type] => variable [value] => 0 ) [indexed] => Array ( [type] => variable [value] => 1 ) [visibility] => Array ( [type] => variable [value] => both ) [cache_default_attribute] => Array ( [type] => variable [value] => 170530 ) [advanced_stock_management] => Array ( [type] => variable [value] => 0 ) [date_add] => Array ( [type] => variable [value] => 2012-01-26 16:17:42 ) [date_upd] => Array ( [type] => variable [value] => 2023-10-25 11:55:15 ) [pack_stock_type] => Array ( [type] => variable [value] => 3 ) [meta_description] => Array ( [type] => variable [value] => This waterproof Bag from the french manufacturer Guy Cotten is one of the largest bags to let you carry all your equipement 100% protected from water and dust. Exists in 3 different colors. ) [meta_keywords] => Array ( [type] => variable [value] => dry bag,waterproof,guy cotten,picksea ) [meta_title] => Array ( [type] => variable [value] => Guy Cotten N4 Waterproof Bag 70 litres Grey | Picksea ) [link_rewrite] => Array ( [type] => variable [value] => waterproof-bag-n4-70l ) [name] => Array ( [type] => variable [value] => Waterproof Bag N4 70L ) [description] => Array ( [type] => variable [value] =>

DETAILS

High frequency welded
420g/square meter coating
Waterproof closure with a clip
Handle and adjustable strap
Size : 110 x 50 cm and approx 70 Litre capacity

 

Avalable Colors

BLUE YELLOW RED

) [description_short] => Array ( [type] => variable [value] =>

This waterproof Bag from the french manufacturer Guy Cotten is one of the largest bags to let you carry all your equipement 100% protected from water and dust. Exists in 3 different colors.

) [available_now] => Array ( [type] => variable [value] => Shipped within 24h ) [available_later] => Array ( [type] => variable [value] => Shipped within 10 days ) [video] => Array ( [type] => variable [value] => ) [personnalisation] => Array ( [type] => variable [value] => 0 ) [markdown] => Array ( [type] => variable [value] => ) [catdecathon] => Array ( [type] => variable [value] => ) [id_product] => Array ( [type] => variable [value] => 671 ) [out_of_stock] => Array ( [type] => variable [value] => 1 ) [new] => Array ( [type] => variable [value] => 0 ) [id_product_attribute] => Array ( [type] => variable [value] => 170530 ) [quantity_wanted] => Array ( [type] => variable [value] => 1 ) [extraContent] => Array ( [type] => variable [value] => Array ( ) ) [allow_oosp] => Array ( [type] => variable [value] => 1 ) [category] => Array ( [type] => variable [value] => waterproof-bags ) [category_name] => Array ( [type] => variable [value] => Waterproof bag ) [link] => Array ( [type] => variable [value] => https://www.picksea.com/en/waterproof-bag-n4-70l-guy-cotten-671.html ) [attribute_price] => Array ( [type] => variable [value] => 0 ) [price_tax_exc] => Array ( [type] => variable [value] => 41.25 ) [price_without_reduction] => Array ( [type] => variable [value] => 45.833333 ) [price_without_reduction_without_tax] => Array ( [type] => variable [value] => 45.833333 ) [reduction] => Array ( [type] => variable [value] => 4.583333 ) [reduction_without_tax] => Array ( [type] => variable [value] => 4.583333 ) [specific_prices] => Array ( [type] => variable [value] => Array ( [id_specific_price] => 641237328 [id_specific_price_rule] => 0 [id_cart] => 0 [id_product] => 671 [id_shop] => 1 [id_shop_group] => 0 [id_currency] => 0 [id_country] => 0 [id_group] => 0 [id_customer] => 0 [id_product_attribute] => 0 [price] => -1.000000 [from_quantity] => 1 [reduction] => 0.100000 [reduction_tax] => 1 [reduction_type] => percentage [from] => 0000-00-00 00:00:00 [to] => 0000-00-00 00:00:00 [score] => 48 ) ) [quantity] => Array ( [type] => variable [value] => 0 ) [quantity_all_versions] => Array ( [type] => variable [value] => 0 ) [id_image] => Array ( [type] => variable [value] => en-default ) [features] => Array ( [type] => variable [value] => Array ( [0] => Array ( [name] => Capacity [value] => 55 to 75 litres [id_feature] => 14 [position] => 4 ) [1] => Array ( [name] => Waterproof [value] => Etanche aux projections d'eau [id_feature] => 8 [position] => 5 ) [2] => Array ( [name] => Warranty [value] => 1 [id_feature] => 15 [position] => 12 ) [3] => Array ( [name] => Navigation program [value] => Cruising [id_feature] => 6 [position] => 13 ) [4] => Array ( [name] => Manufacturing [value] => Made in france [id_feature] => 32 [position] => 16 ) [5] => Array ( [name] => Type [value] => Bags [id_feature] => 256 [position] => 20 ) ) ) [virtual] => Array ( [type] => variable [value] => 0 ) [pack] => Array ( [type] => variable [value] => 0 ) [packItems] => Array ( [type] => variable [value] => Array ( ) ) [nopackprice] => Array ( [type] => variable [value] => 0 ) [customization_required] => Array ( [type] => variable [value] => ) [rate] => Array ( [type] => variable [value] => 0 ) [tax_name] => Array ( [type] => variable [value] => ) [ecotax_rate] => Array ( [type] => variable [value] => 0 ) [unit_price] => Array ( [type] => variable [value] => ) [customizations] => Array ( [type] => variable [value] => Array ( [fields] => Array ( ) ) ) [id_customization] => Array ( [type] => variable [value] => 0 ) [is_customizable] => Array ( [type] => variable [value] => ) [show_quantities] => Array ( [type] => variable [value] => ) [quantity_label] => Array ( [type] => variable [value] => Item ) [customer_group_discount] => Array ( [type] => variable [value] => 0 ) [title] => Array ( [type] => variable [value] => Waterproof Bag N4 70L ) [images] => Array ( [type] => variable [value] => Array ( [0] => Array ( [bySize] => Array ( [small_default] => Array ( [url] => https://www.picksea.com/52592-small_default/waterproof-bag-n4-70l.jpg [width] => 98 [height] => 98 ) [cart_default] => Array ( [url] => https://www.picksea.com/52592-cart_default/waterproof-bag-n4-70l.jpg [width] => 125 [height] => 125 ) [home_default] => Array ( [url] => https://www.picksea.com/52592-home_default/waterproof-bag-n4-70l.jpg [width] => 250 [height] => 250 ) [home_large] => Array ( [url] => https://www.picksea.com/52592-home_large/waterproof-bag-n4-70l.jpg [width] => 280 [height] => 280 ) [medium_default] => Array ( [url] => https://www.picksea.com/52592-medium_default/waterproof-bag-n4-70l.jpg [width] => 452 [height] => 452 ) [large_default] => Array ( [url] => https://www.picksea.com/52592-large_default/waterproof-bag-n4-70l.jpg [width] => 800 [height] => 800 ) ) [small] => Array ( [url] => https://www.picksea.com/52592-small_default/waterproof-bag-n4-70l.jpg [width] => 98 [height] => 98 ) [medium] => Array ( [url] => https://www.picksea.com/52592-home_large/waterproof-bag-n4-70l.jpg [width] => 280 [height] => 280 ) [large] => Array ( [url] => https://www.picksea.com/52592-large_default/waterproof-bag-n4-70l.jpg [width] => 800 [height] => 800 ) [legend] => [cover] => 1 [id_image] => 52592 [position] => 1 [associatedVariants] => Array ( [0] => 170530 ) ) ) ) [cover] => Array ( [type] => variable [value] => Array ( [bySize] => Array ( [small_default] => Array ( [url] => https://www.picksea.com/52592-small_default/waterproof-bag-n4-70l.jpg [width] => 98 [height] => 98 ) [cart_default] => Array ( [url] => https://www.picksea.com/52592-cart_default/waterproof-bag-n4-70l.jpg [width] => 125 [height] => 125 ) [home_default] => Array ( [url] => https://www.picksea.com/52592-home_default/waterproof-bag-n4-70l.jpg [width] => 250 [height] => 250 ) [home_large] => Array ( [url] => https://www.picksea.com/52592-home_large/waterproof-bag-n4-70l.jpg [width] => 280 [height] => 280 ) [medium_default] => Array ( [url] => https://www.picksea.com/52592-medium_default/waterproof-bag-n4-70l.jpg [width] => 452 [height] => 452 ) [large_default] => Array ( [url] => https://www.picksea.com/52592-large_default/waterproof-bag-n4-70l.jpg [width] => 800 [height] => 800 ) ) [small] => Array ( [url] => https://www.picksea.com/52592-small_default/waterproof-bag-n4-70l.jpg [width] => 98 [height] => 98 ) [medium] => Array ( [url] => https://www.picksea.com/52592-home_large/waterproof-bag-n4-70l.jpg [width] => 280 [height] => 280 ) [large] => Array ( [url] => https://www.picksea.com/52592-large_default/waterproof-bag-n4-70l.jpg [width] => 800 [height] => 800 ) [legend] => [cover] => 1 [id_image] => 52592 [position] => 1 [associatedVariants] => Array ( [0] => 170530 ) ) ) [has_discount] => Array ( [type] => variable [value] => 1 ) [discount_type] => Array ( [type] => variable [value] => percentage ) [discount_percentage] => Array ( [type] => variable [value] => -10% ) [discount_percentage_absolute] => Array ( [type] => variable [value] => 10% ) [discount_amount] => Array ( [type] => variable [value] => €4.58 ) [discount_amount_to_display] => Array ( [type] => variable [value] => -€4.58 ) [price_amount] => Array ( [type] => variable [value] => 41.25 ) [regular_price_amount] => Array ( [type] => variable [value] => 45.833333 ) [regular_price] => Array ( [type] => variable [value] => €45.83 ) [discount_to_display] => Array ( [type] => variable [value] => €4.58 ) [unit_price_full] => Array ( [type] => variable [value] => ) [show_availability] => Array ( [type] => variable [value] => 1 ) [availability_message] => Array ( [type] => variable [value] => Shipped within 10 days ) [availability_date] => Array ( [type] => variable [value] => ) [availability] => Array ( [type] => variable [value] => available ) ) ) [arrayAccessIterator:PrestaShop\PrestaShop\Adapter\Presenter\AbstractLazyArray:private] => ArrayIterator Object ( [storage:ArrayIterator:private] => ArrayObject Object ( [storage:ArrayObject:private] => Array ( [id] => Array ( [type] => method [value] => getId ) [attributes] => Array ( [type] => method [value] => getAttributes ) [show_price] => Array ( [type] => method [value] => getShowPrice ) [weight_unit] => Array ( [type] => method [value] => getWeightUnit ) [url] => Array ( [type] => method [value] => getUrl ) [canonical_url] => Array ( [type] => method [value] => getCanonicalUrl ) [add_to_cart_url] => Array ( [type] => method [value] => getAddToCartUrl ) [condition] => Array ( [type] => method [value] => getCondition ) [delivery_information] => Array ( [type] => method [value] => getDeliveryInformation ) [embedded_attributes] => Array ( [type] => method [value] => getEmbeddedAttributes ) [file_size_formatted] => Array ( [type] => method [value] => getFileSizeFormatted ) [attachments] => Array ( [type] => method [value] => getAttachments ) [quantity_discounts] => Array ( [type] => method [value] => getQuantityDiscounts ) [reference_to_display] => Array ( [type] => method [value] => getReferenceToDisplay ) [grouped_features] => Array ( [type] => method [value] => getGroupedFeatures ) [seo_availability] => Array ( [type] => method [value] => getSeoAvailability ) [labels] => Array ( [type] => method [value] => getLabels ) [ecotax] => Array ( [type] => method [value] => getEcotax ) [flags] => Array ( [type] => method [value] => getFlags ) [main_variants] => Array ( [type] => method [value] => getMainVariants ) [specific_references] => Array ( [type] => method [value] => getSpecificReferences ) [id_shop_default] => Array ( [type] => variable [value] => 1 ) [id_manufacturer] => Array ( [type] => variable [value] => 10 ) [id_supplier] => Array ( [type] => variable [value] => 10 ) [reference] => Array ( [type] => variable [value] => GC-N4 ) [supplier_reference] => Array ( [type] => variable [value] => N4-gris ) [location] => Array ( [type] => variable [value] => ) [width] => Array ( [type] => variable [value] => 0.000000 ) [height] => Array ( [type] => variable [value] => 0.000000 ) [depth] => Array ( [type] => variable [value] => 0.000000 ) [weight] => Array ( [type] => variable [value] => 0.800000 ) [quantity_discount] => Array ( [type] => variable [value] => 0 ) [ean13] => Array ( [type] => variable [value] => 3660391625045 ) [isbn] => Array ( [type] => variable [value] => ) [upc] => Array ( [type] => variable [value] => ) [cache_is_pack] => Array ( [type] => variable [value] => 0 ) [cache_has_attachments] => Array ( [type] => variable [value] => 0 ) [is_virtual] => Array ( [type] => variable [value] => 0 ) [state] => Array ( [type] => variable [value] => 1 ) [additional_delivery_times] => Array ( [type] => variable [value] => 1 ) [delivery_in_stock] => Array ( [type] => variable [value] => ) [delivery_out_stock] => Array ( [type] => variable [value] => ) [id_category_default] => Array ( [type] => variable [value] => 12 ) [id_tax_rules_group] => Array ( [type] => variable [value] => 36 ) [on_sale] => Array ( [type] => variable [value] => 0 ) [online_only] => Array ( [type] => variable [value] => 0 ) [minimal_quantity] => Array ( [type] => variable [value] => 1 ) [low_stock_threshold] => Array ( [type] => variable [value] => ) [low_stock_alert] => Array ( [type] => variable [value] => 0 ) [price] => Array ( [type] => variable [value] => €41.25 ) [wholesale_price] => Array ( [type] => variable [value] => 23.990000 ) [unity] => Array ( [type] => variable [value] => 0.000000 ) [unit_price_ratio] => Array ( [type] => variable [value] => 0.000000 ) [additional_shipping_cost] => Array ( [type] => variable [value] => 0.00 ) [customizable] => Array ( [type] => variable [value] => 0 ) [text_fields] => Array ( [type] => variable [value] => 0 ) [uploadable_files] => Array ( [type] => variable [value] => 0 ) [redirect_type] => Array ( [type] => variable [value] => 301-category ) [id_type_redirected] => Array ( [type] => variable [value] => 12 ) [available_for_order] => Array ( [type] => variable [value] => 1 ) [available_date] => Array ( [type] => variable [value] => ) [show_condition] => Array ( [type] => variable [value] => 0 ) [indexed] => Array ( [type] => variable [value] => 1 ) [visibility] => Array ( [type] => variable [value] => both ) [cache_default_attribute] => Array ( [type] => variable [value] => 170530 ) [advanced_stock_management] => Array ( [type] => variable [value] => 0 ) [date_add] => Array ( [type] => variable [value] => 2012-01-26 16:17:42 ) [date_upd] => Array ( [type] => variable [value] => 2023-10-25 11:55:15 ) [pack_stock_type] => Array ( [type] => variable [value] => 3 ) [meta_description] => Array ( [type] => variable [value] => This waterproof Bag from the french manufacturer Guy Cotten is one of the largest bags to let you carry all your equipement 100% protected from water and dust. Exists in 3 different colors. ) [meta_keywords] => Array ( [type] => variable [value] => dry bag,waterproof,guy cotten,picksea ) [meta_title] => Array ( [type] => variable [value] => Guy Cotten N4 Waterproof Bag 70 litres Grey | Picksea ) [link_rewrite] => Array ( [type] => variable [value] => waterproof-bag-n4-70l ) [name] => Array ( [type] => variable [value] => Waterproof Bag N4 70L ) [description] => Array ( [type] => variable [value] =>

DETAILS

High frequency welded
420g/square meter coating
Waterproof closure with a clip
Handle and adjustable strap
Size : 110 x 50 cm and approx 70 Litre capacity

 

Avalable Colors

BLUE YELLOW RED

) [description_short] => Array ( [type] => variable [value] =>

This waterproof Bag from the french manufacturer Guy Cotten is one of the largest bags to let you carry all your equipement 100% protected from water and dust. Exists in 3 different colors.

) [available_now] => Array ( [type] => variable [value] => Shipped within 24h ) [available_later] => Array ( [type] => variable [value] => Shipped within 10 days ) [video] => Array ( [type] => variable [value] => ) [personnalisation] => Array ( [type] => variable [value] => 0 ) [markdown] => Array ( [type] => variable [value] => ) [catdecathon] => Array ( [type] => variable [value] => ) [id_product] => Array ( [type] => variable [value] => 671 ) [out_of_stock] => Array ( [type] => variable [value] => 1 ) [new] => Array ( [type] => variable [value] => 0 ) [id_product_attribute] => Array ( [type] => variable [value] => 170530 ) [quantity_wanted] => Array ( [type] => variable [value] => 1 ) [extraContent] => Array ( [type] => variable [value] => Array ( ) ) [allow_oosp] => Array ( [type] => variable [value] => 1 ) [category] => Array ( [type] => variable [value] => waterproof-bags ) [category_name] => Array ( [type] => variable [value] => Waterproof bag ) [link] => Array ( [type] => variable [value] => https://www.picksea.com/en/waterproof-bag-n4-70l-guy-cotten-671.html ) [attribute_price] => Array ( [type] => variable [value] => 0 ) [price_tax_exc] => Array ( [type] => variable [value] => 41.25 ) [price_without_reduction] => Array ( [type] => variable [value] => 45.833333 ) [price_without_reduction_without_tax] => Array ( [type] => variable [value] => 45.833333 ) [reduction] => Array ( [type] => variable [value] => 4.583333 ) [reduction_without_tax] => Array ( [type] => variable [value] => 4.583333 ) [specific_prices] => Array ( [type] => variable [value] => Array ( [id_specific_price] => 641237328 [id_specific_price_rule] => 0 [id_cart] => 0 [id_product] => 671 [id_shop] => 1 [id_shop_group] => 0 [id_currency] => 0 [id_country] => 0 [id_group] => 0 [id_customer] => 0 [id_product_attribute] => 0 [price] => -1.000000 [from_quantity] => 1 [reduction] => 0.100000 [reduction_tax] => 1 [reduction_type] => percentage [from] => 0000-00-00 00:00:00 [to] => 0000-00-00 00:00:00 [score] => 48 ) ) [quantity] => Array ( [type] => variable [value] => 0 ) [quantity_all_versions] => Array ( [type] => variable [value] => 0 ) [id_image] => Array ( [type] => variable [value] => en-default ) [features] => Array ( [type] => variable [value] => Array ( [0] => Array ( [name] => Capacity [value] => 55 to 75 litres [id_feature] => 14 [position] => 4 ) [1] => Array ( [name] => Waterproof [value] => Etanche aux projections d'eau [id_feature] => 8 [position] => 5 ) [2] => Array ( [name] => Warranty [value] => 1 [id_feature] => 15 [position] => 12 ) [3] => Array ( [name] => Navigation program [value] => Cruising [id_feature] => 6 [position] => 13 ) [4] => Array ( [name] => Manufacturing [value] => Made in france [id_feature] => 32 [position] => 16 ) [5] => Array ( [name] => Type [value] => Bags [id_feature] => 256 [position] => 20 ) ) ) [virtual] => Array ( [type] => variable [value] => 0 ) [pack] => Array ( [type] => variable [value] => 0 ) [packItems] => Array ( [type] => variable [value] => Array ( ) ) [nopackprice] => Array ( [type] => variable [value] => 0 ) [customization_required] => Array ( [type] => variable [value] => ) [rate] => Array ( [type] => variable [value] => 0 ) [tax_name] => Array ( [type] => variable [value] => ) [ecotax_rate] => Array ( [type] => variable [value] => 0 ) [unit_price] => Array ( [type] => variable [value] => ) [customizations] => Array ( [type] => variable [value] => Array ( [fields] => Array ( ) ) ) [id_customization] => Array ( [type] => variable [value] => 0 ) [is_customizable] => Array ( [type] => variable [value] => ) [show_quantities] => Array ( [type] => variable [value] => ) [quantity_label] => Array ( [type] => variable [value] => Item ) [customer_group_discount] => Array ( [type] => variable [value] => 0 ) [title] => Array ( [type] => variable [value] => Waterproof Bag N4 70L ) [images] => Array ( [type] => variable [value] => Array ( [0] => Array ( [bySize] => Array ( [small_default] => Array ( [url] => https://www.picksea.com/52592-small_default/waterproof-bag-n4-70l.jpg [width] => 98 [height] => 98 ) [cart_default] => Array ( [url] => https://www.picksea.com/52592-cart_default/waterproof-bag-n4-70l.jpg [width] => 125 [height] => 125 ) [home_default] => Array ( [url] => https://www.picksea.com/52592-home_default/waterproof-bag-n4-70l.jpg [width] => 250 [height] => 250 ) [home_large] => Array ( [url] => https://www.picksea.com/52592-home_large/waterproof-bag-n4-70l.jpg [width] => 280 [height] => 280 ) [medium_default] => Array ( [url] => https://www.picksea.com/52592-medium_default/waterproof-bag-n4-70l.jpg [width] => 452 [height] => 452 ) [large_default] => Array ( [url] => https://www.picksea.com/52592-large_default/waterproof-bag-n4-70l.jpg [width] => 800 [height] => 800 ) ) [small] => Array ( [url] => https://www.picksea.com/52592-small_default/waterproof-bag-n4-70l.jpg [width] => 98 [height] => 98 ) [medium] => Array ( [url] => https://www.picksea.com/52592-home_large/waterproof-bag-n4-70l.jpg [width] => 280 [height] => 280 ) [large] => Array ( [url] => https://www.picksea.com/52592-large_default/waterproof-bag-n4-70l.jpg [width] => 800 [height] => 800 ) [legend] => [cover] => 1 [id_image] => 52592 [position] => 1 [associatedVariants] => Array ( [0] => 170530 ) ) ) ) [cover] => Array ( [type] => variable [value] => Array ( [bySize] => Array ( [small_default] => Array ( [url] => https://www.picksea.com/52592-small_default/waterproof-bag-n4-70l.jpg [width] => 98 [height] => 98 ) [cart_default] => Array ( [url] => https://www.picksea.com/52592-cart_default/waterproof-bag-n4-70l.jpg [width] => 125 [height] => 125 ) [home_default] => Array ( [url] => https://www.picksea.com/52592-home_default/waterproof-bag-n4-70l.jpg [width] => 250 [height] => 250 ) [home_large] => Array ( [url] => https://www.picksea.com/52592-home_large/waterproof-bag-n4-70l.jpg [width] => 280 [height] => 280 ) [medium_default] => Array ( [url] => https://www.picksea.com/52592-medium_default/waterproof-bag-n4-70l.jpg [width] => 452 [height] => 452 ) [large_default] => Array ( [url] => https://www.picksea.com/52592-large_default/waterproof-bag-n4-70l.jpg [width] => 800 [height] => 800 ) ) [small] => Array ( [url] => https://www.picksea.com/52592-small_default/waterproof-bag-n4-70l.jpg [width] => 98 [height] => 98 ) [medium] => Array ( [url] => https://www.picksea.com/52592-home_large/waterproof-bag-n4-70l.jpg [width] => 280 [height] => 280 ) [large] => Array ( [url] => https://www.picksea.com/52592-large_default/waterproof-bag-n4-70l.jpg [width] => 800 [height] => 800 ) [legend] => [cover] => 1 [id_image] => 52592 [position] => 1 [associatedVariants] => Array ( [0] => 170530 ) ) ) [has_discount] => Array ( [type] => variable [value] => 1 ) [discount_type] => Array ( [type] => variable [value] => percentage ) [discount_percentage] => Array ( [type] => variable [value] => -10% ) [discount_percentage_absolute] => Array ( [type] => variable [value] => 10% ) [discount_amount] => Array ( [type] => variable [value] => €4.58 ) [discount_amount_to_display] => Array ( [type] => variable [value] => -€4.58 ) [price_amount] => Array ( [type] => variable [value] => 41.25 ) [regular_price_amount] => Array ( [type] => variable [value] => 45.833333 ) [regular_price] => Array ( [type] => variable [value] => €45.83 ) [discount_to_display] => Array ( [type] => variable [value] => €4.58 ) [unit_price_full] => Array ( [type] => variable [value] => ) [show_availability] => Array ( [type] => variable [value] => 1 ) [availability_message] => Array ( [type] => variable [value] => Shipped within 10 days ) [availability_date] => Array ( [type] => variable [value] => ) [availability] => Array ( [type] => variable [value] => available ) ) ) ) [methodCacheResults:PrestaShop\PrestaShop\Adapter\Presenter\AbstractLazyArray:private] => Array ( [attributes] => Array ( [2] => Array ( [id_attribute] => 52 [id_attribute_group] => 2 [name] => Grey [group] => Color [reference] => GC-N4-GRIS [ean13] => 3660391625045 [isbn] => [upc] => ) ) [url] => https://www.picksea.com/en/waterproof-bag-n4-70l-guy-cotten-671.html [weight_unit] => kg [reference_to_display] => GC-N4-GRIS [flags] => Array ( [discount] => Array ( [type] => discount [label] => -10% ) ) [embedded_attributes] => Array ( [id_shop_default] => 1 [id_manufacturer] => 10 [id_supplier] => 10 [reference] => GC-N4 [is_virtual] => 0 [delivery_in_stock] => [delivery_out_stock] => [id_category_default] => 12 [on_sale] => 0 [online_only] => 0 [ecotax] => 0 [minimal_quantity] => 1 [low_stock_threshold] => [low_stock_alert] => 0 [price] => €41.25 [unity] => 0.000000 [unit_price_ratio] => 0.000000 [additional_shipping_cost] => 0.00 [customizable] => 0 [text_fields] => 0 [uploadable_files] => 0 [redirect_type] => 301-category [id_type_redirected] => 12 [available_for_order] => 1 [available_date] => [show_condition] => 0 [condition] => new [show_price] => 1 [indexed] => 1 [visibility] => both [cache_default_attribute] => 170530 [advanced_stock_management] => 0 [date_add] => 2012-01-26 16:17:42 [date_upd] => 2023-10-25 11:55:15 [pack_stock_type] => 3 [meta_description] => This waterproof Bag from the french manufacturer Guy Cotten is one of the largest bags to let you carry all your equipement 100% protected from water and dust. Exists in 3 different colors. [meta_keywords] => dry bag,waterproof,guy cotten,picksea [meta_title] => Guy Cotten N4 Waterproof Bag 70 litres Grey | Picksea [link_rewrite] => waterproof-bag-n4-70l [name] => Waterproof Bag N4 70L [description] =>

DETAILS

High frequency welded
420g/square meter coating
Waterproof closure with a clip
Handle and adjustable strap
Size : 110 x 50 cm and approx 70 Litre capacity

 

Avalable Colors

BLUE YELLOW RED

[description_short] =>

This waterproof Bag from the french manufacturer Guy Cotten is one of the largest bags to let you carry all your equipement 100% protected from water and dust. Exists in 3 different colors.

[available_now] => Shipped within 24h [available_later] => Shipped within 10 days [id] => 671 [id_product] => 671 [out_of_stock] => 1 [new] => 0 [id_product_attribute] => 170530 [quantity_wanted] => 1 [extraContent] => Array ( ) [allow_oosp] => 1 [category] => waterproof-bags [category_name] => Waterproof bag [link] => https://www.picksea.com/en/waterproof-bag-n4-70l-guy-cotten-671.html [attribute_price] => 0 [price_tax_exc] => 41.25 [price_without_reduction] => 45.833333 [reduction] => 4.583333 [specific_prices] => Array ( [id_specific_price] => 641237328 [id_specific_price_rule] => 0 [id_cart] => 0 [id_product] => 671 [id_shop] => 1 [id_shop_group] => 0 [id_currency] => 0 [id_country] => 0 [id_group] => 0 [id_customer] => 0 [id_product_attribute] => 0 [price] => -1.000000 [from_quantity] => 1 [reduction] => 0.100000 [reduction_tax] => 1 [reduction_type] => percentage [from] => 0000-00-00 00:00:00 [to] => 0000-00-00 00:00:00 [score] => 48 ) [quantity] => 0 [quantity_all_versions] => 0 [id_image] => en-default [features] => Array ( [0] => Array ( [name] => Capacity [value] => 55 to 75 litres [id_feature] => 14 [position] => 4 ) [1] => Array ( [name] => Waterproof [value] => Etanche aux projections d'eau [id_feature] => 8 [position] => 5 ) [2] => Array ( [name] => Warranty [value] => 1 [id_feature] => 15 [position] => 12 ) [3] => Array ( [name] => Navigation program [value] => Cruising [id_feature] => 6 [position] => 13 ) [4] => Array ( [name] => Manufacturing [value] => Made in france [id_feature] => 32 [position] => 16 ) [5] => Array ( [name] => Type [value] => Bags [id_feature] => 256 [position] => 20 ) ) [attachments] => Array ( ) [virtual] => 0 [pack] => 0 [packItems] => Array ( ) [nopackprice] => 0 [customization_required] => [attributes] => Array ( [2] => Array ( [id_attribute] => 52 [id_attribute_group] => 2 [name] => Grey [group] => Color [reference] => GC-N4-GRIS [ean13] => 3660391625045 [isbn] => [upc] => ) ) [rate] => 0 [tax_name] => [ecotax_rate] => 0 [unit_price] => [customizations] => Array ( [fields] => Array ( ) ) [id_customization] => 0 [is_customizable] => [show_quantities] => [quantity_label] => Item [quantity_discounts] => Array ( ) [customer_group_discount] => 0 [images] => Array ( [0] => Array ( [bySize] => Array ( [small_default] => Array ( [url] => https://www.picksea.com/52592-small_default/waterproof-bag-n4-70l.jpg [width] => 98 [height] => 98 ) [cart_default] => Array ( [url] => https://www.picksea.com/52592-cart_default/waterproof-bag-n4-70l.jpg [width] => 125 [height] => 125 ) [home_default] => Array ( [url] => https://www.picksea.com/52592-home_default/waterproof-bag-n4-70l.jpg [width] => 250 [height] => 250 ) [home_large] => Array ( [url] => https://www.picksea.com/52592-home_large/waterproof-bag-n4-70l.jpg [width] => 280 [height] => 280 ) [medium_default] => Array ( [url] => https://www.picksea.com/52592-medium_default/waterproof-bag-n4-70l.jpg [width] => 452 [height] => 452 ) [large_default] => Array ( [url] => https://www.picksea.com/52592-large_default/waterproof-bag-n4-70l.jpg [width] => 800 [height] => 800 ) ) [small] => Array ( [url] => https://www.picksea.com/52592-small_default/waterproof-bag-n4-70l.jpg [width] => 98 [height] => 98 ) [medium] => Array ( [url] => https://www.picksea.com/52592-home_large/waterproof-bag-n4-70l.jpg [width] => 280 [height] => 280 ) [large] => Array ( [url] => https://www.picksea.com/52592-large_default/waterproof-bag-n4-70l.jpg [width] => 800 [height] => 800 ) [legend] => [cover] => 1 [id_image] => 52592 [position] => 1 [associatedVariants] => Array ( [0] => 170530 ) ) ) [cover] => Array ( [bySize] => Array ( [small_default] => Array ( [url] => https://www.picksea.com/52592-small_default/waterproof-bag-n4-70l.jpg [width] => 98 [height] => 98 ) [cart_default] => Array ( [url] => https://www.picksea.com/52592-cart_default/waterproof-bag-n4-70l.jpg [width] => 125 [height] => 125 ) [home_default] => Array ( [url] => https://www.picksea.com/52592-home_default/waterproof-bag-n4-70l.jpg [width] => 250 [height] => 250 ) [home_large] => Array ( [url] => https://www.picksea.com/52592-home_large/waterproof-bag-n4-70l.jpg [width] => 280 [height] => 280 ) [medium_default] => Array ( [url] => https://www.picksea.com/52592-medium_default/waterproof-bag-n4-70l.jpg [width] => 452 [height] => 452 ) [large_default] => Array ( [url] => https://www.picksea.com/52592-large_default/waterproof-bag-n4-70l.jpg [width] => 800 [height] => 800 ) ) [small] => Array ( [url] => https://www.picksea.com/52592-small_default/waterproof-bag-n4-70l.jpg [width] => 98 [height] => 98 ) [medium] => Array ( [url] => https://www.picksea.com/52592-home_large/waterproof-bag-n4-70l.jpg [width] => 280 [height] => 280 ) [large] => Array ( [url] => https://www.picksea.com/52592-large_default/waterproof-bag-n4-70l.jpg [width] => 800 [height] => 800 ) [legend] => [cover] => 1 [id_image] => 52592 [position] => 1 [associatedVariants] => Array ( [0] => 170530 ) ) [has_discount] => 1 [discount_type] => percentage [discount_percentage] => -10% [discount_percentage_absolute] => 10% [discount_amount] => €4.58 [discount_amount_to_display] => -€4.58 [price_amount] => 41.25 [unit_price_full] => [show_availability] => 1 [availability_message] => Shipped within 10 days [availability_date] => [availability] => available ) [id] => 671 [show_price] => 1 [labels] => Array ( [tax_short] => (tax incl.) [tax_long] => Tax included ) [ecotax] => Array ( [value] => €0.00 [amount] => 0 [rate] => 0 ) ) ) 1
Detailed features

This waterproof Bag from the french manufacturer Guy Cotten is one of the largest bags to let you carry all your equipement 100% protected from water and dust. Exists in 3 different colors.
DETAILS
High frequency welded
420g/square meter coating
Waterproof closure with a clip
Handle and adjustable strap
Size : 110 x 50 cm and approx 70 Litre capacity
Avalable Colors
BLUE YELLOW RED
In the same category
4 other products seleted for you
Size guide
SIZE GUIDE GUY COTTEN
Be careful, GUY COTTEN raincoats cut very large. If you have a doubt about your size, take the lower size. These items are designed to be worn over other clothing, so there is no need to take a larger size than your usual size.