Guy Cotten
More than fifty five years ago, in a small workshop in the back of a garage in Concarneau, Guy Cotten designed and manufactured a small range of protective clothing for his fishermen and sailor friends. Today, the company has become an emblematic brand for Brittany and France and employs more than 300 people worldwide. During these fifty years, the founder, his teams and his successors have taken up the challenge of ideas, innovations and experiments to enable everyone, professionals and yachtsmen alike, to benefit from ever greater comfort, solidity and safety to face the weather and protect themselves at sea.
The Guy Cotten yellow foulies, the timeless sailor's garment
Timeless since the 50s, the yellow foulies have become a symbol in the marine and Breton world. Excellent protection against the rain and easy to carry, the foulies follow you everywhere. Guy Cotten is a pioneer in the field of marine oilskins, and has made a name for itself thanks to its oilskins of unbeatable quality. Still the brand's flagship product, the isoder Guy Cotten foulies offers one of the best quality/price ratios. Indeed, the oilskin, which is also available in other colours, offers you optimal protection against bad weather. The range also includes work jackets and yellow coats for more intensive use, such as the Rosbras Cap Coz or Nylpêche oilskins and the overalls of the same name. The brand also offers models for children in order to equip the whole family against the rain.
Guy Cotten bags
Easily noticeable with their vintage style, Guy Cotten's waterproof bags have become a reference in terms of waterproof bags. Available in different sizes, litres and volumes, the Breton brand offers a wide range of models to meet your needs. Ideal for carrying your watch jacket, T-shirt, shirts and trousers, the bags guarantee optimal waterproofing and enhanced durability. Guy Cotten has also thought of the lovers of great expeditions with its AO 80 litre waterproof bag. With a large capacity and very resistant, this bag is perfect for your next outings at sea. If you are looking for a higher level of waterproofing, then the range of N bags from 15 litres to 70 litres is for you.
An important collection of clothing on the marine theme
Guy Cotten also has a large collection of marine-themed clothing: jackets and parka, sleeveless and long-sleeved vests, polar jackets or raincoats with a more urban style, such as the Hecate oil jacket. One cannot miss the sea wear in Dremtech+ fabric, with breathable properties like Gore-tex, but which remains an exclusivity of Guy Cotten: the watch clothes like the Kara or the Beaufort use massively this fabric. Guy Cotten also offers khaki clothing more suited to agricultural or garden activities. Finally, you will find a multitude of accessories in rubber or polyester: caps, hoods, gloves, boots, ...
Picksea is your premium shop for Guy Cotten clothing
Picksea is since its creation a major partner of Guy Cotten for the distribution of jackets and clothing. Although we receive supplies every week, we are located 20 minutes from the Guy Cotten factory in Tregunc and this proximity allows us both flexibility and many possibilities to respond to emergencies. If you do not find a product, a colour or a size that suits you, do not hesitate to contact us and let us know your needs.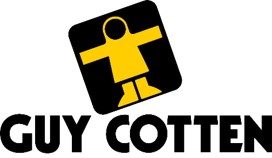 Read more

Showing 1-48 of 98 item(s)
The brand for sailors, fishermen and boaters
The Guy Cotten brand equips sea professionals as well as extreme sailors. The famous Breton brand, synonymous with quality and robustness, remains a reference in the world of the sea for its solid and original products. With a majority of its products manufactured in its workshops in France, Guy Cotten offers a wide range of oilskins, marine clothing , bags and waterproof luggage and accessories. Discover the selection of yellow oilskins, jackets, trousers and overalls, watch jackets and technical jackets for the equipment of the offshore sailor and the yachtsman.
A brand for agriculture and outdoor work
Although a sailor, Guy Cotten has never forgotten farmers and all those who work outdoors by designing products adapted to their activity, such as the isofarmer waxed very popular with winegrowers. A wide range of protective clothing foragriculture and the outdoor work is available in thespace we have dedicated to professionals.