available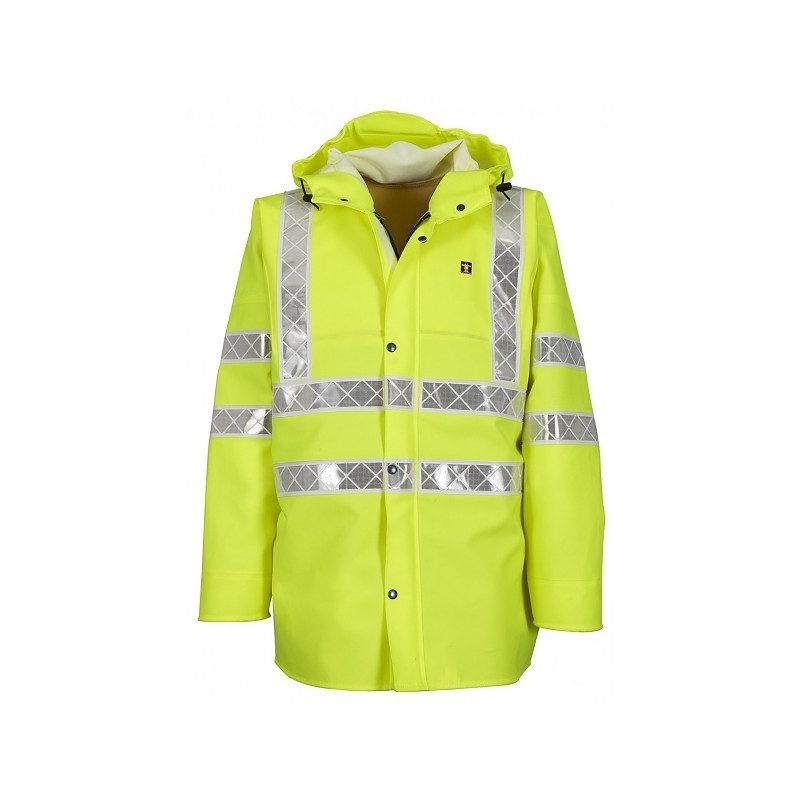 error Shipped according to supplier's deadline
Detailed features
A high visibility waterproof raincoat by Guy Cotten : ISOFLASH HV
The Guy Cotten brand offers equipment for jobs exposed to the harshest weather conditions. With this high visibility waterproof jacket, the marine raincoat brand is aimed at construction and maintenance workers who need to be highly visible for their safety. This jacket has a zipper and snap flap and high frequency welded seams to provide durable protection against the rain. Made of high visibility Glentex VISOR fabric that meets the CE EN 471 - Class III standard with REFLEXITE® GP340 band in white colour, 700 candelas offers perfect visibility.
Discover the Guy Cotten professional clothing range
The Picksea online store has surrounded itself with the best brands since its creation in order to offer you the best products on the market for professionals and amateurs of efficient and performing products. The brand "au Ciré jaune" offers you the best waterproof clothing against rain and extreme weather conditions. Specialized in marine clothing, the brand also offers a range of oilskins, trousers, watch jackets, rainwear etc.
Technical characteristics of the waterproof rain jacket ISOFLASH HV Guy Cotten
CE STANDARD EN 471 - Class III Perfect protection, safety
Double sided coated fabric (EN 471). 65 g/m² polyester backing. Fluorescent PVC coating 320 g/m². Total weight 385 g/m².
Waterproof trousers with elastic waistband
High-frequency stitching ensures a perfect seal
High visibility ensured by the colour of the fabric and the REFLEXITE® GP340 band in white, 700 candelas
Flexibility and durability
Size: from S to XXL