available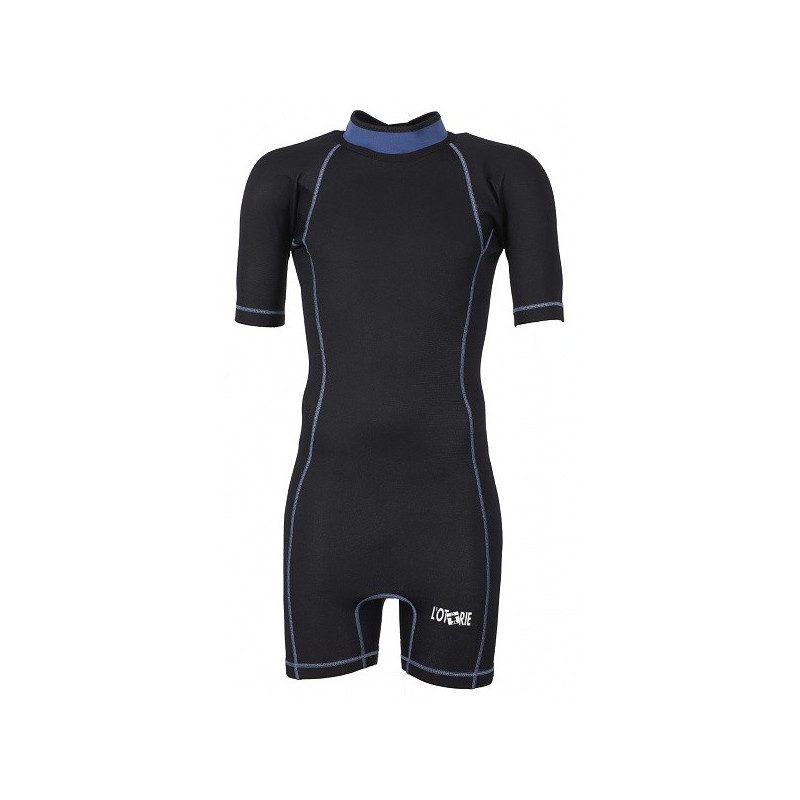 €187.50 -10% €168.75 Tax included
check_circle Shipped within 24h
PrestaShop\PrestaShop\Adapter\Presenter\Product\ProductLazyArray Object ( [imageRetriever:PrestaShop\PrestaShop\Adapter\Presenter\Product\ProductLazyArray:private] => PrestaShop\PrestaShop\Adapter\Image\ImageRetriever Object ( [link:PrestaShop\PrestaShop\Adapter\Image\ImageRetriever:private] => Link Object ( [allow:protected] => 1 [url:protected] => /index.php [protocol_link] => https:// [protocol_content] => https:// [ssl_enable:protected] => 1 [urlShopId:protected] => [supportedBrowser] => ) ) [link:PrestaShop\PrestaShop\Adapter\Presenter\Product\ProductLazyArray:private] => Link Object ( [allow:protected] => 1 [url:protected] => /index.php [protocol_link] => https:// [protocol_content] => https:// [ssl_enable:protected] => 1 [urlShopId:protected] => [supportedBrowser] => ) [priceFormatter:PrestaShop\PrestaShop\Adapter\Presenter\Product\ProductLazyArray:private] => PrestaShop\PrestaShop\Adapter\Product\PriceFormatter Object ( ) [productColorsRetriever:PrestaShop\PrestaShop\Adapter\Presenter\Product\ProductLazyArray:private] => PrestaShop\PrestaShop\Adapter\Product\ProductColorsRetriever Object ( ) [translator:PrestaShop\PrestaShop\Adapter\Presenter\Product\ProductLazyArray:private] => PrestaShopBundle\Translation\TranslatorComponent Object ( [catalogues:protected] => Array ( [en-US] => Symfony\Component\Translation\MessageCatalogue Object ( [messages:Symfony\Component\Translation\MessageCatalogue:private] => Array ( [en-US] => Array ( [OK] => OK [No] => No [Yes] => Yes [Write your review] => Write your review [Sorry, your review cannot be posted.] => Sorry, your review cannot be posted. [Title] => Title [Your name] => Your name [Review] => Review [Required fields] => Required fields [Cancel] => Cancel [Send] => Send [Your comment has been submitted and will be available once approved by a moderator.] => Your comment has been submitted and will be available once approved by a moderator. [Your comment has been added!] => Your comment has been added! [Review sent] => Review sent [Your review cannot be sent] => Your review cannot be sent [By %1$s] => By %1$s [Report abuse] => Report abuse [Comments] => Comments [Sorry, your review appreciation cannot be sent.] => Sorry, your review appreciation cannot be sent. [Sorry, your abuse report cannot be sent.] => Sorry, your abuse report cannot be sent. [Last] => Last [Your review appreciation cannot be sent] => Your review appreciation cannot be sent [Report comment] => Report comment [Are you sure that you want to report this comment?] => Are you sure that you want to report this comment? [Report sent] => Report sent [Your report has been submitted and will be considered by a moderator.] => Your report has been submitted and will be considered by a moderator. [Your report cannot be sent] => Your report cannot be sent ) [ShopThemeGlobal] => Array ( [Créez votre compte professionnel] => Create your professional account [Demandez un devis] => Request a quote [Plus de 300 clients nous font confiance] => More than 300 customers trust us [Notre sélection de produits par métiers] => Our selection of products by trade [Vêtements pêche / Marin pêcheur] => Fishing clothes / Fisherman [Vêtements poissonnier] => Fishmonger's clothing [Vêtement moniteur de voile] => Sailing instructor clothing [Vêtement aquaculteur] => Aquaculturist clothing [Vêtement pisciliculteur] => Fish farmer's clothing [Vêtement conchyliculteur] => Conchyliculteur clothing [Vêtement de pluie professionnel] => Professional rainwear [+ 5000 produits] => + 5000 products [référencés pour vous] => referenced for you [+ 300 clients] => + 300 customers [nous font confiance] => trust us ) [ShopThemeGlobal ] => Array ( [Vêtements skipper] => Skipper clothing ) ) [metadata:Symfony\Component\Translation\MessageCatalogue:private] => Array ( ) [resources:Symfony\Component\Translation\MessageCatalogue:private] => Array ( ) [locale:Symfony\Component\Translation\MessageCatalogue:private] => en-US [fallbackCatalogue:Symfony\Component\Translation\MessageCatalogue:private] => [parent:Symfony\Component\Translation\MessageCatalogue:private] => ) ) [locale:Symfony\Component\Translation\Translator:private] => en-US [fallbackLocales:Symfony\Component\Translation\Translator:private] => Array ( ) [loaders:Symfony\Component\Translation\Translator:private] => Array ( ) [resources:Symfony\Component\Translation\Translator:private] => Array ( ) [formatter:Symfony\Component\Translation\Translator:private] => Symfony\Component\Translation\Formatter\MessageFormatter Object ( [selector:Symfony\Component\Translation\Formatter\MessageFormatter:private] => Symfony\Component\Translation\MessageSelector Object ( ) ) [cacheDir:Symfony\Component\Translation\Translator:private] => /home/httpd/html/www.picksea.com/var/cache/prod/translations [debug:Symfony\Component\Translation\Translator:private] => [configCacheFactory:Symfony\Component\Translation\Translator:private] => Symfony\Component\Config\ConfigCacheFactory Object ( [debug:Symfony\Component\Config\ConfigCacheFactory:private] => ) ) [settings:protected] => PrestaShop\PrestaShop\Core\Product\ProductPresentationSettings Object ( [catalog_mode] => [catalog_mode_with_prices] => 0 [restricted_country_mode] => [include_taxes] => 1 [allow_add_variant_to_cart_from_listing] => 1 [stock_management_enabled] => 1 [showPrices] => 1 [lastRemainingItems] => 0 ) [product:protected] => Array ( [id_shop_default] => 1 [id_manufacturer] => 10 [id_supplier] => 10 [reference] => GC-Aloha [supplier_reference] => [location] => [width] => 0.000000 [height] => 0.000000 [depth] => 0.000000 [weight] => 0.500000 [quantity_discount] => 0 [ean13] => 3660391511218 [isbn] => [upc] => [cache_is_pack] => 0 [cache_has_attachments] => 0 [is_virtual] => 0 [state] => 1 [additional_delivery_times] => 1 [delivery_in_stock] => [delivery_out_stock] => [id_category_default] => 105452 [id_tax_rules_group] => 36 [on_sale] => 0 [online_only] => 0 [ecotax] => 0 [minimal_quantity] => 1 [low_stock_threshold] => [low_stock_alert] => 0 [price] => €168.75 [wholesale_price] => 110.440000 [unity] => [unit_price_ratio] => 0.000000 [additional_shipping_cost] => 0.00 [customizable] => 0 [text_fields] => 0 [uploadable_files] => 0 [redirect_type] => 404 [id_type_redirected] => 0 [available_for_order] => 1 [available_date] => [show_condition] => 0 [condition] => new [show_price] => 1 [indexed] => 1 [visibility] => both [cache_default_attribute] => 12340 [advanced_stock_management] => 0 [date_add] => 2012-11-14 15:25:22 [date_upd] => 2023-08-02 05:46:07 [pack_stock_type] => 3 [meta_description] => Aloha Mixed Shorty with a thickness of only 0.5 mm and an amazing thermal protection. This is due to the latest foil technology [meta_keywords] => combianison,guy cotten [meta_title] => Shorty Aloha Hot Skin | Picksea [link_rewrite] => shorty-aloha-hot-skin [name] => Shorty Aloha Hot Skin [description] =>

Product characteristics

An amazing 5-layer complex with a thickness of only 0.5mm. The outer jersey guarantees a very good resistance of the jersey. A layer of Titanium provides the first thermal barrier. Chloroprene with insulating properties. The inner layer of Titanium retains body heat by reflection. The SCS (Smooth Composite Skin) is in direct contact with the skin. This material is really extraordinary because of its hydrophobic property.

[description_short] =>

Aloha Mixed Shorty with a thickness of only 0.5 mm and an amazing thermal protection. This is due to the latest foil technology. This makes the suit extremely comfortable to wear, with good coverage of the shoulders and thighs. Ideal for surfing, windsurfing, canoeing or dinghy sailing.

[available_now] => Shipped within 24h [available_later] => Shipped within 10 days [video] => [personnalisation] => 0 [markdown] => [catdecathon] => [id] => 1103 [id_product] => 1103 [out_of_stock] => 0 [new] => 0 [id_product_attribute] => 12340 [quantity_wanted] => 1 [extraContent] => Array ( ) [allow_oosp] => 0 [category] => neoprene-shorty [category_name] => Neoprene Shorty [link] => https://www.picksea.com/en/shorty-aloha-hot-skin-guy-cotten-1103.html [attribute_price] => 0 [price_tax_exc] => 168.75 [price_without_reduction] => 187.5 [price_without_reduction_without_tax] => 187.5 [reduction] => 18.75 [reduction_without_tax] => 18.75 [specific_prices] => Array ( [id_specific_price] => 641238638 [id_specific_price_rule] => 0 [id_cart] => 0 [id_product] => 1103 [id_shop] => 1 [id_shop_group] => 0 [id_currency] => 0 [id_country] => 0 [id_group] => 0 [id_customer] => 0 [id_product_attribute] => 0 [price] => -1.000000 [from_quantity] => 1 [reduction] => 0.100000 [reduction_tax] => 1 [reduction_type] => percentage [from] => 0000-00-00 00:00:00 [to] => 0000-00-00 00:00:00 [score] => 48 ) [quantity] => 1 [quantity_all_versions] => 2 [id_image] => en-default [features] => Array ( [0] => Array ( [name] => Manufacturing [value] => Made in france [id_feature] => 32 [position] => 16 ) [1] => Array ( [name] => Type [value] => Clothes [id_feature] => 256 [position] => 20 ) ) [attachments] => Array ( ) [virtual] => 0 [pack] => 0 [packItems] => Array ( ) [nopackprice] => 0 [customization_required] => [attributes] => Array ( [5] => Array ( [id_attribute] => 34 [id_attribute_group] => 5 [name] => S [group] => Size [reference] => GC-ALOHA-S [ean13] => 3660391511218 [isbn] => [upc] => 707011 ) ) [rate] => 0 [tax_name] => [ecotax_rate] => 0 [unit_price] => [customizations] => Array ( [fields] => Array ( ) ) [id_customization] => 0 [is_customizable] => [show_quantities] => 1 [quantity_label] => Items [quantity_discounts] => Array ( ) [customer_group_discount] => 0 [title] => Shorty Aloha Hot Skin [images] => Array ( [0] => Array ( [bySize] => Array ( [small_default] => Array ( [url] => https://www.picksea.com/3380-small_default/shorty-aloha-hot-skin.jpg [width] => 98 [height] => 98 ) [cart_default] => Array ( [url] => https://www.picksea.com/3380-cart_default/shorty-aloha-hot-skin.jpg [width] => 125 [height] => 125 ) [home_default] => Array ( [url] => https://www.picksea.com/3380-home_default/shorty-aloha-hot-skin.jpg [width] => 250 [height] => 250 ) [home_large] => Array ( [url] => https://www.picksea.com/3380-home_large/shorty-aloha-hot-skin.jpg [width] => 280 [height] => 280 ) [medium_default] => Array ( [url] => https://www.picksea.com/3380-medium_default/shorty-aloha-hot-skin.jpg [width] => 452 [height] => 452 ) [large_default] => Array ( [url] => https://www.picksea.com/3380-large_default/shorty-aloha-hot-skin.jpg [width] => 800 [height] => 800 ) ) [small] => Array ( [url] => https://www.picksea.com/3380-small_default/shorty-aloha-hot-skin.jpg [width] => 98 [height] => 98 ) [medium] => Array ( [url] => https://www.picksea.com/3380-home_large/shorty-aloha-hot-skin.jpg [width] => 280 [height] => 280 ) [large] => Array ( [url] => https://www.picksea.com/3380-large_default/shorty-aloha-hot-skin.jpg [width] => 800 [height] => 800 ) [legend] => [cover] => 1 [id_image] => 3380 [position] => 1 [associatedVariants] => Array ( [0] => 12340 [1] => 12342 [2] => 12344 [3] => 12339 [4] => 12341 [5] => 12343 ) ) ) [cover] => Array ( [bySize] => Array ( [small_default] => Array ( [url] => https://www.picksea.com/3380-small_default/shorty-aloha-hot-skin.jpg [width] => 98 [height] => 98 ) [cart_default] => Array ( [url] => https://www.picksea.com/3380-cart_default/shorty-aloha-hot-skin.jpg [width] => 125 [height] => 125 ) [home_default] => Array ( [url] => https://www.picksea.com/3380-home_default/shorty-aloha-hot-skin.jpg [width] => 250 [height] => 250 ) [home_large] => Array ( [url] => https://www.picksea.com/3380-home_large/shorty-aloha-hot-skin.jpg [width] => 280 [height] => 280 ) [medium_default] => Array ( [url] => https://www.picksea.com/3380-medium_default/shorty-aloha-hot-skin.jpg [width] => 452 [height] => 452 ) [large_default] => Array ( [url] => https://www.picksea.com/3380-large_default/shorty-aloha-hot-skin.jpg [width] => 800 [height] => 800 ) ) [small] => Array ( [url] => https://www.picksea.com/3380-small_default/shorty-aloha-hot-skin.jpg [width] => 98 [height] => 98 ) [medium] => Array ( [url] => https://www.picksea.com/3380-home_large/shorty-aloha-hot-skin.jpg [width] => 280 [height] => 280 ) [large] => Array ( [url] => https://www.picksea.com/3380-large_default/shorty-aloha-hot-skin.jpg [width] => 800 [height] => 800 ) [legend] => [cover] => 1 [id_image] => 3380 [position] => 1 [associatedVariants] => Array ( [0] => 12340 [1] => 12342 [2] => 12344 [3] => 12339 [4] => 12341 [5] => 12343 ) ) [has_discount] => 1 [discount_type] => percentage [discount_percentage] => -10% [discount_percentage_absolute] => 10% [discount_amount] => €18.75 [discount_amount_to_display] => -€18.75 [price_amount] => 168.75 [regular_price_amount] => 187.5 [regular_price] => €187.50 [discount_to_display] => €18.75 [unit_price_full] => [show_availability] => 1 [availability_date] => [availability_message] => Shipped within 24h [availability] => available ) [language:PrestaShop\PrestaShop\Adapter\Presenter\Product\ProductLazyArray:private] => Language Object ( [id] => 3 [name] => English GB (English) [iso_code] => en [locale] => en-US [language_code] => en [date_format_lite] => Y-m-d [date_format_full] => Y-m-d H:i:s [is_rtl] => 0 [active] => 1 [webserviceParameters:protected] => Array ( [objectNodeName] => language [objectsNodeName] => languages ) [translationsFilesAndVars:protected] => Array ( [fields] => _FIELDS [errors] => _ERRORS [admin] => _LANGADM [pdf] => _LANGPDF [tabs] => tabs ) [id_lang:protected] => [id_shop:protected] => 1 [id_shop_list] => Array ( ) [get_shop_from_context:protected] => 1 [table:protected] => lang [identifier:protected] => id_lang [fieldsRequired:protected] => Array ( [0] => name [1] => iso_code [2] => date_format_lite [3] => date_format_full ) [fieldsSize:protected] => Array ( [name] => 32 [iso_code] => 2 [locale] => 5 [language_code] => 5 [date_format_lite] => 32 [date_format_full] => 32 ) [fieldsValidate:protected] => Array ( [name] => isGenericName [iso_code] => isLanguageIsoCode [locale] => isLocale [language_code] => isLanguageCode [active] => isBool [is_rtl] => isBool [date_format_lite] => isPhpDateFormat [date_format_full] => isPhpDateFormat ) [fieldsRequiredLang:protected] => Array ( ) [fieldsSizeLang:protected] => Array ( ) [fieldsValidateLang:protected] => Array ( ) [tables:protected] => Array ( ) [image_dir:protected] => [image_format:protected] => jpg [translator:protected] => [def:protected] => Array ( [table] => lang [primary] => id_lang [fields] => Array ( [name] => Array ( [type] => 3 [validate] => isGenericName [required] => 1 [size] => 32 ) [iso_code] => Array ( [type] => 3 [validate] => isLanguageIsoCode [required] => 1 [size] => 2 ) [locale] => Array ( [type] => 3 [validate] => isLocale [size] => 5 ) [language_code] => Array ( [type] => 3 [validate] => isLanguageCode [size] => 5 ) [active] => Array ( [type] => 2 [validate] => isBool ) [is_rtl] => Array ( [type] => 2 [validate] => isBool ) [date_format_lite] => Array ( [type] => 3 [validate] => isPhpDateFormat [required] => 1 [size] => 32 ) [date_format_full] => Array ( [type] => 3 [validate] => isPhpDateFormat [required] => 1 [size] => 32 ) ) [classname] => Language ) [update_fields:protected] => [force_id] => ) [arrayAccessList:PrestaShop\PrestaShop\Adapter\Presenter\AbstractLazyArray:private] => ArrayObject Object ( [storage:ArrayObject:private] => Array ( [id] => Array ( [type] => method [value] => getId ) [attributes] => Array ( [type] => method [value] => getAttributes ) [show_price] => Array ( [type] => method [value] => getShowPrice ) [weight_unit] => Array ( [type] => method [value] => getWeightUnit ) [url] => Array ( [type] => method [value] => getUrl ) [canonical_url] => Array ( [type] => method [value] => getCanonicalUrl ) [add_to_cart_url] => Array ( [type] => method [value] => getAddToCartUrl ) [condition] => Array ( [type] => method [value] => getCondition ) [delivery_information] => Array ( [type] => method [value] => getDeliveryInformation ) [embedded_attributes] => Array ( [type] => method [value] => getEmbeddedAttributes ) [file_size_formatted] => Array ( [type] => method [value] => getFileSizeFormatted ) [attachments] => Array ( [type] => method [value] => getAttachments ) [quantity_discounts] => Array ( [type] => method [value] => getQuantityDiscounts ) [reference_to_display] => Array ( [type] => method [value] => getReferenceToDisplay ) [grouped_features] => Array ( [type] => method [value] => getGroupedFeatures ) [seo_availability] => Array ( [type] => method [value] => getSeoAvailability ) [labels] => Array ( [type] => method [value] => getLabels ) [ecotax] => Array ( [type] => method [value] => getEcotax ) [flags] => Array ( [type] => method [value] => getFlags ) [main_variants] => Array ( [type] => method [value] => getMainVariants ) [specific_references] => Array ( [type] => method [value] => getSpecificReferences ) [id_shop_default] => Array ( [type] => variable [value] => 1 ) [id_manufacturer] => Array ( [type] => variable [value] => 10 ) [id_supplier] => Array ( [type] => variable [value] => 10 ) [reference] => Array ( [type] => variable [value] => GC-Aloha ) [supplier_reference] => Array ( [type] => variable [value] => ) [location] => Array ( [type] => variable [value] => ) [width] => Array ( [type] => variable [value] => 0.000000 ) [height] => Array ( [type] => variable [value] => 0.000000 ) [depth] => Array ( [type] => variable [value] => 0.000000 ) [weight] => Array ( [type] => variable [value] => 0.500000 ) [quantity_discount] => Array ( [type] => variable [value] => 0 ) [ean13] => Array ( [type] => variable [value] => 3660391511218 ) [isbn] => Array ( [type] => variable [value] => ) [upc] => Array ( [type] => variable [value] => ) [cache_is_pack] => Array ( [type] => variable [value] => 0 ) [cache_has_attachments] => Array ( [type] => variable [value] => 0 ) [is_virtual] => Array ( [type] => variable [value] => 0 ) [state] => Array ( [type] => variable [value] => 1 ) [additional_delivery_times] => Array ( [type] => variable [value] => 1 ) [delivery_in_stock] => Array ( [type] => variable [value] => ) [delivery_out_stock] => Array ( [type] => variable [value] => ) [id_category_default] => Array ( [type] => variable [value] => 105452 ) [id_tax_rules_group] => Array ( [type] => variable [value] => 36 ) [on_sale] => Array ( [type] => variable [value] => 0 ) [online_only] => Array ( [type] => variable [value] => 0 ) [minimal_quantity] => Array ( [type] => variable [value] => 1 ) [low_stock_threshold] => Array ( [type] => variable [value] => ) [low_stock_alert] => Array ( [type] => variable [value] => 0 ) [price] => Array ( [type] => variable [value] => €168.75 ) [wholesale_price] => Array ( [type] => variable [value] => 110.440000 ) [unity] => Array ( [type] => variable [value] => ) [unit_price_ratio] => Array ( [type] => variable [value] => 0.000000 ) [additional_shipping_cost] => Array ( [type] => variable [value] => 0.00 ) [customizable] => Array ( [type] => variable [value] => 0 ) [text_fields] => Array ( [type] => variable [value] => 0 ) [uploadable_files] => Array ( [type] => variable [value] => 0 ) [redirect_type] => Array ( [type] => variable [value] => 404 ) [id_type_redirected] => Array ( [type] => variable [value] => 0 ) [available_for_order] => Array ( [type] => variable [value] => 1 ) [available_date] => Array ( [type] => variable [value] => ) [show_condition] => Array ( [type] => variable [value] => 0 ) [indexed] => Array ( [type] => variable [value] => 1 ) [visibility] => Array ( [type] => variable [value] => both ) [cache_default_attribute] => Array ( [type] => variable [value] => 12340 ) [advanced_stock_management] => Array ( [type] => variable [value] => 0 ) [date_add] => Array ( [type] => variable [value] => 2012-11-14 15:25:22 ) [date_upd] => Array ( [type] => variable [value] => 2023-08-02 05:46:07 ) [pack_stock_type] => Array ( [type] => variable [value] => 3 ) [meta_description] => Array ( [type] => variable [value] => Aloha Mixed Shorty with a thickness of only 0.5 mm and an amazing thermal protection. This is due to the latest foil technology ) [meta_keywords] => Array ( [type] => variable [value] => combianison,guy cotten ) [meta_title] => Array ( [type] => variable [value] => Shorty Aloha Hot Skin | Picksea ) [link_rewrite] => Array ( [type] => variable [value] => shorty-aloha-hot-skin ) [name] => Array ( [type] => variable [value] => Shorty Aloha Hot Skin ) [description] => Array ( [type] => variable [value] =>

Product characteristics

An amazing 5-layer complex with a thickness of only 0.5mm. The outer jersey guarantees a very good resistance of the jersey. A layer of Titanium provides the first thermal barrier. Chloroprene with insulating properties. The inner layer of Titanium retains body heat by reflection. The SCS (Smooth Composite Skin) is in direct contact with the skin. This material is really extraordinary because of its hydrophobic property.

) [description_short] => Array ( [type] => variable [value] =>

Aloha Mixed Shorty with a thickness of only 0.5 mm and an amazing thermal protection. This is due to the latest foil technology. This makes the suit extremely comfortable to wear, with good coverage of the shoulders and thighs. Ideal for surfing, windsurfing, canoeing or dinghy sailing.

) [available_now] => Array ( [type] => variable [value] => Shipped within 24h ) [available_later] => Array ( [type] => variable [value] => Shipped within 10 days ) [video] => Array ( [type] => variable [value] => ) [personnalisation] => Array ( [type] => variable [value] => 0 ) [markdown] => Array ( [type] => variable [value] => ) [catdecathon] => Array ( [type] => variable [value] => ) [id_product] => Array ( [type] => variable [value] => 1103 ) [out_of_stock] => Array ( [type] => variable [value] => 0 ) [new] => Array ( [type] => variable [value] => 0 ) [id_product_attribute] => Array ( [type] => variable [value] => 12340 ) [quantity_wanted] => Array ( [type] => variable [value] => 1 ) [extraContent] => Array ( [type] => variable [value] => Array ( ) ) [allow_oosp] => Array ( [type] => variable [value] => 0 ) [category] => Array ( [type] => variable [value] => neoprene-shorty ) [category_name] => Array ( [type] => variable [value] => Neoprene Shorty ) [link] => Array ( [type] => variable [value] => https://www.picksea.com/en/shorty-aloha-hot-skin-guy-cotten-1103.html ) [attribute_price] => Array ( [type] => variable [value] => 0 ) [price_tax_exc] => Array ( [type] => variable [value] => 168.75 ) [price_without_reduction] => Array ( [type] => variable [value] => 187.5 ) [price_without_reduction_without_tax] => Array ( [type] => variable [value] => 187.5 ) [reduction] => Array ( [type] => variable [value] => 18.75 ) [reduction_without_tax] => Array ( [type] => variable [value] => 18.75 ) [specific_prices] => Array ( [type] => variable [value] => Array ( [id_specific_price] => 641238638 [id_specific_price_rule] => 0 [id_cart] => 0 [id_product] => 1103 [id_shop] => 1 [id_shop_group] => 0 [id_currency] => 0 [id_country] => 0 [id_group] => 0 [id_customer] => 0 [id_product_attribute] => 0 [price] => -1.000000 [from_quantity] => 1 [reduction] => 0.100000 [reduction_tax] => 1 [reduction_type] => percentage [from] => 0000-00-00 00:00:00 [to] => 0000-00-00 00:00:00 [score] => 48 ) ) [quantity] => Array ( [type] => variable [value] => 1 ) [quantity_all_versions] => Array ( [type] => variable [value] => 2 ) [id_image] => Array ( [type] => variable [value] => en-default ) [features] => Array ( [type] => variable [value] => Array ( [0] => Array ( [name] => Manufacturing [value] => Made in france [id_feature] => 32 [position] => 16 ) [1] => Array ( [name] => Type [value] => Clothes [id_feature] => 256 [position] => 20 ) ) ) [virtual] => Array ( [type] => variable [value] => 0 ) [pack] => Array ( [type] => variable [value] => 0 ) [packItems] => Array ( [type] => variable [value] => Array ( ) ) [nopackprice] => Array ( [type] => variable [value] => 0 ) [customization_required] => Array ( [type] => variable [value] => ) [rate] => Array ( [type] => variable [value] => 0 ) [tax_name] => Array ( [type] => variable [value] => ) [ecotax_rate] => Array ( [type] => variable [value] => 0 ) [unit_price] => Array ( [type] => variable [value] => ) [customizations] => Array ( [type] => variable [value] => Array ( [fields] => Array ( ) ) ) [id_customization] => Array ( [type] => variable [value] => 0 ) [is_customizable] => Array ( [type] => variable [value] => ) [show_quantities] => Array ( [type] => variable [value] => 1 ) [quantity_label] => Array ( [type] => variable [value] => Items ) [customer_group_discount] => Array ( [type] => variable [value] => 0 ) [title] => Array ( [type] => variable [value] => Shorty Aloha Hot Skin ) [images] => Array ( [type] => variable [value] => Array ( [0] => Array ( [bySize] => Array ( [small_default] => Array ( [url] => https://www.picksea.com/3380-small_default/shorty-aloha-hot-skin.jpg [width] => 98 [height] => 98 ) [cart_default] => Array ( [url] => https://www.picksea.com/3380-cart_default/shorty-aloha-hot-skin.jpg [width] => 125 [height] => 125 ) [home_default] => Array ( [url] => https://www.picksea.com/3380-home_default/shorty-aloha-hot-skin.jpg [width] => 250 [height] => 250 ) [home_large] => Array ( [url] => https://www.picksea.com/3380-home_large/shorty-aloha-hot-skin.jpg [width] => 280 [height] => 280 ) [medium_default] => Array ( [url] => https://www.picksea.com/3380-medium_default/shorty-aloha-hot-skin.jpg [width] => 452 [height] => 452 ) [large_default] => Array ( [url] => https://www.picksea.com/3380-large_default/shorty-aloha-hot-skin.jpg [width] => 800 [height] => 800 ) ) [small] => Array ( [url] => https://www.picksea.com/3380-small_default/shorty-aloha-hot-skin.jpg [width] => 98 [height] => 98 ) [medium] => Array ( [url] => https://www.picksea.com/3380-home_large/shorty-aloha-hot-skin.jpg [width] => 280 [height] => 280 ) [large] => Array ( [url] => https://www.picksea.com/3380-large_default/shorty-aloha-hot-skin.jpg [width] => 800 [height] => 800 ) [legend] => [cover] => 1 [id_image] => 3380 [position] => 1 [associatedVariants] => Array ( [0] => 12340 [1] => 12342 [2] => 12344 [3] => 12339 [4] => 12341 [5] => 12343 ) ) ) ) [cover] => Array ( [type] => variable [value] => Array ( [bySize] => Array ( [small_default] => Array ( [url] => https://www.picksea.com/3380-small_default/shorty-aloha-hot-skin.jpg [width] => 98 [height] => 98 ) [cart_default] => Array ( [url] => https://www.picksea.com/3380-cart_default/shorty-aloha-hot-skin.jpg [width] => 125 [height] => 125 ) [home_default] => Array ( [url] => https://www.picksea.com/3380-home_default/shorty-aloha-hot-skin.jpg [width] => 250 [height] => 250 ) [home_large] => Array ( [url] => https://www.picksea.com/3380-home_large/shorty-aloha-hot-skin.jpg [width] => 280 [height] => 280 ) [medium_default] => Array ( [url] => https://www.picksea.com/3380-medium_default/shorty-aloha-hot-skin.jpg [width] => 452 [height] => 452 ) [large_default] => Array ( [url] => https://www.picksea.com/3380-large_default/shorty-aloha-hot-skin.jpg [width] => 800 [height] => 800 ) ) [small] => Array ( [url] => https://www.picksea.com/3380-small_default/shorty-aloha-hot-skin.jpg [width] => 98 [height] => 98 ) [medium] => Array ( [url] => https://www.picksea.com/3380-home_large/shorty-aloha-hot-skin.jpg [width] => 280 [height] => 280 ) [large] => Array ( [url] => https://www.picksea.com/3380-large_default/shorty-aloha-hot-skin.jpg [width] => 800 [height] => 800 ) [legend] => [cover] => 1 [id_image] => 3380 [position] => 1 [associatedVariants] => Array ( [0] => 12340 [1] => 12342 [2] => 12344 [3] => 12339 [4] => 12341 [5] => 12343 ) ) ) [has_discount] => Array ( [type] => variable [value] => 1 ) [discount_type] => Array ( [type] => variable [value] => percentage ) [discount_percentage] => Array ( [type] => variable [value] => -10% ) [discount_percentage_absolute] => Array ( [type] => variable [value] => 10% ) [discount_amount] => Array ( [type] => variable [value] => €18.75 ) [discount_amount_to_display] => Array ( [type] => variable [value] => -€18.75 ) [price_amount] => Array ( [type] => variable [value] => 168.75 ) [regular_price_amount] => Array ( [type] => variable [value] => 187.5 ) [regular_price] => Array ( [type] => variable [value] => €187.50 ) [discount_to_display] => Array ( [type] => variable [value] => €18.75 ) [unit_price_full] => Array ( [type] => variable [value] => ) [show_availability] => Array ( [type] => variable [value] => 1 ) [availability_date] => Array ( [type] => variable [value] => ) [availability_message] => Array ( [type] => variable [value] => Shipped within 24h ) [availability] => Array ( [type] => variable [value] => available ) ) ) [arrayAccessIterator:PrestaShop\PrestaShop\Adapter\Presenter\AbstractLazyArray:private] => ArrayIterator Object ( [storage:ArrayIterator:private] => ArrayObject Object ( [storage:ArrayObject:private] => Array ( [id] => Array ( [type] => method [value] => getId ) [attributes] => Array ( [type] => method [value] => getAttributes ) [show_price] => Array ( [type] => method [value] => getShowPrice ) [weight_unit] => Array ( [type] => method [value] => getWeightUnit ) [url] => Array ( [type] => method [value] => getUrl ) [canonical_url] => Array ( [type] => method [value] => getCanonicalUrl ) [add_to_cart_url] => Array ( [type] => method [value] => getAddToCartUrl ) [condition] => Array ( [type] => method [value] => getCondition ) [delivery_information] => Array ( [type] => method [value] => getDeliveryInformation ) [embedded_attributes] => Array ( [type] => method [value] => getEmbeddedAttributes ) [file_size_formatted] => Array ( [type] => method [value] => getFileSizeFormatted ) [attachments] => Array ( [type] => method [value] => getAttachments ) [quantity_discounts] => Array ( [type] => method [value] => getQuantityDiscounts ) [reference_to_display] => Array ( [type] => method [value] => getReferenceToDisplay ) [grouped_features] => Array ( [type] => method [value] => getGroupedFeatures ) [seo_availability] => Array ( [type] => method [value] => getSeoAvailability ) [labels] => Array ( [type] => method [value] => getLabels ) [ecotax] => Array ( [type] => method [value] => getEcotax ) [flags] => Array ( [type] => method [value] => getFlags ) [main_variants] => Array ( [type] => method [value] => getMainVariants ) [specific_references] => Array ( [type] => method [value] => getSpecificReferences ) [id_shop_default] => Array ( [type] => variable [value] => 1 ) [id_manufacturer] => Array ( [type] => variable [value] => 10 ) [id_supplier] => Array ( [type] => variable [value] => 10 ) [reference] => Array ( [type] => variable [value] => GC-Aloha ) [supplier_reference] => Array ( [type] => variable [value] => ) [location] => Array ( [type] => variable [value] => ) [width] => Array ( [type] => variable [value] => 0.000000 ) [height] => Array ( [type] => variable [value] => 0.000000 ) [depth] => Array ( [type] => variable [value] => 0.000000 ) [weight] => Array ( [type] => variable [value] => 0.500000 ) [quantity_discount] => Array ( [type] => variable [value] => 0 ) [ean13] => Array ( [type] => variable [value] => 3660391511218 ) [isbn] => Array ( [type] => variable [value] => ) [upc] => Array ( [type] => variable [value] => ) [cache_is_pack] => Array ( [type] => variable [value] => 0 ) [cache_has_attachments] => Array ( [type] => variable [value] => 0 ) [is_virtual] => Array ( [type] => variable [value] => 0 ) [state] => Array ( [type] => variable [value] => 1 ) [additional_delivery_times] => Array ( [type] => variable [value] => 1 ) [delivery_in_stock] => Array ( [type] => variable [value] => ) [delivery_out_stock] => Array ( [type] => variable [value] => ) [id_category_default] => Array ( [type] => variable [value] => 105452 ) [id_tax_rules_group] => Array ( [type] => variable [value] => 36 ) [on_sale] => Array ( [type] => variable [value] => 0 ) [online_only] => Array ( [type] => variable [value] => 0 ) [minimal_quantity] => Array ( [type] => variable [value] => 1 ) [low_stock_threshold] => Array ( [type] => variable [value] => ) [low_stock_alert] => Array ( [type] => variable [value] => 0 ) [price] => Array ( [type] => variable [value] => €168.75 ) [wholesale_price] => Array ( [type] => variable [value] => 110.440000 ) [unity] => Array ( [type] => variable [value] => ) [unit_price_ratio] => Array ( [type] => variable [value] => 0.000000 ) [additional_shipping_cost] => Array ( [type] => variable [value] => 0.00 ) [customizable] => Array ( [type] => variable [value] => 0 ) [text_fields] => Array ( [type] => variable [value] => 0 ) [uploadable_files] => Array ( [type] => variable [value] => 0 ) [redirect_type] => Array ( [type] => variable [value] => 404 ) [id_type_redirected] => Array ( [type] => variable [value] => 0 ) [available_for_order] => Array ( [type] => variable [value] => 1 ) [available_date] => Array ( [type] => variable [value] => ) [show_condition] => Array ( [type] => variable [value] => 0 ) [indexed] => Array ( [type] => variable [value] => 1 ) [visibility] => Array ( [type] => variable [value] => both ) [cache_default_attribute] => Array ( [type] => variable [value] => 12340 ) [advanced_stock_management] => Array ( [type] => variable [value] => 0 ) [date_add] => Array ( [type] => variable [value] => 2012-11-14 15:25:22 ) [date_upd] => Array ( [type] => variable [value] => 2023-08-02 05:46:07 ) [pack_stock_type] => Array ( [type] => variable [value] => 3 ) [meta_description] => Array ( [type] => variable [value] => Aloha Mixed Shorty with a thickness of only 0.5 mm and an amazing thermal protection. This is due to the latest foil technology ) [meta_keywords] => Array ( [type] => variable [value] => combianison,guy cotten ) [meta_title] => Array ( [type] => variable [value] => Shorty Aloha Hot Skin | Picksea ) [link_rewrite] => Array ( [type] => variable [value] => shorty-aloha-hot-skin ) [name] => Array ( [type] => variable [value] => Shorty Aloha Hot Skin ) [description] => Array ( [type] => variable [value] =>

Product characteristics

An amazing 5-layer complex with a thickness of only 0.5mm. The outer jersey guarantees a very good resistance of the jersey. A layer of Titanium provides the first thermal barrier. Chloroprene with insulating properties. The inner layer of Titanium retains body heat by reflection. The SCS (Smooth Composite Skin) is in direct contact with the skin. This material is really extraordinary because of its hydrophobic property.

) [description_short] => Array ( [type] => variable [value] =>

Aloha Mixed Shorty with a thickness of only 0.5 mm and an amazing thermal protection. This is due to the latest foil technology. This makes the suit extremely comfortable to wear, with good coverage of the shoulders and thighs. Ideal for surfing, windsurfing, canoeing or dinghy sailing.

) [available_now] => Array ( [type] => variable [value] => Shipped within 24h ) [available_later] => Array ( [type] => variable [value] => Shipped within 10 days ) [video] => Array ( [type] => variable [value] => ) [personnalisation] => Array ( [type] => variable [value] => 0 ) [markdown] => Array ( [type] => variable [value] => ) [catdecathon] => Array ( [type] => variable [value] => ) [id_product] => Array ( [type] => variable [value] => 1103 ) [out_of_stock] => Array ( [type] => variable [value] => 0 ) [new] => Array ( [type] => variable [value] => 0 ) [id_product_attribute] => Array ( [type] => variable [value] => 12340 ) [quantity_wanted] => Array ( [type] => variable [value] => 1 ) [extraContent] => Array ( [type] => variable [value] => Array ( ) ) [allow_oosp] => Array ( [type] => variable [value] => 0 ) [category] => Array ( [type] => variable [value] => neoprene-shorty ) [category_name] => Array ( [type] => variable [value] => Neoprene Shorty ) [link] => Array ( [type] => variable [value] => https://www.picksea.com/en/shorty-aloha-hot-skin-guy-cotten-1103.html ) [attribute_price] => Array ( [type] => variable [value] => 0 ) [price_tax_exc] => Array ( [type] => variable [value] => 168.75 ) [price_without_reduction] => Array ( [type] => variable [value] => 187.5 ) [price_without_reduction_without_tax] => Array ( [type] => variable [value] => 187.5 ) [reduction] => Array ( [type] => variable [value] => 18.75 ) [reduction_without_tax] => Array ( [type] => variable [value] => 18.75 ) [specific_prices] => Array ( [type] => variable [value] => Array ( [id_specific_price] => 641238638 [id_specific_price_rule] => 0 [id_cart] => 0 [id_product] => 1103 [id_shop] => 1 [id_shop_group] => 0 [id_currency] => 0 [id_country] => 0 [id_group] => 0 [id_customer] => 0 [id_product_attribute] => 0 [price] => -1.000000 [from_quantity] => 1 [reduction] => 0.100000 [reduction_tax] => 1 [reduction_type] => percentage [from] => 0000-00-00 00:00:00 [to] => 0000-00-00 00:00:00 [score] => 48 ) ) [quantity] => Array ( [type] => variable [value] => 1 ) [quantity_all_versions] => Array ( [type] => variable [value] => 2 ) [id_image] => Array ( [type] => variable [value] => en-default ) [features] => Array ( [type] => variable [value] => Array ( [0] => Array ( [name] => Manufacturing [value] => Made in france [id_feature] => 32 [position] => 16 ) [1] => Array ( [name] => Type [value] => Clothes [id_feature] => 256 [position] => 20 ) ) ) [virtual] => Array ( [type] => variable [value] => 0 ) [pack] => Array ( [type] => variable [value] => 0 ) [packItems] => Array ( [type] => variable [value] => Array ( ) ) [nopackprice] => Array ( [type] => variable [value] => 0 ) [customization_required] => Array ( [type] => variable [value] => ) [rate] => Array ( [type] => variable [value] => 0 ) [tax_name] => Array ( [type] => variable [value] => ) [ecotax_rate] => Array ( [type] => variable [value] => 0 ) [unit_price] => Array ( [type] => variable [value] => ) [customizations] => Array ( [type] => variable [value] => Array ( [fields] => Array ( ) ) ) [id_customization] => Array ( [type] => variable [value] => 0 ) [is_customizable] => Array ( [type] => variable [value] => ) [show_quantities] => Array ( [type] => variable [value] => 1 ) [quantity_label] => Array ( [type] => variable [value] => Items ) [customer_group_discount] => Array ( [type] => variable [value] => 0 ) [title] => Array ( [type] => variable [value] => Shorty Aloha Hot Skin ) [images] => Array ( [type] => variable [value] => Array ( [0] => Array ( [bySize] => Array ( [small_default] => Array ( [url] => https://www.picksea.com/3380-small_default/shorty-aloha-hot-skin.jpg [width] => 98 [height] => 98 ) [cart_default] => Array ( [url] => https://www.picksea.com/3380-cart_default/shorty-aloha-hot-skin.jpg [width] => 125 [height] => 125 ) [home_default] => Array ( [url] => https://www.picksea.com/3380-home_default/shorty-aloha-hot-skin.jpg [width] => 250 [height] => 250 ) [home_large] => Array ( [url] => https://www.picksea.com/3380-home_large/shorty-aloha-hot-skin.jpg [width] => 280 [height] => 280 ) [medium_default] => Array ( [url] => https://www.picksea.com/3380-medium_default/shorty-aloha-hot-skin.jpg [width] => 452 [height] => 452 ) [large_default] => Array ( [url] => https://www.picksea.com/3380-large_default/shorty-aloha-hot-skin.jpg [width] => 800 [height] => 800 ) ) [small] => Array ( [url] => https://www.picksea.com/3380-small_default/shorty-aloha-hot-skin.jpg [width] => 98 [height] => 98 ) [medium] => Array ( [url] => https://www.picksea.com/3380-home_large/shorty-aloha-hot-skin.jpg [width] => 280 [height] => 280 ) [large] => Array ( [url] => https://www.picksea.com/3380-large_default/shorty-aloha-hot-skin.jpg [width] => 800 [height] => 800 ) [legend] => [cover] => 1 [id_image] => 3380 [position] => 1 [associatedVariants] => Array ( [0] => 12340 [1] => 12342 [2] => 12344 [3] => 12339 [4] => 12341 [5] => 12343 ) ) ) ) [cover] => Array ( [type] => variable [value] => Array ( [bySize] => Array ( [small_default] => Array ( [url] => https://www.picksea.com/3380-small_default/shorty-aloha-hot-skin.jpg [width] => 98 [height] => 98 ) [cart_default] => Array ( [url] => https://www.picksea.com/3380-cart_default/shorty-aloha-hot-skin.jpg [width] => 125 [height] => 125 ) [home_default] => Array ( [url] => https://www.picksea.com/3380-home_default/shorty-aloha-hot-skin.jpg [width] => 250 [height] => 250 ) [home_large] => Array ( [url] => https://www.picksea.com/3380-home_large/shorty-aloha-hot-skin.jpg [width] => 280 [height] => 280 ) [medium_default] => Array ( [url] => https://www.picksea.com/3380-medium_default/shorty-aloha-hot-skin.jpg [width] => 452 [height] => 452 ) [large_default] => Array ( [url] => https://www.picksea.com/3380-large_default/shorty-aloha-hot-skin.jpg [width] => 800 [height] => 800 ) ) [small] => Array ( [url] => https://www.picksea.com/3380-small_default/shorty-aloha-hot-skin.jpg [width] => 98 [height] => 98 ) [medium] => Array ( [url] => https://www.picksea.com/3380-home_large/shorty-aloha-hot-skin.jpg [width] => 280 [height] => 280 ) [large] => Array ( [url] => https://www.picksea.com/3380-large_default/shorty-aloha-hot-skin.jpg [width] => 800 [height] => 800 ) [legend] => [cover] => 1 [id_image] => 3380 [position] => 1 [associatedVariants] => Array ( [0] => 12340 [1] => 12342 [2] => 12344 [3] => 12339 [4] => 12341 [5] => 12343 ) ) ) [has_discount] => Array ( [type] => variable [value] => 1 ) [discount_type] => Array ( [type] => variable [value] => percentage ) [discount_percentage] => Array ( [type] => variable [value] => -10% ) [discount_percentage_absolute] => Array ( [type] => variable [value] => 10% ) [discount_amount] => Array ( [type] => variable [value] => €18.75 ) [discount_amount_to_display] => Array ( [type] => variable [value] => -€18.75 ) [price_amount] => Array ( [type] => variable [value] => 168.75 ) [regular_price_amount] => Array ( [type] => variable [value] => 187.5 ) [regular_price] => Array ( [type] => variable [value] => €187.50 ) [discount_to_display] => Array ( [type] => variable [value] => €18.75 ) [unit_price_full] => Array ( [type] => variable [value] => ) [show_availability] => Array ( [type] => variable [value] => 1 ) [availability_date] => Array ( [type] => variable [value] => ) [availability_message] => Array ( [type] => variable [value] => Shipped within 24h ) [availability] => Array ( [type] => variable [value] => available ) ) ) ) [methodCacheResults:PrestaShop\PrestaShop\Adapter\Presenter\AbstractLazyArray:private] => Array ( [attributes] => Array ( [5] => Array ( [id_attribute] => 34 [id_attribute_group] => 5 [name] => S [group] => Size [reference] => GC-ALOHA-S [ean13] => 3660391511218 [isbn] => [upc] => 707011 ) ) [url] => https://www.picksea.com/en/shorty-aloha-hot-skin-guy-cotten-1103.html [weight_unit] => kg [reference_to_display] => GC-ALOHA-S [flags] => Array ( [discount] => Array ( [type] => discount [label] => -10% ) ) [embedded_attributes] => Array ( [id_shop_default] => 1 [id_manufacturer] => 10 [id_supplier] => 10 [reference] => GC-Aloha [is_virtual] => 0 [delivery_in_stock] => [delivery_out_stock] => [id_category_default] => 105452 [on_sale] => 0 [online_only] => 0 [ecotax] => 0 [minimal_quantity] => 1 [low_stock_threshold] => [low_stock_alert] => 0 [price] => €168.75 [unity] => [unit_price_ratio] => 0.000000 [additional_shipping_cost] => 0.00 [customizable] => 0 [text_fields] => 0 [uploadable_files] => 0 [redirect_type] => 404 [id_type_redirected] => 0 [available_for_order] => 1 [available_date] => [show_condition] => 0 [condition] => new [show_price] => 1 [indexed] => 1 [visibility] => both [cache_default_attribute] => 12340 [advanced_stock_management] => 0 [date_add] => 2012-11-14 15:25:22 [date_upd] => 2023-08-02 05:46:07 [pack_stock_type] => 3 [meta_description] => Aloha Mixed Shorty with a thickness of only 0.5 mm and an amazing thermal protection. This is due to the latest foil technology [meta_keywords] => combianison,guy cotten [meta_title] => Shorty Aloha Hot Skin | Picksea [link_rewrite] => shorty-aloha-hot-skin [name] => Shorty Aloha Hot Skin [description] =>

Product characteristics

An amazing 5-layer complex with a thickness of only 0.5mm. The outer jersey guarantees a very good resistance of the jersey. A layer of Titanium provides the first thermal barrier. Chloroprene with insulating properties. The inner layer of Titanium retains body heat by reflection. The SCS (Smooth Composite Skin) is in direct contact with the skin. This material is really extraordinary because of its hydrophobic property.

[description_short] =>

Aloha Mixed Shorty with a thickness of only 0.5 mm and an amazing thermal protection. This is due to the latest foil technology. This makes the suit extremely comfortable to wear, with good coverage of the shoulders and thighs. Ideal for surfing, windsurfing, canoeing or dinghy sailing.

[available_now] => Shipped within 24h [available_later] => Shipped within 10 days [id] => 1103 [id_product] => 1103 [out_of_stock] => 0 [new] => 0 [id_product_attribute] => 12340 [quantity_wanted] => 1 [extraContent] => Array ( ) [allow_oosp] => 0 [category] => neoprene-shorty [category_name] => Neoprene Shorty [link] => https://www.picksea.com/en/shorty-aloha-hot-skin-guy-cotten-1103.html [attribute_price] => 0 [price_tax_exc] => 168.75 [price_without_reduction] => 187.5 [reduction] => 18.75 [specific_prices] => Array ( [id_specific_price] => 641238638 [id_specific_price_rule] => 0 [id_cart] => 0 [id_product] => 1103 [id_shop] => 1 [id_shop_group] => 0 [id_currency] => 0 [id_country] => 0 [id_group] => 0 [id_customer] => 0 [id_product_attribute] => 0 [price] => -1.000000 [from_quantity] => 1 [reduction] => 0.100000 [reduction_tax] => 1 [reduction_type] => percentage [from] => 0000-00-00 00:00:00 [to] => 0000-00-00 00:00:00 [score] => 48 ) [quantity] => 1 [quantity_all_versions] => 2 [id_image] => en-default [features] => Array ( [0] => Array ( [name] => Manufacturing [value] => Made in france [id_feature] => 32 [position] => 16 ) [1] => Array ( [name] => Type [value] => Clothes [id_feature] => 256 [position] => 20 ) ) [attachments] => Array ( ) [virtual] => 0 [pack] => 0 [packItems] => Array ( ) [nopackprice] => 0 [customization_required] => [attributes] => Array ( [5] => Array ( [id_attribute] => 34 [id_attribute_group] => 5 [name] => S [group] => Size [reference] => GC-ALOHA-S [ean13] => 3660391511218 [isbn] => [upc] => 707011 ) ) [rate] => 0 [tax_name] => [ecotax_rate] => 0 [unit_price] => [customizations] => Array ( [fields] => Array ( ) ) [id_customization] => 0 [is_customizable] => [show_quantities] => 1 [quantity_label] => Items [quantity_discounts] => Array ( ) [customer_group_discount] => 0 [images] => Array ( [0] => Array ( [bySize] => Array ( [small_default] => Array ( [url] => https://www.picksea.com/3380-small_default/shorty-aloha-hot-skin.jpg [width] => 98 [height] => 98 ) [cart_default] => Array ( [url] => https://www.picksea.com/3380-cart_default/shorty-aloha-hot-skin.jpg [width] => 125 [height] => 125 ) [home_default] => Array ( [url] => https://www.picksea.com/3380-home_default/shorty-aloha-hot-skin.jpg [width] => 250 [height] => 250 ) [home_large] => Array ( [url] => https://www.picksea.com/3380-home_large/shorty-aloha-hot-skin.jpg [width] => 280 [height] => 280 ) [medium_default] => Array ( [url] => https://www.picksea.com/3380-medium_default/shorty-aloha-hot-skin.jpg [width] => 452 [height] => 452 ) [large_default] => Array ( [url] => https://www.picksea.com/3380-large_default/shorty-aloha-hot-skin.jpg [width] => 800 [height] => 800 ) ) [small] => Array ( [url] => https://www.picksea.com/3380-small_default/shorty-aloha-hot-skin.jpg [width] => 98 [height] => 98 ) [medium] => Array ( [url] => https://www.picksea.com/3380-home_large/shorty-aloha-hot-skin.jpg [width] => 280 [height] => 280 ) [large] => Array ( [url] => https://www.picksea.com/3380-large_default/shorty-aloha-hot-skin.jpg [width] => 800 [height] => 800 ) [legend] => [cover] => 1 [id_image] => 3380 [position] => 1 [associatedVariants] => Array ( [0] => 12340 [1] => 12342 [2] => 12344 [3] => 12339 [4] => 12341 [5] => 12343 ) ) ) [cover] => Array ( [bySize] => Array ( [small_default] => Array ( [url] => https://www.picksea.com/3380-small_default/shorty-aloha-hot-skin.jpg [width] => 98 [height] => 98 ) [cart_default] => Array ( [url] => https://www.picksea.com/3380-cart_default/shorty-aloha-hot-skin.jpg [width] => 125 [height] => 125 ) [home_default] => Array ( [url] => https://www.picksea.com/3380-home_default/shorty-aloha-hot-skin.jpg [width] => 250 [height] => 250 ) [home_large] => Array ( [url] => https://www.picksea.com/3380-home_large/shorty-aloha-hot-skin.jpg [width] => 280 [height] => 280 ) [medium_default] => Array ( [url] => https://www.picksea.com/3380-medium_default/shorty-aloha-hot-skin.jpg [width] => 452 [height] => 452 ) [large_default] => Array ( [url] => https://www.picksea.com/3380-large_default/shorty-aloha-hot-skin.jpg [width] => 800 [height] => 800 ) ) [small] => Array ( [url] => https://www.picksea.com/3380-small_default/shorty-aloha-hot-skin.jpg [width] => 98 [height] => 98 ) [medium] => Array ( [url] => https://www.picksea.com/3380-home_large/shorty-aloha-hot-skin.jpg [width] => 280 [height] => 280 ) [large] => Array ( [url] => https://www.picksea.com/3380-large_default/shorty-aloha-hot-skin.jpg [width] => 800 [height] => 800 ) [legend] => [cover] => 1 [id_image] => 3380 [position] => 1 [associatedVariants] => Array ( [0] => 12340 [1] => 12342 [2] => 12344 [3] => 12339 [4] => 12341 [5] => 12343 ) ) [has_discount] => 1 [discount_type] => percentage [discount_percentage] => -10% [discount_percentage_absolute] => 10% [discount_amount] => €18.75 [discount_amount_to_display] => -€18.75 [price_amount] => 168.75 [unit_price_full] => [show_availability] => 1 [availability_date] => [availability_message] => Shipped within 24h [availability] => available ) [id] => 1103 [show_price] => 1 [labels] => Array ( [tax_short] => (tax incl.) [tax_long] => Tax included ) [ecotax] => Array ( [value] => €0.00 [amount] => 0 [rate] => 0 ) ) ) 1

Livraison en points relais : Gratuit
Detailed features

Aloha Mixed Shorty with a thickness of only 0.5 mm and an amazing thermal protection. This is due to the latest foil technology. This makes the suit extremely comfortable to wear, with good coverage of the shoulders and thighs. Ideal for surfing, windsurfing, canoeing or dinghy sailing.
Product characteristics
An amazing 5-layer complex with a thickness of only 0.5mm. The outer jersey guarantees a very good resistance of the jersey. A layer of Titanium provides the first thermal barrier. Chloroprene with insulating properties. The inner layer of Titanium retains body heat by reflection. The SCS (Smooth Composite Skin) is in direct contact with the skin. This material is really extraordinary because of its hydrophobic property.
In the same category
4 other products seleted for you
Size guide
SIZE GUIDE GUY COTTEN
Be careful, GUY COTTEN raincoats cut very large. If you have a doubt about your size, take the lower size. These items are designed to be worn over other clothing, so there is no need to take a larger size than your usual size.