available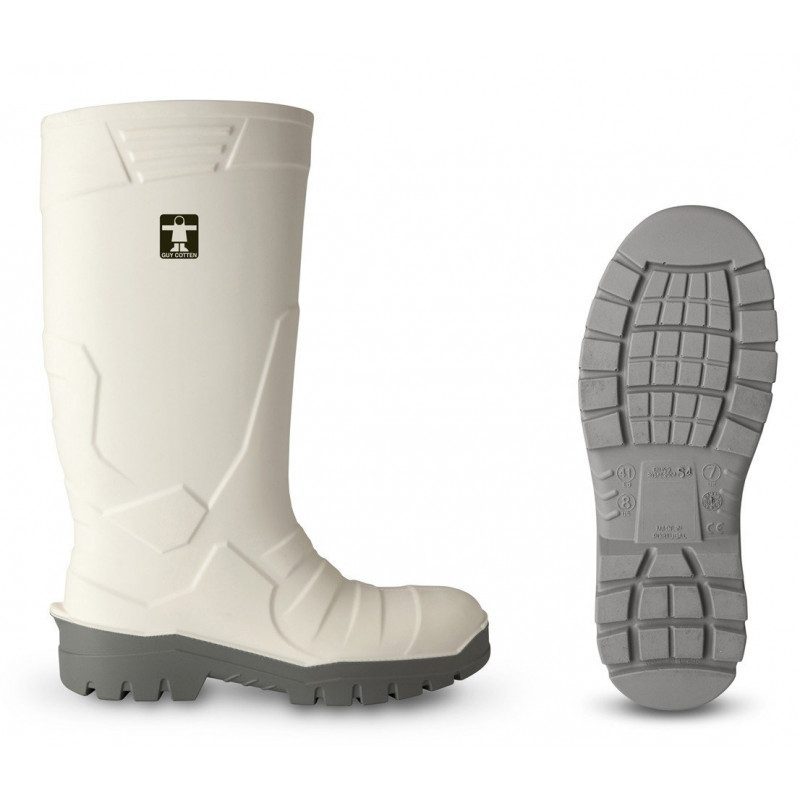 Detailed features
Professional boots with reinforced sole and toe for jobs exposed to harsh conditions
These marine safety boots are equipped with an anti-puncture steel sole and a safety toe cap that meets the EN ISO 20345 standard. Ideal for exposed jobs such as construction, fishing or farming, their low weight and the lug for removing the boots make them one of the most resistant professional products on the market. Available in White, Green and Navy Blue as well as in Thermo version, with a thicker sole for better insulation from the cold (please consult us).
The best of professional marine clothing is on Picksea.com
Discover our selection of professional clothing and safety equipment from the world's most exposed professions. Offshore rigs, fishermen, construction workers, the harshest conditions require the best equipment that lasts. For advice and quotations please contact our Picksea Customize team on 01 85 52 65 01.
Detailed features of GC Safety Boots Guy Cotten
Boots with ultra light PU (Polyurethane) uppers and structure
Removal pin
Boot molded in a single mold, no assembly, no sewing
Anti-puncture reinforced sole
Safety toe-cap in accordance with EN ISO 20345
In the same category
4 other products seleted for you