available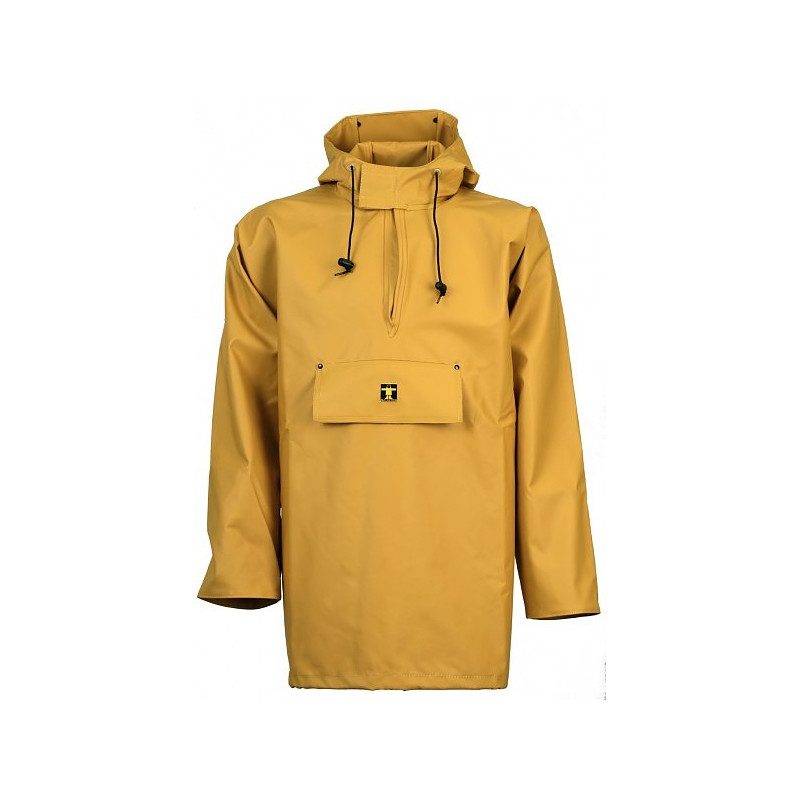 €81.46 Tax included -15% €95.83
check_circle In stock
Detailed features
A coated smock for waterproofing and resistance
For maximum waterproofing and resistance at a reasonable price, the Drenec jacket from Guy Cotten has no equal. Its design and 480gr/m2 Nylpèche fabric coated on both sides is designed for intensive, even aggressive and professional use in extremely wet environments. Sea fishing, work on pontoons, shipyards, professionals in wet environments, this jacket allows to reach an extremely high level of waterproofness and resistance to abrasion. The absence of a closure on the front makes it more efficient than a traditional raincoat.
NylPèche fabric 480gr/m2
Coating on both sides of the fabric for easy cleaning and optimal waterproofing
Wrap-around hood with built-in visor and drawstring.
Gusseted closure and double flap chest pocket with hook and loop fastener
Adjustable elastic cuffs
Guy Cotten, the brand of the Breton sailor's shelter
Based near Concarneau, the brand with the little yellow man, known worldwide for its marine clothing and its semi-waterproof bags, is orienting part of its range towards professional oilskins. All these marine oilskins are made with fabrics with a thicker or thinner coating depending on the use, boating, sea fishing, intensive use. Their durability and waterproofing is a trademark of the Breton brand Guy Cotten. Find the range of oilskins, oilskin trousers, windcheaters, long oilskins, rubber boots for great comfort and waterproofing.
In the same category
4 other products seleted for you