available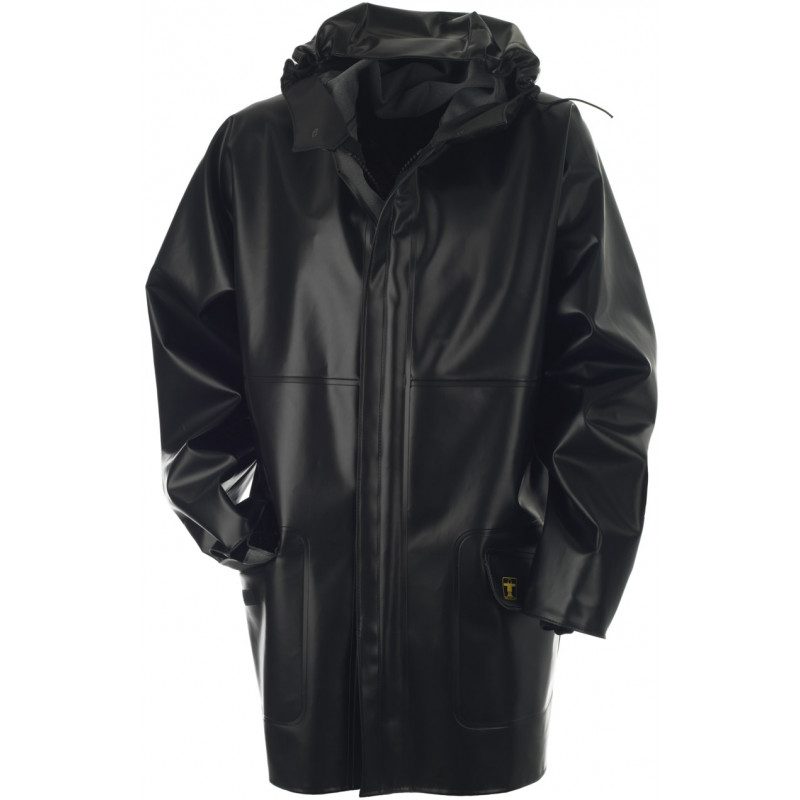 Detailed features
Rosbras Cap Coz, the Guy Cotten "yellow raincoat" par excellence
The Guy Cotten Rosbras Cap Co z raincoat is a timeless piece of marine clothing and the emblem of the little yellow man. Initially intended for fishing, it quickly invaded the pontoons in the 1980s. The timeless look of this raincoat still makes it a best seller for the brand of the sailor's shelter as rainwear. Be careful Guy Cotten size large. Opt for a size smaller than what you usually wear to order the ideal Rosbras raincoat.
The sailor's raincoat by the French reference: Guy Cotten L'abri du marin
Guy Cotten is the great specialist of the marine oilskin, practically its inventor. the company of concarneau is known worldwide for its famous Yellow Oilskin, declined in numerous version, with in particular the Rosbras and the Isoder (a softer oilskin), the French mark offers all its knowledge to make in the marine clothing with traditional oilskins quite simply timeless. Waterproof and robust, the Rosbras Cap Coz combines comfort and solidity with a 480gr/m2 coating. Find all the specificities of this product below for more information. Professionals, get discounts on bulk orders by contacting our sales department.
Detailed characteristics of Rosbras Cap Coz Guy Cotten
Cut in Cap Coz fabric, high durability and comfort of the inner Jersey
Thick 480g coating, the most important of Guy Cotten products
Perfectly windproof and waterproof
Adjustable hood and allowing a good panoramic vision thanks to the Magic turning system
High frequency welded seams
Zipper with double gripping flap
2 waterproof outside pockets
Zipper under flap with snap buttons
Adjustable elastic cuffs
In the same category
4 other products seleted for you