available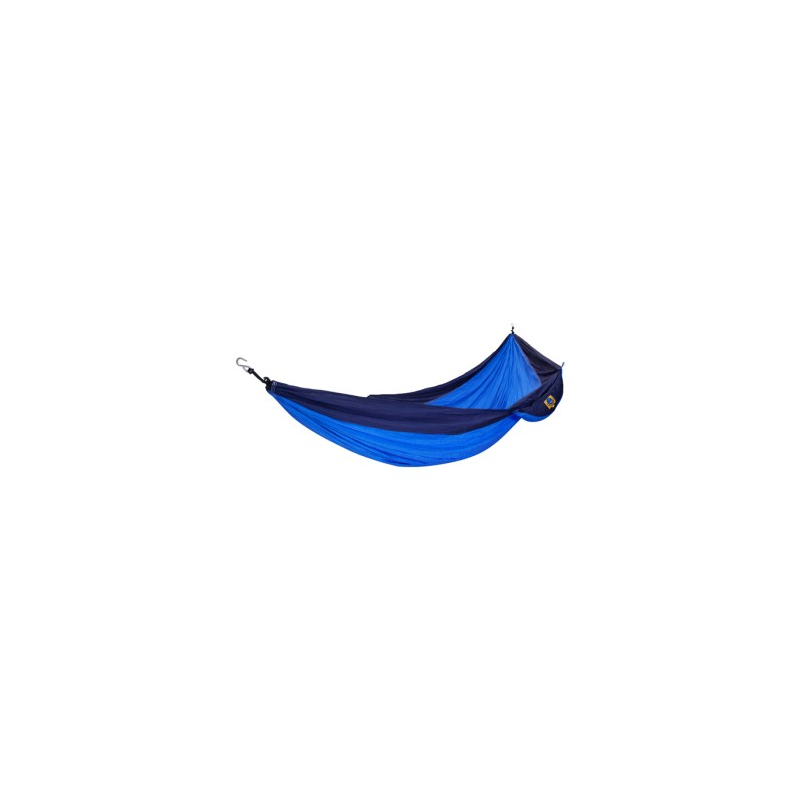 On sale!
€26.63 Tax included On sale! -20% €33.29
check_circle In stock
Detailed features
Simple Compact Parachute Hammock
Developed by Ticket To The Moon, the simple, compact parachute hammock is perfect for resting in the great outdoors. Its comfort, lightness and ease of installation make it an ideal travel companion. You can use it for a nap on the beach or on a boat. Tested in all climates and in a wide range of conditions, this hammock will go everywhere with you, whether it's for a camping trip, a bivouac adventure or any other outdoor activity. The breathable and elastic parachute fabric ensures maximum comfort.
Available in 4 colours: Dark grey, Khaki green, Turquoise, Orange
Description of the Simple Compact Parachute Hammock
Material: Parachute fabric (Silk Nylon)
Easy to install
Easy to clean, quick drying
Lightweight, comfortable and strong
Stainless steel hooks and nylon ropes included for hanging
Triple seam
Comes with a carrying bag
Dimensions: 320 cm total length, 290 cm bed length, 155 cm width, 160 kg maximum load
Weight: 500 g