unavailable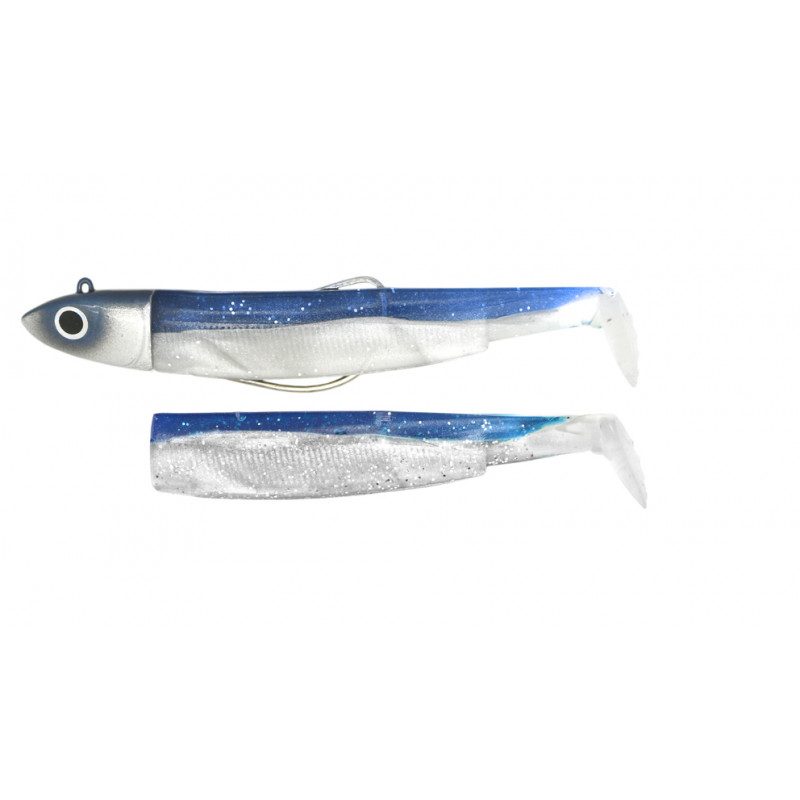 clear Please call us +33 297 11 80 95
PrestaShop\PrestaShop\Adapter\Presenter\Product\ProductLazyArray Object ( [imageRetriever:PrestaShop\PrestaShop\Adapter\Presenter\Product\ProductLazyArray:private] => PrestaShop\PrestaShop\Adapter\Image\ImageRetriever Object ( [link:PrestaShop\PrestaShop\Adapter\Image\ImageRetriever:private] => Link Object ( [allow:protected] => 1 [url:protected] => /index.php [protocol_link] => https:// [protocol_content] => https:// [ssl_enable:protected] => 1 [urlShopId:protected] => [supportedBrowser] => ) ) [link:PrestaShop\PrestaShop\Adapter\Presenter\Product\ProductLazyArray:private] => Link Object ( [allow:protected] => 1 [url:protected] => /index.php [protocol_link] => https:// [protocol_content] => https:// [ssl_enable:protected] => 1 [urlShopId:protected] => [supportedBrowser] => ) [priceFormatter:PrestaShop\PrestaShop\Adapter\Presenter\Product\ProductLazyArray:private] => PrestaShop\PrestaShop\Adapter\Product\PriceFormatter Object ( ) [productColorsRetriever:PrestaShop\PrestaShop\Adapter\Presenter\Product\ProductLazyArray:private] => PrestaShop\PrestaShop\Adapter\Product\ProductColorsRetriever Object ( ) [translator:PrestaShop\PrestaShop\Adapter\Presenter\Product\ProductLazyArray:private] => PrestaShopBundle\Translation\TranslatorComponent Object ( [catalogues:protected] => Array ( [en-US] => Symfony\Component\Translation\MessageCatalogue Object ( [messages:Symfony\Component\Translation\MessageCatalogue:private] => Array ( [en-US] => Array ( [OK] => OK [No] => No [Yes] => Yes [Write your review] => Write your review [Sorry, your review cannot be posted.] => Sorry, your review cannot be posted. [Title] => Title [Your name] => Your name [Review] => Review [Required fields] => Required fields [Cancel] => Cancel [Send] => Send [Your comment has been submitted and will be available once approved by a moderator.] => Your comment has been submitted and will be available once approved by a moderator. [Your comment has been added!] => Your comment has been added! [Review sent] => Review sent [Your review cannot be sent] => Your review cannot be sent [By %1$s] => By %1$s [Report abuse] => Report abuse [Comments] => Comments [Sorry, your review appreciation cannot be sent.] => Sorry, your review appreciation cannot be sent. [Sorry, your abuse report cannot be sent.] => Sorry, your abuse report cannot be sent. [Last] => Last [Your review appreciation cannot be sent] => Your review appreciation cannot be sent [Report comment] => Report comment [Are you sure that you want to report this comment?] => Are you sure that you want to report this comment? [Report sent] => Report sent [Your report has been submitted and will be considered by a moderator.] => Your report has been submitted and will be considered by a moderator. [Your report cannot be sent] => Your report cannot be sent ) [ShopThemeGlobal] => Array ( [Créez votre compte professionnel] => Create your professional account [Demandez un devis] => Request a quote [Plus de 300 clients nous font confiance] => More than 300 customers trust us [Notre sélection de produits par métiers] => Our selection of products by trade [Vêtements pêche / Marin pêcheur] => Fishing clothes / Fisherman [Vêtements poissonnier] => Fishmonger's clothing [Vêtement moniteur de voile] => Sailing instructor clothing [Vêtement aquaculteur] => Aquaculturist clothing [Vêtement pisciliculteur] => Fish farmer's clothing [Vêtement conchyliculteur] => Conchyliculteur clothing [Vêtement de pluie professionnel] => Professional rainwear [+ 5000 produits] => + 5000 products [référencés pour vous] => referenced for you [+ 300 clients] => + 300 customers [nous font confiance] => trust us ) [ShopThemeGlobal ] => Array ( [Vêtements skipper] => Skipper clothing ) ) [metadata:Symfony\Component\Translation\MessageCatalogue:private] => Array ( ) [resources:Symfony\Component\Translation\MessageCatalogue:private] => Array ( ) [locale:Symfony\Component\Translation\MessageCatalogue:private] => en-US [fallbackCatalogue:Symfony\Component\Translation\MessageCatalogue:private] => [parent:Symfony\Component\Translation\MessageCatalogue:private] => ) ) [locale:Symfony\Component\Translation\Translator:private] => en-US [fallbackLocales:Symfony\Component\Translation\Translator:private] => Array ( ) [loaders:Symfony\Component\Translation\Translator:private] => Array ( ) [resources:Symfony\Component\Translation\Translator:private] => Array ( ) [formatter:Symfony\Component\Translation\Translator:private] => Symfony\Component\Translation\Formatter\MessageFormatter Object ( [selector:Symfony\Component\Translation\Formatter\MessageFormatter:private] => Symfony\Component\Translation\MessageSelector Object ( ) ) [cacheDir:Symfony\Component\Translation\Translator:private] => /home/httpd/html/www.picksea.com/var/cache/prod/translations [debug:Symfony\Component\Translation\Translator:private] => [configCacheFactory:Symfony\Component\Translation\Translator:private] => Symfony\Component\Config\ConfigCacheFactory Object ( [debug:Symfony\Component\Config\ConfigCacheFactory:private] => ) ) [settings:protected] => PrestaShop\PrestaShop\Core\Product\ProductPresentationSettings Object ( [catalog_mode] => [catalog_mode_with_prices] => 0 [restricted_country_mode] => [include_taxes] => 1 [allow_add_variant_to_cart_from_listing] => 1 [stock_management_enabled] => 1 [showPrices] => 1 [lastRemainingItems] => 0 ) [product:protected] => Array ( [id_shop_default] => 1 [id_manufacturer] => 10089 [id_supplier] => 10049 [reference] => BM192 [supplier_reference] => [location] => [width] => 0.000000 [height] => 0.000000 [depth] => 0.000000 [weight] => 0.100000 [quantity_discount] => 0 [ean13] => 3700696801925 [isbn] => [upc] => [cache_is_pack] => 0 [cache_has_attachments] => 0 [is_virtual] => 0 [state] => 1 [additional_delivery_times] => 1 [delivery_in_stock] => [delivery_out_stock] => [id_category_default] => 10087 [id_tax_rules_group] => 36 [on_sale] => 0 [online_only] => 0 [ecotax] => 0 [minimal_quantity] => 1 [low_stock_threshold] => [low_stock_alert] => 0 [price] => €7.49 [wholesale_price] => 4.040000 [unity] => [unit_price_ratio] => 0.000000 [additional_shipping_cost] => 0.00 [customizable] => 0 [text_fields] => 0 [uploadable_files] => 0 [redirect_type] => 404 [id_type_redirected] => 0 [available_for_order] => 1 [available_date] => 0000-00-00 [show_condition] => 0 [condition] => new [show_price] => 1 [indexed] => 0 [visibility] => both [cache_default_attribute] => 0 [advanced_stock_management] => 0 [date_add] => 2013-03-08 14:19:21 [date_upd] => 2023-12-04 15:19:06 [pack_stock_type] => 3 [meta_description] => The Black Minnow Combo includes an assembled lure (body + head + hook) and a spare body [meta_keywords] => complete darkness,black minnow,blue,12cm,120,offshore fishing [meta_title] => Combo Black Minnow 120 Blue Off Shore 25g | Picksea [link_rewrite] => combo-black-minnow-120-blue-off-shore-25g [name] => Combo Black Minnow 120 Blue Off Shore 25g [description] =>

This Combo includes:

A complete Black Minnow 120 lure mounted with a blue OffShore 25g lead head, a blue 120 body and a Krog hook
A spare body Black Minnow 120 color Blue

The 6 steps for the assembly of the Black Minnow

With the lead head upside down, insert the attachment system into the soft body all the way through without forcing.
Turn the lead head right side up so that it fits.
Put, if necessary, a glue point between the head and the body.
Through the opening on the underside of the soft body, look for the attachment system with the hook loop.
Walk the hook along the head attachment and check that it is in place.
Put the hook back through the soft body at the mark.

[description_short] =>

The Black Minnow 120 Off-Shore Blue Combo and its spare body

The Black Minnow Combo includes an assembled lure (body + head + hook) and a spare body. Hidden in the soft body of the lure, this hook with a large opening allows to have a great efficiency when striking while avoiding the hooking on the bottom. This makes it possible to get to the bottom without losing a considerable number of lures...

[available_now] => Shipped within 24h [available_later] => Shipped within 5 days [video] => [personnalisation] => 0 [markdown] => [catdecathon] => [id] => 21280 [id_product] => 21280 [out_of_stock] => 0 [new] => 0 [id_product_attribute] => 0 [quantity_wanted] => 1 [extraContent] => Array ( ) [allow_oosp] => 0 [category] => sea-fishing [category_name] => Sea Fishing [link] => https://www.picksea.com/en/combo-black-minnow-120-blue-off-shore-25g-fiiish-21280.html [attribute_price] => 0 [price_tax_exc] => 7.4917 [price_without_reduction] => 7.4917 [price_without_reduction_without_tax] => 7.4917 [reduction] => 0 [reduction_without_tax] => 0 [specific_prices] => [quantity] => 0 [quantity_all_versions] => 0 [id_image] => en-default [features] => Array ( [0] => Array ( [name] => Upselling [value] => 1 [id_feature] => 255 [position] => 18 ) ) [attachments] => Array ( ) [virtual] => 0 [pack] => 0 [packItems] => Array ( ) [nopackprice] => 0 [customization_required] => [rate] => 0 [tax_name] => [ecotax_rate] => 0 [unit_price] => [customizations] => Array ( [fields] => Array ( ) ) [id_customization] => 0 [is_customizable] => [show_quantities] => [quantity_label] => Item [quantity_discounts] => Array ( ) [customer_group_discount] => 0 [title] => Combo Black Minnow 120 Blue Off Shore 25g [images] => Array ( [0] => Array ( [bySize] => Array ( [small_default] => Array ( [url] => https://www.picksea.com/42650-small_default/combo-black-minnow-120-blue-off-shore-25g.jpg [width] => 98 [height] => 98 ) [cart_default] => Array ( [url] => https://www.picksea.com/42650-cart_default/combo-black-minnow-120-blue-off-shore-25g.jpg [width] => 125 [height] => 125 ) [home_default] => Array ( [url] => https://www.picksea.com/42650-home_default/combo-black-minnow-120-blue-off-shore-25g.jpg [width] => 250 [height] => 250 ) [home_large] => Array ( [url] => https://www.picksea.com/42650-home_large/combo-black-minnow-120-blue-off-shore-25g.jpg [width] => 280 [height] => 280 ) [medium_default] => Array ( [url] => https://www.picksea.com/42650-medium_default/combo-black-minnow-120-blue-off-shore-25g.jpg [width] => 452 [height] => 452 ) [large_default] => Array ( [url] => https://www.picksea.com/42650-large_default/combo-black-minnow-120-blue-off-shore-25g.jpg [width] => 800 [height] => 800 ) ) [small] => Array ( [url] => https://www.picksea.com/42650-small_default/combo-black-minnow-120-blue-off-shore-25g.jpg [width] => 98 [height] => 98 ) [medium] => Array ( [url] => https://www.picksea.com/42650-home_large/combo-black-minnow-120-blue-off-shore-25g.jpg [width] => 280 [height] => 280 ) [large] => Array ( [url] => https://www.picksea.com/42650-large_default/combo-black-minnow-120-blue-off-shore-25g.jpg [width] => 800 [height] => 800 ) [legend] => [cover] => 1 [id_image] => 42650 [position] => 1 [associatedVariants] => Array ( ) ) [1] => Array ( [bySize] => Array ( [small_default] => Array ( [url] => https://www.picksea.com/42688-small_default/combo-black-minnow-120-blue-off-shore-25g.jpg [width] => 98 [height] => 98 ) [cart_default] => Array ( [url] => https://www.picksea.com/42688-cart_default/combo-black-minnow-120-blue-off-shore-25g.jpg [width] => 125 [height] => 125 ) [home_default] => Array ( [url] => https://www.picksea.com/42688-home_default/combo-black-minnow-120-blue-off-shore-25g.jpg [width] => 250 [height] => 250 ) [home_large] => Array ( [url] => https://www.picksea.com/42688-home_large/combo-black-minnow-120-blue-off-shore-25g.jpg [width] => 280 [height] => 280 ) [medium_default] => Array ( [url] => https://www.picksea.com/42688-medium_default/combo-black-minnow-120-blue-off-shore-25g.jpg [width] => 452 [height] => 452 ) [large_default] => Array ( [url] => https://www.picksea.com/42688-large_default/combo-black-minnow-120-blue-off-shore-25g.jpg [width] => 800 [height] => 800 ) ) [small] => Array ( [url] => https://www.picksea.com/42688-small_default/combo-black-minnow-120-blue-off-shore-25g.jpg [width] => 98 [height] => 98 ) [medium] => Array ( [url] => https://www.picksea.com/42688-home_large/combo-black-minnow-120-blue-off-shore-25g.jpg [width] => 280 [height] => 280 ) [large] => Array ( [url] => https://www.picksea.com/42688-large_default/combo-black-minnow-120-blue-off-shore-25g.jpg [width] => 800 [height] => 800 ) [legend] => [cover] => [id_image] => 42688 [position] => 2 [associatedVariants] => Array ( ) ) ) [cover] => Array ( [bySize] => Array ( [small_default] => Array ( [url] => https://www.picksea.com/42650-small_default/combo-black-minnow-120-blue-off-shore-25g.jpg [width] => 98 [height] => 98 ) [cart_default] => Array ( [url] => https://www.picksea.com/42650-cart_default/combo-black-minnow-120-blue-off-shore-25g.jpg [width] => 125 [height] => 125 ) [home_default] => Array ( [url] => https://www.picksea.com/42650-home_default/combo-black-minnow-120-blue-off-shore-25g.jpg [width] => 250 [height] => 250 ) [home_large] => Array ( [url] => https://www.picksea.com/42650-home_large/combo-black-minnow-120-blue-off-shore-25g.jpg [width] => 280 [height] => 280 ) [medium_default] => Array ( [url] => https://www.picksea.com/42650-medium_default/combo-black-minnow-120-blue-off-shore-25g.jpg [width] => 452 [height] => 452 ) [large_default] => Array ( [url] => https://www.picksea.com/42650-large_default/combo-black-minnow-120-blue-off-shore-25g.jpg [width] => 800 [height] => 800 ) ) [small] => Array ( [url] => https://www.picksea.com/42650-small_default/combo-black-minnow-120-blue-off-shore-25g.jpg [width] => 98 [height] => 98 ) [medium] => Array ( [url] => https://www.picksea.com/42650-home_large/combo-black-minnow-120-blue-off-shore-25g.jpg [width] => 280 [height] => 280 ) [large] => Array ( [url] => https://www.picksea.com/42650-large_default/combo-black-minnow-120-blue-off-shore-25g.jpg [width] => 800 [height] => 800 ) [legend] => [cover] => 1 [id_image] => 42650 [position] => 1 [associatedVariants] => Array ( ) ) [has_discount] => [discount_type] => [discount_percentage] => [discount_percentage_absolute] => [discount_amount] => [discount_amount_to_display] => [price_amount] => 7.49 [regular_price_amount] => 7.49 [regular_price] => €7.49 [discount_to_display] => [unit_price_full] => [show_availability] => 1 [availability_message] => Please call us +33 297 11 80 95 [availability_date] => [availability] => unavailable ) [language:PrestaShop\PrestaShop\Adapter\Presenter\Product\ProductLazyArray:private] => Language Object ( [id] => 3 [name] => English GB (English) [iso_code] => en [locale] => en-US [language_code] => en [date_format_lite] => Y-m-d [date_format_full] => Y-m-d H:i:s [is_rtl] => 0 [active] => 1 [webserviceParameters:protected] => Array ( [objectNodeName] => language [objectsNodeName] => languages ) [translationsFilesAndVars:protected] => Array ( [fields] => _FIELDS [errors] => _ERRORS [admin] => _LANGADM [pdf] => _LANGPDF [tabs] => tabs ) [id_lang:protected] => [id_shop:protected] => 1 [id_shop_list] => Array ( ) [get_shop_from_context:protected] => 1 [table:protected] => lang [identifier:protected] => id_lang [fieldsRequired:protected] => Array ( [0] => name [1] => iso_code [2] => date_format_lite [3] => date_format_full ) [fieldsSize:protected] => Array ( [name] => 32 [iso_code] => 2 [locale] => 5 [language_code] => 5 [date_format_lite] => 32 [date_format_full] => 32 ) [fieldsValidate:protected] => Array ( [name] => isGenericName [iso_code] => isLanguageIsoCode [locale] => isLocale [language_code] => isLanguageCode [active] => isBool [is_rtl] => isBool [date_format_lite] => isPhpDateFormat [date_format_full] => isPhpDateFormat ) [fieldsRequiredLang:protected] => Array ( ) [fieldsSizeLang:protected] => Array ( ) [fieldsValidateLang:protected] => Array ( ) [tables:protected] => Array ( ) [image_dir:protected] => [image_format:protected] => jpg [translator:protected] => [def:protected] => Array ( [table] => lang [primary] => id_lang [fields] => Array ( [name] => Array ( [type] => 3 [validate] => isGenericName [required] => 1 [size] => 32 ) [iso_code] => Array ( [type] => 3 [validate] => isLanguageIsoCode [required] => 1 [size] => 2 ) [locale] => Array ( [type] => 3 [validate] => isLocale [size] => 5 ) [language_code] => Array ( [type] => 3 [validate] => isLanguageCode [size] => 5 ) [active] => Array ( [type] => 2 [validate] => isBool ) [is_rtl] => Array ( [type] => 2 [validate] => isBool ) [date_format_lite] => Array ( [type] => 3 [validate] => isPhpDateFormat [required] => 1 [size] => 32 ) [date_format_full] => Array ( [type] => 3 [validate] => isPhpDateFormat [required] => 1 [size] => 32 ) ) [classname] => Language ) [update_fields:protected] => [force_id] => ) [arrayAccessList:PrestaShop\PrestaShop\Adapter\Presenter\AbstractLazyArray:private] => ArrayObject Object ( [storage:ArrayObject:private] => Array ( [id] => Array ( [type] => method [value] => getId ) [attributes] => Array ( [type] => method [value] => getAttributes ) [show_price] => Array ( [type] => method [value] => getShowPrice ) [weight_unit] => Array ( [type] => method [value] => getWeightUnit ) [url] => Array ( [type] => method [value] => getUrl ) [canonical_url] => Array ( [type] => method [value] => getCanonicalUrl ) [add_to_cart_url] => Array ( [type] => method [value] => getAddToCartUrl ) [condition] => Array ( [type] => method [value] => getCondition ) [delivery_information] => Array ( [type] => method [value] => getDeliveryInformation ) [embedded_attributes] => Array ( [type] => method [value] => getEmbeddedAttributes ) [file_size_formatted] => Array ( [type] => method [value] => getFileSizeFormatted ) [attachments] => Array ( [type] => method [value] => getAttachments ) [quantity_discounts] => Array ( [type] => method [value] => getQuantityDiscounts ) [reference_to_display] => Array ( [type] => method [value] => getReferenceToDisplay ) [grouped_features] => Array ( [type] => method [value] => getGroupedFeatures ) [seo_availability] => Array ( [type] => method [value] => getSeoAvailability ) [labels] => Array ( [type] => method [value] => getLabels ) [ecotax] => Array ( [type] => method [value] => getEcotax ) [flags] => Array ( [type] => method [value] => getFlags ) [main_variants] => Array ( [type] => method [value] => getMainVariants ) [specific_references] => Array ( [type] => method [value] => getSpecificReferences ) [id_shop_default] => Array ( [type] => variable [value] => 1 ) [id_manufacturer] => Array ( [type] => variable [value] => 10089 ) [id_supplier] => Array ( [type] => variable [value] => 10049 ) [reference] => Array ( [type] => variable [value] => BM192 ) [supplier_reference] => Array ( [type] => variable [value] => ) [location] => Array ( [type] => variable [value] => ) [width] => Array ( [type] => variable [value] => 0.000000 ) [height] => Array ( [type] => variable [value] => 0.000000 ) [depth] => Array ( [type] => variable [value] => 0.000000 ) [weight] => Array ( [type] => variable [value] => 0.100000 ) [quantity_discount] => Array ( [type] => variable [value] => 0 ) [ean13] => Array ( [type] => variable [value] => 3700696801925 ) [isbn] => Array ( [type] => variable [value] => ) [upc] => Array ( [type] => variable [value] => ) [cache_is_pack] => Array ( [type] => variable [value] => 0 ) [cache_has_attachments] => Array ( [type] => variable [value] => 0 ) [is_virtual] => Array ( [type] => variable [value] => 0 ) [state] => Array ( [type] => variable [value] => 1 ) [additional_delivery_times] => Array ( [type] => variable [value] => 1 ) [delivery_in_stock] => Array ( [type] => variable [value] => ) [delivery_out_stock] => Array ( [type] => variable [value] => ) [id_category_default] => Array ( [type] => variable [value] => 10087 ) [id_tax_rules_group] => Array ( [type] => variable [value] => 36 ) [on_sale] => Array ( [type] => variable [value] => 0 ) [online_only] => Array ( [type] => variable [value] => 0 ) [minimal_quantity] => Array ( [type] => variable [value] => 1 ) [low_stock_threshold] => Array ( [type] => variable [value] => ) [low_stock_alert] => Array ( [type] => variable [value] => 0 ) [price] => Array ( [type] => variable [value] => €7.49 ) [wholesale_price] => Array ( [type] => variable [value] => 4.040000 ) [unity] => Array ( [type] => variable [value] => ) [unit_price_ratio] => Array ( [type] => variable [value] => 0.000000 ) [additional_shipping_cost] => Array ( [type] => variable [value] => 0.00 ) [customizable] => Array ( [type] => variable [value] => 0 ) [text_fields] => Array ( [type] => variable [value] => 0 ) [uploadable_files] => Array ( [type] => variable [value] => 0 ) [redirect_type] => Array ( [type] => variable [value] => 404 ) [id_type_redirected] => Array ( [type] => variable [value] => 0 ) [available_for_order] => Array ( [type] => variable [value] => 1 ) [available_date] => Array ( [type] => variable [value] => 0000-00-00 ) [show_condition] => Array ( [type] => variable [value] => 0 ) [indexed] => Array ( [type] => variable [value] => 0 ) [visibility] => Array ( [type] => variable [value] => both ) [cache_default_attribute] => Array ( [type] => variable [value] => 0 ) [advanced_stock_management] => Array ( [type] => variable [value] => 0 ) [date_add] => Array ( [type] => variable [value] => 2013-03-08 14:19:21 ) [date_upd] => Array ( [type] => variable [value] => 2023-12-04 15:19:06 ) [pack_stock_type] => Array ( [type] => variable [value] => 3 ) [meta_description] => Array ( [type] => variable [value] => The Black Minnow Combo includes an assembled lure (body + head + hook) and a spare body ) [meta_keywords] => Array ( [type] => variable [value] => complete darkness,black minnow,blue,12cm,120,offshore fishing ) [meta_title] => Array ( [type] => variable [value] => Combo Black Minnow 120 Blue Off Shore 25g | Picksea ) [link_rewrite] => Array ( [type] => variable [value] => combo-black-minnow-120-blue-off-shore-25g ) [name] => Array ( [type] => variable [value] => Combo Black Minnow 120 Blue Off Shore 25g ) [description] => Array ( [type] => variable [value] =>

This Combo includes:

A complete Black Minnow 120 lure mounted with a blue OffShore 25g lead head, a blue 120 body and a Krog hook
A spare body Black Minnow 120 color Blue

The 6 steps for the assembly of the Black Minnow

With the lead head upside down, insert the attachment system into the soft body all the way through without forcing.
Turn the lead head right side up so that it fits.
Put, if necessary, a glue point between the head and the body.
Through the opening on the underside of the soft body, look for the attachment system with the hook loop.
Walk the hook along the head attachment and check that it is in place.
Put the hook back through the soft body at the mark.

) [description_short] => Array ( [type] => variable [value] =>

The Black Minnow 120 Off-Shore Blue Combo and its spare body

The Black Minnow Combo includes an assembled lure (body + head + hook) and a spare body. Hidden in the soft body of the lure, this hook with a large opening allows to have a great efficiency when striking while avoiding the hooking on the bottom. This makes it possible to get to the bottom without losing a considerable number of lures...

) [available_now] => Array ( [type] => variable [value] => Shipped within 24h ) [available_later] => Array ( [type] => variable [value] => Shipped within 5 days ) [video] => Array ( [type] => variable [value] => ) [personnalisation] => Array ( [type] => variable [value] => 0 ) [markdown] => Array ( [type] => variable [value] => ) [catdecathon] => Array ( [type] => variable [value] => ) [id_product] => Array ( [type] => variable [value] => 21280 ) [out_of_stock] => Array ( [type] => variable [value] => 0 ) [new] => Array ( [type] => variable [value] => 0 ) [id_product_attribute] => Array ( [type] => variable [value] => 0 ) [quantity_wanted] => Array ( [type] => variable [value] => 1 ) [extraContent] => Array ( [type] => variable [value] => Array ( ) ) [allow_oosp] => Array ( [type] => variable [value] => 0 ) [category] => Array ( [type] => variable [value] => sea-fishing ) [category_name] => Array ( [type] => variable [value] => Sea Fishing ) [link] => Array ( [type] => variable [value] => https://www.picksea.com/en/combo-black-minnow-120-blue-off-shore-25g-fiiish-21280.html ) [attribute_price] => Array ( [type] => variable [value] => 0 ) [price_tax_exc] => Array ( [type] => variable [value] => 7.4917 ) [price_without_reduction] => Array ( [type] => variable [value] => 7.4917 ) [price_without_reduction_without_tax] => Array ( [type] => variable [value] => 7.4917 ) [reduction] => Array ( [type] => variable [value] => 0 ) [reduction_without_tax] => Array ( [type] => variable [value] => 0 ) [specific_prices] => Array ( [type] => variable [value] => ) [quantity] => Array ( [type] => variable [value] => 0 ) [quantity_all_versions] => Array ( [type] => variable [value] => 0 ) [id_image] => Array ( [type] => variable [value] => en-default ) [features] => Array ( [type] => variable [value] => Array ( [0] => Array ( [name] => Upselling [value] => 1 [id_feature] => 255 [position] => 18 ) ) ) [virtual] => Array ( [type] => variable [value] => 0 ) [pack] => Array ( [type] => variable [value] => 0 ) [packItems] => Array ( [type] => variable [value] => Array ( ) ) [nopackprice] => Array ( [type] => variable [value] => 0 ) [customization_required] => Array ( [type] => variable [value] => ) [rate] => Array ( [type] => variable [value] => 0 ) [tax_name] => Array ( [type] => variable [value] => ) [ecotax_rate] => Array ( [type] => variable [value] => 0 ) [unit_price] => Array ( [type] => variable [value] => ) [customizations] => Array ( [type] => variable [value] => Array ( [fields] => Array ( ) ) ) [id_customization] => Array ( [type] => variable [value] => 0 ) [is_customizable] => Array ( [type] => variable [value] => ) [show_quantities] => Array ( [type] => variable [value] => ) [quantity_label] => Array ( [type] => variable [value] => Item ) [customer_group_discount] => Array ( [type] => variable [value] => 0 ) [title] => Array ( [type] => variable [value] => Combo Black Minnow 120 Blue Off Shore 25g ) [images] => Array ( [type] => variable [value] => Array ( [0] => Array ( [bySize] => Array ( [small_default] => Array ( [url] => https://www.picksea.com/42650-small_default/combo-black-minnow-120-blue-off-shore-25g.jpg [width] => 98 [height] => 98 ) [cart_default] => Array ( [url] => https://www.picksea.com/42650-cart_default/combo-black-minnow-120-blue-off-shore-25g.jpg [width] => 125 [height] => 125 ) [home_default] => Array ( [url] => https://www.picksea.com/42650-home_default/combo-black-minnow-120-blue-off-shore-25g.jpg [width] => 250 [height] => 250 ) [home_large] => Array ( [url] => https://www.picksea.com/42650-home_large/combo-black-minnow-120-blue-off-shore-25g.jpg [width] => 280 [height] => 280 ) [medium_default] => Array ( [url] => https://www.picksea.com/42650-medium_default/combo-black-minnow-120-blue-off-shore-25g.jpg [width] => 452 [height] => 452 ) [large_default] => Array ( [url] => https://www.picksea.com/42650-large_default/combo-black-minnow-120-blue-off-shore-25g.jpg [width] => 800 [height] => 800 ) ) [small] => Array ( [url] => https://www.picksea.com/42650-small_default/combo-black-minnow-120-blue-off-shore-25g.jpg [width] => 98 [height] => 98 ) [medium] => Array ( [url] => https://www.picksea.com/42650-home_large/combo-black-minnow-120-blue-off-shore-25g.jpg [width] => 280 [height] => 280 ) [large] => Array ( [url] => https://www.picksea.com/42650-large_default/combo-black-minnow-120-blue-off-shore-25g.jpg [width] => 800 [height] => 800 ) [legend] => [cover] => 1 [id_image] => 42650 [position] => 1 [associatedVariants] => Array ( ) ) [1] => Array ( [bySize] => Array ( [small_default] => Array ( [url] => https://www.picksea.com/42688-small_default/combo-black-minnow-120-blue-off-shore-25g.jpg [width] => 98 [height] => 98 ) [cart_default] => Array ( [url] => https://www.picksea.com/42688-cart_default/combo-black-minnow-120-blue-off-shore-25g.jpg [width] => 125 [height] => 125 ) [home_default] => Array ( [url] => https://www.picksea.com/42688-home_default/combo-black-minnow-120-blue-off-shore-25g.jpg [width] => 250 [height] => 250 ) [home_large] => Array ( [url] => https://www.picksea.com/42688-home_large/combo-black-minnow-120-blue-off-shore-25g.jpg [width] => 280 [height] => 280 ) [medium_default] => Array ( [url] => https://www.picksea.com/42688-medium_default/combo-black-minnow-120-blue-off-shore-25g.jpg [width] => 452 [height] => 452 ) [large_default] => Array ( [url] => https://www.picksea.com/42688-large_default/combo-black-minnow-120-blue-off-shore-25g.jpg [width] => 800 [height] => 800 ) ) [small] => Array ( [url] => https://www.picksea.com/42688-small_default/combo-black-minnow-120-blue-off-shore-25g.jpg [width] => 98 [height] => 98 ) [medium] => Array ( [url] => https://www.picksea.com/42688-home_large/combo-black-minnow-120-blue-off-shore-25g.jpg [width] => 280 [height] => 280 ) [large] => Array ( [url] => https://www.picksea.com/42688-large_default/combo-black-minnow-120-blue-off-shore-25g.jpg [width] => 800 [height] => 800 ) [legend] => [cover] => [id_image] => 42688 [position] => 2 [associatedVariants] => Array ( ) ) ) ) [cover] => Array ( [type] => variable [value] => Array ( [bySize] => Array ( [small_default] => Array ( [url] => https://www.picksea.com/42650-small_default/combo-black-minnow-120-blue-off-shore-25g.jpg [width] => 98 [height] => 98 ) [cart_default] => Array ( [url] => https://www.picksea.com/42650-cart_default/combo-black-minnow-120-blue-off-shore-25g.jpg [width] => 125 [height] => 125 ) [home_default] => Array ( [url] => https://www.picksea.com/42650-home_default/combo-black-minnow-120-blue-off-shore-25g.jpg [width] => 250 [height] => 250 ) [home_large] => Array ( [url] => https://www.picksea.com/42650-home_large/combo-black-minnow-120-blue-off-shore-25g.jpg [width] => 280 [height] => 280 ) [medium_default] => Array ( [url] => https://www.picksea.com/42650-medium_default/combo-black-minnow-120-blue-off-shore-25g.jpg [width] => 452 [height] => 452 ) [large_default] => Array ( [url] => https://www.picksea.com/42650-large_default/combo-black-minnow-120-blue-off-shore-25g.jpg [width] => 800 [height] => 800 ) ) [small] => Array ( [url] => https://www.picksea.com/42650-small_default/combo-black-minnow-120-blue-off-shore-25g.jpg [width] => 98 [height] => 98 ) [medium] => Array ( [url] => https://www.picksea.com/42650-home_large/combo-black-minnow-120-blue-off-shore-25g.jpg [width] => 280 [height] => 280 ) [large] => Array ( [url] => https://www.picksea.com/42650-large_default/combo-black-minnow-120-blue-off-shore-25g.jpg [width] => 800 [height] => 800 ) [legend] => [cover] => 1 [id_image] => 42650 [position] => 1 [associatedVariants] => Array ( ) ) ) [has_discount] => Array ( [type] => variable [value] => ) [discount_type] => Array ( [type] => variable [value] => ) [discount_percentage] => Array ( [type] => variable [value] => ) [discount_percentage_absolute] => Array ( [type] => variable [value] => ) [discount_amount] => Array ( [type] => variable [value] => ) [discount_amount_to_display] => Array ( [type] => variable [value] => ) [price_amount] => Array ( [type] => variable [value] => 7.49 ) [regular_price_amount] => Array ( [type] => variable [value] => 7.49 ) [regular_price] => Array ( [type] => variable [value] => €7.49 ) [discount_to_display] => Array ( [type] => variable [value] => ) [unit_price_full] => Array ( [type] => variable [value] => ) [show_availability] => Array ( [type] => variable [value] => 1 ) [availability_message] => Array ( [type] => variable [value] => Please call us +33 297 11 80 95 ) [availability_date] => Array ( [type] => variable [value] => ) [availability] => Array ( [type] => variable [value] => unavailable ) ) ) [arrayAccessIterator:PrestaShop\PrestaShop\Adapter\Presenter\AbstractLazyArray:private] => ArrayIterator Object ( [storage:ArrayIterator:private] => ArrayObject Object ( [storage:ArrayObject:private] => Array ( [id] => Array ( [type] => method [value] => getId ) [attributes] => Array ( [type] => method [value] => getAttributes ) [show_price] => Array ( [type] => method [value] => getShowPrice ) [weight_unit] => Array ( [type] => method [value] => getWeightUnit ) [url] => Array ( [type] => method [value] => getUrl ) [canonical_url] => Array ( [type] => method [value] => getCanonicalUrl ) [add_to_cart_url] => Array ( [type] => method [value] => getAddToCartUrl ) [condition] => Array ( [type] => method [value] => getCondition ) [delivery_information] => Array ( [type] => method [value] => getDeliveryInformation ) [embedded_attributes] => Array ( [type] => method [value] => getEmbeddedAttributes ) [file_size_formatted] => Array ( [type] => method [value] => getFileSizeFormatted ) [attachments] => Array ( [type] => method [value] => getAttachments ) [quantity_discounts] => Array ( [type] => method [value] => getQuantityDiscounts ) [reference_to_display] => Array ( [type] => method [value] => getReferenceToDisplay ) [grouped_features] => Array ( [type] => method [value] => getGroupedFeatures ) [seo_availability] => Array ( [type] => method [value] => getSeoAvailability ) [labels] => Array ( [type] => method [value] => getLabels ) [ecotax] => Array ( [type] => method [value] => getEcotax ) [flags] => Array ( [type] => method [value] => getFlags ) [main_variants] => Array ( [type] => method [value] => getMainVariants ) [specific_references] => Array ( [type] => method [value] => getSpecificReferences ) [id_shop_default] => Array ( [type] => variable [value] => 1 ) [id_manufacturer] => Array ( [type] => variable [value] => 10089 ) [id_supplier] => Array ( [type] => variable [value] => 10049 ) [reference] => Array ( [type] => variable [value] => BM192 ) [supplier_reference] => Array ( [type] => variable [value] => ) [location] => Array ( [type] => variable [value] => ) [width] => Array ( [type] => variable [value] => 0.000000 ) [height] => Array ( [type] => variable [value] => 0.000000 ) [depth] => Array ( [type] => variable [value] => 0.000000 ) [weight] => Array ( [type] => variable [value] => 0.100000 ) [quantity_discount] => Array ( [type] => variable [value] => 0 ) [ean13] => Array ( [type] => variable [value] => 3700696801925 ) [isbn] => Array ( [type] => variable [value] => ) [upc] => Array ( [type] => variable [value] => ) [cache_is_pack] => Array ( [type] => variable [value] => 0 ) [cache_has_attachments] => Array ( [type] => variable [value] => 0 ) [is_virtual] => Array ( [type] => variable [value] => 0 ) [state] => Array ( [type] => variable [value] => 1 ) [additional_delivery_times] => Array ( [type] => variable [value] => 1 ) [delivery_in_stock] => Array ( [type] => variable [value] => ) [delivery_out_stock] => Array ( [type] => variable [value] => ) [id_category_default] => Array ( [type] => variable [value] => 10087 ) [id_tax_rules_group] => Array ( [type] => variable [value] => 36 ) [on_sale] => Array ( [type] => variable [value] => 0 ) [online_only] => Array ( [type] => variable [value] => 0 ) [minimal_quantity] => Array ( [type] => variable [value] => 1 ) [low_stock_threshold] => Array ( [type] => variable [value] => ) [low_stock_alert] => Array ( [type] => variable [value] => 0 ) [price] => Array ( [type] => variable [value] => €7.49 ) [wholesale_price] => Array ( [type] => variable [value] => 4.040000 ) [unity] => Array ( [type] => variable [value] => ) [unit_price_ratio] => Array ( [type] => variable [value] => 0.000000 ) [additional_shipping_cost] => Array ( [type] => variable [value] => 0.00 ) [customizable] => Array ( [type] => variable [value] => 0 ) [text_fields] => Array ( [type] => variable [value] => 0 ) [uploadable_files] => Array ( [type] => variable [value] => 0 ) [redirect_type] => Array ( [type] => variable [value] => 404 ) [id_type_redirected] => Array ( [type] => variable [value] => 0 ) [available_for_order] => Array ( [type] => variable [value] => 1 ) [available_date] => Array ( [type] => variable [value] => 0000-00-00 ) [show_condition] => Array ( [type] => variable [value] => 0 ) [indexed] => Array ( [type] => variable [value] => 0 ) [visibility] => Array ( [type] => variable [value] => both ) [cache_default_attribute] => Array ( [type] => variable [value] => 0 ) [advanced_stock_management] => Array ( [type] => variable [value] => 0 ) [date_add] => Array ( [type] => variable [value] => 2013-03-08 14:19:21 ) [date_upd] => Array ( [type] => variable [value] => 2023-12-04 15:19:06 ) [pack_stock_type] => Array ( [type] => variable [value] => 3 ) [meta_description] => Array ( [type] => variable [value] => The Black Minnow Combo includes an assembled lure (body + head + hook) and a spare body ) [meta_keywords] => Array ( [type] => variable [value] => complete darkness,black minnow,blue,12cm,120,offshore fishing ) [meta_title] => Array ( [type] => variable [value] => Combo Black Minnow 120 Blue Off Shore 25g | Picksea ) [link_rewrite] => Array ( [type] => variable [value] => combo-black-minnow-120-blue-off-shore-25g ) [name] => Array ( [type] => variable [value] => Combo Black Minnow 120 Blue Off Shore 25g ) [description] => Array ( [type] => variable [value] =>

This Combo includes:

A complete Black Minnow 120 lure mounted with a blue OffShore 25g lead head, a blue 120 body and a Krog hook
A spare body Black Minnow 120 color Blue

The 6 steps for the assembly of the Black Minnow

With the lead head upside down, insert the attachment system into the soft body all the way through without forcing.
Turn the lead head right side up so that it fits.
Put, if necessary, a glue point between the head and the body.
Through the opening on the underside of the soft body, look for the attachment system with the hook loop.
Walk the hook along the head attachment and check that it is in place.
Put the hook back through the soft body at the mark.

) [description_short] => Array ( [type] => variable [value] =>

The Black Minnow 120 Off-Shore Blue Combo and its spare body

The Black Minnow Combo includes an assembled lure (body + head + hook) and a spare body. Hidden in the soft body of the lure, this hook with a large opening allows to have a great efficiency when striking while avoiding the hooking on the bottom. This makes it possible to get to the bottom without losing a considerable number of lures...

) [available_now] => Array ( [type] => variable [value] => Shipped within 24h ) [available_later] => Array ( [type] => variable [value] => Shipped within 5 days ) [video] => Array ( [type] => variable [value] => ) [personnalisation] => Array ( [type] => variable [value] => 0 ) [markdown] => Array ( [type] => variable [value] => ) [catdecathon] => Array ( [type] => variable [value] => ) [id_product] => Array ( [type] => variable [value] => 21280 ) [out_of_stock] => Array ( [type] => variable [value] => 0 ) [new] => Array ( [type] => variable [value] => 0 ) [id_product_attribute] => Array ( [type] => variable [value] => 0 ) [quantity_wanted] => Array ( [type] => variable [value] => 1 ) [extraContent] => Array ( [type] => variable [value] => Array ( ) ) [allow_oosp] => Array ( [type] => variable [value] => 0 ) [category] => Array ( [type] => variable [value] => sea-fishing ) [category_name] => Array ( [type] => variable [value] => Sea Fishing ) [link] => Array ( [type] => variable [value] => https://www.picksea.com/en/combo-black-minnow-120-blue-off-shore-25g-fiiish-21280.html ) [attribute_price] => Array ( [type] => variable [value] => 0 ) [price_tax_exc] => Array ( [type] => variable [value] => 7.4917 ) [price_without_reduction] => Array ( [type] => variable [value] => 7.4917 ) [price_without_reduction_without_tax] => Array ( [type] => variable [value] => 7.4917 ) [reduction] => Array ( [type] => variable [value] => 0 ) [reduction_without_tax] => Array ( [type] => variable [value] => 0 ) [specific_prices] => Array ( [type] => variable [value] => ) [quantity] => Array ( [type] => variable [value] => 0 ) [quantity_all_versions] => Array ( [type] => variable [value] => 0 ) [id_image] => Array ( [type] => variable [value] => en-default ) [features] => Array ( [type] => variable [value] => Array ( [0] => Array ( [name] => Upselling [value] => 1 [id_feature] => 255 [position] => 18 ) ) ) [virtual] => Array ( [type] => variable [value] => 0 ) [pack] => Array ( [type] => variable [value] => 0 ) [packItems] => Array ( [type] => variable [value] => Array ( ) ) [nopackprice] => Array ( [type] => variable [value] => 0 ) [customization_required] => Array ( [type] => variable [value] => ) [rate] => Array ( [type] => variable [value] => 0 ) [tax_name] => Array ( [type] => variable [value] => ) [ecotax_rate] => Array ( [type] => variable [value] => 0 ) [unit_price] => Array ( [type] => variable [value] => ) [customizations] => Array ( [type] => variable [value] => Array ( [fields] => Array ( ) ) ) [id_customization] => Array ( [type] => variable [value] => 0 ) [is_customizable] => Array ( [type] => variable [value] => ) [show_quantities] => Array ( [type] => variable [value] => ) [quantity_label] => Array ( [type] => variable [value] => Item ) [customer_group_discount] => Array ( [type] => variable [value] => 0 ) [title] => Array ( [type] => variable [value] => Combo Black Minnow 120 Blue Off Shore 25g ) [images] => Array ( [type] => variable [value] => Array ( [0] => Array ( [bySize] => Array ( [small_default] => Array ( [url] => https://www.picksea.com/42650-small_default/combo-black-minnow-120-blue-off-shore-25g.jpg [width] => 98 [height] => 98 ) [cart_default] => Array ( [url] => https://www.picksea.com/42650-cart_default/combo-black-minnow-120-blue-off-shore-25g.jpg [width] => 125 [height] => 125 ) [home_default] => Array ( [url] => https://www.picksea.com/42650-home_default/combo-black-minnow-120-blue-off-shore-25g.jpg [width] => 250 [height] => 250 ) [home_large] => Array ( [url] => https://www.picksea.com/42650-home_large/combo-black-minnow-120-blue-off-shore-25g.jpg [width] => 280 [height] => 280 ) [medium_default] => Array ( [url] => https://www.picksea.com/42650-medium_default/combo-black-minnow-120-blue-off-shore-25g.jpg [width] => 452 [height] => 452 ) [large_default] => Array ( [url] => https://www.picksea.com/42650-large_default/combo-black-minnow-120-blue-off-shore-25g.jpg [width] => 800 [height] => 800 ) ) [small] => Array ( [url] => https://www.picksea.com/42650-small_default/combo-black-minnow-120-blue-off-shore-25g.jpg [width] => 98 [height] => 98 ) [medium] => Array ( [url] => https://www.picksea.com/42650-home_large/combo-black-minnow-120-blue-off-shore-25g.jpg [width] => 280 [height] => 280 ) [large] => Array ( [url] => https://www.picksea.com/42650-large_default/combo-black-minnow-120-blue-off-shore-25g.jpg [width] => 800 [height] => 800 ) [legend] => [cover] => 1 [id_image] => 42650 [position] => 1 [associatedVariants] => Array ( ) ) [1] => Array ( [bySize] => Array ( [small_default] => Array ( [url] => https://www.picksea.com/42688-small_default/combo-black-minnow-120-blue-off-shore-25g.jpg [width] => 98 [height] => 98 ) [cart_default] => Array ( [url] => https://www.picksea.com/42688-cart_default/combo-black-minnow-120-blue-off-shore-25g.jpg [width] => 125 [height] => 125 ) [home_default] => Array ( [url] => https://www.picksea.com/42688-home_default/combo-black-minnow-120-blue-off-shore-25g.jpg [width] => 250 [height] => 250 ) [home_large] => Array ( [url] => https://www.picksea.com/42688-home_large/combo-black-minnow-120-blue-off-shore-25g.jpg [width] => 280 [height] => 280 ) [medium_default] => Array ( [url] => https://www.picksea.com/42688-medium_default/combo-black-minnow-120-blue-off-shore-25g.jpg [width] => 452 [height] => 452 ) [large_default] => Array ( [url] => https://www.picksea.com/42688-large_default/combo-black-minnow-120-blue-off-shore-25g.jpg [width] => 800 [height] => 800 ) ) [small] => Array ( [url] => https://www.picksea.com/42688-small_default/combo-black-minnow-120-blue-off-shore-25g.jpg [width] => 98 [height] => 98 ) [medium] => Array ( [url] => https://www.picksea.com/42688-home_large/combo-black-minnow-120-blue-off-shore-25g.jpg [width] => 280 [height] => 280 ) [large] => Array ( [url] => https://www.picksea.com/42688-large_default/combo-black-minnow-120-blue-off-shore-25g.jpg [width] => 800 [height] => 800 ) [legend] => [cover] => [id_image] => 42688 [position] => 2 [associatedVariants] => Array ( ) ) ) ) [cover] => Array ( [type] => variable [value] => Array ( [bySize] => Array ( [small_default] => Array ( [url] => https://www.picksea.com/42650-small_default/combo-black-minnow-120-blue-off-shore-25g.jpg [width] => 98 [height] => 98 ) [cart_default] => Array ( [url] => https://www.picksea.com/42650-cart_default/combo-black-minnow-120-blue-off-shore-25g.jpg [width] => 125 [height] => 125 ) [home_default] => Array ( [url] => https://www.picksea.com/42650-home_default/combo-black-minnow-120-blue-off-shore-25g.jpg [width] => 250 [height] => 250 ) [home_large] => Array ( [url] => https://www.picksea.com/42650-home_large/combo-black-minnow-120-blue-off-shore-25g.jpg [width] => 280 [height] => 280 ) [medium_default] => Array ( [url] => https://www.picksea.com/42650-medium_default/combo-black-minnow-120-blue-off-shore-25g.jpg [width] => 452 [height] => 452 ) [large_default] => Array ( [url] => https://www.picksea.com/42650-large_default/combo-black-minnow-120-blue-off-shore-25g.jpg [width] => 800 [height] => 800 ) ) [small] => Array ( [url] => https://www.picksea.com/42650-small_default/combo-black-minnow-120-blue-off-shore-25g.jpg [width] => 98 [height] => 98 ) [medium] => Array ( [url] => https://www.picksea.com/42650-home_large/combo-black-minnow-120-blue-off-shore-25g.jpg [width] => 280 [height] => 280 ) [large] => Array ( [url] => https://www.picksea.com/42650-large_default/combo-black-minnow-120-blue-off-shore-25g.jpg [width] => 800 [height] => 800 ) [legend] => [cover] => 1 [id_image] => 42650 [position] => 1 [associatedVariants] => Array ( ) ) ) [has_discount] => Array ( [type] => variable [value] => ) [discount_type] => Array ( [type] => variable [value] => ) [discount_percentage] => Array ( [type] => variable [value] => ) [discount_percentage_absolute] => Array ( [type] => variable [value] => ) [discount_amount] => Array ( [type] => variable [value] => ) [discount_amount_to_display] => Array ( [type] => variable [value] => ) [price_amount] => Array ( [type] => variable [value] => 7.49 ) [regular_price_amount] => Array ( [type] => variable [value] => 7.49 ) [regular_price] => Array ( [type] => variable [value] => €7.49 ) [discount_to_display] => Array ( [type] => variable [value] => ) [unit_price_full] => Array ( [type] => variable [value] => ) [show_availability] => Array ( [type] => variable [value] => 1 ) [availability_message] => Array ( [type] => variable [value] => Please call us +33 297 11 80 95 ) [availability_date] => Array ( [type] => variable [value] => ) [availability] => Array ( [type] => variable [value] => unavailable ) ) ) ) [methodCacheResults:PrestaShop\PrestaShop\Adapter\Presenter\AbstractLazyArray:private] => Array ( [url] => https://www.picksea.com/en/combo-black-minnow-120-blue-off-shore-25g-fiiish-21280.html [weight_unit] => kg [reference_to_display] => BM192 [flags] => Array ( ) [embedded_attributes] => Array ( [id_shop_default] => 1 [id_manufacturer] => 10089 [id_supplier] => 10049 [reference] => BM192 [is_virtual] => 0 [delivery_in_stock] => [delivery_out_stock] => [id_category_default] => 10087 [on_sale] => 0 [online_only] => 0 [ecotax] => 0 [minimal_quantity] => 1 [low_stock_threshold] => [low_stock_alert] => 0 [price] => €7.49 [unity] => [unit_price_ratio] => 0.000000 [additional_shipping_cost] => 0.00 [customizable] => 0 [text_fields] => 0 [uploadable_files] => 0 [redirect_type] => 404 [id_type_redirected] => 0 [available_for_order] => 1 [available_date] => 0000-00-00 [show_condition] => 0 [condition] => new [show_price] => 1 [indexed] => 0 [visibility] => both [cache_default_attribute] => 0 [advanced_stock_management] => 0 [date_add] => 2013-03-08 14:19:21 [date_upd] => 2023-12-04 15:19:06 [pack_stock_type] => 3 [meta_description] => The Black Minnow Combo includes an assembled lure (body + head + hook) and a spare body [meta_keywords] => complete darkness,black minnow,blue,12cm,120,offshore fishing [meta_title] => Combo Black Minnow 120 Blue Off Shore 25g | Picksea [link_rewrite] => combo-black-minnow-120-blue-off-shore-25g [name] => Combo Black Minnow 120 Blue Off Shore 25g [description] =>

This Combo includes:

A complete Black Minnow 120 lure mounted with a blue OffShore 25g lead head, a blue 120 body and a Krog hook
A spare body Black Minnow 120 color Blue

The 6 steps for the assembly of the Black Minnow

With the lead head upside down, insert the attachment system into the soft body all the way through without forcing.
Turn the lead head right side up so that it fits.
Put, if necessary, a glue point between the head and the body.
Through the opening on the underside of the soft body, look for the attachment system with the hook loop.
Walk the hook along the head attachment and check that it is in place.
Put the hook back through the soft body at the mark.

[description_short] =>

The Black Minnow 120 Off-Shore Blue Combo and its spare body

The Black Minnow Combo includes an assembled lure (body + head + hook) and a spare body. Hidden in the soft body of the lure, this hook with a large opening allows to have a great efficiency when striking while avoiding the hooking on the bottom. This makes it possible to get to the bottom without losing a considerable number of lures...

[available_now] => Shipped within 24h [available_later] => Shipped within 5 days [id] => 21280 [id_product] => 21280 [out_of_stock] => 0 [new] => 0 [id_product_attribute] => 0 [quantity_wanted] => 1 [extraContent] => Array ( ) [allow_oosp] => 0 [category] => sea-fishing [category_name] => Sea Fishing [link] => https://www.picksea.com/en/combo-black-minnow-120-blue-off-shore-25g-fiiish-21280.html [attribute_price] => 0 [price_tax_exc] => 7.4917 [price_without_reduction] => 7.4917 [reduction] => 0 [specific_prices] => [quantity] => 0 [quantity_all_versions] => 0 [id_image] => en-default [features] => Array ( [0] => Array ( [name] => Upselling [value] => 1 [id_feature] => 255 [position] => 18 ) ) [attachments] => Array ( ) [virtual] => 0 [pack] => 0 [packItems] => Array ( ) [nopackprice] => 0 [customization_required] => [rate] => 0 [tax_name] => [ecotax_rate] => 0 [unit_price] => [customizations] => Array ( [fields] => Array ( ) ) [id_customization] => 0 [is_customizable] => [show_quantities] => [quantity_label] => Item [quantity_discounts] => Array ( ) [customer_group_discount] => 0 [images] => Array ( [0] => Array ( [bySize] => Array ( [small_default] => Array ( [url] => https://www.picksea.com/42650-small_default/combo-black-minnow-120-blue-off-shore-25g.jpg [width] => 98 [height] => 98 ) [cart_default] => Array ( [url] => https://www.picksea.com/42650-cart_default/combo-black-minnow-120-blue-off-shore-25g.jpg [width] => 125 [height] => 125 ) [home_default] => Array ( [url] => https://www.picksea.com/42650-home_default/combo-black-minnow-120-blue-off-shore-25g.jpg [width] => 250 [height] => 250 ) [home_large] => Array ( [url] => https://www.picksea.com/42650-home_large/combo-black-minnow-120-blue-off-shore-25g.jpg [width] => 280 [height] => 280 ) [medium_default] => Array ( [url] => https://www.picksea.com/42650-medium_default/combo-black-minnow-120-blue-off-shore-25g.jpg [width] => 452 [height] => 452 ) [large_default] => Array ( [url] => https://www.picksea.com/42650-large_default/combo-black-minnow-120-blue-off-shore-25g.jpg [width] => 800 [height] => 800 ) ) [small] => Array ( [url] => https://www.picksea.com/42650-small_default/combo-black-minnow-120-blue-off-shore-25g.jpg [width] => 98 [height] => 98 ) [medium] => Array ( [url] => https://www.picksea.com/42650-home_large/combo-black-minnow-120-blue-off-shore-25g.jpg [width] => 280 [height] => 280 ) [large] => Array ( [url] => https://www.picksea.com/42650-large_default/combo-black-minnow-120-blue-off-shore-25g.jpg [width] => 800 [height] => 800 ) [legend] => [cover] => 1 [id_image] => 42650 [position] => 1 [associatedVariants] => Array ( ) ) [1] => Array ( [bySize] => Array ( [small_default] => Array ( [url] => https://www.picksea.com/42688-small_default/combo-black-minnow-120-blue-off-shore-25g.jpg [width] => 98 [height] => 98 ) [cart_default] => Array ( [url] => https://www.picksea.com/42688-cart_default/combo-black-minnow-120-blue-off-shore-25g.jpg [width] => 125 [height] => 125 ) [home_default] => Array ( [url] => https://www.picksea.com/42688-home_default/combo-black-minnow-120-blue-off-shore-25g.jpg [width] => 250 [height] => 250 ) [home_large] => Array ( [url] => https://www.picksea.com/42688-home_large/combo-black-minnow-120-blue-off-shore-25g.jpg [width] => 280 [height] => 280 ) [medium_default] => Array ( [url] => https://www.picksea.com/42688-medium_default/combo-black-minnow-120-blue-off-shore-25g.jpg [width] => 452 [height] => 452 ) [large_default] => Array ( [url] => https://www.picksea.com/42688-large_default/combo-black-minnow-120-blue-off-shore-25g.jpg [width] => 800 [height] => 800 ) ) [small] => Array ( [url] => https://www.picksea.com/42688-small_default/combo-black-minnow-120-blue-off-shore-25g.jpg [width] => 98 [height] => 98 ) [medium] => Array ( [url] => https://www.picksea.com/42688-home_large/combo-black-minnow-120-blue-off-shore-25g.jpg [width] => 280 [height] => 280 ) [large] => Array ( [url] => https://www.picksea.com/42688-large_default/combo-black-minnow-120-blue-off-shore-25g.jpg [width] => 800 [height] => 800 ) [legend] => [cover] => [id_image] => 42688 [position] => 2 [associatedVariants] => Array ( ) ) ) [cover] => Array ( [bySize] => Array ( [small_default] => Array ( [url] => https://www.picksea.com/42650-small_default/combo-black-minnow-120-blue-off-shore-25g.jpg [width] => 98 [height] => 98 ) [cart_default] => Array ( [url] => https://www.picksea.com/42650-cart_default/combo-black-minnow-120-blue-off-shore-25g.jpg [width] => 125 [height] => 125 ) [home_default] => Array ( [url] => https://www.picksea.com/42650-home_default/combo-black-minnow-120-blue-off-shore-25g.jpg [width] => 250 [height] => 250 ) [home_large] => Array ( [url] => https://www.picksea.com/42650-home_large/combo-black-minnow-120-blue-off-shore-25g.jpg [width] => 280 [height] => 280 ) [medium_default] => Array ( [url] => https://www.picksea.com/42650-medium_default/combo-black-minnow-120-blue-off-shore-25g.jpg [width] => 452 [height] => 452 ) [large_default] => Array ( [url] => https://www.picksea.com/42650-large_default/combo-black-minnow-120-blue-off-shore-25g.jpg [width] => 800 [height] => 800 ) ) [small] => Array ( [url] => https://www.picksea.com/42650-small_default/combo-black-minnow-120-blue-off-shore-25g.jpg [width] => 98 [height] => 98 ) [medium] => Array ( [url] => https://www.picksea.com/42650-home_large/combo-black-minnow-120-blue-off-shore-25g.jpg [width] => 280 [height] => 280 ) [large] => Array ( [url] => https://www.picksea.com/42650-large_default/combo-black-minnow-120-blue-off-shore-25g.jpg [width] => 800 [height] => 800 ) [legend] => [cover] => 1 [id_image] => 42650 [position] => 1 [associatedVariants] => Array ( ) ) [has_discount] => [discount_type] => [discount_percentage] => [discount_percentage_absolute] => [discount_amount] => [discount_amount_to_display] => [price_amount] => 7.49 [unit_price_full] => [show_availability] => 1 [availability_message] => Please call us +33 297 11 80 95 [availability_date] => [availability] => unavailable ) [id] => 21280 [show_price] => 1 [labels] => Array ( [tax_short] => (tax incl.) [tax_long] => Tax included ) [ecotax] => Array ( [value] => €0.00 [amount] => 0 [rate] => 0 ) ) ) 1
Detailed features

The Black Minnow 120 Off-Shore Blue Combo and its spare body
The Black Minnow Combo includes an assembled lure (body + head + hook) and a spare body. Hidden in the soft body of the lure, this hook with a large opening allows to have a great efficiency when striking while avoiding the hooking on the bottom. This makes it possible to get to the bottom without losing a considerable number of lures...
This Combo includes:
A complete Black Minnow 120 lure mounted with a blue OffShore 25g lead head, a blue 120 body and a Krog hook
A spare body Black Minnow 120 color Blue
The 6 steps for the assembly of the Black Minnow
With the lead head upside down, insert the attachment system into the soft body all the way through without forcing.
Turn the lead head right side up so that it fits.
Put, if necessary, a glue point between the head and the body.
Through the opening on the underside of the soft body, look for the attachment system with the hook loop.
Walk the hook along the head attachment and check that it is in place.
Put the hook back through the soft body at the mark.
You might also like 1 other product seleted for you
<div class="fiche-txt"> <h2>Offshore lead heads for Black Minnow 70, 90, 120, 140 and 160</h2> <p>The Offshore Lead Heads are longer and heavier than the Shore Heads. They also use the patented Krog hidden hook system which is very easy to attach. This system, known as PH2S, increases the lure's longevity thanks to an excellent hold between the head and the body. It also makes mounting the lure much easier.</p> <h2>The Black Minnow, an innovative extra soft lure developed in Brittany</h2> <p>Designed around three main characteristics, the Black Minnow is a soft lure that is ultra simple to use and has amazing performance. A hidden Krog hook allows you to fish very close to the bottom without fear of getting hooked. Its PH2S attachment system optimises the swimming action of the lure and makes it easy to rig while ensuring a very effective hooking action. Its natural appearance and fluid swimming action: the extra soft plastic body of the Black Minnow® is closely linked to its lead head giving it a very natural balance and swimming action. Its translucent tail and colours enhance its mimicry.</p> </div>

unavailable
In the same category
4 other products seleted for you