available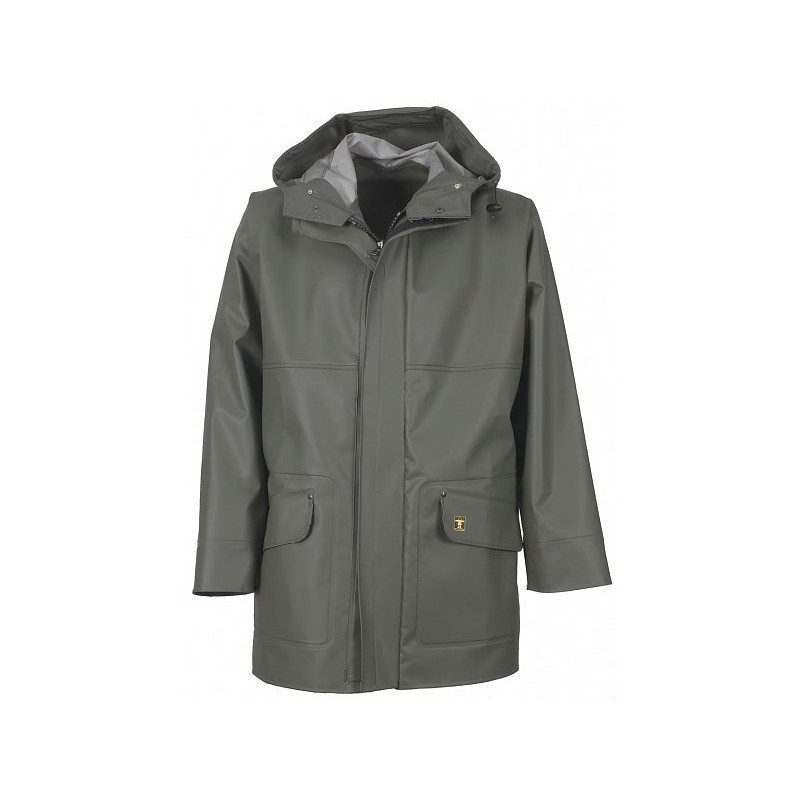 Detailed features
Rosbras jacket in Nylpêche fabric from Guy Cotten
The Rosbras Jacket is equipped with the "Magic" Hood which allows a panoramic view in all circumstances and makes it possible to wear a protective helmet. Its Kimono cut allows a great ease of movement. The seams are high frequency welded and ensure a perfect waterproofness. Closure by maxi-zipper under self-gripping flap. 2 waterproof pockets closed by hook and loop flap. Adjustable elasticated cuffs with snap fastener.
Guy Cotten meets the requirements of professional fishermen by launching its Nylpêche range
Designed and developed for industrial fishing, the fabric Nylpêche is adopted by a majority of fishermen throughout the world. The care taken with the coating, which contains only noble plasticizers, explains the excellent resistance of this fabric to temperature variations, as well as to oils and greases. The technical nature of Nylpêche ensures unequalled resistance and watertightness while retaining great flexibility.
Features of the Rosbras jacket in Nylpeach fabric.
Jacket made of breathable, durable and flexible Nylpeche fabric
Panoramic hood that moves with you
Wide hood adjustable around the face makes it possible to wear a helmet
Nylon maxi zipper closure under self-gripping flap
2 front pockets with self-gripping flaps
High frequency welded seams, 100 % waterproof
Elasticated cuffs with snap adjustment
In the same category
4 other products seleted for you