available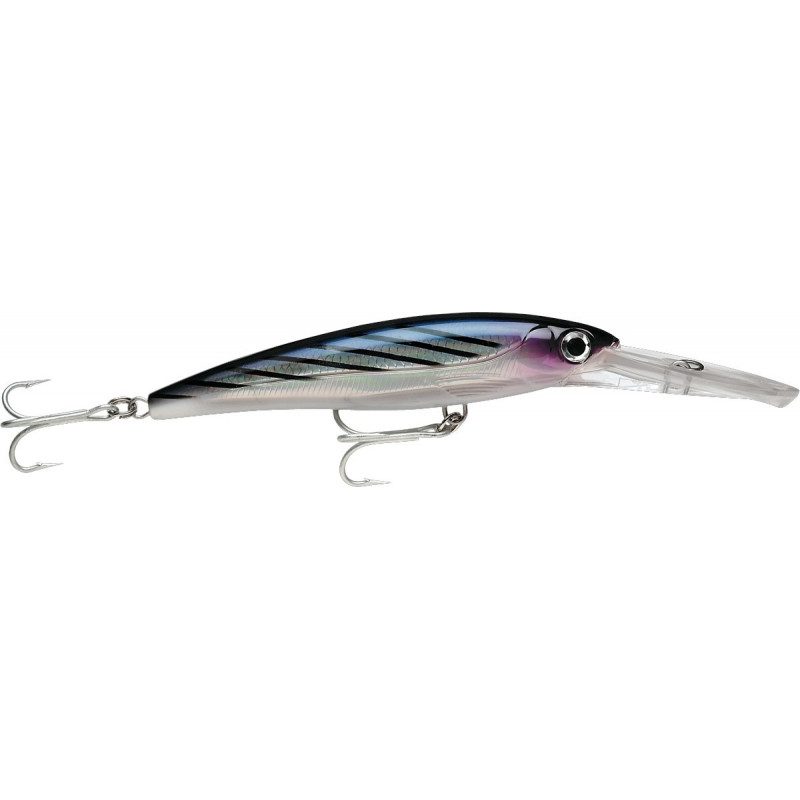 On sale!
€14.42 Tax included On sale! -50% €28.83
check_circle Shipped within 24h
Detailed features
The X-Rap has the ideal profile of a "minnow", its 3D structure, size and shape make it a perfect hard lure. Polivalent the X-Rap, can be used in action "SlashBait" or in a way, by taking the single action of a Rapala.
Action

"

SlashBait

"

Suspending

Translucent

coating

Internal

holographic

sheets

"

Long Cast

System"

(

except

XR04

)

Stainless steel

frame

Holographic

3D

eyes

Teaser

:

feathers

and

brill

VMC

®

Black Nickel

Hooks

Techniques:

Starting and

Train

-

Depth

of stroke:

0.6 to 1.8

m
In the same category
3 other products seleted for you
<p style="text-align:justify;"><span id="result_box" lang="en" xml:lang="en"><span class="hps">The</span> <span class="hps">Vision</span> <span class="hps">110 is</span> <span class="hps">a real machine to</span> <span class="hps">catch fish</span><span>.</span> <span class="hps">Swimming depth</span> <span class="hps">max</span><span>:</span> <span class="hps">1.8</span> <span class="hps">m</span><span>.</span> <span class="hps">The</span> <span class="hps">Vision</span> <span class="hps">110 has</span> <span class="hps">a stroke</span> <span class="hps">in</span> <span class="hps">evolution</span> <span class="hps">that has a</span> <span class="hps">broad</span> <span class="hps">spectrum</span> <span class="hps">of colors</span> <span class="hps">and</span> <span class="hps">visual</span> <span class="hps">changes</span> <span class="hps">to the slightest</span> <span class="hps">acceleration</span><span>.</span> <span class="hps">It</span> <span class="hps">might make you</span> <span class="hps">mad!</span> <span class="hps">Able to change</span> <span class="hps">five</span> <span class="hps">times</span> <span class="hps">each</span> <span class="hps">swaying</span> <span class="hps">light spectrum</span><span>,</span> <span class="hps">it</span> <span class="hps">remains unclear</span> <span class="hps">if</span> <span class="hps">his secret</span> <span class="hps">and efficiency</span> <span class="hps">come from</span> <span class="hps">this particular</span> <span class="hps">visual</span> <span class="hps">or just</span> <span class="hps">its</span> <span class="hps">great</span> <span class="hps">swimming</span><span>.</span> <span class="hps">Whether it's</span> <span class="hps">freshwater</span> <span class="hps">on</span> <span class="hps">black bass</span> <span class="hps">and pike</span> <span class="hps">or</span> <span class="hps">sea on</span> <span class="hps">the bars</span> <span class="hps">of the Atlantic or</span> <span class="hps">the</span> <span class="hps">Mediterranean Sea</span> <span class="hps">Wolves</span><span>,</span> <span class="hps">the</span> <span class="hps">Vision</span> <span class="hps">110 is</span> <span class="hps">definitely</span> <span class="hps">No.</span> <span class="hps">1 in its</span> <span class="hps">category</span><span>.</span></span></p>

available

<p style="text-align:justify;"><span id="result_box" lang="en" xml:lang="en"><span class="hps">Note that in</span> <span class="hps">2012</span> <span class="hps">the</span> <span class="hps">Original</span> <span class="hps">Layer</span> <span class="hps">X</span> <span class="hps">is replaced by the</span> <span class="hps">Super</span><span class="atn">-</span><span>X</span> <span class="hps atn">Layer (</span><span>Vios</span> <span class="hps">Mineral)</span><span>,</span> <span class="hps">made of a material</span> <span class="hps">stronger</span> <span class="hps">and more responsive.</span> <span class="hps">Its</span> <span class="hps">anise</span> <span class="hps">scent</span><span>,</span> <span class="hps">his</span> <span class="hps">rattle</span> <span class="hps">and</span> <span class="hps">natural</span> <span class="hps">colors</span> <span class="hps">are</span> <span class="hps">extremely</span> <span class="hps">behind</span> <span class="hps">its legendary</span> <span class="hps">efficiency</span><span>.</span> <span class="hps">Originally designed</span> <span class="hps">to cause</span> <span class="hps">fish</span> <span class="hps">lurking</span> <span class="hps">in inaccessible areas</span> <span class="hps atn">(</span><span>by</span> <span class="hps">skipping</span><span>)</span><span>,</span> <span class="hps">the</span> <span class="hps">X</span> <span class="hps">Layer</span> <span class="hps">quickly gained</span> <span class="hps">a</span> <span class="hps">huge</span> <span class="hps">reputation</span> <span class="hps">taker</span> <span class="hps">bar</span><span>.</span> <span class="hps">Mounted on</span> <span class="hps">jig</span> <span class="hps">and run by</span> <span class="hps">successive</span> <span class="hps">blows</span> <span class="hps">of</span> <span class="hps">scion</span><span>,</span> <span class="hps">it mimics</span> <span class="hps">perfectly the</span> <span class="hps">fleeting</span> <span class="hps">of a small</span> <span class="hps">swimming</span> <span class="hps">fish</span><span>.</span></span></p>

available

<p style="text-align:justify;"><span id="result_box" lang="en" xml:lang="en"> <span class="hps">In a</span> <span class="hps">unique design</span><span>,</span> <span class="hps">set</span> <span class="hps">by hand</span> <span class="hps">and tested in the</span> <span class="hps">basin</span><span>,</span> <span class="hps">the lure</span> <span class="hps">COUNT DOWN</span> <span class="hps">MAGNUM</span> <span class="hps">has something</span> <span class="hps">to be among the</span> <span class="hps">best lures</span> <span class="hps">in the world</span><span>.</span> <span class="hps">With dual</span> <span class="hps">functionality</span><span>,</span> <span class="hps">it is</span> <span class="hps">as formidable</span> <span class="hps">freshwater</span><span>,</span> <span class="hps">especially</span> <span class="hps">with</span> <span class="hps">pike and</span> <span class="hps">perch</span><span>.</span></span></p>

available