unavailable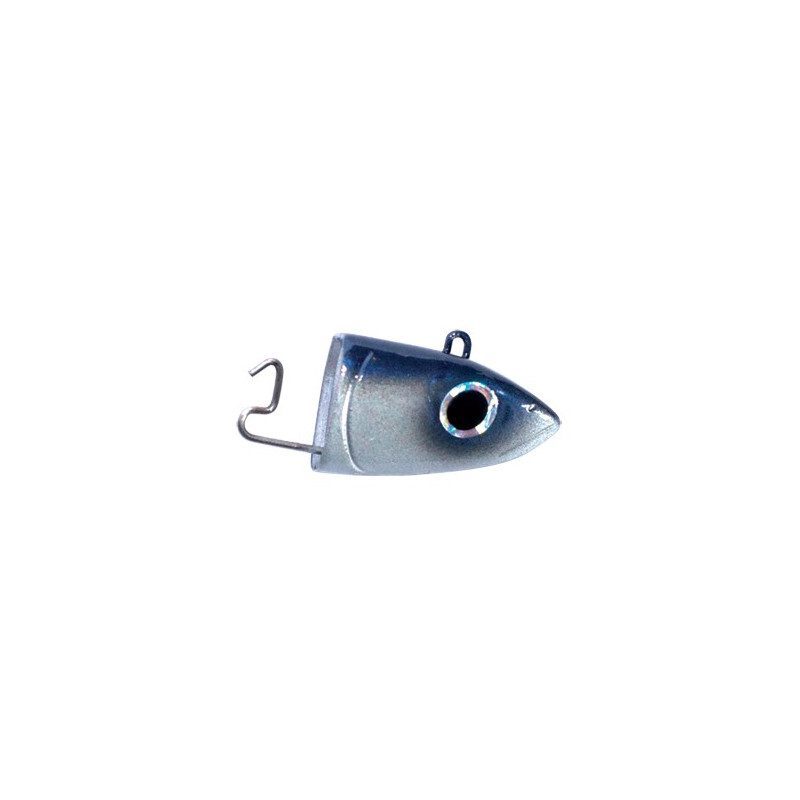 €4.12 Tax included -50% €8.25
clear Please call us +33 297 11 80 95
Detailed features
Offshore lead heads for Black Minnow 70, 90, 120, 140 and 160
The Offshore Lead Heads are longer and heavier than the Shore Heads. They also use the patented Krog hidden hook system which is very easy to attach. This system, known as PH2S, increases the lure's longevity thanks to an excellent hold between the head and the body. It also makes mounting the lure much easier.
The Black Minnow, an innovative extra soft lure developed in Brittany
Designed around three main characteristics, the Black Minnow is a soft lure that is ultra simple to use and has amazing performance. A hidden Krog hook allows you to fish very close to the bottom without fear of getting hooked. Its PH2S attachment system optimises the swimming action of the lure and makes it easy to rig while ensuring a very effective hooking action. Its natural appearance and fluid swimming action: the extra soft plastic body of the Black Minnow® is closely linked to its lead head giving it a very natural balance and swimming action. Its translucent tail and colours enhance its mimicry.
Exists in 4 variations corresponding to the different sizes of Black Minnow :
Offshore 6g : for the Black Minnow 70
Offshore 10g : for the Black Minnow 90
Offshore 25g : for the Black Minnow 120
Offshore 40g : for the Black Minnow 140
Offshore 60g : for the Black Minnow 160
The 6 steps for the assembly of the Black Minnow
With the lead head upside down, insert the
the flexible body to the end without forcing.
Turn the lead head right side up so that it fits.
Put, if necessary, a glue point between the head and the body.
In
through the opening on the underside of the soft body, look for the
attachment system with the hook loop.
Walk the hook along the head attachment and check that it is in place.
Put the hook back through the soft body at the mark.
In the same category
4 other products seleted for you