available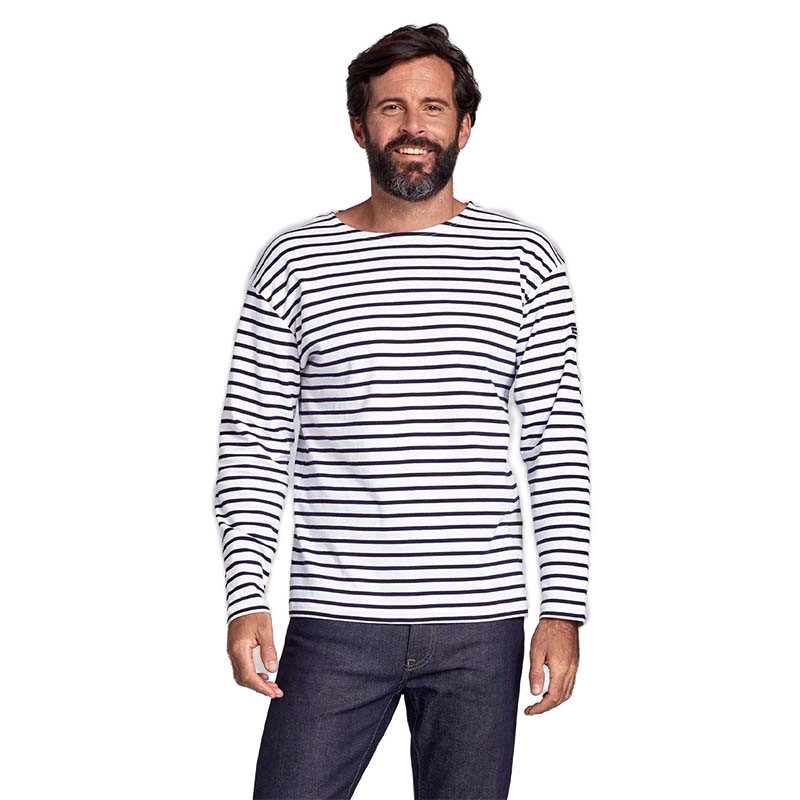 €57.50 -10% €51.75 Tax included
check_circle In stock
PrestaShop\PrestaShop\Adapter\Presenter\Product\ProductLazyArray Object ( [imageRetriever:PrestaShop\PrestaShop\Adapter\Presenter\Product\ProductLazyArray:private] => PrestaShop\PrestaShop\Adapter\Image\ImageRetriever Object ( [link:PrestaShop\PrestaShop\Adapter\Image\ImageRetriever:private] => Link Object ( [allow:protected] => 1 [url:protected] => /index.php [protocol_link] => https:// [protocol_content] => https:// [ssl_enable:protected] => 1 [urlShopId:protected] => [supportedBrowser] => ) ) [link:PrestaShop\PrestaShop\Adapter\Presenter\Product\ProductLazyArray:private] => Link Object ( [allow:protected] => 1 [url:protected] => /index.php [protocol_link] => https:// [protocol_content] => https:// [ssl_enable:protected] => 1 [urlShopId:protected] => [supportedBrowser] => ) [priceFormatter:PrestaShop\PrestaShop\Adapter\Presenter\Product\ProductLazyArray:private] => PrestaShop\PrestaShop\Adapter\Product\PriceFormatter Object ( ) [productColorsRetriever:PrestaShop\PrestaShop\Adapter\Presenter\Product\ProductLazyArray:private] => PrestaShop\PrestaShop\Adapter\Product\ProductColorsRetriever Object ( ) [translator:PrestaShop\PrestaShop\Adapter\Presenter\Product\ProductLazyArray:private] => PrestaShopBundle\Translation\TranslatorComponent Object ( [catalogues:protected] => Array ( [en-US] => Symfony\Component\Translation\MessageCatalogue Object ( [messages:Symfony\Component\Translation\MessageCatalogue:private] => Array ( [en-US] => Array ( [OK] => OK [No] => No [Yes] => Yes [Write your review] => Write your review [Sorry, your review cannot be posted.] => Sorry, your review cannot be posted. [Title] => Title [Your name] => Your name [Review] => Review [Required fields] => Required fields [Cancel] => Cancel [Send] => Send [Your comment has been submitted and will be available once approved by a moderator.] => Your comment has been submitted and will be available once approved by a moderator. [Your comment has been added!] => Your comment has been added! [Review sent] => Review sent [Your review cannot be sent] => Your review cannot be sent [By %1$s] => By %1$s [Report abuse] => Report abuse [Comments] => Comments [Sorry, your review appreciation cannot be sent.] => Sorry, your review appreciation cannot be sent. [Sorry, your abuse report cannot be sent.] => Sorry, your abuse report cannot be sent. [Last] => Last [Your review appreciation cannot be sent] => Your review appreciation cannot be sent [Report comment] => Report comment [Are you sure that you want to report this comment?] => Are you sure that you want to report this comment? [Report sent] => Report sent [Your report has been submitted and will be considered by a moderator.] => Your report has been submitted and will be considered by a moderator. [Your report cannot be sent] => Your report cannot be sent ) [ShopThemeGlobal] => Array ( [Créez votre compte professionnel] => Create your professional account [Demandez un devis] => Request a quote [Plus de 300 clients nous font confiance] => More than 300 customers trust us [Notre sélection de produits par métiers] => Our selection of products by trade [Vêtements pêche / Marin pêcheur] => Fishing clothes / Fisherman [Vêtements poissonnier] => Fishmonger's clothing [Vêtement moniteur de voile] => Sailing instructor clothing [Vêtement aquaculteur] => Aquaculturist clothing [Vêtement pisciliculteur] => Fish farmer's clothing [Vêtement conchyliculteur] => Conchyliculteur clothing [Vêtement de pluie professionnel] => Professional rainwear [+ 5000 produits] => + 5000 products [référencés pour vous] => referenced for you [+ 300 clients] => + 300 customers [nous font confiance] => trust us ) [ShopThemeGlobal ] => Array ( [Vêtements skipper] => Skipper clothing ) ) [metadata:Symfony\Component\Translation\MessageCatalogue:private] => Array ( ) [resources:Symfony\Component\Translation\MessageCatalogue:private] => Array ( ) [locale:Symfony\Component\Translation\MessageCatalogue:private] => en-US [fallbackCatalogue:Symfony\Component\Translation\MessageCatalogue:private] => [parent:Symfony\Component\Translation\MessageCatalogue:private] => ) ) [locale:Symfony\Component\Translation\Translator:private] => en-US [fallbackLocales:Symfony\Component\Translation\Translator:private] => Array ( ) [loaders:Symfony\Component\Translation\Translator:private] => Array ( ) [resources:Symfony\Component\Translation\Translator:private] => Array ( ) [formatter:Symfony\Component\Translation\Translator:private] => Symfony\Component\Translation\Formatter\MessageFormatter Object ( [selector:Symfony\Component\Translation\Formatter\MessageFormatter:private] => Symfony\Component\Translation\MessageSelector Object ( ) ) [cacheDir:Symfony\Component\Translation\Translator:private] => /home/httpd/html/www.picksea.com/var/cache/prod/translations [debug:Symfony\Component\Translation\Translator:private] => [configCacheFactory:Symfony\Component\Translation\Translator:private] => Symfony\Component\Config\ConfigCacheFactory Object ( [debug:Symfony\Component\Config\ConfigCacheFactory:private] => ) ) [settings:protected] => PrestaShop\PrestaShop\Core\Product\ProductPresentationSettings Object ( [catalog_mode] => [catalog_mode_with_prices] => 0 [restricted_country_mode] => [include_taxes] => 1 [allow_add_variant_to_cart_from_listing] => 1 [stock_management_enabled] => 1 [showPrices] => 1 [lastRemainingItems] => 0 ) [product:protected] => Array ( [id_shop_default] => 1 [id_manufacturer] => 10265 [id_supplier] => 10179 [reference] => AL-01525 [supplier_reference] => [location] => [width] => 0.000000 [height] => 0.000000 [depth] => 0.000000 [weight] => 1.000000 [quantity_discount] => 0 [ean13] => 3422760015327 [isbn] => [upc] => [cache_is_pack] => 0 [cache_has_attachments] => 0 [is_virtual] => 0 [state] => 1 [additional_delivery_times] => 1 [delivery_in_stock] => [delivery_out_stock] => [id_category_default] => 106951 [id_tax_rules_group] => 36 [on_sale] => 0 [online_only] => 0 [ecotax] => 0 [minimal_quantity] => 1 [low_stock_threshold] => [low_stock_alert] => 0 [price] => €51.75 [wholesale_price] => 24.100000 [unity] => [unit_price_ratio] => 0.000000 [additional_shipping_cost] => 0.00 [customizable] => 0 [text_fields] => 0 [uploadable_files] => 0 [redirect_type] => 301-category [id_type_redirected] => 106951 [available_for_order] => 1 [available_date] => [show_condition] => 0 [condition] => new [show_price] => 1 [indexed] => 0 [visibility] => both [cache_default_attribute] => 88982 [advanced_stock_management] => 0 [date_add] => 2015-01-15 16:54:01 [date_upd] => 2023-11-29 15:05:05 [pack_stock_type] => 3 [meta_description] => The Loctudy Armor-Lux Sailor is a long-sleeved t-shirt. Its look allows it to be worn on the boat but also back on land. [meta_keywords] => [meta_title] => Marinière Loctudy long sleeves | Picksea [link_rewrite] => mariniere-loctudy-long-sleeves [name] => Marinière Loctudy long sleeves [description] =>

100% cotton interlock
Long sleeves

[description_short] =>

Loctudy Marinière Armor-Lux long sleeves

The Loctudy Armor-Lux Sailor is a long-sleeved t-shirt. Its look allows it to be worn on the boat but also back on land. If you are looking for a loose and comfortable garment for boating, the beach or your urban outings, the long-sleeved sailor model will be perfect for a walk in the middle of the season. So, choose Armor-Lux quality by ordering on Picksea, your online shop specialized for nautical equipment.

Order from Picksea

For over 75 years, Armor-Lux has been offering a whole range of quality clothing based on the values of Brittany and the marine world. Find the flagship products of the Breton brand: sailor jacket, sailor sweater, pea jacket on Picksea, the online shop specialized for nautical equipment. Do you have a question about the product? In any case, you can return or exchange the product by sending it back to us. Picksea is a customer service to help you choose and buy online.

[available_now] => [available_later] => [video] => [personnalisation] => 1 [markdown] => [catdecathon] => [id] => 25158 [id_product] => 25158 [out_of_stock] => 1 [new] => 0 [id_product_attribute] => 88982 [quantity_wanted] => 1 [extraContent] => Array ( ) [allow_oosp] => 1 [category] => mariniere [category_name] => Marinière [link] => https://www.picksea.com/en/mariniere-loctudy-long-sleeves-armor-lux-25158.html [attribute_price] => 0 [price_tax_exc] => 51.75 [price_without_reduction] => 57.5 [price_without_reduction_without_tax] => 57.5 [reduction] => 5.75 [reduction_without_tax] => 5.75 [specific_prices] => Array ( [id_specific_price] => 641245835 [id_specific_price_rule] => 0 [id_cart] => 0 [id_product] => 25158 [id_shop] => 1 [id_shop_group] => 0 [id_currency] => 0 [id_country] => 0 [id_group] => 0 [id_customer] => 0 [id_product_attribute] => 0 [price] => -1.000000 [from_quantity] => 1 [reduction] => 0.100000 [reduction_tax] => 1 [reduction_type] => percentage [from] => 0000-00-00 00:00:00 [to] => 0000-00-00 00:00:00 [score] => 48 ) [quantity] => 2 [quantity_all_versions] => 8 [id_image] => en-default [features] => Array ( [0] => Array ( [name] => Type [value] => Clothes [id_feature] => 256 [position] => 20 ) ) [attachments] => Array ( ) [virtual] => 0 [pack] => 0 [packItems] => Array ( ) [nopackprice] => 0 [customization_required] => [attributes] => Array ( [5] => Array ( [id_attribute] => 47 [id_attribute_group] => 5 [name] => XXL [group] => Size [reference] => AL-01525-320-6 [ean13] => 3422760080516 [isbn] => [upc] => ) [2] => Array ( [id_attribute] => 21902 [id_attribute_group] => 2 [name] => blanc + rouge [group] => Color [reference] => AL-01525-320-6 [ean13] => 3422760080516 [isbn] => [upc] => ) ) [rate] => 0 [tax_name] => [ecotax_rate] => 0 [unit_price] => [customizations] => Array ( [fields] => Array ( ) ) [id_customization] => 0 [is_customizable] => [show_quantities] => 1 [quantity_label] => Items [quantity_discounts] => Array ( ) [customer_group_discount] => 0 [title] => Marinière Loctudy long sleeves [images] => Array ( [0] => Array ( [bySize] => Array ( [small_default] => Array ( [url] => https://www.picksea.com/76562-small_default/mariniere-loctudy-long-sleeves.jpg [width] => 98 [height] => 98 ) [cart_default] => Array ( [url] => https://www.picksea.com/76562-cart_default/mariniere-loctudy-long-sleeves.jpg [width] => 125 [height] => 125 ) [home_default] => Array ( [url] => https://www.picksea.com/76562-home_default/mariniere-loctudy-long-sleeves.jpg [width] => 250 [height] => 250 ) [home_large] => Array ( [url] => https://www.picksea.com/76562-home_large/mariniere-loctudy-long-sleeves.jpg [width] => 280 [height] => 280 ) [medium_default] => Array ( [url] => https://www.picksea.com/76562-medium_default/mariniere-loctudy-long-sleeves.jpg [width] => 452 [height] => 452 ) [large_default] => Array ( [url] => https://www.picksea.com/76562-large_default/mariniere-loctudy-long-sleeves.jpg [width] => 800 [height] => 800 ) ) [small] => Array ( [url] => https://www.picksea.com/76562-small_default/mariniere-loctudy-long-sleeves.jpg [width] => 98 [height] => 98 ) [medium] => Array ( [url] => https://www.picksea.com/76562-home_large/mariniere-loctudy-long-sleeves.jpg [width] => 280 [height] => 280 ) [large] => Array ( [url] => https://www.picksea.com/76562-large_default/mariniere-loctudy-long-sleeves.jpg [width] => 800 [height] => 800 ) [legend] => [cover] => 1 [id_image] => 76562 [position] => 1 [associatedVariants] => Array ( [0] => 88982 ) ) [1] => Array ( [bySize] => Array ( [small_default] => Array ( [url] => https://www.picksea.com/76561-small_default/mariniere-loctudy-long-sleeves.jpg [width] => 98 [height] => 98 ) [cart_default] => Array ( [url] => https://www.picksea.com/76561-cart_default/mariniere-loctudy-long-sleeves.jpg [width] => 125 [height] => 125 ) [home_default] => Array ( [url] => https://www.picksea.com/76561-home_default/mariniere-loctudy-long-sleeves.jpg [width] => 250 [height] => 250 ) [home_large] => Array ( [url] => https://www.picksea.com/76561-home_large/mariniere-loctudy-long-sleeves.jpg [width] => 280 [height] => 280 ) [medium_default] => Array ( [url] => https://www.picksea.com/76561-medium_default/mariniere-loctudy-long-sleeves.jpg [width] => 452 [height] => 452 ) [large_default] => Array ( [url] => https://www.picksea.com/76561-large_default/mariniere-loctudy-long-sleeves.jpg [width] => 800 [height] => 800 ) ) [small] => Array ( [url] => https://www.picksea.com/76561-small_default/mariniere-loctudy-long-sleeves.jpg [width] => 98 [height] => 98 ) [medium] => Array ( [url] => https://www.picksea.com/76561-home_large/mariniere-loctudy-long-sleeves.jpg [width] => 280 [height] => 280 ) [large] => Array ( [url] => https://www.picksea.com/76561-large_default/mariniere-loctudy-long-sleeves.jpg [width] => 800 [height] => 800 ) [legend] => [cover] => [id_image] => 76561 [position] => 2 [associatedVariants] => Array ( [0] => 88982 ) ) [2] => Array ( [bySize] => Array ( [small_default] => Array ( [url] => https://www.picksea.com/37389-small_default/mariniere-loctudy-long-sleeves.jpg [width] => 98 [height] => 98 ) [cart_default] => Array ( [url] => https://www.picksea.com/37389-cart_default/mariniere-loctudy-long-sleeves.jpg [width] => 125 [height] => 125 ) [home_default] => Array ( [url] => https://www.picksea.com/37389-home_default/mariniere-loctudy-long-sleeves.jpg [width] => 250 [height] => 250 ) [home_large] => Array ( [url] => https://www.picksea.com/37389-home_large/mariniere-loctudy-long-sleeves.jpg [width] => 280 [height] => 280 ) [medium_default] => Array ( [url] => https://www.picksea.com/37389-medium_default/mariniere-loctudy-long-sleeves.jpg [width] => 452 [height] => 452 ) [large_default] => Array ( [url] => https://www.picksea.com/37389-large_default/mariniere-loctudy-long-sleeves.jpg [width] => 800 [height] => 800 ) ) [small] => Array ( [url] => https://www.picksea.com/37389-small_default/mariniere-loctudy-long-sleeves.jpg [width] => 98 [height] => 98 ) [medium] => Array ( [url] => https://www.picksea.com/37389-home_large/mariniere-loctudy-long-sleeves.jpg [width] => 280 [height] => 280 ) [large] => Array ( [url] => https://www.picksea.com/37389-large_default/mariniere-loctudy-long-sleeves.jpg [width] => 800 [height] => 800 ) [legend] => [cover] => [id_image] => 37389 [position] => 5 [associatedVariants] => Array ( [0] => 88982 [1] => 88946 [2] => 88973 [3] => 88964 [4] => 114201 [5] => 88955 [6] => 88937 ) ) ) [cover] => Array ( [bySize] => Array ( [small_default] => Array ( [url] => https://www.picksea.com/76562-small_default/mariniere-loctudy-long-sleeves.jpg [width] => 98 [height] => 98 ) [cart_default] => Array ( [url] => https://www.picksea.com/76562-cart_default/mariniere-loctudy-long-sleeves.jpg [width] => 125 [height] => 125 ) [home_default] => Array ( [url] => https://www.picksea.com/76562-home_default/mariniere-loctudy-long-sleeves.jpg [width] => 250 [height] => 250 ) [home_large] => Array ( [url] => https://www.picksea.com/76562-home_large/mariniere-loctudy-long-sleeves.jpg [width] => 280 [height] => 280 ) [medium_default] => Array ( [url] => https://www.picksea.com/76562-medium_default/mariniere-loctudy-long-sleeves.jpg [width] => 452 [height] => 452 ) [large_default] => Array ( [url] => https://www.picksea.com/76562-large_default/mariniere-loctudy-long-sleeves.jpg [width] => 800 [height] => 800 ) ) [small] => Array ( [url] => https://www.picksea.com/76562-small_default/mariniere-loctudy-long-sleeves.jpg [width] => 98 [height] => 98 ) [medium] => Array ( [url] => https://www.picksea.com/76562-home_large/mariniere-loctudy-long-sleeves.jpg [width] => 280 [height] => 280 ) [large] => Array ( [url] => https://www.picksea.com/76562-large_default/mariniere-loctudy-long-sleeves.jpg [width] => 800 [height] => 800 ) [legend] => [cover] => 1 [id_image] => 76562 [position] => 1 [associatedVariants] => Array ( [0] => 88982 ) ) [has_discount] => 1 [discount_type] => percentage [discount_percentage] => -10% [discount_percentage_absolute] => 10% [discount_amount] => €5.75 [discount_amount_to_display] => -€5.75 [price_amount] => 51.75 [regular_price_amount] => 57.5 [regular_price] => €57.50 [discount_to_display] => €5.75 [unit_price_full] => [show_availability] => 1 [availability_date] => [availability_message] => In stock [availability] => available ) [language:PrestaShop\PrestaShop\Adapter\Presenter\Product\ProductLazyArray:private] => Language Object ( [id] => 3 [name] => English GB (English) [iso_code] => en [locale] => en-US [language_code] => en [date_format_lite] => Y-m-d [date_format_full] => Y-m-d H:i:s [is_rtl] => 0 [active] => 1 [webserviceParameters:protected] => Array ( [objectNodeName] => language [objectsNodeName] => languages ) [translationsFilesAndVars:protected] => Array ( [fields] => _FIELDS [errors] => _ERRORS [admin] => _LANGADM [pdf] => _LANGPDF [tabs] => tabs ) [id_lang:protected] => [id_shop:protected] => 1 [id_shop_list] => Array ( ) [get_shop_from_context:protected] => 1 [table:protected] => lang [identifier:protected] => id_lang [fieldsRequired:protected] => Array ( [0] => name [1] => iso_code [2] => date_format_lite [3] => date_format_full ) [fieldsSize:protected] => Array ( [name] => 32 [iso_code] => 2 [locale] => 5 [language_code] => 5 [date_format_lite] => 32 [date_format_full] => 32 ) [fieldsValidate:protected] => Array ( [name] => isGenericName [iso_code] => isLanguageIsoCode [locale] => isLocale [language_code] => isLanguageCode [active] => isBool [is_rtl] => isBool [date_format_lite] => isPhpDateFormat [date_format_full] => isPhpDateFormat ) [fieldsRequiredLang:protected] => Array ( ) [fieldsSizeLang:protected] => Array ( ) [fieldsValidateLang:protected] => Array ( ) [tables:protected] => Array ( ) [image_dir:protected] => [image_format:protected] => jpg [translator:protected] => [def:protected] => Array ( [table] => lang [primary] => id_lang [fields] => Array ( [name] => Array ( [type] => 3 [validate] => isGenericName [required] => 1 [size] => 32 ) [iso_code] => Array ( [type] => 3 [validate] => isLanguageIsoCode [required] => 1 [size] => 2 ) [locale] => Array ( [type] => 3 [validate] => isLocale [size] => 5 ) [language_code] => Array ( [type] => 3 [validate] => isLanguageCode [size] => 5 ) [active] => Array ( [type] => 2 [validate] => isBool ) [is_rtl] => Array ( [type] => 2 [validate] => isBool ) [date_format_lite] => Array ( [type] => 3 [validate] => isPhpDateFormat [required] => 1 [size] => 32 ) [date_format_full] => Array ( [type] => 3 [validate] => isPhpDateFormat [required] => 1 [size] => 32 ) ) [classname] => Language ) [update_fields:protected] => [force_id] => ) [arrayAccessList:PrestaShop\PrestaShop\Adapter\Presenter\AbstractLazyArray:private] => ArrayObject Object ( [storage:ArrayObject:private] => Array ( [id] => Array ( [type] => method [value] => getId ) [attributes] => Array ( [type] => method [value] => getAttributes ) [show_price] => Array ( [type] => method [value] => getShowPrice ) [weight_unit] => Array ( [type] => method [value] => getWeightUnit ) [url] => Array ( [type] => method [value] => getUrl ) [canonical_url] => Array ( [type] => method [value] => getCanonicalUrl ) [add_to_cart_url] => Array ( [type] => method [value] => getAddToCartUrl ) [condition] => Array ( [type] => method [value] => getCondition ) [delivery_information] => Array ( [type] => method [value] => getDeliveryInformation ) [embedded_attributes] => Array ( [type] => method [value] => getEmbeddedAttributes ) [file_size_formatted] => Array ( [type] => method [value] => getFileSizeFormatted ) [attachments] => Array ( [type] => method [value] => getAttachments ) [quantity_discounts] => Array ( [type] => method [value] => getQuantityDiscounts ) [reference_to_display] => Array ( [type] => method [value] => getReferenceToDisplay ) [grouped_features] => Array ( [type] => method [value] => getGroupedFeatures ) [seo_availability] => Array ( [type] => method [value] => getSeoAvailability ) [labels] => Array ( [type] => method [value] => getLabels ) [ecotax] => Array ( [type] => method [value] => getEcotax ) [flags] => Array ( [type] => method [value] => getFlags ) [main_variants] => Array ( [type] => method [value] => getMainVariants ) [specific_references] => Array ( [type] => method [value] => getSpecificReferences ) [id_shop_default] => Array ( [type] => variable [value] => 1 ) [id_manufacturer] => Array ( [type] => variable [value] => 10265 ) [id_supplier] => Array ( [type] => variable [value] => 10179 ) [reference] => Array ( [type] => variable [value] => AL-01525 ) [supplier_reference] => Array ( [type] => variable [value] => ) [location] => Array ( [type] => variable [value] => ) [width] => Array ( [type] => variable [value] => 0.000000 ) [height] => Array ( [type] => variable [value] => 0.000000 ) [depth] => Array ( [type] => variable [value] => 0.000000 ) [weight] => Array ( [type] => variable [value] => 1.000000 ) [quantity_discount] => Array ( [type] => variable [value] => 0 ) [ean13] => Array ( [type] => variable [value] => 3422760015327 ) [isbn] => Array ( [type] => variable [value] => ) [upc] => Array ( [type] => variable [value] => ) [cache_is_pack] => Array ( [type] => variable [value] => 0 ) [cache_has_attachments] => Array ( [type] => variable [value] => 0 ) [is_virtual] => Array ( [type] => variable [value] => 0 ) [state] => Array ( [type] => variable [value] => 1 ) [additional_delivery_times] => Array ( [type] => variable [value] => 1 ) [delivery_in_stock] => Array ( [type] => variable [value] => ) [delivery_out_stock] => Array ( [type] => variable [value] => ) [id_category_default] => Array ( [type] => variable [value] => 106951 ) [id_tax_rules_group] => Array ( [type] => variable [value] => 36 ) [on_sale] => Array ( [type] => variable [value] => 0 ) [online_only] => Array ( [type] => variable [value] => 0 ) [minimal_quantity] => Array ( [type] => variable [value] => 1 ) [low_stock_threshold] => Array ( [type] => variable [value] => ) [low_stock_alert] => Array ( [type] => variable [value] => 0 ) [price] => Array ( [type] => variable [value] => €51.75 ) [wholesale_price] => Array ( [type] => variable [value] => 24.100000 ) [unity] => Array ( [type] => variable [value] => ) [unit_price_ratio] => Array ( [type] => variable [value] => 0.000000 ) [additional_shipping_cost] => Array ( [type] => variable [value] => 0.00 ) [customizable] => Array ( [type] => variable [value] => 0 ) [text_fields] => Array ( [type] => variable [value] => 0 ) [uploadable_files] => Array ( [type] => variable [value] => 0 ) [redirect_type] => Array ( [type] => variable [value] => 301-category ) [id_type_redirected] => Array ( [type] => variable [value] => 106951 ) [available_for_order] => Array ( [type] => variable [value] => 1 ) [available_date] => Array ( [type] => variable [value] => ) [show_condition] => Array ( [type] => variable [value] => 0 ) [indexed] => Array ( [type] => variable [value] => 0 ) [visibility] => Array ( [type] => variable [value] => both ) [cache_default_attribute] => Array ( [type] => variable [value] => 88982 ) [advanced_stock_management] => Array ( [type] => variable [value] => 0 ) [date_add] => Array ( [type] => variable [value] => 2015-01-15 16:54:01 ) [date_upd] => Array ( [type] => variable [value] => 2023-11-29 15:05:05 ) [pack_stock_type] => Array ( [type] => variable [value] => 3 ) [meta_description] => Array ( [type] => variable [value] => The Loctudy Armor-Lux Sailor is a long-sleeved t-shirt. Its look allows it to be worn on the boat but also back on land. ) [meta_keywords] => Array ( [type] => variable [value] => ) [meta_title] => Array ( [type] => variable [value] => Marinière Loctudy long sleeves | Picksea ) [link_rewrite] => Array ( [type] => variable [value] => mariniere-loctudy-long-sleeves ) [name] => Array ( [type] => variable [value] => Marinière Loctudy long sleeves ) [description] => Array ( [type] => variable [value] =>

100% cotton interlock
Long sleeves

) [description_short] => Array ( [type] => variable [value] =>

Loctudy Marinière Armor-Lux long sleeves

The Loctudy Armor-Lux Sailor is a long-sleeved t-shirt. Its look allows it to be worn on the boat but also back on land. If you are looking for a loose and comfortable garment for boating, the beach or your urban outings, the long-sleeved sailor model will be perfect for a walk in the middle of the season. So, choose Armor-Lux quality by ordering on Picksea, your online shop specialized for nautical equipment.

Order from Picksea

For over 75 years, Armor-Lux has been offering a whole range of quality clothing based on the values of Brittany and the marine world. Find the flagship products of the Breton brand: sailor jacket, sailor sweater, pea jacket on Picksea, the online shop specialized for nautical equipment. Do you have a question about the product? In any case, you can return or exchange the product by sending it back to us. Picksea is a customer service to help you choose and buy online.

) [available_now] => Array ( [type] => variable [value] => ) [available_later] => Array ( [type] => variable [value] => ) [video] => Array ( [type] => variable [value] => ) [personnalisation] => Array ( [type] => variable [value] => 1 ) [markdown] => Array ( [type] => variable [value] => ) [catdecathon] => Array ( [type] => variable [value] => ) [id_product] => Array ( [type] => variable [value] => 25158 ) [out_of_stock] => Array ( [type] => variable [value] => 1 ) [new] => Array ( [type] => variable [value] => 0 ) [id_product_attribute] => Array ( [type] => variable [value] => 88982 ) [quantity_wanted] => Array ( [type] => variable [value] => 1 ) [extraContent] => Array ( [type] => variable [value] => Array ( ) ) [allow_oosp] => Array ( [type] => variable [value] => 1 ) [category] => Array ( [type] => variable [value] => mariniere ) [category_name] => Array ( [type] => variable [value] => Marinière ) [link] => Array ( [type] => variable [value] => https://www.picksea.com/en/mariniere-loctudy-long-sleeves-armor-lux-25158.html ) [attribute_price] => Array ( [type] => variable [value] => 0 ) [price_tax_exc] => Array ( [type] => variable [value] => 51.75 ) [price_without_reduction] => Array ( [type] => variable [value] => 57.5 ) [price_without_reduction_without_tax] => Array ( [type] => variable [value] => 57.5 ) [reduction] => Array ( [type] => variable [value] => 5.75 ) [reduction_without_tax] => Array ( [type] => variable [value] => 5.75 ) [specific_prices] => Array ( [type] => variable [value] => Array ( [id_specific_price] => 641245835 [id_specific_price_rule] => 0 [id_cart] => 0 [id_product] => 25158 [id_shop] => 1 [id_shop_group] => 0 [id_currency] => 0 [id_country] => 0 [id_group] => 0 [id_customer] => 0 [id_product_attribute] => 0 [price] => -1.000000 [from_quantity] => 1 [reduction] => 0.100000 [reduction_tax] => 1 [reduction_type] => percentage [from] => 0000-00-00 00:00:00 [to] => 0000-00-00 00:00:00 [score] => 48 ) ) [quantity] => Array ( [type] => variable [value] => 2 ) [quantity_all_versions] => Array ( [type] => variable [value] => 8 ) [id_image] => Array ( [type] => variable [value] => en-default ) [features] => Array ( [type] => variable [value] => Array ( [0] => Array ( [name] => Type [value] => Clothes [id_feature] => 256 [position] => 20 ) ) ) [virtual] => Array ( [type] => variable [value] => 0 ) [pack] => Array ( [type] => variable [value] => 0 ) [packItems] => Array ( [type] => variable [value] => Array ( ) ) [nopackprice] => Array ( [type] => variable [value] => 0 ) [customization_required] => Array ( [type] => variable [value] => ) [rate] => Array ( [type] => variable [value] => 0 ) [tax_name] => Array ( [type] => variable [value] => ) [ecotax_rate] => Array ( [type] => variable [value] => 0 ) [unit_price] => Array ( [type] => variable [value] => ) [customizations] => Array ( [type] => variable [value] => Array ( [fields] => Array ( ) ) ) [id_customization] => Array ( [type] => variable [value] => 0 ) [is_customizable] => Array ( [type] => variable [value] => ) [show_quantities] => Array ( [type] => variable [value] => 1 ) [quantity_label] => Array ( [type] => variable [value] => Items ) [customer_group_discount] => Array ( [type] => variable [value] => 0 ) [title] => Array ( [type] => variable [value] => Marinière Loctudy long sleeves ) [images] => Array ( [type] => variable [value] => Array ( [0] => Array ( [bySize] => Array ( [small_default] => Array ( [url] => https://www.picksea.com/76562-small_default/mariniere-loctudy-long-sleeves.jpg [width] => 98 [height] => 98 ) [cart_default] => Array ( [url] => https://www.picksea.com/76562-cart_default/mariniere-loctudy-long-sleeves.jpg [width] => 125 [height] => 125 ) [home_default] => Array ( [url] => https://www.picksea.com/76562-home_default/mariniere-loctudy-long-sleeves.jpg [width] => 250 [height] => 250 ) [home_large] => Array ( [url] => https://www.picksea.com/76562-home_large/mariniere-loctudy-long-sleeves.jpg [width] => 280 [height] => 280 ) [medium_default] => Array ( [url] => https://www.picksea.com/76562-medium_default/mariniere-loctudy-long-sleeves.jpg [width] => 452 [height] => 452 ) [large_default] => Array ( [url] => https://www.picksea.com/76562-large_default/mariniere-loctudy-long-sleeves.jpg [width] => 800 [height] => 800 ) ) [small] => Array ( [url] => https://www.picksea.com/76562-small_default/mariniere-loctudy-long-sleeves.jpg [width] => 98 [height] => 98 ) [medium] => Array ( [url] => https://www.picksea.com/76562-home_large/mariniere-loctudy-long-sleeves.jpg [width] => 280 [height] => 280 ) [large] => Array ( [url] => https://www.picksea.com/76562-large_default/mariniere-loctudy-long-sleeves.jpg [width] => 800 [height] => 800 ) [legend] => [cover] => 1 [id_image] => 76562 [position] => 1 [associatedVariants] => Array ( [0] => 88982 ) ) [1] => Array ( [bySize] => Array ( [small_default] => Array ( [url] => https://www.picksea.com/76561-small_default/mariniere-loctudy-long-sleeves.jpg [width] => 98 [height] => 98 ) [cart_default] => Array ( [url] => https://www.picksea.com/76561-cart_default/mariniere-loctudy-long-sleeves.jpg [width] => 125 [height] => 125 ) [home_default] => Array ( [url] => https://www.picksea.com/76561-home_default/mariniere-loctudy-long-sleeves.jpg [width] => 250 [height] => 250 ) [home_large] => Array ( [url] => https://www.picksea.com/76561-home_large/mariniere-loctudy-long-sleeves.jpg [width] => 280 [height] => 280 ) [medium_default] => Array ( [url] => https://www.picksea.com/76561-medium_default/mariniere-loctudy-long-sleeves.jpg [width] => 452 [height] => 452 ) [large_default] => Array ( [url] => https://www.picksea.com/76561-large_default/mariniere-loctudy-long-sleeves.jpg [width] => 800 [height] => 800 ) ) [small] => Array ( [url] => https://www.picksea.com/76561-small_default/mariniere-loctudy-long-sleeves.jpg [width] => 98 [height] => 98 ) [medium] => Array ( [url] => https://www.picksea.com/76561-home_large/mariniere-loctudy-long-sleeves.jpg [width] => 280 [height] => 280 ) [large] => Array ( [url] => https://www.picksea.com/76561-large_default/mariniere-loctudy-long-sleeves.jpg [width] => 800 [height] => 800 ) [legend] => [cover] => [id_image] => 76561 [position] => 2 [associatedVariants] => Array ( [0] => 88982 ) ) [2] => Array ( [bySize] => Array ( [small_default] => Array ( [url] => https://www.picksea.com/37389-small_default/mariniere-loctudy-long-sleeves.jpg [width] => 98 [height] => 98 ) [cart_default] => Array ( [url] => https://www.picksea.com/37389-cart_default/mariniere-loctudy-long-sleeves.jpg [width] => 125 [height] => 125 ) [home_default] => Array ( [url] => https://www.picksea.com/37389-home_default/mariniere-loctudy-long-sleeves.jpg [width] => 250 [height] => 250 ) [home_large] => Array ( [url] => https://www.picksea.com/37389-home_large/mariniere-loctudy-long-sleeves.jpg [width] => 280 [height] => 280 ) [medium_default] => Array ( [url] => https://www.picksea.com/37389-medium_default/mariniere-loctudy-long-sleeves.jpg [width] => 452 [height] => 452 ) [large_default] => Array ( [url] => https://www.picksea.com/37389-large_default/mariniere-loctudy-long-sleeves.jpg [width] => 800 [height] => 800 ) ) [small] => Array ( [url] => https://www.picksea.com/37389-small_default/mariniere-loctudy-long-sleeves.jpg [width] => 98 [height] => 98 ) [medium] => Array ( [url] => https://www.picksea.com/37389-home_large/mariniere-loctudy-long-sleeves.jpg [width] => 280 [height] => 280 ) [large] => Array ( [url] => https://www.picksea.com/37389-large_default/mariniere-loctudy-long-sleeves.jpg [width] => 800 [height] => 800 ) [legend] => [cover] => [id_image] => 37389 [position] => 5 [associatedVariants] => Array ( [0] => 88982 [1] => 88946 [2] => 88973 [3] => 88964 [4] => 114201 [5] => 88955 [6] => 88937 ) ) ) ) [cover] => Array ( [type] => variable [value] => Array ( [bySize] => Array ( [small_default] => Array ( [url] => https://www.picksea.com/76562-small_default/mariniere-loctudy-long-sleeves.jpg [width] => 98 [height] => 98 ) [cart_default] => Array ( [url] => https://www.picksea.com/76562-cart_default/mariniere-loctudy-long-sleeves.jpg [width] => 125 [height] => 125 ) [home_default] => Array ( [url] => https://www.picksea.com/76562-home_default/mariniere-loctudy-long-sleeves.jpg [width] => 250 [height] => 250 ) [home_large] => Array ( [url] => https://www.picksea.com/76562-home_large/mariniere-loctudy-long-sleeves.jpg [width] => 280 [height] => 280 ) [medium_default] => Array ( [url] => https://www.picksea.com/76562-medium_default/mariniere-loctudy-long-sleeves.jpg [width] => 452 [height] => 452 ) [large_default] => Array ( [url] => https://www.picksea.com/76562-large_default/mariniere-loctudy-long-sleeves.jpg [width] => 800 [height] => 800 ) ) [small] => Array ( [url] => https://www.picksea.com/76562-small_default/mariniere-loctudy-long-sleeves.jpg [width] => 98 [height] => 98 ) [medium] => Array ( [url] => https://www.picksea.com/76562-home_large/mariniere-loctudy-long-sleeves.jpg [width] => 280 [height] => 280 ) [large] => Array ( [url] => https://www.picksea.com/76562-large_default/mariniere-loctudy-long-sleeves.jpg [width] => 800 [height] => 800 ) [legend] => [cover] => 1 [id_image] => 76562 [position] => 1 [associatedVariants] => Array ( [0] => 88982 ) ) ) [has_discount] => Array ( [type] => variable [value] => 1 ) [discount_type] => Array ( [type] => variable [value] => percentage ) [discount_percentage] => Array ( [type] => variable [value] => -10% ) [discount_percentage_absolute] => Array ( [type] => variable [value] => 10% ) [discount_amount] => Array ( [type] => variable [value] => €5.75 ) [discount_amount_to_display] => Array ( [type] => variable [value] => -€5.75 ) [price_amount] => Array ( [type] => variable [value] => 51.75 ) [regular_price_amount] => Array ( [type] => variable [value] => 57.5 ) [regular_price] => Array ( [type] => variable [value] => €57.50 ) [discount_to_display] => Array ( [type] => variable [value] => €5.75 ) [unit_price_full] => Array ( [type] => variable [value] => ) [show_availability] => Array ( [type] => variable [value] => 1 ) [availability_date] => Array ( [type] => variable [value] => ) [availability_message] => Array ( [type] => variable [value] => In stock ) [availability] => Array ( [type] => variable [value] => available ) ) ) [arrayAccessIterator:PrestaShop\PrestaShop\Adapter\Presenter\AbstractLazyArray:private] => ArrayIterator Object ( [storage:ArrayIterator:private] => ArrayObject Object ( [storage:ArrayObject:private] => Array ( [id] => Array ( [type] => method [value] => getId ) [attributes] => Array ( [type] => method [value] => getAttributes ) [show_price] => Array ( [type] => method [value] => getShowPrice ) [weight_unit] => Array ( [type] => method [value] => getWeightUnit ) [url] => Array ( [type] => method [value] => getUrl ) [canonical_url] => Array ( [type] => method [value] => getCanonicalUrl ) [add_to_cart_url] => Array ( [type] => method [value] => getAddToCartUrl ) [condition] => Array ( [type] => method [value] => getCondition ) [delivery_information] => Array ( [type] => method [value] => getDeliveryInformation ) [embedded_attributes] => Array ( [type] => method [value] => getEmbeddedAttributes ) [file_size_formatted] => Array ( [type] => method [value] => getFileSizeFormatted ) [attachments] => Array ( [type] => method [value] => getAttachments ) [quantity_discounts] => Array ( [type] => method [value] => getQuantityDiscounts ) [reference_to_display] => Array ( [type] => method [value] => getReferenceToDisplay ) [grouped_features] => Array ( [type] => method [value] => getGroupedFeatures ) [seo_availability] => Array ( [type] => method [value] => getSeoAvailability ) [labels] => Array ( [type] => method [value] => getLabels ) [ecotax] => Array ( [type] => method [value] => getEcotax ) [flags] => Array ( [type] => method [value] => getFlags ) [main_variants] => Array ( [type] => method [value] => getMainVariants ) [specific_references] => Array ( [type] => method [value] => getSpecificReferences ) [id_shop_default] => Array ( [type] => variable [value] => 1 ) [id_manufacturer] => Array ( [type] => variable [value] => 10265 ) [id_supplier] => Array ( [type] => variable [value] => 10179 ) [reference] => Array ( [type] => variable [value] => AL-01525 ) [supplier_reference] => Array ( [type] => variable [value] => ) [location] => Array ( [type] => variable [value] => ) [width] => Array ( [type] => variable [value] => 0.000000 ) [height] => Array ( [type] => variable [value] => 0.000000 ) [depth] => Array ( [type] => variable [value] => 0.000000 ) [weight] => Array ( [type] => variable [value] => 1.000000 ) [quantity_discount] => Array ( [type] => variable [value] => 0 ) [ean13] => Array ( [type] => variable [value] => 3422760015327 ) [isbn] => Array ( [type] => variable [value] => ) [upc] => Array ( [type] => variable [value] => ) [cache_is_pack] => Array ( [type] => variable [value] => 0 ) [cache_has_attachments] => Array ( [type] => variable [value] => 0 ) [is_virtual] => Array ( [type] => variable [value] => 0 ) [state] => Array ( [type] => variable [value] => 1 ) [additional_delivery_times] => Array ( [type] => variable [value] => 1 ) [delivery_in_stock] => Array ( [type] => variable [value] => ) [delivery_out_stock] => Array ( [type] => variable [value] => ) [id_category_default] => Array ( [type] => variable [value] => 106951 ) [id_tax_rules_group] => Array ( [type] => variable [value] => 36 ) [on_sale] => Array ( [type] => variable [value] => 0 ) [online_only] => Array ( [type] => variable [value] => 0 ) [minimal_quantity] => Array ( [type] => variable [value] => 1 ) [low_stock_threshold] => Array ( [type] => variable [value] => ) [low_stock_alert] => Array ( [type] => variable [value] => 0 ) [price] => Array ( [type] => variable [value] => €51.75 ) [wholesale_price] => Array ( [type] => variable [value] => 24.100000 ) [unity] => Array ( [type] => variable [value] => ) [unit_price_ratio] => Array ( [type] => variable [value] => 0.000000 ) [additional_shipping_cost] => Array ( [type] => variable [value] => 0.00 ) [customizable] => Array ( [type] => variable [value] => 0 ) [text_fields] => Array ( [type] => variable [value] => 0 ) [uploadable_files] => Array ( [type] => variable [value] => 0 ) [redirect_type] => Array ( [type] => variable [value] => 301-category ) [id_type_redirected] => Array ( [type] => variable [value] => 106951 ) [available_for_order] => Array ( [type] => variable [value] => 1 ) [available_date] => Array ( [type] => variable [value] => ) [show_condition] => Array ( [type] => variable [value] => 0 ) [indexed] => Array ( [type] => variable [value] => 0 ) [visibility] => Array ( [type] => variable [value] => both ) [cache_default_attribute] => Array ( [type] => variable [value] => 88982 ) [advanced_stock_management] => Array ( [type] => variable [value] => 0 ) [date_add] => Array ( [type] => variable [value] => 2015-01-15 16:54:01 ) [date_upd] => Array ( [type] => variable [value] => 2023-11-29 15:05:05 ) [pack_stock_type] => Array ( [type] => variable [value] => 3 ) [meta_description] => Array ( [type] => variable [value] => The Loctudy Armor-Lux Sailor is a long-sleeved t-shirt. Its look allows it to be worn on the boat but also back on land. ) [meta_keywords] => Array ( [type] => variable [value] => ) [meta_title] => Array ( [type] => variable [value] => Marinière Loctudy long sleeves | Picksea ) [link_rewrite] => Array ( [type] => variable [value] => mariniere-loctudy-long-sleeves ) [name] => Array ( [type] => variable [value] => Marinière Loctudy long sleeves ) [description] => Array ( [type] => variable [value] =>

100% cotton interlock
Long sleeves

) [description_short] => Array ( [type] => variable [value] =>

Loctudy Marinière Armor-Lux long sleeves

The Loctudy Armor-Lux Sailor is a long-sleeved t-shirt. Its look allows it to be worn on the boat but also back on land. If you are looking for a loose and comfortable garment for boating, the beach or your urban outings, the long-sleeved sailor model will be perfect for a walk in the middle of the season. So, choose Armor-Lux quality by ordering on Picksea, your online shop specialized for nautical equipment.

Order from Picksea

For over 75 years, Armor-Lux has been offering a whole range of quality clothing based on the values of Brittany and the marine world. Find the flagship products of the Breton brand: sailor jacket, sailor sweater, pea jacket on Picksea, the online shop specialized for nautical equipment. Do you have a question about the product? In any case, you can return or exchange the product by sending it back to us. Picksea is a customer service to help you choose and buy online.

) [available_now] => Array ( [type] => variable [value] => ) [available_later] => Array ( [type] => variable [value] => ) [video] => Array ( [type] => variable [value] => ) [personnalisation] => Array ( [type] => variable [value] => 1 ) [markdown] => Array ( [type] => variable [value] => ) [catdecathon] => Array ( [type] => variable [value] => ) [id_product] => Array ( [type] => variable [value] => 25158 ) [out_of_stock] => Array ( [type] => variable [value] => 1 ) [new] => Array ( [type] => variable [value] => 0 ) [id_product_attribute] => Array ( [type] => variable [value] => 88982 ) [quantity_wanted] => Array ( [type] => variable [value] => 1 ) [extraContent] => Array ( [type] => variable [value] => Array ( ) ) [allow_oosp] => Array ( [type] => variable [value] => 1 ) [category] => Array ( [type] => variable [value] => mariniere ) [category_name] => Array ( [type] => variable [value] => Marinière ) [link] => Array ( [type] => variable [value] => https://www.picksea.com/en/mariniere-loctudy-long-sleeves-armor-lux-25158.html ) [attribute_price] => Array ( [type] => variable [value] => 0 ) [price_tax_exc] => Array ( [type] => variable [value] => 51.75 ) [price_without_reduction] => Array ( [type] => variable [value] => 57.5 ) [price_without_reduction_without_tax] => Array ( [type] => variable [value] => 57.5 ) [reduction] => Array ( [type] => variable [value] => 5.75 ) [reduction_without_tax] => Array ( [type] => variable [value] => 5.75 ) [specific_prices] => Array ( [type] => variable [value] => Array ( [id_specific_price] => 641245835 [id_specific_price_rule] => 0 [id_cart] => 0 [id_product] => 25158 [id_shop] => 1 [id_shop_group] => 0 [id_currency] => 0 [id_country] => 0 [id_group] => 0 [id_customer] => 0 [id_product_attribute] => 0 [price] => -1.000000 [from_quantity] => 1 [reduction] => 0.100000 [reduction_tax] => 1 [reduction_type] => percentage [from] => 0000-00-00 00:00:00 [to] => 0000-00-00 00:00:00 [score] => 48 ) ) [quantity] => Array ( [type] => variable [value] => 2 ) [quantity_all_versions] => Array ( [type] => variable [value] => 8 ) [id_image] => Array ( [type] => variable [value] => en-default ) [features] => Array ( [type] => variable [value] => Array ( [0] => Array ( [name] => Type [value] => Clothes [id_feature] => 256 [position] => 20 ) ) ) [virtual] => Array ( [type] => variable [value] => 0 ) [pack] => Array ( [type] => variable [value] => 0 ) [packItems] => Array ( [type] => variable [value] => Array ( ) ) [nopackprice] => Array ( [type] => variable [value] => 0 ) [customization_required] => Array ( [type] => variable [value] => ) [rate] => Array ( [type] => variable [value] => 0 ) [tax_name] => Array ( [type] => variable [value] => ) [ecotax_rate] => Array ( [type] => variable [value] => 0 ) [unit_price] => Array ( [type] => variable [value] => ) [customizations] => Array ( [type] => variable [value] => Array ( [fields] => Array ( ) ) ) [id_customization] => Array ( [type] => variable [value] => 0 ) [is_customizable] => Array ( [type] => variable [value] => ) [show_quantities] => Array ( [type] => variable [value] => 1 ) [quantity_label] => Array ( [type] => variable [value] => Items ) [customer_group_discount] => Array ( [type] => variable [value] => 0 ) [title] => Array ( [type] => variable [value] => Marinière Loctudy long sleeves ) [images] => Array ( [type] => variable [value] => Array ( [0] => Array ( [bySize] => Array ( [small_default] => Array ( [url] => https://www.picksea.com/76562-small_default/mariniere-loctudy-long-sleeves.jpg [width] => 98 [height] => 98 ) [cart_default] => Array ( [url] => https://www.picksea.com/76562-cart_default/mariniere-loctudy-long-sleeves.jpg [width] => 125 [height] => 125 ) [home_default] => Array ( [url] => https://www.picksea.com/76562-home_default/mariniere-loctudy-long-sleeves.jpg [width] => 250 [height] => 250 ) [home_large] => Array ( [url] => https://www.picksea.com/76562-home_large/mariniere-loctudy-long-sleeves.jpg [width] => 280 [height] => 280 ) [medium_default] => Array ( [url] => https://www.picksea.com/76562-medium_default/mariniere-loctudy-long-sleeves.jpg [width] => 452 [height] => 452 ) [large_default] => Array ( [url] => https://www.picksea.com/76562-large_default/mariniere-loctudy-long-sleeves.jpg [width] => 800 [height] => 800 ) ) [small] => Array ( [url] => https://www.picksea.com/76562-small_default/mariniere-loctudy-long-sleeves.jpg [width] => 98 [height] => 98 ) [medium] => Array ( [url] => https://www.picksea.com/76562-home_large/mariniere-loctudy-long-sleeves.jpg [width] => 280 [height] => 280 ) [large] => Array ( [url] => https://www.picksea.com/76562-large_default/mariniere-loctudy-long-sleeves.jpg [width] => 800 [height] => 800 ) [legend] => [cover] => 1 [id_image] => 76562 [position] => 1 [associatedVariants] => Array ( [0] => 88982 ) ) [1] => Array ( [bySize] => Array ( [small_default] => Array ( [url] => https://www.picksea.com/76561-small_default/mariniere-loctudy-long-sleeves.jpg [width] => 98 [height] => 98 ) [cart_default] => Array ( [url] => https://www.picksea.com/76561-cart_default/mariniere-loctudy-long-sleeves.jpg [width] => 125 [height] => 125 ) [home_default] => Array ( [url] => https://www.picksea.com/76561-home_default/mariniere-loctudy-long-sleeves.jpg [width] => 250 [height] => 250 ) [home_large] => Array ( [url] => https://www.picksea.com/76561-home_large/mariniere-loctudy-long-sleeves.jpg [width] => 280 [height] => 280 ) [medium_default] => Array ( [url] => https://www.picksea.com/76561-medium_default/mariniere-loctudy-long-sleeves.jpg [width] => 452 [height] => 452 ) [large_default] => Array ( [url] => https://www.picksea.com/76561-large_default/mariniere-loctudy-long-sleeves.jpg [width] => 800 [height] => 800 ) ) [small] => Array ( [url] => https://www.picksea.com/76561-small_default/mariniere-loctudy-long-sleeves.jpg [width] => 98 [height] => 98 ) [medium] => Array ( [url] => https://www.picksea.com/76561-home_large/mariniere-loctudy-long-sleeves.jpg [width] => 280 [height] => 280 ) [large] => Array ( [url] => https://www.picksea.com/76561-large_default/mariniere-loctudy-long-sleeves.jpg [width] => 800 [height] => 800 ) [legend] => [cover] => [id_image] => 76561 [position] => 2 [associatedVariants] => Array ( [0] => 88982 ) ) [2] => Array ( [bySize] => Array ( [small_default] => Array ( [url] => https://www.picksea.com/37389-small_default/mariniere-loctudy-long-sleeves.jpg [width] => 98 [height] => 98 ) [cart_default] => Array ( [url] => https://www.picksea.com/37389-cart_default/mariniere-loctudy-long-sleeves.jpg [width] => 125 [height] => 125 ) [home_default] => Array ( [url] => https://www.picksea.com/37389-home_default/mariniere-loctudy-long-sleeves.jpg [width] => 250 [height] => 250 ) [home_large] => Array ( [url] => https://www.picksea.com/37389-home_large/mariniere-loctudy-long-sleeves.jpg [width] => 280 [height] => 280 ) [medium_default] => Array ( [url] => https://www.picksea.com/37389-medium_default/mariniere-loctudy-long-sleeves.jpg [width] => 452 [height] => 452 ) [large_default] => Array ( [url] => https://www.picksea.com/37389-large_default/mariniere-loctudy-long-sleeves.jpg [width] => 800 [height] => 800 ) ) [small] => Array ( [url] => https://www.picksea.com/37389-small_default/mariniere-loctudy-long-sleeves.jpg [width] => 98 [height] => 98 ) [medium] => Array ( [url] => https://www.picksea.com/37389-home_large/mariniere-loctudy-long-sleeves.jpg [width] => 280 [height] => 280 ) [large] => Array ( [url] => https://www.picksea.com/37389-large_default/mariniere-loctudy-long-sleeves.jpg [width] => 800 [height] => 800 ) [legend] => [cover] => [id_image] => 37389 [position] => 5 [associatedVariants] => Array ( [0] => 88982 [1] => 88946 [2] => 88973 [3] => 88964 [4] => 114201 [5] => 88955 [6] => 88937 ) ) ) ) [cover] => Array ( [type] => variable [value] => Array ( [bySize] => Array ( [small_default] => Array ( [url] => https://www.picksea.com/76562-small_default/mariniere-loctudy-long-sleeves.jpg [width] => 98 [height] => 98 ) [cart_default] => Array ( [url] => https://www.picksea.com/76562-cart_default/mariniere-loctudy-long-sleeves.jpg [width] => 125 [height] => 125 ) [home_default] => Array ( [url] => https://www.picksea.com/76562-home_default/mariniere-loctudy-long-sleeves.jpg [width] => 250 [height] => 250 ) [home_large] => Array ( [url] => https://www.picksea.com/76562-home_large/mariniere-loctudy-long-sleeves.jpg [width] => 280 [height] => 280 ) [medium_default] => Array ( [url] => https://www.picksea.com/76562-medium_default/mariniere-loctudy-long-sleeves.jpg [width] => 452 [height] => 452 ) [large_default] => Array ( [url] => https://www.picksea.com/76562-large_default/mariniere-loctudy-long-sleeves.jpg [width] => 800 [height] => 800 ) ) [small] => Array ( [url] => https://www.picksea.com/76562-small_default/mariniere-loctudy-long-sleeves.jpg [width] => 98 [height] => 98 ) [medium] => Array ( [url] => https://www.picksea.com/76562-home_large/mariniere-loctudy-long-sleeves.jpg [width] => 280 [height] => 280 ) [large] => Array ( [url] => https://www.picksea.com/76562-large_default/mariniere-loctudy-long-sleeves.jpg [width] => 800 [height] => 800 ) [legend] => [cover] => 1 [id_image] => 76562 [position] => 1 [associatedVariants] => Array ( [0] => 88982 ) ) ) [has_discount] => Array ( [type] => variable [value] => 1 ) [discount_type] => Array ( [type] => variable [value] => percentage ) [discount_percentage] => Array ( [type] => variable [value] => -10% ) [discount_percentage_absolute] => Array ( [type] => variable [value] => 10% ) [discount_amount] => Array ( [type] => variable [value] => €5.75 ) [discount_amount_to_display] => Array ( [type] => variable [value] => -€5.75 ) [price_amount] => Array ( [type] => variable [value] => 51.75 ) [regular_price_amount] => Array ( [type] => variable [value] => 57.5 ) [regular_price] => Array ( [type] => variable [value] => €57.50 ) [discount_to_display] => Array ( [type] => variable [value] => €5.75 ) [unit_price_full] => Array ( [type] => variable [value] => ) [show_availability] => Array ( [type] => variable [value] => 1 ) [availability_date] => Array ( [type] => variable [value] => ) [availability_message] => Array ( [type] => variable [value] => In stock ) [availability] => Array ( [type] => variable [value] => available ) ) ) ) [methodCacheResults:PrestaShop\PrestaShop\Adapter\Presenter\AbstractLazyArray:private] => Array ( [attributes] => Array ( [5] => Array ( [id_attribute] => 47 [id_attribute_group] => 5 [name] => XXL [group] => Size [reference] => AL-01525-320-6 [ean13] => 3422760080516 [isbn] => [upc] => ) [2] => Array ( [id_attribute] => 21902 [id_attribute_group] => 2 [name] => blanc + rouge [group] => Color [reference] => AL-01525-320-6 [ean13] => 3422760080516 [isbn] => [upc] => ) ) [url] => https://www.picksea.com/en/mariniere-loctudy-long-sleeves-armor-lux-25158.html [weight_unit] => kg [reference_to_display] => AL-01525-320-6 [flags] => Array ( [discount] => Array ( [type] => discount [label] => -10% ) ) [embedded_attributes] => Array ( [id_shop_default] => 1 [id_manufacturer] => 10265 [id_supplier] => 10179 [reference] => AL-01525 [is_virtual] => 0 [delivery_in_stock] => [delivery_out_stock] => [id_category_default] => 106951 [on_sale] => 0 [online_only] => 0 [ecotax] => 0 [minimal_quantity] => 1 [low_stock_threshold] => [low_stock_alert] => 0 [price] => €51.75 [unity] => [unit_price_ratio] => 0.000000 [additional_shipping_cost] => 0.00 [customizable] => 0 [text_fields] => 0 [uploadable_files] => 0 [redirect_type] => 301-category [id_type_redirected] => 106951 [available_for_order] => 1 [available_date] => [show_condition] => 0 [condition] => new [show_price] => 1 [indexed] => 0 [visibility] => both [cache_default_attribute] => 88982 [advanced_stock_management] => 0 [date_add] => 2015-01-15 16:54:01 [date_upd] => 2023-11-29 15:05:05 [pack_stock_type] => 3 [meta_description] => The Loctudy Armor-Lux Sailor is a long-sleeved t-shirt. Its look allows it to be worn on the boat but also back on land. [meta_keywords] => [meta_title] => Marinière Loctudy long sleeves | Picksea [link_rewrite] => mariniere-loctudy-long-sleeves [name] => Marinière Loctudy long sleeves [description] =>

100% cotton interlock
Long sleeves

[description_short] =>

Loctudy Marinière Armor-Lux long sleeves

The Loctudy Armor-Lux Sailor is a long-sleeved t-shirt. Its look allows it to be worn on the boat but also back on land. If you are looking for a loose and comfortable garment for boating, the beach or your urban outings, the long-sleeved sailor model will be perfect for a walk in the middle of the season. So, choose Armor-Lux quality by ordering on Picksea, your online shop specialized for nautical equipment.

Order from Picksea

For over 75 years, Armor-Lux has been offering a whole range of quality clothing based on the values of Brittany and the marine world. Find the flagship products of the Breton brand: sailor jacket, sailor sweater, pea jacket on Picksea, the online shop specialized for nautical equipment. Do you have a question about the product? In any case, you can return or exchange the product by sending it back to us. Picksea is a customer service to help you choose and buy online.

[available_now] => [available_later] => [id] => 25158 [id_product] => 25158 [out_of_stock] => 1 [new] => 0 [id_product_attribute] => 88982 [quantity_wanted] => 1 [extraContent] => Array ( ) [allow_oosp] => 1 [category] => mariniere [category_name] => Marinière [link] => https://www.picksea.com/en/mariniere-loctudy-long-sleeves-armor-lux-25158.html [attribute_price] => 0 [price_tax_exc] => 51.75 [price_without_reduction] => 57.5 [reduction] => 5.75 [specific_prices] => Array ( [id_specific_price] => 641245835 [id_specific_price_rule] => 0 [id_cart] => 0 [id_product] => 25158 [id_shop] => 1 [id_shop_group] => 0 [id_currency] => 0 [id_country] => 0 [id_group] => 0 [id_customer] => 0 [id_product_attribute] => 0 [price] => -1.000000 [from_quantity] => 1 [reduction] => 0.100000 [reduction_tax] => 1 [reduction_type] => percentage [from] => 0000-00-00 00:00:00 [to] => 0000-00-00 00:00:00 [score] => 48 ) [quantity] => 2 [quantity_all_versions] => 8 [id_image] => en-default [features] => Array ( [0] => Array ( [name] => Type [value] => Clothes [id_feature] => 256 [position] => 20 ) ) [attachments] => Array ( ) [virtual] => 0 [pack] => 0 [packItems] => Array ( ) [nopackprice] => 0 [customization_required] => [attributes] => Array ( [5] => Array ( [id_attribute] => 47 [id_attribute_group] => 5 [name] => XXL [group] => Size [reference] => AL-01525-320-6 [ean13] => 3422760080516 [isbn] => [upc] => ) [2] => Array ( [id_attribute] => 21902 [id_attribute_group] => 2 [name] => blanc + rouge [group] => Color [reference] => AL-01525-320-6 [ean13] => 3422760080516 [isbn] => [upc] => ) ) [rate] => 0 [tax_name] => [ecotax_rate] => 0 [unit_price] => [customizations] => Array ( [fields] => Array ( ) ) [id_customization] => 0 [is_customizable] => [show_quantities] => 1 [quantity_label] => Items [quantity_discounts] => Array ( ) [customer_group_discount] => 0 [images] => Array ( [0] => Array ( [bySize] => Array ( [small_default] => Array ( [url] => https://www.picksea.com/76562-small_default/mariniere-loctudy-long-sleeves.jpg [width] => 98 [height] => 98 ) [cart_default] => Array ( [url] => https://www.picksea.com/76562-cart_default/mariniere-loctudy-long-sleeves.jpg [width] => 125 [height] => 125 ) [home_default] => Array ( [url] => https://www.picksea.com/76562-home_default/mariniere-loctudy-long-sleeves.jpg [width] => 250 [height] => 250 ) [home_large] => Array ( [url] => https://www.picksea.com/76562-home_large/mariniere-loctudy-long-sleeves.jpg [width] => 280 [height] => 280 ) [medium_default] => Array ( [url] => https://www.picksea.com/76562-medium_default/mariniere-loctudy-long-sleeves.jpg [width] => 452 [height] => 452 ) [large_default] => Array ( [url] => https://www.picksea.com/76562-large_default/mariniere-loctudy-long-sleeves.jpg [width] => 800 [height] => 800 ) ) [small] => Array ( [url] => https://www.picksea.com/76562-small_default/mariniere-loctudy-long-sleeves.jpg [width] => 98 [height] => 98 ) [medium] => Array ( [url] => https://www.picksea.com/76562-home_large/mariniere-loctudy-long-sleeves.jpg [width] => 280 [height] => 280 ) [large] => Array ( [url] => https://www.picksea.com/76562-large_default/mariniere-loctudy-long-sleeves.jpg [width] => 800 [height] => 800 ) [legend] => [cover] => 1 [id_image] => 76562 [position] => 1 [associatedVariants] => Array ( [0] => 88982 ) ) [1] => Array ( [bySize] => Array ( [small_default] => Array ( [url] => https://www.picksea.com/76561-small_default/mariniere-loctudy-long-sleeves.jpg [width] => 98 [height] => 98 ) [cart_default] => Array ( [url] => https://www.picksea.com/76561-cart_default/mariniere-loctudy-long-sleeves.jpg [width] => 125 [height] => 125 ) [home_default] => Array ( [url] => https://www.picksea.com/76561-home_default/mariniere-loctudy-long-sleeves.jpg [width] => 250 [height] => 250 ) [home_large] => Array ( [url] => https://www.picksea.com/76561-home_large/mariniere-loctudy-long-sleeves.jpg [width] => 280 [height] => 280 ) [medium_default] => Array ( [url] => https://www.picksea.com/76561-medium_default/mariniere-loctudy-long-sleeves.jpg [width] => 452 [height] => 452 ) [large_default] => Array ( [url] => https://www.picksea.com/76561-large_default/mariniere-loctudy-long-sleeves.jpg [width] => 800 [height] => 800 ) ) [small] => Array ( [url] => https://www.picksea.com/76561-small_default/mariniere-loctudy-long-sleeves.jpg [width] => 98 [height] => 98 ) [medium] => Array ( [url] => https://www.picksea.com/76561-home_large/mariniere-loctudy-long-sleeves.jpg [width] => 280 [height] => 280 ) [large] => Array ( [url] => https://www.picksea.com/76561-large_default/mariniere-loctudy-long-sleeves.jpg [width] => 800 [height] => 800 ) [legend] => [cover] => [id_image] => 76561 [position] => 2 [associatedVariants] => Array ( [0] => 88982 ) ) [2] => Array ( [bySize] => Array ( [small_default] => Array ( [url] => https://www.picksea.com/37389-small_default/mariniere-loctudy-long-sleeves.jpg [width] => 98 [height] => 98 ) [cart_default] => Array ( [url] => https://www.picksea.com/37389-cart_default/mariniere-loctudy-long-sleeves.jpg [width] => 125 [height] => 125 ) [home_default] => Array ( [url] => https://www.picksea.com/37389-home_default/mariniere-loctudy-long-sleeves.jpg [width] => 250 [height] => 250 ) [home_large] => Array ( [url] => https://www.picksea.com/37389-home_large/mariniere-loctudy-long-sleeves.jpg [width] => 280 [height] => 280 ) [medium_default] => Array ( [url] => https://www.picksea.com/37389-medium_default/mariniere-loctudy-long-sleeves.jpg [width] => 452 [height] => 452 ) [large_default] => Array ( [url] => https://www.picksea.com/37389-large_default/mariniere-loctudy-long-sleeves.jpg [width] => 800 [height] => 800 ) ) [small] => Array ( [url] => https://www.picksea.com/37389-small_default/mariniere-loctudy-long-sleeves.jpg [width] => 98 [height] => 98 ) [medium] => Array ( [url] => https://www.picksea.com/37389-home_large/mariniere-loctudy-long-sleeves.jpg [width] => 280 [height] => 280 ) [large] => Array ( [url] => https://www.picksea.com/37389-large_default/mariniere-loctudy-long-sleeves.jpg [width] => 800 [height] => 800 ) [legend] => [cover] => [id_image] => 37389 [position] => 5 [associatedVariants] => Array ( [0] => 88982 [1] => 88946 [2] => 88973 [3] => 88964 [4] => 114201 [5] => 88955 [6] => 88937 ) ) ) [cover] => Array ( [bySize] => Array ( [small_default] => Array ( [url] => https://www.picksea.com/76562-small_default/mariniere-loctudy-long-sleeves.jpg [width] => 98 [height] => 98 ) [cart_default] => Array ( [url] => https://www.picksea.com/76562-cart_default/mariniere-loctudy-long-sleeves.jpg [width] => 125 [height] => 125 ) [home_default] => Array ( [url] => https://www.picksea.com/76562-home_default/mariniere-loctudy-long-sleeves.jpg [width] => 250 [height] => 250 ) [home_large] => Array ( [url] => https://www.picksea.com/76562-home_large/mariniere-loctudy-long-sleeves.jpg [width] => 280 [height] => 280 ) [medium_default] => Array ( [url] => https://www.picksea.com/76562-medium_default/mariniere-loctudy-long-sleeves.jpg [width] => 452 [height] => 452 ) [large_default] => Array ( [url] => https://www.picksea.com/76562-large_default/mariniere-loctudy-long-sleeves.jpg [width] => 800 [height] => 800 ) ) [small] => Array ( [url] => https://www.picksea.com/76562-small_default/mariniere-loctudy-long-sleeves.jpg [width] => 98 [height] => 98 ) [medium] => Array ( [url] => https://www.picksea.com/76562-home_large/mariniere-loctudy-long-sleeves.jpg [width] => 280 [height] => 280 ) [large] => Array ( [url] => https://www.picksea.com/76562-large_default/mariniere-loctudy-long-sleeves.jpg [width] => 800 [height] => 800 ) [legend] => [cover] => 1 [id_image] => 76562 [position] => 1 [associatedVariants] => Array ( [0] => 88982 ) ) [has_discount] => 1 [discount_type] => percentage [discount_percentage] => -10% [discount_percentage_absolute] => 10% [discount_amount] => €5.75 [discount_amount_to_display] => -€5.75 [price_amount] => 51.75 [unit_price_full] => [show_availability] => 1 [availability_date] => [availability_message] => In stock [availability] => available ) [id] => 25158 [show_price] => 1 [labels] => Array ( [tax_short] => (tax incl.) [tax_long] => Tax included ) [ecotax] => Array ( [value] => €0.00 [amount] => 0 [rate] => 0 ) ) ) 1
Detailed features

Loctudy Marinière Armor-Lux long sleeves
The Loctudy Armor-Lux Sailor is a long-sleeved t-shirt. Its look allows it to be worn on the boat but also back on land. If you are looking for a loose and comfortable garment for boating, the beach or your urban outings, the long-sleeved sailor model will be perfect for a walk in the middle of the season. So, choose Armor-Lux quality by ordering on Picksea, your online shop specialized for nautical equipment.
Order from Picksea
For over 75 years, Armor-Lux has been offering a whole range of quality clothing based on the values of Brittany and the marine world. Find the flagship products of the Breton brand: sailor jacket, sailor sweater, pea jacket on Picksea, the online shop specialized for nautical equipment. Do you have a question about the product? In any case, you can return or exchange the product by sending it back to us. Picksea is a customer service to help you choose and buy online.
100% cotton interlock
Long sleeves
Personnalisation
Marquage règlementaire, besoin de vous différencier ou de récompenser vos équipes, nous vous proposons plusieurs techniques de marquage selon la nature du textile.
La broderie :
La broderie est la technique de personnalisation textile la plus noble, indémodable et prestigieuse. Cette technique de personnalisation peut permettre de broder directement votre logo sur les vêtements selon ses formes et ses couleurs, en ajoutant un motif plat ou en relief fait de fils polyester. La broderie peut s'appliquer sur quasiment tous les textiles à l'exception de certains textiles très fins. Cette technique apporte de la valeur ajoutée à votre textile.
La sérigraphie :
La sérigraphie est le procédé d'impression le plus répandu et l'une des plus anciennes techniques d'impression textile. Elle assure un rendu net et précis avec une très bonne tenue dans le temps.
La sérigraphie est idéale pour les textiles à mailles serrées comme les tee-shirts et les sweat- shirts en coton ou encore les textiles épais.
Le transfert textile :
Le transfert ou flocage est une technique pratiquée depuis de nombreuses années et elle est l'une des méthodes les plus connues par les consommateurs.
C'est une technique de personnalisation idéale pour les zones complexes comme les manches, les cols ou les zones d'étiquettes, la bagagerie, les vestes et les bodywarmers. Un montage photo est réalisé préalablement afin de visualiser la taille et l'emplacement de votre logo sur le vêtement que vous avez sélectionné.
In the same category
4 other products seleted for you