unavailable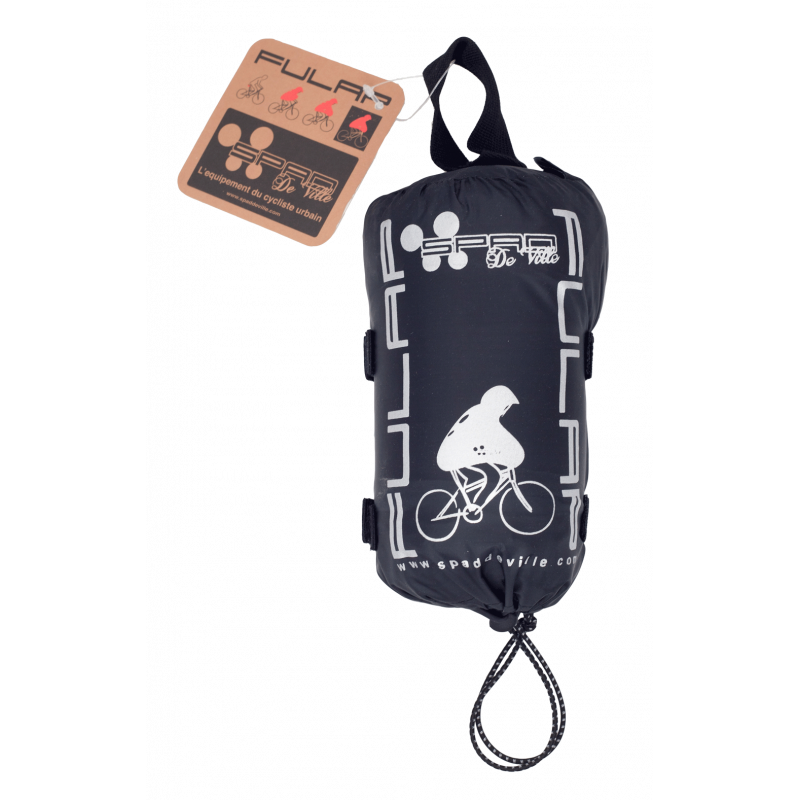 clear Unavailable product
Detailed features
Fulap rain cape : dry on your bike !
The Fulap bike rain cape from Spad de Ville will protect you effectively during your rides in wet weather and, what's more, it folds easily to be stored under your saddle. For optimal protection, it is equipped with a visor and has a double tightening of the hood: face and back to ensure a perfect fit for the head on the sides.
Bicycle rain cape: zero drawbacks
This bike rain cape does not have the disadvantages of a traditional rain cape: your head does not turn inside the hood masking the visibility of the sides, it holds in place when it is windy and moreover this cape is fast and simple to wear. It is therefore ideal for people who cycle in the rain.
Reflective patterns on the back and sides
100% polyester
Waterproof, breathable and water-repellent
Stitched and glued seams
Quick drying
Storage bag included
One size fits all
In the same category
4 other products seleted for you