unavailable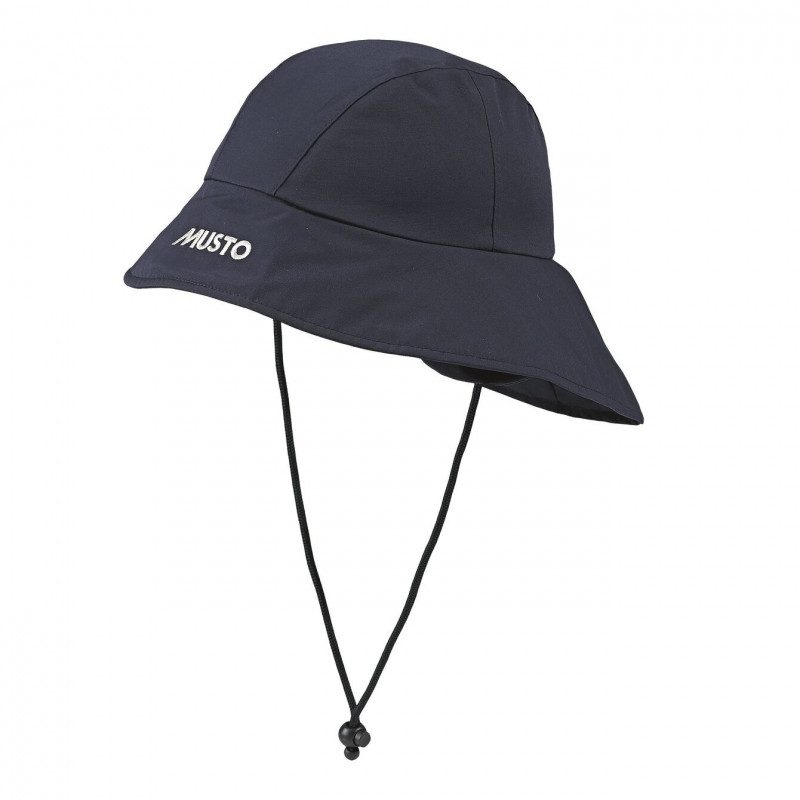 €26.00 Tax included -20% €32.50
clear Unavailable product
Detailed features
Musto offers a breathable overcoat
The mythical Musto breathable overcoat has been part of the Musto collections for generations. Cut in a 2-layer coated material, and thanks to its waterproof seams, it protects you efficiently from the rain. The large front visor and ergonomic neck cut shield the sun while the drawstring keeps it in place in windy conditions.
All Musto clothing on Picksea
For all your marine equipment, and in particular all the technical marine clothing, choose Picksea. Find all the new products on our online shop as well as many advantages like free delivery for products like this Musto watch jacket. So, don't hesitate, browse our entire range of offshore clothing and choose from our different jackets and brands like Musto. Need advice for your purchase? Contact our customer service or visit our guide: How to choose your offshore jacket.
Characteristics of the breathable overcoat
72% Polyamide, 28% Polyurethane
Reinforced seams
100% Polyamide lining
Ear protectors.
Adjustable chin strap.
Water-repellent treatment on the outer fabric
In the same category
4 other products seleted for you
<div class="fiche-txt"> <h2>Don't lose your headgear on a boat</h2> <p>This cord developed by Musto prevents you from losing your hat or cap at the first gust of wind. The slightest gust threatens to cause the loss of your favourite cap at sea. This lanyard to be passed over the rear flap of the cap and clipped onto the collar of your watch jacket or boat jacket, allows it to stay in place and if it flies away to remain attached to your jacket.</p> <h2>The Musto Sailing range of boat clothes and accessories selected by Picksea</h2> <p>Discover the best products of the MUSTO brand on the official Picksea Musto Shop. The last novelties of the brand official partner of the Volvo Ocean Race are on our selection of products for the sea and the boat.</p> <h2>Technical characteristics of the Musto Hat retainer clips</h2> </div>

available

<div class="fiche-txt"><h2>Ortlieb wide-brimmed rain hat</h2><p>This wide-brimmed hat is made of 620gr/M2 coated fabric. It is therefore perfectly waterproof and robust for a perfect protection against the rain.</p><h2>Features of the Ortlieb rain hat</h2></div>

available

<div class="fiche-txt"> <h2>Brimmed Fast Dry regatta hat</h2> <p>Musto protection hat in ultra fast drying fabric. Perfect for regatta, kayak or paddle, it keeps its shape in all circumstances even after folding it in a pocket. The fast dry hat is available in 3 colours: white, beige or navy blue, and 3 sizes (head size in cm): S (</p> <h2>Picksea, Yachting Lifestyle</h2> <p>Cover our entire catalog and make your choice among all our products of great brands like Musto. Need more information? Contact our customer service, we will answer all your questions. All our products have been selected for their characteristics and their quality level. In order for you to be able to take to the sea with a first class marine equipment, Picksea selects for you many marine clothing and other marine accessories for regatta, cruising or even offshore sailing.</p> <h2>Musto Fast Dry Brimmed Hat Features</h2> </div>

available

<div class="fiche-txt"> <h2>Guy Cotten's official coated hat, the sailor's shelter</h2> <p>This classic coated canvas canopy with its fastener offers a very safe and economical shelter from heavy rain or heavy seas. A timeless look and maximum protection. A product that never wears out.</p> <ul><li>S : Head size about 56 cm</li> <li>M : Head size about 58 cm</li> <li>L : Head circumference about 60 cm</li> </ul><h2>Characteristics of the Guy Cotten WEST Coated hat</h2> </div>

available