available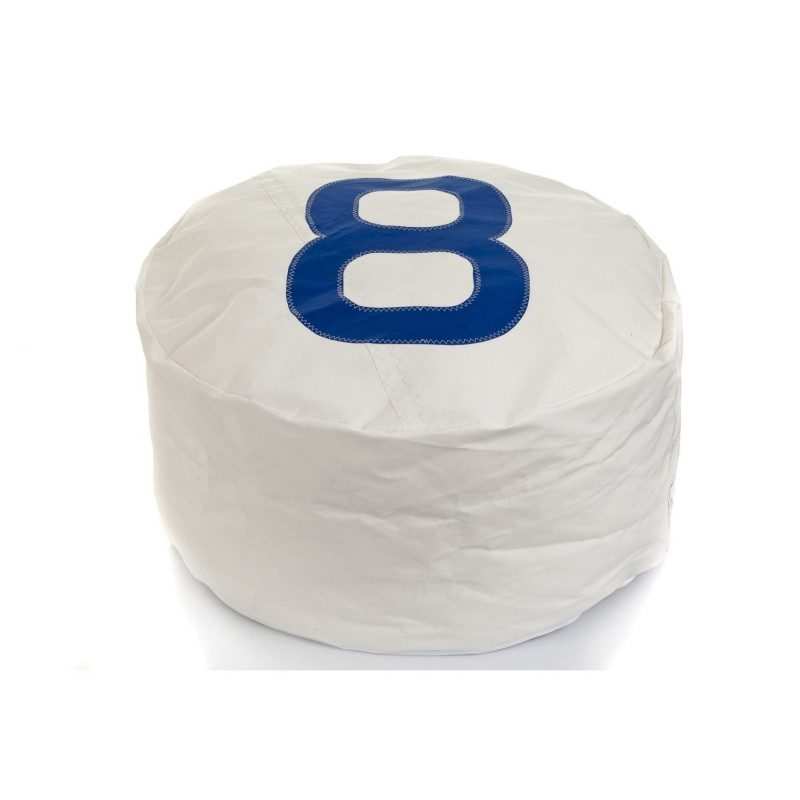 error Shipped within 3 days
Detailed features
An original and marine pouf for your interior!
The duo pouf is made from 100% recycled boat sail. Its figure is sewn with our iconic zigzag stitch. The solo pouf is made from 100% recycled sailcloth. A certificate of origin is sewn inside and tells the story of the sail.
This product is made from 100% recycled sails that have been sailed. This makes it a unique product, which may look different from the picture shown. In particular, we keep the traces, folds and seams that carry the history of each sail.
Characteristics of the duo pouf
Certification: 100% recycled sail
Height : 36 cm
Diameter: 72 cm
Sail collected and recycled in France
Waterproof PVC base (excluding seams)
Fully removable pouf with a zip around the base
Cover made of 100% recycled sail and water-repellent fabric
Filling made of polystyrene beads
When used outside, it should be taken in at night and on rainy days. Occasional rinsing with fresh water and sponge cleaning if necessary.
In the same category
4 other products seleted for you