available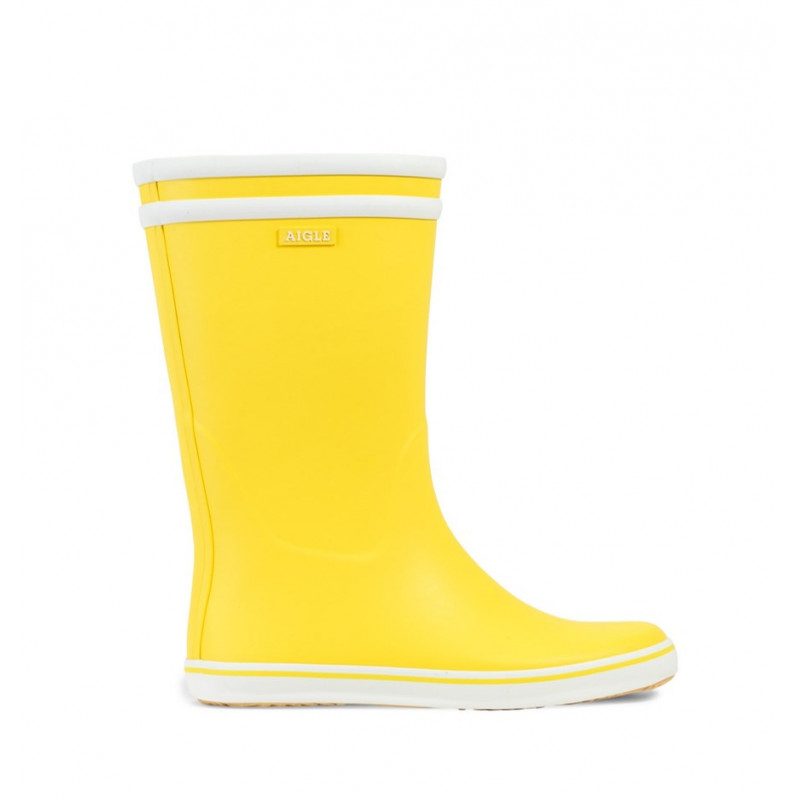 check_circle In stock
PrestaShop\PrestaShop\Adapter\Presenter\Product\ProductLazyArray Object ( [imageRetriever:PrestaShop\PrestaShop\Adapter\Presenter\Product\ProductLazyArray:private] => PrestaShop\PrestaShop\Adapter\Image\ImageRetriever Object ( [link:PrestaShop\PrestaShop\Adapter\Image\ImageRetriever:private] => Link Object ( [allow:protected] => 1 [url:protected] => /index.php [protocol_link] => https:// [protocol_content] => https:// [ssl_enable:protected] => 1 [urlShopId:protected] => [supportedBrowser] => ) ) [link:PrestaShop\PrestaShop\Adapter\Presenter\Product\ProductLazyArray:private] => Link Object ( [allow:protected] => 1 [url:protected] => /index.php [protocol_link] => https:// [protocol_content] => https:// [ssl_enable:protected] => 1 [urlShopId:protected] => [supportedBrowser] => ) [priceFormatter:PrestaShop\PrestaShop\Adapter\Presenter\Product\ProductLazyArray:private] => PrestaShop\PrestaShop\Adapter\Product\PriceFormatter Object ( ) [productColorsRetriever:PrestaShop\PrestaShop\Adapter\Presenter\Product\ProductLazyArray:private] => PrestaShop\PrestaShop\Adapter\Product\ProductColorsRetriever Object ( ) [translator:PrestaShop\PrestaShop\Adapter\Presenter\Product\ProductLazyArray:private] => PrestaShopBundle\Translation\TranslatorComponent Object ( [catalogues:protected] => Array ( [en-US] => Symfony\Component\Translation\MessageCatalogue Object ( [messages:Symfony\Component\Translation\MessageCatalogue:private] => Array ( [en-US] => Array ( [OK] => OK [No] => No [Yes] => Yes [Write your review] => Write your review [Sorry, your review cannot be posted.] => Sorry, your review cannot be posted. [Title] => Title [Your name] => Your name [Review] => Review [Required fields] => Required fields [Cancel] => Cancel [Send] => Send [Your comment has been submitted and will be available once approved by a moderator.] => Your comment has been submitted and will be available once approved by a moderator. [Your comment has been added!] => Your comment has been added! [Review sent] => Review sent [Your review cannot be sent] => Your review cannot be sent [By %1$s] => By %1$s [Report abuse] => Report abuse [Comments] => Comments [Sorry, your review appreciation cannot be sent.] => Sorry, your review appreciation cannot be sent. [Sorry, your abuse report cannot be sent.] => Sorry, your abuse report cannot be sent. [Last] => Last [Your review appreciation cannot be sent] => Your review appreciation cannot be sent [Report comment] => Report comment [Are you sure that you want to report this comment?] => Are you sure that you want to report this comment? [Report sent] => Report sent [Your report has been submitted and will be considered by a moderator.] => Your report has been submitted and will be considered by a moderator. [Your report cannot be sent] => Your report cannot be sent ) [ShopThemeGlobal] => Array ( [Créez votre compte professionnel] => Create your professional account [Demandez un devis] => Request a quote [Plus de 300 clients nous font confiance] => More than 300 customers trust us [Notre sélection de produits par métiers] => Our selection of products by trade [Vêtements pêche / Marin pêcheur] => Fishing clothes / Fisherman [Vêtements poissonnier] => Fishmonger's clothing [Vêtement moniteur de voile] => Sailing instructor clothing [Vêtement aquaculteur] => Aquaculturist clothing [Vêtement pisciliculteur] => Fish farmer's clothing [Vêtement conchyliculteur] => Conchyliculteur clothing [Vêtement de pluie professionnel] => Professional rainwear [+ 5000 produits] => + 5000 products [référencés pour vous] => referenced for you [+ 300 clients] => + 300 customers [nous font confiance] => trust us ) [ShopThemeGlobal ] => Array ( [Vêtements skipper] => Skipper clothing ) ) [metadata:Symfony\Component\Translation\MessageCatalogue:private] => Array ( ) [resources:Symfony\Component\Translation\MessageCatalogue:private] => Array ( ) [locale:Symfony\Component\Translation\MessageCatalogue:private] => en-US [fallbackCatalogue:Symfony\Component\Translation\MessageCatalogue:private] => [parent:Symfony\Component\Translation\MessageCatalogue:private] => ) ) [locale:Symfony\Component\Translation\Translator:private] => en-US [fallbackLocales:Symfony\Component\Translation\Translator:private] => Array ( ) [loaders:Symfony\Component\Translation\Translator:private] => Array ( ) [resources:Symfony\Component\Translation\Translator:private] => Array ( ) [formatter:Symfony\Component\Translation\Translator:private] => Symfony\Component\Translation\Formatter\MessageFormatter Object ( [selector:Symfony\Component\Translation\Formatter\MessageFormatter:private] => Symfony\Component\Translation\MessageSelector Object ( ) ) [cacheDir:Symfony\Component\Translation\Translator:private] => /home/httpd/html/www.picksea.com/var/cache/prod/translations [debug:Symfony\Component\Translation\Translator:private] => [configCacheFactory:Symfony\Component\Translation\Translator:private] => Symfony\Component\Config\ConfigCacheFactory Object ( [debug:Symfony\Component\Config\ConfigCacheFactory:private] => ) ) [settings:protected] => PrestaShop\PrestaShop\Core\Product\ProductPresentationSettings Object ( [catalog_mode] => [catalog_mode_with_prices] => 0 [restricted_country_mode] => [include_taxes] => 1 [allow_add_variant_to_cart_from_listing] => 1 [stock_management_enabled] => 1 [showPrices] => 1 [lastRemainingItems] => 0 ) [product:protected] => Array ( [id_shop_default] => 1 [id_manufacturer] => 19 [id_supplier] => 14 [reference] => AI-24792 [supplier_reference] => [location] => [width] => 0.000000 [height] => 0.000000 [depth] => 0.000000 [weight] => 1.500000 [quantity_discount] => 0 [ean13] => 3246575132419 [isbn] => [upc] => [cache_is_pack] => 0 [cache_has_attachments] => 0 [is_virtual] => 0 [state] => 1 [additional_delivery_times] => 1 [delivery_in_stock] => [delivery_out_stock] => [id_category_default] => 105442 [id_tax_rules_group] => 36 [on_sale] => 0 [online_only] => 0 [ecotax] => 0 [minimal_quantity] => 1 [low_stock_threshold] => [low_stock_alert] => 0 [price] => €58.33 [wholesale_price] => 35.000000 [unity] => 0.000000 [unit_price_ratio] => 0.000000 [additional_shipping_cost] => 0.00 [customizable] => 0 [text_fields] => 0 [uploadable_files] => 0 [redirect_type] => 404 [id_type_redirected] => 0 [available_for_order] => 1 [available_date] => [show_condition] => 0 [condition] => new [show_price] => 1 [indexed] => 0 [visibility] => both [cache_default_attribute] => 5648 [advanced_stock_management] => 0 [date_add] => 2011-10-11 10:17:15 [date_upd] => 2023-08-02 05:34:24 [pack_stock_type] => 3 [meta_description] => In sea wear for women sailors: a classic boot, the Aigles boot! They are part of the essential sea wear for sailors and yachtsmen. [meta_keywords] => women sailors,sea clothes,eagle boots [meta_title] => Malouine boots woman [link_rewrite] => malouine-boots-woman [name] => Malouine boots woman [description] =>

Upper: natural rubber
Lining: printed jersey
Outsole: rubber

[description_short] =>

Women's Aigle Malouine Boots

This pair of deck boots is a classic that stands the test of time. Semi-high, they are elegant in the city as well as on the sea! Its rubber outsoles will grip perfectly on the wet deck of your boat. The Aigle Malouine boots are known for their quality and durability. They are a must-have in the Aigle nautical collection.

All Aigle boating boots

On Picksea.com, discover our selection of Aigle boating boots for the seaside or coastal cruising. With classic and robust models, the brand offers quality products, especially in rubber. Find many other models of Aigle boots on our shop (Skey, Goeland etc.) and choose your pair according to what you are looking for. The whole world of boating and marine equipment is on Picksea.

[available_now] => In stock [available_later] => Shipped within 7 days [video] => [personnalisation] => 0 [markdown] => [catdecathon] => [id] => 468 [id_product] => 468 [out_of_stock] => 0 [new] => 0 [id_product_attribute] => 5648 [quantity_wanted] => 1 [extraContent] => Array ( ) [allow_oosp] => 0 [category] => rubber-boots [category_name] => Rubber Boots [link] => https://www.picksea.com/en/malouine-boots-woman-aigle-468.html [attribute_price] => 0 [price_tax_exc] => 58.333333 [price_without_reduction] => 58.333333 [price_without_reduction_without_tax] => 58.333333 [reduction] => 0 [reduction_without_tax] => 0 [specific_prices] => Array ( [id_specific_price] => 641240120 [id_specific_price_rule] => 0 [id_cart] => 0 [id_product] => 468 [id_shop] => 1 [id_shop_group] => 0 [id_currency] => 0 [id_country] => 0 [id_group] => 0 [id_customer] => 0 [id_product_attribute] => 0 [price] => -1.000000 [from_quantity] => 1 [reduction] => 0.000000 [reduction_tax] => 1 [reduction_type] => percentage [from] => 0000-00-00 00:00:00 [to] => 0000-00-00 00:00:00 [score] => 48 ) [quantity] => 1 [quantity_all_versions] => 9 [id_image] => en-default [features] => Array ( [0] => Array ( [name] => Gender [value] => Woman [id_feature] => 4 [position] => 1 ) [1] => Array ( [name] => Manufacturing [value] => Made in france [id_feature] => 32 [position] => 16 ) [2] => Array ( [name] => Type [value] => Shoes / Boots [id_feature] => 256 [position] => 20 ) ) [attachments] => Array ( ) [virtual] => 0 [pack] => 0 [packItems] => Array ( ) [nopackprice] => 0 [customization_required] => [attributes] => Array ( [6] => Array ( [id_attribute] => 35 [id_attribute_group] => 6 [name] => 38 [group] => Shoes Size [reference] => AI-24792_JAUN-38 [ean13] => 3246576123249 [isbn] => [upc] => ) [2] => Array ( [id_attribute] => 51 [id_attribute_group] => 2 [name] => Yellow [group] => Color [reference] => AI-24792_JAUN-38 [ean13] => 3246576123249 [isbn] => [upc] => ) ) [rate] => 0 [tax_name] => [ecotax_rate] => 0 [unit_price] => [customizations] => Array ( [fields] => Array ( ) ) [id_customization] => 0 [is_customizable] => [show_quantities] => 1 [quantity_label] => Items [quantity_discounts] => Array ( ) [customer_group_discount] => 0 [title] => Malouine boots woman [images] => Array ( [0] => Array ( [bySize] => Array ( [small_default] => Array ( [url] => https://www.picksea.com/69859-small_default/malouine-boots-woman.jpg [width] => 98 [height] => 98 ) [cart_default] => Array ( [url] => https://www.picksea.com/69859-cart_default/malouine-boots-woman.jpg [width] => 125 [height] => 125 ) [home_default] => Array ( [url] => https://www.picksea.com/69859-home_default/malouine-boots-woman.jpg [width] => 250 [height] => 250 ) [home_large] => Array ( [url] => https://www.picksea.com/69859-home_large/malouine-boots-woman.jpg [width] => 280 [height] => 280 ) [medium_default] => Array ( [url] => https://www.picksea.com/69859-medium_default/malouine-boots-woman.jpg [width] => 452 [height] => 452 ) [large_default] => Array ( [url] => https://www.picksea.com/69859-large_default/malouine-boots-woman.jpg [width] => 800 [height] => 800 ) ) [small] => Array ( [url] => https://www.picksea.com/69859-small_default/malouine-boots-woman.jpg [width] => 98 [height] => 98 ) [medium] => Array ( [url] => https://www.picksea.com/69859-home_large/malouine-boots-woman.jpg [width] => 280 [height] => 280 ) [large] => Array ( [url] => https://www.picksea.com/69859-large_default/malouine-boots-woman.jpg [width] => 800 [height] => 800 ) [legend] => [cover] => [id_image] => 69859 [position] => 4 [associatedVariants] => Array ( [0] => 5642 [1] => 5651 [2] => 5645 [3] => 5657 [4] => 5639 [5] => 5654 [6] => 5648 ) ) ) [cover] => Array ( [bySize] => Array ( [small_default] => Array ( [url] => https://www.picksea.com/69859-small_default/malouine-boots-woman.jpg [width] => 98 [height] => 98 ) [cart_default] => Array ( [url] => https://www.picksea.com/69859-cart_default/malouine-boots-woman.jpg [width] => 125 [height] => 125 ) [home_default] => Array ( [url] => https://www.picksea.com/69859-home_default/malouine-boots-woman.jpg [width] => 250 [height] => 250 ) [home_large] => Array ( [url] => https://www.picksea.com/69859-home_large/malouine-boots-woman.jpg [width] => 280 [height] => 280 ) [medium_default] => Array ( [url] => https://www.picksea.com/69859-medium_default/malouine-boots-woman.jpg [width] => 452 [height] => 452 ) [large_default] => Array ( [url] => https://www.picksea.com/69859-large_default/malouine-boots-woman.jpg [width] => 800 [height] => 800 ) ) [small] => Array ( [url] => https://www.picksea.com/69859-small_default/malouine-boots-woman.jpg [width] => 98 [height] => 98 ) [medium] => Array ( [url] => https://www.picksea.com/69859-home_large/malouine-boots-woman.jpg [width] => 280 [height] => 280 ) [large] => Array ( [url] => https://www.picksea.com/69859-large_default/malouine-boots-woman.jpg [width] => 800 [height] => 800 ) [legend] => [cover] => [id_image] => 69859 [position] => 4 [associatedVariants] => Array ( [0] => 5642 [1] => 5651 [2] => 5645 [3] => 5657 [4] => 5639 [5] => 5654 [6] => 5648 ) ) [has_discount] => [discount_type] => percentage [discount_percentage] => 0% [discount_percentage_absolute] => 0% [discount_amount] => €0.00 [discount_amount_to_display] => -€0.00 [price_amount] => 58.33 [regular_price_amount] => 58.333333 [regular_price] => €58.33 [discount_to_display] => €0.00 [unit_price_full] => [show_availability] => 1 [availability_date] => [availability_message] => In stock [availability] => available ) [language:PrestaShop\PrestaShop\Adapter\Presenter\Product\ProductLazyArray:private] => Language Object ( [id] => 3 [name] => English GB (English) [iso_code] => en [locale] => en-US [language_code] => en [date_format_lite] => Y-m-d [date_format_full] => Y-m-d H:i:s [is_rtl] => 0 [active] => 1 [webserviceParameters:protected] => Array ( [objectNodeName] => language [objectsNodeName] => languages ) [translationsFilesAndVars:protected] => Array ( [fields] => _FIELDS [errors] => _ERRORS [admin] => _LANGADM [pdf] => _LANGPDF [tabs] => tabs ) [id_lang:protected] => [id_shop:protected] => 1 [id_shop_list] => Array ( ) [get_shop_from_context:protected] => 1 [table:protected] => lang [identifier:protected] => id_lang [fieldsRequired:protected] => Array ( [0] => name [1] => iso_code [2] => date_format_lite [3] => date_format_full ) [fieldsSize:protected] => Array ( [name] => 32 [iso_code] => 2 [locale] => 5 [language_code] => 5 [date_format_lite] => 32 [date_format_full] => 32 ) [fieldsValidate:protected] => Array ( [name] => isGenericName [iso_code] => isLanguageIsoCode [locale] => isLocale [language_code] => isLanguageCode [active] => isBool [is_rtl] => isBool [date_format_lite] => isPhpDateFormat [date_format_full] => isPhpDateFormat ) [fieldsRequiredLang:protected] => Array ( ) [fieldsSizeLang:protected] => Array ( ) [fieldsValidateLang:protected] => Array ( ) [tables:protected] => Array ( ) [image_dir:protected] => [image_format:protected] => jpg [translator:protected] => [def:protected] => Array ( [table] => lang [primary] => id_lang [fields] => Array ( [name] => Array ( [type] => 3 [validate] => isGenericName [required] => 1 [size] => 32 ) [iso_code] => Array ( [type] => 3 [validate] => isLanguageIsoCode [required] => 1 [size] => 2 ) [locale] => Array ( [type] => 3 [validate] => isLocale [size] => 5 ) [language_code] => Array ( [type] => 3 [validate] => isLanguageCode [size] => 5 ) [active] => Array ( [type] => 2 [validate] => isBool ) [is_rtl] => Array ( [type] => 2 [validate] => isBool ) [date_format_lite] => Array ( [type] => 3 [validate] => isPhpDateFormat [required] => 1 [size] => 32 ) [date_format_full] => Array ( [type] => 3 [validate] => isPhpDateFormat [required] => 1 [size] => 32 ) ) [classname] => Language ) [update_fields:protected] => [force_id] => ) [arrayAccessList:PrestaShop\PrestaShop\Adapter\Presenter\AbstractLazyArray:private] => ArrayObject Object ( [storage:ArrayObject:private] => Array ( [id] => Array ( [type] => method [value] => getId ) [attributes] => Array ( [type] => method [value] => getAttributes ) [show_price] => Array ( [type] => method [value] => getShowPrice ) [weight_unit] => Array ( [type] => method [value] => getWeightUnit ) [url] => Array ( [type] => method [value] => getUrl ) [canonical_url] => Array ( [type] => method [value] => getCanonicalUrl ) [add_to_cart_url] => Array ( [type] => method [value] => getAddToCartUrl ) [condition] => Array ( [type] => method [value] => getCondition ) [delivery_information] => Array ( [type] => method [value] => getDeliveryInformation ) [embedded_attributes] => Array ( [type] => method [value] => getEmbeddedAttributes ) [file_size_formatted] => Array ( [type] => method [value] => getFileSizeFormatted ) [attachments] => Array ( [type] => method [value] => getAttachments ) [quantity_discounts] => Array ( [type] => method [value] => getQuantityDiscounts ) [reference_to_display] => Array ( [type] => method [value] => getReferenceToDisplay ) [grouped_features] => Array ( [type] => method [value] => getGroupedFeatures ) [seo_availability] => Array ( [type] => method [value] => getSeoAvailability ) [labels] => Array ( [type] => method [value] => getLabels ) [ecotax] => Array ( [type] => method [value] => getEcotax ) [flags] => Array ( [type] => method [value] => getFlags ) [main_variants] => Array ( [type] => method [value] => getMainVariants ) [specific_references] => Array ( [type] => method [value] => getSpecificReferences ) [id_shop_default] => Array ( [type] => variable [value] => 1 ) [id_manufacturer] => Array ( [type] => variable [value] => 19 ) [id_supplier] => Array ( [type] => variable [value] => 14 ) [reference] => Array ( [type] => variable [value] => AI-24792 ) [supplier_reference] => Array ( [type] => variable [value] => ) [location] => Array ( [type] => variable [value] => ) [width] => Array ( [type] => variable [value] => 0.000000 ) [height] => Array ( [type] => variable [value] => 0.000000 ) [depth] => Array ( [type] => variable [value] => 0.000000 ) [weight] => Array ( [type] => variable [value] => 1.500000 ) [quantity_discount] => Array ( [type] => variable [value] => 0 ) [ean13] => Array ( [type] => variable [value] => 3246575132419 ) [isbn] => Array ( [type] => variable [value] => ) [upc] => Array ( [type] => variable [value] => ) [cache_is_pack] => Array ( [type] => variable [value] => 0 ) [cache_has_attachments] => Array ( [type] => variable [value] => 0 ) [is_virtual] => Array ( [type] => variable [value] => 0 ) [state] => Array ( [type] => variable [value] => 1 ) [additional_delivery_times] => Array ( [type] => variable [value] => 1 ) [delivery_in_stock] => Array ( [type] => variable [value] => ) [delivery_out_stock] => Array ( [type] => variable [value] => ) [id_category_default] => Array ( [type] => variable [value] => 105442 ) [id_tax_rules_group] => Array ( [type] => variable [value] => 36 ) [on_sale] => Array ( [type] => variable [value] => 0 ) [online_only] => Array ( [type] => variable [value] => 0 ) [minimal_quantity] => Array ( [type] => variable [value] => 1 ) [low_stock_threshold] => Array ( [type] => variable [value] => ) [low_stock_alert] => Array ( [type] => variable [value] => 0 ) [price] => Array ( [type] => variable [value] => €58.33 ) [wholesale_price] => Array ( [type] => variable [value] => 35.000000 ) [unity] => Array ( [type] => variable [value] => 0.000000 ) [unit_price_ratio] => Array ( [type] => variable [value] => 0.000000 ) [additional_shipping_cost] => Array ( [type] => variable [value] => 0.00 ) [customizable] => Array ( [type] => variable [value] => 0 ) [text_fields] => Array ( [type] => variable [value] => 0 ) [uploadable_files] => Array ( [type] => variable [value] => 0 ) [redirect_type] => Array ( [type] => variable [value] => 404 ) [id_type_redirected] => Array ( [type] => variable [value] => 0 ) [available_for_order] => Array ( [type] => variable [value] => 1 ) [available_date] => Array ( [type] => variable [value] => ) [show_condition] => Array ( [type] => variable [value] => 0 ) [indexed] => Array ( [type] => variable [value] => 0 ) [visibility] => Array ( [type] => variable [value] => both ) [cache_default_attribute] => Array ( [type] => variable [value] => 5648 ) [advanced_stock_management] => Array ( [type] => variable [value] => 0 ) [date_add] => Array ( [type] => variable [value] => 2011-10-11 10:17:15 ) [date_upd] => Array ( [type] => variable [value] => 2023-08-02 05:34:24 ) [pack_stock_type] => Array ( [type] => variable [value] => 3 ) [meta_description] => Array ( [type] => variable [value] => In sea wear for women sailors: a classic boot, the Aigles boot! They are part of the essential sea wear for sailors and yachtsmen. ) [meta_keywords] => Array ( [type] => variable [value] => women sailors,sea clothes,eagle boots ) [meta_title] => Array ( [type] => variable [value] => Malouine boots woman ) [link_rewrite] => Array ( [type] => variable [value] => malouine-boots-woman ) [name] => Array ( [type] => variable [value] => Malouine boots woman ) [description] => Array ( [type] => variable [value] =>

Upper: natural rubber
Lining: printed jersey
Outsole: rubber

) [description_short] => Array ( [type] => variable [value] =>

Women's Aigle Malouine Boots

This pair of deck boots is a classic that stands the test of time. Semi-high, they are elegant in the city as well as on the sea! Its rubber outsoles will grip perfectly on the wet deck of your boat. The Aigle Malouine boots are known for their quality and durability. They are a must-have in the Aigle nautical collection.

All Aigle boating boots

On Picksea.com, discover our selection of Aigle boating boots for the seaside or coastal cruising. With classic and robust models, the brand offers quality products, especially in rubber. Find many other models of Aigle boots on our shop (Skey, Goeland etc.) and choose your pair according to what you are looking for. The whole world of boating and marine equipment is on Picksea.

) [available_now] => Array ( [type] => variable [value] => In stock ) [available_later] => Array ( [type] => variable [value] => Shipped within 7 days ) [video] => Array ( [type] => variable [value] => ) [personnalisation] => Array ( [type] => variable [value] => 0 ) [markdown] => Array ( [type] => variable [value] => ) [catdecathon] => Array ( [type] => variable [value] => ) [id_product] => Array ( [type] => variable [value] => 468 ) [out_of_stock] => Array ( [type] => variable [value] => 0 ) [new] => Array ( [type] => variable [value] => 0 ) [id_product_attribute] => Array ( [type] => variable [value] => 5648 ) [quantity_wanted] => Array ( [type] => variable [value] => 1 ) [extraContent] => Array ( [type] => variable [value] => Array ( ) ) [allow_oosp] => Array ( [type] => variable [value] => 0 ) [category] => Array ( [type] => variable [value] => rubber-boots ) [category_name] => Array ( [type] => variable [value] => Rubber Boots ) [link] => Array ( [type] => variable [value] => https://www.picksea.com/en/malouine-boots-woman-aigle-468.html ) [attribute_price] => Array ( [type] => variable [value] => 0 ) [price_tax_exc] => Array ( [type] => variable [value] => 58.333333 ) [price_without_reduction] => Array ( [type] => variable [value] => 58.333333 ) [price_without_reduction_without_tax] => Array ( [type] => variable [value] => 58.333333 ) [reduction] => Array ( [type] => variable [value] => 0 ) [reduction_without_tax] => Array ( [type] => variable [value] => 0 ) [specific_prices] => Array ( [type] => variable [value] => Array ( [id_specific_price] => 641240120 [id_specific_price_rule] => 0 [id_cart] => 0 [id_product] => 468 [id_shop] => 1 [id_shop_group] => 0 [id_currency] => 0 [id_country] => 0 [id_group] => 0 [id_customer] => 0 [id_product_attribute] => 0 [price] => -1.000000 [from_quantity] => 1 [reduction] => 0.000000 [reduction_tax] => 1 [reduction_type] => percentage [from] => 0000-00-00 00:00:00 [to] => 0000-00-00 00:00:00 [score] => 48 ) ) [quantity] => Array ( [type] => variable [value] => 1 ) [quantity_all_versions] => Array ( [type] => variable [value] => 9 ) [id_image] => Array ( [type] => variable [value] => en-default ) [features] => Array ( [type] => variable [value] => Array ( [0] => Array ( [name] => Gender [value] => Woman [id_feature] => 4 [position] => 1 ) [1] => Array ( [name] => Manufacturing [value] => Made in france [id_feature] => 32 [position] => 16 ) [2] => Array ( [name] => Type [value] => Shoes / Boots [id_feature] => 256 [position] => 20 ) ) ) [virtual] => Array ( [type] => variable [value] => 0 ) [pack] => Array ( [type] => variable [value] => 0 ) [packItems] => Array ( [type] => variable [value] => Array ( ) ) [nopackprice] => Array ( [type] => variable [value] => 0 ) [customization_required] => Array ( [type] => variable [value] => ) [rate] => Array ( [type] => variable [value] => 0 ) [tax_name] => Array ( [type] => variable [value] => ) [ecotax_rate] => Array ( [type] => variable [value] => 0 ) [unit_price] => Array ( [type] => variable [value] => ) [customizations] => Array ( [type] => variable [value] => Array ( [fields] => Array ( ) ) ) [id_customization] => Array ( [type] => variable [value] => 0 ) [is_customizable] => Array ( [type] => variable [value] => ) [show_quantities] => Array ( [type] => variable [value] => 1 ) [quantity_label] => Array ( [type] => variable [value] => Items ) [customer_group_discount] => Array ( [type] => variable [value] => 0 ) [title] => Array ( [type] => variable [value] => Malouine boots woman ) [images] => Array ( [type] => variable [value] => Array ( [0] => Array ( [bySize] => Array ( [small_default] => Array ( [url] => https://www.picksea.com/69859-small_default/malouine-boots-woman.jpg [width] => 98 [height] => 98 ) [cart_default] => Array ( [url] => https://www.picksea.com/69859-cart_default/malouine-boots-woman.jpg [width] => 125 [height] => 125 ) [home_default] => Array ( [url] => https://www.picksea.com/69859-home_default/malouine-boots-woman.jpg [width] => 250 [height] => 250 ) [home_large] => Array ( [url] => https://www.picksea.com/69859-home_large/malouine-boots-woman.jpg [width] => 280 [height] => 280 ) [medium_default] => Array ( [url] => https://www.picksea.com/69859-medium_default/malouine-boots-woman.jpg [width] => 452 [height] => 452 ) [large_default] => Array ( [url] => https://www.picksea.com/69859-large_default/malouine-boots-woman.jpg [width] => 800 [height] => 800 ) ) [small] => Array ( [url] => https://www.picksea.com/69859-small_default/malouine-boots-woman.jpg [width] => 98 [height] => 98 ) [medium] => Array ( [url] => https://www.picksea.com/69859-home_large/malouine-boots-woman.jpg [width] => 280 [height] => 280 ) [large] => Array ( [url] => https://www.picksea.com/69859-large_default/malouine-boots-woman.jpg [width] => 800 [height] => 800 ) [legend] => [cover] => [id_image] => 69859 [position] => 4 [associatedVariants] => Array ( [0] => 5642 [1] => 5651 [2] => 5645 [3] => 5657 [4] => 5639 [5] => 5654 [6] => 5648 ) ) ) ) [cover] => Array ( [type] => variable [value] => Array ( [bySize] => Array ( [small_default] => Array ( [url] => https://www.picksea.com/69859-small_default/malouine-boots-woman.jpg [width] => 98 [height] => 98 ) [cart_default] => Array ( [url] => https://www.picksea.com/69859-cart_default/malouine-boots-woman.jpg [width] => 125 [height] => 125 ) [home_default] => Array ( [url] => https://www.picksea.com/69859-home_default/malouine-boots-woman.jpg [width] => 250 [height] => 250 ) [home_large] => Array ( [url] => https://www.picksea.com/69859-home_large/malouine-boots-woman.jpg [width] => 280 [height] => 280 ) [medium_default] => Array ( [url] => https://www.picksea.com/69859-medium_default/malouine-boots-woman.jpg [width] => 452 [height] => 452 ) [large_default] => Array ( [url] => https://www.picksea.com/69859-large_default/malouine-boots-woman.jpg [width] => 800 [height] => 800 ) ) [small] => Array ( [url] => https://www.picksea.com/69859-small_default/malouine-boots-woman.jpg [width] => 98 [height] => 98 ) [medium] => Array ( [url] => https://www.picksea.com/69859-home_large/malouine-boots-woman.jpg [width] => 280 [height] => 280 ) [large] => Array ( [url] => https://www.picksea.com/69859-large_default/malouine-boots-woman.jpg [width] => 800 [height] => 800 ) [legend] => [cover] => [id_image] => 69859 [position] => 4 [associatedVariants] => Array ( [0] => 5642 [1] => 5651 [2] => 5645 [3] => 5657 [4] => 5639 [5] => 5654 [6] => 5648 ) ) ) [has_discount] => Array ( [type] => variable [value] => ) [discount_type] => Array ( [type] => variable [value] => percentage ) [discount_percentage] => Array ( [type] => variable [value] => 0% ) [discount_percentage_absolute] => Array ( [type] => variable [value] => 0% ) [discount_amount] => Array ( [type] => variable [value] => €0.00 ) [discount_amount_to_display] => Array ( [type] => variable [value] => -€0.00 ) [price_amount] => Array ( [type] => variable [value] => 58.33 ) [regular_price_amount] => Array ( [type] => variable [value] => 58.333333 ) [regular_price] => Array ( [type] => variable [value] => €58.33 ) [discount_to_display] => Array ( [type] => variable [value] => €0.00 ) [unit_price_full] => Array ( [type] => variable [value] => ) [show_availability] => Array ( [type] => variable [value] => 1 ) [availability_date] => Array ( [type] => variable [value] => ) [availability_message] => Array ( [type] => variable [value] => In stock ) [availability] => Array ( [type] => variable [value] => available ) ) ) [arrayAccessIterator:PrestaShop\PrestaShop\Adapter\Presenter\AbstractLazyArray:private] => ArrayIterator Object ( [storage:ArrayIterator:private] => ArrayObject Object ( [storage:ArrayObject:private] => Array ( [id] => Array ( [type] => method [value] => getId ) [attributes] => Array ( [type] => method [value] => getAttributes ) [show_price] => Array ( [type] => method [value] => getShowPrice ) [weight_unit] => Array ( [type] => method [value] => getWeightUnit ) [url] => Array ( [type] => method [value] => getUrl ) [canonical_url] => Array ( [type] => method [value] => getCanonicalUrl ) [add_to_cart_url] => Array ( [type] => method [value] => getAddToCartUrl ) [condition] => Array ( [type] => method [value] => getCondition ) [delivery_information] => Array ( [type] => method [value] => getDeliveryInformation ) [embedded_attributes] => Array ( [type] => method [value] => getEmbeddedAttributes ) [file_size_formatted] => Array ( [type] => method [value] => getFileSizeFormatted ) [attachments] => Array ( [type] => method [value] => getAttachments ) [quantity_discounts] => Array ( [type] => method [value] => getQuantityDiscounts ) [reference_to_display] => Array ( [type] => method [value] => getReferenceToDisplay ) [grouped_features] => Array ( [type] => method [value] => getGroupedFeatures ) [seo_availability] => Array ( [type] => method [value] => getSeoAvailability ) [labels] => Array ( [type] => method [value] => getLabels ) [ecotax] => Array ( [type] => method [value] => getEcotax ) [flags] => Array ( [type] => method [value] => getFlags ) [main_variants] => Array ( [type] => method [value] => getMainVariants ) [specific_references] => Array ( [type] => method [value] => getSpecificReferences ) [id_shop_default] => Array ( [type] => variable [value] => 1 ) [id_manufacturer] => Array ( [type] => variable [value] => 19 ) [id_supplier] => Array ( [type] => variable [value] => 14 ) [reference] => Array ( [type] => variable [value] => AI-24792 ) [supplier_reference] => Array ( [type] => variable [value] => ) [location] => Array ( [type] => variable [value] => ) [width] => Array ( [type] => variable [value] => 0.000000 ) [height] => Array ( [type] => variable [value] => 0.000000 ) [depth] => Array ( [type] => variable [value] => 0.000000 ) [weight] => Array ( [type] => variable [value] => 1.500000 ) [quantity_discount] => Array ( [type] => variable [value] => 0 ) [ean13] => Array ( [type] => variable [value] => 3246575132419 ) [isbn] => Array ( [type] => variable [value] => ) [upc] => Array ( [type] => variable [value] => ) [cache_is_pack] => Array ( [type] => variable [value] => 0 ) [cache_has_attachments] => Array ( [type] => variable [value] => 0 ) [is_virtual] => Array ( [type] => variable [value] => 0 ) [state] => Array ( [type] => variable [value] => 1 ) [additional_delivery_times] => Array ( [type] => variable [value] => 1 ) [delivery_in_stock] => Array ( [type] => variable [value] => ) [delivery_out_stock] => Array ( [type] => variable [value] => ) [id_category_default] => Array ( [type] => variable [value] => 105442 ) [id_tax_rules_group] => Array ( [type] => variable [value] => 36 ) [on_sale] => Array ( [type] => variable [value] => 0 ) [online_only] => Array ( [type] => variable [value] => 0 ) [minimal_quantity] => Array ( [type] => variable [value] => 1 ) [low_stock_threshold] => Array ( [type] => variable [value] => ) [low_stock_alert] => Array ( [type] => variable [value] => 0 ) [price] => Array ( [type] => variable [value] => €58.33 ) [wholesale_price] => Array ( [type] => variable [value] => 35.000000 ) [unity] => Array ( [type] => variable [value] => 0.000000 ) [unit_price_ratio] => Array ( [type] => variable [value] => 0.000000 ) [additional_shipping_cost] => Array ( [type] => variable [value] => 0.00 ) [customizable] => Array ( [type] => variable [value] => 0 ) [text_fields] => Array ( [type] => variable [value] => 0 ) [uploadable_files] => Array ( [type] => variable [value] => 0 ) [redirect_type] => Array ( [type] => variable [value] => 404 ) [id_type_redirected] => Array ( [type] => variable [value] => 0 ) [available_for_order] => Array ( [type] => variable [value] => 1 ) [available_date] => Array ( [type] => variable [value] => ) [show_condition] => Array ( [type] => variable [value] => 0 ) [indexed] => Array ( [type] => variable [value] => 0 ) [visibility] => Array ( [type] => variable [value] => both ) [cache_default_attribute] => Array ( [type] => variable [value] => 5648 ) [advanced_stock_management] => Array ( [type] => variable [value] => 0 ) [date_add] => Array ( [type] => variable [value] => 2011-10-11 10:17:15 ) [date_upd] => Array ( [type] => variable [value] => 2023-08-02 05:34:24 ) [pack_stock_type] => Array ( [type] => variable [value] => 3 ) [meta_description] => Array ( [type] => variable [value] => In sea wear for women sailors: a classic boot, the Aigles boot! They are part of the essential sea wear for sailors and yachtsmen. ) [meta_keywords] => Array ( [type] => variable [value] => women sailors,sea clothes,eagle boots ) [meta_title] => Array ( [type] => variable [value] => Malouine boots woman ) [link_rewrite] => Array ( [type] => variable [value] => malouine-boots-woman ) [name] => Array ( [type] => variable [value] => Malouine boots woman ) [description] => Array ( [type] => variable [value] =>

Upper: natural rubber
Lining: printed jersey
Outsole: rubber

) [description_short] => Array ( [type] => variable [value] =>

Women's Aigle Malouine Boots

This pair of deck boots is a classic that stands the test of time. Semi-high, they are elegant in the city as well as on the sea! Its rubber outsoles will grip perfectly on the wet deck of your boat. The Aigle Malouine boots are known for their quality and durability. They are a must-have in the Aigle nautical collection.

All Aigle boating boots

On Picksea.com, discover our selection of Aigle boating boots for the seaside or coastal cruising. With classic and robust models, the brand offers quality products, especially in rubber. Find many other models of Aigle boots on our shop (Skey, Goeland etc.) and choose your pair according to what you are looking for. The whole world of boating and marine equipment is on Picksea.

) [available_now] => Array ( [type] => variable [value] => In stock ) [available_later] => Array ( [type] => variable [value] => Shipped within 7 days ) [video] => Array ( [type] => variable [value] => ) [personnalisation] => Array ( [type] => variable [value] => 0 ) [markdown] => Array ( [type] => variable [value] => ) [catdecathon] => Array ( [type] => variable [value] => ) [id_product] => Array ( [type] => variable [value] => 468 ) [out_of_stock] => Array ( [type] => variable [value] => 0 ) [new] => Array ( [type] => variable [value] => 0 ) [id_product_attribute] => Array ( [type] => variable [value] => 5648 ) [quantity_wanted] => Array ( [type] => variable [value] => 1 ) [extraContent] => Array ( [type] => variable [value] => Array ( ) ) [allow_oosp] => Array ( [type] => variable [value] => 0 ) [category] => Array ( [type] => variable [value] => rubber-boots ) [category_name] => Array ( [type] => variable [value] => Rubber Boots ) [link] => Array ( [type] => variable [value] => https://www.picksea.com/en/malouine-boots-woman-aigle-468.html ) [attribute_price] => Array ( [type] => variable [value] => 0 ) [price_tax_exc] => Array ( [type] => variable [value] => 58.333333 ) [price_without_reduction] => Array ( [type] => variable [value] => 58.333333 ) [price_without_reduction_without_tax] => Array ( [type] => variable [value] => 58.333333 ) [reduction] => Array ( [type] => variable [value] => 0 ) [reduction_without_tax] => Array ( [type] => variable [value] => 0 ) [specific_prices] => Array ( [type] => variable [value] => Array ( [id_specific_price] => 641240120 [id_specific_price_rule] => 0 [id_cart] => 0 [id_product] => 468 [id_shop] => 1 [id_shop_group] => 0 [id_currency] => 0 [id_country] => 0 [id_group] => 0 [id_customer] => 0 [id_product_attribute] => 0 [price] => -1.000000 [from_quantity] => 1 [reduction] => 0.000000 [reduction_tax] => 1 [reduction_type] => percentage [from] => 0000-00-00 00:00:00 [to] => 0000-00-00 00:00:00 [score] => 48 ) ) [quantity] => Array ( [type] => variable [value] => 1 ) [quantity_all_versions] => Array ( [type] => variable [value] => 9 ) [id_image] => Array ( [type] => variable [value] => en-default ) [features] => Array ( [type] => variable [value] => Array ( [0] => Array ( [name] => Gender [value] => Woman [id_feature] => 4 [position] => 1 ) [1] => Array ( [name] => Manufacturing [value] => Made in france [id_feature] => 32 [position] => 16 ) [2] => Array ( [name] => Type [value] => Shoes / Boots [id_feature] => 256 [position] => 20 ) ) ) [virtual] => Array ( [type] => variable [value] => 0 ) [pack] => Array ( [type] => variable [value] => 0 ) [packItems] => Array ( [type] => variable [value] => Array ( ) ) [nopackprice] => Array ( [type] => variable [value] => 0 ) [customization_required] => Array ( [type] => variable [value] => ) [rate] => Array ( [type] => variable [value] => 0 ) [tax_name] => Array ( [type] => variable [value] => ) [ecotax_rate] => Array ( [type] => variable [value] => 0 ) [unit_price] => Array ( [type] => variable [value] => ) [customizations] => Array ( [type] => variable [value] => Array ( [fields] => Array ( ) ) ) [id_customization] => Array ( [type] => variable [value] => 0 ) [is_customizable] => Array ( [type] => variable [value] => ) [show_quantities] => Array ( [type] => variable [value] => 1 ) [quantity_label] => Array ( [type] => variable [value] => Items ) [customer_group_discount] => Array ( [type] => variable [value] => 0 ) [title] => Array ( [type] => variable [value] => Malouine boots woman ) [images] => Array ( [type] => variable [value] => Array ( [0] => Array ( [bySize] => Array ( [small_default] => Array ( [url] => https://www.picksea.com/69859-small_default/malouine-boots-woman.jpg [width] => 98 [height] => 98 ) [cart_default] => Array ( [url] => https://www.picksea.com/69859-cart_default/malouine-boots-woman.jpg [width] => 125 [height] => 125 ) [home_default] => Array ( [url] => https://www.picksea.com/69859-home_default/malouine-boots-woman.jpg [width] => 250 [height] => 250 ) [home_large] => Array ( [url] => https://www.picksea.com/69859-home_large/malouine-boots-woman.jpg [width] => 280 [height] => 280 ) [medium_default] => Array ( [url] => https://www.picksea.com/69859-medium_default/malouine-boots-woman.jpg [width] => 452 [height] => 452 ) [large_default] => Array ( [url] => https://www.picksea.com/69859-large_default/malouine-boots-woman.jpg [width] => 800 [height] => 800 ) ) [small] => Array ( [url] => https://www.picksea.com/69859-small_default/malouine-boots-woman.jpg [width] => 98 [height] => 98 ) [medium] => Array ( [url] => https://www.picksea.com/69859-home_large/malouine-boots-woman.jpg [width] => 280 [height] => 280 ) [large] => Array ( [url] => https://www.picksea.com/69859-large_default/malouine-boots-woman.jpg [width] => 800 [height] => 800 ) [legend] => [cover] => [id_image] => 69859 [position] => 4 [associatedVariants] => Array ( [0] => 5642 [1] => 5651 [2] => 5645 [3] => 5657 [4] => 5639 [5] => 5654 [6] => 5648 ) ) ) ) [cover] => Array ( [type] => variable [value] => Array ( [bySize] => Array ( [small_default] => Array ( [url] => https://www.picksea.com/69859-small_default/malouine-boots-woman.jpg [width] => 98 [height] => 98 ) [cart_default] => Array ( [url] => https://www.picksea.com/69859-cart_default/malouine-boots-woman.jpg [width] => 125 [height] => 125 ) [home_default] => Array ( [url] => https://www.picksea.com/69859-home_default/malouine-boots-woman.jpg [width] => 250 [height] => 250 ) [home_large] => Array ( [url] => https://www.picksea.com/69859-home_large/malouine-boots-woman.jpg [width] => 280 [height] => 280 ) [medium_default] => Array ( [url] => https://www.picksea.com/69859-medium_default/malouine-boots-woman.jpg [width] => 452 [height] => 452 ) [large_default] => Array ( [url] => https://www.picksea.com/69859-large_default/malouine-boots-woman.jpg [width] => 800 [height] => 800 ) ) [small] => Array ( [url] => https://www.picksea.com/69859-small_default/malouine-boots-woman.jpg [width] => 98 [height] => 98 ) [medium] => Array ( [url] => https://www.picksea.com/69859-home_large/malouine-boots-woman.jpg [width] => 280 [height] => 280 ) [large] => Array ( [url] => https://www.picksea.com/69859-large_default/malouine-boots-woman.jpg [width] => 800 [height] => 800 ) [legend] => [cover] => [id_image] => 69859 [position] => 4 [associatedVariants] => Array ( [0] => 5642 [1] => 5651 [2] => 5645 [3] => 5657 [4] => 5639 [5] => 5654 [6] => 5648 ) ) ) [has_discount] => Array ( [type] => variable [value] => ) [discount_type] => Array ( [type] => variable [value] => percentage ) [discount_percentage] => Array ( [type] => variable [value] => 0% ) [discount_percentage_absolute] => Array ( [type] => variable [value] => 0% ) [discount_amount] => Array ( [type] => variable [value] => €0.00 ) [discount_amount_to_display] => Array ( [type] => variable [value] => -€0.00 ) [price_amount] => Array ( [type] => variable [value] => 58.33 ) [regular_price_amount] => Array ( [type] => variable [value] => 58.333333 ) [regular_price] => Array ( [type] => variable [value] => €58.33 ) [discount_to_display] => Array ( [type] => variable [value] => €0.00 ) [unit_price_full] => Array ( [type] => variable [value] => ) [show_availability] => Array ( [type] => variable [value] => 1 ) [availability_date] => Array ( [type] => variable [value] => ) [availability_message] => Array ( [type] => variable [value] => In stock ) [availability] => Array ( [type] => variable [value] => available ) ) ) ) [methodCacheResults:PrestaShop\PrestaShop\Adapter\Presenter\AbstractLazyArray:private] => Array ( [attributes] => Array ( [6] => Array ( [id_attribute] => 35 [id_attribute_group] => 6 [name] => 38 [group] => Shoes Size [reference] => AI-24792_JAUN-38 [ean13] => 3246576123249 [isbn] => [upc] => ) [2] => Array ( [id_attribute] => 51 [id_attribute_group] => 2 [name] => Yellow [group] => Color [reference] => AI-24792_JAUN-38 [ean13] => 3246576123249 [isbn] => [upc] => ) ) [url] => https://www.picksea.com/en/malouine-boots-woman-aigle-468.html [weight_unit] => kg [reference_to_display] => AI-24792_JAUN-38 [flags] => Array ( ) [embedded_attributes] => Array ( [id_shop_default] => 1 [id_manufacturer] => 19 [id_supplier] => 14 [reference] => AI-24792 [is_virtual] => 0 [delivery_in_stock] => [delivery_out_stock] => [id_category_default] => 105442 [on_sale] => 0 [online_only] => 0 [ecotax] => 0 [minimal_quantity] => 1 [low_stock_threshold] => [low_stock_alert] => 0 [price] => €58.33 [unity] => 0.000000 [unit_price_ratio] => 0.000000 [additional_shipping_cost] => 0.00 [customizable] => 0 [text_fields] => 0 [uploadable_files] => 0 [redirect_type] => 404 [id_type_redirected] => 0 [available_for_order] => 1 [available_date] => [show_condition] => 0 [condition] => new [show_price] => 1 [indexed] => 0 [visibility] => both [cache_default_attribute] => 5648 [advanced_stock_management] => 0 [date_add] => 2011-10-11 10:17:15 [date_upd] => 2023-08-02 05:34:24 [pack_stock_type] => 3 [meta_description] => In sea wear for women sailors: a classic boot, the Aigles boot! They are part of the essential sea wear for sailors and yachtsmen. [meta_keywords] => women sailors,sea clothes,eagle boots [meta_title] => Malouine boots woman [link_rewrite] => malouine-boots-woman [name] => Malouine boots woman [description] =>

Upper: natural rubber
Lining: printed jersey
Outsole: rubber

[description_short] =>

Women's Aigle Malouine Boots

This pair of deck boots is a classic that stands the test of time. Semi-high, they are elegant in the city as well as on the sea! Its rubber outsoles will grip perfectly on the wet deck of your boat. The Aigle Malouine boots are known for their quality and durability. They are a must-have in the Aigle nautical collection.

All Aigle boating boots

On Picksea.com, discover our selection of Aigle boating boots for the seaside or coastal cruising. With classic and robust models, the brand offers quality products, especially in rubber. Find many other models of Aigle boots on our shop (Skey, Goeland etc.) and choose your pair according to what you are looking for. The whole world of boating and marine equipment is on Picksea.

[available_now] => In stock [available_later] => Shipped within 7 days [id] => 468 [id_product] => 468 [out_of_stock] => 0 [new] => 0 [id_product_attribute] => 5648 [quantity_wanted] => 1 [extraContent] => Array ( ) [allow_oosp] => 0 [category] => rubber-boots [category_name] => Rubber Boots [link] => https://www.picksea.com/en/malouine-boots-woman-aigle-468.html [attribute_price] => 0 [price_tax_exc] => 58.333333 [price_without_reduction] => 58.333333 [reduction] => 0 [specific_prices] => Array ( [id_specific_price] => 641240120 [id_specific_price_rule] => 0 [id_cart] => 0 [id_product] => 468 [id_shop] => 1 [id_shop_group] => 0 [id_currency] => 0 [id_country] => 0 [id_group] => 0 [id_customer] => 0 [id_product_attribute] => 0 [price] => -1.000000 [from_quantity] => 1 [reduction] => 0.000000 [reduction_tax] => 1 [reduction_type] => percentage [from] => 0000-00-00 00:00:00 [to] => 0000-00-00 00:00:00 [score] => 48 ) [quantity] => 1 [quantity_all_versions] => 9 [id_image] => en-default [features] => Array ( [0] => Array ( [name] => Gender [value] => Woman [id_feature] => 4 [position] => 1 ) [1] => Array ( [name] => Manufacturing [value] => Made in france [id_feature] => 32 [position] => 16 ) [2] => Array ( [name] => Type [value] => Shoes / Boots [id_feature] => 256 [position] => 20 ) ) [attachments] => Array ( ) [virtual] => 0 [pack] => 0 [packItems] => Array ( ) [nopackprice] => 0 [customization_required] => [attributes] => Array ( [6] => Array ( [id_attribute] => 35 [id_attribute_group] => 6 [name] => 38 [group] => Shoes Size [reference] => AI-24792_JAUN-38 [ean13] => 3246576123249 [isbn] => [upc] => ) [2] => Array ( [id_attribute] => 51 [id_attribute_group] => 2 [name] => Yellow [group] => Color [reference] => AI-24792_JAUN-38 [ean13] => 3246576123249 [isbn] => [upc] => ) ) [rate] => 0 [tax_name] => [ecotax_rate] => 0 [unit_price] => [customizations] => Array ( [fields] => Array ( ) ) [id_customization] => 0 [is_customizable] => [show_quantities] => 1 [quantity_label] => Items [quantity_discounts] => Array ( ) [customer_group_discount] => 0 [images] => Array ( [0] => Array ( [bySize] => Array ( [small_default] => Array ( [url] => https://www.picksea.com/69859-small_default/malouine-boots-woman.jpg [width] => 98 [height] => 98 ) [cart_default] => Array ( [url] => https://www.picksea.com/69859-cart_default/malouine-boots-woman.jpg [width] => 125 [height] => 125 ) [home_default] => Array ( [url] => https://www.picksea.com/69859-home_default/malouine-boots-woman.jpg [width] => 250 [height] => 250 ) [home_large] => Array ( [url] => https://www.picksea.com/69859-home_large/malouine-boots-woman.jpg [width] => 280 [height] => 280 ) [medium_default] => Array ( [url] => https://www.picksea.com/69859-medium_default/malouine-boots-woman.jpg [width] => 452 [height] => 452 ) [large_default] => Array ( [url] => https://www.picksea.com/69859-large_default/malouine-boots-woman.jpg [width] => 800 [height] => 800 ) ) [small] => Array ( [url] => https://www.picksea.com/69859-small_default/malouine-boots-woman.jpg [width] => 98 [height] => 98 ) [medium] => Array ( [url] => https://www.picksea.com/69859-home_large/malouine-boots-woman.jpg [width] => 280 [height] => 280 ) [large] => Array ( [url] => https://www.picksea.com/69859-large_default/malouine-boots-woman.jpg [width] => 800 [height] => 800 ) [legend] => [cover] => [id_image] => 69859 [position] => 4 [associatedVariants] => Array ( [0] => 5642 [1] => 5651 [2] => 5645 [3] => 5657 [4] => 5639 [5] => 5654 [6] => 5648 ) ) ) [cover] => Array ( [bySize] => Array ( [small_default] => Array ( [url] => https://www.picksea.com/69859-small_default/malouine-boots-woman.jpg [width] => 98 [height] => 98 ) [cart_default] => Array ( [url] => https://www.picksea.com/69859-cart_default/malouine-boots-woman.jpg [width] => 125 [height] => 125 ) [home_default] => Array ( [url] => https://www.picksea.com/69859-home_default/malouine-boots-woman.jpg [width] => 250 [height] => 250 ) [home_large] => Array ( [url] => https://www.picksea.com/69859-home_large/malouine-boots-woman.jpg [width] => 280 [height] => 280 ) [medium_default] => Array ( [url] => https://www.picksea.com/69859-medium_default/malouine-boots-woman.jpg [width] => 452 [height] => 452 ) [large_default] => Array ( [url] => https://www.picksea.com/69859-large_default/malouine-boots-woman.jpg [width] => 800 [height] => 800 ) ) [small] => Array ( [url] => https://www.picksea.com/69859-small_default/malouine-boots-woman.jpg [width] => 98 [height] => 98 ) [medium] => Array ( [url] => https://www.picksea.com/69859-home_large/malouine-boots-woman.jpg [width] => 280 [height] => 280 ) [large] => Array ( [url] => https://www.picksea.com/69859-large_default/malouine-boots-woman.jpg [width] => 800 [height] => 800 ) [legend] => [cover] => [id_image] => 69859 [position] => 4 [associatedVariants] => Array ( [0] => 5642 [1] => 5651 [2] => 5645 [3] => 5657 [4] => 5639 [5] => 5654 [6] => 5648 ) ) [has_discount] => [discount_type] => percentage [discount_percentage] => 0% [discount_percentage_absolute] => 0% [discount_amount] => €0.00 [discount_amount_to_display] => -€0.00 [price_amount] => 58.33 [unit_price_full] => [show_availability] => 1 [availability_date] => [availability_message] => In stock [availability] => available ) [id] => 468 [show_price] => 1 [labels] => Array ( [tax_short] => (tax incl.) [tax_long] => Tax included ) [ecotax] => Array ( [value] => €0.00 [amount] => 0 [rate] => 0 ) ) ) 1
Detailed features

Women's Aigle Malouine Boots
This pair of deck boots is a classic that stands the test of time. Semi-high, they are elegant in the city as well as on the sea! Its rubber outsoles will grip perfectly on the wet deck of your boat. The Aigle Malouine boots are known for their quality and durability. They are a must-have in the Aigle nautical collection.
All Aigle boating boots
On Picksea.com, discover our selection of Aigle boating boots for the seaside or coastal cruising. With classic and robust models, the brand offers quality products, especially in rubber. Find many other models of Aigle boots on our shop (Skey, Goeland etc.) and choose your pair according to what you are looking for. The whole world of boating and marine equipment is on Picksea.
Upper: natural rubber
Lining: printed jersey
Outsole: rubber
In the same category
4 other products seleted for you
Size guide
MEN'S TOP
| | | | | | | |
| --- | --- | --- | --- | --- | --- | --- |
| XS | S | M | L | XL | XXL | 3XL |
| 38 | 40/42 | 44/46 | 48/50 | 52/54 | 56/58 | 60/6 |

WOMEN'S TOP
| | | | | |
| --- | --- | --- | --- | --- |
| XS | S | M | L | XL |
| 34 | 36/38 | 40/42 | 44/46 | 48/50 |

CHILDREN
| | | | | |
| --- | --- | --- | --- | --- |
| 2XS | XS | S | M | U |
| 4 ans | 6/8 ans | 10/12 ans | 14/16 ans | 4/12 ans |

ADULT GLOVES
| | | | | | | |
| --- | --- | --- | --- | --- | --- | --- |
| XXS  | XS     | S     | M      | L     | XL      | XXL     |
| 6     | 6,5 | 7 | 7,5 | 8 | 8,5 | 9,5 |

ADULT HATS
| | | | | | | | |
| --- | --- | --- | --- | --- | --- | --- | --- |
| Taille | XS | S | M | L | XL | XXL | U |
| Tour de tête | 52/53 | 54/55 | 56/57 | 58/59 | 60/61 | 62/63 | 54/59 |