available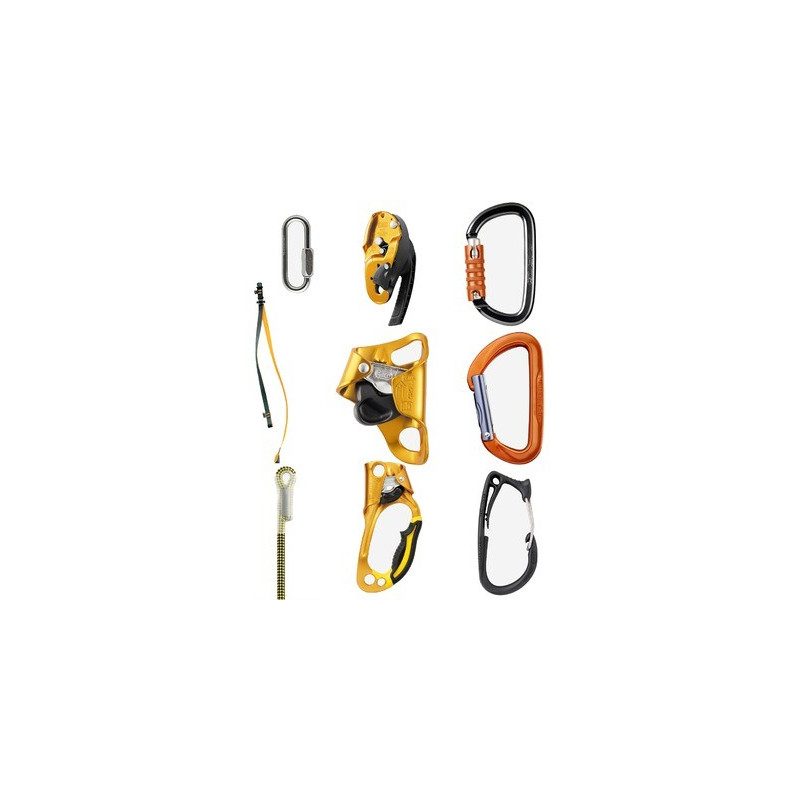 error Shipped within 5 days
PrestaShop\PrestaShop\Adapter\Presenter\Product\ProductLazyArray Object ( [imageRetriever:PrestaShop\PrestaShop\Adapter\Presenter\Product\ProductLazyArray:private] => PrestaShop\PrestaShop\Adapter\Image\ImageRetriever Object ( [link:PrestaShop\PrestaShop\Adapter\Image\ImageRetriever:private] => Link Object ( [allow:protected] => 1 [url:protected] => /index.php [protocol_link] => https:// [protocol_content] => https:// [ssl_enable:protected] => 1 [urlShopId:protected] => [supportedBrowser] => ) ) [link:PrestaShop\PrestaShop\Adapter\Presenter\Product\ProductLazyArray:private] => Link Object ( [allow:protected] => 1 [url:protected] => /index.php [protocol_link] => https:// [protocol_content] => https:// [ssl_enable:protected] => 1 [urlShopId:protected] => [supportedBrowser] => ) [priceFormatter:PrestaShop\PrestaShop\Adapter\Presenter\Product\ProductLazyArray:private] => PrestaShop\PrestaShop\Adapter\Product\PriceFormatter Object ( ) [productColorsRetriever:PrestaShop\PrestaShop\Adapter\Presenter\Product\ProductLazyArray:private] => PrestaShop\PrestaShop\Adapter\Product\ProductColorsRetriever Object ( ) [translator:PrestaShop\PrestaShop\Adapter\Presenter\Product\ProductLazyArray:private] => PrestaShopBundle\Translation\TranslatorComponent Object ( [catalogues:protected] => Array ( [en-US] => Symfony\Component\Translation\MessageCatalogue Object ( [messages:Symfony\Component\Translation\MessageCatalogue:private] => Array ( [en-US] => Array ( [OK] => OK [No] => No [Yes] => Yes [Write your review] => Write your review [Sorry, your review cannot be posted.] => Sorry, your review cannot be posted. [Title] => Title [Your name] => Your name [Review] => Review [Required fields] => Required fields [Cancel] => Cancel [Send] => Send [Your comment has been submitted and will be available once approved by a moderator.] => Your comment has been submitted and will be available once approved by a moderator. [Your comment has been added!] => Your comment has been added! [Review sent] => Review sent [Your review cannot be sent] => Your review cannot be sent [By %1$s] => By %1$s [Report abuse] => Report abuse [Comments] => Comments [Sorry, your review appreciation cannot be sent.] => Sorry, your review appreciation cannot be sent. [Sorry, your abuse report cannot be sent.] => Sorry, your abuse report cannot be sent. [Last] => Last [Your review appreciation cannot be sent] => Your review appreciation cannot be sent [Report comment] => Report comment [Are you sure that you want to report this comment?] => Are you sure that you want to report this comment? [Report sent] => Report sent [Your report has been submitted and will be considered by a moderator.] => Your report has been submitted and will be considered by a moderator. [Your report cannot be sent] => Your report cannot be sent ) [ShopThemeGlobal] => Array ( [Créez votre compte professionnel] => Create your professional account [Demandez un devis] => Request a quote [Plus de 300 clients nous font confiance] => More than 300 customers trust us [Notre sélection de produits par métiers] => Our selection of products by trade [Vêtements pêche / Marin pêcheur] => Fishing clothes / Fisherman [Vêtements poissonnier] => Fishmonger's clothing [Vêtement moniteur de voile] => Sailing instructor clothing [Vêtement aquaculteur] => Aquaculturist clothing [Vêtement pisciliculteur] => Fish farmer's clothing [Vêtement conchyliculteur] => Conchyliculteur clothing [Vêtement de pluie professionnel] => Professional rainwear [+ 5000 produits] => + 5000 products [référencés pour vous] => referenced for you [+ 300 clients] => + 300 customers [nous font confiance] => trust us ) [ShopThemeGlobal ] => Array ( [Vêtements skipper] => Skipper clothing ) ) [metadata:Symfony\Component\Translation\MessageCatalogue:private] => Array ( ) [resources:Symfony\Component\Translation\MessageCatalogue:private] => Array ( ) [locale:Symfony\Component\Translation\MessageCatalogue:private] => en-US [fallbackCatalogue:Symfony\Component\Translation\MessageCatalogue:private] => [parent:Symfony\Component\Translation\MessageCatalogue:private] => ) ) [locale:Symfony\Component\Translation\Translator:private] => en-US [fallbackLocales:Symfony\Component\Translation\Translator:private] => Array ( ) [loaders:Symfony\Component\Translation\Translator:private] => Array ( ) [resources:Symfony\Component\Translation\Translator:private] => Array ( ) [formatter:Symfony\Component\Translation\Translator:private] => Symfony\Component\Translation\Formatter\MessageFormatter Object ( [selector:Symfony\Component\Translation\Formatter\MessageFormatter:private] => Symfony\Component\Translation\MessageSelector Object ( ) ) [cacheDir:Symfony\Component\Translation\Translator:private] => /home/httpd/html/www.picksea.com/var/cache/prod/translations [debug:Symfony\Component\Translation\Translator:private] => [configCacheFactory:Symfony\Component\Translation\Translator:private] => Symfony\Component\Config\ConfigCacheFactory Object ( [debug:Symfony\Component\Config\ConfigCacheFactory:private] => ) ) [settings:protected] => PrestaShop\PrestaShop\Core\Product\ProductPresentationSettings Object ( [catalog_mode] => [catalog_mode_with_prices] => 0 [restricted_country_mode] => [include_taxes] => 1 [allow_add_variant_to_cart_from_listing] => 1 [stock_management_enabled] => 1 [showPrices] => 1 [lastRemainingItems] => 0 ) [product:protected] => Array ( [id_shop_default] => 1 [id_manufacturer] => 15 [id_supplier] => 5 [reference] => PZ-ASCENSION [supplier_reference] => PZ-PACK-CORAX2-V4 [location] => [width] => 0.000000 [height] => 0.000000 [depth] => 0.000000 [weight] => 6.700000 [quantity_discount] => 0 [ean13] => [isbn] => [upc] => [cache_is_pack] => 0 [cache_has_attachments] => 0 [is_virtual] => 0 [state] => 1 [additional_delivery_times] => 1 [delivery_in_stock] => [delivery_out_stock] => [id_category_default] => 71 [id_tax_rules_group] => 36 [on_sale] => 0 [online_only] => 0 [ecotax] => 0 [minimal_quantity] => 1 [low_stock_threshold] => [low_stock_alert] => 0 [price] => €540.00 [wholesale_price] => 378.580000 [unity] => 0.000000 [unit_price_ratio] => 0.000000 [additional_shipping_cost] => 0.00 [customizable] => 0 [text_fields] => 0 [uploadable_files] => 0 [redirect_type] => 404 [id_type_redirected] => 0 [available_for_order] => 1 [available_date] => 0000-00-00 [show_condition] => 0 [condition] => new [show_price] => 1 [indexed] => 1 [visibility] => both [cache_default_attribute] => 0 [advanced_stock_management] => 0 [date_add] => 2011-05-11 16:25:48 [date_upd] => 2023-08-04 12:04:54 [pack_stock_type] => 3 [meta_description] => The Petzl Navigator Pack is a very useful accessory pack. [meta_keywords] => petzl,accessories,boat,petzel [meta_title] => Ascension Pack Navigator | Picksea [link_rewrite] => navigator-ascension-pack [name] => Navigator Ascension Pack [description] =>

CORAX Harness: The CORAX multipurpose adjustable harness is the essential tool for safe sailing on the masts of all rigs. The two belt loops allow it to be adapted to all user morphologies and provide great freedom of movement.

GRIGRI+: This compact self-braking descender for professional use allows you to free or block the rope. Swivel cam for easy slack adjustment. Compatible with 10.5 to 11.5 mm ropes
AM'D TL: "D" shaped carabiner for connecting equipment to the harness. This carabiner is very versatile due to its shape, allowing it to be used in all circumstances. It can be used to connect a belay system or as a lanyard end. The AM'D Triact-Lock carabiner is one of the strongest and lightest carabiners in the Petzl catalog.

Spirit: Straight-finger carabiner for any attachment. Its simplicity makes it robust and ergonomic. Its 49 grams of hot-forged 7000 series aluminum provide a resistance of 23 kN for the large axis, 9.5 kN for the open finger and 10 kN for the small axis. Finger opening 20 mm. (delivered in 2 pieces).
Footcord: This adjustable pedal, consisting of a sturdy webbing and a nylon cord, allows for quick and safe climbing of the mast. It is installed in one of the lower holes of the ascent blocker.
Carritool: This tool holder allows you to take out and store your tools with one hand. The external pre-hook allows you to choose between several tools up to 15 Kg of material. Hole for tying a captive tie on the tools. Slips into belt loops or Corax harness.
Bucket bag: Self-supporting 25-litre waterproof canvas bag. Its straps and ring allow you to carry it in a variety of ways: over the shoulder, by hand, or roped up. An external pocket for small personal effects.
Axis Rope: 30 meter 11 mm rope with high abrasion resistance. Resistant up to 22 kN and impact strength of 5.1 kN with a factor of 0.3.
Connect Adjust Lanyard: This adjustable lanyard allows you to hover on a halyard rather than risk a free rope climb. Adjustable with the Double Back loop and installed on the Corax harness with a lark's head.
Ascender: This ergonomic right-handed ascender allows you to ascend in all conditions thanks to a pimpled trigger and release. Holes for connecting a lanyard and a pedal as well as the ascension rope. Compatible with ropes from 8 to 13 mm.

[description_short] =>

Navigator Climbing Pack

This complete pack will provide you with all the necessary elements for a climb in any size rig or for any other climbing or rappelling activity. With this selection, you'll have all the tools you need to move safely, efficiently and professionally in your rig for repairs, maintenance or installation of equipment on your boat.

Detailed features and contents of the Petzl Pack

[available_now] => Shipped within 24 hours [available_later] => Shipped within 5 days [video] => [personnalisation] => 0 [markdown] => [catdecathon] => [id] => 192 [id_product] => 192 [out_of_stock] => 1 [new] => 0 [id_product_attribute] => 0 [quantity_wanted] => 1 [extraContent] => Array ( ) [allow_oosp] => 1 [category] => harnesses-and-lanyards [category_name] => Harnesses and Lanyards [link] => https://www.picksea.com/en/navigator-ascension-pack-petzl-192.html [attribute_price] => 0 [price_tax_exc] => 540 [price_without_reduction] => 540 [price_without_reduction_without_tax] => 540 [reduction] => 0 [reduction_without_tax] => 0 [specific_prices] => Array ( ) [quantity] => 0 [quantity_all_versions] => 0 [id_image] => en-default [features] => Array ( ) [attachments] => Array ( ) [virtual] => 0 [pack] => 0 [packItems] => Array ( ) [nopackprice] => 0 [customization_required] => [rate] => 0 [tax_name] => [ecotax_rate] => 0 [unit_price] => [customizations] => Array ( [fields] => Array ( ) ) [id_customization] => 0 [is_customizable] => [show_quantities] => [quantity_label] => Item [quantity_discounts] => Array ( ) [customer_group_discount] => 0 [title] => Navigator Ascension Pack [images] => Array ( [0] => Array ( [bySize] => Array ( [small_default] => Array ( [url] => https://www.picksea.com/577-small_default/navigator-ascension-pack.jpg [width] => 98 [height] => 98 ) [cart_default] => Array ( [url] => https://www.picksea.com/577-cart_default/navigator-ascension-pack.jpg [width] => 125 [height] => 125 ) [home_default] => Array ( [url] => https://www.picksea.com/577-home_default/navigator-ascension-pack.jpg [width] => 250 [height] => 250 ) [home_large] => Array ( [url] => https://www.picksea.com/577-home_large/navigator-ascension-pack.jpg [width] => 280 [height] => 280 ) [medium_default] => Array ( [url] => https://www.picksea.com/577-medium_default/navigator-ascension-pack.jpg [width] => 452 [height] => 452 ) [large_default] => Array ( [url] => https://www.picksea.com/577-large_default/navigator-ascension-pack.jpg [width] => 800 [height] => 800 ) ) [small] => Array ( [url] => https://www.picksea.com/577-small_default/navigator-ascension-pack.jpg [width] => 98 [height] => 98 ) [medium] => Array ( [url] => https://www.picksea.com/577-home_large/navigator-ascension-pack.jpg [width] => 280 [height] => 280 ) [large] => Array ( [url] => https://www.picksea.com/577-large_default/navigator-ascension-pack.jpg [width] => 800 [height] => 800 ) [legend] => Pack Ascension Navigateur Tools [cover] => 1 [id_image] => 577 [position] => 1 [associatedVariants] => Array ( ) ) [1] => Array ( [bySize] => Array ( [small_default] => Array ( [url] => https://www.picksea.com/581-small_default/navigator-ascension-pack.jpg [width] => 98 [height] => 98 ) [cart_default] => Array ( [url] => https://www.picksea.com/581-cart_default/navigator-ascension-pack.jpg [width] => 125 [height] => 125 ) [home_default] => Array ( [url] => https://www.picksea.com/581-home_default/navigator-ascension-pack.jpg [width] => 250 [height] => 250 ) [home_large] => Array ( [url] => https://www.picksea.com/581-home_large/navigator-ascension-pack.jpg [width] => 280 [height] => 280 ) [medium_default] => Array ( [url] => https://www.picksea.com/581-medium_default/navigator-ascension-pack.jpg [width] => 452 [height] => 452 ) [large_default] => Array ( [url] => https://www.picksea.com/581-large_default/navigator-ascension-pack.jpg [width] => 800 [height] => 800 ) ) [small] => Array ( [url] => https://www.picksea.com/581-small_default/navigator-ascension-pack.jpg [width] => 98 [height] => 98 ) [medium] => Array ( [url] => https://www.picksea.com/581-home_large/navigator-ascension-pack.jpg [width] => 280 [height] => 280 ) [large] => Array ( [url] => https://www.picksea.com/581-large_default/navigator-ascension-pack.jpg [width] => 800 [height] => 800 ) [legend] => Pack Ascension Navigateur Corax [cover] => [id_image] => 581 [position] => 2 [associatedVariants] => Array ( ) ) [2] => Array ( [bySize] => Array ( [small_default] => Array ( [url] => https://www.picksea.com/579-small_default/navigator-ascension-pack.jpg [width] => 98 [height] => 98 ) [cart_default] => Array ( [url] => https://www.picksea.com/579-cart_default/navigator-ascension-pack.jpg [width] => 125 [height] => 125 ) [home_default] => Array ( [url] => https://www.picksea.com/579-home_default/navigator-ascension-pack.jpg [width] => 250 [height] => 250 ) [home_large] => Array ( [url] => https://www.picksea.com/579-home_large/navigator-ascension-pack.jpg [width] => 280 [height] => 280 ) [medium_default] => Array ( [url] => https://www.picksea.com/579-medium_default/navigator-ascension-pack.jpg [width] => 452 [height] => 452 ) [large_default] => Array ( [url] => https://www.picksea.com/579-large_default/navigator-ascension-pack.jpg [width] => 800 [height] => 800 ) ) [small] => Array ( [url] => https://www.picksea.com/579-small_default/navigator-ascension-pack.jpg [width] => 98 [height] => 98 ) [medium] => Array ( [url] => https://www.picksea.com/579-home_large/navigator-ascension-pack.jpg [width] => 280 [height] => 280 ) [large] => Array ( [url] => https://www.picksea.com/579-large_default/navigator-ascension-pack.jpg [width] => 800 [height] => 800 ) [legend] => Pack Ascension Navigateur Bag [cover] => [id_image] => 579 [position] => 3 [associatedVariants] => Array ( ) ) [3] => Array ( [bySize] => Array ( [small_default] => Array ( [url] => https://www.picksea.com/578-small_default/navigator-ascension-pack.jpg [width] => 98 [height] => 98 ) [cart_default] => Array ( [url] => https://www.picksea.com/578-cart_default/navigator-ascension-pack.jpg [width] => 125 [height] => 125 ) [home_default] => Array ( [url] => https://www.picksea.com/578-home_default/navigator-ascension-pack.jpg [width] => 250 [height] => 250 ) [home_large] => Array ( [url] => https://www.picksea.com/578-home_large/navigator-ascension-pack.jpg [width] => 280 [height] => 280 ) [medium_default] => Array ( [url] => https://www.picksea.com/578-medium_default/navigator-ascension-pack.jpg [width] => 452 [height] => 452 ) [large_default] => Array ( [url] => https://www.picksea.com/578-large_default/navigator-ascension-pack.jpg [width] => 800 [height] => 800 ) ) [small] => Array ( [url] => https://www.picksea.com/578-small_default/navigator-ascension-pack.jpg [width] => 98 [height] => 98 ) [medium] => Array ( [url] => https://www.picksea.com/578-home_large/navigator-ascension-pack.jpg [width] => 280 [height] => 280 ) [large] => Array ( [url] => https://www.picksea.com/578-large_default/navigator-ascension-pack.jpg [width] => 800 [height] => 800 ) [legend] => Pack Ascension Navigateur Rope [cover] => [id_image] => 578 [position] => 4 [associatedVariants] => Array ( ) ) [4] => Array ( [bySize] => Array ( [small_default] => Array ( [url] => https://www.picksea.com/580-small_default/navigator-ascension-pack.jpg [width] => 98 [height] => 98 ) [cart_default] => Array ( [url] => https://www.picksea.com/580-cart_default/navigator-ascension-pack.jpg [width] => 125 [height] => 125 ) [home_default] => Array ( [url] => https://www.picksea.com/580-home_default/navigator-ascension-pack.jpg [width] => 250 [height] => 250 ) [home_large] => Array ( [url] => https://www.picksea.com/580-home_large/navigator-ascension-pack.jpg [width] => 280 [height] => 280 ) [medium_default] => Array ( [url] => https://www.picksea.com/580-medium_default/navigator-ascension-pack.jpg [width] => 452 [height] => 452 ) [large_default] => Array ( [url] => https://www.picksea.com/580-large_default/navigator-ascension-pack.jpg [width] => 800 [height] => 800 ) ) [small] => Array ( [url] => https://www.picksea.com/580-small_default/navigator-ascension-pack.jpg [width] => 98 [height] => 98 ) [medium] => Array ( [url] => https://www.picksea.com/580-home_large/navigator-ascension-pack.jpg [width] => 280 [height] => 280 ) [large] => Array ( [url] => https://www.picksea.com/580-large_default/navigator-ascension-pack.jpg [width] => 800 [height] => 800 ) [legend] => Pack Ascension Navigateur Example [cover] => [id_image] => 580 [position] => 5 [associatedVariants] => Array ( ) ) [5] => Array ( [bySize] => Array ( [small_default] => Array ( [url] => https://www.picksea.com/69882-small_default/navigator-ascension-pack.jpg [width] => 98 [height] => 98 ) [cart_default] => Array ( [url] => https://www.picksea.com/69882-cart_default/navigator-ascension-pack.jpg [width] => 125 [height] => 125 ) [home_default] => Array ( [url] => https://www.picksea.com/69882-home_default/navigator-ascension-pack.jpg [width] => 250 [height] => 250 ) [home_large] => Array ( [url] => https://www.picksea.com/69882-home_large/navigator-ascension-pack.jpg [width] => 280 [height] => 280 ) [medium_default] => Array ( [url] => https://www.picksea.com/69882-medium_default/navigator-ascension-pack.jpg [width] => 452 [height] => 452 ) [large_default] => Array ( [url] => https://www.picksea.com/69882-large_default/navigator-ascension-pack.jpg [width] => 800 [height] => 800 ) ) [small] => Array ( [url] => https://www.picksea.com/69882-small_default/navigator-ascension-pack.jpg [width] => 98 [height] => 98 ) [medium] => Array ( [url] => https://www.picksea.com/69882-home_large/navigator-ascension-pack.jpg [width] => 280 [height] => 280 ) [large] => Array ( [url] => https://www.picksea.com/69882-large_default/navigator-ascension-pack.jpg [width] => 800 [height] => 800 ) [legend] => [cover] => [id_image] => 69882 [position] => 6 [associatedVariants] => Array ( ) ) ) [cover] => Array ( [bySize] => Array ( [small_default] => Array ( [url] => https://www.picksea.com/577-small_default/navigator-ascension-pack.jpg [width] => 98 [height] => 98 ) [cart_default] => Array ( [url] => https://www.picksea.com/577-cart_default/navigator-ascension-pack.jpg [width] => 125 [height] => 125 ) [home_default] => Array ( [url] => https://www.picksea.com/577-home_default/navigator-ascension-pack.jpg [width] => 250 [height] => 250 ) [home_large] => Array ( [url] => https://www.picksea.com/577-home_large/navigator-ascension-pack.jpg [width] => 280 [height] => 280 ) [medium_default] => Array ( [url] => https://www.picksea.com/577-medium_default/navigator-ascension-pack.jpg [width] => 452 [height] => 452 ) [large_default] => Array ( [url] => https://www.picksea.com/577-large_default/navigator-ascension-pack.jpg [width] => 800 [height] => 800 ) ) [small] => Array ( [url] => https://www.picksea.com/577-small_default/navigator-ascension-pack.jpg [width] => 98 [height] => 98 ) [medium] => Array ( [url] => https://www.picksea.com/577-home_large/navigator-ascension-pack.jpg [width] => 280 [height] => 280 ) [large] => Array ( [url] => https://www.picksea.com/577-large_default/navigator-ascension-pack.jpg [width] => 800 [height] => 800 ) [legend] => Pack Ascension Navigateur Tools [cover] => 1 [id_image] => 577 [position] => 1 [associatedVariants] => Array ( ) ) [has_discount] => [discount_type] => [discount_percentage] => [discount_percentage_absolute] => [discount_amount] => [discount_amount_to_display] => [price_amount] => 540 [regular_price_amount] => 540 [regular_price] => €540.00 [discount_to_display] => [unit_price_full] => [show_availability] => 1 [availability_message] => Shipped within 5 days [availability_date] => [availability] => available ) [language:PrestaShop\PrestaShop\Adapter\Presenter\Product\ProductLazyArray:private] => Language Object ( [id] => 3 [name] => English GB (English) [iso_code] => en [locale] => en-US [language_code] => en [date_format_lite] => Y-m-d [date_format_full] => Y-m-d H:i:s [is_rtl] => 0 [active] => 1 [webserviceParameters:protected] => Array ( [objectNodeName] => language [objectsNodeName] => languages ) [translationsFilesAndVars:protected] => Array ( [fields] => _FIELDS [errors] => _ERRORS [admin] => _LANGADM [pdf] => _LANGPDF [tabs] => tabs ) [id_lang:protected] => [id_shop:protected] => 1 [id_shop_list] => Array ( ) [get_shop_from_context:protected] => 1 [table:protected] => lang [identifier:protected] => id_lang [fieldsRequired:protected] => Array ( [0] => name [1] => iso_code [2] => date_format_lite [3] => date_format_full ) [fieldsSize:protected] => Array ( [name] => 32 [iso_code] => 2 [locale] => 5 [language_code] => 5 [date_format_lite] => 32 [date_format_full] => 32 ) [fieldsValidate:protected] => Array ( [name] => isGenericName [iso_code] => isLanguageIsoCode [locale] => isLocale [language_code] => isLanguageCode [active] => isBool [is_rtl] => isBool [date_format_lite] => isPhpDateFormat [date_format_full] => isPhpDateFormat ) [fieldsRequiredLang:protected] => Array ( ) [fieldsSizeLang:protected] => Array ( ) [fieldsValidateLang:protected] => Array ( ) [tables:protected] => Array ( ) [image_dir:protected] => [image_format:protected] => jpg [translator:protected] => [def:protected] => Array ( [table] => lang [primary] => id_lang [fields] => Array ( [name] => Array ( [type] => 3 [validate] => isGenericName [required] => 1 [size] => 32 ) [iso_code] => Array ( [type] => 3 [validate] => isLanguageIsoCode [required] => 1 [size] => 2 ) [locale] => Array ( [type] => 3 [validate] => isLocale [size] => 5 ) [language_code] => Array ( [type] => 3 [validate] => isLanguageCode [size] => 5 ) [active] => Array ( [type] => 2 [validate] => isBool ) [is_rtl] => Array ( [type] => 2 [validate] => isBool ) [date_format_lite] => Array ( [type] => 3 [validate] => isPhpDateFormat [required] => 1 [size] => 32 ) [date_format_full] => Array ( [type] => 3 [validate] => isPhpDateFormat [required] => 1 [size] => 32 ) ) [classname] => Language ) [update_fields:protected] => [force_id] => ) [arrayAccessList:PrestaShop\PrestaShop\Adapter\Presenter\AbstractLazyArray:private] => ArrayObject Object ( [storage:ArrayObject:private] => Array ( [id] => Array ( [type] => method [value] => getId ) [attributes] => Array ( [type] => method [value] => getAttributes ) [show_price] => Array ( [type] => method [value] => getShowPrice ) [weight_unit] => Array ( [type] => method [value] => getWeightUnit ) [url] => Array ( [type] => method [value] => getUrl ) [canonical_url] => Array ( [type] => method [value] => getCanonicalUrl ) [add_to_cart_url] => Array ( [type] => method [value] => getAddToCartUrl ) [condition] => Array ( [type] => method [value] => getCondition ) [delivery_information] => Array ( [type] => method [value] => getDeliveryInformation ) [embedded_attributes] => Array ( [type] => method [value] => getEmbeddedAttributes ) [file_size_formatted] => Array ( [type] => method [value] => getFileSizeFormatted ) [attachments] => Array ( [type] => method [value] => getAttachments ) [quantity_discounts] => Array ( [type] => method [value] => getQuantityDiscounts ) [reference_to_display] => Array ( [type] => method [value] => getReferenceToDisplay ) [grouped_features] => Array ( [type] => method [value] => getGroupedFeatures ) [seo_availability] => Array ( [type] => method [value] => getSeoAvailability ) [labels] => Array ( [type] => method [value] => getLabels ) [ecotax] => Array ( [type] => method [value] => getEcotax ) [flags] => Array ( [type] => method [value] => getFlags ) [main_variants] => Array ( [type] => method [value] => getMainVariants ) [specific_references] => Array ( [type] => method [value] => getSpecificReferences ) [id_shop_default] => Array ( [type] => variable [value] => 1 ) [id_manufacturer] => Array ( [type] => variable [value] => 15 ) [id_supplier] => Array ( [type] => variable [value] => 5 ) [reference] => Array ( [type] => variable [value] => PZ-ASCENSION ) [supplier_reference] => Array ( [type] => variable [value] => PZ-PACK-CORAX2-V4 ) [location] => Array ( [type] => variable [value] => ) [width] => Array ( [type] => variable [value] => 0.000000 ) [height] => Array ( [type] => variable [value] => 0.000000 ) [depth] => Array ( [type] => variable [value] => 0.000000 ) [weight] => Array ( [type] => variable [value] => 6.700000 ) [quantity_discount] => Array ( [type] => variable [value] => 0 ) [ean13] => Array ( [type] => variable [value] => ) [isbn] => Array ( [type] => variable [value] => ) [upc] => Array ( [type] => variable [value] => ) [cache_is_pack] => Array ( [type] => variable [value] => 0 ) [cache_has_attachments] => Array ( [type] => variable [value] => 0 ) [is_virtual] => Array ( [type] => variable [value] => 0 ) [state] => Array ( [type] => variable [value] => 1 ) [additional_delivery_times] => Array ( [type] => variable [value] => 1 ) [delivery_in_stock] => Array ( [type] => variable [value] => ) [delivery_out_stock] => Array ( [type] => variable [value] => ) [id_category_default] => Array ( [type] => variable [value] => 71 ) [id_tax_rules_group] => Array ( [type] => variable [value] => 36 ) [on_sale] => Array ( [type] => variable [value] => 0 ) [online_only] => Array ( [type] => variable [value] => 0 ) [minimal_quantity] => Array ( [type] => variable [value] => 1 ) [low_stock_threshold] => Array ( [type] => variable [value] => ) [low_stock_alert] => Array ( [type] => variable [value] => 0 ) [price] => Array ( [type] => variable [value] => €540.00 ) [wholesale_price] => Array ( [type] => variable [value] => 378.580000 ) [unity] => Array ( [type] => variable [value] => 0.000000 ) [unit_price_ratio] => Array ( [type] => variable [value] => 0.000000 ) [additional_shipping_cost] => Array ( [type] => variable [value] => 0.00 ) [customizable] => Array ( [type] => variable [value] => 0 ) [text_fields] => Array ( [type] => variable [value] => 0 ) [uploadable_files] => Array ( [type] => variable [value] => 0 ) [redirect_type] => Array ( [type] => variable [value] => 404 ) [id_type_redirected] => Array ( [type] => variable [value] => 0 ) [available_for_order] => Array ( [type] => variable [value] => 1 ) [available_date] => Array ( [type] => variable [value] => 0000-00-00 ) [show_condition] => Array ( [type] => variable [value] => 0 ) [indexed] => Array ( [type] => variable [value] => 1 ) [visibility] => Array ( [type] => variable [value] => both ) [cache_default_attribute] => Array ( [type] => variable [value] => 0 ) [advanced_stock_management] => Array ( [type] => variable [value] => 0 ) [date_add] => Array ( [type] => variable [value] => 2011-05-11 16:25:48 ) [date_upd] => Array ( [type] => variable [value] => 2023-08-04 12:04:54 ) [pack_stock_type] => Array ( [type] => variable [value] => 3 ) [meta_description] => Array ( [type] => variable [value] => The Petzl Navigator Pack is a very useful accessory pack. ) [meta_keywords] => Array ( [type] => variable [value] => petzl,accessories,boat,petzel ) [meta_title] => Array ( [type] => variable [value] => Ascension Pack Navigator | Picksea ) [link_rewrite] => Array ( [type] => variable [value] => navigator-ascension-pack ) [name] => Array ( [type] => variable [value] => Navigator Ascension Pack ) [description] => Array ( [type] => variable [value] =>

CORAX Harness: The CORAX multipurpose adjustable harness is the essential tool for safe sailing on the masts of all rigs. The two belt loops allow it to be adapted to all user morphologies and provide great freedom of movement.

GRIGRI+: This compact self-braking descender for professional use allows you to free or block the rope. Swivel cam for easy slack adjustment. Compatible with 10.5 to 11.5 mm ropes
AM'D TL: "D" shaped carabiner for connecting equipment to the harness. This carabiner is very versatile due to its shape, allowing it to be used in all circumstances. It can be used to connect a belay system or as a lanyard end. The AM'D Triact-Lock carabiner is one of the strongest and lightest carabiners in the Petzl catalog.

Spirit: Straight-finger carabiner for any attachment. Its simplicity makes it robust and ergonomic. Its 49 grams of hot-forged 7000 series aluminum provide a resistance of 23 kN for the large axis, 9.5 kN for the open finger and 10 kN for the small axis. Finger opening 20 mm. (delivered in 2 pieces).
Footcord: This adjustable pedal, consisting of a sturdy webbing and a nylon cord, allows for quick and safe climbing of the mast. It is installed in one of the lower holes of the ascent blocker.
Carritool: This tool holder allows you to take out and store your tools with one hand. The external pre-hook allows you to choose between several tools up to 15 Kg of material. Hole for tying a captive tie on the tools. Slips into belt loops or Corax harness.
Bucket bag: Self-supporting 25-litre waterproof canvas bag. Its straps and ring allow you to carry it in a variety of ways: over the shoulder, by hand, or roped up. An external pocket for small personal effects.
Axis Rope: 30 meter 11 mm rope with high abrasion resistance. Resistant up to 22 kN and impact strength of 5.1 kN with a factor of 0.3.
Connect Adjust Lanyard: This adjustable lanyard allows you to hover on a halyard rather than risk a free rope climb. Adjustable with the Double Back loop and installed on the Corax harness with a lark's head.
Ascender: This ergonomic right-handed ascender allows you to ascend in all conditions thanks to a pimpled trigger and release. Holes for connecting a lanyard and a pedal as well as the ascension rope. Compatible with ropes from 8 to 13 mm.

) [description_short] => Array ( [type] => variable [value] =>

Navigator Climbing Pack

This complete pack will provide you with all the necessary elements for a climb in any size rig or for any other climbing or rappelling activity. With this selection, you'll have all the tools you need to move safely, efficiently and professionally in your rig for repairs, maintenance or installation of equipment on your boat.

Detailed features and contents of the Petzl Pack

) [available_now] => Array ( [type] => variable [value] => Shipped within 24 hours ) [available_later] => Array ( [type] => variable [value] => Shipped within 5 days ) [video] => Array ( [type] => variable [value] => ) [personnalisation] => Array ( [type] => variable [value] => 0 ) [markdown] => Array ( [type] => variable [value] => ) [catdecathon] => Array ( [type] => variable [value] => ) [id_product] => Array ( [type] => variable [value] => 192 ) [out_of_stock] => Array ( [type] => variable [value] => 1 ) [new] => Array ( [type] => variable [value] => 0 ) [id_product_attribute] => Array ( [type] => variable [value] => 0 ) [quantity_wanted] => Array ( [type] => variable [value] => 1 ) [extraContent] => Array ( [type] => variable [value] => Array ( ) ) [allow_oosp] => Array ( [type] => variable [value] => 1 ) [category] => Array ( [type] => variable [value] => harnesses-and-lanyards ) [category_name] => Array ( [type] => variable [value] => Harnesses and Lanyards ) [link] => Array ( [type] => variable [value] => https://www.picksea.com/en/navigator-ascension-pack-petzl-192.html ) [attribute_price] => Array ( [type] => variable [value] => 0 ) [price_tax_exc] => Array ( [type] => variable [value] => 540 ) [price_without_reduction] => Array ( [type] => variable [value] => 540 ) [price_without_reduction_without_tax] => Array ( [type] => variable [value] => 540 ) [reduction] => Array ( [type] => variable [value] => 0 ) [reduction_without_tax] => Array ( [type] => variable [value] => 0 ) [specific_prices] => Array ( [type] => variable [value] => Array ( ) ) [quantity] => Array ( [type] => variable [value] => 0 ) [quantity_all_versions] => Array ( [type] => variable [value] => 0 ) [id_image] => Array ( [type] => variable [value] => en-default ) [features] => Array ( [type] => variable [value] => Array ( ) ) [virtual] => Array ( [type] => variable [value] => 0 ) [pack] => Array ( [type] => variable [value] => 0 ) [packItems] => Array ( [type] => variable [value] => Array ( ) ) [nopackprice] => Array ( [type] => variable [value] => 0 ) [customization_required] => Array ( [type] => variable [value] => ) [rate] => Array ( [type] => variable [value] => 0 ) [tax_name] => Array ( [type] => variable [value] => ) [ecotax_rate] => Array ( [type] => variable [value] => 0 ) [unit_price] => Array ( [type] => variable [value] => ) [customizations] => Array ( [type] => variable [value] => Array ( [fields] => Array ( ) ) ) [id_customization] => Array ( [type] => variable [value] => 0 ) [is_customizable] => Array ( [type] => variable [value] => ) [show_quantities] => Array ( [type] => variable [value] => ) [quantity_label] => Array ( [type] => variable [value] => Item ) [customer_group_discount] => Array ( [type] => variable [value] => 0 ) [title] => Array ( [type] => variable [value] => Navigator Ascension Pack ) [images] => Array ( [type] => variable [value] => Array ( [0] => Array ( [bySize] => Array ( [small_default] => Array ( [url] => https://www.picksea.com/577-small_default/navigator-ascension-pack.jpg [width] => 98 [height] => 98 ) [cart_default] => Array ( [url] => https://www.picksea.com/577-cart_default/navigator-ascension-pack.jpg [width] => 125 [height] => 125 ) [home_default] => Array ( [url] => https://www.picksea.com/577-home_default/navigator-ascension-pack.jpg [width] => 250 [height] => 250 ) [home_large] => Array ( [url] => https://www.picksea.com/577-home_large/navigator-ascension-pack.jpg [width] => 280 [height] => 280 ) [medium_default] => Array ( [url] => https://www.picksea.com/577-medium_default/navigator-ascension-pack.jpg [width] => 452 [height] => 452 ) [large_default] => Array ( [url] => https://www.picksea.com/577-large_default/navigator-ascension-pack.jpg [width] => 800 [height] => 800 ) ) [small] => Array ( [url] => https://www.picksea.com/577-small_default/navigator-ascension-pack.jpg [width] => 98 [height] => 98 ) [medium] => Array ( [url] => https://www.picksea.com/577-home_large/navigator-ascension-pack.jpg [width] => 280 [height] => 280 ) [large] => Array ( [url] => https://www.picksea.com/577-large_default/navigator-ascension-pack.jpg [width] => 800 [height] => 800 ) [legend] => Pack Ascension Navigateur Tools [cover] => 1 [id_image] => 577 [position] => 1 [associatedVariants] => Array ( ) ) [1] => Array ( [bySize] => Array ( [small_default] => Array ( [url] => https://www.picksea.com/581-small_default/navigator-ascension-pack.jpg [width] => 98 [height] => 98 ) [cart_default] => Array ( [url] => https://www.picksea.com/581-cart_default/navigator-ascension-pack.jpg [width] => 125 [height] => 125 ) [home_default] => Array ( [url] => https://www.picksea.com/581-home_default/navigator-ascension-pack.jpg [width] => 250 [height] => 250 ) [home_large] => Array ( [url] => https://www.picksea.com/581-home_large/navigator-ascension-pack.jpg [width] => 280 [height] => 280 ) [medium_default] => Array ( [url] => https://www.picksea.com/581-medium_default/navigator-ascension-pack.jpg [width] => 452 [height] => 452 ) [large_default] => Array ( [url] => https://www.picksea.com/581-large_default/navigator-ascension-pack.jpg [width] => 800 [height] => 800 ) ) [small] => Array ( [url] => https://www.picksea.com/581-small_default/navigator-ascension-pack.jpg [width] => 98 [height] => 98 ) [medium] => Array ( [url] => https://www.picksea.com/581-home_large/navigator-ascension-pack.jpg [width] => 280 [height] => 280 ) [large] => Array ( [url] => https://www.picksea.com/581-large_default/navigator-ascension-pack.jpg [width] => 800 [height] => 800 ) [legend] => Pack Ascension Navigateur Corax [cover] => [id_image] => 581 [position] => 2 [associatedVariants] => Array ( ) ) [2] => Array ( [bySize] => Array ( [small_default] => Array ( [url] => https://www.picksea.com/579-small_default/navigator-ascension-pack.jpg [width] => 98 [height] => 98 ) [cart_default] => Array ( [url] => https://www.picksea.com/579-cart_default/navigator-ascension-pack.jpg [width] => 125 [height] => 125 ) [home_default] => Array ( [url] => https://www.picksea.com/579-home_default/navigator-ascension-pack.jpg [width] => 250 [height] => 250 ) [home_large] => Array ( [url] => https://www.picksea.com/579-home_large/navigator-ascension-pack.jpg [width] => 280 [height] => 280 ) [medium_default] => Array ( [url] => https://www.picksea.com/579-medium_default/navigator-ascension-pack.jpg [width] => 452 [height] => 452 ) [large_default] => Array ( [url] => https://www.picksea.com/579-large_default/navigator-ascension-pack.jpg [width] => 800 [height] => 800 ) ) [small] => Array ( [url] => https://www.picksea.com/579-small_default/navigator-ascension-pack.jpg [width] => 98 [height] => 98 ) [medium] => Array ( [url] => https://www.picksea.com/579-home_large/navigator-ascension-pack.jpg [width] => 280 [height] => 280 ) [large] => Array ( [url] => https://www.picksea.com/579-large_default/navigator-ascension-pack.jpg [width] => 800 [height] => 800 ) [legend] => Pack Ascension Navigateur Bag [cover] => [id_image] => 579 [position] => 3 [associatedVariants] => Array ( ) ) [3] => Array ( [bySize] => Array ( [small_default] => Array ( [url] => https://www.picksea.com/578-small_default/navigator-ascension-pack.jpg [width] => 98 [height] => 98 ) [cart_default] => Array ( [url] => https://www.picksea.com/578-cart_default/navigator-ascension-pack.jpg [width] => 125 [height] => 125 ) [home_default] => Array ( [url] => https://www.picksea.com/578-home_default/navigator-ascension-pack.jpg [width] => 250 [height] => 250 ) [home_large] => Array ( [url] => https://www.picksea.com/578-home_large/navigator-ascension-pack.jpg [width] => 280 [height] => 280 ) [medium_default] => Array ( [url] => https://www.picksea.com/578-medium_default/navigator-ascension-pack.jpg [width] => 452 [height] => 452 ) [large_default] => Array ( [url] => https://www.picksea.com/578-large_default/navigator-ascension-pack.jpg [width] => 800 [height] => 800 ) ) [small] => Array ( [url] => https://www.picksea.com/578-small_default/navigator-ascension-pack.jpg [width] => 98 [height] => 98 ) [medium] => Array ( [url] => https://www.picksea.com/578-home_large/navigator-ascension-pack.jpg [width] => 280 [height] => 280 ) [large] => Array ( [url] => https://www.picksea.com/578-large_default/navigator-ascension-pack.jpg [width] => 800 [height] => 800 ) [legend] => Pack Ascension Navigateur Rope [cover] => [id_image] => 578 [position] => 4 [associatedVariants] => Array ( ) ) [4] => Array ( [bySize] => Array ( [small_default] => Array ( [url] => https://www.picksea.com/580-small_default/navigator-ascension-pack.jpg [width] => 98 [height] => 98 ) [cart_default] => Array ( [url] => https://www.picksea.com/580-cart_default/navigator-ascension-pack.jpg [width] => 125 [height] => 125 ) [home_default] => Array ( [url] => https://www.picksea.com/580-home_default/navigator-ascension-pack.jpg [width] => 250 [height] => 250 ) [home_large] => Array ( [url] => https://www.picksea.com/580-home_large/navigator-ascension-pack.jpg [width] => 280 [height] => 280 ) [medium_default] => Array ( [url] => https://www.picksea.com/580-medium_default/navigator-ascension-pack.jpg [width] => 452 [height] => 452 ) [large_default] => Array ( [url] => https://www.picksea.com/580-large_default/navigator-ascension-pack.jpg [width] => 800 [height] => 800 ) ) [small] => Array ( [url] => https://www.picksea.com/580-small_default/navigator-ascension-pack.jpg [width] => 98 [height] => 98 ) [medium] => Array ( [url] => https://www.picksea.com/580-home_large/navigator-ascension-pack.jpg [width] => 280 [height] => 280 ) [large] => Array ( [url] => https://www.picksea.com/580-large_default/navigator-ascension-pack.jpg [width] => 800 [height] => 800 ) [legend] => Pack Ascension Navigateur Example [cover] => [id_image] => 580 [position] => 5 [associatedVariants] => Array ( ) ) [5] => Array ( [bySize] => Array ( [small_default] => Array ( [url] => https://www.picksea.com/69882-small_default/navigator-ascension-pack.jpg [width] => 98 [height] => 98 ) [cart_default] => Array ( [url] => https://www.picksea.com/69882-cart_default/navigator-ascension-pack.jpg [width] => 125 [height] => 125 ) [home_default] => Array ( [url] => https://www.picksea.com/69882-home_default/navigator-ascension-pack.jpg [width] => 250 [height] => 250 ) [home_large] => Array ( [url] => https://www.picksea.com/69882-home_large/navigator-ascension-pack.jpg [width] => 280 [height] => 280 ) [medium_default] => Array ( [url] => https://www.picksea.com/69882-medium_default/navigator-ascension-pack.jpg [width] => 452 [height] => 452 ) [large_default] => Array ( [url] => https://www.picksea.com/69882-large_default/navigator-ascension-pack.jpg [width] => 800 [height] => 800 ) ) [small] => Array ( [url] => https://www.picksea.com/69882-small_default/navigator-ascension-pack.jpg [width] => 98 [height] => 98 ) [medium] => Array ( [url] => https://www.picksea.com/69882-home_large/navigator-ascension-pack.jpg [width] => 280 [height] => 280 ) [large] => Array ( [url] => https://www.picksea.com/69882-large_default/navigator-ascension-pack.jpg [width] => 800 [height] => 800 ) [legend] => [cover] => [id_image] => 69882 [position] => 6 [associatedVariants] => Array ( ) ) ) ) [cover] => Array ( [type] => variable [value] => Array ( [bySize] => Array ( [small_default] => Array ( [url] => https://www.picksea.com/577-small_default/navigator-ascension-pack.jpg [width] => 98 [height] => 98 ) [cart_default] => Array ( [url] => https://www.picksea.com/577-cart_default/navigator-ascension-pack.jpg [width] => 125 [height] => 125 ) [home_default] => Array ( [url] => https://www.picksea.com/577-home_default/navigator-ascension-pack.jpg [width] => 250 [height] => 250 ) [home_large] => Array ( [url] => https://www.picksea.com/577-home_large/navigator-ascension-pack.jpg [width] => 280 [height] => 280 ) [medium_default] => Array ( [url] => https://www.picksea.com/577-medium_default/navigator-ascension-pack.jpg [width] => 452 [height] => 452 ) [large_default] => Array ( [url] => https://www.picksea.com/577-large_default/navigator-ascension-pack.jpg [width] => 800 [height] => 800 ) ) [small] => Array ( [url] => https://www.picksea.com/577-small_default/navigator-ascension-pack.jpg [width] => 98 [height] => 98 ) [medium] => Array ( [url] => https://www.picksea.com/577-home_large/navigator-ascension-pack.jpg [width] => 280 [height] => 280 ) [large] => Array ( [url] => https://www.picksea.com/577-large_default/navigator-ascension-pack.jpg [width] => 800 [height] => 800 ) [legend] => Pack Ascension Navigateur Tools [cover] => 1 [id_image] => 577 [position] => 1 [associatedVariants] => Array ( ) ) ) [has_discount] => Array ( [type] => variable [value] => ) [discount_type] => Array ( [type] => variable [value] => ) [discount_percentage] => Array ( [type] => variable [value] => ) [discount_percentage_absolute] => Array ( [type] => variable [value] => ) [discount_amount] => Array ( [type] => variable [value] => ) [discount_amount_to_display] => Array ( [type] => variable [value] => ) [price_amount] => Array ( [type] => variable [value] => 540 ) [regular_price_amount] => Array ( [type] => variable [value] => 540 ) [regular_price] => Array ( [type] => variable [value] => €540.00 ) [discount_to_display] => Array ( [type] => variable [value] => ) [unit_price_full] => Array ( [type] => variable [value] => ) [show_availability] => Array ( [type] => variable [value] => 1 ) [availability_message] => Array ( [type] => variable [value] => Shipped within 5 days ) [availability_date] => Array ( [type] => variable [value] => ) [availability] => Array ( [type] => variable [value] => available ) ) ) [arrayAccessIterator:PrestaShop\PrestaShop\Adapter\Presenter\AbstractLazyArray:private] => ArrayIterator Object ( [storage:ArrayIterator:private] => ArrayObject Object ( [storage:ArrayObject:private] => Array ( [id] => Array ( [type] => method [value] => getId ) [attributes] => Array ( [type] => method [value] => getAttributes ) [show_price] => Array ( [type] => method [value] => getShowPrice ) [weight_unit] => Array ( [type] => method [value] => getWeightUnit ) [url] => Array ( [type] => method [value] => getUrl ) [canonical_url] => Array ( [type] => method [value] => getCanonicalUrl ) [add_to_cart_url] => Array ( [type] => method [value] => getAddToCartUrl ) [condition] => Array ( [type] => method [value] => getCondition ) [delivery_information] => Array ( [type] => method [value] => getDeliveryInformation ) [embedded_attributes] => Array ( [type] => method [value] => getEmbeddedAttributes ) [file_size_formatted] => Array ( [type] => method [value] => getFileSizeFormatted ) [attachments] => Array ( [type] => method [value] => getAttachments ) [quantity_discounts] => Array ( [type] => method [value] => getQuantityDiscounts ) [reference_to_display] => Array ( [type] => method [value] => getReferenceToDisplay ) [grouped_features] => Array ( [type] => method [value] => getGroupedFeatures ) [seo_availability] => Array ( [type] => method [value] => getSeoAvailability ) [labels] => Array ( [type] => method [value] => getLabels ) [ecotax] => Array ( [type] => method [value] => getEcotax ) [flags] => Array ( [type] => method [value] => getFlags ) [main_variants] => Array ( [type] => method [value] => getMainVariants ) [specific_references] => Array ( [type] => method [value] => getSpecificReferences ) [id_shop_default] => Array ( [type] => variable [value] => 1 ) [id_manufacturer] => Array ( [type] => variable [value] => 15 ) [id_supplier] => Array ( [type] => variable [value] => 5 ) [reference] => Array ( [type] => variable [value] => PZ-ASCENSION ) [supplier_reference] => Array ( [type] => variable [value] => PZ-PACK-CORAX2-V4 ) [location] => Array ( [type] => variable [value] => ) [width] => Array ( [type] => variable [value] => 0.000000 ) [height] => Array ( [type] => variable [value] => 0.000000 ) [depth] => Array ( [type] => variable [value] => 0.000000 ) [weight] => Array ( [type] => variable [value] => 6.700000 ) [quantity_discount] => Array ( [type] => variable [value] => 0 ) [ean13] => Array ( [type] => variable [value] => ) [isbn] => Array ( [type] => variable [value] => ) [upc] => Array ( [type] => variable [value] => ) [cache_is_pack] => Array ( [type] => variable [value] => 0 ) [cache_has_attachments] => Array ( [type] => variable [value] => 0 ) [is_virtual] => Array ( [type] => variable [value] => 0 ) [state] => Array ( [type] => variable [value] => 1 ) [additional_delivery_times] => Array ( [type] => variable [value] => 1 ) [delivery_in_stock] => Array ( [type] => variable [value] => ) [delivery_out_stock] => Array ( [type] => variable [value] => ) [id_category_default] => Array ( [type] => variable [value] => 71 ) [id_tax_rules_group] => Array ( [type] => variable [value] => 36 ) [on_sale] => Array ( [type] => variable [value] => 0 ) [online_only] => Array ( [type] => variable [value] => 0 ) [minimal_quantity] => Array ( [type] => variable [value] => 1 ) [low_stock_threshold] => Array ( [type] => variable [value] => ) [low_stock_alert] => Array ( [type] => variable [value] => 0 ) [price] => Array ( [type] => variable [value] => €540.00 ) [wholesale_price] => Array ( [type] => variable [value] => 378.580000 ) [unity] => Array ( [type] => variable [value] => 0.000000 ) [unit_price_ratio] => Array ( [type] => variable [value] => 0.000000 ) [additional_shipping_cost] => Array ( [type] => variable [value] => 0.00 ) [customizable] => Array ( [type] => variable [value] => 0 ) [text_fields] => Array ( [type] => variable [value] => 0 ) [uploadable_files] => Array ( [type] => variable [value] => 0 ) [redirect_type] => Array ( [type] => variable [value] => 404 ) [id_type_redirected] => Array ( [type] => variable [value] => 0 ) [available_for_order] => Array ( [type] => variable [value] => 1 ) [available_date] => Array ( [type] => variable [value] => 0000-00-00 ) [show_condition] => Array ( [type] => variable [value] => 0 ) [indexed] => Array ( [type] => variable [value] => 1 ) [visibility] => Array ( [type] => variable [value] => both ) [cache_default_attribute] => Array ( [type] => variable [value] => 0 ) [advanced_stock_management] => Array ( [type] => variable [value] => 0 ) [date_add] => Array ( [type] => variable [value] => 2011-05-11 16:25:48 ) [date_upd] => Array ( [type] => variable [value] => 2023-08-04 12:04:54 ) [pack_stock_type] => Array ( [type] => variable [value] => 3 ) [meta_description] => Array ( [type] => variable [value] => The Petzl Navigator Pack is a very useful accessory pack. ) [meta_keywords] => Array ( [type] => variable [value] => petzl,accessories,boat,petzel ) [meta_title] => Array ( [type] => variable [value] => Ascension Pack Navigator | Picksea ) [link_rewrite] => Array ( [type] => variable [value] => navigator-ascension-pack ) [name] => Array ( [type] => variable [value] => Navigator Ascension Pack ) [description] => Array ( [type] => variable [value] =>

CORAX Harness: The CORAX multipurpose adjustable harness is the essential tool for safe sailing on the masts of all rigs. The two belt loops allow it to be adapted to all user morphologies and provide great freedom of movement.

GRIGRI+: This compact self-braking descender for professional use allows you to free or block the rope. Swivel cam for easy slack adjustment. Compatible with 10.5 to 11.5 mm ropes
AM'D TL: "D" shaped carabiner for connecting equipment to the harness. This carabiner is very versatile due to its shape, allowing it to be used in all circumstances. It can be used to connect a belay system or as a lanyard end. The AM'D Triact-Lock carabiner is one of the strongest and lightest carabiners in the Petzl catalog.

Spirit: Straight-finger carabiner for any attachment. Its simplicity makes it robust and ergonomic. Its 49 grams of hot-forged 7000 series aluminum provide a resistance of 23 kN for the large axis, 9.5 kN for the open finger and 10 kN for the small axis. Finger opening 20 mm. (delivered in 2 pieces).
Footcord: This adjustable pedal, consisting of a sturdy webbing and a nylon cord, allows for quick and safe climbing of the mast. It is installed in one of the lower holes of the ascent blocker.
Carritool: This tool holder allows you to take out and store your tools with one hand. The external pre-hook allows you to choose between several tools up to 15 Kg of material. Hole for tying a captive tie on the tools. Slips into belt loops or Corax harness.
Bucket bag: Self-supporting 25-litre waterproof canvas bag. Its straps and ring allow you to carry it in a variety of ways: over the shoulder, by hand, or roped up. An external pocket for small personal effects.
Axis Rope: 30 meter 11 mm rope with high abrasion resistance. Resistant up to 22 kN and impact strength of 5.1 kN with a factor of 0.3.
Connect Adjust Lanyard: This adjustable lanyard allows you to hover on a halyard rather than risk a free rope climb. Adjustable with the Double Back loop and installed on the Corax harness with a lark's head.
Ascender: This ergonomic right-handed ascender allows you to ascend in all conditions thanks to a pimpled trigger and release. Holes for connecting a lanyard and a pedal as well as the ascension rope. Compatible with ropes from 8 to 13 mm.

) [description_short] => Array ( [type] => variable [value] =>

Navigator Climbing Pack

This complete pack will provide you with all the necessary elements for a climb in any size rig or for any other climbing or rappelling activity. With this selection, you'll have all the tools you need to move safely, efficiently and professionally in your rig for repairs, maintenance or installation of equipment on your boat.

Detailed features and contents of the Petzl Pack

) [available_now] => Array ( [type] => variable [value] => Shipped within 24 hours ) [available_later] => Array ( [type] => variable [value] => Shipped within 5 days ) [video] => Array ( [type] => variable [value] => ) [personnalisation] => Array ( [type] => variable [value] => 0 ) [markdown] => Array ( [type] => variable [value] => ) [catdecathon] => Array ( [type] => variable [value] => ) [id_product] => Array ( [type] => variable [value] => 192 ) [out_of_stock] => Array ( [type] => variable [value] => 1 ) [new] => Array ( [type] => variable [value] => 0 ) [id_product_attribute] => Array ( [type] => variable [value] => 0 ) [quantity_wanted] => Array ( [type] => variable [value] => 1 ) [extraContent] => Array ( [type] => variable [value] => Array ( ) ) [allow_oosp] => Array ( [type] => variable [value] => 1 ) [category] => Array ( [type] => variable [value] => harnesses-and-lanyards ) [category_name] => Array ( [type] => variable [value] => Harnesses and Lanyards ) [link] => Array ( [type] => variable [value] => https://www.picksea.com/en/navigator-ascension-pack-petzl-192.html ) [attribute_price] => Array ( [type] => variable [value] => 0 ) [price_tax_exc] => Array ( [type] => variable [value] => 540 ) [price_without_reduction] => Array ( [type] => variable [value] => 540 ) [price_without_reduction_without_tax] => Array ( [type] => variable [value] => 540 ) [reduction] => Array ( [type] => variable [value] => 0 ) [reduction_without_tax] => Array ( [type] => variable [value] => 0 ) [specific_prices] => Array ( [type] => variable [value] => Array ( ) ) [quantity] => Array ( [type] => variable [value] => 0 ) [quantity_all_versions] => Array ( [type] => variable [value] => 0 ) [id_image] => Array ( [type] => variable [value] => en-default ) [features] => Array ( [type] => variable [value] => Array ( ) ) [virtual] => Array ( [type] => variable [value] => 0 ) [pack] => Array ( [type] => variable [value] => 0 ) [packItems] => Array ( [type] => variable [value] => Array ( ) ) [nopackprice] => Array ( [type] => variable [value] => 0 ) [customization_required] => Array ( [type] => variable [value] => ) [rate] => Array ( [type] => variable [value] => 0 ) [tax_name] => Array ( [type] => variable [value] => ) [ecotax_rate] => Array ( [type] => variable [value] => 0 ) [unit_price] => Array ( [type] => variable [value] => ) [customizations] => Array ( [type] => variable [value] => Array ( [fields] => Array ( ) ) ) [id_customization] => Array ( [type] => variable [value] => 0 ) [is_customizable] => Array ( [type] => variable [value] => ) [show_quantities] => Array ( [type] => variable [value] => ) [quantity_label] => Array ( [type] => variable [value] => Item ) [customer_group_discount] => Array ( [type] => variable [value] => 0 ) [title] => Array ( [type] => variable [value] => Navigator Ascension Pack ) [images] => Array ( [type] => variable [value] => Array ( [0] => Array ( [bySize] => Array ( [small_default] => Array ( [url] => https://www.picksea.com/577-small_default/navigator-ascension-pack.jpg [width] => 98 [height] => 98 ) [cart_default] => Array ( [url] => https://www.picksea.com/577-cart_default/navigator-ascension-pack.jpg [width] => 125 [height] => 125 ) [home_default] => Array ( [url] => https://www.picksea.com/577-home_default/navigator-ascension-pack.jpg [width] => 250 [height] => 250 ) [home_large] => Array ( [url] => https://www.picksea.com/577-home_large/navigator-ascension-pack.jpg [width] => 280 [height] => 280 ) [medium_default] => Array ( [url] => https://www.picksea.com/577-medium_default/navigator-ascension-pack.jpg [width] => 452 [height] => 452 ) [large_default] => Array ( [url] => https://www.picksea.com/577-large_default/navigator-ascension-pack.jpg [width] => 800 [height] => 800 ) ) [small] => Array ( [url] => https://www.picksea.com/577-small_default/navigator-ascension-pack.jpg [width] => 98 [height] => 98 ) [medium] => Array ( [url] => https://www.picksea.com/577-home_large/navigator-ascension-pack.jpg [width] => 280 [height] => 280 ) [large] => Array ( [url] => https://www.picksea.com/577-large_default/navigator-ascension-pack.jpg [width] => 800 [height] => 800 ) [legend] => Pack Ascension Navigateur Tools [cover] => 1 [id_image] => 577 [position] => 1 [associatedVariants] => Array ( ) ) [1] => Array ( [bySize] => Array ( [small_default] => Array ( [url] => https://www.picksea.com/581-small_default/navigator-ascension-pack.jpg [width] => 98 [height] => 98 ) [cart_default] => Array ( [url] => https://www.picksea.com/581-cart_default/navigator-ascension-pack.jpg [width] => 125 [height] => 125 ) [home_default] => Array ( [url] => https://www.picksea.com/581-home_default/navigator-ascension-pack.jpg [width] => 250 [height] => 250 ) [home_large] => Array ( [url] => https://www.picksea.com/581-home_large/navigator-ascension-pack.jpg [width] => 280 [height] => 280 ) [medium_default] => Array ( [url] => https://www.picksea.com/581-medium_default/navigator-ascension-pack.jpg [width] => 452 [height] => 452 ) [large_default] => Array ( [url] => https://www.picksea.com/581-large_default/navigator-ascension-pack.jpg [width] => 800 [height] => 800 ) ) [small] => Array ( [url] => https://www.picksea.com/581-small_default/navigator-ascension-pack.jpg [width] => 98 [height] => 98 ) [medium] => Array ( [url] => https://www.picksea.com/581-home_large/navigator-ascension-pack.jpg [width] => 280 [height] => 280 ) [large] => Array ( [url] => https://www.picksea.com/581-large_default/navigator-ascension-pack.jpg [width] => 800 [height] => 800 ) [legend] => Pack Ascension Navigateur Corax [cover] => [id_image] => 581 [position] => 2 [associatedVariants] => Array ( ) ) [2] => Array ( [bySize] => Array ( [small_default] => Array ( [url] => https://www.picksea.com/579-small_default/navigator-ascension-pack.jpg [width] => 98 [height] => 98 ) [cart_default] => Array ( [url] => https://www.picksea.com/579-cart_default/navigator-ascension-pack.jpg [width] => 125 [height] => 125 ) [home_default] => Array ( [url] => https://www.picksea.com/579-home_default/navigator-ascension-pack.jpg [width] => 250 [height] => 250 ) [home_large] => Array ( [url] => https://www.picksea.com/579-home_large/navigator-ascension-pack.jpg [width] => 280 [height] => 280 ) [medium_default] => Array ( [url] => https://www.picksea.com/579-medium_default/navigator-ascension-pack.jpg [width] => 452 [height] => 452 ) [large_default] => Array ( [url] => https://www.picksea.com/579-large_default/navigator-ascension-pack.jpg [width] => 800 [height] => 800 ) ) [small] => Array ( [url] => https://www.picksea.com/579-small_default/navigator-ascension-pack.jpg [width] => 98 [height] => 98 ) [medium] => Array ( [url] => https://www.picksea.com/579-home_large/navigator-ascension-pack.jpg [width] => 280 [height] => 280 ) [large] => Array ( [url] => https://www.picksea.com/579-large_default/navigator-ascension-pack.jpg [width] => 800 [height] => 800 ) [legend] => Pack Ascension Navigateur Bag [cover] => [id_image] => 579 [position] => 3 [associatedVariants] => Array ( ) ) [3] => Array ( [bySize] => Array ( [small_default] => Array ( [url] => https://www.picksea.com/578-small_default/navigator-ascension-pack.jpg [width] => 98 [height] => 98 ) [cart_default] => Array ( [url] => https://www.picksea.com/578-cart_default/navigator-ascension-pack.jpg [width] => 125 [height] => 125 ) [home_default] => Array ( [url] => https://www.picksea.com/578-home_default/navigator-ascension-pack.jpg [width] => 250 [height] => 250 ) [home_large] => Array ( [url] => https://www.picksea.com/578-home_large/navigator-ascension-pack.jpg [width] => 280 [height] => 280 ) [medium_default] => Array ( [url] => https://www.picksea.com/578-medium_default/navigator-ascension-pack.jpg [width] => 452 [height] => 452 ) [large_default] => Array ( [url] => https://www.picksea.com/578-large_default/navigator-ascension-pack.jpg [width] => 800 [height] => 800 ) ) [small] => Array ( [url] => https://www.picksea.com/578-small_default/navigator-ascension-pack.jpg [width] => 98 [height] => 98 ) [medium] => Array ( [url] => https://www.picksea.com/578-home_large/navigator-ascension-pack.jpg [width] => 280 [height] => 280 ) [large] => Array ( [url] => https://www.picksea.com/578-large_default/navigator-ascension-pack.jpg [width] => 800 [height] => 800 ) [legend] => Pack Ascension Navigateur Rope [cover] => [id_image] => 578 [position] => 4 [associatedVariants] => Array ( ) ) [4] => Array ( [bySize] => Array ( [small_default] => Array ( [url] => https://www.picksea.com/580-small_default/navigator-ascension-pack.jpg [width] => 98 [height] => 98 ) [cart_default] => Array ( [url] => https://www.picksea.com/580-cart_default/navigator-ascension-pack.jpg [width] => 125 [height] => 125 ) [home_default] => Array ( [url] => https://www.picksea.com/580-home_default/navigator-ascension-pack.jpg [width] => 250 [height] => 250 ) [home_large] => Array ( [url] => https://www.picksea.com/580-home_large/navigator-ascension-pack.jpg [width] => 280 [height] => 280 ) [medium_default] => Array ( [url] => https://www.picksea.com/580-medium_default/navigator-ascension-pack.jpg [width] => 452 [height] => 452 ) [large_default] => Array ( [url] => https://www.picksea.com/580-large_default/navigator-ascension-pack.jpg [width] => 800 [height] => 800 ) ) [small] => Array ( [url] => https://www.picksea.com/580-small_default/navigator-ascension-pack.jpg [width] => 98 [height] => 98 ) [medium] => Array ( [url] => https://www.picksea.com/580-home_large/navigator-ascension-pack.jpg [width] => 280 [height] => 280 ) [large] => Array ( [url] => https://www.picksea.com/580-large_default/navigator-ascension-pack.jpg [width] => 800 [height] => 800 ) [legend] => Pack Ascension Navigateur Example [cover] => [id_image] => 580 [position] => 5 [associatedVariants] => Array ( ) ) [5] => Array ( [bySize] => Array ( [small_default] => Array ( [url] => https://www.picksea.com/69882-small_default/navigator-ascension-pack.jpg [width] => 98 [height] => 98 ) [cart_default] => Array ( [url] => https://www.picksea.com/69882-cart_default/navigator-ascension-pack.jpg [width] => 125 [height] => 125 ) [home_default] => Array ( [url] => https://www.picksea.com/69882-home_default/navigator-ascension-pack.jpg [width] => 250 [height] => 250 ) [home_large] => Array ( [url] => https://www.picksea.com/69882-home_large/navigator-ascension-pack.jpg [width] => 280 [height] => 280 ) [medium_default] => Array ( [url] => https://www.picksea.com/69882-medium_default/navigator-ascension-pack.jpg [width] => 452 [height] => 452 ) [large_default] => Array ( [url] => https://www.picksea.com/69882-large_default/navigator-ascension-pack.jpg [width] => 800 [height] => 800 ) ) [small] => Array ( [url] => https://www.picksea.com/69882-small_default/navigator-ascension-pack.jpg [width] => 98 [height] => 98 ) [medium] => Array ( [url] => https://www.picksea.com/69882-home_large/navigator-ascension-pack.jpg [width] => 280 [height] => 280 ) [large] => Array ( [url] => https://www.picksea.com/69882-large_default/navigator-ascension-pack.jpg [width] => 800 [height] => 800 ) [legend] => [cover] => [id_image] => 69882 [position] => 6 [associatedVariants] => Array ( ) ) ) ) [cover] => Array ( [type] => variable [value] => Array ( [bySize] => Array ( [small_default] => Array ( [url] => https://www.picksea.com/577-small_default/navigator-ascension-pack.jpg [width] => 98 [height] => 98 ) [cart_default] => Array ( [url] => https://www.picksea.com/577-cart_default/navigator-ascension-pack.jpg [width] => 125 [height] => 125 ) [home_default] => Array ( [url] => https://www.picksea.com/577-home_default/navigator-ascension-pack.jpg [width] => 250 [height] => 250 ) [home_large] => Array ( [url] => https://www.picksea.com/577-home_large/navigator-ascension-pack.jpg [width] => 280 [height] => 280 ) [medium_default] => Array ( [url] => https://www.picksea.com/577-medium_default/navigator-ascension-pack.jpg [width] => 452 [height] => 452 ) [large_default] => Array ( [url] => https://www.picksea.com/577-large_default/navigator-ascension-pack.jpg [width] => 800 [height] => 800 ) ) [small] => Array ( [url] => https://www.picksea.com/577-small_default/navigator-ascension-pack.jpg [width] => 98 [height] => 98 ) [medium] => Array ( [url] => https://www.picksea.com/577-home_large/navigator-ascension-pack.jpg [width] => 280 [height] => 280 ) [large] => Array ( [url] => https://www.picksea.com/577-large_default/navigator-ascension-pack.jpg [width] => 800 [height] => 800 ) [legend] => Pack Ascension Navigateur Tools [cover] => 1 [id_image] => 577 [position] => 1 [associatedVariants] => Array ( ) ) ) [has_discount] => Array ( [type] => variable [value] => ) [discount_type] => Array ( [type] => variable [value] => ) [discount_percentage] => Array ( [type] => variable [value] => ) [discount_percentage_absolute] => Array ( [type] => variable [value] => ) [discount_amount] => Array ( [type] => variable [value] => ) [discount_amount_to_display] => Array ( [type] => variable [value] => ) [price_amount] => Array ( [type] => variable [value] => 540 ) [regular_price_amount] => Array ( [type] => variable [value] => 540 ) [regular_price] => Array ( [type] => variable [value] => €540.00 ) [discount_to_display] => Array ( [type] => variable [value] => ) [unit_price_full] => Array ( [type] => variable [value] => ) [show_availability] => Array ( [type] => variable [value] => 1 ) [availability_message] => Array ( [type] => variable [value] => Shipped within 5 days ) [availability_date] => Array ( [type] => variable [value] => ) [availability] => Array ( [type] => variable [value] => available ) ) ) ) [methodCacheResults:PrestaShop\PrestaShop\Adapter\Presenter\AbstractLazyArray:private] => Array ( [url] => https://www.picksea.com/en/navigator-ascension-pack-petzl-192.html [weight_unit] => kg [reference_to_display] => PZ-ASCENSION [flags] => Array ( ) [embedded_attributes] => Array ( [id_shop_default] => 1 [id_manufacturer] => 15 [id_supplier] => 5 [reference] => PZ-ASCENSION [is_virtual] => 0 [delivery_in_stock] => [delivery_out_stock] => [id_category_default] => 71 [on_sale] => 0 [online_only] => 0 [ecotax] => 0 [minimal_quantity] => 1 [low_stock_threshold] => [low_stock_alert] => 0 [price] => €540.00 [unity] => 0.000000 [unit_price_ratio] => 0.000000 [additional_shipping_cost] => 0.00 [customizable] => 0 [text_fields] => 0 [uploadable_files] => 0 [redirect_type] => 404 [id_type_redirected] => 0 [available_for_order] => 1 [available_date] => 0000-00-00 [show_condition] => 0 [condition] => new [show_price] => 1 [indexed] => 1 [visibility] => both [cache_default_attribute] => 0 [advanced_stock_management] => 0 [date_add] => 2011-05-11 16:25:48 [date_upd] => 2023-08-04 12:04:54 [pack_stock_type] => 3 [meta_description] => The Petzl Navigator Pack is a very useful accessory pack. [meta_keywords] => petzl,accessories,boat,petzel [meta_title] => Ascension Pack Navigator | Picksea [link_rewrite] => navigator-ascension-pack [name] => Navigator Ascension Pack [description] =>

CORAX Harness: The CORAX multipurpose adjustable harness is the essential tool for safe sailing on the masts of all rigs. The two belt loops allow it to be adapted to all user morphologies and provide great freedom of movement.

GRIGRI+: This compact self-braking descender for professional use allows you to free or block the rope. Swivel cam for easy slack adjustment. Compatible with 10.5 to 11.5 mm ropes
AM'D TL: "D" shaped carabiner for connecting equipment to the harness. This carabiner is very versatile due to its shape, allowing it to be used in all circumstances. It can be used to connect a belay system or as a lanyard end. The AM'D Triact-Lock carabiner is one of the strongest and lightest carabiners in the Petzl catalog.

Spirit: Straight-finger carabiner for any attachment. Its simplicity makes it robust and ergonomic. Its 49 grams of hot-forged 7000 series aluminum provide a resistance of 23 kN for the large axis, 9.5 kN for the open finger and 10 kN for the small axis. Finger opening 20 mm. (delivered in 2 pieces).
Footcord: This adjustable pedal, consisting of a sturdy webbing and a nylon cord, allows for quick and safe climbing of the mast. It is installed in one of the lower holes of the ascent blocker.
Carritool: This tool holder allows you to take out and store your tools with one hand. The external pre-hook allows you to choose between several tools up to 15 Kg of material. Hole for tying a captive tie on the tools. Slips into belt loops or Corax harness.
Bucket bag: Self-supporting 25-litre waterproof canvas bag. Its straps and ring allow you to carry it in a variety of ways: over the shoulder, by hand, or roped up. An external pocket for small personal effects.
Axis Rope: 30 meter 11 mm rope with high abrasion resistance. Resistant up to 22 kN and impact strength of 5.1 kN with a factor of 0.3.
Connect Adjust Lanyard: This adjustable lanyard allows you to hover on a halyard rather than risk a free rope climb. Adjustable with the Double Back loop and installed on the Corax harness with a lark's head.
Ascender: This ergonomic right-handed ascender allows you to ascend in all conditions thanks to a pimpled trigger and release. Holes for connecting a lanyard and a pedal as well as the ascension rope. Compatible with ropes from 8 to 13 mm.

[description_short] =>

Navigator Climbing Pack

This complete pack will provide you with all the necessary elements for a climb in any size rig or for any other climbing or rappelling activity. With this selection, you'll have all the tools you need to move safely, efficiently and professionally in your rig for repairs, maintenance or installation of equipment on your boat.

Detailed features and contents of the Petzl Pack

[available_now] => Shipped within 24 hours [available_later] => Shipped within 5 days [id] => 192 [id_product] => 192 [out_of_stock] => 1 [new] => 0 [id_product_attribute] => 0 [quantity_wanted] => 1 [extraContent] => Array ( ) [allow_oosp] => 1 [category] => harnesses-and-lanyards [category_name] => Harnesses and Lanyards [link] => https://www.picksea.com/en/navigator-ascension-pack-petzl-192.html [attribute_price] => 0 [price_tax_exc] => 540 [price_without_reduction] => 540 [reduction] => 0 [specific_prices] => Array ( ) [quantity] => 0 [quantity_all_versions] => 0 [id_image] => en-default [features] => Array ( ) [attachments] => Array ( ) [virtual] => 0 [pack] => 0 [packItems] => Array ( ) [nopackprice] => 0 [customization_required] => [rate] => 0 [tax_name] => [ecotax_rate] => 0 [unit_price] => [customizations] => Array ( [fields] => Array ( ) ) [id_customization] => 0 [is_customizable] => [show_quantities] => [quantity_label] => Item [quantity_discounts] => Array ( ) [customer_group_discount] => 0 [images] => Array ( [0] => Array ( [bySize] => Array ( [small_default] => Array ( [url] => https://www.picksea.com/577-small_default/navigator-ascension-pack.jpg [width] => 98 [height] => 98 ) [cart_default] => Array ( [url] => https://www.picksea.com/577-cart_default/navigator-ascension-pack.jpg [width] => 125 [height] => 125 ) [home_default] => Array ( [url] => https://www.picksea.com/577-home_default/navigator-ascension-pack.jpg [width] => 250 [height] => 250 ) [home_large] => Array ( [url] => https://www.picksea.com/577-home_large/navigator-ascension-pack.jpg [width] => 280 [height] => 280 ) [medium_default] => Array ( [url] => https://www.picksea.com/577-medium_default/navigator-ascension-pack.jpg [width] => 452 [height] => 452 ) [large_default] => Array ( [url] => https://www.picksea.com/577-large_default/navigator-ascension-pack.jpg [width] => 800 [height] => 800 ) ) [small] => Array ( [url] => https://www.picksea.com/577-small_default/navigator-ascension-pack.jpg [width] => 98 [height] => 98 ) [medium] => Array ( [url] => https://www.picksea.com/577-home_large/navigator-ascension-pack.jpg [width] => 280 [height] => 280 ) [large] => Array ( [url] => https://www.picksea.com/577-large_default/navigator-ascension-pack.jpg [width] => 800 [height] => 800 ) [legend] => Pack Ascension Navigateur Tools [cover] => 1 [id_image] => 577 [position] => 1 [associatedVariants] => Array ( ) ) [1] => Array ( [bySize] => Array ( [small_default] => Array ( [url] => https://www.picksea.com/581-small_default/navigator-ascension-pack.jpg [width] => 98 [height] => 98 ) [cart_default] => Array ( [url] => https://www.picksea.com/581-cart_default/navigator-ascension-pack.jpg [width] => 125 [height] => 125 ) [home_default] => Array ( [url] => https://www.picksea.com/581-home_default/navigator-ascension-pack.jpg [width] => 250 [height] => 250 ) [home_large] => Array ( [url] => https://www.picksea.com/581-home_large/navigator-ascension-pack.jpg [width] => 280 [height] => 280 ) [medium_default] => Array ( [url] => https://www.picksea.com/581-medium_default/navigator-ascension-pack.jpg [width] => 452 [height] => 452 ) [large_default] => Array ( [url] => https://www.picksea.com/581-large_default/navigator-ascension-pack.jpg [width] => 800 [height] => 800 ) ) [small] => Array ( [url] => https://www.picksea.com/581-small_default/navigator-ascension-pack.jpg [width] => 98 [height] => 98 ) [medium] => Array ( [url] => https://www.picksea.com/581-home_large/navigator-ascension-pack.jpg [width] => 280 [height] => 280 ) [large] => Array ( [url] => https://www.picksea.com/581-large_default/navigator-ascension-pack.jpg [width] => 800 [height] => 800 ) [legend] => Pack Ascension Navigateur Corax [cover] => [id_image] => 581 [position] => 2 [associatedVariants] => Array ( ) ) [2] => Array ( [bySize] => Array ( [small_default] => Array ( [url] => https://www.picksea.com/579-small_default/navigator-ascension-pack.jpg [width] => 98 [height] => 98 ) [cart_default] => Array ( [url] => https://www.picksea.com/579-cart_default/navigator-ascension-pack.jpg [width] => 125 [height] => 125 ) [home_default] => Array ( [url] => https://www.picksea.com/579-home_default/navigator-ascension-pack.jpg [width] => 250 [height] => 250 ) [home_large] => Array ( [url] => https://www.picksea.com/579-home_large/navigator-ascension-pack.jpg [width] => 280 [height] => 280 ) [medium_default] => Array ( [url] => https://www.picksea.com/579-medium_default/navigator-ascension-pack.jpg [width] => 452 [height] => 452 ) [large_default] => Array ( [url] => https://www.picksea.com/579-large_default/navigator-ascension-pack.jpg [width] => 800 [height] => 800 ) ) [small] => Array ( [url] => https://www.picksea.com/579-small_default/navigator-ascension-pack.jpg [width] => 98 [height] => 98 ) [medium] => Array ( [url] => https://www.picksea.com/579-home_large/navigator-ascension-pack.jpg [width] => 280 [height] => 280 ) [large] => Array ( [url] => https://www.picksea.com/579-large_default/navigator-ascension-pack.jpg [width] => 800 [height] => 800 ) [legend] => Pack Ascension Navigateur Bag [cover] => [id_image] => 579 [position] => 3 [associatedVariants] => Array ( ) ) [3] => Array ( [bySize] => Array ( [small_default] => Array ( [url] => https://www.picksea.com/578-small_default/navigator-ascension-pack.jpg [width] => 98 [height] => 98 ) [cart_default] => Array ( [url] => https://www.picksea.com/578-cart_default/navigator-ascension-pack.jpg [width] => 125 [height] => 125 ) [home_default] => Array ( [url] => https://www.picksea.com/578-home_default/navigator-ascension-pack.jpg [width] => 250 [height] => 250 ) [home_large] => Array ( [url] => https://www.picksea.com/578-home_large/navigator-ascension-pack.jpg [width] => 280 [height] => 280 ) [medium_default] => Array ( [url] => https://www.picksea.com/578-medium_default/navigator-ascension-pack.jpg [width] => 452 [height] => 452 ) [large_default] => Array ( [url] => https://www.picksea.com/578-large_default/navigator-ascension-pack.jpg [width] => 800 [height] => 800 ) ) [small] => Array ( [url] => https://www.picksea.com/578-small_default/navigator-ascension-pack.jpg [width] => 98 [height] => 98 ) [medium] => Array ( [url] => https://www.picksea.com/578-home_large/navigator-ascension-pack.jpg [width] => 280 [height] => 280 ) [large] => Array ( [url] => https://www.picksea.com/578-large_default/navigator-ascension-pack.jpg [width] => 800 [height] => 800 ) [legend] => Pack Ascension Navigateur Rope [cover] => [id_image] => 578 [position] => 4 [associatedVariants] => Array ( ) ) [4] => Array ( [bySize] => Array ( [small_default] => Array ( [url] => https://www.picksea.com/580-small_default/navigator-ascension-pack.jpg [width] => 98 [height] => 98 ) [cart_default] => Array ( [url] => https://www.picksea.com/580-cart_default/navigator-ascension-pack.jpg [width] => 125 [height] => 125 ) [home_default] => Array ( [url] => https://www.picksea.com/580-home_default/navigator-ascension-pack.jpg [width] => 250 [height] => 250 ) [home_large] => Array ( [url] => https://www.picksea.com/580-home_large/navigator-ascension-pack.jpg [width] => 280 [height] => 280 ) [medium_default] => Array ( [url] => https://www.picksea.com/580-medium_default/navigator-ascension-pack.jpg [width] => 452 [height] => 452 ) [large_default] => Array ( [url] => https://www.picksea.com/580-large_default/navigator-ascension-pack.jpg [width] => 800 [height] => 800 ) ) [small] => Array ( [url] => https://www.picksea.com/580-small_default/navigator-ascension-pack.jpg [width] => 98 [height] => 98 ) [medium] => Array ( [url] => https://www.picksea.com/580-home_large/navigator-ascension-pack.jpg [width] => 280 [height] => 280 ) [large] => Array ( [url] => https://www.picksea.com/580-large_default/navigator-ascension-pack.jpg [width] => 800 [height] => 800 ) [legend] => Pack Ascension Navigateur Example [cover] => [id_image] => 580 [position] => 5 [associatedVariants] => Array ( ) ) [5] => Array ( [bySize] => Array ( [small_default] => Array ( [url] => https://www.picksea.com/69882-small_default/navigator-ascension-pack.jpg [width] => 98 [height] => 98 ) [cart_default] => Array ( [url] => https://www.picksea.com/69882-cart_default/navigator-ascension-pack.jpg [width] => 125 [height] => 125 ) [home_default] => Array ( [url] => https://www.picksea.com/69882-home_default/navigator-ascension-pack.jpg [width] => 250 [height] => 250 ) [home_large] => Array ( [url] => https://www.picksea.com/69882-home_large/navigator-ascension-pack.jpg [width] => 280 [height] => 280 ) [medium_default] => Array ( [url] => https://www.picksea.com/69882-medium_default/navigator-ascension-pack.jpg [width] => 452 [height] => 452 ) [large_default] => Array ( [url] => https://www.picksea.com/69882-large_default/navigator-ascension-pack.jpg [width] => 800 [height] => 800 ) ) [small] => Array ( [url] => https://www.picksea.com/69882-small_default/navigator-ascension-pack.jpg [width] => 98 [height] => 98 ) [medium] => Array ( [url] => https://www.picksea.com/69882-home_large/navigator-ascension-pack.jpg [width] => 280 [height] => 280 ) [large] => Array ( [url] => https://www.picksea.com/69882-large_default/navigator-ascension-pack.jpg [width] => 800 [height] => 800 ) [legend] => [cover] => [id_image] => 69882 [position] => 6 [associatedVariants] => Array ( ) ) ) [cover] => Array ( [bySize] => Array ( [small_default] => Array ( [url] => https://www.picksea.com/577-small_default/navigator-ascension-pack.jpg [width] => 98 [height] => 98 ) [cart_default] => Array ( [url] => https://www.picksea.com/577-cart_default/navigator-ascension-pack.jpg [width] => 125 [height] => 125 ) [home_default] => Array ( [url] => https://www.picksea.com/577-home_default/navigator-ascension-pack.jpg [width] => 250 [height] => 250 ) [home_large] => Array ( [url] => https://www.picksea.com/577-home_large/navigator-ascension-pack.jpg [width] => 280 [height] => 280 ) [medium_default] => Array ( [url] => https://www.picksea.com/577-medium_default/navigator-ascension-pack.jpg [width] => 452 [height] => 452 ) [large_default] => Array ( [url] => https://www.picksea.com/577-large_default/navigator-ascension-pack.jpg [width] => 800 [height] => 800 ) ) [small] => Array ( [url] => https://www.picksea.com/577-small_default/navigator-ascension-pack.jpg [width] => 98 [height] => 98 ) [medium] => Array ( [url] => https://www.picksea.com/577-home_large/navigator-ascension-pack.jpg [width] => 280 [height] => 280 ) [large] => Array ( [url] => https://www.picksea.com/577-large_default/navigator-ascension-pack.jpg [width] => 800 [height] => 800 ) [legend] => Pack Ascension Navigateur Tools [cover] => 1 [id_image] => 577 [position] => 1 [associatedVariants] => Array ( ) ) [has_discount] => [discount_type] => [discount_percentage] => [discount_percentage_absolute] => [discount_amount] => [discount_amount_to_display] => [price_amount] => 540 [unit_price_full] => [show_availability] => 1 [availability_message] => Shipped within 5 days [availability_date] => [availability] => available ) [id] => 192 [show_price] => 1 [labels] => Array ( [tax_short] => (tax incl.) [tax_long] => Tax included ) [ecotax] => Array ( [value] => €0.00 [amount] => 0 [rate] => 0 ) ) ) 1

Livraison à domicile : Gratuit
Detailed features

Navigator Climbing Pack
This complete pack will provide you with all the necessary elements for a climb in any size rig or for any other climbing or rappelling activity. With this selection, you'll have all the tools you need to move safely, efficiently and professionally in your rig for repairs, maintenance or installation of equipment on your boat.
Detailed features and contents of the Petzl Pack
CORAX Harness: The CORAX multipurpose adjustable harness is the essential tool for safe sailing on the masts of all rigs. The two belt loops allow it to be adapted to all user morphologies and provide great freedom of movement.
GRIGRI+: This compact self-braking descender for professional use allows you to free or block the rope. Swivel cam for easy slack adjustment. Compatible with 10.5 to 11.5 mm ropes
AM'D TL: "D" shaped carabiner for connecting equipment to the harness. This carabiner is very versatile due to its shape, allowing it to be used in all circumstances. It can be used to connect a belay system or as a lanyard end. The AM'D Triact-Lock carabiner is one of the strongest and lightest carabiners in the Petzl catalog.
Spirit: Straight-finger carabiner for any attachment. Its simplicity makes it robust and ergonomic. Its 49 grams of hot-forged 7000 series aluminum provide a resistance of 23 kN for the large axis, 9.5 kN for the open finger and 10 kN for the small axis. Finger opening 20 mm. (delivered in 2 pieces).
Footcord: This adjustable pedal, consisting of a sturdy webbing and a nylon cord, allows for quick and safe climbing of the mast. It is installed in one of the lower holes of the ascent blocker.
Carritool: This tool holder allows you to take out and store your tools with one hand. The external pre-hook allows you to choose between several tools up to 15 Kg of material. Hole for tying a captive tie on the tools. Slips into belt loops or Corax harness.
Bucket bag: Self-supporting 25-litre waterproof canvas bag. Its straps and ring allow you to carry it in a variety of ways: over the shoulder, by hand, or roped up. An external pocket for small personal effects.
Axis Rope: 30 meter 11 mm rope with high abrasion resistance. Resistant up to 22 kN and impact strength of 5.1 kN with a factor of 0.3.
Connect Adjust Lanyard: This adjustable lanyard allows you to hover on a halyard rather than risk a free rope climb. Adjustable with the Double Back loop and installed on the Corax harness with a lark's head.
Ascender: This ergonomic right-handed ascender allows you to ascend in all conditions thanks to a pimpled trigger and release. Holes for connecting a lanyard and a pedal as well as the ascension rope. Compatible with ropes from 8 to 13 mm.
In the same category
4 other products seleted for you