unavailable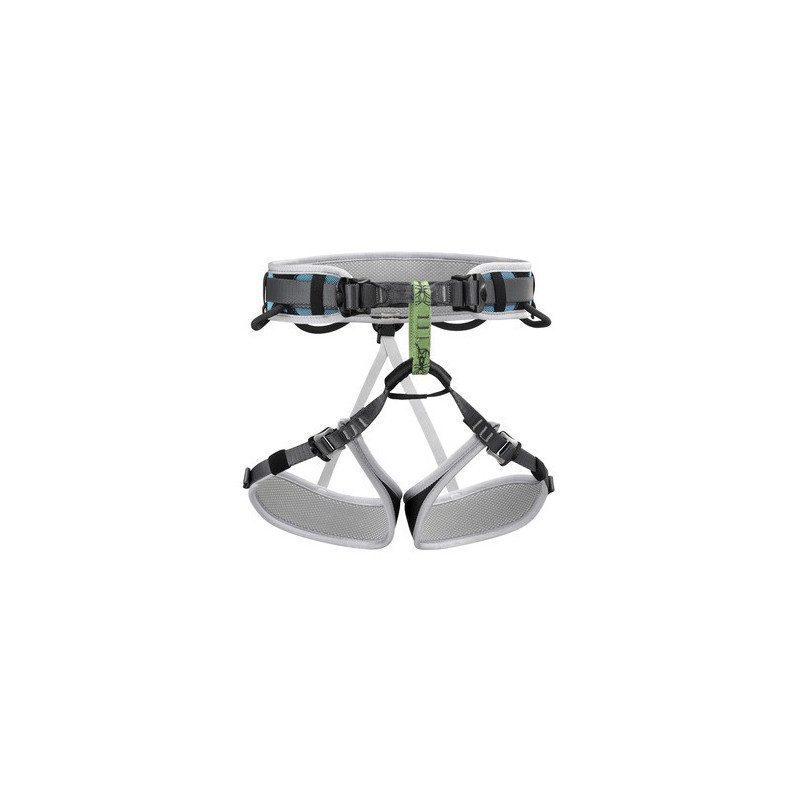 clear Please call us +33 297 11 80 95
PrestaShop\PrestaShop\Adapter\Presenter\Product\ProductLazyArray Object ( [imageRetriever:PrestaShop\PrestaShop\Adapter\Presenter\Product\ProductLazyArray:private] => PrestaShop\PrestaShop\Adapter\Image\ImageRetriever Object ( [link:PrestaShop\PrestaShop\Adapter\Image\ImageRetriever:private] => Link Object ( [allow:protected] => 1 [url:protected] => /index.php [protocol_link] => https:// [protocol_content] => https:// [ssl_enable:protected] => 1 [urlShopId:protected] => [supportedBrowser] => ) ) [link:PrestaShop\PrestaShop\Adapter\Presenter\Product\ProductLazyArray:private] => Link Object ( [allow:protected] => 1 [url:protected] => /index.php [protocol_link] => https:// [protocol_content] => https:// [ssl_enable:protected] => 1 [urlShopId:protected] => [supportedBrowser] => ) [priceFormatter:PrestaShop\PrestaShop\Adapter\Presenter\Product\ProductLazyArray:private] => PrestaShop\PrestaShop\Adapter\Product\PriceFormatter Object ( ) [productColorsRetriever:PrestaShop\PrestaShop\Adapter\Presenter\Product\ProductLazyArray:private] => PrestaShop\PrestaShop\Adapter\Product\ProductColorsRetriever Object ( ) [translator:PrestaShop\PrestaShop\Adapter\Presenter\Product\ProductLazyArray:private] => PrestaShopBundle\Translation\TranslatorComponent Object ( [catalogues:protected] => Array ( [en-US] => Symfony\Component\Translation\MessageCatalogue Object ( [messages:Symfony\Component\Translation\MessageCatalogue:private] => Array ( [en-US] => Array ( [OK] => OK [No] => No [Yes] => Yes [Write your review] => Write your review [Sorry, your review cannot be posted.] => Sorry, your review cannot be posted. [Title] => Title [Your name] => Your name [Review] => Review [Required fields] => Required fields [Cancel] => Cancel [Send] => Send [Your comment has been submitted and will be available once approved by a moderator.] => Your comment has been submitted and will be available once approved by a moderator. [Your comment has been added!] => Your comment has been added! [Review sent] => Review sent [Your review cannot be sent] => Your review cannot be sent [By %1$s] => By %1$s [Report abuse] => Report abuse [Comments] => Comments [Sorry, your review appreciation cannot be sent.] => Sorry, your review appreciation cannot be sent. [Sorry, your abuse report cannot be sent.] => Sorry, your abuse report cannot be sent. [Last] => Last [Your review appreciation cannot be sent] => Your review appreciation cannot be sent [Report comment] => Report comment [Are you sure that you want to report this comment?] => Are you sure that you want to report this comment? [Report sent] => Report sent [Your report has been submitted and will be considered by a moderator.] => Your report has been submitted and will be considered by a moderator. [Your report cannot be sent] => Your report cannot be sent ) [ShopThemeGlobal] => Array ( [Créez votre compte professionnel] => Create your professional account [Demandez un devis] => Request a quote [Plus de 300 clients nous font confiance] => More than 300 customers trust us [Notre sélection de produits par métiers] => Our selection of products by trade [Vêtements pêche / Marin pêcheur] => Fishing clothes / Fisherman [Vêtements poissonnier] => Fishmonger's clothing [Vêtement moniteur de voile] => Sailing instructor clothing [Vêtement aquaculteur] => Aquaculturist clothing [Vêtement pisciliculteur] => Fish farmer's clothing [Vêtement conchyliculteur] => Conchyliculteur clothing [Vêtement de pluie professionnel] => Professional rainwear [+ 5000 produits] => + 5000 products [référencés pour vous] => referenced for you [+ 300 clients] => + 300 customers [nous font confiance] => trust us ) [ShopThemeGlobal ] => Array ( [Vêtements skipper] => Skipper clothing ) ) [metadata:Symfony\Component\Translation\MessageCatalogue:private] => Array ( ) [resources:Symfony\Component\Translation\MessageCatalogue:private] => Array ( ) [locale:Symfony\Component\Translation\MessageCatalogue:private] => en-US [fallbackCatalogue:Symfony\Component\Translation\MessageCatalogue:private] => [parent:Symfony\Component\Translation\MessageCatalogue:private] => ) ) [locale:Symfony\Component\Translation\Translator:private] => en-US [fallbackLocales:Symfony\Component\Translation\Translator:private] => Array ( ) [loaders:Symfony\Component\Translation\Translator:private] => Array ( ) [resources:Symfony\Component\Translation\Translator:private] => Array ( ) [formatter:Symfony\Component\Translation\Translator:private] => Symfony\Component\Translation\Formatter\MessageFormatter Object ( [selector:Symfony\Component\Translation\Formatter\MessageFormatter:private] => Symfony\Component\Translation\MessageSelector Object ( ) ) [cacheDir:Symfony\Component\Translation\Translator:private] => /home/httpd/html/www.picksea.com/var/cache/prod/translations [debug:Symfony\Component\Translation\Translator:private] => [configCacheFactory:Symfony\Component\Translation\Translator:private] => Symfony\Component\Config\ConfigCacheFactory Object ( [debug:Symfony\Component\Config\ConfigCacheFactory:private] => ) ) [settings:protected] => PrestaShop\PrestaShop\Core\Product\ProductPresentationSettings Object ( [catalog_mode] => [catalog_mode_with_prices] => 0 [restricted_country_mode] => [include_taxes] => 1 [allow_add_variant_to_cart_from_listing] => 1 [stock_management_enabled] => 1 [showPrices] => 1 [lastRemainingItems] => 0 ) [product:protected] => Array ( [id_shop_default] => 1 [id_manufacturer] => 15 [id_supplier] => 10084 [reference] => PZ-C51-1B [supplier_reference] => PZ-C51-18 [location] => [width] => 0.000000 [height] => 0.000000 [depth] => 0.000000 [weight] => 0.600000 [quantity_discount] => 0 [ean13] => 3342540089532 [isbn] => [upc] => [cache_is_pack] => 0 [cache_has_attachments] => 0 [is_virtual] => 0 [state] => 1 [additional_delivery_times] => 1 [delivery_in_stock] => [delivery_out_stock] => [id_category_default] => 106673 [id_tax_rules_group] => 36 [on_sale] => 0 [online_only] => 0 [ecotax] => 0 [minimal_quantity] => 1 [low_stock_threshold] => [low_stock_alert] => 0 [price] => €55.96 [wholesale_price] => 33.590000 [unity] => 0.000000 [unit_price_ratio] => 0.000000 [additional_shipping_cost] => 0.00 [customizable] => 0 [text_fields] => 0 [uploadable_files] => 0 [redirect_type] => 404 [id_type_redirected] => 0 [available_for_order] => 1 [available_date] => [show_condition] => 0 [condition] => new [show_price] => 1 [indexed] => 1 [visibility] => both [cache_default_attribute] => 75387 [advanced_stock_management] => 0 [date_add] => 2011-05-03 18:45:07 [date_upd] => 2023-12-03 17:27:46 [pack_stock_type] => 3 [meta_description] => The Petzl Corax harness is a useful marine accessory for safety at sea. It is both adjustable and versatile. [meta_keywords] => harness,petzl,petzel,safety at sea,adjustable harness [meta_title] => Corax Harness | Picksea [link_rewrite] => corax-harness [name] => Corax Harness [description] =>

The Corax harness from Petzl

The adjustable and versatile CORAX harness is the essential tool for safe climbing on all types of rigs. The two belt loops allow it to be adapted to all user morphologies and provide great freedom of movement. Perfectly adapted to the number 1 position on a boat, it is basically intended for beginners or experienced climbers.

Detailed characteristics of the Corax

[available_now] => In stock [available_later] => Shipped within 7 days [video] => [personnalisation] => 0 [markdown] => [catdecathon] => [id] => 161 [id_product] => 161 [out_of_stock] => 0 [new] => 0 [id_product_attribute] => 75387 [quantity_wanted] => 1 [extraContent] => Array ( ) [allow_oosp] => 0 [category] => lifejackets-accessories [category_name] => Lifejackets Accessories [link] => https://www.picksea.com/en/corax-harness-petzl-161.html [attribute_price] => 0 [price_tax_exc] => 55.958333 [price_without_reduction] => 55.958333 [price_without_reduction_without_tax] => 55.958333 [reduction] => 0 [reduction_without_tax] => 0 [specific_prices] => Array ( ) [quantity] => 0 [quantity_all_versions] => 0 [id_image] => en-default [features] => Array ( ) [attachments] => Array ( ) [virtual] => 0 [pack] => 0 [packItems] => Array ( ) [nopackprice] => 0 [customization_required] => [attributes] => Array ( [5] => Array ( [id_attribute] => 229 [id_attribute_group] => 5 [name] => S - M [group] => Size [reference] => PZ-C51B-1 [ean13] => 3342540817395 [isbn] => [upc] => ) ) [rate] => 0 [tax_name] => [ecotax_rate] => 0 [unit_price] => [customizations] => Array ( [fields] => Array ( ) ) [id_customization] => 0 [is_customizable] => [show_quantities] => [quantity_label] => Item [quantity_discounts] => Array ( ) [customer_group_discount] => 0 [title] => Corax Harness [images] => Array ( [0] => Array ( [bySize] => Array ( [small_default] => Array ( [url] => https://www.picksea.com/522-small_default/corax-harness.jpg [width] => 98 [height] => 98 ) [cart_default] => Array ( [url] => https://www.picksea.com/522-cart_default/corax-harness.jpg [width] => 125 [height] => 125 ) [home_default] => Array ( [url] => https://www.picksea.com/522-home_default/corax-harness.jpg [width] => 250 [height] => 250 ) [home_large] => Array ( [url] => https://www.picksea.com/522-home_large/corax-harness.jpg [width] => 280 [height] => 280 ) [medium_default] => Array ( [url] => https://www.picksea.com/522-medium_default/corax-harness.jpg [width] => 452 [height] => 452 ) [large_default] => Array ( [url] => https://www.picksea.com/522-large_default/corax-harness.jpg [width] => 800 [height] => 800 ) ) [small] => Array ( [url] => https://www.picksea.com/522-small_default/corax-harness.jpg [width] => 98 [height] => 98 ) [medium] => Array ( [url] => https://www.picksea.com/522-home_large/corax-harness.jpg [width] => 280 [height] => 280 ) [large] => Array ( [url] => https://www.picksea.com/522-large_default/corax-harness.jpg [width] => 800 [height] => 800 ) [legend] => Baudrier CORAX [cover] => 1 [id_image] => 522 [position] => 1 [associatedVariants] => Array ( [0] => 75390 [1] => 75387 ) ) ) [cover] => Array ( [bySize] => Array ( [small_default] => Array ( [url] => https://www.picksea.com/522-small_default/corax-harness.jpg [width] => 98 [height] => 98 ) [cart_default] => Array ( [url] => https://www.picksea.com/522-cart_default/corax-harness.jpg [width] => 125 [height] => 125 ) [home_default] => Array ( [url] => https://www.picksea.com/522-home_default/corax-harness.jpg [width] => 250 [height] => 250 ) [home_large] => Array ( [url] => https://www.picksea.com/522-home_large/corax-harness.jpg [width] => 280 [height] => 280 ) [medium_default] => Array ( [url] => https://www.picksea.com/522-medium_default/corax-harness.jpg [width] => 452 [height] => 452 ) [large_default] => Array ( [url] => https://www.picksea.com/522-large_default/corax-harness.jpg [width] => 800 [height] => 800 ) ) [small] => Array ( [url] => https://www.picksea.com/522-small_default/corax-harness.jpg [width] => 98 [height] => 98 ) [medium] => Array ( [url] => https://www.picksea.com/522-home_large/corax-harness.jpg [width] => 280 [height] => 280 ) [large] => Array ( [url] => https://www.picksea.com/522-large_default/corax-harness.jpg [width] => 800 [height] => 800 ) [legend] => Baudrier CORAX [cover] => 1 [id_image] => 522 [position] => 1 [associatedVariants] => Array ( [0] => 75390 [1] => 75387 ) ) [has_discount] => [discount_type] => [discount_percentage] => [discount_percentage_absolute] => [discount_amount] => [discount_amount_to_display] => [price_amount] => 55.96 [regular_price_amount] => 55.96 [regular_price] => €55.96 [discount_to_display] => [unit_price_full] => [show_availability] => 1 [availability_message] => Please call us +33 297 11 80 95 [availability_date] => [availability] => unavailable ) [language:PrestaShop\PrestaShop\Adapter\Presenter\Product\ProductLazyArray:private] => Language Object ( [id] => 3 [name] => English GB (English) [iso_code] => en [locale] => en-US [language_code] => en [date_format_lite] => Y-m-d [date_format_full] => Y-m-d H:i:s [is_rtl] => 0 [active] => 1 [webserviceParameters:protected] => Array ( [objectNodeName] => language [objectsNodeName] => languages ) [translationsFilesAndVars:protected] => Array ( [fields] => _FIELDS [errors] => _ERRORS [admin] => _LANGADM [pdf] => _LANGPDF [tabs] => tabs ) [id_lang:protected] => [id_shop:protected] => 1 [id_shop_list] => Array ( ) [get_shop_from_context:protected] => 1 [table:protected] => lang [identifier:protected] => id_lang [fieldsRequired:protected] => Array ( [0] => name [1] => iso_code [2] => date_format_lite [3] => date_format_full ) [fieldsSize:protected] => Array ( [name] => 32 [iso_code] => 2 [locale] => 5 [language_code] => 5 [date_format_lite] => 32 [date_format_full] => 32 ) [fieldsValidate:protected] => Array ( [name] => isGenericName [iso_code] => isLanguageIsoCode [locale] => isLocale [language_code] => isLanguageCode [active] => isBool [is_rtl] => isBool [date_format_lite] => isPhpDateFormat [date_format_full] => isPhpDateFormat ) [fieldsRequiredLang:protected] => Array ( ) [fieldsSizeLang:protected] => Array ( ) [fieldsValidateLang:protected] => Array ( ) [tables:protected] => Array ( ) [image_dir:protected] => [image_format:protected] => jpg [translator:protected] => [def:protected] => Array ( [table] => lang [primary] => id_lang [fields] => Array ( [name] => Array ( [type] => 3 [validate] => isGenericName [required] => 1 [size] => 32 ) [iso_code] => Array ( [type] => 3 [validate] => isLanguageIsoCode [required] => 1 [size] => 2 ) [locale] => Array ( [type] => 3 [validate] => isLocale [size] => 5 ) [language_code] => Array ( [type] => 3 [validate] => isLanguageCode [size] => 5 ) [active] => Array ( [type] => 2 [validate] => isBool ) [is_rtl] => Array ( [type] => 2 [validate] => isBool ) [date_format_lite] => Array ( [type] => 3 [validate] => isPhpDateFormat [required] => 1 [size] => 32 ) [date_format_full] => Array ( [type] => 3 [validate] => isPhpDateFormat [required] => 1 [size] => 32 ) ) [classname] => Language ) [update_fields:protected] => [force_id] => ) [arrayAccessList:PrestaShop\PrestaShop\Adapter\Presenter\AbstractLazyArray:private] => ArrayObject Object ( [storage:ArrayObject:private] => Array ( [id] => Array ( [type] => method [value] => getId ) [attributes] => Array ( [type] => method [value] => getAttributes ) [show_price] => Array ( [type] => method [value] => getShowPrice ) [weight_unit] => Array ( [type] => method [value] => getWeightUnit ) [url] => Array ( [type] => method [value] => getUrl ) [canonical_url] => Array ( [type] => method [value] => getCanonicalUrl ) [add_to_cart_url] => Array ( [type] => method [value] => getAddToCartUrl ) [condition] => Array ( [type] => method [value] => getCondition ) [delivery_information] => Array ( [type] => method [value] => getDeliveryInformation ) [embedded_attributes] => Array ( [type] => method [value] => getEmbeddedAttributes ) [file_size_formatted] => Array ( [type] => method [value] => getFileSizeFormatted ) [attachments] => Array ( [type] => method [value] => getAttachments ) [quantity_discounts] => Array ( [type] => method [value] => getQuantityDiscounts ) [reference_to_display] => Array ( [type] => method [value] => getReferenceToDisplay ) [grouped_features] => Array ( [type] => method [value] => getGroupedFeatures ) [seo_availability] => Array ( [type] => method [value] => getSeoAvailability ) [labels] => Array ( [type] => method [value] => getLabels ) [ecotax] => Array ( [type] => method [value] => getEcotax ) [flags] => Array ( [type] => method [value] => getFlags ) [main_variants] => Array ( [type] => method [value] => getMainVariants ) [specific_references] => Array ( [type] => method [value] => getSpecificReferences ) [id_shop_default] => Array ( [type] => variable [value] => 1 ) [id_manufacturer] => Array ( [type] => variable [value] => 15 ) [id_supplier] => Array ( [type] => variable [value] => 10084 ) [reference] => Array ( [type] => variable [value] => PZ-C51-1B ) [supplier_reference] => Array ( [type] => variable [value] => PZ-C51-18 ) [location] => Array ( [type] => variable [value] => ) [width] => Array ( [type] => variable [value] => 0.000000 ) [height] => Array ( [type] => variable [value] => 0.000000 ) [depth] => Array ( [type] => variable [value] => 0.000000 ) [weight] => Array ( [type] => variable [value] => 0.600000 ) [quantity_discount] => Array ( [type] => variable [value] => 0 ) [ean13] => Array ( [type] => variable [value] => 3342540089532 ) [isbn] => Array ( [type] => variable [value] => ) [upc] => Array ( [type] => variable [value] => ) [cache_is_pack] => Array ( [type] => variable [value] => 0 ) [cache_has_attachments] => Array ( [type] => variable [value] => 0 ) [is_virtual] => Array ( [type] => variable [value] => 0 ) [state] => Array ( [type] => variable [value] => 1 ) [additional_delivery_times] => Array ( [type] => variable [value] => 1 ) [delivery_in_stock] => Array ( [type] => variable [value] => ) [delivery_out_stock] => Array ( [type] => variable [value] => ) [id_category_default] => Array ( [type] => variable [value] => 106673 ) [id_tax_rules_group] => Array ( [type] => variable [value] => 36 ) [on_sale] => Array ( [type] => variable [value] => 0 ) [online_only] => Array ( [type] => variable [value] => 0 ) [minimal_quantity] => Array ( [type] => variable [value] => 1 ) [low_stock_threshold] => Array ( [type] => variable [value] => ) [low_stock_alert] => Array ( [type] => variable [value] => 0 ) [price] => Array ( [type] => variable [value] => €55.96 ) [wholesale_price] => Array ( [type] => variable [value] => 33.590000 ) [unity] => Array ( [type] => variable [value] => 0.000000 ) [unit_price_ratio] => Array ( [type] => variable [value] => 0.000000 ) [additional_shipping_cost] => Array ( [type] => variable [value] => 0.00 ) [customizable] => Array ( [type] => variable [value] => 0 ) [text_fields] => Array ( [type] => variable [value] => 0 ) [uploadable_files] => Array ( [type] => variable [value] => 0 ) [redirect_type] => Array ( [type] => variable [value] => 404 ) [id_type_redirected] => Array ( [type] => variable [value] => 0 ) [available_for_order] => Array ( [type] => variable [value] => 1 ) [available_date] => Array ( [type] => variable [value] => ) [show_condition] => Array ( [type] => variable [value] => 0 ) [indexed] => Array ( [type] => variable [value] => 1 ) [visibility] => Array ( [type] => variable [value] => both ) [cache_default_attribute] => Array ( [type] => variable [value] => 75387 ) [advanced_stock_management] => Array ( [type] => variable [value] => 0 ) [date_add] => Array ( [type] => variable [value] => 2011-05-03 18:45:07 ) [date_upd] => Array ( [type] => variable [value] => 2023-12-03 17:27:46 ) [pack_stock_type] => Array ( [type] => variable [value] => 3 ) [meta_description] => Array ( [type] => variable [value] => The Petzl Corax harness is a useful marine accessory for safety at sea. It is both adjustable and versatile. ) [meta_keywords] => Array ( [type] => variable [value] => harness,petzl,petzel,safety at sea,adjustable harness ) [meta_title] => Array ( [type] => variable [value] => Corax Harness | Picksea ) [link_rewrite] => Array ( [type] => variable [value] => corax-harness ) [name] => Array ( [type] => variable [value] => Corax Harness ) [description] => Array ( [type] => variable [value] =>

The Corax harness from Petzl

The adjustable and versatile CORAX harness is the essential tool for safe climbing on all types of rigs. The two belt loops allow it to be adapted to all user morphologies and provide great freedom of movement. Perfectly adapted to the number 1 position on a boat, it is basically intended for beginners or experienced climbers.

Detailed characteristics of the Corax

) [available_now] => Array ( [type] => variable [value] => In stock ) [available_later] => Array ( [type] => variable [value] => Shipped within 7 days ) [video] => Array ( [type] => variable [value] => ) [personnalisation] => Array ( [type] => variable [value] => 0 ) [markdown] => Array ( [type] => variable [value] => ) [catdecathon] => Array ( [type] => variable [value] => ) [id_product] => Array ( [type] => variable [value] => 161 ) [out_of_stock] => Array ( [type] => variable [value] => 0 ) [new] => Array ( [type] => variable [value] => 0 ) [id_product_attribute] => Array ( [type] => variable [value] => 75387 ) [quantity_wanted] => Array ( [type] => variable [value] => 1 ) [extraContent] => Array ( [type] => variable [value] => Array ( ) ) [allow_oosp] => Array ( [type] => variable [value] => 0 ) [category] => Array ( [type] => variable [value] => lifejackets-accessories ) [category_name] => Array ( [type] => variable [value] => Lifejackets Accessories ) [link] => Array ( [type] => variable [value] => https://www.picksea.com/en/corax-harness-petzl-161.html ) [attribute_price] => Array ( [type] => variable [value] => 0 ) [price_tax_exc] => Array ( [type] => variable [value] => 55.958333 ) [price_without_reduction] => Array ( [type] => variable [value] => 55.958333 ) [price_without_reduction_without_tax] => Array ( [type] => variable [value] => 55.958333 ) [reduction] => Array ( [type] => variable [value] => 0 ) [reduction_without_tax] => Array ( [type] => variable [value] => 0 ) [specific_prices] => Array ( [type] => variable [value] => Array ( ) ) [quantity] => Array ( [type] => variable [value] => 0 ) [quantity_all_versions] => Array ( [type] => variable [value] => 0 ) [id_image] => Array ( [type] => variable [value] => en-default ) [features] => Array ( [type] => variable [value] => Array ( ) ) [virtual] => Array ( [type] => variable [value] => 0 ) [pack] => Array ( [type] => variable [value] => 0 ) [packItems] => Array ( [type] => variable [value] => Array ( ) ) [nopackprice] => Array ( [type] => variable [value] => 0 ) [customization_required] => Array ( [type] => variable [value] => ) [rate] => Array ( [type] => variable [value] => 0 ) [tax_name] => Array ( [type] => variable [value] => ) [ecotax_rate] => Array ( [type] => variable [value] => 0 ) [unit_price] => Array ( [type] => variable [value] => ) [customizations] => Array ( [type] => variable [value] => Array ( [fields] => Array ( ) ) ) [id_customization] => Array ( [type] => variable [value] => 0 ) [is_customizable] => Array ( [type] => variable [value] => ) [show_quantities] => Array ( [type] => variable [value] => ) [quantity_label] => Array ( [type] => variable [value] => Item ) [customer_group_discount] => Array ( [type] => variable [value] => 0 ) [title] => Array ( [type] => variable [value] => Corax Harness ) [images] => Array ( [type] => variable [value] => Array ( [0] => Array ( [bySize] => Array ( [small_default] => Array ( [url] => https://www.picksea.com/522-small_default/corax-harness.jpg [width] => 98 [height] => 98 ) [cart_default] => Array ( [url] => https://www.picksea.com/522-cart_default/corax-harness.jpg [width] => 125 [height] => 125 ) [home_default] => Array ( [url] => https://www.picksea.com/522-home_default/corax-harness.jpg [width] => 250 [height] => 250 ) [home_large] => Array ( [url] => https://www.picksea.com/522-home_large/corax-harness.jpg [width] => 280 [height] => 280 ) [medium_default] => Array ( [url] => https://www.picksea.com/522-medium_default/corax-harness.jpg [width] => 452 [height] => 452 ) [large_default] => Array ( [url] => https://www.picksea.com/522-large_default/corax-harness.jpg [width] => 800 [height] => 800 ) ) [small] => Array ( [url] => https://www.picksea.com/522-small_default/corax-harness.jpg [width] => 98 [height] => 98 ) [medium] => Array ( [url] => https://www.picksea.com/522-home_large/corax-harness.jpg [width] => 280 [height] => 280 ) [large] => Array ( [url] => https://www.picksea.com/522-large_default/corax-harness.jpg [width] => 800 [height] => 800 ) [legend] => Baudrier CORAX [cover] => 1 [id_image] => 522 [position] => 1 [associatedVariants] => Array ( [0] => 75390 [1] => 75387 ) ) ) ) [cover] => Array ( [type] => variable [value] => Array ( [bySize] => Array ( [small_default] => Array ( [url] => https://www.picksea.com/522-small_default/corax-harness.jpg [width] => 98 [height] => 98 ) [cart_default] => Array ( [url] => https://www.picksea.com/522-cart_default/corax-harness.jpg [width] => 125 [height] => 125 ) [home_default] => Array ( [url] => https://www.picksea.com/522-home_default/corax-harness.jpg [width] => 250 [height] => 250 ) [home_large] => Array ( [url] => https://www.picksea.com/522-home_large/corax-harness.jpg [width] => 280 [height] => 280 ) [medium_default] => Array ( [url] => https://www.picksea.com/522-medium_default/corax-harness.jpg [width] => 452 [height] => 452 ) [large_default] => Array ( [url] => https://www.picksea.com/522-large_default/corax-harness.jpg [width] => 800 [height] => 800 ) ) [small] => Array ( [url] => https://www.picksea.com/522-small_default/corax-harness.jpg [width] => 98 [height] => 98 ) [medium] => Array ( [url] => https://www.picksea.com/522-home_large/corax-harness.jpg [width] => 280 [height] => 280 ) [large] => Array ( [url] => https://www.picksea.com/522-large_default/corax-harness.jpg [width] => 800 [height] => 800 ) [legend] => Baudrier CORAX [cover] => 1 [id_image] => 522 [position] => 1 [associatedVariants] => Array ( [0] => 75390 [1] => 75387 ) ) ) [has_discount] => Array ( [type] => variable [value] => ) [discount_type] => Array ( [type] => variable [value] => ) [discount_percentage] => Array ( [type] => variable [value] => ) [discount_percentage_absolute] => Array ( [type] => variable [value] => ) [discount_amount] => Array ( [type] => variable [value] => ) [discount_amount_to_display] => Array ( [type] => variable [value] => ) [price_amount] => Array ( [type] => variable [value] => 55.96 ) [regular_price_amount] => Array ( [type] => variable [value] => 55.96 ) [regular_price] => Array ( [type] => variable [value] => €55.96 ) [discount_to_display] => Array ( [type] => variable [value] => ) [unit_price_full] => Array ( [type] => variable [value] => ) [show_availability] => Array ( [type] => variable [value] => 1 ) [availability_message] => Array ( [type] => variable [value] => Please call us +33 297 11 80 95 ) [availability_date] => Array ( [type] => variable [value] => ) [availability] => Array ( [type] => variable [value] => unavailable ) ) ) [arrayAccessIterator:PrestaShop\PrestaShop\Adapter\Presenter\AbstractLazyArray:private] => ArrayIterator Object ( [storage:ArrayIterator:private] => ArrayObject Object ( [storage:ArrayObject:private] => Array ( [id] => Array ( [type] => method [value] => getId ) [attributes] => Array ( [type] => method [value] => getAttributes ) [show_price] => Array ( [type] => method [value] => getShowPrice ) [weight_unit] => Array ( [type] => method [value] => getWeightUnit ) [url] => Array ( [type] => method [value] => getUrl ) [canonical_url] => Array ( [type] => method [value] => getCanonicalUrl ) [add_to_cart_url] => Array ( [type] => method [value] => getAddToCartUrl ) [condition] => Array ( [type] => method [value] => getCondition ) [delivery_information] => Array ( [type] => method [value] => getDeliveryInformation ) [embedded_attributes] => Array ( [type] => method [value] => getEmbeddedAttributes ) [file_size_formatted] => Array ( [type] => method [value] => getFileSizeFormatted ) [attachments] => Array ( [type] => method [value] => getAttachments ) [quantity_discounts] => Array ( [type] => method [value] => getQuantityDiscounts ) [reference_to_display] => Array ( [type] => method [value] => getReferenceToDisplay ) [grouped_features] => Array ( [type] => method [value] => getGroupedFeatures ) [seo_availability] => Array ( [type] => method [value] => getSeoAvailability ) [labels] => Array ( [type] => method [value] => getLabels ) [ecotax] => Array ( [type] => method [value] => getEcotax ) [flags] => Array ( [type] => method [value] => getFlags ) [main_variants] => Array ( [type] => method [value] => getMainVariants ) [specific_references] => Array ( [type] => method [value] => getSpecificReferences ) [id_shop_default] => Array ( [type] => variable [value] => 1 ) [id_manufacturer] => Array ( [type] => variable [value] => 15 ) [id_supplier] => Array ( [type] => variable [value] => 10084 ) [reference] => Array ( [type] => variable [value] => PZ-C51-1B ) [supplier_reference] => Array ( [type] => variable [value] => PZ-C51-18 ) [location] => Array ( [type] => variable [value] => ) [width] => Array ( [type] => variable [value] => 0.000000 ) [height] => Array ( [type] => variable [value] => 0.000000 ) [depth] => Array ( [type] => variable [value] => 0.000000 ) [weight] => Array ( [type] => variable [value] => 0.600000 ) [quantity_discount] => Array ( [type] => variable [value] => 0 ) [ean13] => Array ( [type] => variable [value] => 3342540089532 ) [isbn] => Array ( [type] => variable [value] => ) [upc] => Array ( [type] => variable [value] => ) [cache_is_pack] => Array ( [type] => variable [value] => 0 ) [cache_has_attachments] => Array ( [type] => variable [value] => 0 ) [is_virtual] => Array ( [type] => variable [value] => 0 ) [state] => Array ( [type] => variable [value] => 1 ) [additional_delivery_times] => Array ( [type] => variable [value] => 1 ) [delivery_in_stock] => Array ( [type] => variable [value] => ) [delivery_out_stock] => Array ( [type] => variable [value] => ) [id_category_default] => Array ( [type] => variable [value] => 106673 ) [id_tax_rules_group] => Array ( [type] => variable [value] => 36 ) [on_sale] => Array ( [type] => variable [value] => 0 ) [online_only] => Array ( [type] => variable [value] => 0 ) [minimal_quantity] => Array ( [type] => variable [value] => 1 ) [low_stock_threshold] => Array ( [type] => variable [value] => ) [low_stock_alert] => Array ( [type] => variable [value] => 0 ) [price] => Array ( [type] => variable [value] => €55.96 ) [wholesale_price] => Array ( [type] => variable [value] => 33.590000 ) [unity] => Array ( [type] => variable [value] => 0.000000 ) [unit_price_ratio] => Array ( [type] => variable [value] => 0.000000 ) [additional_shipping_cost] => Array ( [type] => variable [value] => 0.00 ) [customizable] => Array ( [type] => variable [value] => 0 ) [text_fields] => Array ( [type] => variable [value] => 0 ) [uploadable_files] => Array ( [type] => variable [value] => 0 ) [redirect_type] => Array ( [type] => variable [value] => 404 ) [id_type_redirected] => Array ( [type] => variable [value] => 0 ) [available_for_order] => Array ( [type] => variable [value] => 1 ) [available_date] => Array ( [type] => variable [value] => ) [show_condition] => Array ( [type] => variable [value] => 0 ) [indexed] => Array ( [type] => variable [value] => 1 ) [visibility] => Array ( [type] => variable [value] => both ) [cache_default_attribute] => Array ( [type] => variable [value] => 75387 ) [advanced_stock_management] => Array ( [type] => variable [value] => 0 ) [date_add] => Array ( [type] => variable [value] => 2011-05-03 18:45:07 ) [date_upd] => Array ( [type] => variable [value] => 2023-12-03 17:27:46 ) [pack_stock_type] => Array ( [type] => variable [value] => 3 ) [meta_description] => Array ( [type] => variable [value] => The Petzl Corax harness is a useful marine accessory for safety at sea. It is both adjustable and versatile. ) [meta_keywords] => Array ( [type] => variable [value] => harness,petzl,petzel,safety at sea,adjustable harness ) [meta_title] => Array ( [type] => variable [value] => Corax Harness | Picksea ) [link_rewrite] => Array ( [type] => variable [value] => corax-harness ) [name] => Array ( [type] => variable [value] => Corax Harness ) [description] => Array ( [type] => variable [value] =>

The Corax harness from Petzl

The adjustable and versatile CORAX harness is the essential tool for safe climbing on all types of rigs. The two belt loops allow it to be adapted to all user morphologies and provide great freedom of movement. Perfectly adapted to the number 1 position on a boat, it is basically intended for beginners or experienced climbers.

Detailed characteristics of the Corax

) [available_now] => Array ( [type] => variable [value] => In stock ) [available_later] => Array ( [type] => variable [value] => Shipped within 7 days ) [video] => Array ( [type] => variable [value] => ) [personnalisation] => Array ( [type] => variable [value] => 0 ) [markdown] => Array ( [type] => variable [value] => ) [catdecathon] => Array ( [type] => variable [value] => ) [id_product] => Array ( [type] => variable [value] => 161 ) [out_of_stock] => Array ( [type] => variable [value] => 0 ) [new] => Array ( [type] => variable [value] => 0 ) [id_product_attribute] => Array ( [type] => variable [value] => 75387 ) [quantity_wanted] => Array ( [type] => variable [value] => 1 ) [extraContent] => Array ( [type] => variable [value] => Array ( ) ) [allow_oosp] => Array ( [type] => variable [value] => 0 ) [category] => Array ( [type] => variable [value] => lifejackets-accessories ) [category_name] => Array ( [type] => variable [value] => Lifejackets Accessories ) [link] => Array ( [type] => variable [value] => https://www.picksea.com/en/corax-harness-petzl-161.html ) [attribute_price] => Array ( [type] => variable [value] => 0 ) [price_tax_exc] => Array ( [type] => variable [value] => 55.958333 ) [price_without_reduction] => Array ( [type] => variable [value] => 55.958333 ) [price_without_reduction_without_tax] => Array ( [type] => variable [value] => 55.958333 ) [reduction] => Array ( [type] => variable [value] => 0 ) [reduction_without_tax] => Array ( [type] => variable [value] => 0 ) [specific_prices] => Array ( [type] => variable [value] => Array ( ) ) [quantity] => Array ( [type] => variable [value] => 0 ) [quantity_all_versions] => Array ( [type] => variable [value] => 0 ) [id_image] => Array ( [type] => variable [value] => en-default ) [features] => Array ( [type] => variable [value] => Array ( ) ) [virtual] => Array ( [type] => variable [value] => 0 ) [pack] => Array ( [type] => variable [value] => 0 ) [packItems] => Array ( [type] => variable [value] => Array ( ) ) [nopackprice] => Array ( [type] => variable [value] => 0 ) [customization_required] => Array ( [type] => variable [value] => ) [rate] => Array ( [type] => variable [value] => 0 ) [tax_name] => Array ( [type] => variable [value] => ) [ecotax_rate] => Array ( [type] => variable [value] => 0 ) [unit_price] => Array ( [type] => variable [value] => ) [customizations] => Array ( [type] => variable [value] => Array ( [fields] => Array ( ) ) ) [id_customization] => Array ( [type] => variable [value] => 0 ) [is_customizable] => Array ( [type] => variable [value] => ) [show_quantities] => Array ( [type] => variable [value] => ) [quantity_label] => Array ( [type] => variable [value] => Item ) [customer_group_discount] => Array ( [type] => variable [value] => 0 ) [title] => Array ( [type] => variable [value] => Corax Harness ) [images] => Array ( [type] => variable [value] => Array ( [0] => Array ( [bySize] => Array ( [small_default] => Array ( [url] => https://www.picksea.com/522-small_default/corax-harness.jpg [width] => 98 [height] => 98 ) [cart_default] => Array ( [url] => https://www.picksea.com/522-cart_default/corax-harness.jpg [width] => 125 [height] => 125 ) [home_default] => Array ( [url] => https://www.picksea.com/522-home_default/corax-harness.jpg [width] => 250 [height] => 250 ) [home_large] => Array ( [url] => https://www.picksea.com/522-home_large/corax-harness.jpg [width] => 280 [height] => 280 ) [medium_default] => Array ( [url] => https://www.picksea.com/522-medium_default/corax-harness.jpg [width] => 452 [height] => 452 ) [large_default] => Array ( [url] => https://www.picksea.com/522-large_default/corax-harness.jpg [width] => 800 [height] => 800 ) ) [small] => Array ( [url] => https://www.picksea.com/522-small_default/corax-harness.jpg [width] => 98 [height] => 98 ) [medium] => Array ( [url] => https://www.picksea.com/522-home_large/corax-harness.jpg [width] => 280 [height] => 280 ) [large] => Array ( [url] => https://www.picksea.com/522-large_default/corax-harness.jpg [width] => 800 [height] => 800 ) [legend] => Baudrier CORAX [cover] => 1 [id_image] => 522 [position] => 1 [associatedVariants] => Array ( [0] => 75390 [1] => 75387 ) ) ) ) [cover] => Array ( [type] => variable [value] => Array ( [bySize] => Array ( [small_default] => Array ( [url] => https://www.picksea.com/522-small_default/corax-harness.jpg [width] => 98 [height] => 98 ) [cart_default] => Array ( [url] => https://www.picksea.com/522-cart_default/corax-harness.jpg [width] => 125 [height] => 125 ) [home_default] => Array ( [url] => https://www.picksea.com/522-home_default/corax-harness.jpg [width] => 250 [height] => 250 ) [home_large] => Array ( [url] => https://www.picksea.com/522-home_large/corax-harness.jpg [width] => 280 [height] => 280 ) [medium_default] => Array ( [url] => https://www.picksea.com/522-medium_default/corax-harness.jpg [width] => 452 [height] => 452 ) [large_default] => Array ( [url] => https://www.picksea.com/522-large_default/corax-harness.jpg [width] => 800 [height] => 800 ) ) [small] => Array ( [url] => https://www.picksea.com/522-small_default/corax-harness.jpg [width] => 98 [height] => 98 ) [medium] => Array ( [url] => https://www.picksea.com/522-home_large/corax-harness.jpg [width] => 280 [height] => 280 ) [large] => Array ( [url] => https://www.picksea.com/522-large_default/corax-harness.jpg [width] => 800 [height] => 800 ) [legend] => Baudrier CORAX [cover] => 1 [id_image] => 522 [position] => 1 [associatedVariants] => Array ( [0] => 75390 [1] => 75387 ) ) ) [has_discount] => Array ( [type] => variable [value] => ) [discount_type] => Array ( [type] => variable [value] => ) [discount_percentage] => Array ( [type] => variable [value] => ) [discount_percentage_absolute] => Array ( [type] => variable [value] => ) [discount_amount] => Array ( [type] => variable [value] => ) [discount_amount_to_display] => Array ( [type] => variable [value] => ) [price_amount] => Array ( [type] => variable [value] => 55.96 ) [regular_price_amount] => Array ( [type] => variable [value] => 55.96 ) [regular_price] => Array ( [type] => variable [value] => €55.96 ) [discount_to_display] => Array ( [type] => variable [value] => ) [unit_price_full] => Array ( [type] => variable [value] => ) [show_availability] => Array ( [type] => variable [value] => 1 ) [availability_message] => Array ( [type] => variable [value] => Please call us +33 297 11 80 95 ) [availability_date] => Array ( [type] => variable [value] => ) [availability] => Array ( [type] => variable [value] => unavailable ) ) ) ) [methodCacheResults:PrestaShop\PrestaShop\Adapter\Presenter\AbstractLazyArray:private] => Array ( [attributes] => Array ( [5] => Array ( [id_attribute] => 229 [id_attribute_group] => 5 [name] => S - M [group] => Size [reference] => PZ-C51B-1 [ean13] => 3342540817395 [isbn] => [upc] => ) ) [url] => https://www.picksea.com/en/corax-harness-petzl-161.html [weight_unit] => kg [reference_to_display] => PZ-C51B-1 [flags] => Array ( ) [embedded_attributes] => Array ( [id_shop_default] => 1 [id_manufacturer] => 15 [id_supplier] => 10084 [reference] => PZ-C51-1B [is_virtual] => 0 [delivery_in_stock] => [delivery_out_stock] => [id_category_default] => 106673 [on_sale] => 0 [online_only] => 0 [ecotax] => 0 [minimal_quantity] => 1 [low_stock_threshold] => [low_stock_alert] => 0 [price] => €55.96 [unity] => 0.000000 [unit_price_ratio] => 0.000000 [additional_shipping_cost] => 0.00 [customizable] => 0 [text_fields] => 0 [uploadable_files] => 0 [redirect_type] => 404 [id_type_redirected] => 0 [available_for_order] => 1 [available_date] => [show_condition] => 0 [condition] => new [show_price] => 1 [indexed] => 1 [visibility] => both [cache_default_attribute] => 75387 [advanced_stock_management] => 0 [date_add] => 2011-05-03 18:45:07 [date_upd] => 2023-12-03 17:27:46 [pack_stock_type] => 3 [meta_description] => The Petzl Corax harness is a useful marine accessory for safety at sea. It is both adjustable and versatile. [meta_keywords] => harness,petzl,petzel,safety at sea,adjustable harness [meta_title] => Corax Harness | Picksea [link_rewrite] => corax-harness [name] => Corax Harness [description] =>

The Corax harness from Petzl

The adjustable and versatile CORAX harness is the essential tool for safe climbing on all types of rigs. The two belt loops allow it to be adapted to all user morphologies and provide great freedom of movement. Perfectly adapted to the number 1 position on a boat, it is basically intended for beginners or experienced climbers.

Detailed characteristics of the Corax

[available_now] => In stock [available_later] => Shipped within 7 days [id] => 161 [id_product] => 161 [out_of_stock] => 0 [new] => 0 [id_product_attribute] => 75387 [quantity_wanted] => 1 [extraContent] => Array ( ) [allow_oosp] => 0 [category] => lifejackets-accessories [category_name] => Lifejackets Accessories [link] => https://www.picksea.com/en/corax-harness-petzl-161.html [attribute_price] => 0 [price_tax_exc] => 55.958333 [price_without_reduction] => 55.958333 [reduction] => 0 [specific_prices] => Array ( ) [quantity] => 0 [quantity_all_versions] => 0 [id_image] => en-default [features] => Array ( ) [attachments] => Array ( ) [virtual] => 0 [pack] => 0 [packItems] => Array ( ) [nopackprice] => 0 [customization_required] => [attributes] => Array ( [5] => Array ( [id_attribute] => 229 [id_attribute_group] => 5 [name] => S - M [group] => Size [reference] => PZ-C51B-1 [ean13] => 3342540817395 [isbn] => [upc] => ) ) [rate] => 0 [tax_name] => [ecotax_rate] => 0 [unit_price] => [customizations] => Array ( [fields] => Array ( ) ) [id_customization] => 0 [is_customizable] => [show_quantities] => [quantity_label] => Item [quantity_discounts] => Array ( ) [customer_group_discount] => 0 [images] => Array ( [0] => Array ( [bySize] => Array ( [small_default] => Array ( [url] => https://www.picksea.com/522-small_default/corax-harness.jpg [width] => 98 [height] => 98 ) [cart_default] => Array ( [url] => https://www.picksea.com/522-cart_default/corax-harness.jpg [width] => 125 [height] => 125 ) [home_default] => Array ( [url] => https://www.picksea.com/522-home_default/corax-harness.jpg [width] => 250 [height] => 250 ) [home_large] => Array ( [url] => https://www.picksea.com/522-home_large/corax-harness.jpg [width] => 280 [height] => 280 ) [medium_default] => Array ( [url] => https://www.picksea.com/522-medium_default/corax-harness.jpg [width] => 452 [height] => 452 ) [large_default] => Array ( [url] => https://www.picksea.com/522-large_default/corax-harness.jpg [width] => 800 [height] => 800 ) ) [small] => Array ( [url] => https://www.picksea.com/522-small_default/corax-harness.jpg [width] => 98 [height] => 98 ) [medium] => Array ( [url] => https://www.picksea.com/522-home_large/corax-harness.jpg [width] => 280 [height] => 280 ) [large] => Array ( [url] => https://www.picksea.com/522-large_default/corax-harness.jpg [width] => 800 [height] => 800 ) [legend] => Baudrier CORAX [cover] => 1 [id_image] => 522 [position] => 1 [associatedVariants] => Array ( [0] => 75390 [1] => 75387 ) ) ) [cover] => Array ( [bySize] => Array ( [small_default] => Array ( [url] => https://www.picksea.com/522-small_default/corax-harness.jpg [width] => 98 [height] => 98 ) [cart_default] => Array ( [url] => https://www.picksea.com/522-cart_default/corax-harness.jpg [width] => 125 [height] => 125 ) [home_default] => Array ( [url] => https://www.picksea.com/522-home_default/corax-harness.jpg [width] => 250 [height] => 250 ) [home_large] => Array ( [url] => https://www.picksea.com/522-home_large/corax-harness.jpg [width] => 280 [height] => 280 ) [medium_default] => Array ( [url] => https://www.picksea.com/522-medium_default/corax-harness.jpg [width] => 452 [height] => 452 ) [large_default] => Array ( [url] => https://www.picksea.com/522-large_default/corax-harness.jpg [width] => 800 [height] => 800 ) ) [small] => Array ( [url] => https://www.picksea.com/522-small_default/corax-harness.jpg [width] => 98 [height] => 98 ) [medium] => Array ( [url] => https://www.picksea.com/522-home_large/corax-harness.jpg [width] => 280 [height] => 280 ) [large] => Array ( [url] => https://www.picksea.com/522-large_default/corax-harness.jpg [width] => 800 [height] => 800 ) [legend] => Baudrier CORAX [cover] => 1 [id_image] => 522 [position] => 1 [associatedVariants] => Array ( [0] => 75390 [1] => 75387 ) ) [has_discount] => [discount_type] => [discount_percentage] => [discount_percentage_absolute] => [discount_amount] => [discount_amount_to_display] => [price_amount] => 55.96 [unit_price_full] => [show_availability] => 1 [availability_message] => Please call us +33 297 11 80 95 [availability_date] => [availability] => unavailable ) [id] => 161 [show_price] => 1 [labels] => Array ( [tax_short] => (tax incl.) [tax_long] => Tax included ) [ecotax] => Array ( [value] => €0.00 [amount] => 0 [rate] => 0 ) ) ) 1
Detailed features

The Corax harness from Petzl
The adjustable and versatile CORAX harness is the essential tool for safe climbing on all types of rigs. The two belt loops allow it to be adapted to all user morphologies and provide great freedom of movement. Perfectly adapted to the number 1 position on a boat, it is basically intended for beginners or experienced climbers.
Detailed characteristics of the Corax
3 year warranty
Size S - M (size 1) :

Waist circumference 60-90 cm
Thigh circumference 48-58 cm
Weight 490 g

Size L - XL (size 2) :

Waist 75-105 cm
Thigh circumference 56-68 cm
Weight 530 g

Adjustable thigh and waist sizes to fit different layers of clothing.
Frame Construction technology, with breathable monofilament mesh that distributes pressure across the seat to provide comfortable support.
DoubleBack buckle design aids in adjustment and prevents mishandling.
Knitted polyester on the inside of the support surfaces for better ventilation of perspiration and faster drying of the material.
Perforated closed cell foam on the thighs to improve breathability.
2 belt loops for centering the roping point and gear loops on each side
Identifiable green belay loop for connecting a device
Reinforcements on the roping points to increase resistance in the friction zones
Inclined rigid gear loops at the front for easy access to gear Rear soft gear loops do not create a backpacking pressure point
Rear loop for hauling rope
2 loops for CARITOOL tool holder carabiner.
Detachable thigh elastics.
In the same category
4 other products seleted for you