available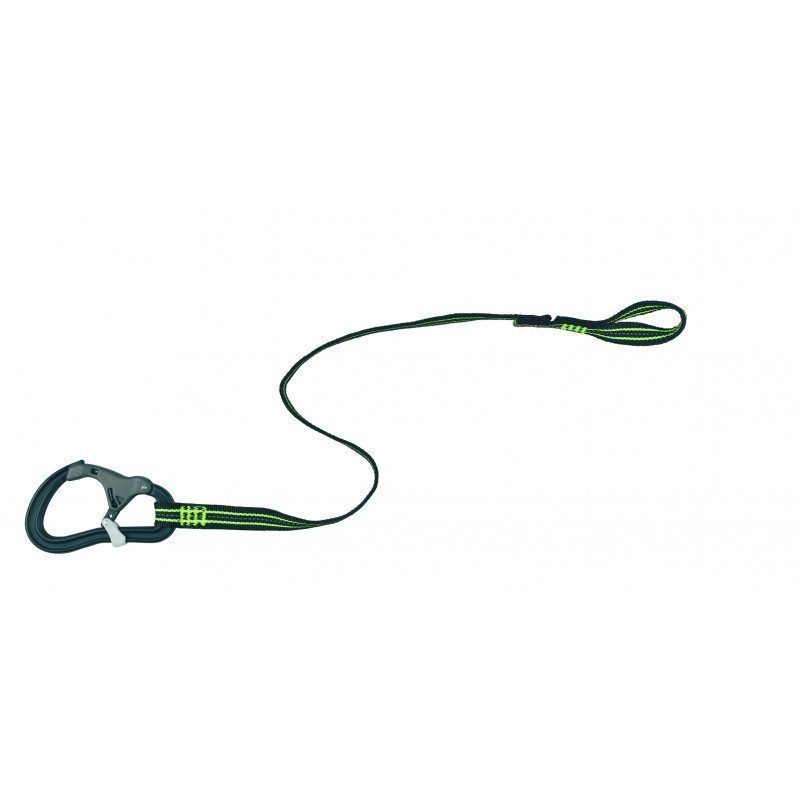 error Shipped within 20 days
PrestaShop\PrestaShop\Adapter\Presenter\Product\ProductLazyArray Object ( [imageRetriever:PrestaShop\PrestaShop\Adapter\Presenter\Product\ProductLazyArray:private] => PrestaShop\PrestaShop\Adapter\Image\ImageRetriever Object ( [link:PrestaShop\PrestaShop\Adapter\Image\ImageRetriever:private] => Link Object ( [allow:protected] => 1 [url:protected] => /index.php [protocol_link] => https:// [protocol_content] => https:// [ssl_enable:protected] => 1 [urlShopId:protected] => [supportedBrowser] => ) ) [link:PrestaShop\PrestaShop\Adapter\Presenter\Product\ProductLazyArray:private] => Link Object ( [allow:protected] => 1 [url:protected] => /index.php [protocol_link] => https:// [protocol_content] => https:// [ssl_enable:protected] => 1 [urlShopId:protected] => [supportedBrowser] => ) [priceFormatter:PrestaShop\PrestaShop\Adapter\Presenter\Product\ProductLazyArray:private] => PrestaShop\PrestaShop\Adapter\Product\PriceFormatter Object ( ) [productColorsRetriever:PrestaShop\PrestaShop\Adapter\Presenter\Product\ProductLazyArray:private] => PrestaShop\PrestaShop\Adapter\Product\ProductColorsRetriever Object ( ) [translator:PrestaShop\PrestaShop\Adapter\Presenter\Product\ProductLazyArray:private] => PrestaShopBundle\Translation\TranslatorComponent Object ( [catalogues:protected] => Array ( [en-US] => Symfony\Component\Translation\MessageCatalogue Object ( [messages:Symfony\Component\Translation\MessageCatalogue:private] => Array ( [en-US] => Array ( [OK] => OK [No] => No [Yes] => Yes [Write your review] => Write your review [Sorry, your review cannot be posted.] => Sorry, your review cannot be posted. [Title] => Title [Your name] => Your name [Review] => Review [Required fields] => Required fields [Cancel] => Cancel [Send] => Send [Your comment has been submitted and will be available once approved by a moderator.] => Your comment has been submitted and will be available once approved by a moderator. [Your comment has been added!] => Your comment has been added! [Review sent] => Review sent [Your review cannot be sent] => Your review cannot be sent [By %1$s] => By %1$s [Report abuse] => Report abuse [Comments] => Comments [Sorry, your review appreciation cannot be sent.] => Sorry, your review appreciation cannot be sent. [Sorry, your abuse report cannot be sent.] => Sorry, your abuse report cannot be sent. [Last] => Last [Your review appreciation cannot be sent] => Your review appreciation cannot be sent [Report comment] => Report comment [Are you sure that you want to report this comment?] => Are you sure that you want to report this comment? [Report sent] => Report sent [Your report has been submitted and will be considered by a moderator.] => Your report has been submitted and will be considered by a moderator. [Your report cannot be sent] => Your report cannot be sent ) [ShopThemeGlobal] => Array ( [Créez votre compte professionnel] => Create your professional account [Demandez un devis] => Request a quote [Plus de 300 clients nous font confiance] => More than 300 customers trust us [Notre sélection de produits par métiers] => Our selection of products by trade [Vêtements pêche / Marin pêcheur] => Fishing clothes / Fisherman [Vêtements poissonnier] => Fishmonger's clothing [Vêtement moniteur de voile] => Sailing instructor clothing [Vêtement aquaculteur] => Aquaculturist clothing [Vêtement pisciliculteur] => Fish farmer's clothing [Vêtement conchyliculteur] => Conchyliculteur clothing [Vêtement de pluie professionnel] => Professional rainwear [+ 5000 produits] => + 5000 products [référencés pour vous] => referenced for you [+ 300 clients] => + 300 customers [nous font confiance] => trust us ) [ShopThemeGlobal ] => Array ( [Vêtements skipper] => Skipper clothing ) ) [metadata:Symfony\Component\Translation\MessageCatalogue:private] => Array ( ) [resources:Symfony\Component\Translation\MessageCatalogue:private] => Array ( ) [locale:Symfony\Component\Translation\MessageCatalogue:private] => en-US [fallbackCatalogue:Symfony\Component\Translation\MessageCatalogue:private] => [parent:Symfony\Component\Translation\MessageCatalogue:private] => ) ) [locale:Symfony\Component\Translation\Translator:private] => en-US [fallbackLocales:Symfony\Component\Translation\Translator:private] => Array ( ) [loaders:Symfony\Component\Translation\Translator:private] => Array ( ) [resources:Symfony\Component\Translation\Translator:private] => Array ( ) [formatter:Symfony\Component\Translation\Translator:private] => Symfony\Component\Translation\Formatter\MessageFormatter Object ( [selector:Symfony\Component\Translation\Formatter\MessageFormatter:private] => Symfony\Component\Translation\MessageSelector Object ( ) ) [cacheDir:Symfony\Component\Translation\Translator:private] => /home/httpd/html/www.picksea.com/var/cache/prod/translations [debug:Symfony\Component\Translation\Translator:private] => [configCacheFactory:Symfony\Component\Translation\Translator:private] => Symfony\Component\Config\ConfigCacheFactory Object ( [debug:Symfony\Component\Config\ConfigCacheFactory:private] => ) ) [settings:protected] => PrestaShop\PrestaShop\Core\Product\ProductPresentationSettings Object ( [catalog_mode] => [catalog_mode_with_prices] => 0 [restricted_country_mode] => [include_taxes] => 1 [allow_add_variant_to_cart_from_listing] => 1 [stock_management_enabled] => 1 [showPrices] => 1 [lastRemainingItems] => 0 ) [product:protected] => Array ( [id_shop_default] => 1 [id_manufacturer] => 20 [id_supplier] => 15 [reference] => WI-7032 [supplier_reference] => 7032 [location] => [width] => 0.000000 [height] => 0.000000 [depth] => 0.000000 [weight] => 0.300000 [quantity_discount] => 0 [ean13] => 3587790070323 [isbn] => [upc] => [cache_is_pack] => 0 [cache_has_attachments] => 0 [is_virtual] => 0 [state] => 1 [additional_delivery_times] => 1 [delivery_in_stock] => [delivery_out_stock] => [id_category_default] => 71 [id_tax_rules_group] => 36 [on_sale] => 0 [online_only] => 0 [ecotax] => 0 [minimal_quantity] => 1 [low_stock_threshold] => [low_stock_alert] => 0 [price] => €95.83 [wholesale_price] => 61.990000 [unity] => [unit_price_ratio] => 0.000000 [additional_shipping_cost] => 0.00 [customizable] => 0 [text_fields] => 0 [uploadable_files] => 0 [redirect_type] => 301-category [id_type_redirected] => 71 [available_for_order] => 1 [available_date] => 0000-00-00 [show_condition] => 0 [condition] => new [show_price] => 1 [indexed] => 1 [visibility] => both [cache_default_attribute] => 0 [advanced_stock_management] => 0 [date_add] => 2013-03-12 12:33:13 [date_upd] => 2023-12-03 17:27:46 [pack_stock_type] => 3 [meta_description] => All models are equipped with a visual lock indicator, a retro-reflective strap to improve visibility at night, and the ErgoLock system that allows the carabiner to close and lock automatically. [meta_keywords] => harness backup,carabiner,prosnap,proline [meta_title] => ProLine harness lanyard - Flat webbing / 1 carabiner | Picksea [link_rewrite] => proline-harness-lanyard-flat-webbing-1-carabiner [name] => ProLine harness lanyard - Flat webbing / 1 carabiner [description] =>

Max length : 0.80m
Weight : 0.150 kg

[description_short] =>

ProLine harness backups are at the forefront of innovation and safety. Wichard has therefore designed models that meet the ISO 12401:2009 and OSR-ISAF standards.

All models are equipped with a visual lock indicator, a retro-reflective strap to improve visibility at night, and the ErgoLock system that allows the carabiner to close and lock automatically.

Wichard also wanted to emphasize the ease of use of these products, as the ProLine harness backups have: a large opening (approx. 26mm), a designed spout for easy one-handed attachment and detachment.

This model is part of the short backups (for people under 50Kg) but it is possible to use this model for adults over 50kg by adding a ProSnap carabiner.

[available_now] => Shipped within 24h [available_later] => Shipped within 20 days [video] => [personnalisation] => 0 [markdown] => [catdecathon] => [id] => 21313 [id_product] => 21313 [out_of_stock] => 1 [new] => 0 [id_product_attribute] => 0 [quantity_wanted] => 1 [extraContent] => Array ( ) [allow_oosp] => 1 [category] => harnesses-and-lanyards [category_name] => Harnesses and Lanyards [link] => https://www.picksea.com/en/proline-harness-lanyard-flat-webbing-1-carabiner-wichard-21313.html [attribute_price] => 0 [price_tax_exc] => 95.833333 [price_without_reduction] => 95.833333 [price_without_reduction_without_tax] => 95.833333 [reduction] => 0 [reduction_without_tax] => 0 [specific_prices] => Array ( ) [quantity] => 0 [quantity_all_versions] => 0 [id_image] => en-default [features] => Array ( ) [attachments] => Array ( ) [virtual] => 0 [pack] => 0 [packItems] => Array ( ) [nopackprice] => 0 [customization_required] => [rate] => 0 [tax_name] => [ecotax_rate] => 0 [unit_price] => [customizations] => Array ( [fields] => Array ( ) ) [id_customization] => 0 [is_customizable] => [show_quantities] => [quantity_label] => Item [quantity_discounts] => Array ( ) [customer_group_discount] => 0 [title] => ProLine harness lanyard - Flat webbing / 1 carabiner [images] => Array ( [0] => Array ( [bySize] => Array ( [small_default] => Array ( [url] => https://www.picksea.com/23798-small_default/proline-harness-lanyard-flat-webbing-1-carabiner.jpg [width] => 98 [height] => 98 ) [cart_default] => Array ( [url] => https://www.picksea.com/23798-cart_default/proline-harness-lanyard-flat-webbing-1-carabiner.jpg [width] => 125 [height] => 125 ) [home_default] => Array ( [url] => https://www.picksea.com/23798-home_default/proline-harness-lanyard-flat-webbing-1-carabiner.jpg [width] => 250 [height] => 250 ) [home_large] => Array ( [url] => https://www.picksea.com/23798-home_large/proline-harness-lanyard-flat-webbing-1-carabiner.jpg [width] => 280 [height] => 280 ) [medium_default] => Array ( [url] => https://www.picksea.com/23798-medium_default/proline-harness-lanyard-flat-webbing-1-carabiner.jpg [width] => 452 [height] => 452 ) [large_default] => Array ( [url] => https://www.picksea.com/23798-large_default/proline-harness-lanyard-flat-webbing-1-carabiner.jpg [width] => 800 [height] => 800 ) ) [small] => Array ( [url] => https://www.picksea.com/23798-small_default/proline-harness-lanyard-flat-webbing-1-carabiner.jpg [width] => 98 [height] => 98 ) [medium] => Array ( [url] => https://www.picksea.com/23798-home_large/proline-harness-lanyard-flat-webbing-1-carabiner.jpg [width] => 280 [height] => 280 ) [large] => Array ( [url] => https://www.picksea.com/23798-large_default/proline-harness-lanyard-flat-webbing-1-carabiner.jpg [width] => 800 [height] => 800 ) [legend] => [cover] => 1 [id_image] => 23798 [position] => 1 [associatedVariants] => Array ( ) ) [1] => Array ( [bySize] => Array ( [small_default] => Array ( [url] => https://www.picksea.com/23819-small_default/proline-harness-lanyard-flat-webbing-1-carabiner.jpg [width] => 98 [height] => 98 ) [cart_default] => Array ( [url] => https://www.picksea.com/23819-cart_default/proline-harness-lanyard-flat-webbing-1-carabiner.jpg [width] => 125 [height] => 125 ) [home_default] => Array ( [url] => https://www.picksea.com/23819-home_default/proline-harness-lanyard-flat-webbing-1-carabiner.jpg [width] => 250 [height] => 250 ) [home_large] => Array ( [url] => https://www.picksea.com/23819-home_large/proline-harness-lanyard-flat-webbing-1-carabiner.jpg [width] => 280 [height] => 280 ) [medium_default] => Array ( [url] => https://www.picksea.com/23819-medium_default/proline-harness-lanyard-flat-webbing-1-carabiner.jpg [width] => 452 [height] => 452 ) [large_default] => Array ( [url] => https://www.picksea.com/23819-large_default/proline-harness-lanyard-flat-webbing-1-carabiner.jpg [width] => 800 [height] => 800 ) ) [small] => Array ( [url] => https://www.picksea.com/23819-small_default/proline-harness-lanyard-flat-webbing-1-carabiner.jpg [width] => 98 [height] => 98 ) [medium] => Array ( [url] => https://www.picksea.com/23819-home_large/proline-harness-lanyard-flat-webbing-1-carabiner.jpg [width] => 280 [height] => 280 ) [large] => Array ( [url] => https://www.picksea.com/23819-large_default/proline-harness-lanyard-flat-webbing-1-carabiner.jpg [width] => 800 [height] => 800 ) [legend] => [cover] => [id_image] => 23819 [position] => 2 [associatedVariants] => Array ( ) ) ) [cover] => Array ( [bySize] => Array ( [small_default] => Array ( [url] => https://www.picksea.com/23798-small_default/proline-harness-lanyard-flat-webbing-1-carabiner.jpg [width] => 98 [height] => 98 ) [cart_default] => Array ( [url] => https://www.picksea.com/23798-cart_default/proline-harness-lanyard-flat-webbing-1-carabiner.jpg [width] => 125 [height] => 125 ) [home_default] => Array ( [url] => https://www.picksea.com/23798-home_default/proline-harness-lanyard-flat-webbing-1-carabiner.jpg [width] => 250 [height] => 250 ) [home_large] => Array ( [url] => https://www.picksea.com/23798-home_large/proline-harness-lanyard-flat-webbing-1-carabiner.jpg [width] => 280 [height] => 280 ) [medium_default] => Array ( [url] => https://www.picksea.com/23798-medium_default/proline-harness-lanyard-flat-webbing-1-carabiner.jpg [width] => 452 [height] => 452 ) [large_default] => Array ( [url] => https://www.picksea.com/23798-large_default/proline-harness-lanyard-flat-webbing-1-carabiner.jpg [width] => 800 [height] => 800 ) ) [small] => Array ( [url] => https://www.picksea.com/23798-small_default/proline-harness-lanyard-flat-webbing-1-carabiner.jpg [width] => 98 [height] => 98 ) [medium] => Array ( [url] => https://www.picksea.com/23798-home_large/proline-harness-lanyard-flat-webbing-1-carabiner.jpg [width] => 280 [height] => 280 ) [large] => Array ( [url] => https://www.picksea.com/23798-large_default/proline-harness-lanyard-flat-webbing-1-carabiner.jpg [width] => 800 [height] => 800 ) [legend] => [cover] => 1 [id_image] => 23798 [position] => 1 [associatedVariants] => Array ( ) ) [has_discount] => [discount_type] => [discount_percentage] => [discount_percentage_absolute] => [discount_amount] => [discount_amount_to_display] => [price_amount] => 95.83 [regular_price_amount] => 95.83 [regular_price] => €95.83 [discount_to_display] => [unit_price_full] => [show_availability] => 1 [availability_message] => Shipped within 20 days [availability_date] => [availability] => available ) [language:PrestaShop\PrestaShop\Adapter\Presenter\Product\ProductLazyArray:private] => Language Object ( [id] => 3 [name] => English GB (English) [iso_code] => en [locale] => en-US [language_code] => en [date_format_lite] => Y-m-d [date_format_full] => Y-m-d H:i:s [is_rtl] => 0 [active] => 1 [webserviceParameters:protected] => Array ( [objectNodeName] => language [objectsNodeName] => languages ) [translationsFilesAndVars:protected] => Array ( [fields] => _FIELDS [errors] => _ERRORS [admin] => _LANGADM [pdf] => _LANGPDF [tabs] => tabs ) [id_lang:protected] => [id_shop:protected] => 1 [id_shop_list] => Array ( ) [get_shop_from_context:protected] => 1 [table:protected] => lang [identifier:protected] => id_lang [fieldsRequired:protected] => Array ( [0] => name [1] => iso_code [2] => date_format_lite [3] => date_format_full ) [fieldsSize:protected] => Array ( [name] => 32 [iso_code] => 2 [locale] => 5 [language_code] => 5 [date_format_lite] => 32 [date_format_full] => 32 ) [fieldsValidate:protected] => Array ( [name] => isGenericName [iso_code] => isLanguageIsoCode [locale] => isLocale [language_code] => isLanguageCode [active] => isBool [is_rtl] => isBool [date_format_lite] => isPhpDateFormat [date_format_full] => isPhpDateFormat ) [fieldsRequiredLang:protected] => Array ( ) [fieldsSizeLang:protected] => Array ( ) [fieldsValidateLang:protected] => Array ( ) [tables:protected] => Array ( ) [image_dir:protected] => [image_format:protected] => jpg [translator:protected] => [def:protected] => Array ( [table] => lang [primary] => id_lang [fields] => Array ( [name] => Array ( [type] => 3 [validate] => isGenericName [required] => 1 [size] => 32 ) [iso_code] => Array ( [type] => 3 [validate] => isLanguageIsoCode [required] => 1 [size] => 2 ) [locale] => Array ( [type] => 3 [validate] => isLocale [size] => 5 ) [language_code] => Array ( [type] => 3 [validate] => isLanguageCode [size] => 5 ) [active] => Array ( [type] => 2 [validate] => isBool ) [is_rtl] => Array ( [type] => 2 [validate] => isBool ) [date_format_lite] => Array ( [type] => 3 [validate] => isPhpDateFormat [required] => 1 [size] => 32 ) [date_format_full] => Array ( [type] => 3 [validate] => isPhpDateFormat [required] => 1 [size] => 32 ) ) [classname] => Language ) [update_fields:protected] => [force_id] => ) [arrayAccessList:PrestaShop\PrestaShop\Adapter\Presenter\AbstractLazyArray:private] => ArrayObject Object ( [storage:ArrayObject:private] => Array ( [id] => Array ( [type] => method [value] => getId ) [attributes] => Array ( [type] => method [value] => getAttributes ) [show_price] => Array ( [type] => method [value] => getShowPrice ) [weight_unit] => Array ( [type] => method [value] => getWeightUnit ) [url] => Array ( [type] => method [value] => getUrl ) [canonical_url] => Array ( [type] => method [value] => getCanonicalUrl ) [add_to_cart_url] => Array ( [type] => method [value] => getAddToCartUrl ) [condition] => Array ( [type] => method [value] => getCondition ) [delivery_information] => Array ( [type] => method [value] => getDeliveryInformation ) [embedded_attributes] => Array ( [type] => method [value] => getEmbeddedAttributes ) [file_size_formatted] => Array ( [type] => method [value] => getFileSizeFormatted ) [attachments] => Array ( [type] => method [value] => getAttachments ) [quantity_discounts] => Array ( [type] => method [value] => getQuantityDiscounts ) [reference_to_display] => Array ( [type] => method [value] => getReferenceToDisplay ) [grouped_features] => Array ( [type] => method [value] => getGroupedFeatures ) [seo_availability] => Array ( [type] => method [value] => getSeoAvailability ) [labels] => Array ( [type] => method [value] => getLabels ) [ecotax] => Array ( [type] => method [value] => getEcotax ) [flags] => Array ( [type] => method [value] => getFlags ) [main_variants] => Array ( [type] => method [value] => getMainVariants ) [specific_references] => Array ( [type] => method [value] => getSpecificReferences ) [id_shop_default] => Array ( [type] => variable [value] => 1 ) [id_manufacturer] => Array ( [type] => variable [value] => 20 ) [id_supplier] => Array ( [type] => variable [value] => 15 ) [reference] => Array ( [type] => variable [value] => WI-7032 ) [supplier_reference] => Array ( [type] => variable [value] => 7032 ) [location] => Array ( [type] => variable [value] => ) [width] => Array ( [type] => variable [value] => 0.000000 ) [height] => Array ( [type] => variable [value] => 0.000000 ) [depth] => Array ( [type] => variable [value] => 0.000000 ) [weight] => Array ( [type] => variable [value] => 0.300000 ) [quantity_discount] => Array ( [type] => variable [value] => 0 ) [ean13] => Array ( [type] => variable [value] => 3587790070323 ) [isbn] => Array ( [type] => variable [value] => ) [upc] => Array ( [type] => variable [value] => ) [cache_is_pack] => Array ( [type] => variable [value] => 0 ) [cache_has_attachments] => Array ( [type] => variable [value] => 0 ) [is_virtual] => Array ( [type] => variable [value] => 0 ) [state] => Array ( [type] => variable [value] => 1 ) [additional_delivery_times] => Array ( [type] => variable [value] => 1 ) [delivery_in_stock] => Array ( [type] => variable [value] => ) [delivery_out_stock] => Array ( [type] => variable [value] => ) [id_category_default] => Array ( [type] => variable [value] => 71 ) [id_tax_rules_group] => Array ( [type] => variable [value] => 36 ) [on_sale] => Array ( [type] => variable [value] => 0 ) [online_only] => Array ( [type] => variable [value] => 0 ) [minimal_quantity] => Array ( [type] => variable [value] => 1 ) [low_stock_threshold] => Array ( [type] => variable [value] => ) [low_stock_alert] => Array ( [type] => variable [value] => 0 ) [price] => Array ( [type] => variable [value] => €95.83 ) [wholesale_price] => Array ( [type] => variable [value] => 61.990000 ) [unity] => Array ( [type] => variable [value] => ) [unit_price_ratio] => Array ( [type] => variable [value] => 0.000000 ) [additional_shipping_cost] => Array ( [type] => variable [value] => 0.00 ) [customizable] => Array ( [type] => variable [value] => 0 ) [text_fields] => Array ( [type] => variable [value] => 0 ) [uploadable_files] => Array ( [type] => variable [value] => 0 ) [redirect_type] => Array ( [type] => variable [value] => 301-category ) [id_type_redirected] => Array ( [type] => variable [value] => 71 ) [available_for_order] => Array ( [type] => variable [value] => 1 ) [available_date] => Array ( [type] => variable [value] => 0000-00-00 ) [show_condition] => Array ( [type] => variable [value] => 0 ) [indexed] => Array ( [type] => variable [value] => 1 ) [visibility] => Array ( [type] => variable [value] => both ) [cache_default_attribute] => Array ( [type] => variable [value] => 0 ) [advanced_stock_management] => Array ( [type] => variable [value] => 0 ) [date_add] => Array ( [type] => variable [value] => 2013-03-12 12:33:13 ) [date_upd] => Array ( [type] => variable [value] => 2023-12-03 17:27:46 ) [pack_stock_type] => Array ( [type] => variable [value] => 3 ) [meta_description] => Array ( [type] => variable [value] => All models are equipped with a visual lock indicator, a retro-reflective strap to improve visibility at night, and the ErgoLock system that allows the carabiner to close and lock automatically. ) [meta_keywords] => Array ( [type] => variable [value] => harness backup,carabiner,prosnap,proline ) [meta_title] => Array ( [type] => variable [value] => ProLine harness lanyard - Flat webbing / 1 carabiner | Picksea ) [link_rewrite] => Array ( [type] => variable [value] => proline-harness-lanyard-flat-webbing-1-carabiner ) [name] => Array ( [type] => variable [value] => ProLine harness lanyard - Flat webbing / 1 carabiner ) [description] => Array ( [type] => variable [value] =>

Max length : 0.80m
Weight : 0.150 kg

) [description_short] => Array ( [type] => variable [value] =>

ProLine harness backups are at the forefront of innovation and safety. Wichard has therefore designed models that meet the ISO 12401:2009 and OSR-ISAF standards.

All models are equipped with a visual lock indicator, a retro-reflective strap to improve visibility at night, and the ErgoLock system that allows the carabiner to close and lock automatically.

Wichard also wanted to emphasize the ease of use of these products, as the ProLine harness backups have: a large opening (approx. 26mm), a designed spout for easy one-handed attachment and detachment.

This model is part of the short backups (for people under 50Kg) but it is possible to use this model for adults over 50kg by adding a ProSnap carabiner.

) [available_now] => Array ( [type] => variable [value] => Shipped within 24h ) [available_later] => Array ( [type] => variable [value] => Shipped within 20 days ) [video] => Array ( [type] => variable [value] => ) [personnalisation] => Array ( [type] => variable [value] => 0 ) [markdown] => Array ( [type] => variable [value] => ) [catdecathon] => Array ( [type] => variable [value] => ) [id_product] => Array ( [type] => variable [value] => 21313 ) [out_of_stock] => Array ( [type] => variable [value] => 1 ) [new] => Array ( [type] => variable [value] => 0 ) [id_product_attribute] => Array ( [type] => variable [value] => 0 ) [quantity_wanted] => Array ( [type] => variable [value] => 1 ) [extraContent] => Array ( [type] => variable [value] => Array ( ) ) [allow_oosp] => Array ( [type] => variable [value] => 1 ) [category] => Array ( [type] => variable [value] => harnesses-and-lanyards ) [category_name] => Array ( [type] => variable [value] => Harnesses and Lanyards ) [link] => Array ( [type] => variable [value] => https://www.picksea.com/en/proline-harness-lanyard-flat-webbing-1-carabiner-wichard-21313.html ) [attribute_price] => Array ( [type] => variable [value] => 0 ) [price_tax_exc] => Array ( [type] => variable [value] => 95.833333 ) [price_without_reduction] => Array ( [type] => variable [value] => 95.833333 ) [price_without_reduction_without_tax] => Array ( [type] => variable [value] => 95.833333 ) [reduction] => Array ( [type] => variable [value] => 0 ) [reduction_without_tax] => Array ( [type] => variable [value] => 0 ) [specific_prices] => Array ( [type] => variable [value] => Array ( ) ) [quantity] => Array ( [type] => variable [value] => 0 ) [quantity_all_versions] => Array ( [type] => variable [value] => 0 ) [id_image] => Array ( [type] => variable [value] => en-default ) [features] => Array ( [type] => variable [value] => Array ( ) ) [virtual] => Array ( [type] => variable [value] => 0 ) [pack] => Array ( [type] => variable [value] => 0 ) [packItems] => Array ( [type] => variable [value] => Array ( ) ) [nopackprice] => Array ( [type] => variable [value] => 0 ) [customization_required] => Array ( [type] => variable [value] => ) [rate] => Array ( [type] => variable [value] => 0 ) [tax_name] => Array ( [type] => variable [value] => ) [ecotax_rate] => Array ( [type] => variable [value] => 0 ) [unit_price] => Array ( [type] => variable [value] => ) [customizations] => Array ( [type] => variable [value] => Array ( [fields] => Array ( ) ) ) [id_customization] => Array ( [type] => variable [value] => 0 ) [is_customizable] => Array ( [type] => variable [value] => ) [show_quantities] => Array ( [type] => variable [value] => ) [quantity_label] => Array ( [type] => variable [value] => Item ) [customer_group_discount] => Array ( [type] => variable [value] => 0 ) [title] => Array ( [type] => variable [value] => ProLine harness lanyard - Flat webbing / 1 carabiner ) [images] => Array ( [type] => variable [value] => Array ( [0] => Array ( [bySize] => Array ( [small_default] => Array ( [url] => https://www.picksea.com/23798-small_default/proline-harness-lanyard-flat-webbing-1-carabiner.jpg [width] => 98 [height] => 98 ) [cart_default] => Array ( [url] => https://www.picksea.com/23798-cart_default/proline-harness-lanyard-flat-webbing-1-carabiner.jpg [width] => 125 [height] => 125 ) [home_default] => Array ( [url] => https://www.picksea.com/23798-home_default/proline-harness-lanyard-flat-webbing-1-carabiner.jpg [width] => 250 [height] => 250 ) [home_large] => Array ( [url] => https://www.picksea.com/23798-home_large/proline-harness-lanyard-flat-webbing-1-carabiner.jpg [width] => 280 [height] => 280 ) [medium_default] => Array ( [url] => https://www.picksea.com/23798-medium_default/proline-harness-lanyard-flat-webbing-1-carabiner.jpg [width] => 452 [height] => 452 ) [large_default] => Array ( [url] => https://www.picksea.com/23798-large_default/proline-harness-lanyard-flat-webbing-1-carabiner.jpg [width] => 800 [height] => 800 ) ) [small] => Array ( [url] => https://www.picksea.com/23798-small_default/proline-harness-lanyard-flat-webbing-1-carabiner.jpg [width] => 98 [height] => 98 ) [medium] => Array ( [url] => https://www.picksea.com/23798-home_large/proline-harness-lanyard-flat-webbing-1-carabiner.jpg [width] => 280 [height] => 280 ) [large] => Array ( [url] => https://www.picksea.com/23798-large_default/proline-harness-lanyard-flat-webbing-1-carabiner.jpg [width] => 800 [height] => 800 ) [legend] => [cover] => 1 [id_image] => 23798 [position] => 1 [associatedVariants] => Array ( ) ) [1] => Array ( [bySize] => Array ( [small_default] => Array ( [url] => https://www.picksea.com/23819-small_default/proline-harness-lanyard-flat-webbing-1-carabiner.jpg [width] => 98 [height] => 98 ) [cart_default] => Array ( [url] => https://www.picksea.com/23819-cart_default/proline-harness-lanyard-flat-webbing-1-carabiner.jpg [width] => 125 [height] => 125 ) [home_default] => Array ( [url] => https://www.picksea.com/23819-home_default/proline-harness-lanyard-flat-webbing-1-carabiner.jpg [width] => 250 [height] => 250 ) [home_large] => Array ( [url] => https://www.picksea.com/23819-home_large/proline-harness-lanyard-flat-webbing-1-carabiner.jpg [width] => 280 [height] => 280 ) [medium_default] => Array ( [url] => https://www.picksea.com/23819-medium_default/proline-harness-lanyard-flat-webbing-1-carabiner.jpg [width] => 452 [height] => 452 ) [large_default] => Array ( [url] => https://www.picksea.com/23819-large_default/proline-harness-lanyard-flat-webbing-1-carabiner.jpg [width] => 800 [height] => 800 ) ) [small] => Array ( [url] => https://www.picksea.com/23819-small_default/proline-harness-lanyard-flat-webbing-1-carabiner.jpg [width] => 98 [height] => 98 ) [medium] => Array ( [url] => https://www.picksea.com/23819-home_large/proline-harness-lanyard-flat-webbing-1-carabiner.jpg [width] => 280 [height] => 280 ) [large] => Array ( [url] => https://www.picksea.com/23819-large_default/proline-harness-lanyard-flat-webbing-1-carabiner.jpg [width] => 800 [height] => 800 ) [legend] => [cover] => [id_image] => 23819 [position] => 2 [associatedVariants] => Array ( ) ) ) ) [cover] => Array ( [type] => variable [value] => Array ( [bySize] => Array ( [small_default] => Array ( [url] => https://www.picksea.com/23798-small_default/proline-harness-lanyard-flat-webbing-1-carabiner.jpg [width] => 98 [height] => 98 ) [cart_default] => Array ( [url] => https://www.picksea.com/23798-cart_default/proline-harness-lanyard-flat-webbing-1-carabiner.jpg [width] => 125 [height] => 125 ) [home_default] => Array ( [url] => https://www.picksea.com/23798-home_default/proline-harness-lanyard-flat-webbing-1-carabiner.jpg [width] => 250 [height] => 250 ) [home_large] => Array ( [url] => https://www.picksea.com/23798-home_large/proline-harness-lanyard-flat-webbing-1-carabiner.jpg [width] => 280 [height] => 280 ) [medium_default] => Array ( [url] => https://www.picksea.com/23798-medium_default/proline-harness-lanyard-flat-webbing-1-carabiner.jpg [width] => 452 [height] => 452 ) [large_default] => Array ( [url] => https://www.picksea.com/23798-large_default/proline-harness-lanyard-flat-webbing-1-carabiner.jpg [width] => 800 [height] => 800 ) ) [small] => Array ( [url] => https://www.picksea.com/23798-small_default/proline-harness-lanyard-flat-webbing-1-carabiner.jpg [width] => 98 [height] => 98 ) [medium] => Array ( [url] => https://www.picksea.com/23798-home_large/proline-harness-lanyard-flat-webbing-1-carabiner.jpg [width] => 280 [height] => 280 ) [large] => Array ( [url] => https://www.picksea.com/23798-large_default/proline-harness-lanyard-flat-webbing-1-carabiner.jpg [width] => 800 [height] => 800 ) [legend] => [cover] => 1 [id_image] => 23798 [position] => 1 [associatedVariants] => Array ( ) ) ) [has_discount] => Array ( [type] => variable [value] => ) [discount_type] => Array ( [type] => variable [value] => ) [discount_percentage] => Array ( [type] => variable [value] => ) [discount_percentage_absolute] => Array ( [type] => variable [value] => ) [discount_amount] => Array ( [type] => variable [value] => ) [discount_amount_to_display] => Array ( [type] => variable [value] => ) [price_amount] => Array ( [type] => variable [value] => 95.83 ) [regular_price_amount] => Array ( [type] => variable [value] => 95.83 ) [regular_price] => Array ( [type] => variable [value] => €95.83 ) [discount_to_display] => Array ( [type] => variable [value] => ) [unit_price_full] => Array ( [type] => variable [value] => ) [show_availability] => Array ( [type] => variable [value] => 1 ) [availability_message] => Array ( [type] => variable [value] => Shipped within 20 days ) [availability_date] => Array ( [type] => variable [value] => ) [availability] => Array ( [type] => variable [value] => available ) ) ) [arrayAccessIterator:PrestaShop\PrestaShop\Adapter\Presenter\AbstractLazyArray:private] => ArrayIterator Object ( [storage:ArrayIterator:private] => ArrayObject Object ( [storage:ArrayObject:private] => Array ( [id] => Array ( [type] => method [value] => getId ) [attributes] => Array ( [type] => method [value] => getAttributes ) [show_price] => Array ( [type] => method [value] => getShowPrice ) [weight_unit] => Array ( [type] => method [value] => getWeightUnit ) [url] => Array ( [type] => method [value] => getUrl ) [canonical_url] => Array ( [type] => method [value] => getCanonicalUrl ) [add_to_cart_url] => Array ( [type] => method [value] => getAddToCartUrl ) [condition] => Array ( [type] => method [value] => getCondition ) [delivery_information] => Array ( [type] => method [value] => getDeliveryInformation ) [embedded_attributes] => Array ( [type] => method [value] => getEmbeddedAttributes ) [file_size_formatted] => Array ( [type] => method [value] => getFileSizeFormatted ) [attachments] => Array ( [type] => method [value] => getAttachments ) [quantity_discounts] => Array ( [type] => method [value] => getQuantityDiscounts ) [reference_to_display] => Array ( [type] => method [value] => getReferenceToDisplay ) [grouped_features] => Array ( [type] => method [value] => getGroupedFeatures ) [seo_availability] => Array ( [type] => method [value] => getSeoAvailability ) [labels] => Array ( [type] => method [value] => getLabels ) [ecotax] => Array ( [type] => method [value] => getEcotax ) [flags] => Array ( [type] => method [value] => getFlags ) [main_variants] => Array ( [type] => method [value] => getMainVariants ) [specific_references] => Array ( [type] => method [value] => getSpecificReferences ) [id_shop_default] => Array ( [type] => variable [value] => 1 ) [id_manufacturer] => Array ( [type] => variable [value] => 20 ) [id_supplier] => Array ( [type] => variable [value] => 15 ) [reference] => Array ( [type] => variable [value] => WI-7032 ) [supplier_reference] => Array ( [type] => variable [value] => 7032 ) [location] => Array ( [type] => variable [value] => ) [width] => Array ( [type] => variable [value] => 0.000000 ) [height] => Array ( [type] => variable [value] => 0.000000 ) [depth] => Array ( [type] => variable [value] => 0.000000 ) [weight] => Array ( [type] => variable [value] => 0.300000 ) [quantity_discount] => Array ( [type] => variable [value] => 0 ) [ean13] => Array ( [type] => variable [value] => 3587790070323 ) [isbn] => Array ( [type] => variable [value] => ) [upc] => Array ( [type] => variable [value] => ) [cache_is_pack] => Array ( [type] => variable [value] => 0 ) [cache_has_attachments] => Array ( [type] => variable [value] => 0 ) [is_virtual] => Array ( [type] => variable [value] => 0 ) [state] => Array ( [type] => variable [value] => 1 ) [additional_delivery_times] => Array ( [type] => variable [value] => 1 ) [delivery_in_stock] => Array ( [type] => variable [value] => ) [delivery_out_stock] => Array ( [type] => variable [value] => ) [id_category_default] => Array ( [type] => variable [value] => 71 ) [id_tax_rules_group] => Array ( [type] => variable [value] => 36 ) [on_sale] => Array ( [type] => variable [value] => 0 ) [online_only] => Array ( [type] => variable [value] => 0 ) [minimal_quantity] => Array ( [type] => variable [value] => 1 ) [low_stock_threshold] => Array ( [type] => variable [value] => ) [low_stock_alert] => Array ( [type] => variable [value] => 0 ) [price] => Array ( [type] => variable [value] => €95.83 ) [wholesale_price] => Array ( [type] => variable [value] => 61.990000 ) [unity] => Array ( [type] => variable [value] => ) [unit_price_ratio] => Array ( [type] => variable [value] => 0.000000 ) [additional_shipping_cost] => Array ( [type] => variable [value] => 0.00 ) [customizable] => Array ( [type] => variable [value] => 0 ) [text_fields] => Array ( [type] => variable [value] => 0 ) [uploadable_files] => Array ( [type] => variable [value] => 0 ) [redirect_type] => Array ( [type] => variable [value] => 301-category ) [id_type_redirected] => Array ( [type] => variable [value] => 71 ) [available_for_order] => Array ( [type] => variable [value] => 1 ) [available_date] => Array ( [type] => variable [value] => 0000-00-00 ) [show_condition] => Array ( [type] => variable [value] => 0 ) [indexed] => Array ( [type] => variable [value] => 1 ) [visibility] => Array ( [type] => variable [value] => both ) [cache_default_attribute] => Array ( [type] => variable [value] => 0 ) [advanced_stock_management] => Array ( [type] => variable [value] => 0 ) [date_add] => Array ( [type] => variable [value] => 2013-03-12 12:33:13 ) [date_upd] => Array ( [type] => variable [value] => 2023-12-03 17:27:46 ) [pack_stock_type] => Array ( [type] => variable [value] => 3 ) [meta_description] => Array ( [type] => variable [value] => All models are equipped with a visual lock indicator, a retro-reflective strap to improve visibility at night, and the ErgoLock system that allows the carabiner to close and lock automatically. ) [meta_keywords] => Array ( [type] => variable [value] => harness backup,carabiner,prosnap,proline ) [meta_title] => Array ( [type] => variable [value] => ProLine harness lanyard - Flat webbing / 1 carabiner | Picksea ) [link_rewrite] => Array ( [type] => variable [value] => proline-harness-lanyard-flat-webbing-1-carabiner ) [name] => Array ( [type] => variable [value] => ProLine harness lanyard - Flat webbing / 1 carabiner ) [description] => Array ( [type] => variable [value] =>

Max length : 0.80m
Weight : 0.150 kg

) [description_short] => Array ( [type] => variable [value] =>

ProLine harness backups are at the forefront of innovation and safety. Wichard has therefore designed models that meet the ISO 12401:2009 and OSR-ISAF standards.

All models are equipped with a visual lock indicator, a retro-reflective strap to improve visibility at night, and the ErgoLock system that allows the carabiner to close and lock automatically.

Wichard also wanted to emphasize the ease of use of these products, as the ProLine harness backups have: a large opening (approx. 26mm), a designed spout for easy one-handed attachment and detachment.

This model is part of the short backups (for people under 50Kg) but it is possible to use this model for adults over 50kg by adding a ProSnap carabiner.

) [available_now] => Array ( [type] => variable [value] => Shipped within 24h ) [available_later] => Array ( [type] => variable [value] => Shipped within 20 days ) [video] => Array ( [type] => variable [value] => ) [personnalisation] => Array ( [type] => variable [value] => 0 ) [markdown] => Array ( [type] => variable [value] => ) [catdecathon] => Array ( [type] => variable [value] => ) [id_product] => Array ( [type] => variable [value] => 21313 ) [out_of_stock] => Array ( [type] => variable [value] => 1 ) [new] => Array ( [type] => variable [value] => 0 ) [id_product_attribute] => Array ( [type] => variable [value] => 0 ) [quantity_wanted] => Array ( [type] => variable [value] => 1 ) [extraContent] => Array ( [type] => variable [value] => Array ( ) ) [allow_oosp] => Array ( [type] => variable [value] => 1 ) [category] => Array ( [type] => variable [value] => harnesses-and-lanyards ) [category_name] => Array ( [type] => variable [value] => Harnesses and Lanyards ) [link] => Array ( [type] => variable [value] => https://www.picksea.com/en/proline-harness-lanyard-flat-webbing-1-carabiner-wichard-21313.html ) [attribute_price] => Array ( [type] => variable [value] => 0 ) [price_tax_exc] => Array ( [type] => variable [value] => 95.833333 ) [price_without_reduction] => Array ( [type] => variable [value] => 95.833333 ) [price_without_reduction_without_tax] => Array ( [type] => variable [value] => 95.833333 ) [reduction] => Array ( [type] => variable [value] => 0 ) [reduction_without_tax] => Array ( [type] => variable [value] => 0 ) [specific_prices] => Array ( [type] => variable [value] => Array ( ) ) [quantity] => Array ( [type] => variable [value] => 0 ) [quantity_all_versions] => Array ( [type] => variable [value] => 0 ) [id_image] => Array ( [type] => variable [value] => en-default ) [features] => Array ( [type] => variable [value] => Array ( ) ) [virtual] => Array ( [type] => variable [value] => 0 ) [pack] => Array ( [type] => variable [value] => 0 ) [packItems] => Array ( [type] => variable [value] => Array ( ) ) [nopackprice] => Array ( [type] => variable [value] => 0 ) [customization_required] => Array ( [type] => variable [value] => ) [rate] => Array ( [type] => variable [value] => 0 ) [tax_name] => Array ( [type] => variable [value] => ) [ecotax_rate] => Array ( [type] => variable [value] => 0 ) [unit_price] => Array ( [type] => variable [value] => ) [customizations] => Array ( [type] => variable [value] => Array ( [fields] => Array ( ) ) ) [id_customization] => Array ( [type] => variable [value] => 0 ) [is_customizable] => Array ( [type] => variable [value] => ) [show_quantities] => Array ( [type] => variable [value] => ) [quantity_label] => Array ( [type] => variable [value] => Item ) [customer_group_discount] => Array ( [type] => variable [value] => 0 ) [title] => Array ( [type] => variable [value] => ProLine harness lanyard - Flat webbing / 1 carabiner ) [images] => Array ( [type] => variable [value] => Array ( [0] => Array ( [bySize] => Array ( [small_default] => Array ( [url] => https://www.picksea.com/23798-small_default/proline-harness-lanyard-flat-webbing-1-carabiner.jpg [width] => 98 [height] => 98 ) [cart_default] => Array ( [url] => https://www.picksea.com/23798-cart_default/proline-harness-lanyard-flat-webbing-1-carabiner.jpg [width] => 125 [height] => 125 ) [home_default] => Array ( [url] => https://www.picksea.com/23798-home_default/proline-harness-lanyard-flat-webbing-1-carabiner.jpg [width] => 250 [height] => 250 ) [home_large] => Array ( [url] => https://www.picksea.com/23798-home_large/proline-harness-lanyard-flat-webbing-1-carabiner.jpg [width] => 280 [height] => 280 ) [medium_default] => Array ( [url] => https://www.picksea.com/23798-medium_default/proline-harness-lanyard-flat-webbing-1-carabiner.jpg [width] => 452 [height] => 452 ) [large_default] => Array ( [url] => https://www.picksea.com/23798-large_default/proline-harness-lanyard-flat-webbing-1-carabiner.jpg [width] => 800 [height] => 800 ) ) [small] => Array ( [url] => https://www.picksea.com/23798-small_default/proline-harness-lanyard-flat-webbing-1-carabiner.jpg [width] => 98 [height] => 98 ) [medium] => Array ( [url] => https://www.picksea.com/23798-home_large/proline-harness-lanyard-flat-webbing-1-carabiner.jpg [width] => 280 [height] => 280 ) [large] => Array ( [url] => https://www.picksea.com/23798-large_default/proline-harness-lanyard-flat-webbing-1-carabiner.jpg [width] => 800 [height] => 800 ) [legend] => [cover] => 1 [id_image] => 23798 [position] => 1 [associatedVariants] => Array ( ) ) [1] => Array ( [bySize] => Array ( [small_default] => Array ( [url] => https://www.picksea.com/23819-small_default/proline-harness-lanyard-flat-webbing-1-carabiner.jpg [width] => 98 [height] => 98 ) [cart_default] => Array ( [url] => https://www.picksea.com/23819-cart_default/proline-harness-lanyard-flat-webbing-1-carabiner.jpg [width] => 125 [height] => 125 ) [home_default] => Array ( [url] => https://www.picksea.com/23819-home_default/proline-harness-lanyard-flat-webbing-1-carabiner.jpg [width] => 250 [height] => 250 ) [home_large] => Array ( [url] => https://www.picksea.com/23819-home_large/proline-harness-lanyard-flat-webbing-1-carabiner.jpg [width] => 280 [height] => 280 ) [medium_default] => Array ( [url] => https://www.picksea.com/23819-medium_default/proline-harness-lanyard-flat-webbing-1-carabiner.jpg [width] => 452 [height] => 452 ) [large_default] => Array ( [url] => https://www.picksea.com/23819-large_default/proline-harness-lanyard-flat-webbing-1-carabiner.jpg [width] => 800 [height] => 800 ) ) [small] => Array ( [url] => https://www.picksea.com/23819-small_default/proline-harness-lanyard-flat-webbing-1-carabiner.jpg [width] => 98 [height] => 98 ) [medium] => Array ( [url] => https://www.picksea.com/23819-home_large/proline-harness-lanyard-flat-webbing-1-carabiner.jpg [width] => 280 [height] => 280 ) [large] => Array ( [url] => https://www.picksea.com/23819-large_default/proline-harness-lanyard-flat-webbing-1-carabiner.jpg [width] => 800 [height] => 800 ) [legend] => [cover] => [id_image] => 23819 [position] => 2 [associatedVariants] => Array ( ) ) ) ) [cover] => Array ( [type] => variable [value] => Array ( [bySize] => Array ( [small_default] => Array ( [url] => https://www.picksea.com/23798-small_default/proline-harness-lanyard-flat-webbing-1-carabiner.jpg [width] => 98 [height] => 98 ) [cart_default] => Array ( [url] => https://www.picksea.com/23798-cart_default/proline-harness-lanyard-flat-webbing-1-carabiner.jpg [width] => 125 [height] => 125 ) [home_default] => Array ( [url] => https://www.picksea.com/23798-home_default/proline-harness-lanyard-flat-webbing-1-carabiner.jpg [width] => 250 [height] => 250 ) [home_large] => Array ( [url] => https://www.picksea.com/23798-home_large/proline-harness-lanyard-flat-webbing-1-carabiner.jpg [width] => 280 [height] => 280 ) [medium_default] => Array ( [url] => https://www.picksea.com/23798-medium_default/proline-harness-lanyard-flat-webbing-1-carabiner.jpg [width] => 452 [height] => 452 ) [large_default] => Array ( [url] => https://www.picksea.com/23798-large_default/proline-harness-lanyard-flat-webbing-1-carabiner.jpg [width] => 800 [height] => 800 ) ) [small] => Array ( [url] => https://www.picksea.com/23798-small_default/proline-harness-lanyard-flat-webbing-1-carabiner.jpg [width] => 98 [height] => 98 ) [medium] => Array ( [url] => https://www.picksea.com/23798-home_large/proline-harness-lanyard-flat-webbing-1-carabiner.jpg [width] => 280 [height] => 280 ) [large] => Array ( [url] => https://www.picksea.com/23798-large_default/proline-harness-lanyard-flat-webbing-1-carabiner.jpg [width] => 800 [height] => 800 ) [legend] => [cover] => 1 [id_image] => 23798 [position] => 1 [associatedVariants] => Array ( ) ) ) [has_discount] => Array ( [type] => variable [value] => ) [discount_type] => Array ( [type] => variable [value] => ) [discount_percentage] => Array ( [type] => variable [value] => ) [discount_percentage_absolute] => Array ( [type] => variable [value] => ) [discount_amount] => Array ( [type] => variable [value] => ) [discount_amount_to_display] => Array ( [type] => variable [value] => ) [price_amount] => Array ( [type] => variable [value] => 95.83 ) [regular_price_amount] => Array ( [type] => variable [value] => 95.83 ) [regular_price] => Array ( [type] => variable [value] => €95.83 ) [discount_to_display] => Array ( [type] => variable [value] => ) [unit_price_full] => Array ( [type] => variable [value] => ) [show_availability] => Array ( [type] => variable [value] => 1 ) [availability_message] => Array ( [type] => variable [value] => Shipped within 20 days ) [availability_date] => Array ( [type] => variable [value] => ) [availability] => Array ( [type] => variable [value] => available ) ) ) ) [methodCacheResults:PrestaShop\PrestaShop\Adapter\Presenter\AbstractLazyArray:private] => Array ( [url] => https://www.picksea.com/en/proline-harness-lanyard-flat-webbing-1-carabiner-wichard-21313.html [weight_unit] => kg [reference_to_display] => WI-7032 [flags] => Array ( ) [embedded_attributes] => Array ( [id_shop_default] => 1 [id_manufacturer] => 20 [id_supplier] => 15 [reference] => WI-7032 [is_virtual] => 0 [delivery_in_stock] => [delivery_out_stock] => [id_category_default] => 71 [on_sale] => 0 [online_only] => 0 [ecotax] => 0 [minimal_quantity] => 1 [low_stock_threshold] => [low_stock_alert] => 0 [price] => €95.83 [unity] => [unit_price_ratio] => 0.000000 [additional_shipping_cost] => 0.00 [customizable] => 0 [text_fields] => 0 [uploadable_files] => 0 [redirect_type] => 301-category [id_type_redirected] => 71 [available_for_order] => 1 [available_date] => 0000-00-00 [show_condition] => 0 [condition] => new [show_price] => 1 [indexed] => 1 [visibility] => both [cache_default_attribute] => 0 [advanced_stock_management] => 0 [date_add] => 2013-03-12 12:33:13 [date_upd] => 2023-12-03 17:27:46 [pack_stock_type] => 3 [meta_description] => All models are equipped with a visual lock indicator, a retro-reflective strap to improve visibility at night, and the ErgoLock system that allows the carabiner to close and lock automatically. [meta_keywords] => harness backup,carabiner,prosnap,proline [meta_title] => ProLine harness lanyard - Flat webbing / 1 carabiner | Picksea [link_rewrite] => proline-harness-lanyard-flat-webbing-1-carabiner [name] => ProLine harness lanyard - Flat webbing / 1 carabiner [description] =>

Max length : 0.80m
Weight : 0.150 kg

[description_short] =>

ProLine harness backups are at the forefront of innovation and safety. Wichard has therefore designed models that meet the ISO 12401:2009 and OSR-ISAF standards.

All models are equipped with a visual lock indicator, a retro-reflective strap to improve visibility at night, and the ErgoLock system that allows the carabiner to close and lock automatically.

Wichard also wanted to emphasize the ease of use of these products, as the ProLine harness backups have: a large opening (approx. 26mm), a designed spout for easy one-handed attachment and detachment.

This model is part of the short backups (for people under 50Kg) but it is possible to use this model for adults over 50kg by adding a ProSnap carabiner.

[available_now] => Shipped within 24h [available_later] => Shipped within 20 days [id] => 21313 [id_product] => 21313 [out_of_stock] => 1 [new] => 0 [id_product_attribute] => 0 [quantity_wanted] => 1 [extraContent] => Array ( ) [allow_oosp] => 1 [category] => harnesses-and-lanyards [category_name] => Harnesses and Lanyards [link] => https://www.picksea.com/en/proline-harness-lanyard-flat-webbing-1-carabiner-wichard-21313.html [attribute_price] => 0 [price_tax_exc] => 95.833333 [price_without_reduction] => 95.833333 [reduction] => 0 [specific_prices] => Array ( ) [quantity] => 0 [quantity_all_versions] => 0 [id_image] => en-default [features] => Array ( ) [attachments] => Array ( ) [virtual] => 0 [pack] => 0 [packItems] => Array ( ) [nopackprice] => 0 [customization_required] => [rate] => 0 [tax_name] => [ecotax_rate] => 0 [unit_price] => [customizations] => Array ( [fields] => Array ( ) ) [id_customization] => 0 [is_customizable] => [show_quantities] => [quantity_label] => Item [quantity_discounts] => Array ( ) [customer_group_discount] => 0 [images] => Array ( [0] => Array ( [bySize] => Array ( [small_default] => Array ( [url] => https://www.picksea.com/23798-small_default/proline-harness-lanyard-flat-webbing-1-carabiner.jpg [width] => 98 [height] => 98 ) [cart_default] => Array ( [url] => https://www.picksea.com/23798-cart_default/proline-harness-lanyard-flat-webbing-1-carabiner.jpg [width] => 125 [height] => 125 ) [home_default] => Array ( [url] => https://www.picksea.com/23798-home_default/proline-harness-lanyard-flat-webbing-1-carabiner.jpg [width] => 250 [height] => 250 ) [home_large] => Array ( [url] => https://www.picksea.com/23798-home_large/proline-harness-lanyard-flat-webbing-1-carabiner.jpg [width] => 280 [height] => 280 ) [medium_default] => Array ( [url] => https://www.picksea.com/23798-medium_default/proline-harness-lanyard-flat-webbing-1-carabiner.jpg [width] => 452 [height] => 452 ) [large_default] => Array ( [url] => https://www.picksea.com/23798-large_default/proline-harness-lanyard-flat-webbing-1-carabiner.jpg [width] => 800 [height] => 800 ) ) [small] => Array ( [url] => https://www.picksea.com/23798-small_default/proline-harness-lanyard-flat-webbing-1-carabiner.jpg [width] => 98 [height] => 98 ) [medium] => Array ( [url] => https://www.picksea.com/23798-home_large/proline-harness-lanyard-flat-webbing-1-carabiner.jpg [width] => 280 [height] => 280 ) [large] => Array ( [url] => https://www.picksea.com/23798-large_default/proline-harness-lanyard-flat-webbing-1-carabiner.jpg [width] => 800 [height] => 800 ) [legend] => [cover] => 1 [id_image] => 23798 [position] => 1 [associatedVariants] => Array ( ) ) [1] => Array ( [bySize] => Array ( [small_default] => Array ( [url] => https://www.picksea.com/23819-small_default/proline-harness-lanyard-flat-webbing-1-carabiner.jpg [width] => 98 [height] => 98 ) [cart_default] => Array ( [url] => https://www.picksea.com/23819-cart_default/proline-harness-lanyard-flat-webbing-1-carabiner.jpg [width] => 125 [height] => 125 ) [home_default] => Array ( [url] => https://www.picksea.com/23819-home_default/proline-harness-lanyard-flat-webbing-1-carabiner.jpg [width] => 250 [height] => 250 ) [home_large] => Array ( [url] => https://www.picksea.com/23819-home_large/proline-harness-lanyard-flat-webbing-1-carabiner.jpg [width] => 280 [height] => 280 ) [medium_default] => Array ( [url] => https://www.picksea.com/23819-medium_default/proline-harness-lanyard-flat-webbing-1-carabiner.jpg [width] => 452 [height] => 452 ) [large_default] => Array ( [url] => https://www.picksea.com/23819-large_default/proline-harness-lanyard-flat-webbing-1-carabiner.jpg [width] => 800 [height] => 800 ) ) [small] => Array ( [url] => https://www.picksea.com/23819-small_default/proline-harness-lanyard-flat-webbing-1-carabiner.jpg [width] => 98 [height] => 98 ) [medium] => Array ( [url] => https://www.picksea.com/23819-home_large/proline-harness-lanyard-flat-webbing-1-carabiner.jpg [width] => 280 [height] => 280 ) [large] => Array ( [url] => https://www.picksea.com/23819-large_default/proline-harness-lanyard-flat-webbing-1-carabiner.jpg [width] => 800 [height] => 800 ) [legend] => [cover] => [id_image] => 23819 [position] => 2 [associatedVariants] => Array ( ) ) ) [cover] => Array ( [bySize] => Array ( [small_default] => Array ( [url] => https://www.picksea.com/23798-small_default/proline-harness-lanyard-flat-webbing-1-carabiner.jpg [width] => 98 [height] => 98 ) [cart_default] => Array ( [url] => https://www.picksea.com/23798-cart_default/proline-harness-lanyard-flat-webbing-1-carabiner.jpg [width] => 125 [height] => 125 ) [home_default] => Array ( [url] => https://www.picksea.com/23798-home_default/proline-harness-lanyard-flat-webbing-1-carabiner.jpg [width] => 250 [height] => 250 ) [home_large] => Array ( [url] => https://www.picksea.com/23798-home_large/proline-harness-lanyard-flat-webbing-1-carabiner.jpg [width] => 280 [height] => 280 ) [medium_default] => Array ( [url] => https://www.picksea.com/23798-medium_default/proline-harness-lanyard-flat-webbing-1-carabiner.jpg [width] => 452 [height] => 452 ) [large_default] => Array ( [url] => https://www.picksea.com/23798-large_default/proline-harness-lanyard-flat-webbing-1-carabiner.jpg [width] => 800 [height] => 800 ) ) [small] => Array ( [url] => https://www.picksea.com/23798-small_default/proline-harness-lanyard-flat-webbing-1-carabiner.jpg [width] => 98 [height] => 98 ) [medium] => Array ( [url] => https://www.picksea.com/23798-home_large/proline-harness-lanyard-flat-webbing-1-carabiner.jpg [width] => 280 [height] => 280 ) [large] => Array ( [url] => https://www.picksea.com/23798-large_default/proline-harness-lanyard-flat-webbing-1-carabiner.jpg [width] => 800 [height] => 800 ) [legend] => [cover] => 1 [id_image] => 23798 [position] => 1 [associatedVariants] => Array ( ) ) [has_discount] => [discount_type] => [discount_percentage] => [discount_percentage_absolute] => [discount_amount] => [discount_amount_to_display] => [price_amount] => 95.83 [unit_price_full] => [show_availability] => 1 [availability_message] => Shipped within 20 days [availability_date] => [availability] => available ) [id] => 21313 [show_price] => 1 [labels] => Array ( [tax_short] => (tax incl.) [tax_long] => Tax included ) [ecotax] => Array ( [value] => €0.00 [amount] => 0 [rate] => 0 ) ) ) 1

Livraison en points relais : Gratuit
Detailed features

ProLine harness backups are at the forefront of innovation and safety. Wichard has therefore designed models that meet the ISO 12401:2009 and OSR-ISAF standards.
All models are equipped with a visual lock indicator, a retro-reflective strap to improve visibility at night, and the ErgoLock system that allows the carabiner to close and lock automatically.
Wichard also wanted to emphasize the ease of use of these products, as the ProLine harness backups have: a large opening (approx. 26mm), a designed spout for easy one-handed attachment and detachment.
This model is part of the short backups (for people under 50Kg) but it is possible to use this model for adults over 50kg by adding a ProSnap carabiner.
Max length : 0.80m
Weight : 0.150 kg
In the same category
4 other products seleted for you