available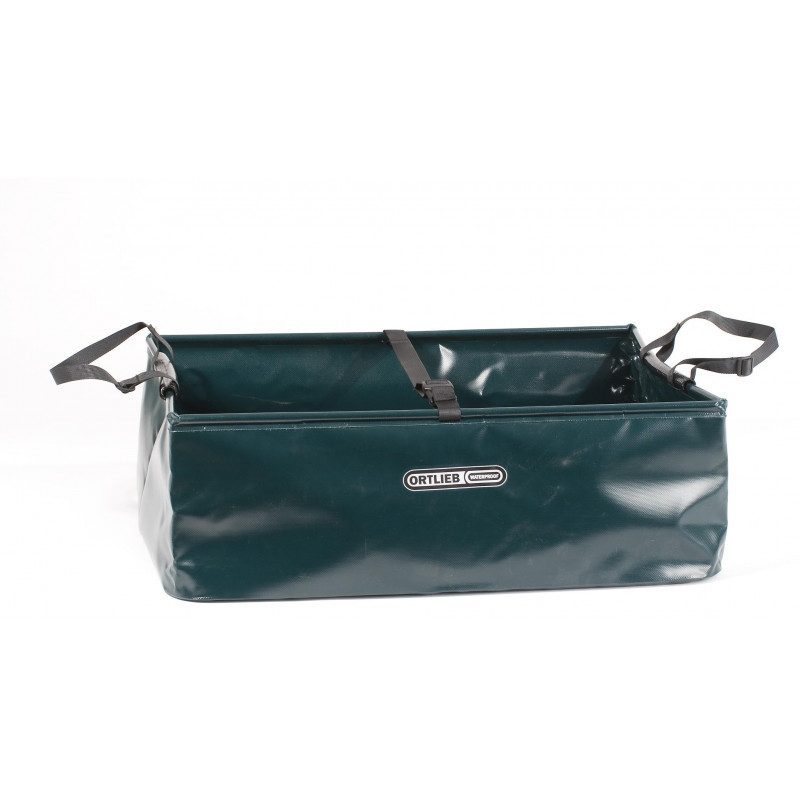 error Shipped according to supplier's deadline
Detailed features
This Ortlieb multi-purpose tank is ideal for transporting wet, dirty equipment in the boot of your car. This model is equipped with handles and can be folded to take up a minimum of space.
The Ortlieb tank is stable, robust and easy to clean.
Color: green
Height: 20 cm
Width: 62 cm
Depth: 42 cm
Volume: 50 litres
Weight: 750 g
Download
Product description - Find all the information you need about the Ortlieb tank in the attached PDF file.
In the same category
4 other products seleted for you
<p style="text-align:justify;">The Optimus 450g gas cartridge consists of a high-quality mixture of butane, propane and isobutane to ensure that the stove functions even under difficult conditions. The cartridge is closed with a clever cap that indicates whether it is new or not.</p>

available

<p style="text-align:justify;">This 2-litre water bag has an adjustable abdominal strap, a wide mouth closure, a dosage valve with dust cap. It is possible to connect a shower head, a drinking hose and hand filters for water decontamination.</p>

available

<p style="text-align:justify;">The Campingaz C 206 gas cartridge is pierceable. Lightweight and space-saving, it is used to operate stoves or gas lamps. Once inserted, the pierceable cartridge cannot be removed from the appliance as long as there is gas inside.</p>

available

<h2 style="text-align:justify;">Water bag to take water with during your trips</h2> <p style="text-align:justify;">This Ortlieb water bag is light and robust. It has a wide mouth closure, a dosage valve with dust cap and handles. You can hang a shower head, a drinking hose or hand filters for water decontamination.</p> <h2 style="text-align:justify;">Characteristics</h2> <p style="text-align:justify;">This model is available in three sizes: S, M and L (2, 4 and 10L) and two colours (blue and black).</p>

available