available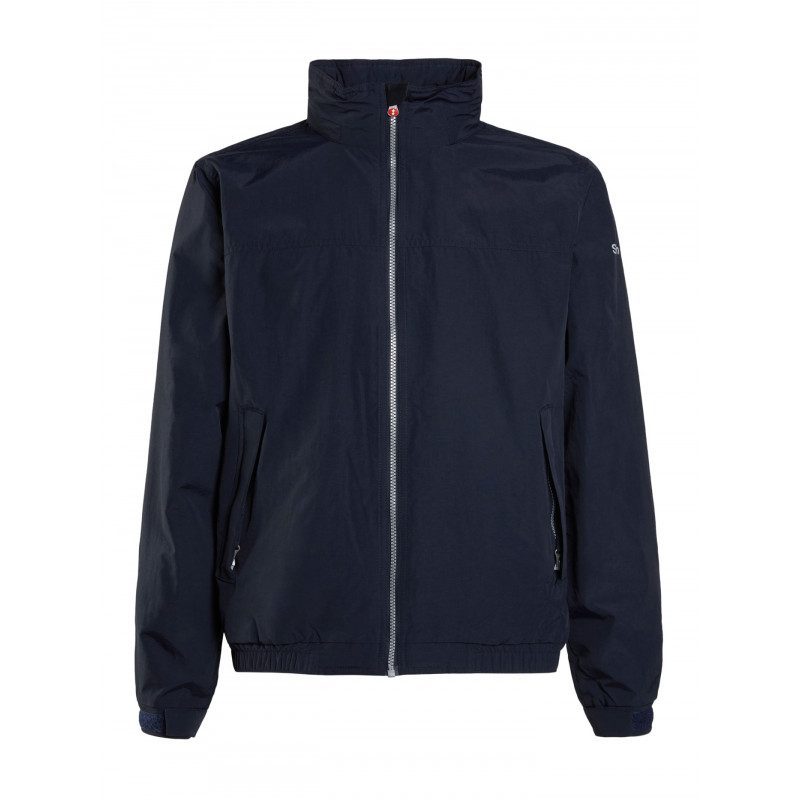 Detailed features
A light and windproof crew jacket: Slam Summer Sailing
The Summer Sailing jacket is pleasant to wear and elegant. It is suitable as a light windbreaker for a day boat or motorboat trip. Ideal for crew branding, this jacket features easy access for embroidery on the heart. With Picksea Customize, get your crew and/or boat branding embroidered on a watch jacket or deck jacket like the Summer Sailing model. Lightweight and comfortable, this boat jacket will be perfect for your summer and mid-season sailing trips.
Deck jackets at Picksea
On Picksea, you will find the best of marine clothing with a special selection of jackets and deck jackets for boating. For summer and winter, discover many models ideally designed for your leisure and water sports. With a hundred brands present on our shop, you can easily find and compare different types of deck jackets for boating.
Detailed characteristics of the Summer Sailing Slam deck jacket
Light and comfortable jacket
Composition: 100% Nylon Taslon 120gr
Windproof and waterproof fabric
Retractable hood in the collar
Adjustable cuffs
2 inside pockets, 2 outside zipped pockets
Silicone grip on the waist to prevent the jacket from riding up
Available in 5 colours (Light stone, Black, Navy, Red SLAM, Steel grey)
You might also like 3 other products seleted for you
<div class="fiche-txt"> <h2>The mid-season regatta pants</h2> <p>The Vela Man trousers are light regatta trousers reinforced at the knees and seat to guarantee optimal comfort during summer sailing or mid-season. They are available in 2 colours.</p> <h2>Boat and regatta clothing</h2> <p>Slam's marine clothing is available on Picksea. With a wide range of models and colours to choose from, find all your summer and mid-season sailing gear on our online shop and choose Slam quality.</p> </div>

available

<div class="fiche-txt"> <h2>A reinforced cotton short for sailing</h2> <p>Intended for cruising or regatta sailing, these Almeria shorts from the Italian brand SLAM are reinforced and solid to meet the requirements of boat clothing. Its numerous pockets allow to carry all the necessary items on the boat (knife, shackles, ...) without the risk of losing them in the water thanks to their clever velcro closures. Pleasant to wear and available in many colours, it is suitable for a wider use on board as well as on land.</p> <h2>Slam Superyacht, a wide range of equipment for professional sailors and crews</h2> <p>This leading brand in the Italian sailing world is omnipresent in the Mediterranean and the Caribbean on sailing and motor superyachts. Perfectly suited to equip amateur or professional crews with sober and elegant uniforms. All products are available in many colours and have a very elegant cut to be worn on the boat as well as everyday. Request a crew quote from our Picksea Customize team for custom branding and bulk ordering.</p> <h2>Detailed features of the ALMERIA Regatta Short SLAM</h2> </div>

available

<p>The wool beanie from Slam for a marine look and warm head. Exists in 4 colors.</p>

available
In the same category
4 other products seleted for you