available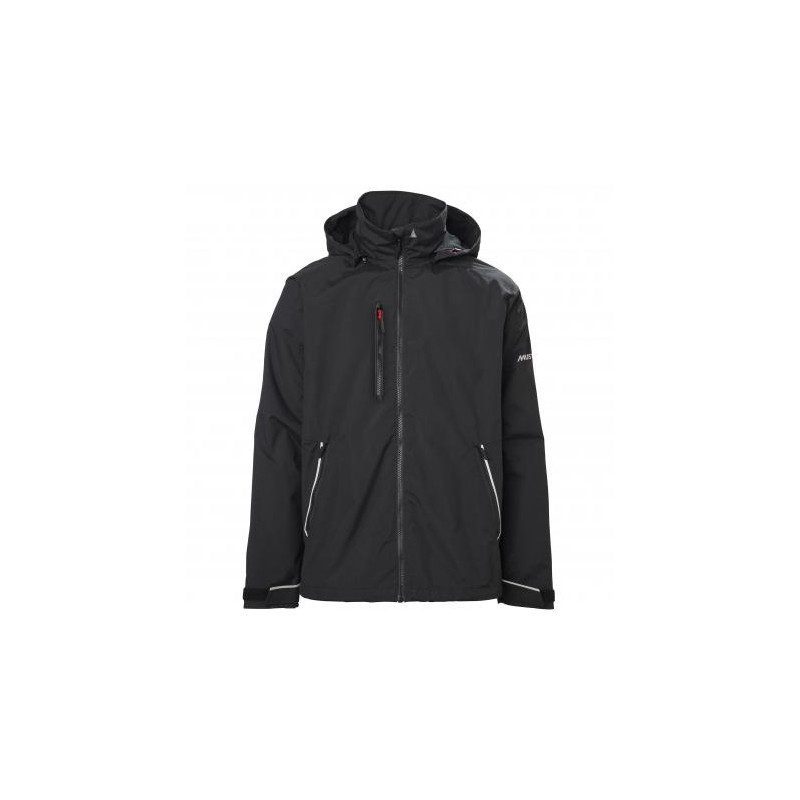 €175.00 -15% €148.75 Tax included
check_circle In stock
PrestaShop\PrestaShop\Adapter\Presenter\Product\ProductLazyArray Object ( [imageRetriever:PrestaShop\PrestaShop\Adapter\Presenter\Product\ProductLazyArray:private] => PrestaShop\PrestaShop\Adapter\Image\ImageRetriever Object ( [link:PrestaShop\PrestaShop\Adapter\Image\ImageRetriever:private] => Link Object ( [allow:protected] => 1 [url:protected] => /index.php [protocol_link] => https:// [protocol_content] => https:// [ssl_enable:protected] => 1 [urlShopId:protected] => [supportedBrowser] => ) ) [link:PrestaShop\PrestaShop\Adapter\Presenter\Product\ProductLazyArray:private] => Link Object ( [allow:protected] => 1 [url:protected] => /index.php [protocol_link] => https:// [protocol_content] => https:// [ssl_enable:protected] => 1 [urlShopId:protected] => [supportedBrowser] => ) [priceFormatter:PrestaShop\PrestaShop\Adapter\Presenter\Product\ProductLazyArray:private] => PrestaShop\PrestaShop\Adapter\Product\PriceFormatter Object ( ) [productColorsRetriever:PrestaShop\PrestaShop\Adapter\Presenter\Product\ProductLazyArray:private] => PrestaShop\PrestaShop\Adapter\Product\ProductColorsRetriever Object ( ) [translator:PrestaShop\PrestaShop\Adapter\Presenter\Product\ProductLazyArray:private] => PrestaShopBundle\Translation\TranslatorComponent Object ( [catalogues:protected] => Array ( [en-US] => Symfony\Component\Translation\MessageCatalogue Object ( [messages:Symfony\Component\Translation\MessageCatalogue:private] => Array ( [en-US] => Array ( [OK] => OK [No] => No [Yes] => Yes [Write your review] => Write your review [Sorry, your review cannot be posted.] => Sorry, your review cannot be posted. [Title] => Title [Your name] => Your name [Review] => Review [Required fields] => Required fields [Cancel] => Cancel [Send] => Send [Your comment has been submitted and will be available once approved by a moderator.] => Your comment has been submitted and will be available once approved by a moderator. [Your comment has been added!] => Your comment has been added! [Review sent] => Review sent [Your review cannot be sent] => Your review cannot be sent [By %1$s] => By %1$s [Report abuse] => Report abuse [Comments] => Comments [Sorry, your review appreciation cannot be sent.] => Sorry, your review appreciation cannot be sent. [Sorry, your abuse report cannot be sent.] => Sorry, your abuse report cannot be sent. [Last] => Last [Your review appreciation cannot be sent] => Your review appreciation cannot be sent [Report comment] => Report comment [Are you sure that you want to report this comment?] => Are you sure that you want to report this comment? [Report sent] => Report sent [Your report has been submitted and will be considered by a moderator.] => Your report has been submitted and will be considered by a moderator. [Your report cannot be sent] => Your report cannot be sent ) [ShopThemeGlobal] => Array ( [Créez votre compte professionnel] => Create your professional account [Demandez un devis] => Request a quote [Plus de 300 clients nous font confiance] => More than 300 customers trust us [Notre sélection de produits par métiers] => Our selection of products by trade [Vêtements pêche / Marin pêcheur] => Fishing clothes / Fisherman [Vêtements poissonnier] => Fishmonger's clothing [Vêtement moniteur de voile] => Sailing instructor clothing [Vêtement aquaculteur] => Aquaculturist clothing [Vêtement pisciliculteur] => Fish farmer's clothing [Vêtement conchyliculteur] => Conchyliculteur clothing [Vêtement de pluie professionnel] => Professional rainwear [+ 5000 produits] => + 5000 products [référencés pour vous] => referenced for you [+ 300 clients] => + 300 customers [nous font confiance] => trust us ) [ShopThemeGlobal ] => Array ( [Vêtements skipper] => Skipper clothing ) ) [metadata:Symfony\Component\Translation\MessageCatalogue:private] => Array ( ) [resources:Symfony\Component\Translation\MessageCatalogue:private] => Array ( ) [locale:Symfony\Component\Translation\MessageCatalogue:private] => en-US [fallbackCatalogue:Symfony\Component\Translation\MessageCatalogue:private] => [parent:Symfony\Component\Translation\MessageCatalogue:private] => ) ) [locale:Symfony\Component\Translation\Translator:private] => en-US [fallbackLocales:Symfony\Component\Translation\Translator:private] => Array ( ) [loaders:Symfony\Component\Translation\Translator:private] => Array ( ) [resources:Symfony\Component\Translation\Translator:private] => Array ( ) [formatter:Symfony\Component\Translation\Translator:private] => Symfony\Component\Translation\Formatter\MessageFormatter Object ( [selector:Symfony\Component\Translation\Formatter\MessageFormatter:private] => Symfony\Component\Translation\MessageSelector Object ( ) ) [cacheDir:Symfony\Component\Translation\Translator:private] => /home/httpd/html/www.picksea.com/var/cache/prod/translations [debug:Symfony\Component\Translation\Translator:private] => [configCacheFactory:Symfony\Component\Translation\Translator:private] => Symfony\Component\Config\ConfigCacheFactory Object ( [debug:Symfony\Component\Config\ConfigCacheFactory:private] => ) ) [settings:protected] => PrestaShop\PrestaShop\Core\Product\ProductPresentationSettings Object ( [catalog_mode] => [catalog_mode_with_prices] => 0 [restricted_country_mode] => [include_taxes] => 1 [allow_add_variant_to_cart_from_listing] => 1 [stock_management_enabled] => 1 [showPrices] => 1 [lastRemainingItems] => 0 ) [product:protected] => Array ( [id_shop_default] => 1 [id_manufacturer] => 3 [id_supplier] => 3 [reference] => MU-82008 [supplier_reference] => [location] => [width] => 0.000000 [height] => 0.000000 [depth] => 0.000000 [weight] => 0.800000 [quantity_discount] => 0 [ean13] => 7040056325101 [isbn] => [upc] => [cache_is_pack] => 0 [cache_has_attachments] => 0 [is_virtual] => 0 [state] => 1 [additional_delivery_times] => 1 [delivery_in_stock] => [delivery_out_stock] => [id_category_default] => 140 [id_tax_rules_group] => 36 [on_sale] => 0 [online_only] => 0 [ecotax] => 0 [minimal_quantity] => 1 [low_stock_threshold] => [low_stock_alert] => 0 [price] => €148.75 [wholesale_price] => 105.000000 [unity] => 0.000000 [unit_price_ratio] => 0.000000 [additional_shipping_cost] => 0.00 [customizable] => 0 [text_fields] => 0 [uploadable_files] => 0 [redirect_type] => 301-category [id_type_redirected] => 140 [available_for_order] => 1 [available_date] => [show_condition] => 0 [condition] => new [show_price] => 1 [indexed] => 0 [visibility] => both [cache_default_attribute] => 170209 [advanced_stock_management] => 0 [date_add] => 2011-04-04 12:26:10 [date_upd] => 2023-08-02 05:45:28 [pack_stock_type] => 3 [meta_description] => The Corsica windproof jacket is lined with softshell fleece designed by Musto for mid-season conditions at sea or on the dock. [meta_keywords] => jacket,softshell,corsica,regatta,boat,musto,sea clothes [meta_title] => Corsica Breathable Deck Jacket [link_rewrite] => corsica-breathable-deck-jacket [name] => Corsica breathable deck jacket [description] =>

Composition: 100% Polyamide,
Perfectly windproof and waterproof thanks to the heat-sealed seams
Warm and comfortable fleece lining
Available in men's and women's models on request. Ideal for making crew uniforms
Removable and adjustable hood
Front zipper with double slider
Adjustable cuffs with Velcro tabs,
Two side pockets and a chest pocket, closed by waterproof zipper
One inside zipped pocket with opening for a helmet
Adjustable base with drawcord
Easy care and quick drying fabric

[description_short] =>

Corsica breathable deck jacket

The Corsica deck jacket is a technical and comfortable marine garment. It can be used as a stylish windbreaker or as a second layer under a watch jacket in extreme conditions. If you are looking for a waterproof windproof jacket, the Corsica is for you! This model also has a removable hood and a microfleece lining.

Discover the 2020 collection MUSTO on Picksea.com

The Corsica from Musto combines comfort and performance. Ideal for boating, it is a wise breathable deck jacket for your boat trips (cruising, regatta). Musto offers quality marine clothing for sailors and boaters. Also, find the whole Musto collection with different models of jackets on our Picksea shop.

Detailed characteristics of the Corsica breathable deck jacket

[available_now] => In stock [available_later] => Shipped within 8 days [video] => [personnalisation] => 0 [markdown] => [catdecathon] => [id] => 145 [id_product] => 145 [out_of_stock] => 0 [new] => 0 [id_product_attribute] => 170209 [quantity_wanted] => 1 [extraContent] => Array ( ) [allow_oosp] => 0 [category] => deck-jackets [category_name] => Deck Jackets [link] => https://www.picksea.com/en/corsica-breathable-deck-jacket-musto-145.html [attribute_price] => 0 [price_tax_exc] => 148.75 [price_without_reduction] => 175 [price_without_reduction_without_tax] => 175 [reduction] => 26.25 [reduction_without_tax] => 26.25 [specific_prices] => Array ( [id_specific_price] => 641234568 [id_specific_price_rule] => 0 [id_cart] => 0 [id_product] => 145 [id_shop] => 1 [id_shop_group] => 0 [id_currency] => 0 [id_country] => 0 [id_group] => 0 [id_customer] => 0 [id_product_attribute] => 0 [price] => -1.000000 [from_quantity] => 1 [reduction] => 0.150000 [reduction_tax] => 1 [reduction_type] => percentage [from] => 0000-00-00 00:00:00 [to] => 0000-00-00 00:00:00 [score] => 48 ) [quantity] => 3 [quantity_all_versions] => 6 [id_image] => en-default [features] => Array ( ) [attachments] => Array ( ) [virtual] => 0 [pack] => 0 [packItems] => Array ( ) [nopackprice] => 0 [customization_required] => [attributes] => Array ( [2] => Array ( [id_attribute] => 14 [id_attribute_group] => 2 [name] => Black [group] => Color [reference] => MU-82008-991-XL [ean13] => 7040056325019 [isbn] => [upc] => ) [5] => Array ( [id_attribute] => 29 [id_attribute_group] => 5 [name] => XL [group] => Size [reference] => MU-82008-991-XL [ean13] => 7040056325019 [isbn] => [upc] => ) ) [rate] => 0 [tax_name] => [ecotax_rate] => 0 [unit_price] => [customizations] => Array ( [fields] => Array ( ) ) [id_customization] => 0 [is_customizable] => [show_quantities] => 1 [quantity_label] => Items [quantity_discounts] => Array ( ) [customer_group_discount] => 0 [title] => Corsica breathable deck jacket [images] => Array ( [0] => Array ( [bySize] => Array ( [small_default] => Array ( [url] => https://www.picksea.com/68968-small_default/corsica-breathable-deck-jacket.jpg [width] => 98 [height] => 98 ) [cart_default] => Array ( [url] => https://www.picksea.com/68968-cart_default/corsica-breathable-deck-jacket.jpg [width] => 125 [height] => 125 ) [home_default] => Array ( [url] => https://www.picksea.com/68968-home_default/corsica-breathable-deck-jacket.jpg [width] => 250 [height] => 250 ) [home_large] => Array ( [url] => https://www.picksea.com/68968-home_large/corsica-breathable-deck-jacket.jpg [width] => 280 [height] => 280 ) [medium_default] => Array ( [url] => https://www.picksea.com/68968-medium_default/corsica-breathable-deck-jacket.jpg [width] => 452 [height] => 452 ) [large_default] => Array ( [url] => https://www.picksea.com/68968-large_default/corsica-breathable-deck-jacket.jpg [width] => 800 [height] => 800 ) ) [small] => Array ( [url] => https://www.picksea.com/68968-small_default/corsica-breathable-deck-jacket.jpg [width] => 98 [height] => 98 ) [medium] => Array ( [url] => https://www.picksea.com/68968-home_large/corsica-breathable-deck-jacket.jpg [width] => 280 [height] => 280 ) [large] => Array ( [url] => https://www.picksea.com/68968-large_default/corsica-breathable-deck-jacket.jpg [width] => 800 [height] => 800 ) [legend] => [cover] => [id_image] => 68968 [position] => 5 [associatedVariants] => Array ( [0] => 170200 [1] => 170212 [2] => 170206 [3] => 170197 [4] => 170209 [5] => 170203 ) ) [1] => Array ( [bySize] => Array ( [small_default] => Array ( [url] => https://www.picksea.com/68969-small_default/corsica-breathable-deck-jacket.jpg [width] => 98 [height] => 98 ) [cart_default] => Array ( [url] => https://www.picksea.com/68969-cart_default/corsica-breathable-deck-jacket.jpg [width] => 125 [height] => 125 ) [home_default] => Array ( [url] => https://www.picksea.com/68969-home_default/corsica-breathable-deck-jacket.jpg [width] => 250 [height] => 250 ) [home_large] => Array ( [url] => https://www.picksea.com/68969-home_large/corsica-breathable-deck-jacket.jpg [width] => 280 [height] => 280 ) [medium_default] => Array ( [url] => https://www.picksea.com/68969-medium_default/corsica-breathable-deck-jacket.jpg [width] => 452 [height] => 452 ) [large_default] => Array ( [url] => https://www.picksea.com/68969-large_default/corsica-breathable-deck-jacket.jpg [width] => 800 [height] => 800 ) ) [small] => Array ( [url] => https://www.picksea.com/68969-small_default/corsica-breathable-deck-jacket.jpg [width] => 98 [height] => 98 ) [medium] => Array ( [url] => https://www.picksea.com/68969-home_large/corsica-breathable-deck-jacket.jpg [width] => 280 [height] => 280 ) [large] => Array ( [url] => https://www.picksea.com/68969-large_default/corsica-breathable-deck-jacket.jpg [width] => 800 [height] => 800 ) [legend] => [cover] => [id_image] => 68969 [position] => 6 [associatedVariants] => Array ( [0] => 170200 [1] => 170212 [2] => 170206 [3] => 170197 [4] => 170209 [5] => 170203 ) ) ) [cover] => Array ( [bySize] => Array ( [small_default] => Array ( [url] => https://www.picksea.com/68968-small_default/corsica-breathable-deck-jacket.jpg [width] => 98 [height] => 98 ) [cart_default] => Array ( [url] => https://www.picksea.com/68968-cart_default/corsica-breathable-deck-jacket.jpg [width] => 125 [height] => 125 ) [home_default] => Array ( [url] => https://www.picksea.com/68968-home_default/corsica-breathable-deck-jacket.jpg [width] => 250 [height] => 250 ) [home_large] => Array ( [url] => https://www.picksea.com/68968-home_large/corsica-breathable-deck-jacket.jpg [width] => 280 [height] => 280 ) [medium_default] => Array ( [url] => https://www.picksea.com/68968-medium_default/corsica-breathable-deck-jacket.jpg [width] => 452 [height] => 452 ) [large_default] => Array ( [url] => https://www.picksea.com/68968-large_default/corsica-breathable-deck-jacket.jpg [width] => 800 [height] => 800 ) ) [small] => Array ( [url] => https://www.picksea.com/68968-small_default/corsica-breathable-deck-jacket.jpg [width] => 98 [height] => 98 ) [medium] => Array ( [url] => https://www.picksea.com/68968-home_large/corsica-breathable-deck-jacket.jpg [width] => 280 [height] => 280 ) [large] => Array ( [url] => https://www.picksea.com/68968-large_default/corsica-breathable-deck-jacket.jpg [width] => 800 [height] => 800 ) [legend] => [cover] => [id_image] => 68968 [position] => 5 [associatedVariants] => Array ( [0] => 170200 [1] => 170212 [2] => 170206 [3] => 170197 [4] => 170209 [5] => 170203 ) ) [has_discount] => 1 [discount_type] => percentage [discount_percentage] => -15% [discount_percentage_absolute] => 15% [discount_amount] => €26.25 [discount_amount_to_display] => -€26.25 [price_amount] => 148.75 [regular_price_amount] => 175 [regular_price] => €175.00 [discount_to_display] => €26.25 [unit_price_full] => [show_availability] => 1 [availability_date] => [availability_message] => In stock [availability] => available ) [language:PrestaShop\PrestaShop\Adapter\Presenter\Product\ProductLazyArray:private] => Language Object ( [id] => 3 [name] => English GB (English) [iso_code] => en [locale] => en-US [language_code] => en [date_format_lite] => Y-m-d [date_format_full] => Y-m-d H:i:s [is_rtl] => 0 [active] => 1 [webserviceParameters:protected] => Array ( [objectNodeName] => language [objectsNodeName] => languages ) [translationsFilesAndVars:protected] => Array ( [fields] => _FIELDS [errors] => _ERRORS [admin] => _LANGADM [pdf] => _LANGPDF [tabs] => tabs ) [id_lang:protected] => [id_shop:protected] => 1 [id_shop_list] => Array ( ) [get_shop_from_context:protected] => 1 [table:protected] => lang [identifier:protected] => id_lang [fieldsRequired:protected] => Array ( [0] => name [1] => iso_code [2] => date_format_lite [3] => date_format_full ) [fieldsSize:protected] => Array ( [name] => 32 [iso_code] => 2 [locale] => 5 [language_code] => 5 [date_format_lite] => 32 [date_format_full] => 32 ) [fieldsValidate:protected] => Array ( [name] => isGenericName [iso_code] => isLanguageIsoCode [locale] => isLocale [language_code] => isLanguageCode [active] => isBool [is_rtl] => isBool [date_format_lite] => isPhpDateFormat [date_format_full] => isPhpDateFormat ) [fieldsRequiredLang:protected] => Array ( ) [fieldsSizeLang:protected] => Array ( ) [fieldsValidateLang:protected] => Array ( ) [tables:protected] => Array ( ) [image_dir:protected] => [image_format:protected] => jpg [translator:protected] => [def:protected] => Array ( [table] => lang [primary] => id_lang [fields] => Array ( [name] => Array ( [type] => 3 [validate] => isGenericName [required] => 1 [size] => 32 ) [iso_code] => Array ( [type] => 3 [validate] => isLanguageIsoCode [required] => 1 [size] => 2 ) [locale] => Array ( [type] => 3 [validate] => isLocale [size] => 5 ) [language_code] => Array ( [type] => 3 [validate] => isLanguageCode [size] => 5 ) [active] => Array ( [type] => 2 [validate] => isBool ) [is_rtl] => Array ( [type] => 2 [validate] => isBool ) [date_format_lite] => Array ( [type] => 3 [validate] => isPhpDateFormat [required] => 1 [size] => 32 ) [date_format_full] => Array ( [type] => 3 [validate] => isPhpDateFormat [required] => 1 [size] => 32 ) ) [classname] => Language ) [update_fields:protected] => [force_id] => ) [arrayAccessList:PrestaShop\PrestaShop\Adapter\Presenter\AbstractLazyArray:private] => ArrayObject Object ( [storage:ArrayObject:private] => Array ( [id] => Array ( [type] => method [value] => getId ) [attributes] => Array ( [type] => method [value] => getAttributes ) [show_price] => Array ( [type] => method [value] => getShowPrice ) [weight_unit] => Array ( [type] => method [value] => getWeightUnit ) [url] => Array ( [type] => method [value] => getUrl ) [canonical_url] => Array ( [type] => method [value] => getCanonicalUrl ) [add_to_cart_url] => Array ( [type] => method [value] => getAddToCartUrl ) [condition] => Array ( [type] => method [value] => getCondition ) [delivery_information] => Array ( [type] => method [value] => getDeliveryInformation ) [embedded_attributes] => Array ( [type] => method [value] => getEmbeddedAttributes ) [file_size_formatted] => Array ( [type] => method [value] => getFileSizeFormatted ) [attachments] => Array ( [type] => method [value] => getAttachments ) [quantity_discounts] => Array ( [type] => method [value] => getQuantityDiscounts ) [reference_to_display] => Array ( [type] => method [value] => getReferenceToDisplay ) [grouped_features] => Array ( [type] => method [value] => getGroupedFeatures ) [seo_availability] => Array ( [type] => method [value] => getSeoAvailability ) [labels] => Array ( [type] => method [value] => getLabels ) [ecotax] => Array ( [type] => method [value] => getEcotax ) [flags] => Array ( [type] => method [value] => getFlags ) [main_variants] => Array ( [type] => method [value] => getMainVariants ) [specific_references] => Array ( [type] => method [value] => getSpecificReferences ) [id_shop_default] => Array ( [type] => variable [value] => 1 ) [id_manufacturer] => Array ( [type] => variable [value] => 3 ) [id_supplier] => Array ( [type] => variable [value] => 3 ) [reference] => Array ( [type] => variable [value] => MU-82008 ) [supplier_reference] => Array ( [type] => variable [value] => ) [location] => Array ( [type] => variable [value] => ) [width] => Array ( [type] => variable [value] => 0.000000 ) [height] => Array ( [type] => variable [value] => 0.000000 ) [depth] => Array ( [type] => variable [value] => 0.000000 ) [weight] => Array ( [type] => variable [value] => 0.800000 ) [quantity_discount] => Array ( [type] => variable [value] => 0 ) [ean13] => Array ( [type] => variable [value] => 7040056325101 ) [isbn] => Array ( [type] => variable [value] => ) [upc] => Array ( [type] => variable [value] => ) [cache_is_pack] => Array ( [type] => variable [value] => 0 ) [cache_has_attachments] => Array ( [type] => variable [value] => 0 ) [is_virtual] => Array ( [type] => variable [value] => 0 ) [state] => Array ( [type] => variable [value] => 1 ) [additional_delivery_times] => Array ( [type] => variable [value] => 1 ) [delivery_in_stock] => Array ( [type] => variable [value] => ) [delivery_out_stock] => Array ( [type] => variable [value] => ) [id_category_default] => Array ( [type] => variable [value] => 140 ) [id_tax_rules_group] => Array ( [type] => variable [value] => 36 ) [on_sale] => Array ( [type] => variable [value] => 0 ) [online_only] => Array ( [type] => variable [value] => 0 ) [minimal_quantity] => Array ( [type] => variable [value] => 1 ) [low_stock_threshold] => Array ( [type] => variable [value] => ) [low_stock_alert] => Array ( [type] => variable [value] => 0 ) [price] => Array ( [type] => variable [value] => €148.75 ) [wholesale_price] => Array ( [type] => variable [value] => 105.000000 ) [unity] => Array ( [type] => variable [value] => 0.000000 ) [unit_price_ratio] => Array ( [type] => variable [value] => 0.000000 ) [additional_shipping_cost] => Array ( [type] => variable [value] => 0.00 ) [customizable] => Array ( [type] => variable [value] => 0 ) [text_fields] => Array ( [type] => variable [value] => 0 ) [uploadable_files] => Array ( [type] => variable [value] => 0 ) [redirect_type] => Array ( [type] => variable [value] => 301-category ) [id_type_redirected] => Array ( [type] => variable [value] => 140 ) [available_for_order] => Array ( [type] => variable [value] => 1 ) [available_date] => Array ( [type] => variable [value] => ) [show_condition] => Array ( [type] => variable [value] => 0 ) [indexed] => Array ( [type] => variable [value] => 0 ) [visibility] => Array ( [type] => variable [value] => both ) [cache_default_attribute] => Array ( [type] => variable [value] => 170209 ) [advanced_stock_management] => Array ( [type] => variable [value] => 0 ) [date_add] => Array ( [type] => variable [value] => 2011-04-04 12:26:10 ) [date_upd] => Array ( [type] => variable [value] => 2023-08-02 05:45:28 ) [pack_stock_type] => Array ( [type] => variable [value] => 3 ) [meta_description] => Array ( [type] => variable [value] => The Corsica windproof jacket is lined with softshell fleece designed by Musto for mid-season conditions at sea or on the dock. ) [meta_keywords] => Array ( [type] => variable [value] => jacket,softshell,corsica,regatta,boat,musto,sea clothes ) [meta_title] => Array ( [type] => variable [value] => Corsica Breathable Deck Jacket ) [link_rewrite] => Array ( [type] => variable [value] => corsica-breathable-deck-jacket ) [name] => Array ( [type] => variable [value] => Corsica breathable deck jacket ) [description] => Array ( [type] => variable [value] =>

Composition: 100% Polyamide,
Perfectly windproof and waterproof thanks to the heat-sealed seams
Warm and comfortable fleece lining
Available in men's and women's models on request. Ideal for making crew uniforms
Removable and adjustable hood
Front zipper with double slider
Adjustable cuffs with Velcro tabs,
Two side pockets and a chest pocket, closed by waterproof zipper
One inside zipped pocket with opening for a helmet
Adjustable base with drawcord
Easy care and quick drying fabric

) [description_short] => Array ( [type] => variable [value] =>

Corsica breathable deck jacket

The Corsica deck jacket is a technical and comfortable marine garment. It can be used as a stylish windbreaker or as a second layer under a watch jacket in extreme conditions. If you are looking for a waterproof windproof jacket, the Corsica is for you! This model also has a removable hood and a microfleece lining.

Discover the 2020 collection MUSTO on Picksea.com

The Corsica from Musto combines comfort and performance. Ideal for boating, it is a wise breathable deck jacket for your boat trips (cruising, regatta). Musto offers quality marine clothing for sailors and boaters. Also, find the whole Musto collection with different models of jackets on our Picksea shop.

Detailed characteristics of the Corsica breathable deck jacket

) [available_now] => Array ( [type] => variable [value] => In stock ) [available_later] => Array ( [type] => variable [value] => Shipped within 8 days ) [video] => Array ( [type] => variable [value] => ) [personnalisation] => Array ( [type] => variable [value] => 0 ) [markdown] => Array ( [type] => variable [value] => ) [catdecathon] => Array ( [type] => variable [value] => ) [id_product] => Array ( [type] => variable [value] => 145 ) [out_of_stock] => Array ( [type] => variable [value] => 0 ) [new] => Array ( [type] => variable [value] => 0 ) [id_product_attribute] => Array ( [type] => variable [value] => 170209 ) [quantity_wanted] => Array ( [type] => variable [value] => 1 ) [extraContent] => Array ( [type] => variable [value] => Array ( ) ) [allow_oosp] => Array ( [type] => variable [value] => 0 ) [category] => Array ( [type] => variable [value] => deck-jackets ) [category_name] => Array ( [type] => variable [value] => Deck Jackets ) [link] => Array ( [type] => variable [value] => https://www.picksea.com/en/corsica-breathable-deck-jacket-musto-145.html ) [attribute_price] => Array ( [type] => variable [value] => 0 ) [price_tax_exc] => Array ( [type] => variable [value] => 148.75 ) [price_without_reduction] => Array ( [type] => variable [value] => 175 ) [price_without_reduction_without_tax] => Array ( [type] => variable [value] => 175 ) [reduction] => Array ( [type] => variable [value] => 26.25 ) [reduction_without_tax] => Array ( [type] => variable [value] => 26.25 ) [specific_prices] => Array ( [type] => variable [value] => Array ( [id_specific_price] => 641234568 [id_specific_price_rule] => 0 [id_cart] => 0 [id_product] => 145 [id_shop] => 1 [id_shop_group] => 0 [id_currency] => 0 [id_country] => 0 [id_group] => 0 [id_customer] => 0 [id_product_attribute] => 0 [price] => -1.000000 [from_quantity] => 1 [reduction] => 0.150000 [reduction_tax] => 1 [reduction_type] => percentage [from] => 0000-00-00 00:00:00 [to] => 0000-00-00 00:00:00 [score] => 48 ) ) [quantity] => Array ( [type] => variable [value] => 3 ) [quantity_all_versions] => Array ( [type] => variable [value] => 6 ) [id_image] => Array ( [type] => variable [value] => en-default ) [features] => Array ( [type] => variable [value] => Array ( ) ) [virtual] => Array ( [type] => variable [value] => 0 ) [pack] => Array ( [type] => variable [value] => 0 ) [packItems] => Array ( [type] => variable [value] => Array ( ) ) [nopackprice] => Array ( [type] => variable [value] => 0 ) [customization_required] => Array ( [type] => variable [value] => ) [rate] => Array ( [type] => variable [value] => 0 ) [tax_name] => Array ( [type] => variable [value] => ) [ecotax_rate] => Array ( [type] => variable [value] => 0 ) [unit_price] => Array ( [type] => variable [value] => ) [customizations] => Array ( [type] => variable [value] => Array ( [fields] => Array ( ) ) ) [id_customization] => Array ( [type] => variable [value] => 0 ) [is_customizable] => Array ( [type] => variable [value] => ) [show_quantities] => Array ( [type] => variable [value] => 1 ) [quantity_label] => Array ( [type] => variable [value] => Items ) [customer_group_discount] => Array ( [type] => variable [value] => 0 ) [title] => Array ( [type] => variable [value] => Corsica breathable deck jacket ) [images] => Array ( [type] => variable [value] => Array ( [0] => Array ( [bySize] => Array ( [small_default] => Array ( [url] => https://www.picksea.com/68968-small_default/corsica-breathable-deck-jacket.jpg [width] => 98 [height] => 98 ) [cart_default] => Array ( [url] => https://www.picksea.com/68968-cart_default/corsica-breathable-deck-jacket.jpg [width] => 125 [height] => 125 ) [home_default] => Array ( [url] => https://www.picksea.com/68968-home_default/corsica-breathable-deck-jacket.jpg [width] => 250 [height] => 250 ) [home_large] => Array ( [url] => https://www.picksea.com/68968-home_large/corsica-breathable-deck-jacket.jpg [width] => 280 [height] => 280 ) [medium_default] => Array ( [url] => https://www.picksea.com/68968-medium_default/corsica-breathable-deck-jacket.jpg [width] => 452 [height] => 452 ) [large_default] => Array ( [url] => https://www.picksea.com/68968-large_default/corsica-breathable-deck-jacket.jpg [width] => 800 [height] => 800 ) ) [small] => Array ( [url] => https://www.picksea.com/68968-small_default/corsica-breathable-deck-jacket.jpg [width] => 98 [height] => 98 ) [medium] => Array ( [url] => https://www.picksea.com/68968-home_large/corsica-breathable-deck-jacket.jpg [width] => 280 [height] => 280 ) [large] => Array ( [url] => https://www.picksea.com/68968-large_default/corsica-breathable-deck-jacket.jpg [width] => 800 [height] => 800 ) [legend] => [cover] => [id_image] => 68968 [position] => 5 [associatedVariants] => Array ( [0] => 170200 [1] => 170212 [2] => 170206 [3] => 170197 [4] => 170209 [5] => 170203 ) ) [1] => Array ( [bySize] => Array ( [small_default] => Array ( [url] => https://www.picksea.com/68969-small_default/corsica-breathable-deck-jacket.jpg [width] => 98 [height] => 98 ) [cart_default] => Array ( [url] => https://www.picksea.com/68969-cart_default/corsica-breathable-deck-jacket.jpg [width] => 125 [height] => 125 ) [home_default] => Array ( [url] => https://www.picksea.com/68969-home_default/corsica-breathable-deck-jacket.jpg [width] => 250 [height] => 250 ) [home_large] => Array ( [url] => https://www.picksea.com/68969-home_large/corsica-breathable-deck-jacket.jpg [width] => 280 [height] => 280 ) [medium_default] => Array ( [url] => https://www.picksea.com/68969-medium_default/corsica-breathable-deck-jacket.jpg [width] => 452 [height] => 452 ) [large_default] => Array ( [url] => https://www.picksea.com/68969-large_default/corsica-breathable-deck-jacket.jpg [width] => 800 [height] => 800 ) ) [small] => Array ( [url] => https://www.picksea.com/68969-small_default/corsica-breathable-deck-jacket.jpg [width] => 98 [height] => 98 ) [medium] => Array ( [url] => https://www.picksea.com/68969-home_large/corsica-breathable-deck-jacket.jpg [width] => 280 [height] => 280 ) [large] => Array ( [url] => https://www.picksea.com/68969-large_default/corsica-breathable-deck-jacket.jpg [width] => 800 [height] => 800 ) [legend] => [cover] => [id_image] => 68969 [position] => 6 [associatedVariants] => Array ( [0] => 170200 [1] => 170212 [2] => 170206 [3] => 170197 [4] => 170209 [5] => 170203 ) ) ) ) [cover] => Array ( [type] => variable [value] => Array ( [bySize] => Array ( [small_default] => Array ( [url] => https://www.picksea.com/68968-small_default/corsica-breathable-deck-jacket.jpg [width] => 98 [height] => 98 ) [cart_default] => Array ( [url] => https://www.picksea.com/68968-cart_default/corsica-breathable-deck-jacket.jpg [width] => 125 [height] => 125 ) [home_default] => Array ( [url] => https://www.picksea.com/68968-home_default/corsica-breathable-deck-jacket.jpg [width] => 250 [height] => 250 ) [home_large] => Array ( [url] => https://www.picksea.com/68968-home_large/corsica-breathable-deck-jacket.jpg [width] => 280 [height] => 280 ) [medium_default] => Array ( [url] => https://www.picksea.com/68968-medium_default/corsica-breathable-deck-jacket.jpg [width] => 452 [height] => 452 ) [large_default] => Array ( [url] => https://www.picksea.com/68968-large_default/corsica-breathable-deck-jacket.jpg [width] => 800 [height] => 800 ) ) [small] => Array ( [url] => https://www.picksea.com/68968-small_default/corsica-breathable-deck-jacket.jpg [width] => 98 [height] => 98 ) [medium] => Array ( [url] => https://www.picksea.com/68968-home_large/corsica-breathable-deck-jacket.jpg [width] => 280 [height] => 280 ) [large] => Array ( [url] => https://www.picksea.com/68968-large_default/corsica-breathable-deck-jacket.jpg [width] => 800 [height] => 800 ) [legend] => [cover] => [id_image] => 68968 [position] => 5 [associatedVariants] => Array ( [0] => 170200 [1] => 170212 [2] => 170206 [3] => 170197 [4] => 170209 [5] => 170203 ) ) ) [has_discount] => Array ( [type] => variable [value] => 1 ) [discount_type] => Array ( [type] => variable [value] => percentage ) [discount_percentage] => Array ( [type] => variable [value] => -15% ) [discount_percentage_absolute] => Array ( [type] => variable [value] => 15% ) [discount_amount] => Array ( [type] => variable [value] => €26.25 ) [discount_amount_to_display] => Array ( [type] => variable [value] => -€26.25 ) [price_amount] => Array ( [type] => variable [value] => 148.75 ) [regular_price_amount] => Array ( [type] => variable [value] => 175 ) [regular_price] => Array ( [type] => variable [value] => €175.00 ) [discount_to_display] => Array ( [type] => variable [value] => €26.25 ) [unit_price_full] => Array ( [type] => variable [value] => ) [show_availability] => Array ( [type] => variable [value] => 1 ) [availability_date] => Array ( [type] => variable [value] => ) [availability_message] => Array ( [type] => variable [value] => In stock ) [availability] => Array ( [type] => variable [value] => available ) ) ) [arrayAccessIterator:PrestaShop\PrestaShop\Adapter\Presenter\AbstractLazyArray:private] => ArrayIterator Object ( [storage:ArrayIterator:private] => ArrayObject Object ( [storage:ArrayObject:private] => Array ( [id] => Array ( [type] => method [value] => getId ) [attributes] => Array ( [type] => method [value] => getAttributes ) [show_price] => Array ( [type] => method [value] => getShowPrice ) [weight_unit] => Array ( [type] => method [value] => getWeightUnit ) [url] => Array ( [type] => method [value] => getUrl ) [canonical_url] => Array ( [type] => method [value] => getCanonicalUrl ) [add_to_cart_url] => Array ( [type] => method [value] => getAddToCartUrl ) [condition] => Array ( [type] => method [value] => getCondition ) [delivery_information] => Array ( [type] => method [value] => getDeliveryInformation ) [embedded_attributes] => Array ( [type] => method [value] => getEmbeddedAttributes ) [file_size_formatted] => Array ( [type] => method [value] => getFileSizeFormatted ) [attachments] => Array ( [type] => method [value] => getAttachments ) [quantity_discounts] => Array ( [type] => method [value] => getQuantityDiscounts ) [reference_to_display] => Array ( [type] => method [value] => getReferenceToDisplay ) [grouped_features] => Array ( [type] => method [value] => getGroupedFeatures ) [seo_availability] => Array ( [type] => method [value] => getSeoAvailability ) [labels] => Array ( [type] => method [value] => getLabels ) [ecotax] => Array ( [type] => method [value] => getEcotax ) [flags] => Array ( [type] => method [value] => getFlags ) [main_variants] => Array ( [type] => method [value] => getMainVariants ) [specific_references] => Array ( [type] => method [value] => getSpecificReferences ) [id_shop_default] => Array ( [type] => variable [value] => 1 ) [id_manufacturer] => Array ( [type] => variable [value] => 3 ) [id_supplier] => Array ( [type] => variable [value] => 3 ) [reference] => Array ( [type] => variable [value] => MU-82008 ) [supplier_reference] => Array ( [type] => variable [value] => ) [location] => Array ( [type] => variable [value] => ) [width] => Array ( [type] => variable [value] => 0.000000 ) [height] => Array ( [type] => variable [value] => 0.000000 ) [depth] => Array ( [type] => variable [value] => 0.000000 ) [weight] => Array ( [type] => variable [value] => 0.800000 ) [quantity_discount] => Array ( [type] => variable [value] => 0 ) [ean13] => Array ( [type] => variable [value] => 7040056325101 ) [isbn] => Array ( [type] => variable [value] => ) [upc] => Array ( [type] => variable [value] => ) [cache_is_pack] => Array ( [type] => variable [value] => 0 ) [cache_has_attachments] => Array ( [type] => variable [value] => 0 ) [is_virtual] => Array ( [type] => variable [value] => 0 ) [state] => Array ( [type] => variable [value] => 1 ) [additional_delivery_times] => Array ( [type] => variable [value] => 1 ) [delivery_in_stock] => Array ( [type] => variable [value] => ) [delivery_out_stock] => Array ( [type] => variable [value] => ) [id_category_default] => Array ( [type] => variable [value] => 140 ) [id_tax_rules_group] => Array ( [type] => variable [value] => 36 ) [on_sale] => Array ( [type] => variable [value] => 0 ) [online_only] => Array ( [type] => variable [value] => 0 ) [minimal_quantity] => Array ( [type] => variable [value] => 1 ) [low_stock_threshold] => Array ( [type] => variable [value] => ) [low_stock_alert] => Array ( [type] => variable [value] => 0 ) [price] => Array ( [type] => variable [value] => €148.75 ) [wholesale_price] => Array ( [type] => variable [value] => 105.000000 ) [unity] => Array ( [type] => variable [value] => 0.000000 ) [unit_price_ratio] => Array ( [type] => variable [value] => 0.000000 ) [additional_shipping_cost] => Array ( [type] => variable [value] => 0.00 ) [customizable] => Array ( [type] => variable [value] => 0 ) [text_fields] => Array ( [type] => variable [value] => 0 ) [uploadable_files] => Array ( [type] => variable [value] => 0 ) [redirect_type] => Array ( [type] => variable [value] => 301-category ) [id_type_redirected] => Array ( [type] => variable [value] => 140 ) [available_for_order] => Array ( [type] => variable [value] => 1 ) [available_date] => Array ( [type] => variable [value] => ) [show_condition] => Array ( [type] => variable [value] => 0 ) [indexed] => Array ( [type] => variable [value] => 0 ) [visibility] => Array ( [type] => variable [value] => both ) [cache_default_attribute] => Array ( [type] => variable [value] => 170209 ) [advanced_stock_management] => Array ( [type] => variable [value] => 0 ) [date_add] => Array ( [type] => variable [value] => 2011-04-04 12:26:10 ) [date_upd] => Array ( [type] => variable [value] => 2023-08-02 05:45:28 ) [pack_stock_type] => Array ( [type] => variable [value] => 3 ) [meta_description] => Array ( [type] => variable [value] => The Corsica windproof jacket is lined with softshell fleece designed by Musto for mid-season conditions at sea or on the dock. ) [meta_keywords] => Array ( [type] => variable [value] => jacket,softshell,corsica,regatta,boat,musto,sea clothes ) [meta_title] => Array ( [type] => variable [value] => Corsica Breathable Deck Jacket ) [link_rewrite] => Array ( [type] => variable [value] => corsica-breathable-deck-jacket ) [name] => Array ( [type] => variable [value] => Corsica breathable deck jacket ) [description] => Array ( [type] => variable [value] =>

Composition: 100% Polyamide,
Perfectly windproof and waterproof thanks to the heat-sealed seams
Warm and comfortable fleece lining
Available in men's and women's models on request. Ideal for making crew uniforms
Removable and adjustable hood
Front zipper with double slider
Adjustable cuffs with Velcro tabs,
Two side pockets and a chest pocket, closed by waterproof zipper
One inside zipped pocket with opening for a helmet
Adjustable base with drawcord
Easy care and quick drying fabric

) [description_short] => Array ( [type] => variable [value] =>

Corsica breathable deck jacket

The Corsica deck jacket is a technical and comfortable marine garment. It can be used as a stylish windbreaker or as a second layer under a watch jacket in extreme conditions. If you are looking for a waterproof windproof jacket, the Corsica is for you! This model also has a removable hood and a microfleece lining.

Discover the 2020 collection MUSTO on Picksea.com

The Corsica from Musto combines comfort and performance. Ideal for boating, it is a wise breathable deck jacket for your boat trips (cruising, regatta). Musto offers quality marine clothing for sailors and boaters. Also, find the whole Musto collection with different models of jackets on our Picksea shop.

Detailed characteristics of the Corsica breathable deck jacket

) [available_now] => Array ( [type] => variable [value] => In stock ) [available_later] => Array ( [type] => variable [value] => Shipped within 8 days ) [video] => Array ( [type] => variable [value] => ) [personnalisation] => Array ( [type] => variable [value] => 0 ) [markdown] => Array ( [type] => variable [value] => ) [catdecathon] => Array ( [type] => variable [value] => ) [id_product] => Array ( [type] => variable [value] => 145 ) [out_of_stock] => Array ( [type] => variable [value] => 0 ) [new] => Array ( [type] => variable [value] => 0 ) [id_product_attribute] => Array ( [type] => variable [value] => 170209 ) [quantity_wanted] => Array ( [type] => variable [value] => 1 ) [extraContent] => Array ( [type] => variable [value] => Array ( ) ) [allow_oosp] => Array ( [type] => variable [value] => 0 ) [category] => Array ( [type] => variable [value] => deck-jackets ) [category_name] => Array ( [type] => variable [value] => Deck Jackets ) [link] => Array ( [type] => variable [value] => https://www.picksea.com/en/corsica-breathable-deck-jacket-musto-145.html ) [attribute_price] => Array ( [type] => variable [value] => 0 ) [price_tax_exc] => Array ( [type] => variable [value] => 148.75 ) [price_without_reduction] => Array ( [type] => variable [value] => 175 ) [price_without_reduction_without_tax] => Array ( [type] => variable [value] => 175 ) [reduction] => Array ( [type] => variable [value] => 26.25 ) [reduction_without_tax] => Array ( [type] => variable [value] => 26.25 ) [specific_prices] => Array ( [type] => variable [value] => Array ( [id_specific_price] => 641234568 [id_specific_price_rule] => 0 [id_cart] => 0 [id_product] => 145 [id_shop] => 1 [id_shop_group] => 0 [id_currency] => 0 [id_country] => 0 [id_group] => 0 [id_customer] => 0 [id_product_attribute] => 0 [price] => -1.000000 [from_quantity] => 1 [reduction] => 0.150000 [reduction_tax] => 1 [reduction_type] => percentage [from] => 0000-00-00 00:00:00 [to] => 0000-00-00 00:00:00 [score] => 48 ) ) [quantity] => Array ( [type] => variable [value] => 3 ) [quantity_all_versions] => Array ( [type] => variable [value] => 6 ) [id_image] => Array ( [type] => variable [value] => en-default ) [features] => Array ( [type] => variable [value] => Array ( ) ) [virtual] => Array ( [type] => variable [value] => 0 ) [pack] => Array ( [type] => variable [value] => 0 ) [packItems] => Array ( [type] => variable [value] => Array ( ) ) [nopackprice] => Array ( [type] => variable [value] => 0 ) [customization_required] => Array ( [type] => variable [value] => ) [rate] => Array ( [type] => variable [value] => 0 ) [tax_name] => Array ( [type] => variable [value] => ) [ecotax_rate] => Array ( [type] => variable [value] => 0 ) [unit_price] => Array ( [type] => variable [value] => ) [customizations] => Array ( [type] => variable [value] => Array ( [fields] => Array ( ) ) ) [id_customization] => Array ( [type] => variable [value] => 0 ) [is_customizable] => Array ( [type] => variable [value] => ) [show_quantities] => Array ( [type] => variable [value] => 1 ) [quantity_label] => Array ( [type] => variable [value] => Items ) [customer_group_discount] => Array ( [type] => variable [value] => 0 ) [title] => Array ( [type] => variable [value] => Corsica breathable deck jacket ) [images] => Array ( [type] => variable [value] => Array ( [0] => Array ( [bySize] => Array ( [small_default] => Array ( [url] => https://www.picksea.com/68968-small_default/corsica-breathable-deck-jacket.jpg [width] => 98 [height] => 98 ) [cart_default] => Array ( [url] => https://www.picksea.com/68968-cart_default/corsica-breathable-deck-jacket.jpg [width] => 125 [height] => 125 ) [home_default] => Array ( [url] => https://www.picksea.com/68968-home_default/corsica-breathable-deck-jacket.jpg [width] => 250 [height] => 250 ) [home_large] => Array ( [url] => https://www.picksea.com/68968-home_large/corsica-breathable-deck-jacket.jpg [width] => 280 [height] => 280 ) [medium_default] => Array ( [url] => https://www.picksea.com/68968-medium_default/corsica-breathable-deck-jacket.jpg [width] => 452 [height] => 452 ) [large_default] => Array ( [url] => https://www.picksea.com/68968-large_default/corsica-breathable-deck-jacket.jpg [width] => 800 [height] => 800 ) ) [small] => Array ( [url] => https://www.picksea.com/68968-small_default/corsica-breathable-deck-jacket.jpg [width] => 98 [height] => 98 ) [medium] => Array ( [url] => https://www.picksea.com/68968-home_large/corsica-breathable-deck-jacket.jpg [width] => 280 [height] => 280 ) [large] => Array ( [url] => https://www.picksea.com/68968-large_default/corsica-breathable-deck-jacket.jpg [width] => 800 [height] => 800 ) [legend] => [cover] => [id_image] => 68968 [position] => 5 [associatedVariants] => Array ( [0] => 170200 [1] => 170212 [2] => 170206 [3] => 170197 [4] => 170209 [5] => 170203 ) ) [1] => Array ( [bySize] => Array ( [small_default] => Array ( [url] => https://www.picksea.com/68969-small_default/corsica-breathable-deck-jacket.jpg [width] => 98 [height] => 98 ) [cart_default] => Array ( [url] => https://www.picksea.com/68969-cart_default/corsica-breathable-deck-jacket.jpg [width] => 125 [height] => 125 ) [home_default] => Array ( [url] => https://www.picksea.com/68969-home_default/corsica-breathable-deck-jacket.jpg [width] => 250 [height] => 250 ) [home_large] => Array ( [url] => https://www.picksea.com/68969-home_large/corsica-breathable-deck-jacket.jpg [width] => 280 [height] => 280 ) [medium_default] => Array ( [url] => https://www.picksea.com/68969-medium_default/corsica-breathable-deck-jacket.jpg [width] => 452 [height] => 452 ) [large_default] => Array ( [url] => https://www.picksea.com/68969-large_default/corsica-breathable-deck-jacket.jpg [width] => 800 [height] => 800 ) ) [small] => Array ( [url] => https://www.picksea.com/68969-small_default/corsica-breathable-deck-jacket.jpg [width] => 98 [height] => 98 ) [medium] => Array ( [url] => https://www.picksea.com/68969-home_large/corsica-breathable-deck-jacket.jpg [width] => 280 [height] => 280 ) [large] => Array ( [url] => https://www.picksea.com/68969-large_default/corsica-breathable-deck-jacket.jpg [width] => 800 [height] => 800 ) [legend] => [cover] => [id_image] => 68969 [position] => 6 [associatedVariants] => Array ( [0] => 170200 [1] => 170212 [2] => 170206 [3] => 170197 [4] => 170209 [5] => 170203 ) ) ) ) [cover] => Array ( [type] => variable [value] => Array ( [bySize] => Array ( [small_default] => Array ( [url] => https://www.picksea.com/68968-small_default/corsica-breathable-deck-jacket.jpg [width] => 98 [height] => 98 ) [cart_default] => Array ( [url] => https://www.picksea.com/68968-cart_default/corsica-breathable-deck-jacket.jpg [width] => 125 [height] => 125 ) [home_default] => Array ( [url] => https://www.picksea.com/68968-home_default/corsica-breathable-deck-jacket.jpg [width] => 250 [height] => 250 ) [home_large] => Array ( [url] => https://www.picksea.com/68968-home_large/corsica-breathable-deck-jacket.jpg [width] => 280 [height] => 280 ) [medium_default] => Array ( [url] => https://www.picksea.com/68968-medium_default/corsica-breathable-deck-jacket.jpg [width] => 452 [height] => 452 ) [large_default] => Array ( [url] => https://www.picksea.com/68968-large_default/corsica-breathable-deck-jacket.jpg [width] => 800 [height] => 800 ) ) [small] => Array ( [url] => https://www.picksea.com/68968-small_default/corsica-breathable-deck-jacket.jpg [width] => 98 [height] => 98 ) [medium] => Array ( [url] => https://www.picksea.com/68968-home_large/corsica-breathable-deck-jacket.jpg [width] => 280 [height] => 280 ) [large] => Array ( [url] => https://www.picksea.com/68968-large_default/corsica-breathable-deck-jacket.jpg [width] => 800 [height] => 800 ) [legend] => [cover] => [id_image] => 68968 [position] => 5 [associatedVariants] => Array ( [0] => 170200 [1] => 170212 [2] => 170206 [3] => 170197 [4] => 170209 [5] => 170203 ) ) ) [has_discount] => Array ( [type] => variable [value] => 1 ) [discount_type] => Array ( [type] => variable [value] => percentage ) [discount_percentage] => Array ( [type] => variable [value] => -15% ) [discount_percentage_absolute] => Array ( [type] => variable [value] => 15% ) [discount_amount] => Array ( [type] => variable [value] => €26.25 ) [discount_amount_to_display] => Array ( [type] => variable [value] => -€26.25 ) [price_amount] => Array ( [type] => variable [value] => 148.75 ) [regular_price_amount] => Array ( [type] => variable [value] => 175 ) [regular_price] => Array ( [type] => variable [value] => €175.00 ) [discount_to_display] => Array ( [type] => variable [value] => €26.25 ) [unit_price_full] => Array ( [type] => variable [value] => ) [show_availability] => Array ( [type] => variable [value] => 1 ) [availability_date] => Array ( [type] => variable [value] => ) [availability_message] => Array ( [type] => variable [value] => In stock ) [availability] => Array ( [type] => variable [value] => available ) ) ) ) [methodCacheResults:PrestaShop\PrestaShop\Adapter\Presenter\AbstractLazyArray:private] => Array ( [attributes] => Array ( [2] => Array ( [id_attribute] => 14 [id_attribute_group] => 2 [name] => Black [group] => Color [reference] => MU-82008-991-XL [ean13] => 7040056325019 [isbn] => [upc] => ) [5] => Array ( [id_attribute] => 29 [id_attribute_group] => 5 [name] => XL [group] => Size [reference] => MU-82008-991-XL [ean13] => 7040056325019 [isbn] => [upc] => ) ) [url] => https://www.picksea.com/en/corsica-breathable-deck-jacket-musto-145.html [weight_unit] => kg [reference_to_display] => MU-82008-991-XL [flags] => Array ( [discount] => Array ( [type] => discount [label] => -15% ) ) [embedded_attributes] => Array ( [id_shop_default] => 1 [id_manufacturer] => 3 [id_supplier] => 3 [reference] => MU-82008 [is_virtual] => 0 [delivery_in_stock] => [delivery_out_stock] => [id_category_default] => 140 [on_sale] => 0 [online_only] => 0 [ecotax] => 0 [minimal_quantity] => 1 [low_stock_threshold] => [low_stock_alert] => 0 [price] => €148.75 [unity] => 0.000000 [unit_price_ratio] => 0.000000 [additional_shipping_cost] => 0.00 [customizable] => 0 [text_fields] => 0 [uploadable_files] => 0 [redirect_type] => 301-category [id_type_redirected] => 140 [available_for_order] => 1 [available_date] => [show_condition] => 0 [condition] => new [show_price] => 1 [indexed] => 0 [visibility] => both [cache_default_attribute] => 170209 [advanced_stock_management] => 0 [date_add] => 2011-04-04 12:26:10 [date_upd] => 2023-08-02 05:45:28 [pack_stock_type] => 3 [meta_description] => The Corsica windproof jacket is lined with softshell fleece designed by Musto for mid-season conditions at sea or on the dock. [meta_keywords] => jacket,softshell,corsica,regatta,boat,musto,sea clothes [meta_title] => Corsica Breathable Deck Jacket [link_rewrite] => corsica-breathable-deck-jacket [name] => Corsica breathable deck jacket [description] =>

Composition: 100% Polyamide,
Perfectly windproof and waterproof thanks to the heat-sealed seams
Warm and comfortable fleece lining
Available in men's and women's models on request. Ideal for making crew uniforms
Removable and adjustable hood
Front zipper with double slider
Adjustable cuffs with Velcro tabs,
Two side pockets and a chest pocket, closed by waterproof zipper
One inside zipped pocket with opening for a helmet
Adjustable base with drawcord
Easy care and quick drying fabric

[description_short] =>

Corsica breathable deck jacket

The Corsica deck jacket is a technical and comfortable marine garment. It can be used as a stylish windbreaker or as a second layer under a watch jacket in extreme conditions. If you are looking for a waterproof windproof jacket, the Corsica is for you! This model also has a removable hood and a microfleece lining.

Discover the 2020 collection MUSTO on Picksea.com

The Corsica from Musto combines comfort and performance. Ideal for boating, it is a wise breathable deck jacket for your boat trips (cruising, regatta). Musto offers quality marine clothing for sailors and boaters. Also, find the whole Musto collection with different models of jackets on our Picksea shop.

Detailed characteristics of the Corsica breathable deck jacket

[available_now] => In stock [available_later] => Shipped within 8 days [id] => 145 [id_product] => 145 [out_of_stock] => 0 [new] => 0 [id_product_attribute] => 170209 [quantity_wanted] => 1 [extraContent] => Array ( ) [allow_oosp] => 0 [category] => deck-jackets [category_name] => Deck Jackets [link] => https://www.picksea.com/en/corsica-breathable-deck-jacket-musto-145.html [attribute_price] => 0 [price_tax_exc] => 148.75 [price_without_reduction] => 175 [reduction] => 26.25 [specific_prices] => Array ( [id_specific_price] => 641234568 [id_specific_price_rule] => 0 [id_cart] => 0 [id_product] => 145 [id_shop] => 1 [id_shop_group] => 0 [id_currency] => 0 [id_country] => 0 [id_group] => 0 [id_customer] => 0 [id_product_attribute] => 0 [price] => -1.000000 [from_quantity] => 1 [reduction] => 0.150000 [reduction_tax] => 1 [reduction_type] => percentage [from] => 0000-00-00 00:00:00 [to] => 0000-00-00 00:00:00 [score] => 48 ) [quantity] => 3 [quantity_all_versions] => 6 [id_image] => en-default [features] => Array ( ) [attachments] => Array ( ) [virtual] => 0 [pack] => 0 [packItems] => Array ( ) [nopackprice] => 0 [customization_required] => [attributes] => Array ( [2] => Array ( [id_attribute] => 14 [id_attribute_group] => 2 [name] => Black [group] => Color [reference] => MU-82008-991-XL [ean13] => 7040056325019 [isbn] => [upc] => ) [5] => Array ( [id_attribute] => 29 [id_attribute_group] => 5 [name] => XL [group] => Size [reference] => MU-82008-991-XL [ean13] => 7040056325019 [isbn] => [upc] => ) ) [rate] => 0 [tax_name] => [ecotax_rate] => 0 [unit_price] => [customizations] => Array ( [fields] => Array ( ) ) [id_customization] => 0 [is_customizable] => [show_quantities] => 1 [quantity_label] => Items [quantity_discounts] => Array ( ) [customer_group_discount] => 0 [images] => Array ( [0] => Array ( [bySize] => Array ( [small_default] => Array ( [url] => https://www.picksea.com/68968-small_default/corsica-breathable-deck-jacket.jpg [width] => 98 [height] => 98 ) [cart_default] => Array ( [url] => https://www.picksea.com/68968-cart_default/corsica-breathable-deck-jacket.jpg [width] => 125 [height] => 125 ) [home_default] => Array ( [url] => https://www.picksea.com/68968-home_default/corsica-breathable-deck-jacket.jpg [width] => 250 [height] => 250 ) [home_large] => Array ( [url] => https://www.picksea.com/68968-home_large/corsica-breathable-deck-jacket.jpg [width] => 280 [height] => 280 ) [medium_default] => Array ( [url] => https://www.picksea.com/68968-medium_default/corsica-breathable-deck-jacket.jpg [width] => 452 [height] => 452 ) [large_default] => Array ( [url] => https://www.picksea.com/68968-large_default/corsica-breathable-deck-jacket.jpg [width] => 800 [height] => 800 ) ) [small] => Array ( [url] => https://www.picksea.com/68968-small_default/corsica-breathable-deck-jacket.jpg [width] => 98 [height] => 98 ) [medium] => Array ( [url] => https://www.picksea.com/68968-home_large/corsica-breathable-deck-jacket.jpg [width] => 280 [height] => 280 ) [large] => Array ( [url] => https://www.picksea.com/68968-large_default/corsica-breathable-deck-jacket.jpg [width] => 800 [height] => 800 ) [legend] => [cover] => [id_image] => 68968 [position] => 5 [associatedVariants] => Array ( [0] => 170200 [1] => 170212 [2] => 170206 [3] => 170197 [4] => 170209 [5] => 170203 ) ) [1] => Array ( [bySize] => Array ( [small_default] => Array ( [url] => https://www.picksea.com/68969-small_default/corsica-breathable-deck-jacket.jpg [width] => 98 [height] => 98 ) [cart_default] => Array ( [url] => https://www.picksea.com/68969-cart_default/corsica-breathable-deck-jacket.jpg [width] => 125 [height] => 125 ) [home_default] => Array ( [url] => https://www.picksea.com/68969-home_default/corsica-breathable-deck-jacket.jpg [width] => 250 [height] => 250 ) [home_large] => Array ( [url] => https://www.picksea.com/68969-home_large/corsica-breathable-deck-jacket.jpg [width] => 280 [height] => 280 ) [medium_default] => Array ( [url] => https://www.picksea.com/68969-medium_default/corsica-breathable-deck-jacket.jpg [width] => 452 [height] => 452 ) [large_default] => Array ( [url] => https://www.picksea.com/68969-large_default/corsica-breathable-deck-jacket.jpg [width] => 800 [height] => 800 ) ) [small] => Array ( [url] => https://www.picksea.com/68969-small_default/corsica-breathable-deck-jacket.jpg [width] => 98 [height] => 98 ) [medium] => Array ( [url] => https://www.picksea.com/68969-home_large/corsica-breathable-deck-jacket.jpg [width] => 280 [height] => 280 ) [large] => Array ( [url] => https://www.picksea.com/68969-large_default/corsica-breathable-deck-jacket.jpg [width] => 800 [height] => 800 ) [legend] => [cover] => [id_image] => 68969 [position] => 6 [associatedVariants] => Array ( [0] => 170200 [1] => 170212 [2] => 170206 [3] => 170197 [4] => 170209 [5] => 170203 ) ) ) [cover] => Array ( [bySize] => Array ( [small_default] => Array ( [url] => https://www.picksea.com/68968-small_default/corsica-breathable-deck-jacket.jpg [width] => 98 [height] => 98 ) [cart_default] => Array ( [url] => https://www.picksea.com/68968-cart_default/corsica-breathable-deck-jacket.jpg [width] => 125 [height] => 125 ) [home_default] => Array ( [url] => https://www.picksea.com/68968-home_default/corsica-breathable-deck-jacket.jpg [width] => 250 [height] => 250 ) [home_large] => Array ( [url] => https://www.picksea.com/68968-home_large/corsica-breathable-deck-jacket.jpg [width] => 280 [height] => 280 ) [medium_default] => Array ( [url] => https://www.picksea.com/68968-medium_default/corsica-breathable-deck-jacket.jpg [width] => 452 [height] => 452 ) [large_default] => Array ( [url] => https://www.picksea.com/68968-large_default/corsica-breathable-deck-jacket.jpg [width] => 800 [height] => 800 ) ) [small] => Array ( [url] => https://www.picksea.com/68968-small_default/corsica-breathable-deck-jacket.jpg [width] => 98 [height] => 98 ) [medium] => Array ( [url] => https://www.picksea.com/68968-home_large/corsica-breathable-deck-jacket.jpg [width] => 280 [height] => 280 ) [large] => Array ( [url] => https://www.picksea.com/68968-large_default/corsica-breathable-deck-jacket.jpg [width] => 800 [height] => 800 ) [legend] => [cover] => [id_image] => 68968 [position] => 5 [associatedVariants] => Array ( [0] => 170200 [1] => 170212 [2] => 170206 [3] => 170197 [4] => 170209 [5] => 170203 ) ) [has_discount] => 1 [discount_type] => percentage [discount_percentage] => -15% [discount_percentage_absolute] => 15% [discount_amount] => €26.25 [discount_amount_to_display] => -€26.25 [price_amount] => 148.75 [unit_price_full] => [show_availability] => 1 [availability_date] => [availability_message] => In stock [availability] => available ) [id] => 145 [show_price] => 1 [labels] => Array ( [tax_short] => (tax incl.) [tax_long] => Tax included ) [ecotax] => Array ( [value] => €0.00 [amount] => 0 [rate] => 0 ) ) ) 1

Livraison en points relais : Gratuit
Detailed features

Corsica breathable deck jacket
The Corsica deck jacket is a technical and comfortable marine garment. It can be used as a stylish windbreaker or as a second layer under a watch jacket in extreme conditions. If you are looking for a waterproof windproof jacket, the Corsica is for you! This model also has a removable hood and a microfleece lining.
Discover the 2020 collection MUSTO on Picksea.com
The Corsica from Musto combines comfort and performance. Ideal for boating, it is a wise breathable deck jacket for your boat trips (cruising, regatta). Musto offers quality marine clothing for sailors and boaters. Also, find the whole Musto collection with different models of jackets on our Picksea shop.
Detailed characteristics of the Corsica breathable deck jacket
Composition: 100% Polyamide,
Perfectly windproof and waterproof thanks to the heat-sealed seams
Warm and comfortable fleece lining
Available in men's and women's models on request. Ideal for making crew uniforms
Removable and adjustable hood
Front zipper with double slider
Adjustable cuffs with Velcro tabs,
Two side pockets and a chest pocket, closed by waterproof zipper
One inside zipped pocket with opening for a helmet
Adjustable base with drawcord
Easy care and quick drying fabric
In the same category
4 other products seleted for you
Size guide