available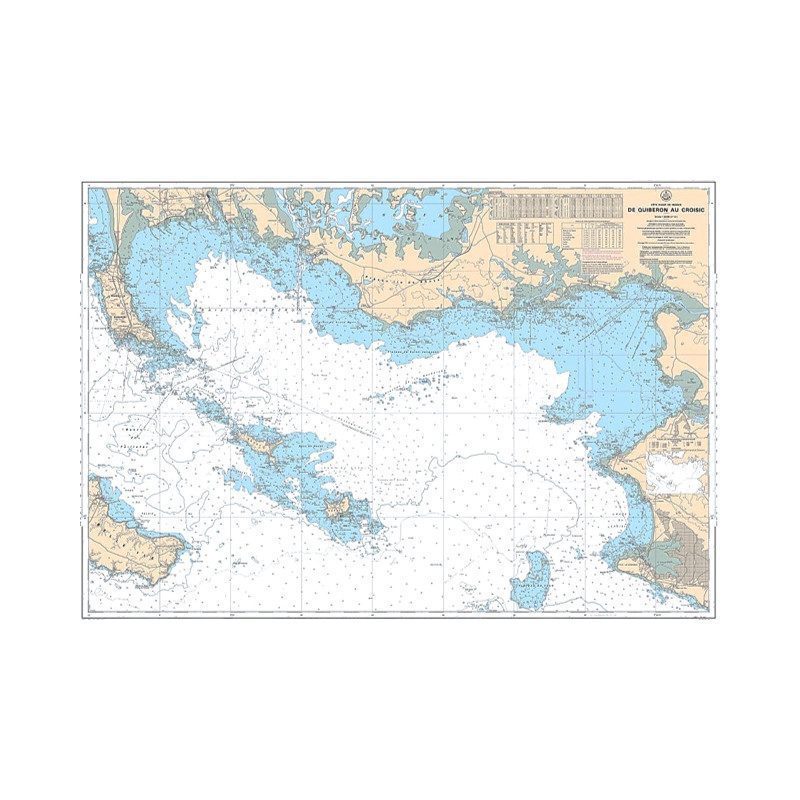 check_circle Shipped within 24h
PrestaShop\PrestaShop\Adapter\Presenter\Product\ProductLazyArray Object ( [imageRetriever:PrestaShop\PrestaShop\Adapter\Presenter\Product\ProductLazyArray:private] => PrestaShop\PrestaShop\Adapter\Image\ImageRetriever Object ( [link:PrestaShop\PrestaShop\Adapter\Image\ImageRetriever:private] => Link Object ( [allow:protected] => 1 [url:protected] => /index.php [protocol_link] => https:// [protocol_content] => https:// [ssl_enable:protected] => 1 [urlShopId:protected] => [supportedBrowser] => ) ) [link:PrestaShop\PrestaShop\Adapter\Presenter\Product\ProductLazyArray:private] => Link Object ( [allow:protected] => 1 [url:protected] => /index.php [protocol_link] => https:// [protocol_content] => https:// [ssl_enable:protected] => 1 [urlShopId:protected] => [supportedBrowser] => ) [priceFormatter:PrestaShop\PrestaShop\Adapter\Presenter\Product\ProductLazyArray:private] => PrestaShop\PrestaShop\Adapter\Product\PriceFormatter Object ( ) [productColorsRetriever:PrestaShop\PrestaShop\Adapter\Presenter\Product\ProductLazyArray:private] => PrestaShop\PrestaShop\Adapter\Product\ProductColorsRetriever Object ( ) [translator:PrestaShop\PrestaShop\Adapter\Presenter\Product\ProductLazyArray:private] => PrestaShopBundle\Translation\TranslatorComponent Object ( [catalogues:protected] => Array ( [en-US] => Symfony\Component\Translation\MessageCatalogue Object ( [messages:Symfony\Component\Translation\MessageCatalogue:private] => Array ( [en-US] => Array ( [OK] => OK [No] => No [Yes] => Yes [Write your review] => Write your review [Sorry, your review cannot be posted.] => Sorry, your review cannot be posted. [Title] => Title [Your name] => Your name [Review] => Review [Required fields] => Required fields [Cancel] => Cancel [Send] => Send [Your comment has been submitted and will be available once approved by a moderator.] => Your comment has been submitted and will be available once approved by a moderator. [Your comment has been added!] => Your comment has been added! [Review sent] => Review sent [Your review cannot be sent] => Your review cannot be sent [By %1$s] => By %1$s [Report abuse] => Report abuse [Comments] => Comments [Sorry, your review appreciation cannot be sent.] => Sorry, your review appreciation cannot be sent. [Sorry, your abuse report cannot be sent.] => Sorry, your abuse report cannot be sent. [Last] => Last [Your review appreciation cannot be sent] => Your review appreciation cannot be sent [Report comment] => Report comment [Are you sure that you want to report this comment?] => Are you sure that you want to report this comment? [Report sent] => Report sent [Your report has been submitted and will be considered by a moderator.] => Your report has been submitted and will be considered by a moderator. [Your report cannot be sent] => Your report cannot be sent ) [ShopThemeGlobal] => Array ( [Créez votre compte professionnel] => Create your professional account [Demandez un devis] => Request a quote [Plus de 300 clients nous font confiance] => More than 300 customers trust us [Notre sélection de produits par métiers] => Our selection of products by trade [Vêtements pêche / Marin pêcheur] => Fishing clothes / Fisherman [Vêtements poissonnier] => Fishmonger's clothing [Vêtement moniteur de voile] => Sailing instructor clothing [Vêtement aquaculteur] => Aquaculturist clothing [Vêtement pisciliculteur] => Fish farmer's clothing [Vêtement conchyliculteur] => Conchyliculteur clothing [Vêtement de pluie professionnel] => Professional rainwear [+ 5000 produits] => + 5000 products [référencés pour vous] => referenced for you [+ 300 clients] => + 300 customers [nous font confiance] => trust us ) [ShopThemeGlobal ] => Array ( [Vêtements skipper] => Skipper clothing ) ) [metadata:Symfony\Component\Translation\MessageCatalogue:private] => Array ( ) [resources:Symfony\Component\Translation\MessageCatalogue:private] => Array ( ) [locale:Symfony\Component\Translation\MessageCatalogue:private] => en-US [fallbackCatalogue:Symfony\Component\Translation\MessageCatalogue:private] => [parent:Symfony\Component\Translation\MessageCatalogue:private] => ) ) [locale:Symfony\Component\Translation\Translator:private] => en-US [fallbackLocales:Symfony\Component\Translation\Translator:private] => Array ( ) [loaders:Symfony\Component\Translation\Translator:private] => Array ( ) [resources:Symfony\Component\Translation\Translator:private] => Array ( ) [formatter:Symfony\Component\Translation\Translator:private] => Symfony\Component\Translation\Formatter\MessageFormatter Object ( [selector:Symfony\Component\Translation\Formatter\MessageFormatter:private] => Symfony\Component\Translation\MessageSelector Object ( ) ) [cacheDir:Symfony\Component\Translation\Translator:private] => /home/httpd/html/www.picksea.com/var/cache/prod/translations [debug:Symfony\Component\Translation\Translator:private] => [configCacheFactory:Symfony\Component\Translation\Translator:private] => Symfony\Component\Config\ConfigCacheFactory Object ( [debug:Symfony\Component\Config\ConfigCacheFactory:private] => ) ) [settings:protected] => PrestaShop\PrestaShop\Core\Product\ProductPresentationSettings Object ( [catalog_mode] => [catalog_mode_with_prices] => 0 [restricted_country_mode] => [include_taxes] => 1 [allow_add_variant_to_cart_from_listing] => 1 [stock_management_enabled] => 1 [showPrices] => 1 [lastRemainingItems] => 0 ) [product:protected] => Array ( [id_shop_default] => 1 [id_manufacturer] => 40 [id_supplier] => 10270 [reference] => SH-9999 [supplier_reference] => DSH9999NDSg [location] => [width] => 0.000000 [height] => 0.000000 [depth] => 0.000000 [weight] => 0.500000 [quantity_discount] => 0 [ean13] => 3518080699993 [isbn] => [upc] => [cache_is_pack] => 0 [cache_has_attachments] => 0 [is_virtual] => 0 [state] => 1 [additional_delivery_times] => 1 [delivery_in_stock] => [delivery_out_stock] => [id_category_default] => 106829 [id_tax_rules_group] => 37 [on_sale] => 0 [online_only] => 0 [ecotax] => 0 [minimal_quantity] => 1 [low_stock_threshold] => [low_stock_alert] => 0 [price] => €34.79 [wholesale_price] => 21.915180 [unity] => 0 [unit_price_ratio] => 0.000000 [additional_shipping_cost] => 0.00 [customizable] => 0 [text_fields] => 0 [uploadable_files] => 0 [redirect_type] => 301-category [id_type_redirected] => 106793 [available_for_order] => 1 [available_date] => [show_condition] => 0 [condition] => new [show_price] => 1 [indexed] => 1 [visibility] => both [cache_default_attribute] => 170213 [advanced_stock_management] => 0 [date_add] => 2013-02-08 12:58:10 [date_upd] => 2023-12-01 17:38:43 [pack_stock_type] => 3 [meta_description] => The Shom card essential to pass the Offshore Permit Examination [meta_keywords] => vagnon,edition,marine,code,permis bateau [meta_title] => Marine chart 9999 of the SHOM | Offshore Permit Exam [link_rewrite] => marine-chart-9999-shom-offshore-exam [name] => Marine Chart 9999 - French Offshore licence [description] =>

The 9999 nautical chart is only to be used for the examination of the offshore extension of the pleasure boat licence and cannot be used for navigation (many indications are different from the same area on the official navigation chart 7033 L).

Important to know: the organising administration (the Maritime Affairs) keeps the card as an examination copy

Folded size A4 (297 x 210 cm)
Open size A0 (84 x 119 cm)
Scale: 1/50000
Exercise and examination chart not usable for navigation

[description_short] =>

SHOM chart 9999 for the french offshore licence exam

The SHOM chart 9999 is the official chart for the offshore licence examination which allows you to navigate beyond 6 miles from a shelter. The 9999 chart is also used to do all the exercises to prepare for the exam.

Training and preparation for the french offshore licence (theory test)

After passing the coastal licence (and perhaps also the inland waterway licence), you want to extend your navigation area to the "high seas"! To do this, you need to obtain a offshore licence to sail motorboats beyond 6 miles from a shelter (it is also very useful for sailing boats). You can read the article "Everything you need to know about the offshore licence".

The chart 9999 is the official chart to take the offshore licence exam. Of course, this SHOM 9999 chart also allows you to work on all the exercises and mock exams in your school boat or as an independent candidate, to prepare for the tests for the offshore extension of the sea boat licence.

The SHOM 9999 chart is a special marine chart but it contains all the information of a real navigation chart (scale of latitudes and longitudes, coasts, probes, dangers, beacons, lighthouses, currents, ...). You can plot routes and bearings and position points, or measure distances as on a real chart. See the article "Determining a route in direction and distance" on our blog.

The SHOM (Services Hydrographique et Océanographique de la Marine) is the public organisation in charge of collecting data (soundings, currents, coastline, ...) and distributing this information, in particular in the form of nautical charts. Find here all our other SHOM charts.

Characteristics of the SHOM 9999 Special Offshore Exam Chart

[available_now] => Shipped within 24h [available_later] => Shipped within 5 days [video] => [personnalisation] => 0 [markdown] => [catdecathon] => [id] => 11728 [id_product] => 11728 [out_of_stock] => 2 [new] => 0 [id_product_attribute] => 170213 [quantity_wanted] => 1 [extraContent] => Array ( ) [allow_oosp] => 1 [category] => exam-charts [category_name] => Exam charts [link] => https://www.picksea.com/en/marine-chart-9999-shom-offshore-exam-shom-11728.html [attribute_price] => 0 [price_tax_exc] => 34.78673 [price_without_reduction] => 34.78673 [price_without_reduction_without_tax] => 34.78673 [reduction] => 0 [reduction_without_tax] => 0 [specific_prices] => [quantity] => 25 [quantity_all_versions] => 24 [id_image] => en-default [features] => Array ( [0] => Array ( [name] => Manufacturing [value] => Made in france [id_feature] => 32 [position] => 16 ) [1] => Array ( [name] => Upselling [value] => 1 [id_feature] => 255 [position] => 18 ) ) [attachments] => Array ( ) [virtual] => 0 [pack] => 0 [packItems] => Array ( ) [nopackprice] => 0 [customization_required] => [attributes] => Array ( [30] => Array ( [id_attribute] => 23825 [id_attribute_group] => 30 [name] => Folded [group] => Cards [reference] => 9999NSG [ean13] => 3518080699993 [isbn] => [upc] => ) ) [rate] => 0 [tax_name] => [ecotax_rate] => 0 [unit_price] => [customizations] => Array ( [fields] => Array ( ) ) [id_customization] => 0 [is_customizable] => [show_quantities] => 1 [quantity_label] => Items [quantity_discounts] => Array ( ) [customer_group_discount] => 0 [title] => Marine Chart 9999 - French Offshore licence [images] => Array ( [0] => Array ( [bySize] => Array ( [small_default] => Array ( [url] => https://www.picksea.com/61275-small_default/marine-chart-9999-shom-offshore-exam.jpg [width] => 98 [height] => 98 ) [cart_default] => Array ( [url] => https://www.picksea.com/61275-cart_default/marine-chart-9999-shom-offshore-exam.jpg [width] => 125 [height] => 125 ) [home_default] => Array ( [url] => https://www.picksea.com/61275-home_default/marine-chart-9999-shom-offshore-exam.jpg [width] => 250 [height] => 250 ) [home_large] => Array ( [url] => https://www.picksea.com/61275-home_large/marine-chart-9999-shom-offshore-exam.jpg [width] => 280 [height] => 280 ) [medium_default] => Array ( [url] => https://www.picksea.com/61275-medium_default/marine-chart-9999-shom-offshore-exam.jpg [width] => 452 [height] => 452 ) [large_default] => Array ( [url] => https://www.picksea.com/61275-large_default/marine-chart-9999-shom-offshore-exam.jpg [width] => 800 [height] => 800 ) ) [small] => Array ( [url] => https://www.picksea.com/61275-small_default/marine-chart-9999-shom-offshore-exam.jpg [width] => 98 [height] => 98 ) [medium] => Array ( [url] => https://www.picksea.com/61275-home_large/marine-chart-9999-shom-offshore-exam.jpg [width] => 280 [height] => 280 ) [large] => Array ( [url] => https://www.picksea.com/61275-large_default/marine-chart-9999-shom-offshore-exam.jpg [width] => 800 [height] => 800 ) [legend] => [cover] => [id_image] => 61275 [position] => 1 [associatedVariants] => Array ( [0] => 170213 ) ) [1] => Array ( [bySize] => Array ( [small_default] => Array ( [url] => https://www.picksea.com/68961-small_default/marine-chart-9999-shom-offshore-exam.jpg [width] => 98 [height] => 98 ) [cart_default] => Array ( [url] => https://www.picksea.com/68961-cart_default/marine-chart-9999-shom-offshore-exam.jpg [width] => 125 [height] => 125 ) [home_default] => Array ( [url] => https://www.picksea.com/68961-home_default/marine-chart-9999-shom-offshore-exam.jpg [width] => 250 [height] => 250 ) [home_large] => Array ( [url] => https://www.picksea.com/68961-home_large/marine-chart-9999-shom-offshore-exam.jpg [width] => 280 [height] => 280 ) [medium_default] => Array ( [url] => https://www.picksea.com/68961-medium_default/marine-chart-9999-shom-offshore-exam.jpg [width] => 452 [height] => 452 ) [large_default] => Array ( [url] => https://www.picksea.com/68961-large_default/marine-chart-9999-shom-offshore-exam.jpg [width] => 800 [height] => 800 ) ) [small] => Array ( [url] => https://www.picksea.com/68961-small_default/marine-chart-9999-shom-offshore-exam.jpg [width] => 98 [height] => 98 ) [medium] => Array ( [url] => https://www.picksea.com/68961-home_large/marine-chart-9999-shom-offshore-exam.jpg [width] => 280 [height] => 280 ) [large] => Array ( [url] => https://www.picksea.com/68961-large_default/marine-chart-9999-shom-offshore-exam.jpg [width] => 800 [height] => 800 ) [legend] => [cover] => [id_image] => 68961 [position] => 2 [associatedVariants] => Array ( [0] => 170213 ) ) [2] => Array ( [bySize] => Array ( [small_default] => Array ( [url] => https://www.picksea.com/68962-small_default/marine-chart-9999-shom-offshore-exam.jpg [width] => 98 [height] => 98 ) [cart_default] => Array ( [url] => https://www.picksea.com/68962-cart_default/marine-chart-9999-shom-offshore-exam.jpg [width] => 125 [height] => 125 ) [home_default] => Array ( [url] => https://www.picksea.com/68962-home_default/marine-chart-9999-shom-offshore-exam.jpg [width] => 250 [height] => 250 ) [home_large] => Array ( [url] => https://www.picksea.com/68962-home_large/marine-chart-9999-shom-offshore-exam.jpg [width] => 280 [height] => 280 ) [medium_default] => Array ( [url] => https://www.picksea.com/68962-medium_default/marine-chart-9999-shom-offshore-exam.jpg [width] => 452 [height] => 452 ) [large_default] => Array ( [url] => https://www.picksea.com/68962-large_default/marine-chart-9999-shom-offshore-exam.jpg [width] => 800 [height] => 800 ) ) [small] => Array ( [url] => https://www.picksea.com/68962-small_default/marine-chart-9999-shom-offshore-exam.jpg [width] => 98 [height] => 98 ) [medium] => Array ( [url] => https://www.picksea.com/68962-home_large/marine-chart-9999-shom-offshore-exam.jpg [width] => 280 [height] => 280 ) [large] => Array ( [url] => https://www.picksea.com/68962-large_default/marine-chart-9999-shom-offshore-exam.jpg [width] => 800 [height] => 800 ) [legend] => [cover] => 1 [id_image] => 68962 [position] => 3 [associatedVariants] => Array ( [0] => 170213 [1] => 170214 ) ) ) [cover] => Array ( [bySize] => Array ( [small_default] => Array ( [url] => https://www.picksea.com/68962-small_default/marine-chart-9999-shom-offshore-exam.jpg [width] => 98 [height] => 98 ) [cart_default] => Array ( [url] => https://www.picksea.com/68962-cart_default/marine-chart-9999-shom-offshore-exam.jpg [width] => 125 [height] => 125 ) [home_default] => Array ( [url] => https://www.picksea.com/68962-home_default/marine-chart-9999-shom-offshore-exam.jpg [width] => 250 [height] => 250 ) [home_large] => Array ( [url] => https://www.picksea.com/68962-home_large/marine-chart-9999-shom-offshore-exam.jpg [width] => 280 [height] => 280 ) [medium_default] => Array ( [url] => https://www.picksea.com/68962-medium_default/marine-chart-9999-shom-offshore-exam.jpg [width] => 452 [height] => 452 ) [large_default] => Array ( [url] => https://www.picksea.com/68962-large_default/marine-chart-9999-shom-offshore-exam.jpg [width] => 800 [height] => 800 ) ) [small] => Array ( [url] => https://www.picksea.com/68962-small_default/marine-chart-9999-shom-offshore-exam.jpg [width] => 98 [height] => 98 ) [medium] => Array ( [url] => https://www.picksea.com/68962-home_large/marine-chart-9999-shom-offshore-exam.jpg [width] => 280 [height] => 280 ) [large] => Array ( [url] => https://www.picksea.com/68962-large_default/marine-chart-9999-shom-offshore-exam.jpg [width] => 800 [height] => 800 ) [legend] => [cover] => 1 [id_image] => 68962 [position] => 3 [associatedVariants] => Array ( [0] => 170213 [1] => 170214 ) ) [has_discount] => [discount_type] => [discount_percentage] => [discount_percentage_absolute] => [discount_amount] => [discount_amount_to_display] => [price_amount] => 34.79 [regular_price_amount] => 34.79 [regular_price] => €34.79 [discount_to_display] => [unit_price_full] => [show_availability] => 1 [availability_date] => [availability_message] => Shipped within 24h [availability] => available ) [language:PrestaShop\PrestaShop\Adapter\Presenter\Product\ProductLazyArray:private] => Language Object ( [id] => 3 [name] => English GB (English) [iso_code] => en [locale] => en-US [language_code] => en [date_format_lite] => Y-m-d [date_format_full] => Y-m-d H:i:s [is_rtl] => 0 [active] => 1 [webserviceParameters:protected] => Array ( [objectNodeName] => language [objectsNodeName] => languages ) [translationsFilesAndVars:protected] => Array ( [fields] => _FIELDS [errors] => _ERRORS [admin] => _LANGADM [pdf] => _LANGPDF [tabs] => tabs ) [id_lang:protected] => [id_shop:protected] => 1 [id_shop_list] => Array ( ) [get_shop_from_context:protected] => 1 [table:protected] => lang [identifier:protected] => id_lang [fieldsRequired:protected] => Array ( [0] => name [1] => iso_code [2] => date_format_lite [3] => date_format_full ) [fieldsSize:protected] => Array ( [name] => 32 [iso_code] => 2 [locale] => 5 [language_code] => 5 [date_format_lite] => 32 [date_format_full] => 32 ) [fieldsValidate:protected] => Array ( [name] => isGenericName [iso_code] => isLanguageIsoCode [locale] => isLocale [language_code] => isLanguageCode [active] => isBool [is_rtl] => isBool [date_format_lite] => isPhpDateFormat [date_format_full] => isPhpDateFormat ) [fieldsRequiredLang:protected] => Array ( ) [fieldsSizeLang:protected] => Array ( ) [fieldsValidateLang:protected] => Array ( ) [tables:protected] => Array ( ) [image_dir:protected] => [image_format:protected] => jpg [translator:protected] => [def:protected] => Array ( [table] => lang [primary] => id_lang [fields] => Array ( [name] => Array ( [type] => 3 [validate] => isGenericName [required] => 1 [size] => 32 ) [iso_code] => Array ( [type] => 3 [validate] => isLanguageIsoCode [required] => 1 [size] => 2 ) [locale] => Array ( [type] => 3 [validate] => isLocale [size] => 5 ) [language_code] => Array ( [type] => 3 [validate] => isLanguageCode [size] => 5 ) [active] => Array ( [type] => 2 [validate] => isBool ) [is_rtl] => Array ( [type] => 2 [validate] => isBool ) [date_format_lite] => Array ( [type] => 3 [validate] => isPhpDateFormat [required] => 1 [size] => 32 ) [date_format_full] => Array ( [type] => 3 [validate] => isPhpDateFormat [required] => 1 [size] => 32 ) ) [classname] => Language ) [update_fields:protected] => [force_id] => ) [arrayAccessList:PrestaShop\PrestaShop\Adapter\Presenter\AbstractLazyArray:private] => ArrayObject Object ( [storage:ArrayObject:private] => Array ( [id] => Array ( [type] => method [value] => getId ) [attributes] => Array ( [type] => method [value] => getAttributes ) [show_price] => Array ( [type] => method [value] => getShowPrice ) [weight_unit] => Array ( [type] => method [value] => getWeightUnit ) [url] => Array ( [type] => method [value] => getUrl ) [canonical_url] => Array ( [type] => method [value] => getCanonicalUrl ) [add_to_cart_url] => Array ( [type] => method [value] => getAddToCartUrl ) [condition] => Array ( [type] => method [value] => getCondition ) [delivery_information] => Array ( [type] => method [value] => getDeliveryInformation ) [embedded_attributes] => Array ( [type] => method [value] => getEmbeddedAttributes ) [file_size_formatted] => Array ( [type] => method [value] => getFileSizeFormatted ) [attachments] => Array ( [type] => method [value] => getAttachments ) [quantity_discounts] => Array ( [type] => method [value] => getQuantityDiscounts ) [reference_to_display] => Array ( [type] => method [value] => getReferenceToDisplay ) [grouped_features] => Array ( [type] => method [value] => getGroupedFeatures ) [seo_availability] => Array ( [type] => method [value] => getSeoAvailability ) [labels] => Array ( [type] => method [value] => getLabels ) [ecotax] => Array ( [type] => method [value] => getEcotax ) [flags] => Array ( [type] => method [value] => getFlags ) [main_variants] => Array ( [type] => method [value] => getMainVariants ) [specific_references] => Array ( [type] => method [value] => getSpecificReferences ) [id_shop_default] => Array ( [type] => variable [value] => 1 ) [id_manufacturer] => Array ( [type] => variable [value] => 40 ) [id_supplier] => Array ( [type] => variable [value] => 10270 ) [reference] => Array ( [type] => variable [value] => SH-9999 ) [supplier_reference] => Array ( [type] => variable [value] => DSH9999NDSg ) [location] => Array ( [type] => variable [value] => ) [width] => Array ( [type] => variable [value] => 0.000000 ) [height] => Array ( [type] => variable [value] => 0.000000 ) [depth] => Array ( [type] => variable [value] => 0.000000 ) [weight] => Array ( [type] => variable [value] => 0.500000 ) [quantity_discount] => Array ( [type] => variable [value] => 0 ) [ean13] => Array ( [type] => variable [value] => 3518080699993 ) [isbn] => Array ( [type] => variable [value] => ) [upc] => Array ( [type] => variable [value] => ) [cache_is_pack] => Array ( [type] => variable [value] => 0 ) [cache_has_attachments] => Array ( [type] => variable [value] => 0 ) [is_virtual] => Array ( [type] => variable [value] => 0 ) [state] => Array ( [type] => variable [value] => 1 ) [additional_delivery_times] => Array ( [type] => variable [value] => 1 ) [delivery_in_stock] => Array ( [type] => variable [value] => ) [delivery_out_stock] => Array ( [type] => variable [value] => ) [id_category_default] => Array ( [type] => variable [value] => 106829 ) [id_tax_rules_group] => Array ( [type] => variable [value] => 37 ) [on_sale] => Array ( [type] => variable [value] => 0 ) [online_only] => Array ( [type] => variable [value] => 0 ) [minimal_quantity] => Array ( [type] => variable [value] => 1 ) [low_stock_threshold] => Array ( [type] => variable [value] => ) [low_stock_alert] => Array ( [type] => variable [value] => 0 ) [price] => Array ( [type] => variable [value] => €34.79 ) [wholesale_price] => Array ( [type] => variable [value] => 21.915180 ) [unity] => Array ( [type] => variable [value] => 0 ) [unit_price_ratio] => Array ( [type] => variable [value] => 0.000000 ) [additional_shipping_cost] => Array ( [type] => variable [value] => 0.00 ) [customizable] => Array ( [type] => variable [value] => 0 ) [text_fields] => Array ( [type] => variable [value] => 0 ) [uploadable_files] => Array ( [type] => variable [value] => 0 ) [redirect_type] => Array ( [type] => variable [value] => 301-category ) [id_type_redirected] => Array ( [type] => variable [value] => 106793 ) [available_for_order] => Array ( [type] => variable [value] => 1 ) [available_date] => Array ( [type] => variable [value] => ) [show_condition] => Array ( [type] => variable [value] => 0 ) [indexed] => Array ( [type] => variable [value] => 1 ) [visibility] => Array ( [type] => variable [value] => both ) [cache_default_attribute] => Array ( [type] => variable [value] => 170213 ) [advanced_stock_management] => Array ( [type] => variable [value] => 0 ) [date_add] => Array ( [type] => variable [value] => 2013-02-08 12:58:10 ) [date_upd] => Array ( [type] => variable [value] => 2023-12-01 17:38:43 ) [pack_stock_type] => Array ( [type] => variable [value] => 3 ) [meta_description] => Array ( [type] => variable [value] => The Shom card essential to pass the Offshore Permit Examination ) [meta_keywords] => Array ( [type] => variable [value] => vagnon,edition,marine,code,permis bateau ) [meta_title] => Array ( [type] => variable [value] => Marine chart 9999 of the SHOM | Offshore Permit Exam ) [link_rewrite] => Array ( [type] => variable [value] => marine-chart-9999-shom-offshore-exam ) [name] => Array ( [type] => variable [value] => Marine Chart 9999 - French Offshore licence ) [description] => Array ( [type] => variable [value] =>

The 9999 nautical chart is only to be used for the examination of the offshore extension of the pleasure boat licence and cannot be used for navigation (many indications are different from the same area on the official navigation chart 7033 L).

Important to know: the organising administration (the Maritime Affairs) keeps the card as an examination copy

Folded size A4 (297 x 210 cm)
Open size A0 (84 x 119 cm)
Scale: 1/50000
Exercise and examination chart not usable for navigation

) [description_short] => Array ( [type] => variable [value] =>

SHOM chart 9999 for the french offshore licence exam

The SHOM chart 9999 is the official chart for the offshore licence examination which allows you to navigate beyond 6 miles from a shelter. The 9999 chart is also used to do all the exercises to prepare for the exam.

Training and preparation for the french offshore licence (theory test)

After passing the coastal licence (and perhaps also the inland waterway licence), you want to extend your navigation area to the "high seas"! To do this, you need to obtain a offshore licence to sail motorboats beyond 6 miles from a shelter (it is also very useful for sailing boats). You can read the article "Everything you need to know about the offshore licence".

The chart 9999 is the official chart to take the offshore licence exam. Of course, this SHOM 9999 chart also allows you to work on all the exercises and mock exams in your school boat or as an independent candidate, to prepare for the tests for the offshore extension of the sea boat licence.

The SHOM 9999 chart is a special marine chart but it contains all the information of a real navigation chart (scale of latitudes and longitudes, coasts, probes, dangers, beacons, lighthouses, currents, ...). You can plot routes and bearings and position points, or measure distances as on a real chart. See the article "Determining a route in direction and distance" on our blog.

The SHOM (Services Hydrographique et Océanographique de la Marine) is the public organisation in charge of collecting data (soundings, currents, coastline, ...) and distributing this information, in particular in the form of nautical charts. Find here all our other SHOM charts.

Characteristics of the SHOM 9999 Special Offshore Exam Chart

) [available_now] => Array ( [type] => variable [value] => Shipped within 24h ) [available_later] => Array ( [type] => variable [value] => Shipped within 5 days ) [video] => Array ( [type] => variable [value] => ) [personnalisation] => Array ( [type] => variable [value] => 0 ) [markdown] => Array ( [type] => variable [value] => ) [catdecathon] => Array ( [type] => variable [value] => ) [id_product] => Array ( [type] => variable [value] => 11728 ) [out_of_stock] => Array ( [type] => variable [value] => 2 ) [new] => Array ( [type] => variable [value] => 0 ) [id_product_attribute] => Array ( [type] => variable [value] => 170213 ) [quantity_wanted] => Array ( [type] => variable [value] => 1 ) [extraContent] => Array ( [type] => variable [value] => Array ( ) ) [allow_oosp] => Array ( [type] => variable [value] => 1 ) [category] => Array ( [type] => variable [value] => exam-charts ) [category_name] => Array ( [type] => variable [value] => Exam charts ) [link] => Array ( [type] => variable [value] => https://www.picksea.com/en/marine-chart-9999-shom-offshore-exam-shom-11728.html ) [attribute_price] => Array ( [type] => variable [value] => 0 ) [price_tax_exc] => Array ( [type] => variable [value] => 34.78673 ) [price_without_reduction] => Array ( [type] => variable [value] => 34.78673 ) [price_without_reduction_without_tax] => Array ( [type] => variable [value] => 34.78673 ) [reduction] => Array ( [type] => variable [value] => 0 ) [reduction_without_tax] => Array ( [type] => variable [value] => 0 ) [specific_prices] => Array ( [type] => variable [value] => ) [quantity] => Array ( [type] => variable [value] => 25 ) [quantity_all_versions] => Array ( [type] => variable [value] => 24 ) [id_image] => Array ( [type] => variable [value] => en-default ) [features] => Array ( [type] => variable [value] => Array ( [0] => Array ( [name] => Manufacturing [value] => Made in france [id_feature] => 32 [position] => 16 ) [1] => Array ( [name] => Upselling [value] => 1 [id_feature] => 255 [position] => 18 ) ) ) [virtual] => Array ( [type] => variable [value] => 0 ) [pack] => Array ( [type] => variable [value] => 0 ) [packItems] => Array ( [type] => variable [value] => Array ( ) ) [nopackprice] => Array ( [type] => variable [value] => 0 ) [customization_required] => Array ( [type] => variable [value] => ) [rate] => Array ( [type] => variable [value] => 0 ) [tax_name] => Array ( [type] => variable [value] => ) [ecotax_rate] => Array ( [type] => variable [value] => 0 ) [unit_price] => Array ( [type] => variable [value] => ) [customizations] => Array ( [type] => variable [value] => Array ( [fields] => Array ( ) ) ) [id_customization] => Array ( [type] => variable [value] => 0 ) [is_customizable] => Array ( [type] => variable [value] => ) [show_quantities] => Array ( [type] => variable [value] => 1 ) [quantity_label] => Array ( [type] => variable [value] => Items ) [customer_group_discount] => Array ( [type] => variable [value] => 0 ) [title] => Array ( [type] => variable [value] => Marine Chart 9999 - French Offshore licence ) [images] => Array ( [type] => variable [value] => Array ( [0] => Array ( [bySize] => Array ( [small_default] => Array ( [url] => https://www.picksea.com/61275-small_default/marine-chart-9999-shom-offshore-exam.jpg [width] => 98 [height] => 98 ) [cart_default] => Array ( [url] => https://www.picksea.com/61275-cart_default/marine-chart-9999-shom-offshore-exam.jpg [width] => 125 [height] => 125 ) [home_default] => Array ( [url] => https://www.picksea.com/61275-home_default/marine-chart-9999-shom-offshore-exam.jpg [width] => 250 [height] => 250 ) [home_large] => Array ( [url] => https://www.picksea.com/61275-home_large/marine-chart-9999-shom-offshore-exam.jpg [width] => 280 [height] => 280 ) [medium_default] => Array ( [url] => https://www.picksea.com/61275-medium_default/marine-chart-9999-shom-offshore-exam.jpg [width] => 452 [height] => 452 ) [large_default] => Array ( [url] => https://www.picksea.com/61275-large_default/marine-chart-9999-shom-offshore-exam.jpg [width] => 800 [height] => 800 ) ) [small] => Array ( [url] => https://www.picksea.com/61275-small_default/marine-chart-9999-shom-offshore-exam.jpg [width] => 98 [height] => 98 ) [medium] => Array ( [url] => https://www.picksea.com/61275-home_large/marine-chart-9999-shom-offshore-exam.jpg [width] => 280 [height] => 280 ) [large] => Array ( [url] => https://www.picksea.com/61275-large_default/marine-chart-9999-shom-offshore-exam.jpg [width] => 800 [height] => 800 ) [legend] => [cover] => [id_image] => 61275 [position] => 1 [associatedVariants] => Array ( [0] => 170213 ) ) [1] => Array ( [bySize] => Array ( [small_default] => Array ( [url] => https://www.picksea.com/68961-small_default/marine-chart-9999-shom-offshore-exam.jpg [width] => 98 [height] => 98 ) [cart_default] => Array ( [url] => https://www.picksea.com/68961-cart_default/marine-chart-9999-shom-offshore-exam.jpg [width] => 125 [height] => 125 ) [home_default] => Array ( [url] => https://www.picksea.com/68961-home_default/marine-chart-9999-shom-offshore-exam.jpg [width] => 250 [height] => 250 ) [home_large] => Array ( [url] => https://www.picksea.com/68961-home_large/marine-chart-9999-shom-offshore-exam.jpg [width] => 280 [height] => 280 ) [medium_default] => Array ( [url] => https://www.picksea.com/68961-medium_default/marine-chart-9999-shom-offshore-exam.jpg [width] => 452 [height] => 452 ) [large_default] => Array ( [url] => https://www.picksea.com/68961-large_default/marine-chart-9999-shom-offshore-exam.jpg [width] => 800 [height] => 800 ) ) [small] => Array ( [url] => https://www.picksea.com/68961-small_default/marine-chart-9999-shom-offshore-exam.jpg [width] => 98 [height] => 98 ) [medium] => Array ( [url] => https://www.picksea.com/68961-home_large/marine-chart-9999-shom-offshore-exam.jpg [width] => 280 [height] => 280 ) [large] => Array ( [url] => https://www.picksea.com/68961-large_default/marine-chart-9999-shom-offshore-exam.jpg [width] => 800 [height] => 800 ) [legend] => [cover] => [id_image] => 68961 [position] => 2 [associatedVariants] => Array ( [0] => 170213 ) ) [2] => Array ( [bySize] => Array ( [small_default] => Array ( [url] => https://www.picksea.com/68962-small_default/marine-chart-9999-shom-offshore-exam.jpg [width] => 98 [height] => 98 ) [cart_default] => Array ( [url] => https://www.picksea.com/68962-cart_default/marine-chart-9999-shom-offshore-exam.jpg [width] => 125 [height] => 125 ) [home_default] => Array ( [url] => https://www.picksea.com/68962-home_default/marine-chart-9999-shom-offshore-exam.jpg [width] => 250 [height] => 250 ) [home_large] => Array ( [url] => https://www.picksea.com/68962-home_large/marine-chart-9999-shom-offshore-exam.jpg [width] => 280 [height] => 280 ) [medium_default] => Array ( [url] => https://www.picksea.com/68962-medium_default/marine-chart-9999-shom-offshore-exam.jpg [width] => 452 [height] => 452 ) [large_default] => Array ( [url] => https://www.picksea.com/68962-large_default/marine-chart-9999-shom-offshore-exam.jpg [width] => 800 [height] => 800 ) ) [small] => Array ( [url] => https://www.picksea.com/68962-small_default/marine-chart-9999-shom-offshore-exam.jpg [width] => 98 [height] => 98 ) [medium] => Array ( [url] => https://www.picksea.com/68962-home_large/marine-chart-9999-shom-offshore-exam.jpg [width] => 280 [height] => 280 ) [large] => Array ( [url] => https://www.picksea.com/68962-large_default/marine-chart-9999-shom-offshore-exam.jpg [width] => 800 [height] => 800 ) [legend] => [cover] => 1 [id_image] => 68962 [position] => 3 [associatedVariants] => Array ( [0] => 170213 [1] => 170214 ) ) ) ) [cover] => Array ( [type] => variable [value] => Array ( [bySize] => Array ( [small_default] => Array ( [url] => https://www.picksea.com/68962-small_default/marine-chart-9999-shom-offshore-exam.jpg [width] => 98 [height] => 98 ) [cart_default] => Array ( [url] => https://www.picksea.com/68962-cart_default/marine-chart-9999-shom-offshore-exam.jpg [width] => 125 [height] => 125 ) [home_default] => Array ( [url] => https://www.picksea.com/68962-home_default/marine-chart-9999-shom-offshore-exam.jpg [width] => 250 [height] => 250 ) [home_large] => Array ( [url] => https://www.picksea.com/68962-home_large/marine-chart-9999-shom-offshore-exam.jpg [width] => 280 [height] => 280 ) [medium_default] => Array ( [url] => https://www.picksea.com/68962-medium_default/marine-chart-9999-shom-offshore-exam.jpg [width] => 452 [height] => 452 ) [large_default] => Array ( [url] => https://www.picksea.com/68962-large_default/marine-chart-9999-shom-offshore-exam.jpg [width] => 800 [height] => 800 ) ) [small] => Array ( [url] => https://www.picksea.com/68962-small_default/marine-chart-9999-shom-offshore-exam.jpg [width] => 98 [height] => 98 ) [medium] => Array ( [url] => https://www.picksea.com/68962-home_large/marine-chart-9999-shom-offshore-exam.jpg [width] => 280 [height] => 280 ) [large] => Array ( [url] => https://www.picksea.com/68962-large_default/marine-chart-9999-shom-offshore-exam.jpg [width] => 800 [height] => 800 ) [legend] => [cover] => 1 [id_image] => 68962 [position] => 3 [associatedVariants] => Array ( [0] => 170213 [1] => 170214 ) ) ) [has_discount] => Array ( [type] => variable [value] => ) [discount_type] => Array ( [type] => variable [value] => ) [discount_percentage] => Array ( [type] => variable [value] => ) [discount_percentage_absolute] => Array ( [type] => variable [value] => ) [discount_amount] => Array ( [type] => variable [value] => ) [discount_amount_to_display] => Array ( [type] => variable [value] => ) [price_amount] => Array ( [type] => variable [value] => 34.79 ) [regular_price_amount] => Array ( [type] => variable [value] => 34.79 ) [regular_price] => Array ( [type] => variable [value] => €34.79 ) [discount_to_display] => Array ( [type] => variable [value] => ) [unit_price_full] => Array ( [type] => variable [value] => ) [show_availability] => Array ( [type] => variable [value] => 1 ) [availability_date] => Array ( [type] => variable [value] => ) [availability_message] => Array ( [type] => variable [value] => Shipped within 24h ) [availability] => Array ( [type] => variable [value] => available ) ) ) [arrayAccessIterator:PrestaShop\PrestaShop\Adapter\Presenter\AbstractLazyArray:private] => ArrayIterator Object ( [storage:ArrayIterator:private] => ArrayObject Object ( [storage:ArrayObject:private] => Array ( [id] => Array ( [type] => method [value] => getId ) [attributes] => Array ( [type] => method [value] => getAttributes ) [show_price] => Array ( [type] => method [value] => getShowPrice ) [weight_unit] => Array ( [type] => method [value] => getWeightUnit ) [url] => Array ( [type] => method [value] => getUrl ) [canonical_url] => Array ( [type] => method [value] => getCanonicalUrl ) [add_to_cart_url] => Array ( [type] => method [value] => getAddToCartUrl ) [condition] => Array ( [type] => method [value] => getCondition ) [delivery_information] => Array ( [type] => method [value] => getDeliveryInformation ) [embedded_attributes] => Array ( [type] => method [value] => getEmbeddedAttributes ) [file_size_formatted] => Array ( [type] => method [value] => getFileSizeFormatted ) [attachments] => Array ( [type] => method [value] => getAttachments ) [quantity_discounts] => Array ( [type] => method [value] => getQuantityDiscounts ) [reference_to_display] => Array ( [type] => method [value] => getReferenceToDisplay ) [grouped_features] => Array ( [type] => method [value] => getGroupedFeatures ) [seo_availability] => Array ( [type] => method [value] => getSeoAvailability ) [labels] => Array ( [type] => method [value] => getLabels ) [ecotax] => Array ( [type] => method [value] => getEcotax ) [flags] => Array ( [type] => method [value] => getFlags ) [main_variants] => Array ( [type] => method [value] => getMainVariants ) [specific_references] => Array ( [type] => method [value] => getSpecificReferences ) [id_shop_default] => Array ( [type] => variable [value] => 1 ) [id_manufacturer] => Array ( [type] => variable [value] => 40 ) [id_supplier] => Array ( [type] => variable [value] => 10270 ) [reference] => Array ( [type] => variable [value] => SH-9999 ) [supplier_reference] => Array ( [type] => variable [value] => DSH9999NDSg ) [location] => Array ( [type] => variable [value] => ) [width] => Array ( [type] => variable [value] => 0.000000 ) [height] => Array ( [type] => variable [value] => 0.000000 ) [depth] => Array ( [type] => variable [value] => 0.000000 ) [weight] => Array ( [type] => variable [value] => 0.500000 ) [quantity_discount] => Array ( [type] => variable [value] => 0 ) [ean13] => Array ( [type] => variable [value] => 3518080699993 ) [isbn] => Array ( [type] => variable [value] => ) [upc] => Array ( [type] => variable [value] => ) [cache_is_pack] => Array ( [type] => variable [value] => 0 ) [cache_has_attachments] => Array ( [type] => variable [value] => 0 ) [is_virtual] => Array ( [type] => variable [value] => 0 ) [state] => Array ( [type] => variable [value] => 1 ) [additional_delivery_times] => Array ( [type] => variable [value] => 1 ) [delivery_in_stock] => Array ( [type] => variable [value] => ) [delivery_out_stock] => Array ( [type] => variable [value] => ) [id_category_default] => Array ( [type] => variable [value] => 106829 ) [id_tax_rules_group] => Array ( [type] => variable [value] => 37 ) [on_sale] => Array ( [type] => variable [value] => 0 ) [online_only] => Array ( [type] => variable [value] => 0 ) [minimal_quantity] => Array ( [type] => variable [value] => 1 ) [low_stock_threshold] => Array ( [type] => variable [value] => ) [low_stock_alert] => Array ( [type] => variable [value] => 0 ) [price] => Array ( [type] => variable [value] => €34.79 ) [wholesale_price] => Array ( [type] => variable [value] => 21.915180 ) [unity] => Array ( [type] => variable [value] => 0 ) [unit_price_ratio] => Array ( [type] => variable [value] => 0.000000 ) [additional_shipping_cost] => Array ( [type] => variable [value] => 0.00 ) [customizable] => Array ( [type] => variable [value] => 0 ) [text_fields] => Array ( [type] => variable [value] => 0 ) [uploadable_files] => Array ( [type] => variable [value] => 0 ) [redirect_type] => Array ( [type] => variable [value] => 301-category ) [id_type_redirected] => Array ( [type] => variable [value] => 106793 ) [available_for_order] => Array ( [type] => variable [value] => 1 ) [available_date] => Array ( [type] => variable [value] => ) [show_condition] => Array ( [type] => variable [value] => 0 ) [indexed] => Array ( [type] => variable [value] => 1 ) [visibility] => Array ( [type] => variable [value] => both ) [cache_default_attribute] => Array ( [type] => variable [value] => 170213 ) [advanced_stock_management] => Array ( [type] => variable [value] => 0 ) [date_add] => Array ( [type] => variable [value] => 2013-02-08 12:58:10 ) [date_upd] => Array ( [type] => variable [value] => 2023-12-01 17:38:43 ) [pack_stock_type] => Array ( [type] => variable [value] => 3 ) [meta_description] => Array ( [type] => variable [value] => The Shom card essential to pass the Offshore Permit Examination ) [meta_keywords] => Array ( [type] => variable [value] => vagnon,edition,marine,code,permis bateau ) [meta_title] => Array ( [type] => variable [value] => Marine chart 9999 of the SHOM | Offshore Permit Exam ) [link_rewrite] => Array ( [type] => variable [value] => marine-chart-9999-shom-offshore-exam ) [name] => Array ( [type] => variable [value] => Marine Chart 9999 - French Offshore licence ) [description] => Array ( [type] => variable [value] =>

The 9999 nautical chart is only to be used for the examination of the offshore extension of the pleasure boat licence and cannot be used for navigation (many indications are different from the same area on the official navigation chart 7033 L).

Important to know: the organising administration (the Maritime Affairs) keeps the card as an examination copy

Folded size A4 (297 x 210 cm)
Open size A0 (84 x 119 cm)
Scale: 1/50000
Exercise and examination chart not usable for navigation

) [description_short] => Array ( [type] => variable [value] =>

SHOM chart 9999 for the french offshore licence exam

The SHOM chart 9999 is the official chart for the offshore licence examination which allows you to navigate beyond 6 miles from a shelter. The 9999 chart is also used to do all the exercises to prepare for the exam.

Training and preparation for the french offshore licence (theory test)

After passing the coastal licence (and perhaps also the inland waterway licence), you want to extend your navigation area to the "high seas"! To do this, you need to obtain a offshore licence to sail motorboats beyond 6 miles from a shelter (it is also very useful for sailing boats). You can read the article "Everything you need to know about the offshore licence".

The chart 9999 is the official chart to take the offshore licence exam. Of course, this SHOM 9999 chart also allows you to work on all the exercises and mock exams in your school boat or as an independent candidate, to prepare for the tests for the offshore extension of the sea boat licence.

The SHOM 9999 chart is a special marine chart but it contains all the information of a real navigation chart (scale of latitudes and longitudes, coasts, probes, dangers, beacons, lighthouses, currents, ...). You can plot routes and bearings and position points, or measure distances as on a real chart. See the article "Determining a route in direction and distance" on our blog.

The SHOM (Services Hydrographique et Océanographique de la Marine) is the public organisation in charge of collecting data (soundings, currents, coastline, ...) and distributing this information, in particular in the form of nautical charts. Find here all our other SHOM charts.

Characteristics of the SHOM 9999 Special Offshore Exam Chart

) [available_now] => Array ( [type] => variable [value] => Shipped within 24h ) [available_later] => Array ( [type] => variable [value] => Shipped within 5 days ) [video] => Array ( [type] => variable [value] => ) [personnalisation] => Array ( [type] => variable [value] => 0 ) [markdown] => Array ( [type] => variable [value] => ) [catdecathon] => Array ( [type] => variable [value] => ) [id_product] => Array ( [type] => variable [value] => 11728 ) [out_of_stock] => Array ( [type] => variable [value] => 2 ) [new] => Array ( [type] => variable [value] => 0 ) [id_product_attribute] => Array ( [type] => variable [value] => 170213 ) [quantity_wanted] => Array ( [type] => variable [value] => 1 ) [extraContent] => Array ( [type] => variable [value] => Array ( ) ) [allow_oosp] => Array ( [type] => variable [value] => 1 ) [category] => Array ( [type] => variable [value] => exam-charts ) [category_name] => Array ( [type] => variable [value] => Exam charts ) [link] => Array ( [type] => variable [value] => https://www.picksea.com/en/marine-chart-9999-shom-offshore-exam-shom-11728.html ) [attribute_price] => Array ( [type] => variable [value] => 0 ) [price_tax_exc] => Array ( [type] => variable [value] => 34.78673 ) [price_without_reduction] => Array ( [type] => variable [value] => 34.78673 ) [price_without_reduction_without_tax] => Array ( [type] => variable [value] => 34.78673 ) [reduction] => Array ( [type] => variable [value] => 0 ) [reduction_without_tax] => Array ( [type] => variable [value] => 0 ) [specific_prices] => Array ( [type] => variable [value] => ) [quantity] => Array ( [type] => variable [value] => 25 ) [quantity_all_versions] => Array ( [type] => variable [value] => 24 ) [id_image] => Array ( [type] => variable [value] => en-default ) [features] => Array ( [type] => variable [value] => Array ( [0] => Array ( [name] => Manufacturing [value] => Made in france [id_feature] => 32 [position] => 16 ) [1] => Array ( [name] => Upselling [value] => 1 [id_feature] => 255 [position] => 18 ) ) ) [virtual] => Array ( [type] => variable [value] => 0 ) [pack] => Array ( [type] => variable [value] => 0 ) [packItems] => Array ( [type] => variable [value] => Array ( ) ) [nopackprice] => Array ( [type] => variable [value] => 0 ) [customization_required] => Array ( [type] => variable [value] => ) [rate] => Array ( [type] => variable [value] => 0 ) [tax_name] => Array ( [type] => variable [value] => ) [ecotax_rate] => Array ( [type] => variable [value] => 0 ) [unit_price] => Array ( [type] => variable [value] => ) [customizations] => Array ( [type] => variable [value] => Array ( [fields] => Array ( ) ) ) [id_customization] => Array ( [type] => variable [value] => 0 ) [is_customizable] => Array ( [type] => variable [value] => ) [show_quantities] => Array ( [type] => variable [value] => 1 ) [quantity_label] => Array ( [type] => variable [value] => Items ) [customer_group_discount] => Array ( [type] => variable [value] => 0 ) [title] => Array ( [type] => variable [value] => Marine Chart 9999 - French Offshore licence ) [images] => Array ( [type] => variable [value] => Array ( [0] => Array ( [bySize] => Array ( [small_default] => Array ( [url] => https://www.picksea.com/61275-small_default/marine-chart-9999-shom-offshore-exam.jpg [width] => 98 [height] => 98 ) [cart_default] => Array ( [url] => https://www.picksea.com/61275-cart_default/marine-chart-9999-shom-offshore-exam.jpg [width] => 125 [height] => 125 ) [home_default] => Array ( [url] => https://www.picksea.com/61275-home_default/marine-chart-9999-shom-offshore-exam.jpg [width] => 250 [height] => 250 ) [home_large] => Array ( [url] => https://www.picksea.com/61275-home_large/marine-chart-9999-shom-offshore-exam.jpg [width] => 280 [height] => 280 ) [medium_default] => Array ( [url] => https://www.picksea.com/61275-medium_default/marine-chart-9999-shom-offshore-exam.jpg [width] => 452 [height] => 452 ) [large_default] => Array ( [url] => https://www.picksea.com/61275-large_default/marine-chart-9999-shom-offshore-exam.jpg [width] => 800 [height] => 800 ) ) [small] => Array ( [url] => https://www.picksea.com/61275-small_default/marine-chart-9999-shom-offshore-exam.jpg [width] => 98 [height] => 98 ) [medium] => Array ( [url] => https://www.picksea.com/61275-home_large/marine-chart-9999-shom-offshore-exam.jpg [width] => 280 [height] => 280 ) [large] => Array ( [url] => https://www.picksea.com/61275-large_default/marine-chart-9999-shom-offshore-exam.jpg [width] => 800 [height] => 800 ) [legend] => [cover] => [id_image] => 61275 [position] => 1 [associatedVariants] => Array ( [0] => 170213 ) ) [1] => Array ( [bySize] => Array ( [small_default] => Array ( [url] => https://www.picksea.com/68961-small_default/marine-chart-9999-shom-offshore-exam.jpg [width] => 98 [height] => 98 ) [cart_default] => Array ( [url] => https://www.picksea.com/68961-cart_default/marine-chart-9999-shom-offshore-exam.jpg [width] => 125 [height] => 125 ) [home_default] => Array ( [url] => https://www.picksea.com/68961-home_default/marine-chart-9999-shom-offshore-exam.jpg [width] => 250 [height] => 250 ) [home_large] => Array ( [url] => https://www.picksea.com/68961-home_large/marine-chart-9999-shom-offshore-exam.jpg [width] => 280 [height] => 280 ) [medium_default] => Array ( [url] => https://www.picksea.com/68961-medium_default/marine-chart-9999-shom-offshore-exam.jpg [width] => 452 [height] => 452 ) [large_default] => Array ( [url] => https://www.picksea.com/68961-large_default/marine-chart-9999-shom-offshore-exam.jpg [width] => 800 [height] => 800 ) ) [small] => Array ( [url] => https://www.picksea.com/68961-small_default/marine-chart-9999-shom-offshore-exam.jpg [width] => 98 [height] => 98 ) [medium] => Array ( [url] => https://www.picksea.com/68961-home_large/marine-chart-9999-shom-offshore-exam.jpg [width] => 280 [height] => 280 ) [large] => Array ( [url] => https://www.picksea.com/68961-large_default/marine-chart-9999-shom-offshore-exam.jpg [width] => 800 [height] => 800 ) [legend] => [cover] => [id_image] => 68961 [position] => 2 [associatedVariants] => Array ( [0] => 170213 ) ) [2] => Array ( [bySize] => Array ( [small_default] => Array ( [url] => https://www.picksea.com/68962-small_default/marine-chart-9999-shom-offshore-exam.jpg [width] => 98 [height] => 98 ) [cart_default] => Array ( [url] => https://www.picksea.com/68962-cart_default/marine-chart-9999-shom-offshore-exam.jpg [width] => 125 [height] => 125 ) [home_default] => Array ( [url] => https://www.picksea.com/68962-home_default/marine-chart-9999-shom-offshore-exam.jpg [width] => 250 [height] => 250 ) [home_large] => Array ( [url] => https://www.picksea.com/68962-home_large/marine-chart-9999-shom-offshore-exam.jpg [width] => 280 [height] => 280 ) [medium_default] => Array ( [url] => https://www.picksea.com/68962-medium_default/marine-chart-9999-shom-offshore-exam.jpg [width] => 452 [height] => 452 ) [large_default] => Array ( [url] => https://www.picksea.com/68962-large_default/marine-chart-9999-shom-offshore-exam.jpg [width] => 800 [height] => 800 ) ) [small] => Array ( [url] => https://www.picksea.com/68962-small_default/marine-chart-9999-shom-offshore-exam.jpg [width] => 98 [height] => 98 ) [medium] => Array ( [url] => https://www.picksea.com/68962-home_large/marine-chart-9999-shom-offshore-exam.jpg [width] => 280 [height] => 280 ) [large] => Array ( [url] => https://www.picksea.com/68962-large_default/marine-chart-9999-shom-offshore-exam.jpg [width] => 800 [height] => 800 ) [legend] => [cover] => 1 [id_image] => 68962 [position] => 3 [associatedVariants] => Array ( [0] => 170213 [1] => 170214 ) ) ) ) [cover] => Array ( [type] => variable [value] => Array ( [bySize] => Array ( [small_default] => Array ( [url] => https://www.picksea.com/68962-small_default/marine-chart-9999-shom-offshore-exam.jpg [width] => 98 [height] => 98 ) [cart_default] => Array ( [url] => https://www.picksea.com/68962-cart_default/marine-chart-9999-shom-offshore-exam.jpg [width] => 125 [height] => 125 ) [home_default] => Array ( [url] => https://www.picksea.com/68962-home_default/marine-chart-9999-shom-offshore-exam.jpg [width] => 250 [height] => 250 ) [home_large] => Array ( [url] => https://www.picksea.com/68962-home_large/marine-chart-9999-shom-offshore-exam.jpg [width] => 280 [height] => 280 ) [medium_default] => Array ( [url] => https://www.picksea.com/68962-medium_default/marine-chart-9999-shom-offshore-exam.jpg [width] => 452 [height] => 452 ) [large_default] => Array ( [url] => https://www.picksea.com/68962-large_default/marine-chart-9999-shom-offshore-exam.jpg [width] => 800 [height] => 800 ) ) [small] => Array ( [url] => https://www.picksea.com/68962-small_default/marine-chart-9999-shom-offshore-exam.jpg [width] => 98 [height] => 98 ) [medium] => Array ( [url] => https://www.picksea.com/68962-home_large/marine-chart-9999-shom-offshore-exam.jpg [width] => 280 [height] => 280 ) [large] => Array ( [url] => https://www.picksea.com/68962-large_default/marine-chart-9999-shom-offshore-exam.jpg [width] => 800 [height] => 800 ) [legend] => [cover] => 1 [id_image] => 68962 [position] => 3 [associatedVariants] => Array ( [0] => 170213 [1] => 170214 ) ) ) [has_discount] => Array ( [type] => variable [value] => ) [discount_type] => Array ( [type] => variable [value] => ) [discount_percentage] => Array ( [type] => variable [value] => ) [discount_percentage_absolute] => Array ( [type] => variable [value] => ) [discount_amount] => Array ( [type] => variable [value] => ) [discount_amount_to_display] => Array ( [type] => variable [value] => ) [price_amount] => Array ( [type] => variable [value] => 34.79 ) [regular_price_amount] => Array ( [type] => variable [value] => 34.79 ) [regular_price] => Array ( [type] => variable [value] => €34.79 ) [discount_to_display] => Array ( [type] => variable [value] => ) [unit_price_full] => Array ( [type] => variable [value] => ) [show_availability] => Array ( [type] => variable [value] => 1 ) [availability_date] => Array ( [type] => variable [value] => ) [availability_message] => Array ( [type] => variable [value] => Shipped within 24h ) [availability] => Array ( [type] => variable [value] => available ) ) ) ) [methodCacheResults:PrestaShop\PrestaShop\Adapter\Presenter\AbstractLazyArray:private] => Array ( [attributes] => Array ( [30] => Array ( [id_attribute] => 23825 [id_attribute_group] => 30 [name] => Folded [group] => Cards [reference] => 9999NSG [ean13] => 3518080699993 [isbn] => [upc] => ) ) [url] => https://www.picksea.com/en/marine-chart-9999-shom-offshore-exam-shom-11728.html [weight_unit] => kg [reference_to_display] => 9999NSG [flags] => Array ( ) [embedded_attributes] => Array ( [id_shop_default] => 1 [id_manufacturer] => 40 [id_supplier] => 10270 [reference] => SH-9999 [is_virtual] => 0 [delivery_in_stock] => [delivery_out_stock] => [id_category_default] => 106829 [on_sale] => 0 [online_only] => 0 [ecotax] => 0 [minimal_quantity] => 1 [low_stock_threshold] => [low_stock_alert] => 0 [price] => €34.79 [unity] => 0 [unit_price_ratio] => 0.000000 [additional_shipping_cost] => 0.00 [customizable] => 0 [text_fields] => 0 [uploadable_files] => 0 [redirect_type] => 301-category [id_type_redirected] => 106793 [available_for_order] => 1 [available_date] => [show_condition] => 0 [condition] => new [show_price] => 1 [indexed] => 1 [visibility] => both [cache_default_attribute] => 170213 [advanced_stock_management] => 0 [date_add] => 2013-02-08 12:58:10 [date_upd] => 2023-12-01 17:38:43 [pack_stock_type] => 3 [meta_description] => The Shom card essential to pass the Offshore Permit Examination [meta_keywords] => vagnon,edition,marine,code,permis bateau [meta_title] => Marine chart 9999 of the SHOM | Offshore Permit Exam [link_rewrite] => marine-chart-9999-shom-offshore-exam [name] => Marine Chart 9999 - French Offshore licence [description] =>

The 9999 nautical chart is only to be used for the examination of the offshore extension of the pleasure boat licence and cannot be used for navigation (many indications are different from the same area on the official navigation chart 7033 L).

Important to know: the organising administration (the Maritime Affairs) keeps the card as an examination copy

Folded size A4 (297 x 210 cm)
Open size A0 (84 x 119 cm)
Scale: 1/50000
Exercise and examination chart not usable for navigation

[description_short] =>

SHOM chart 9999 for the french offshore licence exam

The SHOM chart 9999 is the official chart for the offshore licence examination which allows you to navigate beyond 6 miles from a shelter. The 9999 chart is also used to do all the exercises to prepare for the exam.

Training and preparation for the french offshore licence (theory test)

After passing the coastal licence (and perhaps also the inland waterway licence), you want to extend your navigation area to the "high seas"! To do this, you need to obtain a offshore licence to sail motorboats beyond 6 miles from a shelter (it is also very useful for sailing boats). You can read the article "Everything you need to know about the offshore licence".

The chart 9999 is the official chart to take the offshore licence exam. Of course, this SHOM 9999 chart also allows you to work on all the exercises and mock exams in your school boat or as an independent candidate, to prepare for the tests for the offshore extension of the sea boat licence.

The SHOM 9999 chart is a special marine chart but it contains all the information of a real navigation chart (scale of latitudes and longitudes, coasts, probes, dangers, beacons, lighthouses, currents, ...). You can plot routes and bearings and position points, or measure distances as on a real chart. See the article "Determining a route in direction and distance" on our blog.

The SHOM (Services Hydrographique et Océanographique de la Marine) is the public organisation in charge of collecting data (soundings, currents, coastline, ...) and distributing this information, in particular in the form of nautical charts. Find here all our other SHOM charts.

Characteristics of the SHOM 9999 Special Offshore Exam Chart

[available_now] => Shipped within 24h [available_later] => Shipped within 5 days [id] => 11728 [id_product] => 11728 [out_of_stock] => 2 [new] => 0 [id_product_attribute] => 170213 [quantity_wanted] => 1 [extraContent] => Array ( ) [allow_oosp] => 1 [category] => exam-charts [category_name] => Exam charts [link] => https://www.picksea.com/en/marine-chart-9999-shom-offshore-exam-shom-11728.html [attribute_price] => 0 [price_tax_exc] => 34.78673 [price_without_reduction] => 34.78673 [reduction] => 0 [specific_prices] => [quantity] => 25 [quantity_all_versions] => 24 [id_image] => en-default [features] => Array ( [0] => Array ( [name] => Manufacturing [value] => Made in france [id_feature] => 32 [position] => 16 ) [1] => Array ( [name] => Upselling [value] => 1 [id_feature] => 255 [position] => 18 ) ) [attachments] => Array ( ) [virtual] => 0 [pack] => 0 [packItems] => Array ( ) [nopackprice] => 0 [customization_required] => [attributes] => Array ( [30] => Array ( [id_attribute] => 23825 [id_attribute_group] => 30 [name] => Folded [group] => Cards [reference] => 9999NSG [ean13] => 3518080699993 [isbn] => [upc] => ) ) [rate] => 0 [tax_name] => [ecotax_rate] => 0 [unit_price] => [customizations] => Array ( [fields] => Array ( ) ) [id_customization] => 0 [is_customizable] => [show_quantities] => 1 [quantity_label] => Items [quantity_discounts] => Array ( ) [customer_group_discount] => 0 [images] => Array ( [0] => Array ( [bySize] => Array ( [small_default] => Array ( [url] => https://www.picksea.com/61275-small_default/marine-chart-9999-shom-offshore-exam.jpg [width] => 98 [height] => 98 ) [cart_default] => Array ( [url] => https://www.picksea.com/61275-cart_default/marine-chart-9999-shom-offshore-exam.jpg [width] => 125 [height] => 125 ) [home_default] => Array ( [url] => https://www.picksea.com/61275-home_default/marine-chart-9999-shom-offshore-exam.jpg [width] => 250 [height] => 250 ) [home_large] => Array ( [url] => https://www.picksea.com/61275-home_large/marine-chart-9999-shom-offshore-exam.jpg [width] => 280 [height] => 280 ) [medium_default] => Array ( [url] => https://www.picksea.com/61275-medium_default/marine-chart-9999-shom-offshore-exam.jpg [width] => 452 [height] => 452 ) [large_default] => Array ( [url] => https://www.picksea.com/61275-large_default/marine-chart-9999-shom-offshore-exam.jpg [width] => 800 [height] => 800 ) ) [small] => Array ( [url] => https://www.picksea.com/61275-small_default/marine-chart-9999-shom-offshore-exam.jpg [width] => 98 [height] => 98 ) [medium] => Array ( [url] => https://www.picksea.com/61275-home_large/marine-chart-9999-shom-offshore-exam.jpg [width] => 280 [height] => 280 ) [large] => Array ( [url] => https://www.picksea.com/61275-large_default/marine-chart-9999-shom-offshore-exam.jpg [width] => 800 [height] => 800 ) [legend] => [cover] => [id_image] => 61275 [position] => 1 [associatedVariants] => Array ( [0] => 170213 ) ) [1] => Array ( [bySize] => Array ( [small_default] => Array ( [url] => https://www.picksea.com/68961-small_default/marine-chart-9999-shom-offshore-exam.jpg [width] => 98 [height] => 98 ) [cart_default] => Array ( [url] => https://www.picksea.com/68961-cart_default/marine-chart-9999-shom-offshore-exam.jpg [width] => 125 [height] => 125 ) [home_default] => Array ( [url] => https://www.picksea.com/68961-home_default/marine-chart-9999-shom-offshore-exam.jpg [width] => 250 [height] => 250 ) [home_large] => Array ( [url] => https://www.picksea.com/68961-home_large/marine-chart-9999-shom-offshore-exam.jpg [width] => 280 [height] => 280 ) [medium_default] => Array ( [url] => https://www.picksea.com/68961-medium_default/marine-chart-9999-shom-offshore-exam.jpg [width] => 452 [height] => 452 ) [large_default] => Array ( [url] => https://www.picksea.com/68961-large_default/marine-chart-9999-shom-offshore-exam.jpg [width] => 800 [height] => 800 ) ) [small] => Array ( [url] => https://www.picksea.com/68961-small_default/marine-chart-9999-shom-offshore-exam.jpg [width] => 98 [height] => 98 ) [medium] => Array ( [url] => https://www.picksea.com/68961-home_large/marine-chart-9999-shom-offshore-exam.jpg [width] => 280 [height] => 280 ) [large] => Array ( [url] => https://www.picksea.com/68961-large_default/marine-chart-9999-shom-offshore-exam.jpg [width] => 800 [height] => 800 ) [legend] => [cover] => [id_image] => 68961 [position] => 2 [associatedVariants] => Array ( [0] => 170213 ) ) [2] => Array ( [bySize] => Array ( [small_default] => Array ( [url] => https://www.picksea.com/68962-small_default/marine-chart-9999-shom-offshore-exam.jpg [width] => 98 [height] => 98 ) [cart_default] => Array ( [url] => https://www.picksea.com/68962-cart_default/marine-chart-9999-shom-offshore-exam.jpg [width] => 125 [height] => 125 ) [home_default] => Array ( [url] => https://www.picksea.com/68962-home_default/marine-chart-9999-shom-offshore-exam.jpg [width] => 250 [height] => 250 ) [home_large] => Array ( [url] => https://www.picksea.com/68962-home_large/marine-chart-9999-shom-offshore-exam.jpg [width] => 280 [height] => 280 ) [medium_default] => Array ( [url] => https://www.picksea.com/68962-medium_default/marine-chart-9999-shom-offshore-exam.jpg [width] => 452 [height] => 452 ) [large_default] => Array ( [url] => https://www.picksea.com/68962-large_default/marine-chart-9999-shom-offshore-exam.jpg [width] => 800 [height] => 800 ) ) [small] => Array ( [url] => https://www.picksea.com/68962-small_default/marine-chart-9999-shom-offshore-exam.jpg [width] => 98 [height] => 98 ) [medium] => Array ( [url] => https://www.picksea.com/68962-home_large/marine-chart-9999-shom-offshore-exam.jpg [width] => 280 [height] => 280 ) [large] => Array ( [url] => https://www.picksea.com/68962-large_default/marine-chart-9999-shom-offshore-exam.jpg [width] => 800 [height] => 800 ) [legend] => [cover] => 1 [id_image] => 68962 [position] => 3 [associatedVariants] => Array ( [0] => 170213 [1] => 170214 ) ) ) [cover] => Array ( [bySize] => Array ( [small_default] => Array ( [url] => https://www.picksea.com/68962-small_default/marine-chart-9999-shom-offshore-exam.jpg [width] => 98 [height] => 98 ) [cart_default] => Array ( [url] => https://www.picksea.com/68962-cart_default/marine-chart-9999-shom-offshore-exam.jpg [width] => 125 [height] => 125 ) [home_default] => Array ( [url] => https://www.picksea.com/68962-home_default/marine-chart-9999-shom-offshore-exam.jpg [width] => 250 [height] => 250 ) [home_large] => Array ( [url] => https://www.picksea.com/68962-home_large/marine-chart-9999-shom-offshore-exam.jpg [width] => 280 [height] => 280 ) [medium_default] => Array ( [url] => https://www.picksea.com/68962-medium_default/marine-chart-9999-shom-offshore-exam.jpg [width] => 452 [height] => 452 ) [large_default] => Array ( [url] => https://www.picksea.com/68962-large_default/marine-chart-9999-shom-offshore-exam.jpg [width] => 800 [height] => 800 ) ) [small] => Array ( [url] => https://www.picksea.com/68962-small_default/marine-chart-9999-shom-offshore-exam.jpg [width] => 98 [height] => 98 ) [medium] => Array ( [url] => https://www.picksea.com/68962-home_large/marine-chart-9999-shom-offshore-exam.jpg [width] => 280 [height] => 280 ) [large] => Array ( [url] => https://www.picksea.com/68962-large_default/marine-chart-9999-shom-offshore-exam.jpg [width] => 800 [height] => 800 ) [legend] => [cover] => 1 [id_image] => 68962 [position] => 3 [associatedVariants] => Array ( [0] => 170213 [1] => 170214 ) ) [has_discount] => [discount_type] => [discount_percentage] => [discount_percentage_absolute] => [discount_amount] => [discount_amount_to_display] => [price_amount] => 34.79 [unit_price_full] => [show_availability] => 1 [availability_date] => [availability_message] => Shipped within 24h [availability] => available ) [id] => 11728 [show_price] => 1 [labels] => Array ( [tax_short] => (tax incl.) [tax_long] => Tax included ) [ecotax] => Array ( [value] => €0.00 [amount] => 0 [rate] => 0 ) ) ) 1
Detailed features

SHOM chart 9999 for the french offshore licence exam
The SHOM chart 9999 is the official chart for the offshore licence examination which allows you to navigate beyond 6 miles from a shelter. The 9999 chart is also used to do all the exercises to prepare for the exam.
Training and preparation for the french offshore licence (theory test)
After passing the coastal licence (and perhaps also the inland waterway licence), you want to extend your navigation area to the "high seas"! To do this, you need to obtain a offshore licence to sail motorboats beyond 6 miles from a shelter (it is also very useful for sailing boats). You can read the article "Everything you need to know about the offshore licence".
The chart 9999 is the official chart to take the offshore licence exam. Of course, this SHOM 9999 chart also allows you to work on all the exercises and mock exams in your school boat or as an independent candidate, to prepare for the tests for the offshore extension of the sea boat licence.
The SHOM 9999 chart is a special marine chart but it contains all the information of a real navigation chart (scale of latitudes and longitudes, coasts, probes, dangers, beacons, lighthouses, currents, ...). You can plot routes and bearings and position points, or measure distances as on a real chart. See the article "Determining a route in direction and distance" on our blog.
The SHOM (Services Hydrographique et Océanographique de la Marine) is the public organisation in charge of collecting data (soundings, currents, coastline, ...) and distributing this information, in particular in the form of nautical charts. Find here all our other SHOM charts.
Characteristics of the SHOM 9999 Special Offshore Exam Chart
The 9999 nautical chart is only to be used for the examination of the offshore extension of the pleasure boat licence and cannot be used for navigation (many indications are different from the same area on the official navigation chart 7033 L).
Important to know: the organising administration (the Maritime Affairs) keeps the card as an examination copy
Folded size A4 (297 x 210 cm)
Open size A0 (84 x 119 cm)
Scale: 1/50000
Exercise and examination chart not usable for navigation
You might also like 3 other products seleted for you
<h2>Flash-Tide - Cras 2000 two-tone ruler</h2> <p style="text-align:justify;">The Flash-Tide Crash Ruler 2000 is a two-tone red and black crashed ruler that is very popular with boaters and offshore license applicants because it is more practical and easier to read than traditional crashed rulers.</p> <h2>Details of the Cras 2000 rule</h2>

available

<h2 id="prod-h1" class="prod-name">Protractor Ruler and Compass Kit</h2> <p style="text-align:justify;">Set of equipment to prepare for the offshore licence or to equip your boat, including a Brocémer ruler (Flash-Tide) and a dry point compass (Flash-Tide)</p> <h2 style="text-align:justify;"><span>Features of the Protractor Ruler and Compass Kit</span></h2>

available

<h2>Pack of 2 official 9999 marine charts from SHOM</h2> <p style="text-align:justify;"><span>The nautical chart of SHOM 9999 is the official chart of the exam of the <strong>offshore sea permit</strong> which allows to navigate beyond 6 miles from a shelter. It is also on this chart that you will do all the exercises to prepare you for the exam </span></p> <h2 style="text-align:justify;"><em>Why buy 2 charts?</em></h2> <p style="text-align:justify;">The fact of doing many exercises on the chart (with a lot of deletion) often makes it unusable for the exam and this is why many exam centers require a new chart for the exam. It should be noted that the organising administration keeps the card as a copy of the exam (except in the case of failure).</p> <h2>Training and preparation for the offshore licence (theoretical test)</h2> <p style="text-align:justify;">After passing the coastal licence (and perhaps also the inland waterways licence), you wish to extend your navigation area to the "high seas"! To do this, you need to obtain a deep-sea licence to sail motor yachts beyond 6 miles from a shelter (but it is also very useful for sailing). Read our<a title="Tout savoir pour passer le permis hauturier" href="https://blog.picksea.com/tout-savoir-passer-permis-hauturier/" target="_blank" rel="noreferrer noopener"> article "Everything you need to know about the offshore licence"</a> to find out more.</p> <p style="text-align:justify;">The chart SHOM 9999 is a special marine chart but it contains all the information of a real navigation chart (scale of latitudes and longitudes, coasts, probes, dangers, beacons, lighthouses, currents, ...). You can plot routes and bearings as well as position points, or measure distances as on a real chart <a title="Déterminer une route sur le carte marine" href="https://blog.picksea.com/determiner-route-direction-distance/" target="_blank" rel="noreferrer noopener">See the article "Determining a route in direction and distance" on our blog </a></p> <h2 style="text-align:justify;">Characteristics of the Marine Chart 9999 from SHOM for the Offshore Permit</h2>

available
In the same category
4 other products seleted for you
<h2><strong>The essential pack for passing professional maritime exams</strong></h2> <p style="text-align:justify;">A set of quality tools to pass your professional maritime exams! Picksea is the owner of the Flash-Tide Instruments brand and our teams manufacture in France, in Lorient, all the models of cras or breton rulers. Picksea is also a SHOM agent. We are therefore the best able to provide you with a pack composed of the best products at the best price.</p> <h2>Composition of the maritime exam pro pack</h2>

available

<h2><strong>The essential pack to prepare your offshore licence</strong></h2> <p style="text-align:justify;">A set of quality tools to pass your offshore licence! Picksea is the owner of the Flash-Tide Instruments brand and our teams manufacture in France, in Lorient, all models of <a href="https://www.picksea.com/en/106806-cras-navigation-rules">rules cras</a> or Breton. Picksea is also a SHOM agent. We are therefore the best able to provide you with a pack composed of the best products at the best price.</p> <h2>Composition of the offshore licence pack</h2>

available

<h2><strong>The offshore licence pack with Breton plotter !</strong></h2> <p>Pack of material to prepare the offshore licence including the official chart 9999, a plotter (Flash-Tide) and a one hand divider (Flash-Tide)</p> <h2>Features of the Offshore Plus Pack</h2>

available

<p class="t12px">Marine chart shom <span class="searchproduct-list-item-name">6767 </span>for navigations along the blue coast and in the roadstead of Marseille until the calanques<span class="t12px">. Nautical chart SHOM type Carte L folded in A4 format <span class="t12px">or flat</span> </span>, for pleasure boating. Up to date printing Scale <strong><strong>1 : 50 000</strong><br /></strong></p>

available