available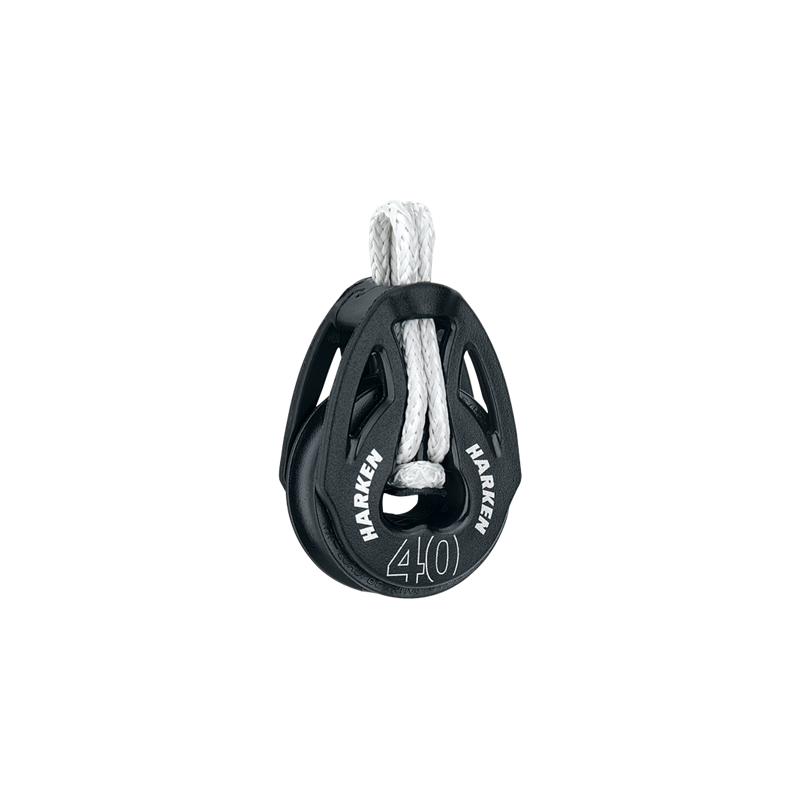 check_circle In stock
PrestaShop\PrestaShop\Adapter\Presenter\Product\ProductLazyArray Object ( [imageRetriever:PrestaShop\PrestaShop\Adapter\Presenter\Product\ProductLazyArray:private] => PrestaShop\PrestaShop\Adapter\Image\ImageRetriever Object ( [link:PrestaShop\PrestaShop\Adapter\Image\ImageRetriever:private] => Link Object ( [allow:protected] => 1 [url:protected] => /index.php [protocol_link] => https:// [protocol_content] => https:// [ssl_enable:protected] => 1 [urlShopId:protected] => [supportedBrowser] => ) ) [link:PrestaShop\PrestaShop\Adapter\Presenter\Product\ProductLazyArray:private] => Link Object ( [allow:protected] => 1 [url:protected] => /index.php [protocol_link] => https:// [protocol_content] => https:// [ssl_enable:protected] => 1 [urlShopId:protected] => [supportedBrowser] => ) [priceFormatter:PrestaShop\PrestaShop\Adapter\Presenter\Product\ProductLazyArray:private] => PrestaShop\PrestaShop\Adapter\Product\PriceFormatter Object ( ) [productColorsRetriever:PrestaShop\PrestaShop\Adapter\Presenter\Product\ProductLazyArray:private] => PrestaShop\PrestaShop\Adapter\Product\ProductColorsRetriever Object ( ) [translator:PrestaShop\PrestaShop\Adapter\Presenter\Product\ProductLazyArray:private] => PrestaShopBundle\Translation\TranslatorComponent Object ( [catalogues:protected] => Array ( [en-US] => Symfony\Component\Translation\MessageCatalogue Object ( [messages:Symfony\Component\Translation\MessageCatalogue:private] => Array ( [en-US] => Array ( [OK] => OK [No] => No [Yes] => Yes [Write your review] => Write your review [Sorry, your review cannot be posted.] => Sorry, your review cannot be posted. [Title] => Title [Your name] => Your name [Review] => Review [Required fields] => Required fields [Cancel] => Cancel [Send] => Send [Your comment has been submitted and will be available once approved by a moderator.] => Your comment has been submitted and will be available once approved by a moderator. [Your comment has been added!] => Your comment has been added! [Review sent] => Review sent [Your review cannot be sent] => Your review cannot be sent [By %1$s] => By %1$s [Report abuse] => Report abuse [Comments] => Comments [Sorry, your review appreciation cannot be sent.] => Sorry, your review appreciation cannot be sent. [Sorry, your abuse report cannot be sent.] => Sorry, your abuse report cannot be sent. [Last] => Last [Your review appreciation cannot be sent] => Your review appreciation cannot be sent [Report comment] => Report comment [Are you sure that you want to report this comment?] => Are you sure that you want to report this comment? [Report sent] => Report sent [Your report has been submitted and will be considered by a moderator.] => Your report has been submitted and will be considered by a moderator. [Your report cannot be sent] => Your report cannot be sent ) [ShopThemeGlobal] => Array ( [Créez votre compte professionnel] => Create your professional account [Demandez un devis] => Request a quote [Plus de 300 clients nous font confiance] => More than 300 customers trust us [Notre sélection de produits par métiers] => Our selection of products by trade [Vêtements pêche / Marin pêcheur] => Fishing clothes / Fisherman [Vêtements poissonnier] => Fishmonger's clothing [Vêtement moniteur de voile] => Sailing instructor clothing [Vêtement aquaculteur] => Aquaculturist clothing [Vêtement pisciliculteur] => Fish farmer's clothing [Vêtement conchyliculteur] => Conchyliculteur clothing [Vêtement de pluie professionnel] => Professional rainwear [+ 5000 produits] => + 5000 products [référencés pour vous] => referenced for you [+ 300 clients] => + 300 customers [nous font confiance] => trust us ) [ShopThemeGlobal ] => Array ( [Vêtements skipper] => Skipper clothing ) ) [metadata:Symfony\Component\Translation\MessageCatalogue:private] => Array ( ) [resources:Symfony\Component\Translation\MessageCatalogue:private] => Array ( ) [locale:Symfony\Component\Translation\MessageCatalogue:private] => en-US [fallbackCatalogue:Symfony\Component\Translation\MessageCatalogue:private] => [parent:Symfony\Component\Translation\MessageCatalogue:private] => ) ) [locale:Symfony\Component\Translation\Translator:private] => en-US [fallbackLocales:Symfony\Component\Translation\Translator:private] => Array ( ) [loaders:Symfony\Component\Translation\Translator:private] => Array ( ) [resources:Symfony\Component\Translation\Translator:private] => Array ( ) [formatter:Symfony\Component\Translation\Translator:private] => Symfony\Component\Translation\Formatter\MessageFormatter Object ( [selector:Symfony\Component\Translation\Formatter\MessageFormatter:private] => Symfony\Component\Translation\MessageSelector Object ( ) ) [cacheDir:Symfony\Component\Translation\Translator:private] => /home/httpd/html/www.picksea.com/var/cache/prod/translations [debug:Symfony\Component\Translation\Translator:private] => [configCacheFactory:Symfony\Component\Translation\Translator:private] => Symfony\Component\Config\ConfigCacheFactory Object ( [debug:Symfony\Component\Config\ConfigCacheFactory:private] => ) ) [settings:protected] => PrestaShop\PrestaShop\Core\Product\ProductPresentationSettings Object ( [catalog_mode] => [catalog_mode_with_prices] => 0 [restricted_country_mode] => [include_taxes] => 1 [allow_add_variant_to_cart_from_listing] => 1 [stock_management_enabled] => 1 [showPrices] => 1 [lastRemainingItems] => 0 ) [product:protected] => Array ( [id_shop_default] => 1 [id_manufacturer] => 18 [id_supplier] => 13 [reference] => HA-T2LOOP40-57 [supplier_reference] => [location] => [width] => 0.000000 [height] => 0.000000 [depth] => 0.000000 [weight] => 0.150000 [quantity_discount] => 0 [ean13] => 097653238171 [isbn] => [upc] => [cache_is_pack] => 0 [cache_has_attachments] => 0 [is_virtual] => 0 [state] => 1 [additional_delivery_times] => 1 [delivery_in_stock] => [delivery_out_stock] => [id_category_default] => 106039 [id_tax_rules_group] => 36 [on_sale] => 0 [online_only] => 0 [ecotax] => 0 [minimal_quantity] => 1 [low_stock_threshold] => [low_stock_alert] => 0 [price] => €41.25 [wholesale_price] => 26.820000 [unity] => [unit_price_ratio] => 0.000000 [additional_shipping_cost] => 0.00 [customizable] => 0 [text_fields] => 0 [uploadable_files] => 0 [redirect_type] => 404 [id_type_redirected] => 0 [available_for_order] => 1 [available_date] => [show_condition] => 0 [condition] => new [show_price] => 1 [indexed] => 1 [visibility] => both [cache_default_attribute] => 61863 [advanced_stock_management] => 0 [date_add] => 2013-07-09 16:50:28 [date_upd] => 2023-01-31 15:00:24 [pack_stock_type] => 3 [meta_description] => This model is the first without rivets or metal shackles, this T2 carbo pulley is ultra-resistant and made of composite materials. [meta_keywords] => [meta_title] => Carbo T2 Loop 40/57 mm pulley | Picksea [link_rewrite] => carbo-t2-loop-40-57-mm-pulley [name] => Carbo T2 Loop 40/57 mm pulley [description] =>

| | | | | | | |
| --- | --- | --- | --- | --- | --- | --- |
| | Sheave diameter | Maximum rope diameter | Length | Weight | Maximum workload | Breakage chrage |
| 40 mm | 40 mm | 10 mm | 57 mm | 26 g | 220 kg | 544 kg |
| 57 mm | 57 mm | 11 mm | 79 mm | 59 g | 359 kg | 1080 kg |

[description_short] =>

This model is the first without rivets or metal shackles, this T2 carbo pulley is ultra-resistant and made of composite materials.

It is ideal when used for trimming cars, mainsheet or vang sheets, building stepped hoists or crow's feet and any other system requiring the use of light blocks

The removable loop is inserted into the head of the pulley, then passed around the fixed point for a perfect hold. Product supplied with Dyneema loop.

[available_now] => [available_later] => [video] => [personnalisation] => 0 [markdown] => [catdecathon] => [id] => 22901 [id_product] => 22901 [out_of_stock] => 1 [new] => 0 [id_product_attribute] => 61863 [quantity_wanted] => 1 [extraContent] => Array ( ) [allow_oosp] => 1 [category] => blocks [category_name] => Blocks [link] => https://www.picksea.com/en/carbo-t2-loop-40-57-mm-pulley-harken-22901.html [attribute_price] => 0 [price_tax_exc] => 41.25 [price_without_reduction] => 41.25 [price_without_reduction_without_tax] => 41.25 [reduction] => 0 [reduction_without_tax] => 0 [specific_prices] => Array ( ) [quantity] => 1 [quantity_all_versions] => 1 [id_image] => en-default [features] => Array ( ) [attachments] => Array ( ) [virtual] => 0 [pack] => 0 [packItems] => Array ( ) [nopackprice] => 0 [customization_required] => [attributes] => Array ( [20058] => Array ( [id_attribute] => 21716 [id_attribute_group] => 20058 [name] => 40 mm [group] => Fitting size [reference] => HA-2148 [ean13] => 097653238157 [isbn] => [upc] => ) ) [rate] => 0 [tax_name] => [ecotax_rate] => 0 [unit_price] => [customizations] => Array ( [fields] => Array ( ) ) [id_customization] => 0 [is_customizable] => [show_quantities] => 1 [quantity_label] => Item [quantity_discounts] => Array ( ) [customer_group_discount] => 0 [title] => Carbo T2 Loop 40/57 mm pulley [images] => Array ( [0] => Array ( [bySize] => Array ( [small_default] => Array ( [url] => https://www.picksea.com/29136-small_default/carbo-t2-loop-40-57-mm-pulley.jpg [width] => 98 [height] => 98 ) [cart_default] => Array ( [url] => https://www.picksea.com/29136-cart_default/carbo-t2-loop-40-57-mm-pulley.jpg [width] => 125 [height] => 125 ) [home_default] => Array ( [url] => https://www.picksea.com/29136-home_default/carbo-t2-loop-40-57-mm-pulley.jpg [width] => 250 [height] => 250 ) [home_large] => Array ( [url] => https://www.picksea.com/29136-home_large/carbo-t2-loop-40-57-mm-pulley.jpg [width] => 280 [height] => 280 ) [medium_default] => Array ( [url] => https://www.picksea.com/29136-medium_default/carbo-t2-loop-40-57-mm-pulley.jpg [width] => 452 [height] => 452 ) [large_default] => Array ( [url] => https://www.picksea.com/29136-large_default/carbo-t2-loop-40-57-mm-pulley.jpg [width] => 800 [height] => 800 ) ) [small] => Array ( [url] => https://www.picksea.com/29136-small_default/carbo-t2-loop-40-57-mm-pulley.jpg [width] => 98 [height] => 98 ) [medium] => Array ( [url] => https://www.picksea.com/29136-home_large/carbo-t2-loop-40-57-mm-pulley.jpg [width] => 280 [height] => 280 ) [large] => Array ( [url] => https://www.picksea.com/29136-large_default/carbo-t2-loop-40-57-mm-pulley.jpg [width] => 800 [height] => 800 ) [legend] => [cover] => 1 [id_image] => 29136 [position] => 1 [associatedVariants] => Array ( [0] => 61865 [1] => 61863 ) ) ) [cover] => Array ( [bySize] => Array ( [small_default] => Array ( [url] => https://www.picksea.com/29136-small_default/carbo-t2-loop-40-57-mm-pulley.jpg [width] => 98 [height] => 98 ) [cart_default] => Array ( [url] => https://www.picksea.com/29136-cart_default/carbo-t2-loop-40-57-mm-pulley.jpg [width] => 125 [height] => 125 ) [home_default] => Array ( [url] => https://www.picksea.com/29136-home_default/carbo-t2-loop-40-57-mm-pulley.jpg [width] => 250 [height] => 250 ) [home_large] => Array ( [url] => https://www.picksea.com/29136-home_large/carbo-t2-loop-40-57-mm-pulley.jpg [width] => 280 [height] => 280 ) [medium_default] => Array ( [url] => https://www.picksea.com/29136-medium_default/carbo-t2-loop-40-57-mm-pulley.jpg [width] => 452 [height] => 452 ) [large_default] => Array ( [url] => https://www.picksea.com/29136-large_default/carbo-t2-loop-40-57-mm-pulley.jpg [width] => 800 [height] => 800 ) ) [small] => Array ( [url] => https://www.picksea.com/29136-small_default/carbo-t2-loop-40-57-mm-pulley.jpg [width] => 98 [height] => 98 ) [medium] => Array ( [url] => https://www.picksea.com/29136-home_large/carbo-t2-loop-40-57-mm-pulley.jpg [width] => 280 [height] => 280 ) [large] => Array ( [url] => https://www.picksea.com/29136-large_default/carbo-t2-loop-40-57-mm-pulley.jpg [width] => 800 [height] => 800 ) [legend] => [cover] => 1 [id_image] => 29136 [position] => 1 [associatedVariants] => Array ( [0] => 61865 [1] => 61863 ) ) [has_discount] => [discount_type] => [discount_percentage] => [discount_percentage_absolute] => [discount_amount] => [discount_amount_to_display] => [price_amount] => 41.25 [regular_price_amount] => 41.25 [regular_price] => €41.25 [discount_to_display] => [unit_price_full] => [show_availability] => 1 [availability_date] => [availability_message] => In stock [availability] => available ) [language:PrestaShop\PrestaShop\Adapter\Presenter\Product\ProductLazyArray:private] => Language Object ( [id] => 3 [name] => English GB (English) [iso_code] => en [locale] => en-US [language_code] => en [date_format_lite] => Y-m-d [date_format_full] => Y-m-d H:i:s [is_rtl] => 0 [active] => 1 [webserviceParameters:protected] => Array ( [objectNodeName] => language [objectsNodeName] => languages ) [translationsFilesAndVars:protected] => Array ( [fields] => _FIELDS [errors] => _ERRORS [admin] => _LANGADM [pdf] => _LANGPDF [tabs] => tabs ) [id_lang:protected] => [id_shop:protected] => 1 [id_shop_list] => Array ( ) [get_shop_from_context:protected] => 1 [table:protected] => lang [identifier:protected] => id_lang [fieldsRequired:protected] => Array ( [0] => name [1] => iso_code [2] => date_format_lite [3] => date_format_full ) [fieldsSize:protected] => Array ( [name] => 32 [iso_code] => 2 [locale] => 5 [language_code] => 5 [date_format_lite] => 32 [date_format_full] => 32 ) [fieldsValidate:protected] => Array ( [name] => isGenericName [iso_code] => isLanguageIsoCode [locale] => isLocale [language_code] => isLanguageCode [active] => isBool [is_rtl] => isBool [date_format_lite] => isPhpDateFormat [date_format_full] => isPhpDateFormat ) [fieldsRequiredLang:protected] => Array ( ) [fieldsSizeLang:protected] => Array ( ) [fieldsValidateLang:protected] => Array ( ) [tables:protected] => Array ( ) [image_dir:protected] => [image_format:protected] => jpg [translator:protected] => [def:protected] => Array ( [table] => lang [primary] => id_lang [fields] => Array ( [name] => Array ( [type] => 3 [validate] => isGenericName [required] => 1 [size] => 32 ) [iso_code] => Array ( [type] => 3 [validate] => isLanguageIsoCode [required] => 1 [size] => 2 ) [locale] => Array ( [type] => 3 [validate] => isLocale [size] => 5 ) [language_code] => Array ( [type] => 3 [validate] => isLanguageCode [size] => 5 ) [active] => Array ( [type] => 2 [validate] => isBool ) [is_rtl] => Array ( [type] => 2 [validate] => isBool ) [date_format_lite] => Array ( [type] => 3 [validate] => isPhpDateFormat [required] => 1 [size] => 32 ) [date_format_full] => Array ( [type] => 3 [validate] => isPhpDateFormat [required] => 1 [size] => 32 ) ) [classname] => Language ) [update_fields:protected] => [force_id] => ) [arrayAccessList:PrestaShop\PrestaShop\Adapter\Presenter\AbstractLazyArray:private] => ArrayObject Object ( [storage:ArrayObject:private] => Array ( [id] => Array ( [type] => method [value] => getId ) [attributes] => Array ( [type] => method [value] => getAttributes ) [show_price] => Array ( [type] => method [value] => getShowPrice ) [weight_unit] => Array ( [type] => method [value] => getWeightUnit ) [url] => Array ( [type] => method [value] => getUrl ) [canonical_url] => Array ( [type] => method [value] => getCanonicalUrl ) [add_to_cart_url] => Array ( [type] => method [value] => getAddToCartUrl ) [condition] => Array ( [type] => method [value] => getCondition ) [delivery_information] => Array ( [type] => method [value] => getDeliveryInformation ) [embedded_attributes] => Array ( [type] => method [value] => getEmbeddedAttributes ) [file_size_formatted] => Array ( [type] => method [value] => getFileSizeFormatted ) [attachments] => Array ( [type] => method [value] => getAttachments ) [quantity_discounts] => Array ( [type] => method [value] => getQuantityDiscounts ) [reference_to_display] => Array ( [type] => method [value] => getReferenceToDisplay ) [grouped_features] => Array ( [type] => method [value] => getGroupedFeatures ) [seo_availability] => Array ( [type] => method [value] => getSeoAvailability ) [labels] => Array ( [type] => method [value] => getLabels ) [ecotax] => Array ( [type] => method [value] => getEcotax ) [flags] => Array ( [type] => method [value] => getFlags ) [main_variants] => Array ( [type] => method [value] => getMainVariants ) [specific_references] => Array ( [type] => method [value] => getSpecificReferences ) [id_shop_default] => Array ( [type] => variable [value] => 1 ) [id_manufacturer] => Array ( [type] => variable [value] => 18 ) [id_supplier] => Array ( [type] => variable [value] => 13 ) [reference] => Array ( [type] => variable [value] => HA-T2LOOP40-57 ) [supplier_reference] => Array ( [type] => variable [value] => ) [location] => Array ( [type] => variable [value] => ) [width] => Array ( [type] => variable [value] => 0.000000 ) [height] => Array ( [type] => variable [value] => 0.000000 ) [depth] => Array ( [type] => variable [value] => 0.000000 ) [weight] => Array ( [type] => variable [value] => 0.150000 ) [quantity_discount] => Array ( [type] => variable [value] => 0 ) [ean13] => Array ( [type] => variable [value] => 097653238171 ) [isbn] => Array ( [type] => variable [value] => ) [upc] => Array ( [type] => variable [value] => ) [cache_is_pack] => Array ( [type] => variable [value] => 0 ) [cache_has_attachments] => Array ( [type] => variable [value] => 0 ) [is_virtual] => Array ( [type] => variable [value] => 0 ) [state] => Array ( [type] => variable [value] => 1 ) [additional_delivery_times] => Array ( [type] => variable [value] => 1 ) [delivery_in_stock] => Array ( [type] => variable [value] => ) [delivery_out_stock] => Array ( [type] => variable [value] => ) [id_category_default] => Array ( [type] => variable [value] => 106039 ) [id_tax_rules_group] => Array ( [type] => variable [value] => 36 ) [on_sale] => Array ( [type] => variable [value] => 0 ) [online_only] => Array ( [type] => variable [value] => 0 ) [minimal_quantity] => Array ( [type] => variable [value] => 1 ) [low_stock_threshold] => Array ( [type] => variable [value] => ) [low_stock_alert] => Array ( [type] => variable [value] => 0 ) [price] => Array ( [type] => variable [value] => €41.25 ) [wholesale_price] => Array ( [type] => variable [value] => 26.820000 ) [unity] => Array ( [type] => variable [value] => ) [unit_price_ratio] => Array ( [type] => variable [value] => 0.000000 ) [additional_shipping_cost] => Array ( [type] => variable [value] => 0.00 ) [customizable] => Array ( [type] => variable [value] => 0 ) [text_fields] => Array ( [type] => variable [value] => 0 ) [uploadable_files] => Array ( [type] => variable [value] => 0 ) [redirect_type] => Array ( [type] => variable [value] => 404 ) [id_type_redirected] => Array ( [type] => variable [value] => 0 ) [available_for_order] => Array ( [type] => variable [value] => 1 ) [available_date] => Array ( [type] => variable [value] => ) [show_condition] => Array ( [type] => variable [value] => 0 ) [indexed] => Array ( [type] => variable [value] => 1 ) [visibility] => Array ( [type] => variable [value] => both ) [cache_default_attribute] => Array ( [type] => variable [value] => 61863 ) [advanced_stock_management] => Array ( [type] => variable [value] => 0 ) [date_add] => Array ( [type] => variable [value] => 2013-07-09 16:50:28 ) [date_upd] => Array ( [type] => variable [value] => 2023-01-31 15:00:24 ) [pack_stock_type] => Array ( [type] => variable [value] => 3 ) [meta_description] => Array ( [type] => variable [value] => This model is the first without rivets or metal shackles, this T2 carbo pulley is ultra-resistant and made of composite materials. ) [meta_keywords] => Array ( [type] => variable [value] => ) [meta_title] => Array ( [type] => variable [value] => Carbo T2 Loop 40/57 mm pulley | Picksea ) [link_rewrite] => Array ( [type] => variable [value] => carbo-t2-loop-40-57-mm-pulley ) [name] => Array ( [type] => variable [value] => Carbo T2 Loop 40/57 mm pulley ) [description] => Array ( [type] => variable [value] =>

| | | | | | | |
| --- | --- | --- | --- | --- | --- | --- |
| | Sheave diameter | Maximum rope diameter | Length | Weight | Maximum workload | Breakage chrage |
| 40 mm | 40 mm | 10 mm | 57 mm | 26 g | 220 kg | 544 kg |
| 57 mm | 57 mm | 11 mm | 79 mm | 59 g | 359 kg | 1080 kg |

) [description_short] => Array ( [type] => variable [value] =>

This model is the first without rivets or metal shackles, this T2 carbo pulley is ultra-resistant and made of composite materials.

It is ideal when used for trimming cars, mainsheet or vang sheets, building stepped hoists or crow's feet and any other system requiring the use of light blocks

The removable loop is inserted into the head of the pulley, then passed around the fixed point for a perfect hold. Product supplied with Dyneema loop.

) [available_now] => Array ( [type] => variable [value] => ) [available_later] => Array ( [type] => variable [value] => ) [video] => Array ( [type] => variable [value] => ) [personnalisation] => Array ( [type] => variable [value] => 0 ) [markdown] => Array ( [type] => variable [value] => ) [catdecathon] => Array ( [type] => variable [value] => ) [id_product] => Array ( [type] => variable [value] => 22901 ) [out_of_stock] => Array ( [type] => variable [value] => 1 ) [new] => Array ( [type] => variable [value] => 0 ) [id_product_attribute] => Array ( [type] => variable [value] => 61863 ) [quantity_wanted] => Array ( [type] => variable [value] => 1 ) [extraContent] => Array ( [type] => variable [value] => Array ( ) ) [allow_oosp] => Array ( [type] => variable [value] => 1 ) [category] => Array ( [type] => variable [value] => blocks ) [category_name] => Array ( [type] => variable [value] => Blocks ) [link] => Array ( [type] => variable [value] => https://www.picksea.com/en/carbo-t2-loop-40-57-mm-pulley-harken-22901.html ) [attribute_price] => Array ( [type] => variable [value] => 0 ) [price_tax_exc] => Array ( [type] => variable [value] => 41.25 ) [price_without_reduction] => Array ( [type] => variable [value] => 41.25 ) [price_without_reduction_without_tax] => Array ( [type] => variable [value] => 41.25 ) [reduction] => Array ( [type] => variable [value] => 0 ) [reduction_without_tax] => Array ( [type] => variable [value] => 0 ) [specific_prices] => Array ( [type] => variable [value] => Array ( ) ) [quantity] => Array ( [type] => variable [value] => 1 ) [quantity_all_versions] => Array ( [type] => variable [value] => 1 ) [id_image] => Array ( [type] => variable [value] => en-default ) [features] => Array ( [type] => variable [value] => Array ( ) ) [virtual] => Array ( [type] => variable [value] => 0 ) [pack] => Array ( [type] => variable [value] => 0 ) [packItems] => Array ( [type] => variable [value] => Array ( ) ) [nopackprice] => Array ( [type] => variable [value] => 0 ) [customization_required] => Array ( [type] => variable [value] => ) [rate] => Array ( [type] => variable [value] => 0 ) [tax_name] => Array ( [type] => variable [value] => ) [ecotax_rate] => Array ( [type] => variable [value] => 0 ) [unit_price] => Array ( [type] => variable [value] => ) [customizations] => Array ( [type] => variable [value] => Array ( [fields] => Array ( ) ) ) [id_customization] => Array ( [type] => variable [value] => 0 ) [is_customizable] => Array ( [type] => variable [value] => ) [show_quantities] => Array ( [type] => variable [value] => 1 ) [quantity_label] => Array ( [type] => variable [value] => Item ) [customer_group_discount] => Array ( [type] => variable [value] => 0 ) [title] => Array ( [type] => variable [value] => Carbo T2 Loop 40/57 mm pulley ) [images] => Array ( [type] => variable [value] => Array ( [0] => Array ( [bySize] => Array ( [small_default] => Array ( [url] => https://www.picksea.com/29136-small_default/carbo-t2-loop-40-57-mm-pulley.jpg [width] => 98 [height] => 98 ) [cart_default] => Array ( [url] => https://www.picksea.com/29136-cart_default/carbo-t2-loop-40-57-mm-pulley.jpg [width] => 125 [height] => 125 ) [home_default] => Array ( [url] => https://www.picksea.com/29136-home_default/carbo-t2-loop-40-57-mm-pulley.jpg [width] => 250 [height] => 250 ) [home_large] => Array ( [url] => https://www.picksea.com/29136-home_large/carbo-t2-loop-40-57-mm-pulley.jpg [width] => 280 [height] => 280 ) [medium_default] => Array ( [url] => https://www.picksea.com/29136-medium_default/carbo-t2-loop-40-57-mm-pulley.jpg [width] => 452 [height] => 452 ) [large_default] => Array ( [url] => https://www.picksea.com/29136-large_default/carbo-t2-loop-40-57-mm-pulley.jpg [width] => 800 [height] => 800 ) ) [small] => Array ( [url] => https://www.picksea.com/29136-small_default/carbo-t2-loop-40-57-mm-pulley.jpg [width] => 98 [height] => 98 ) [medium] => Array ( [url] => https://www.picksea.com/29136-home_large/carbo-t2-loop-40-57-mm-pulley.jpg [width] => 280 [height] => 280 ) [large] => Array ( [url] => https://www.picksea.com/29136-large_default/carbo-t2-loop-40-57-mm-pulley.jpg [width] => 800 [height] => 800 ) [legend] => [cover] => 1 [id_image] => 29136 [position] => 1 [associatedVariants] => Array ( [0] => 61865 [1] => 61863 ) ) ) ) [cover] => Array ( [type] => variable [value] => Array ( [bySize] => Array ( [small_default] => Array ( [url] => https://www.picksea.com/29136-small_default/carbo-t2-loop-40-57-mm-pulley.jpg [width] => 98 [height] => 98 ) [cart_default] => Array ( [url] => https://www.picksea.com/29136-cart_default/carbo-t2-loop-40-57-mm-pulley.jpg [width] => 125 [height] => 125 ) [home_default] => Array ( [url] => https://www.picksea.com/29136-home_default/carbo-t2-loop-40-57-mm-pulley.jpg [width] => 250 [height] => 250 ) [home_large] => Array ( [url] => https://www.picksea.com/29136-home_large/carbo-t2-loop-40-57-mm-pulley.jpg [width] => 280 [height] => 280 ) [medium_default] => Array ( [url] => https://www.picksea.com/29136-medium_default/carbo-t2-loop-40-57-mm-pulley.jpg [width] => 452 [height] => 452 ) [large_default] => Array ( [url] => https://www.picksea.com/29136-large_default/carbo-t2-loop-40-57-mm-pulley.jpg [width] => 800 [height] => 800 ) ) [small] => Array ( [url] => https://www.picksea.com/29136-small_default/carbo-t2-loop-40-57-mm-pulley.jpg [width] => 98 [height] => 98 ) [medium] => Array ( [url] => https://www.picksea.com/29136-home_large/carbo-t2-loop-40-57-mm-pulley.jpg [width] => 280 [height] => 280 ) [large] => Array ( [url] => https://www.picksea.com/29136-large_default/carbo-t2-loop-40-57-mm-pulley.jpg [width] => 800 [height] => 800 ) [legend] => [cover] => 1 [id_image] => 29136 [position] => 1 [associatedVariants] => Array ( [0] => 61865 [1] => 61863 ) ) ) [has_discount] => Array ( [type] => variable [value] => ) [discount_type] => Array ( [type] => variable [value] => ) [discount_percentage] => Array ( [type] => variable [value] => ) [discount_percentage_absolute] => Array ( [type] => variable [value] => ) [discount_amount] => Array ( [type] => variable [value] => ) [discount_amount_to_display] => Array ( [type] => variable [value] => ) [price_amount] => Array ( [type] => variable [value] => 41.25 ) [regular_price_amount] => Array ( [type] => variable [value] => 41.25 ) [regular_price] => Array ( [type] => variable [value] => €41.25 ) [discount_to_display] => Array ( [type] => variable [value] => ) [unit_price_full] => Array ( [type] => variable [value] => ) [show_availability] => Array ( [type] => variable [value] => 1 ) [availability_date] => Array ( [type] => variable [value] => ) [availability_message] => Array ( [type] => variable [value] => In stock ) [availability] => Array ( [type] => variable [value] => available ) ) ) [arrayAccessIterator:PrestaShop\PrestaShop\Adapter\Presenter\AbstractLazyArray:private] => ArrayIterator Object ( [storage:ArrayIterator:private] => ArrayObject Object ( [storage:ArrayObject:private] => Array ( [id] => Array ( [type] => method [value] => getId ) [attributes] => Array ( [type] => method [value] => getAttributes ) [show_price] => Array ( [type] => method [value] => getShowPrice ) [weight_unit] => Array ( [type] => method [value] => getWeightUnit ) [url] => Array ( [type] => method [value] => getUrl ) [canonical_url] => Array ( [type] => method [value] => getCanonicalUrl ) [add_to_cart_url] => Array ( [type] => method [value] => getAddToCartUrl ) [condition] => Array ( [type] => method [value] => getCondition ) [delivery_information] => Array ( [type] => method [value] => getDeliveryInformation ) [embedded_attributes] => Array ( [type] => method [value] => getEmbeddedAttributes ) [file_size_formatted] => Array ( [type] => method [value] => getFileSizeFormatted ) [attachments] => Array ( [type] => method [value] => getAttachments ) [quantity_discounts] => Array ( [type] => method [value] => getQuantityDiscounts ) [reference_to_display] => Array ( [type] => method [value] => getReferenceToDisplay ) [grouped_features] => Array ( [type] => method [value] => getGroupedFeatures ) [seo_availability] => Array ( [type] => method [value] => getSeoAvailability ) [labels] => Array ( [type] => method [value] => getLabels ) [ecotax] => Array ( [type] => method [value] => getEcotax ) [flags] => Array ( [type] => method [value] => getFlags ) [main_variants] => Array ( [type] => method [value] => getMainVariants ) [specific_references] => Array ( [type] => method [value] => getSpecificReferences ) [id_shop_default] => Array ( [type] => variable [value] => 1 ) [id_manufacturer] => Array ( [type] => variable [value] => 18 ) [id_supplier] => Array ( [type] => variable [value] => 13 ) [reference] => Array ( [type] => variable [value] => HA-T2LOOP40-57 ) [supplier_reference] => Array ( [type] => variable [value] => ) [location] => Array ( [type] => variable [value] => ) [width] => Array ( [type] => variable [value] => 0.000000 ) [height] => Array ( [type] => variable [value] => 0.000000 ) [depth] => Array ( [type] => variable [value] => 0.000000 ) [weight] => Array ( [type] => variable [value] => 0.150000 ) [quantity_discount] => Array ( [type] => variable [value] => 0 ) [ean13] => Array ( [type] => variable [value] => 097653238171 ) [isbn] => Array ( [type] => variable [value] => ) [upc] => Array ( [type] => variable [value] => ) [cache_is_pack] => Array ( [type] => variable [value] => 0 ) [cache_has_attachments] => Array ( [type] => variable [value] => 0 ) [is_virtual] => Array ( [type] => variable [value] => 0 ) [state] => Array ( [type] => variable [value] => 1 ) [additional_delivery_times] => Array ( [type] => variable [value] => 1 ) [delivery_in_stock] => Array ( [type] => variable [value] => ) [delivery_out_stock] => Array ( [type] => variable [value] => ) [id_category_default] => Array ( [type] => variable [value] => 106039 ) [id_tax_rules_group] => Array ( [type] => variable [value] => 36 ) [on_sale] => Array ( [type] => variable [value] => 0 ) [online_only] => Array ( [type] => variable [value] => 0 ) [minimal_quantity] => Array ( [type] => variable [value] => 1 ) [low_stock_threshold] => Array ( [type] => variable [value] => ) [low_stock_alert] => Array ( [type] => variable [value] => 0 ) [price] => Array ( [type] => variable [value] => €41.25 ) [wholesale_price] => Array ( [type] => variable [value] => 26.820000 ) [unity] => Array ( [type] => variable [value] => ) [unit_price_ratio] => Array ( [type] => variable [value] => 0.000000 ) [additional_shipping_cost] => Array ( [type] => variable [value] => 0.00 ) [customizable] => Array ( [type] => variable [value] => 0 ) [text_fields] => Array ( [type] => variable [value] => 0 ) [uploadable_files] => Array ( [type] => variable [value] => 0 ) [redirect_type] => Array ( [type] => variable [value] => 404 ) [id_type_redirected] => Array ( [type] => variable [value] => 0 ) [available_for_order] => Array ( [type] => variable [value] => 1 ) [available_date] => Array ( [type] => variable [value] => ) [show_condition] => Array ( [type] => variable [value] => 0 ) [indexed] => Array ( [type] => variable [value] => 1 ) [visibility] => Array ( [type] => variable [value] => both ) [cache_default_attribute] => Array ( [type] => variable [value] => 61863 ) [advanced_stock_management] => Array ( [type] => variable [value] => 0 ) [date_add] => Array ( [type] => variable [value] => 2013-07-09 16:50:28 ) [date_upd] => Array ( [type] => variable [value] => 2023-01-31 15:00:24 ) [pack_stock_type] => Array ( [type] => variable [value] => 3 ) [meta_description] => Array ( [type] => variable [value] => This model is the first without rivets or metal shackles, this T2 carbo pulley is ultra-resistant and made of composite materials. ) [meta_keywords] => Array ( [type] => variable [value] => ) [meta_title] => Array ( [type] => variable [value] => Carbo T2 Loop 40/57 mm pulley | Picksea ) [link_rewrite] => Array ( [type] => variable [value] => carbo-t2-loop-40-57-mm-pulley ) [name] => Array ( [type] => variable [value] => Carbo T2 Loop 40/57 mm pulley ) [description] => Array ( [type] => variable [value] =>

| | | | | | | |
| --- | --- | --- | --- | --- | --- | --- |
| | Sheave diameter | Maximum rope diameter | Length | Weight | Maximum workload | Breakage chrage |
| 40 mm | 40 mm | 10 mm | 57 mm | 26 g | 220 kg | 544 kg |
| 57 mm | 57 mm | 11 mm | 79 mm | 59 g | 359 kg | 1080 kg |

) [description_short] => Array ( [type] => variable [value] =>

This model is the first without rivets or metal shackles, this T2 carbo pulley is ultra-resistant and made of composite materials.

It is ideal when used for trimming cars, mainsheet or vang sheets, building stepped hoists or crow's feet and any other system requiring the use of light blocks

The removable loop is inserted into the head of the pulley, then passed around the fixed point for a perfect hold. Product supplied with Dyneema loop.

) [available_now] => Array ( [type] => variable [value] => ) [available_later] => Array ( [type] => variable [value] => ) [video] => Array ( [type] => variable [value] => ) [personnalisation] => Array ( [type] => variable [value] => 0 ) [markdown] => Array ( [type] => variable [value] => ) [catdecathon] => Array ( [type] => variable [value] => ) [id_product] => Array ( [type] => variable [value] => 22901 ) [out_of_stock] => Array ( [type] => variable [value] => 1 ) [new] => Array ( [type] => variable [value] => 0 ) [id_product_attribute] => Array ( [type] => variable [value] => 61863 ) [quantity_wanted] => Array ( [type] => variable [value] => 1 ) [extraContent] => Array ( [type] => variable [value] => Array ( ) ) [allow_oosp] => Array ( [type] => variable [value] => 1 ) [category] => Array ( [type] => variable [value] => blocks ) [category_name] => Array ( [type] => variable [value] => Blocks ) [link] => Array ( [type] => variable [value] => https://www.picksea.com/en/carbo-t2-loop-40-57-mm-pulley-harken-22901.html ) [attribute_price] => Array ( [type] => variable [value] => 0 ) [price_tax_exc] => Array ( [type] => variable [value] => 41.25 ) [price_without_reduction] => Array ( [type] => variable [value] => 41.25 ) [price_without_reduction_without_tax] => Array ( [type] => variable [value] => 41.25 ) [reduction] => Array ( [type] => variable [value] => 0 ) [reduction_without_tax] => Array ( [type] => variable [value] => 0 ) [specific_prices] => Array ( [type] => variable [value] => Array ( ) ) [quantity] => Array ( [type] => variable [value] => 1 ) [quantity_all_versions] => Array ( [type] => variable [value] => 1 ) [id_image] => Array ( [type] => variable [value] => en-default ) [features] => Array ( [type] => variable [value] => Array ( ) ) [virtual] => Array ( [type] => variable [value] => 0 ) [pack] => Array ( [type] => variable [value] => 0 ) [packItems] => Array ( [type] => variable [value] => Array ( ) ) [nopackprice] => Array ( [type] => variable [value] => 0 ) [customization_required] => Array ( [type] => variable [value] => ) [rate] => Array ( [type] => variable [value] => 0 ) [tax_name] => Array ( [type] => variable [value] => ) [ecotax_rate] => Array ( [type] => variable [value] => 0 ) [unit_price] => Array ( [type] => variable [value] => ) [customizations] => Array ( [type] => variable [value] => Array ( [fields] => Array ( ) ) ) [id_customization] => Array ( [type] => variable [value] => 0 ) [is_customizable] => Array ( [type] => variable [value] => ) [show_quantities] => Array ( [type] => variable [value] => 1 ) [quantity_label] => Array ( [type] => variable [value] => Item ) [customer_group_discount] => Array ( [type] => variable [value] => 0 ) [title] => Array ( [type] => variable [value] => Carbo T2 Loop 40/57 mm pulley ) [images] => Array ( [type] => variable [value] => Array ( [0] => Array ( [bySize] => Array ( [small_default] => Array ( [url] => https://www.picksea.com/29136-small_default/carbo-t2-loop-40-57-mm-pulley.jpg [width] => 98 [height] => 98 ) [cart_default] => Array ( [url] => https://www.picksea.com/29136-cart_default/carbo-t2-loop-40-57-mm-pulley.jpg [width] => 125 [height] => 125 ) [home_default] => Array ( [url] => https://www.picksea.com/29136-home_default/carbo-t2-loop-40-57-mm-pulley.jpg [width] => 250 [height] => 250 ) [home_large] => Array ( [url] => https://www.picksea.com/29136-home_large/carbo-t2-loop-40-57-mm-pulley.jpg [width] => 280 [height] => 280 ) [medium_default] => Array ( [url] => https://www.picksea.com/29136-medium_default/carbo-t2-loop-40-57-mm-pulley.jpg [width] => 452 [height] => 452 ) [large_default] => Array ( [url] => https://www.picksea.com/29136-large_default/carbo-t2-loop-40-57-mm-pulley.jpg [width] => 800 [height] => 800 ) ) [small] => Array ( [url] => https://www.picksea.com/29136-small_default/carbo-t2-loop-40-57-mm-pulley.jpg [width] => 98 [height] => 98 ) [medium] => Array ( [url] => https://www.picksea.com/29136-home_large/carbo-t2-loop-40-57-mm-pulley.jpg [width] => 280 [height] => 280 ) [large] => Array ( [url] => https://www.picksea.com/29136-large_default/carbo-t2-loop-40-57-mm-pulley.jpg [width] => 800 [height] => 800 ) [legend] => [cover] => 1 [id_image] => 29136 [position] => 1 [associatedVariants] => Array ( [0] => 61865 [1] => 61863 ) ) ) ) [cover] => Array ( [type] => variable [value] => Array ( [bySize] => Array ( [small_default] => Array ( [url] => https://www.picksea.com/29136-small_default/carbo-t2-loop-40-57-mm-pulley.jpg [width] => 98 [height] => 98 ) [cart_default] => Array ( [url] => https://www.picksea.com/29136-cart_default/carbo-t2-loop-40-57-mm-pulley.jpg [width] => 125 [height] => 125 ) [home_default] => Array ( [url] => https://www.picksea.com/29136-home_default/carbo-t2-loop-40-57-mm-pulley.jpg [width] => 250 [height] => 250 ) [home_large] => Array ( [url] => https://www.picksea.com/29136-home_large/carbo-t2-loop-40-57-mm-pulley.jpg [width] => 280 [height] => 280 ) [medium_default] => Array ( [url] => https://www.picksea.com/29136-medium_default/carbo-t2-loop-40-57-mm-pulley.jpg [width] => 452 [height] => 452 ) [large_default] => Array ( [url] => https://www.picksea.com/29136-large_default/carbo-t2-loop-40-57-mm-pulley.jpg [width] => 800 [height] => 800 ) ) [small] => Array ( [url] => https://www.picksea.com/29136-small_default/carbo-t2-loop-40-57-mm-pulley.jpg [width] => 98 [height] => 98 ) [medium] => Array ( [url] => https://www.picksea.com/29136-home_large/carbo-t2-loop-40-57-mm-pulley.jpg [width] => 280 [height] => 280 ) [large] => Array ( [url] => https://www.picksea.com/29136-large_default/carbo-t2-loop-40-57-mm-pulley.jpg [width] => 800 [height] => 800 ) [legend] => [cover] => 1 [id_image] => 29136 [position] => 1 [associatedVariants] => Array ( [0] => 61865 [1] => 61863 ) ) ) [has_discount] => Array ( [type] => variable [value] => ) [discount_type] => Array ( [type] => variable [value] => ) [discount_percentage] => Array ( [type] => variable [value] => ) [discount_percentage_absolute] => Array ( [type] => variable [value] => ) [discount_amount] => Array ( [type] => variable [value] => ) [discount_amount_to_display] => Array ( [type] => variable [value] => ) [price_amount] => Array ( [type] => variable [value] => 41.25 ) [regular_price_amount] => Array ( [type] => variable [value] => 41.25 ) [regular_price] => Array ( [type] => variable [value] => €41.25 ) [discount_to_display] => Array ( [type] => variable [value] => ) [unit_price_full] => Array ( [type] => variable [value] => ) [show_availability] => Array ( [type] => variable [value] => 1 ) [availability_date] => Array ( [type] => variable [value] => ) [availability_message] => Array ( [type] => variable [value] => In stock ) [availability] => Array ( [type] => variable [value] => available ) ) ) ) [methodCacheResults:PrestaShop\PrestaShop\Adapter\Presenter\AbstractLazyArray:private] => Array ( [attributes] => Array ( [20058] => Array ( [id_attribute] => 21716 [id_attribute_group] => 20058 [name] => 40 mm [group] => Fitting size [reference] => HA-2148 [ean13] => 097653238157 [isbn] => [upc] => ) ) [url] => https://www.picksea.com/en/carbo-t2-loop-40-57-mm-pulley-harken-22901.html [weight_unit] => kg [reference_to_display] => HA-2148 [flags] => Array ( ) [embedded_attributes] => Array ( [id_shop_default] => 1 [id_manufacturer] => 18 [id_supplier] => 13 [reference] => HA-T2LOOP40-57 [is_virtual] => 0 [delivery_in_stock] => [delivery_out_stock] => [id_category_default] => 106039 [on_sale] => 0 [online_only] => 0 [ecotax] => 0 [minimal_quantity] => 1 [low_stock_threshold] => [low_stock_alert] => 0 [price] => €41.25 [unity] => [unit_price_ratio] => 0.000000 [additional_shipping_cost] => 0.00 [customizable] => 0 [text_fields] => 0 [uploadable_files] => 0 [redirect_type] => 404 [id_type_redirected] => 0 [available_for_order] => 1 [available_date] => [show_condition] => 0 [condition] => new [show_price] => 1 [indexed] => 1 [visibility] => both [cache_default_attribute] => 61863 [advanced_stock_management] => 0 [date_add] => 2013-07-09 16:50:28 [date_upd] => 2023-01-31 15:00:24 [pack_stock_type] => 3 [meta_description] => This model is the first without rivets or metal shackles, this T2 carbo pulley is ultra-resistant and made of composite materials. [meta_keywords] => [meta_title] => Carbo T2 Loop 40/57 mm pulley | Picksea [link_rewrite] => carbo-t2-loop-40-57-mm-pulley [name] => Carbo T2 Loop 40/57 mm pulley [description] =>

| | | | | | | |
| --- | --- | --- | --- | --- | --- | --- |
| | Sheave diameter | Maximum rope diameter | Length | Weight | Maximum workload | Breakage chrage |
| 40 mm | 40 mm | 10 mm | 57 mm | 26 g | 220 kg | 544 kg |
| 57 mm | 57 mm | 11 mm | 79 mm | 59 g | 359 kg | 1080 kg |

[description_short] =>

This model is the first without rivets or metal shackles, this T2 carbo pulley is ultra-resistant and made of composite materials.

It is ideal when used for trimming cars, mainsheet or vang sheets, building stepped hoists or crow's feet and any other system requiring the use of light blocks

The removable loop is inserted into the head of the pulley, then passed around the fixed point for a perfect hold. Product supplied with Dyneema loop.

[available_now] => [available_later] => [id] => 22901 [id_product] => 22901 [out_of_stock] => 1 [new] => 0 [id_product_attribute] => 61863 [quantity_wanted] => 1 [extraContent] => Array ( ) [allow_oosp] => 1 [category] => blocks [category_name] => Blocks [link] => https://www.picksea.com/en/carbo-t2-loop-40-57-mm-pulley-harken-22901.html [attribute_price] => 0 [price_tax_exc] => 41.25 [price_without_reduction] => 41.25 [reduction] => 0 [specific_prices] => Array ( ) [quantity] => 1 [quantity_all_versions] => 1 [id_image] => en-default [features] => Array ( ) [attachments] => Array ( ) [virtual] => 0 [pack] => 0 [packItems] => Array ( ) [nopackprice] => 0 [customization_required] => [attributes] => Array ( [20058] => Array ( [id_attribute] => 21716 [id_attribute_group] => 20058 [name] => 40 mm [group] => Fitting size [reference] => HA-2148 [ean13] => 097653238157 [isbn] => [upc] => ) ) [rate] => 0 [tax_name] => [ecotax_rate] => 0 [unit_price] => [customizations] => Array ( [fields] => Array ( ) ) [id_customization] => 0 [is_customizable] => [show_quantities] => 1 [quantity_label] => Item [quantity_discounts] => Array ( ) [customer_group_discount] => 0 [images] => Array ( [0] => Array ( [bySize] => Array ( [small_default] => Array ( [url] => https://www.picksea.com/29136-small_default/carbo-t2-loop-40-57-mm-pulley.jpg [width] => 98 [height] => 98 ) [cart_default] => Array ( [url] => https://www.picksea.com/29136-cart_default/carbo-t2-loop-40-57-mm-pulley.jpg [width] => 125 [height] => 125 ) [home_default] => Array ( [url] => https://www.picksea.com/29136-home_default/carbo-t2-loop-40-57-mm-pulley.jpg [width] => 250 [height] => 250 ) [home_large] => Array ( [url] => https://www.picksea.com/29136-home_large/carbo-t2-loop-40-57-mm-pulley.jpg [width] => 280 [height] => 280 ) [medium_default] => Array ( [url] => https://www.picksea.com/29136-medium_default/carbo-t2-loop-40-57-mm-pulley.jpg [width] => 452 [height] => 452 ) [large_default] => Array ( [url] => https://www.picksea.com/29136-large_default/carbo-t2-loop-40-57-mm-pulley.jpg [width] => 800 [height] => 800 ) ) [small] => Array ( [url] => https://www.picksea.com/29136-small_default/carbo-t2-loop-40-57-mm-pulley.jpg [width] => 98 [height] => 98 ) [medium] => Array ( [url] => https://www.picksea.com/29136-home_large/carbo-t2-loop-40-57-mm-pulley.jpg [width] => 280 [height] => 280 ) [large] => Array ( [url] => https://www.picksea.com/29136-large_default/carbo-t2-loop-40-57-mm-pulley.jpg [width] => 800 [height] => 800 ) [legend] => [cover] => 1 [id_image] => 29136 [position] => 1 [associatedVariants] => Array ( [0] => 61865 [1] => 61863 ) ) ) [cover] => Array ( [bySize] => Array ( [small_default] => Array ( [url] => https://www.picksea.com/29136-small_default/carbo-t2-loop-40-57-mm-pulley.jpg [width] => 98 [height] => 98 ) [cart_default] => Array ( [url] => https://www.picksea.com/29136-cart_default/carbo-t2-loop-40-57-mm-pulley.jpg [width] => 125 [height] => 125 ) [home_default] => Array ( [url] => https://www.picksea.com/29136-home_default/carbo-t2-loop-40-57-mm-pulley.jpg [width] => 250 [height] => 250 ) [home_large] => Array ( [url] => https://www.picksea.com/29136-home_large/carbo-t2-loop-40-57-mm-pulley.jpg [width] => 280 [height] => 280 ) [medium_default] => Array ( [url] => https://www.picksea.com/29136-medium_default/carbo-t2-loop-40-57-mm-pulley.jpg [width] => 452 [height] => 452 ) [large_default] => Array ( [url] => https://www.picksea.com/29136-large_default/carbo-t2-loop-40-57-mm-pulley.jpg [width] => 800 [height] => 800 ) ) [small] => Array ( [url] => https://www.picksea.com/29136-small_default/carbo-t2-loop-40-57-mm-pulley.jpg [width] => 98 [height] => 98 ) [medium] => Array ( [url] => https://www.picksea.com/29136-home_large/carbo-t2-loop-40-57-mm-pulley.jpg [width] => 280 [height] => 280 ) [large] => Array ( [url] => https://www.picksea.com/29136-large_default/carbo-t2-loop-40-57-mm-pulley.jpg [width] => 800 [height] => 800 ) [legend] => [cover] => 1 [id_image] => 29136 [position] => 1 [associatedVariants] => Array ( [0] => 61865 [1] => 61863 ) ) [has_discount] => [discount_type] => [discount_percentage] => [discount_percentage_absolute] => [discount_amount] => [discount_amount_to_display] => [price_amount] => 41.25 [unit_price_full] => [show_availability] => 1 [availability_date] => [availability_message] => In stock [availability] => available ) [id] => 22901 [show_price] => 1 [labels] => Array ( [tax_short] => (tax incl.) [tax_long] => Tax included ) [ecotax] => Array ( [value] => €0.00 [amount] => 0 [rate] => 0 ) ) ) 1
Detailed features

This model is the first without rivets or metal shackles, this T2 carbo pulley is ultra-resistant and made of composite materials.
It is ideal when used for trimming cars, mainsheet or vang sheets, building stepped hoists or crow's feet and any other system requiring the use of light blocks
The removable loop is inserted into the head of the pulley, then passed around the fixed point for a perfect hold. Product supplied with Dyneema loop.
| | | | | | | |
| --- | --- | --- | --- | --- | --- | --- |
| | Sheave diameter | Maximum rope diameter | Length | Weight | Maximum workload | Breakage chrage |
| 40 mm | 40 mm | 10 mm | 57 mm | 26 g | 220 kg | 544 kg |
| 57 mm | 57 mm | 11 mm | 79 mm | 59 g | 359 kg | 1080 kg |
In the same category
4 other products seleted for you