available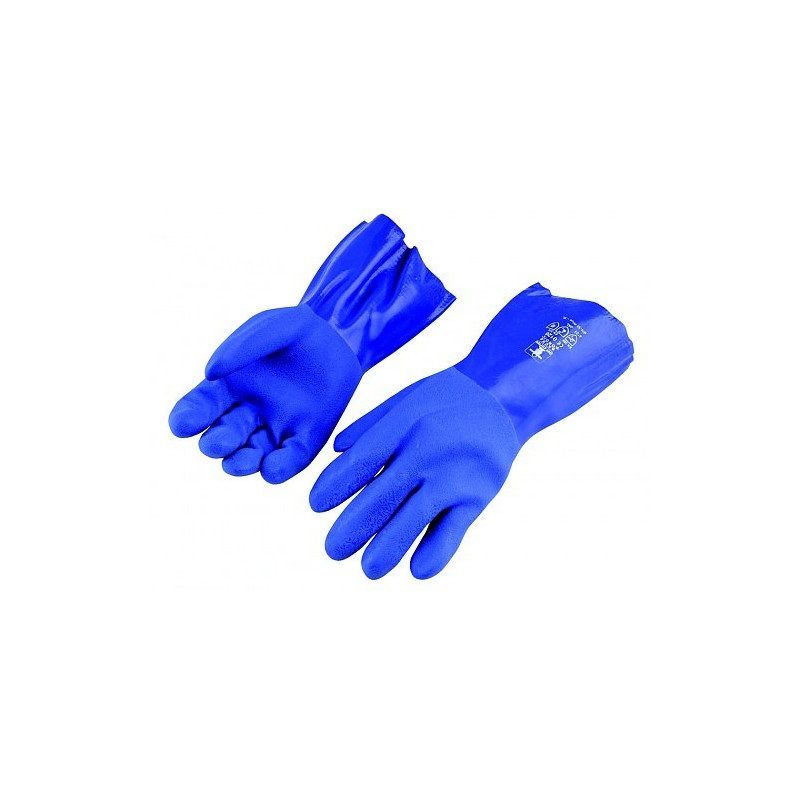 Detailed features
Strong PVC-coated cotton gloves for a perfect and durable seal
These gloves from Guy Cotten's professional product range offer maximum resistance to water and chemical aggression while maintaining good grip thanks to the granulated coating on the palm. The PVC coating on a seamless cotton backing is treated to prevent the growth of micro-organisms.
Find all the professional clothing of the brand Guy Cotten in the official shop Picksea - Guy Cotten
Guy Cotten, the brand of l'abri du Marin offers a wide range of safety and personal protection clothing for professionals and demanding amateurs. Boots, raincoats, waterproof bags, marine clothing.
Characteristics of the BN30 Blue and BN30 Red gloves from Guy Cotten
Cotton backing and 420g PVC coating in 3 successive baths
Very high resistance to chemicals, acids, oils and greases
Granulated coating in the hand to ensure a good grip
Seamless knitted cotton backing
ACTIFRESH treatment against micro-organisms
Gloves complying with EN 420, EN 388, EN 374-3, EN 374-2
Length : 30 cm
Available in two colors