available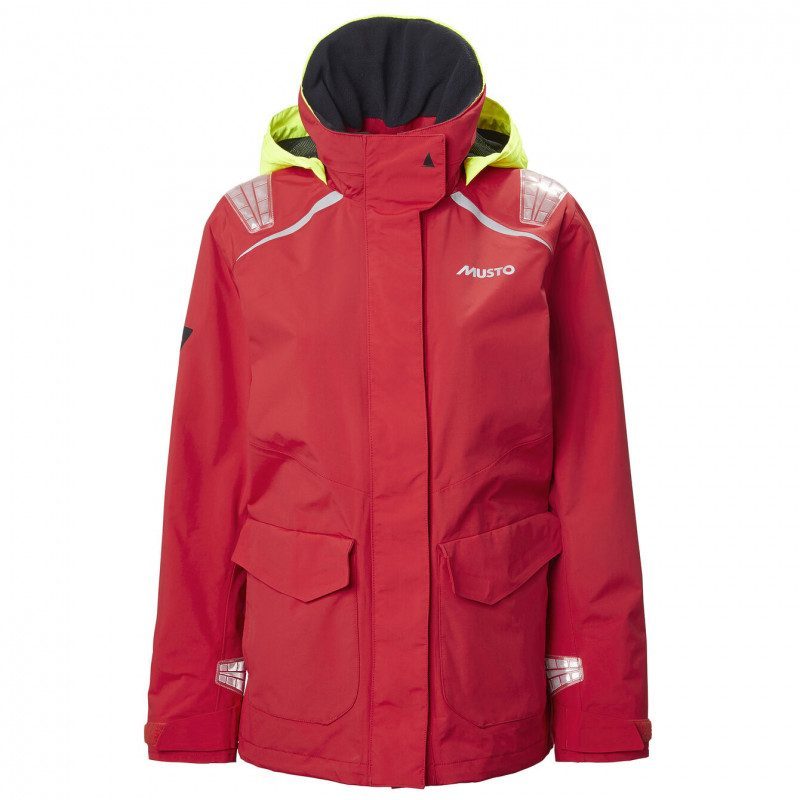 €225.00 -15% €191.25 Tax included
check_circle In stock
PrestaShop\PrestaShop\Adapter\Presenter\Product\ProductLazyArray Object ( [imageRetriever:PrestaShop\PrestaShop\Adapter\Presenter\Product\ProductLazyArray:private] => PrestaShop\PrestaShop\Adapter\Image\ImageRetriever Object ( [link:PrestaShop\PrestaShop\Adapter\Image\ImageRetriever:private] => Link Object ( [allow:protected] => 1 [url:protected] => /index.php [protocol_link] => https:// [protocol_content] => https:// [ssl_enable:protected] => 1 [urlShopId:protected] => [supportedBrowser] => ) ) [link:PrestaShop\PrestaShop\Adapter\Presenter\Product\ProductLazyArray:private] => Link Object ( [allow:protected] => 1 [url:protected] => /index.php [protocol_link] => https:// [protocol_content] => https:// [ssl_enable:protected] => 1 [urlShopId:protected] => [supportedBrowser] => ) [priceFormatter:PrestaShop\PrestaShop\Adapter\Presenter\Product\ProductLazyArray:private] => PrestaShop\PrestaShop\Adapter\Product\PriceFormatter Object ( ) [productColorsRetriever:PrestaShop\PrestaShop\Adapter\Presenter\Product\ProductLazyArray:private] => PrestaShop\PrestaShop\Adapter\Product\ProductColorsRetriever Object ( ) [translator:PrestaShop\PrestaShop\Adapter\Presenter\Product\ProductLazyArray:private] => PrestaShopBundle\Translation\TranslatorComponent Object ( [catalogues:protected] => Array ( [en-US] => Symfony\Component\Translation\MessageCatalogue Object ( [messages:Symfony\Component\Translation\MessageCatalogue:private] => Array ( [en-US] => Array ( [OK] => OK [No] => No [Yes] => Yes [Write your review] => Write your review [Sorry, your review cannot be posted.] => Sorry, your review cannot be posted. [Title] => Title [Your name] => Your name [Review] => Review [Required fields] => Required fields [Cancel] => Cancel [Send] => Send [Your comment has been submitted and will be available once approved by a moderator.] => Your comment has been submitted and will be available once approved by a moderator. [Your comment has been added!] => Your comment has been added! [Review sent] => Review sent [Your review cannot be sent] => Your review cannot be sent [By %1$s] => By %1$s [Report abuse] => Report abuse [Comments] => Comments [Sorry, your review appreciation cannot be sent.] => Sorry, your review appreciation cannot be sent. [Sorry, your abuse report cannot be sent.] => Sorry, your abuse report cannot be sent. [Last] => Last [Your review appreciation cannot be sent] => Your review appreciation cannot be sent [Report comment] => Report comment [Are you sure that you want to report this comment?] => Are you sure that you want to report this comment? [Report sent] => Report sent [Your report has been submitted and will be considered by a moderator.] => Your report has been submitted and will be considered by a moderator. [Your report cannot be sent] => Your report cannot be sent ) [ShopThemeGlobal] => Array ( [Créez votre compte professionnel] => Create your professional account [Demandez un devis] => Request a quote [Plus de 300 clients nous font confiance] => More than 300 customers trust us [Notre sélection de produits par métiers] => Our selection of products by trade [Vêtements pêche / Marin pêcheur] => Fishing clothes / Fisherman [Vêtements poissonnier] => Fishmonger's clothing [Vêtement moniteur de voile] => Sailing instructor clothing [Vêtement aquaculteur] => Aquaculturist clothing [Vêtement pisciliculteur] => Fish farmer's clothing [Vêtement conchyliculteur] => Conchyliculteur clothing [Vêtement de pluie professionnel] => Professional rainwear [+ 5000 produits] => + 5000 products [référencés pour vous] => referenced for you [+ 300 clients] => + 300 customers [nous font confiance] => trust us ) [ShopThemeGlobal ] => Array ( [Vêtements skipper] => Skipper clothing ) ) [metadata:Symfony\Component\Translation\MessageCatalogue:private] => Array ( ) [resources:Symfony\Component\Translation\MessageCatalogue:private] => Array ( ) [locale:Symfony\Component\Translation\MessageCatalogue:private] => en-US [fallbackCatalogue:Symfony\Component\Translation\MessageCatalogue:private] => [parent:Symfony\Component\Translation\MessageCatalogue:private] => ) ) [locale:Symfony\Component\Translation\Translator:private] => en-US [fallbackLocales:Symfony\Component\Translation\Translator:private] => Array ( ) [loaders:Symfony\Component\Translation\Translator:private] => Array ( ) [resources:Symfony\Component\Translation\Translator:private] => Array ( ) [formatter:Symfony\Component\Translation\Translator:private] => Symfony\Component\Translation\Formatter\MessageFormatter Object ( [selector:Symfony\Component\Translation\Formatter\MessageFormatter:private] => Symfony\Component\Translation\MessageSelector Object ( ) ) [cacheDir:Symfony\Component\Translation\Translator:private] => /home/httpd/html/www.picksea.com/var/cache/prod/translations [debug:Symfony\Component\Translation\Translator:private] => [configCacheFactory:Symfony\Component\Translation\Translator:private] => Symfony\Component\Config\ConfigCacheFactory Object ( [debug:Symfony\Component\Config\ConfigCacheFactory:private] => ) ) [settings:protected] => PrestaShop\PrestaShop\Core\Product\ProductPresentationSettings Object ( [catalog_mode] => [catalog_mode_with_prices] => 0 [restricted_country_mode] => [include_taxes] => 1 [allow_add_variant_to_cart_from_listing] => 1 [stock_management_enabled] => 1 [showPrices] => 1 [lastRemainingItems] => 0 ) [product:protected] => Array ( [id_shop_default] => 1 [id_manufacturer] => 3 [id_supplier] => 3 [reference] => MU-81221 [supplier_reference] => [location] => [width] => 0.000000 [height] => 0.000000 [depth] => 0.000000 [weight] => 0.800000 [quantity_discount] => 0 [ean13] => 7040056291116 [isbn] => [upc] => [cache_is_pack] => 0 [cache_has_attachments] => 0 [is_virtual] => 0 [state] => 1 [additional_delivery_times] => 1 [delivery_in_stock] => [delivery_out_stock] => [id_category_default] => 106641 [id_tax_rules_group] => 36 [on_sale] => 0 [online_only] => 0 [ecotax] => 0 [minimal_quantity] => 1 [low_stock_threshold] => [low_stock_alert] => 0 [price] => €191.25 [wholesale_price] => 135.000000 [unity] => [unit_price_ratio] => 0.000000 [additional_shipping_cost] => 0.00 [customizable] => 0 [text_fields] => 0 [uploadable_files] => 0 [redirect_type] => 301-category [id_type_redirected] => 106641 [available_for_order] => 1 [available_date] => [show_condition] => 0 [condition] => new [show_price] => 1 [indexed] => 0 [visibility] => both [cache_default_attribute] => 147995 [advanced_stock_management] => 0 [date_add] => 2018-01-02 11:49:40 [date_upd] => 2023-09-08 09:35:29 [pack_stock_type] => 3 [meta_description] => The BR1 inshore women's jacket from Musto is designed for use in coastal sailing. It offers a high level of waterproofing and unmatched wind protection. [meta_keywords] => [meta_title] => Inshore sailing jacket BR1 Women | Picksea [link_rewrite] => inshore-sailing-jacket-br1-women [name] => Inshore sailing jacket BR1 Women [description] =>

Waterproof and breathable 2-layer fabric according to BR1 standard
Velcro adjustable cuffs
High collar with fleece lining
Yellow fluorescent hood, tucked into the collar.
Mesh lining
Reinforced hems
Reflective strips
Warm hand pockets on top and bottom
Inside zipped pocket

[description_short] =>

Waterproof and breathable 2-layer fabric according to BR1 standard
Velcro adjustable cuffs
High collar with fleece lining
Yellow fluorescent hood, tucked into the collar.
Mesh lining
Reinforced hems
Reflective strips
Warm hand pockets on top and bottom
Inside zipped pocket

) [description_short] => Array ( [type] => variable [value] =>

Waterproof and breathable 2-layer fabric according to BR1 standard
Velcro adjustable cuffs
High collar with fleece lining
Yellow fluorescent hood, tucked into the collar.
Mesh lining
Reinforced hems
Reflective strips
Warm hand pockets on top and bottom
Inside zipped pocket

) [description_short] => Array ( [type] => variable [value] =>

Waterproof and breathable 2-layer fabric according to BR1 standard
Velcro adjustable cuffs
High collar with fleece lining
Yellow fluorescent hood, tucked into the collar.
Mesh lining
Reinforced hems
Reflective strips
Warm hand pockets on top and bottom
Inside zipped pocket

[description_short] =>

Livraison en points relais : Gratuit
Detailed features

The BR1 inshore women's sailing jacket
The BR1 inshore women's jacket from Musto is designed for use in coastal sailing. It offers a high level of waterproofing and unmatched wind protection. This sailing jacket provides warmth and comfort as well as a safety advantage thanks to its reflective strips.
Discover the whole Musto collection on our Picksea website
The range Musto The BR1 (1 layer coating) is dedicated to occasional inshore sailing and the BR2 (2 layer coating) is dedicated to regular cruising, LPX, MPX and HPX in membrane GORE Tex which will address the inshore, offshore and ocean-going sailors and the offshore cruisers.
Detailed features of the BR1 inshore Musto jacket
Waterproof and breathable 2-layer fabric according to BR1 standard
Velcro adjustable cuffs
High collar with fleece lining
Yellow fluorescent hood, tucked into the collar.
Mesh lining
Reinforced hems
Reflective strips
Warm hand pockets on top and bottom
Inside zipped pocket
You might also like 2 other products seleted for you
<div class="fiche-txt"> <h2>The reference in waterproof bags for boats: the Guy Cotten UNO</h2> <p>This 60-litre semi-waterproof bag with a zipper protected by a double waterproof flap allows you to keep your belongings dry in all circumstances, whether on the boat or on a trip. This duffel bag is guaranteed for 2 years and is perfectly waterproof thanks to the heat-sealed assembly. It is ideal for carrying your cruising or regatta equipment. The UNO waterproof bag has a capacity of approximately 60 litres, which is suitable for a 4/5 day boat trip or a long weekend. It is available in 6 original colours. Find more information and advice in our guide <a href="//www.picksea.com/fr/content/96-sac-etanche-guide-pour-bien-choisir">"How to choose your waterproof bag"</a>. Guy Cotten offers a wide range of <a href="//www.picksea.com/fr/marques/boutique-guy-cotten/sac-guy-cotten">waterproof bags</a> for boating and outdoor sports.</p> <h2>Discover the new 2021 Guy Cotten products on Picksea.com</h2> <p>Guy Cotten is launching new product colours, including the appearance of black waterproof bags and the launch of innovative new products such as the Eureka jacket, which combines waxed fabric with breathable materials, and the Winner top, designed for racing and regattas.</p> <h2>Buying a waterproof bag?</h2> <p>In addition to our guide on waterproof bags, you can find on Picksea our whole collection of marine bags, waterproof bags, backpacks... so that you can find the most suitable bag according to your use and your program. Also, among the different brands offered, Guy Cotten is a reference with its different models UNO, DUO, AO, MINO etc. The French brand based in Concarneau manufactures timeless waterproof bags that are resistant and perfect for regattas, cruises, holidays or weekend boating. So, take advantage of all the Picksea customer benefits by ordering your waterproof bag on our shop. With free shipping on orders over £150, loyalty points, easy returns and exchanges within 45 days, Picksea makes it easy to shop online. Is the product in stock? You can have it delivered within 48 hours by choosing the express delivery.</p> <h2>Characteristics of the Guy Cotten Uno 60 litre waterproof bag</h2> </div>

available

<div class="fiche-txt"> <h2>The regatta sailor's shorts, resistant and water repellent by Musto</h2> <p>New design, Musto quality, the Evolution Performance regatta shorts have been completely restyled to integrate protections even more adapted to the summer sailor or more widely for the practice of sailing. This model is available in 5 colours. Find all the marine clothing on Picksea with the Musto collection.</p> <h2>Musto, technical clothing for the sea and the boat</h2> <p>The Musto brand offers sailors and yachtsmen a wide range of marine clothing for cruising, regattas and deep-sea sailing. From head to toe, Musto develops high quality clothing to ensure comfort and longevity for boaters. With all the sporting experience in the world of sailing, the brand is recognized as one of the largest equipment manufacturers for the nautical industry.</p> <h2>Detailed characteristics of the Musto Evolution performance UV Short</h2> </div>

available
In the same category
4 other products seleted for you
Size guide