available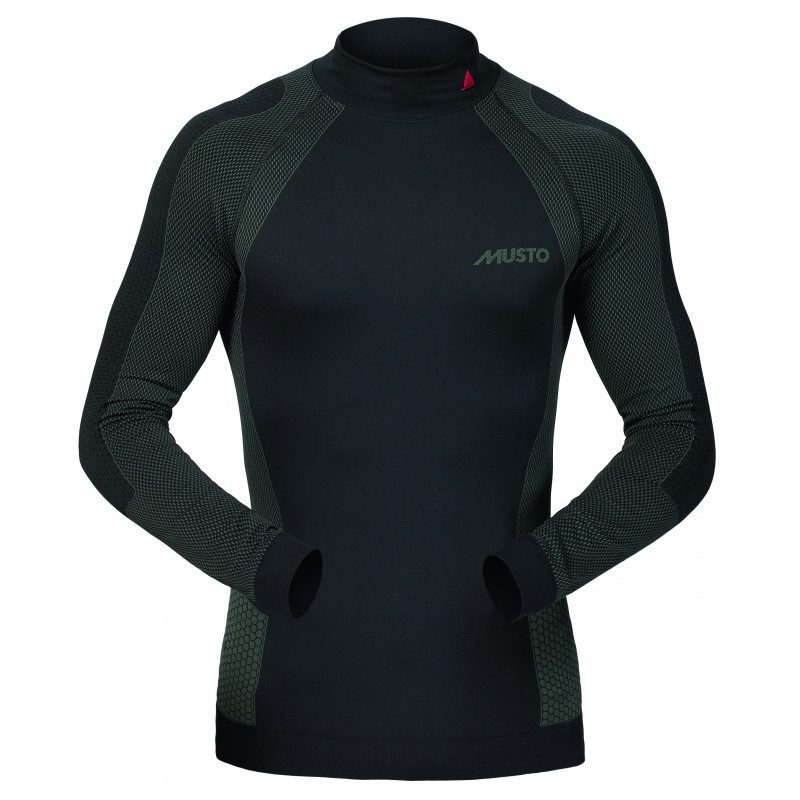 €49.94 Tax included -20% €62.42
check_circle In stock
Detailed features
Musto Active Base Layer Tee shirt
For complete comfort in moderate conditions, this seamless technical tee shirt ensures the role of first layer (warmth, ventilation, protection) while reducing odours thanks to its silver ion impregnated material.
The technical underwear designed for sailing
The Active Base Layer Tee shirt is perfect for sailing, as active underwear. You will find more and more sailing clothes on Picksea, your specialist shop for water sports. Also ideal for kayaking or stand up paddling.
Detailed features of the Active Base Layer top
Seamless construction using Polyester / Polypropylene fibers with Elastane to keep the shirt close to the body
Nilit® Silver Ion Technology ensures odor reduction from bacteria
Neck zipper for easy dressing and ventilation
The fabric weave is different depending on the parts of the body it protects:
Mesh for the sides, under the arms, elbows and lower back to ensure great
ventilation3Dmesh
for the collar, shoulders and on the arms for protection against shocks and wearand


tearCellularfabric
for the kidneys and the base of the back to keep the heat in
Composition: 56% polyamide/40% polyprolene/4% elastane
You might also like 1 other product seleted for you
<div class="fiche-txt"> <h2>Musto Active Base Layer boxer shorts</h2> <p>For complete comfort in moderate conditions, these technical seamless long johns act as a first layer (warmth, ventilation, protection) while reducing odour with their silver ion technology.</p> <h2>All the best in marine clothing is on Picksea</h2> <p>To equip yourself well, find all the Musto sea wear on Picksea. Discover the best technical products of the brand.</p> <h2>Detailed features of the Active Base Layer underwear</h2> </div>

unavailable
In the same category
4 other products seleted for you