available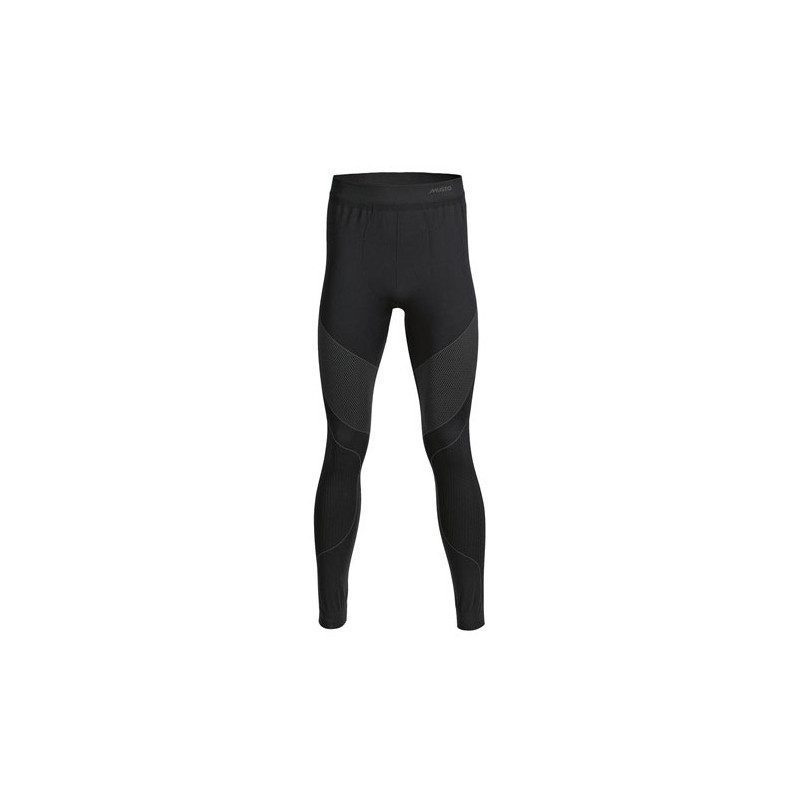 €40.83 -15% €34.71 Tax included
check_circle In stock
PrestaShop\PrestaShop\Adapter\Presenter\Product\ProductLazyArray Object ( [imageRetriever:PrestaShop\PrestaShop\Adapter\Presenter\Product\ProductLazyArray:private] => PrestaShop\PrestaShop\Adapter\Image\ImageRetriever Object ( [link:PrestaShop\PrestaShop\Adapter\Image\ImageRetriever:private] => Link Object ( [allow:protected] => 1 [url:protected] => /index.php [protocol_link] => https:// [protocol_content] => https:// [ssl_enable:protected] => 1 [urlShopId:protected] => [supportedBrowser] => ) ) [link:PrestaShop\PrestaShop\Adapter\Presenter\Product\ProductLazyArray:private] => Link Object ( [allow:protected] => 1 [url:protected] => /index.php [protocol_link] => https:// [protocol_content] => https:// [ssl_enable:protected] => 1 [urlShopId:protected] => [supportedBrowser] => ) [priceFormatter:PrestaShop\PrestaShop\Adapter\Presenter\Product\ProductLazyArray:private] => PrestaShop\PrestaShop\Adapter\Product\PriceFormatter Object ( ) [productColorsRetriever:PrestaShop\PrestaShop\Adapter\Presenter\Product\ProductLazyArray:private] => PrestaShop\PrestaShop\Adapter\Product\ProductColorsRetriever Object ( ) [translator:PrestaShop\PrestaShop\Adapter\Presenter\Product\ProductLazyArray:private] => PrestaShopBundle\Translation\TranslatorComponent Object ( [catalogues:protected] => Array ( [en-US] => Symfony\Component\Translation\MessageCatalogue Object ( [messages:Symfony\Component\Translation\MessageCatalogue:private] => Array ( [en-US] => Array ( [OK] => OK [No] => No [Yes] => Yes [Write your review] => Write your review [Sorry, your review cannot be posted.] => Sorry, your review cannot be posted. [Title] => Title [Your name] => Your name [Review] => Review [Required fields] => Required fields [Cancel] => Cancel [Send] => Send [Your comment has been submitted and will be available once approved by a moderator.] => Your comment has been submitted and will be available once approved by a moderator. [Your comment has been added!] => Your comment has been added! [Review sent] => Review sent [Your review cannot be sent] => Your review cannot be sent [By %1$s] => By %1$s [Report abuse] => Report abuse [Comments] => Comments [Sorry, your review appreciation cannot be sent.] => Sorry, your review appreciation cannot be sent. [Sorry, your abuse report cannot be sent.] => Sorry, your abuse report cannot be sent. [Last] => Last [Your review appreciation cannot be sent] => Your review appreciation cannot be sent [Report comment] => Report comment [Are you sure that you want to report this comment?] => Are you sure that you want to report this comment? [Report sent] => Report sent [Your report has been submitted and will be considered by a moderator.] => Your report has been submitted and will be considered by a moderator. [Your report cannot be sent] => Your report cannot be sent ) [ShopThemeGlobal] => Array ( [Créez votre compte professionnel] => Create your professional account [Demandez un devis] => Request a quote [Plus de 300 clients nous font confiance] => More than 300 customers trust us [Notre sélection de produits par métiers] => Our selection of products by trade [Vêtements pêche / Marin pêcheur] => Fishing clothes / Fisherman [Vêtements poissonnier] => Fishmonger's clothing [Vêtement moniteur de voile] => Sailing instructor clothing [Vêtement aquaculteur] => Aquaculturist clothing [Vêtement pisciliculteur] => Fish farmer's clothing [Vêtement conchyliculteur] => Conchyliculteur clothing [Vêtement de pluie professionnel] => Professional rainwear [+ 5000 produits] => + 5000 products [référencés pour vous] => referenced for you [+ 300 clients] => + 300 customers [nous font confiance] => trust us ) [ShopThemeGlobal ] => Array ( [Vêtements skipper] => Skipper clothing ) ) [metadata:Symfony\Component\Translation\MessageCatalogue:private] => Array ( ) [resources:Symfony\Component\Translation\MessageCatalogue:private] => Array ( ) [locale:Symfony\Component\Translation\MessageCatalogue:private] => en-US [fallbackCatalogue:Symfony\Component\Translation\MessageCatalogue:private] => [parent:Symfony\Component\Translation\MessageCatalogue:private] => ) ) [locale:Symfony\Component\Translation\Translator:private] => en-US [fallbackLocales:Symfony\Component\Translation\Translator:private] => Array ( ) [loaders:Symfony\Component\Translation\Translator:private] => Array ( ) [resources:Symfony\Component\Translation\Translator:private] => Array ( ) [formatter:Symfony\Component\Translation\Translator:private] => Symfony\Component\Translation\Formatter\MessageFormatter Object ( [selector:Symfony\Component\Translation\Formatter\MessageFormatter:private] => Symfony\Component\Translation\MessageSelector Object ( ) ) [cacheDir:Symfony\Component\Translation\Translator:private] => /home/httpd/html/www.picksea.com/var/cache/prod/translations [debug:Symfony\Component\Translation\Translator:private] => [configCacheFactory:Symfony\Component\Translation\Translator:private] => Symfony\Component\Config\ConfigCacheFactory Object ( [debug:Symfony\Component\Config\ConfigCacheFactory:private] => ) ) [settings:protected] => PrestaShop\PrestaShop\Core\Product\ProductPresentationSettings Object ( [catalog_mode] => [catalog_mode_with_prices] => 0 [restricted_country_mode] => [include_taxes] => 1 [allow_add_variant_to_cart_from_listing] => 1 [stock_management_enabled] => 1 [showPrices] => 1 [lastRemainingItems] => 0 ) [product:protected] => Array ( [id_shop_default] => 1 [id_manufacturer] => 3 [id_supplier] => 3 [reference] => MU-SU0170 [supplier_reference] => [location] => [width] => 0.000000 [height] => 0.000000 [depth] => 0.000000 [weight] => 0.400000 [quantity_discount] => 0 [ean13] => 5051070791799 [isbn] => [upc] => [cache_is_pack] => 0 [cache_has_attachments] => 0 [is_virtual] => 0 [state] => 1 [additional_delivery_times] => 1 [delivery_in_stock] => [delivery_out_stock] => [id_category_default] => 50 [id_tax_rules_group] => 36 [on_sale] => 0 [online_only] => 0 [ecotax] => 0 [minimal_quantity] => 1 [low_stock_threshold] => [low_stock_alert] => 0 [price] => €34.71 [wholesale_price] => 22.700000 [unity] => 0.000000 [unit_price_ratio] => 0.000000 [additional_shipping_cost] => 0.00 [customizable] => 0 [text_fields] => 0 [uploadable_files] => 0 [redirect_type] => 301-category [id_type_redirected] => 106965 [available_for_order] => 1 [available_date] => [show_condition] => 0 [condition] => new [show_price] => 1 [indexed] => 0 [visibility] => both [cache_default_attribute] => 69711 [advanced_stock_management] => 0 [date_add] => 2011-02-28 13:32:46 [date_upd] => 2023-12-01 17:38:43 [pack_stock_type] => 3 [meta_description] => Musto's Active Base Layer underwear remains a product of choice for the sailor. [meta_keywords] => sea clothes,musto [meta_title] => Active Base Layer technical briefs [link_rewrite] => active-base-layer-technical-briefs [name] => Active Base Layer technical briefs [description] =>

Seamless construction using Polyester / Polypropylene fibers with Elastane to keep the pant close to the body
Nilit® Silver Ion Technology ensures odor reduction from bacteria
The weave of the fabric is different according to the parts of the body it protects

Mesh for thighs and buttocks to ensure great ventilation
3D mesh for knees and lower legs for impact and wear protection

[description_short] =>

Musto Active Base Layer boxer shorts

For complete comfort in moderate conditions, these technical seamless long johns act as a first layer (warmth, ventilation, protection) while reducing odour with their silver ion technology.

All the best in marine clothing is on Picksea

To equip yourself well, find all the Musto sea wear on Picksea. Discover the best technical products of the brand.

Detailed features of the Active Base Layer underwear

[available_now] => In stock [available_later] => Available November 2020 [video] => [personnalisation] => 0 [markdown] => [catdecathon] => [id] => 39 [id_product] => 39 [out_of_stock] => 0 [new] => 0 [id_product_attribute] => 69711 [quantity_wanted] => 1 [extraContent] => Array ( ) [allow_oosp] => 0 [category] => underwear-technical [category_name] => Technical underwear [link] => https://www.picksea.com/en/active-base-layer-technical-briefs-musto-39.html [attribute_price] => 0 [price_tax_exc] => 34.708333 [price_without_reduction] => 40.833333 [price_without_reduction_without_tax] => 40.833333 [reduction] => 6.125 [reduction_without_tax] => 6.125 [specific_prices] => Array ( [id_specific_price] => 641239923 [id_specific_price_rule] => 0 [id_cart] => 0 [id_product] => 39 [id_shop] => 1 [id_shop_group] => 0 [id_currency] => 0 [id_country] => 0 [id_group] => 0 [id_customer] => 0 [id_product_attribute] => 0 [price] => -1.000000 [from_quantity] => 1 [reduction] => 0.150000 [reduction_tax] => 1 [reduction_type] => percentage [from] => 0000-00-00 00:00:00 [to] => 0000-00-00 00:00:00 [score] => 48 ) [quantity] => 3 [quantity_all_versions] => 4 [id_image] => en-default [features] => Array ( [0] => Array ( [name] => Gender [value] => Men [id_feature] => 4 [position] => 1 ) [1] => Array ( [name] => Type [value] => Clothes [id_feature] => 256 [position] => 20 ) ) [attachments] => Array ( ) [virtual] => 0 [pack] => 0 [packItems] => Array ( ) [nopackprice] => 0 [customization_required] => [attributes] => Array ( [5] => Array ( [id_attribute] => 576 [id_attribute_group] => 5 [name] => XS-S [group] => Size [reference] => MU-SU0170-BLK-XSS [ean13] => 5051070791799 [isbn] => [upc] => ) ) [rate] => 0 [tax_name] => [ecotax_rate] => 0 [unit_price] => [customizations] => Array ( [fields] => Array ( ) ) [id_customization] => 0 [is_customizable] => [show_quantities] => 1 [quantity_label] => Items [quantity_discounts] => Array ( ) [customer_group_discount] => 0 [title] => Active Base Layer technical briefs [images] => Array ( [0] => Array ( [bySize] => Array ( [small_default] => Array ( [url] => https://www.picksea.com/49717-small_default/active-base-layer-technical-briefs.jpg [width] => 98 [height] => 98 ) [cart_default] => Array ( [url] => https://www.picksea.com/49717-cart_default/active-base-layer-technical-briefs.jpg [width] => 125 [height] => 125 ) [home_default] => Array ( [url] => https://www.picksea.com/49717-home_default/active-base-layer-technical-briefs.jpg [width] => 250 [height] => 250 ) [home_large] => Array ( [url] => https://www.picksea.com/49717-home_large/active-base-layer-technical-briefs.jpg [width] => 280 [height] => 280 ) [medium_default] => Array ( [url] => https://www.picksea.com/49717-medium_default/active-base-layer-technical-briefs.jpg [width] => 452 [height] => 452 ) [large_default] => Array ( [url] => https://www.picksea.com/49717-large_default/active-base-layer-technical-briefs.jpg [width] => 800 [height] => 800 ) ) [small] => Array ( [url] => https://www.picksea.com/49717-small_default/active-base-layer-technical-briefs.jpg [width] => 98 [height] => 98 ) [medium] => Array ( [url] => https://www.picksea.com/49717-home_large/active-base-layer-technical-briefs.jpg [width] => 280 [height] => 280 ) [large] => Array ( [url] => https://www.picksea.com/49717-large_default/active-base-layer-technical-briefs.jpg [width] => 800 [height] => 800 ) [legend] => [cover] => 1 [id_image] => 49717 [position] => 1 [associatedVariants] => Array ( [0] => 69711 ) ) ) [cover] => Array ( [bySize] => Array ( [small_default] => Array ( [url] => https://www.picksea.com/49717-small_default/active-base-layer-technical-briefs.jpg [width] => 98 [height] => 98 ) [cart_default] => Array ( [url] => https://www.picksea.com/49717-cart_default/active-base-layer-technical-briefs.jpg [width] => 125 [height] => 125 ) [home_default] => Array ( [url] => https://www.picksea.com/49717-home_default/active-base-layer-technical-briefs.jpg [width] => 250 [height] => 250 ) [home_large] => Array ( [url] => https://www.picksea.com/49717-home_large/active-base-layer-technical-briefs.jpg [width] => 280 [height] => 280 ) [medium_default] => Array ( [url] => https://www.picksea.com/49717-medium_default/active-base-layer-technical-briefs.jpg [width] => 452 [height] => 452 ) [large_default] => Array ( [url] => https://www.picksea.com/49717-large_default/active-base-layer-technical-briefs.jpg [width] => 800 [height] => 800 ) ) [small] => Array ( [url] => https://www.picksea.com/49717-small_default/active-base-layer-technical-briefs.jpg [width] => 98 [height] => 98 ) [medium] => Array ( [url] => https://www.picksea.com/49717-home_large/active-base-layer-technical-briefs.jpg [width] => 280 [height] => 280 ) [large] => Array ( [url] => https://www.picksea.com/49717-large_default/active-base-layer-technical-briefs.jpg [width] => 800 [height] => 800 ) [legend] => [cover] => 1 [id_image] => 49717 [position] => 1 [associatedVariants] => Array ( [0] => 69711 ) ) [has_discount] => 1 [discount_type] => percentage [discount_percentage] => -15% [discount_percentage_absolute] => 15% [discount_amount] => €6.13 [discount_amount_to_display] => -€6.13 [price_amount] => 34.71 [regular_price_amount] => 40.833333 [regular_price] => €40.83 [discount_to_display] => €6.13 [unit_price_full] => [show_availability] => 1 [availability_date] => [availability_message] => In stock [availability] => available ) [language:PrestaShop\PrestaShop\Adapter\Presenter\Product\ProductLazyArray:private] => Language Object ( [id] => 3 [name] => English GB (English) [iso_code] => en [locale] => en-US [language_code] => en [date_format_lite] => Y-m-d [date_format_full] => Y-m-d H:i:s [is_rtl] => 0 [active] => 1 [webserviceParameters:protected] => Array ( [objectNodeName] => language [objectsNodeName] => languages ) [translationsFilesAndVars:protected] => Array ( [fields] => _FIELDS [errors] => _ERRORS [admin] => _LANGADM [pdf] => _LANGPDF [tabs] => tabs ) [id_lang:protected] => [id_shop:protected] => 1 [id_shop_list] => Array ( ) [get_shop_from_context:protected] => 1 [table:protected] => lang [identifier:protected] => id_lang [fieldsRequired:protected] => Array ( [0] => name [1] => iso_code [2] => date_format_lite [3] => date_format_full ) [fieldsSize:protected] => Array ( [name] => 32 [iso_code] => 2 [locale] => 5 [language_code] => 5 [date_format_lite] => 32 [date_format_full] => 32 ) [fieldsValidate:protected] => Array ( [name] => isGenericName [iso_code] => isLanguageIsoCode [locale] => isLocale [language_code] => isLanguageCode [active] => isBool [is_rtl] => isBool [date_format_lite] => isPhpDateFormat [date_format_full] => isPhpDateFormat ) [fieldsRequiredLang:protected] => Array ( ) [fieldsSizeLang:protected] => Array ( ) [fieldsValidateLang:protected] => Array ( ) [tables:protected] => Array ( ) [image_dir:protected] => [image_format:protected] => jpg [translator:protected] => [def:protected] => Array ( [table] => lang [primary] => id_lang [fields] => Array ( [name] => Array ( [type] => 3 [validate] => isGenericName [required] => 1 [size] => 32 ) [iso_code] => Array ( [type] => 3 [validate] => isLanguageIsoCode [required] => 1 [size] => 2 ) [locale] => Array ( [type] => 3 [validate] => isLocale [size] => 5 ) [language_code] => Array ( [type] => 3 [validate] => isLanguageCode [size] => 5 ) [active] => Array ( [type] => 2 [validate] => isBool ) [is_rtl] => Array ( [type] => 2 [validate] => isBool ) [date_format_lite] => Array ( [type] => 3 [validate] => isPhpDateFormat [required] => 1 [size] => 32 ) [date_format_full] => Array ( [type] => 3 [validate] => isPhpDateFormat [required] => 1 [size] => 32 ) ) [classname] => Language ) [update_fields:protected] => [force_id] => ) [arrayAccessList:PrestaShop\PrestaShop\Adapter\Presenter\AbstractLazyArray:private] => ArrayObject Object ( [storage:ArrayObject:private] => Array ( [id] => Array ( [type] => method [value] => getId ) [attributes] => Array ( [type] => method [value] => getAttributes ) [show_price] => Array ( [type] => method [value] => getShowPrice ) [weight_unit] => Array ( [type] => method [value] => getWeightUnit ) [url] => Array ( [type] => method [value] => getUrl ) [canonical_url] => Array ( [type] => method [value] => getCanonicalUrl ) [add_to_cart_url] => Array ( [type] => method [value] => getAddToCartUrl ) [condition] => Array ( [type] => method [value] => getCondition ) [delivery_information] => Array ( [type] => method [value] => getDeliveryInformation ) [embedded_attributes] => Array ( [type] => method [value] => getEmbeddedAttributes ) [file_size_formatted] => Array ( [type] => method [value] => getFileSizeFormatted ) [attachments] => Array ( [type] => method [value] => getAttachments ) [quantity_discounts] => Array ( [type] => method [value] => getQuantityDiscounts ) [reference_to_display] => Array ( [type] => method [value] => getReferenceToDisplay ) [grouped_features] => Array ( [type] => method [value] => getGroupedFeatures ) [seo_availability] => Array ( [type] => method [value] => getSeoAvailability ) [labels] => Array ( [type] => method [value] => getLabels ) [ecotax] => Array ( [type] => method [value] => getEcotax ) [flags] => Array ( [type] => method [value] => getFlags ) [main_variants] => Array ( [type] => method [value] => getMainVariants ) [specific_references] => Array ( [type] => method [value] => getSpecificReferences ) [id_shop_default] => Array ( [type] => variable [value] => 1 ) [id_manufacturer] => Array ( [type] => variable [value] => 3 ) [id_supplier] => Array ( [type] => variable [value] => 3 ) [reference] => Array ( [type] => variable [value] => MU-SU0170 ) [supplier_reference] => Array ( [type] => variable [value] => ) [location] => Array ( [type] => variable [value] => ) [width] => Array ( [type] => variable [value] => 0.000000 ) [height] => Array ( [type] => variable [value] => 0.000000 ) [depth] => Array ( [type] => variable [value] => 0.000000 ) [weight] => Array ( [type] => variable [value] => 0.400000 ) [quantity_discount] => Array ( [type] => variable [value] => 0 ) [ean13] => Array ( [type] => variable [value] => 5051070791799 ) [isbn] => Array ( [type] => variable [value] => ) [upc] => Array ( [type] => variable [value] => ) [cache_is_pack] => Array ( [type] => variable [value] => 0 ) [cache_has_attachments] => Array ( [type] => variable [value] => 0 ) [is_virtual] => Array ( [type] => variable [value] => 0 ) [state] => Array ( [type] => variable [value] => 1 ) [additional_delivery_times] => Array ( [type] => variable [value] => 1 ) [delivery_in_stock] => Array ( [type] => variable [value] => ) [delivery_out_stock] => Array ( [type] => variable [value] => ) [id_category_default] => Array ( [type] => variable [value] => 50 ) [id_tax_rules_group] => Array ( [type] => variable [value] => 36 ) [on_sale] => Array ( [type] => variable [value] => 0 ) [online_only] => Array ( [type] => variable [value] => 0 ) [minimal_quantity] => Array ( [type] => variable [value] => 1 ) [low_stock_threshold] => Array ( [type] => variable [value] => ) [low_stock_alert] => Array ( [type] => variable [value] => 0 ) [price] => Array ( [type] => variable [value] => €34.71 ) [wholesale_price] => Array ( [type] => variable [value] => 22.700000 ) [unity] => Array ( [type] => variable [value] => 0.000000 ) [unit_price_ratio] => Array ( [type] => variable [value] => 0.000000 ) [additional_shipping_cost] => Array ( [type] => variable [value] => 0.00 ) [customizable] => Array ( [type] => variable [value] => 0 ) [text_fields] => Array ( [type] => variable [value] => 0 ) [uploadable_files] => Array ( [type] => variable [value] => 0 ) [redirect_type] => Array ( [type] => variable [value] => 301-category ) [id_type_redirected] => Array ( [type] => variable [value] => 106965 ) [available_for_order] => Array ( [type] => variable [value] => 1 ) [available_date] => Array ( [type] => variable [value] => ) [show_condition] => Array ( [type] => variable [value] => 0 ) [indexed] => Array ( [type] => variable [value] => 0 ) [visibility] => Array ( [type] => variable [value] => both ) [cache_default_attribute] => Array ( [type] => variable [value] => 69711 ) [advanced_stock_management] => Array ( [type] => variable [value] => 0 ) [date_add] => Array ( [type] => variable [value] => 2011-02-28 13:32:46 ) [date_upd] => Array ( [type] => variable [value] => 2023-12-01 17:38:43 ) [pack_stock_type] => Array ( [type] => variable [value] => 3 ) [meta_description] => Array ( [type] => variable [value] => Musto's Active Base Layer underwear remains a product of choice for the sailor. ) [meta_keywords] => Array ( [type] => variable [value] => sea clothes,musto ) [meta_title] => Array ( [type] => variable [value] => Active Base Layer technical briefs ) [link_rewrite] => Array ( [type] => variable [value] => active-base-layer-technical-briefs ) [name] => Array ( [type] => variable [value] => Active Base Layer technical briefs ) [description] => Array ( [type] => variable [value] =>

Seamless construction using Polyester / Polypropylene fibers with Elastane to keep the pant close to the body
Nilit® Silver Ion Technology ensures odor reduction from bacteria
The weave of the fabric is different according to the parts of the body it protects

Mesh for thighs and buttocks to ensure great ventilation
3D mesh for knees and lower legs for impact and wear protection

) [description_short] => Array ( [type] => variable [value] =>

Musto Active Base Layer boxer shorts

For complete comfort in moderate conditions, these technical seamless long johns act as a first layer (warmth, ventilation, protection) while reducing odour with their silver ion technology.

All the best in marine clothing is on Picksea

To equip yourself well, find all the Musto sea wear on Picksea. Discover the best technical products of the brand.

Detailed features of the Active Base Layer underwear

) [available_now] => Array ( [type] => variable [value] => In stock ) [available_later] => Array ( [type] => variable [value] => Available November 2020 ) [video] => Array ( [type] => variable [value] => ) [personnalisation] => Array ( [type] => variable [value] => 0 ) [markdown] => Array ( [type] => variable [value] => ) [catdecathon] => Array ( [type] => variable [value] => ) [id_product] => Array ( [type] => variable [value] => 39 ) [out_of_stock] => Array ( [type] => variable [value] => 0 ) [new] => Array ( [type] => variable [value] => 0 ) [id_product_attribute] => Array ( [type] => variable [value] => 69711 ) [quantity_wanted] => Array ( [type] => variable [value] => 1 ) [extraContent] => Array ( [type] => variable [value] => Array ( ) ) [allow_oosp] => Array ( [type] => variable [value] => 0 ) [category] => Array ( [type] => variable [value] => underwear-technical ) [category_name] => Array ( [type] => variable [value] => Technical underwear ) [link] => Array ( [type] => variable [value] => https://www.picksea.com/en/active-base-layer-technical-briefs-musto-39.html ) [attribute_price] => Array ( [type] => variable [value] => 0 ) [price_tax_exc] => Array ( [type] => variable [value] => 34.708333 ) [price_without_reduction] => Array ( [type] => variable [value] => 40.833333 ) [price_without_reduction_without_tax] => Array ( [type] => variable [value] => 40.833333 ) [reduction] => Array ( [type] => variable [value] => 6.125 ) [reduction_without_tax] => Array ( [type] => variable [value] => 6.125 ) [specific_prices] => Array ( [type] => variable [value] => Array ( [id_specific_price] => 641239923 [id_specific_price_rule] => 0 [id_cart] => 0 [id_product] => 39 [id_shop] => 1 [id_shop_group] => 0 [id_currency] => 0 [id_country] => 0 [id_group] => 0 [id_customer] => 0 [id_product_attribute] => 0 [price] => -1.000000 [from_quantity] => 1 [reduction] => 0.150000 [reduction_tax] => 1 [reduction_type] => percentage [from] => 0000-00-00 00:00:00 [to] => 0000-00-00 00:00:00 [score] => 48 ) ) [quantity] => Array ( [type] => variable [value] => 3 ) [quantity_all_versions] => Array ( [type] => variable [value] => 4 ) [id_image] => Array ( [type] => variable [value] => en-default ) [features] => Array ( [type] => variable [value] => Array ( [0] => Array ( [name] => Gender [value] => Men [id_feature] => 4 [position] => 1 ) [1] => Array ( [name] => Type [value] => Clothes [id_feature] => 256 [position] => 20 ) ) ) [virtual] => Array ( [type] => variable [value] => 0 ) [pack] => Array ( [type] => variable [value] => 0 ) [packItems] => Array ( [type] => variable [value] => Array ( ) ) [nopackprice] => Array ( [type] => variable [value] => 0 ) [customization_required] => Array ( [type] => variable [value] => ) [rate] => Array ( [type] => variable [value] => 0 ) [tax_name] => Array ( [type] => variable [value] => ) [ecotax_rate] => Array ( [type] => variable [value] => 0 ) [unit_price] => Array ( [type] => variable [value] => ) [customizations] => Array ( [type] => variable [value] => Array ( [fields] => Array ( ) ) ) [id_customization] => Array ( [type] => variable [value] => 0 ) [is_customizable] => Array ( [type] => variable [value] => ) [show_quantities] => Array ( [type] => variable [value] => 1 ) [quantity_label] => Array ( [type] => variable [value] => Items ) [customer_group_discount] => Array ( [type] => variable [value] => 0 ) [title] => Array ( [type] => variable [value] => Active Base Layer technical briefs ) [images] => Array ( [type] => variable [value] => Array ( [0] => Array ( [bySize] => Array ( [small_default] => Array ( [url] => https://www.picksea.com/49717-small_default/active-base-layer-technical-briefs.jpg [width] => 98 [height] => 98 ) [cart_default] => Array ( [url] => https://www.picksea.com/49717-cart_default/active-base-layer-technical-briefs.jpg [width] => 125 [height] => 125 ) [home_default] => Array ( [url] => https://www.picksea.com/49717-home_default/active-base-layer-technical-briefs.jpg [width] => 250 [height] => 250 ) [home_large] => Array ( [url] => https://www.picksea.com/49717-home_large/active-base-layer-technical-briefs.jpg [width] => 280 [height] => 280 ) [medium_default] => Array ( [url] => https://www.picksea.com/49717-medium_default/active-base-layer-technical-briefs.jpg [width] => 452 [height] => 452 ) [large_default] => Array ( [url] => https://www.picksea.com/49717-large_default/active-base-layer-technical-briefs.jpg [width] => 800 [height] => 800 ) ) [small] => Array ( [url] => https://www.picksea.com/49717-small_default/active-base-layer-technical-briefs.jpg [width] => 98 [height] => 98 ) [medium] => Array ( [url] => https://www.picksea.com/49717-home_large/active-base-layer-technical-briefs.jpg [width] => 280 [height] => 280 ) [large] => Array ( [url] => https://www.picksea.com/49717-large_default/active-base-layer-technical-briefs.jpg [width] => 800 [height] => 800 ) [legend] => [cover] => 1 [id_image] => 49717 [position] => 1 [associatedVariants] => Array ( [0] => 69711 ) ) ) ) [cover] => Array ( [type] => variable [value] => Array ( [bySize] => Array ( [small_default] => Array ( [url] => https://www.picksea.com/49717-small_default/active-base-layer-technical-briefs.jpg [width] => 98 [height] => 98 ) [cart_default] => Array ( [url] => https://www.picksea.com/49717-cart_default/active-base-layer-technical-briefs.jpg [width] => 125 [height] => 125 ) [home_default] => Array ( [url] => https://www.picksea.com/49717-home_default/active-base-layer-technical-briefs.jpg [width] => 250 [height] => 250 ) [home_large] => Array ( [url] => https://www.picksea.com/49717-home_large/active-base-layer-technical-briefs.jpg [width] => 280 [height] => 280 ) [medium_default] => Array ( [url] => https://www.picksea.com/49717-medium_default/active-base-layer-technical-briefs.jpg [width] => 452 [height] => 452 ) [large_default] => Array ( [url] => https://www.picksea.com/49717-large_default/active-base-layer-technical-briefs.jpg [width] => 800 [height] => 800 ) ) [small] => Array ( [url] => https://www.picksea.com/49717-small_default/active-base-layer-technical-briefs.jpg [width] => 98 [height] => 98 ) [medium] => Array ( [url] => https://www.picksea.com/49717-home_large/active-base-layer-technical-briefs.jpg [width] => 280 [height] => 280 ) [large] => Array ( [url] => https://www.picksea.com/49717-large_default/active-base-layer-technical-briefs.jpg [width] => 800 [height] => 800 ) [legend] => [cover] => 1 [id_image] => 49717 [position] => 1 [associatedVariants] => Array ( [0] => 69711 ) ) ) [has_discount] => Array ( [type] => variable [value] => 1 ) [discount_type] => Array ( [type] => variable [value] => percentage ) [discount_percentage] => Array ( [type] => variable [value] => -15% ) [discount_percentage_absolute] => Array ( [type] => variable [value] => 15% ) [discount_amount] => Array ( [type] => variable [value] => €6.13 ) [discount_amount_to_display] => Array ( [type] => variable [value] => -€6.13 ) [price_amount] => Array ( [type] => variable [value] => 34.71 ) [regular_price_amount] => Array ( [type] => variable [value] => 40.833333 ) [regular_price] => Array ( [type] => variable [value] => €40.83 ) [discount_to_display] => Array ( [type] => variable [value] => €6.13 ) [unit_price_full] => Array ( [type] => variable [value] => ) [show_availability] => Array ( [type] => variable [value] => 1 ) [availability_date] => Array ( [type] => variable [value] => ) [availability_message] => Array ( [type] => variable [value] => In stock ) [availability] => Array ( [type] => variable [value] => available ) ) ) [arrayAccessIterator:PrestaShop\PrestaShop\Adapter\Presenter\AbstractLazyArray:private] => ArrayIterator Object ( [storage:ArrayIterator:private] => ArrayObject Object ( [storage:ArrayObject:private] => Array ( [id] => Array ( [type] => method [value] => getId ) [attributes] => Array ( [type] => method [value] => getAttributes ) [show_price] => Array ( [type] => method [value] => getShowPrice ) [weight_unit] => Array ( [type] => method [value] => getWeightUnit ) [url] => Array ( [type] => method [value] => getUrl ) [canonical_url] => Array ( [type] => method [value] => getCanonicalUrl ) [add_to_cart_url] => Array ( [type] => method [value] => getAddToCartUrl ) [condition] => Array ( [type] => method [value] => getCondition ) [delivery_information] => Array ( [type] => method [value] => getDeliveryInformation ) [embedded_attributes] => Array ( [type] => method [value] => getEmbeddedAttributes ) [file_size_formatted] => Array ( [type] => method [value] => getFileSizeFormatted ) [attachments] => Array ( [type] => method [value] => getAttachments ) [quantity_discounts] => Array ( [type] => method [value] => getQuantityDiscounts ) [reference_to_display] => Array ( [type] => method [value] => getReferenceToDisplay ) [grouped_features] => Array ( [type] => method [value] => getGroupedFeatures ) [seo_availability] => Array ( [type] => method [value] => getSeoAvailability ) [labels] => Array ( [type] => method [value] => getLabels ) [ecotax] => Array ( [type] => method [value] => getEcotax ) [flags] => Array ( [type] => method [value] => getFlags ) [main_variants] => Array ( [type] => method [value] => getMainVariants ) [specific_references] => Array ( [type] => method [value] => getSpecificReferences ) [id_shop_default] => Array ( [type] => variable [value] => 1 ) [id_manufacturer] => Array ( [type] => variable [value] => 3 ) [id_supplier] => Array ( [type] => variable [value] => 3 ) [reference] => Array ( [type] => variable [value] => MU-SU0170 ) [supplier_reference] => Array ( [type] => variable [value] => ) [location] => Array ( [type] => variable [value] => ) [width] => Array ( [type] => variable [value] => 0.000000 ) [height] => Array ( [type] => variable [value] => 0.000000 ) [depth] => Array ( [type] => variable [value] => 0.000000 ) [weight] => Array ( [type] => variable [value] => 0.400000 ) [quantity_discount] => Array ( [type] => variable [value] => 0 ) [ean13] => Array ( [type] => variable [value] => 5051070791799 ) [isbn] => Array ( [type] => variable [value] => ) [upc] => Array ( [type] => variable [value] => ) [cache_is_pack] => Array ( [type] => variable [value] => 0 ) [cache_has_attachments] => Array ( [type] => variable [value] => 0 ) [is_virtual] => Array ( [type] => variable [value] => 0 ) [state] => Array ( [type] => variable [value] => 1 ) [additional_delivery_times] => Array ( [type] => variable [value] => 1 ) [delivery_in_stock] => Array ( [type] => variable [value] => ) [delivery_out_stock] => Array ( [type] => variable [value] => ) [id_category_default] => Array ( [type] => variable [value] => 50 ) [id_tax_rules_group] => Array ( [type] => variable [value] => 36 ) [on_sale] => Array ( [type] => variable [value] => 0 ) [online_only] => Array ( [type] => variable [value] => 0 ) [minimal_quantity] => Array ( [type] => variable [value] => 1 ) [low_stock_threshold] => Array ( [type] => variable [value] => ) [low_stock_alert] => Array ( [type] => variable [value] => 0 ) [price] => Array ( [type] => variable [value] => €34.71 ) [wholesale_price] => Array ( [type] => variable [value] => 22.700000 ) [unity] => Array ( [type] => variable [value] => 0.000000 ) [unit_price_ratio] => Array ( [type] => variable [value] => 0.000000 ) [additional_shipping_cost] => Array ( [type] => variable [value] => 0.00 ) [customizable] => Array ( [type] => variable [value] => 0 ) [text_fields] => Array ( [type] => variable [value] => 0 ) [uploadable_files] => Array ( [type] => variable [value] => 0 ) [redirect_type] => Array ( [type] => variable [value] => 301-category ) [id_type_redirected] => Array ( [type] => variable [value] => 106965 ) [available_for_order] => Array ( [type] => variable [value] => 1 ) [available_date] => Array ( [type] => variable [value] => ) [show_condition] => Array ( [type] => variable [value] => 0 ) [indexed] => Array ( [type] => variable [value] => 0 ) [visibility] => Array ( [type] => variable [value] => both ) [cache_default_attribute] => Array ( [type] => variable [value] => 69711 ) [advanced_stock_management] => Array ( [type] => variable [value] => 0 ) [date_add] => Array ( [type] => variable [value] => 2011-02-28 13:32:46 ) [date_upd] => Array ( [type] => variable [value] => 2023-12-01 17:38:43 ) [pack_stock_type] => Array ( [type] => variable [value] => 3 ) [meta_description] => Array ( [type] => variable [value] => Musto's Active Base Layer underwear remains a product of choice for the sailor. ) [meta_keywords] => Array ( [type] => variable [value] => sea clothes,musto ) [meta_title] => Array ( [type] => variable [value] => Active Base Layer technical briefs ) [link_rewrite] => Array ( [type] => variable [value] => active-base-layer-technical-briefs ) [name] => Array ( [type] => variable [value] => Active Base Layer technical briefs ) [description] => Array ( [type] => variable [value] =>

Seamless construction using Polyester / Polypropylene fibers with Elastane to keep the pant close to the body
Nilit® Silver Ion Technology ensures odor reduction from bacteria
The weave of the fabric is different according to the parts of the body it protects

Mesh for thighs and buttocks to ensure great ventilation
3D mesh for knees and lower legs for impact and wear protection

) [description_short] => Array ( [type] => variable [value] =>

Musto Active Base Layer boxer shorts

For complete comfort in moderate conditions, these technical seamless long johns act as a first layer (warmth, ventilation, protection) while reducing odour with their silver ion technology.

All the best in marine clothing is on Picksea

To equip yourself well, find all the Musto sea wear on Picksea. Discover the best technical products of the brand.

Detailed features of the Active Base Layer underwear

) [available_now] => Array ( [type] => variable [value] => In stock ) [available_later] => Array ( [type] => variable [value] => Available November 2020 ) [video] => Array ( [type] => variable [value] => ) [personnalisation] => Array ( [type] => variable [value] => 0 ) [markdown] => Array ( [type] => variable [value] => ) [catdecathon] => Array ( [type] => variable [value] => ) [id_product] => Array ( [type] => variable [value] => 39 ) [out_of_stock] => Array ( [type] => variable [value] => 0 ) [new] => Array ( [type] => variable [value] => 0 ) [id_product_attribute] => Array ( [type] => variable [value] => 69711 ) [quantity_wanted] => Array ( [type] => variable [value] => 1 ) [extraContent] => Array ( [type] => variable [value] => Array ( ) ) [allow_oosp] => Array ( [type] => variable [value] => 0 ) [category] => Array ( [type] => variable [value] => underwear-technical ) [category_name] => Array ( [type] => variable [value] => Technical underwear ) [link] => Array ( [type] => variable [value] => https://www.picksea.com/en/active-base-layer-technical-briefs-musto-39.html ) [attribute_price] => Array ( [type] => variable [value] => 0 ) [price_tax_exc] => Array ( [type] => variable [value] => 34.708333 ) [price_without_reduction] => Array ( [type] => variable [value] => 40.833333 ) [price_without_reduction_without_tax] => Array ( [type] => variable [value] => 40.833333 ) [reduction] => Array ( [type] => variable [value] => 6.125 ) [reduction_without_tax] => Array ( [type] => variable [value] => 6.125 ) [specific_prices] => Array ( [type] => variable [value] => Array ( [id_specific_price] => 641239923 [id_specific_price_rule] => 0 [id_cart] => 0 [id_product] => 39 [id_shop] => 1 [id_shop_group] => 0 [id_currency] => 0 [id_country] => 0 [id_group] => 0 [id_customer] => 0 [id_product_attribute] => 0 [price] => -1.000000 [from_quantity] => 1 [reduction] => 0.150000 [reduction_tax] => 1 [reduction_type] => percentage [from] => 0000-00-00 00:00:00 [to] => 0000-00-00 00:00:00 [score] => 48 ) ) [quantity] => Array ( [type] => variable [value] => 3 ) [quantity_all_versions] => Array ( [type] => variable [value] => 4 ) [id_image] => Array ( [type] => variable [value] => en-default ) [features] => Array ( [type] => variable [value] => Array ( [0] => Array ( [name] => Gender [value] => Men [id_feature] => 4 [position] => 1 ) [1] => Array ( [name] => Type [value] => Clothes [id_feature] => 256 [position] => 20 ) ) ) [virtual] => Array ( [type] => variable [value] => 0 ) [pack] => Array ( [type] => variable [value] => 0 ) [packItems] => Array ( [type] => variable [value] => Array ( ) ) [nopackprice] => Array ( [type] => variable [value] => 0 ) [customization_required] => Array ( [type] => variable [value] => ) [rate] => Array ( [type] => variable [value] => 0 ) [tax_name] => Array ( [type] => variable [value] => ) [ecotax_rate] => Array ( [type] => variable [value] => 0 ) [unit_price] => Array ( [type] => variable [value] => ) [customizations] => Array ( [type] => variable [value] => Array ( [fields] => Array ( ) ) ) [id_customization] => Array ( [type] => variable [value] => 0 ) [is_customizable] => Array ( [type] => variable [value] => ) [show_quantities] => Array ( [type] => variable [value] => 1 ) [quantity_label] => Array ( [type] => variable [value] => Items ) [customer_group_discount] => Array ( [type] => variable [value] => 0 ) [title] => Array ( [type] => variable [value] => Active Base Layer technical briefs ) [images] => Array ( [type] => variable [value] => Array ( [0] => Array ( [bySize] => Array ( [small_default] => Array ( [url] => https://www.picksea.com/49717-small_default/active-base-layer-technical-briefs.jpg [width] => 98 [height] => 98 ) [cart_default] => Array ( [url] => https://www.picksea.com/49717-cart_default/active-base-layer-technical-briefs.jpg [width] => 125 [height] => 125 ) [home_default] => Array ( [url] => https://www.picksea.com/49717-home_default/active-base-layer-technical-briefs.jpg [width] => 250 [height] => 250 ) [home_large] => Array ( [url] => https://www.picksea.com/49717-home_large/active-base-layer-technical-briefs.jpg [width] => 280 [height] => 280 ) [medium_default] => Array ( [url] => https://www.picksea.com/49717-medium_default/active-base-layer-technical-briefs.jpg [width] => 452 [height] => 452 ) [large_default] => Array ( [url] => https://www.picksea.com/49717-large_default/active-base-layer-technical-briefs.jpg [width] => 800 [height] => 800 ) ) [small] => Array ( [url] => https://www.picksea.com/49717-small_default/active-base-layer-technical-briefs.jpg [width] => 98 [height] => 98 ) [medium] => Array ( [url] => https://www.picksea.com/49717-home_large/active-base-layer-technical-briefs.jpg [width] => 280 [height] => 280 ) [large] => Array ( [url] => https://www.picksea.com/49717-large_default/active-base-layer-technical-briefs.jpg [width] => 800 [height] => 800 ) [legend] => [cover] => 1 [id_image] => 49717 [position] => 1 [associatedVariants] => Array ( [0] => 69711 ) ) ) ) [cover] => Array ( [type] => variable [value] => Array ( [bySize] => Array ( [small_default] => Array ( [url] => https://www.picksea.com/49717-small_default/active-base-layer-technical-briefs.jpg [width] => 98 [height] => 98 ) [cart_default] => Array ( [url] => https://www.picksea.com/49717-cart_default/active-base-layer-technical-briefs.jpg [width] => 125 [height] => 125 ) [home_default] => Array ( [url] => https://www.picksea.com/49717-home_default/active-base-layer-technical-briefs.jpg [width] => 250 [height] => 250 ) [home_large] => Array ( [url] => https://www.picksea.com/49717-home_large/active-base-layer-technical-briefs.jpg [width] => 280 [height] => 280 ) [medium_default] => Array ( [url] => https://www.picksea.com/49717-medium_default/active-base-layer-technical-briefs.jpg [width] => 452 [height] => 452 ) [large_default] => Array ( [url] => https://www.picksea.com/49717-large_default/active-base-layer-technical-briefs.jpg [width] => 800 [height] => 800 ) ) [small] => Array ( [url] => https://www.picksea.com/49717-small_default/active-base-layer-technical-briefs.jpg [width] => 98 [height] => 98 ) [medium] => Array ( [url] => https://www.picksea.com/49717-home_large/active-base-layer-technical-briefs.jpg [width] => 280 [height] => 280 ) [large] => Array ( [url] => https://www.picksea.com/49717-large_default/active-base-layer-technical-briefs.jpg [width] => 800 [height] => 800 ) [legend] => [cover] => 1 [id_image] => 49717 [position] => 1 [associatedVariants] => Array ( [0] => 69711 ) ) ) [has_discount] => Array ( [type] => variable [value] => 1 ) [discount_type] => Array ( [type] => variable [value] => percentage ) [discount_percentage] => Array ( [type] => variable [value] => -15% ) [discount_percentage_absolute] => Array ( [type] => variable [value] => 15% ) [discount_amount] => Array ( [type] => variable [value] => €6.13 ) [discount_amount_to_display] => Array ( [type] => variable [value] => -€6.13 ) [price_amount] => Array ( [type] => variable [value] => 34.71 ) [regular_price_amount] => Array ( [type] => variable [value] => 40.833333 ) [regular_price] => Array ( [type] => variable [value] => €40.83 ) [discount_to_display] => Array ( [type] => variable [value] => €6.13 ) [unit_price_full] => Array ( [type] => variable [value] => ) [show_availability] => Array ( [type] => variable [value] => 1 ) [availability_date] => Array ( [type] => variable [value] => ) [availability_message] => Array ( [type] => variable [value] => In stock ) [availability] => Array ( [type] => variable [value] => available ) ) ) ) [methodCacheResults:PrestaShop\PrestaShop\Adapter\Presenter\AbstractLazyArray:private] => Array ( [attributes] => Array ( [5] => Array ( [id_attribute] => 576 [id_attribute_group] => 5 [name] => XS-S [group] => Size [reference] => MU-SU0170-BLK-XSS [ean13] => 5051070791799 [isbn] => [upc] => ) ) [url] => https://www.picksea.com/en/active-base-layer-technical-briefs-musto-39.html [weight_unit] => kg [reference_to_display] => MU-SU0170-BLK-XSS [flags] => Array ( [discount] => Array ( [type] => discount [label] => -15% ) ) [embedded_attributes] => Array ( [id_shop_default] => 1 [id_manufacturer] => 3 [id_supplier] => 3 [reference] => MU-SU0170 [is_virtual] => 0 [delivery_in_stock] => [delivery_out_stock] => [id_category_default] => 50 [on_sale] => 0 [online_only] => 0 [ecotax] => 0 [minimal_quantity] => 1 [low_stock_threshold] => [low_stock_alert] => 0 [price] => €34.71 [unity] => 0.000000 [unit_price_ratio] => 0.000000 [additional_shipping_cost] => 0.00 [customizable] => 0 [text_fields] => 0 [uploadable_files] => 0 [redirect_type] => 301-category [id_type_redirected] => 106965 [available_for_order] => 1 [available_date] => [show_condition] => 0 [condition] => new [show_price] => 1 [indexed] => 0 [visibility] => both [cache_default_attribute] => 69711 [advanced_stock_management] => 0 [date_add] => 2011-02-28 13:32:46 [date_upd] => 2023-12-01 17:38:43 [pack_stock_type] => 3 [meta_description] => Musto's Active Base Layer underwear remains a product of choice for the sailor. [meta_keywords] => sea clothes,musto [meta_title] => Active Base Layer technical briefs [link_rewrite] => active-base-layer-technical-briefs [name] => Active Base Layer technical briefs [description] =>

Seamless construction using Polyester / Polypropylene fibers with Elastane to keep the pant close to the body
Nilit® Silver Ion Technology ensures odor reduction from bacteria
The weave of the fabric is different according to the parts of the body it protects

Mesh for thighs and buttocks to ensure great ventilation
3D mesh for knees and lower legs for impact and wear protection

[description_short] =>

Musto Active Base Layer boxer shorts

For complete comfort in moderate conditions, these technical seamless long johns act as a first layer (warmth, ventilation, protection) while reducing odour with their silver ion technology.

All the best in marine clothing is on Picksea

To equip yourself well, find all the Musto sea wear on Picksea. Discover the best technical products of the brand.

Detailed features of the Active Base Layer underwear

[available_now] => In stock [available_later] => Available November 2020 [id] => 39 [id_product] => 39 [out_of_stock] => 0 [new] => 0 [id_product_attribute] => 69711 [quantity_wanted] => 1 [extraContent] => Array ( ) [allow_oosp] => 0 [category] => underwear-technical [category_name] => Technical underwear [link] => https://www.picksea.com/en/active-base-layer-technical-briefs-musto-39.html [attribute_price] => 0 [price_tax_exc] => 34.708333 [price_without_reduction] => 40.833333 [reduction] => 6.125 [specific_prices] => Array ( [id_specific_price] => 641239923 [id_specific_price_rule] => 0 [id_cart] => 0 [id_product] => 39 [id_shop] => 1 [id_shop_group] => 0 [id_currency] => 0 [id_country] => 0 [id_group] => 0 [id_customer] => 0 [id_product_attribute] => 0 [price] => -1.000000 [from_quantity] => 1 [reduction] => 0.150000 [reduction_tax] => 1 [reduction_type] => percentage [from] => 0000-00-00 00:00:00 [to] => 0000-00-00 00:00:00 [score] => 48 ) [quantity] => 3 [quantity_all_versions] => 4 [id_image] => en-default [features] => Array ( [0] => Array ( [name] => Gender [value] => Men [id_feature] => 4 [position] => 1 ) [1] => Array ( [name] => Type [value] => Clothes [id_feature] => 256 [position] => 20 ) ) [attachments] => Array ( ) [virtual] => 0 [pack] => 0 [packItems] => Array ( ) [nopackprice] => 0 [customization_required] => [attributes] => Array ( [5] => Array ( [id_attribute] => 576 [id_attribute_group] => 5 [name] => XS-S [group] => Size [reference] => MU-SU0170-BLK-XSS [ean13] => 5051070791799 [isbn] => [upc] => ) ) [rate] => 0 [tax_name] => [ecotax_rate] => 0 [unit_price] => [customizations] => Array ( [fields] => Array ( ) ) [id_customization] => 0 [is_customizable] => [show_quantities] => 1 [quantity_label] => Items [quantity_discounts] => Array ( ) [customer_group_discount] => 0 [images] => Array ( [0] => Array ( [bySize] => Array ( [small_default] => Array ( [url] => https://www.picksea.com/49717-small_default/active-base-layer-technical-briefs.jpg [width] => 98 [height] => 98 ) [cart_default] => Array ( [url] => https://www.picksea.com/49717-cart_default/active-base-layer-technical-briefs.jpg [width] => 125 [height] => 125 ) [home_default] => Array ( [url] => https://www.picksea.com/49717-home_default/active-base-layer-technical-briefs.jpg [width] => 250 [height] => 250 ) [home_large] => Array ( [url] => https://www.picksea.com/49717-home_large/active-base-layer-technical-briefs.jpg [width] => 280 [height] => 280 ) [medium_default] => Array ( [url] => https://www.picksea.com/49717-medium_default/active-base-layer-technical-briefs.jpg [width] => 452 [height] => 452 ) [large_default] => Array ( [url] => https://www.picksea.com/49717-large_default/active-base-layer-technical-briefs.jpg [width] => 800 [height] => 800 ) ) [small] => Array ( [url] => https://www.picksea.com/49717-small_default/active-base-layer-technical-briefs.jpg [width] => 98 [height] => 98 ) [medium] => Array ( [url] => https://www.picksea.com/49717-home_large/active-base-layer-technical-briefs.jpg [width] => 280 [height] => 280 ) [large] => Array ( [url] => https://www.picksea.com/49717-large_default/active-base-layer-technical-briefs.jpg [width] => 800 [height] => 800 ) [legend] => [cover] => 1 [id_image] => 49717 [position] => 1 [associatedVariants] => Array ( [0] => 69711 ) ) ) [cover] => Array ( [bySize] => Array ( [small_default] => Array ( [url] => https://www.picksea.com/49717-small_default/active-base-layer-technical-briefs.jpg [width] => 98 [height] => 98 ) [cart_default] => Array ( [url] => https://www.picksea.com/49717-cart_default/active-base-layer-technical-briefs.jpg [width] => 125 [height] => 125 ) [home_default] => Array ( [url] => https://www.picksea.com/49717-home_default/active-base-layer-technical-briefs.jpg [width] => 250 [height] => 250 ) [home_large] => Array ( [url] => https://www.picksea.com/49717-home_large/active-base-layer-technical-briefs.jpg [width] => 280 [height] => 280 ) [medium_default] => Array ( [url] => https://www.picksea.com/49717-medium_default/active-base-layer-technical-briefs.jpg [width] => 452 [height] => 452 ) [large_default] => Array ( [url] => https://www.picksea.com/49717-large_default/active-base-layer-technical-briefs.jpg [width] => 800 [height] => 800 ) ) [small] => Array ( [url] => https://www.picksea.com/49717-small_default/active-base-layer-technical-briefs.jpg [width] => 98 [height] => 98 ) [medium] => Array ( [url] => https://www.picksea.com/49717-home_large/active-base-layer-technical-briefs.jpg [width] => 280 [height] => 280 ) [large] => Array ( [url] => https://www.picksea.com/49717-large_default/active-base-layer-technical-briefs.jpg [width] => 800 [height] => 800 ) [legend] => [cover] => 1 [id_image] => 49717 [position] => 1 [associatedVariants] => Array ( [0] => 69711 ) ) [has_discount] => 1 [discount_type] => percentage [discount_percentage] => -15% [discount_percentage_absolute] => 15% [discount_amount] => €6.13 [discount_amount_to_display] => -€6.13 [price_amount] => 34.71 [unit_price_full] => [show_availability] => 1 [availability_date] => [availability_message] => In stock [availability] => available ) [id] => 39 [show_price] => 1 [labels] => Array ( [tax_short] => (tax incl.) [tax_long] => Tax included ) [ecotax] => Array ( [value] => €0.00 [amount] => 0 [rate] => 0 ) ) ) 1
Detailed features

Musto Active Base Layer boxer shorts
For complete comfort in moderate conditions, these technical seamless long johns act as a first layer (warmth, ventilation, protection) while reducing odour with their silver ion technology.
All the best in marine clothing is on Picksea
To equip yourself well, find all the Musto sea wear on Picksea. Discover the best technical products of the brand.
Detailed features of the Active Base Layer underwear
Seamless construction using Polyester / Polypropylene fibers with Elastane to keep the pant close to the body
Nilit® Silver Ion Technology ensures odor reduction from bacteria
The weave of the fabric is different according to the parts of the body it protects

Mesh for thighs and buttocks to ensure great ventilation
3D mesh for knees and lower legs for impact and wear protection
You might also like 1 other product seleted for you
<div class="fiche-txt"> <h2>Musto Active Base Layer Tee shirt</h2> <p>For complete comfort in moderate conditions, this seamless technical tee shirt ensures the role of first layer (warmth, ventilation, protection) while reducing odours thanks to its silver ion impregnated material.</p> <h2>The technical underwear designed for sailing</h2> <p>The Active Base Layer Tee shirt is perfect for sailing, as active underwear. You will find more and more sailing clothes on Picksea, your specialist shop for water sports. Also ideal for kayaking or stand up paddling.</p> <h2>Detailed features of the Active Base Layer top</h2> </div>

available
In the same category
4 other products seleted for you
Size guide