available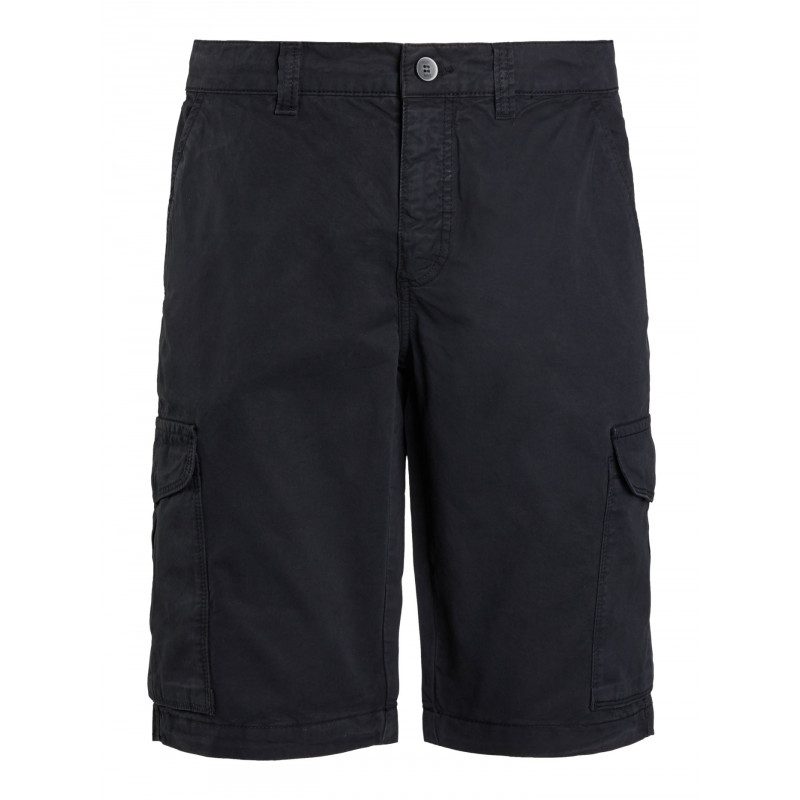 €65.83 -30% €46.08 Tax included
check_circle In stock
PrestaShop\PrestaShop\Adapter\Presenter\Product\ProductLazyArray Object ( [imageRetriever:PrestaShop\PrestaShop\Adapter\Presenter\Product\ProductLazyArray:private] => PrestaShop\PrestaShop\Adapter\Image\ImageRetriever Object ( [link:PrestaShop\PrestaShop\Adapter\Image\ImageRetriever:private] => Link Object ( [allow:protected] => 1 [url:protected] => /index.php [protocol_link] => https:// [protocol_content] => https:// [ssl_enable:protected] => 1 [urlShopId:protected] => [supportedBrowser] => ) ) [link:PrestaShop\PrestaShop\Adapter\Presenter\Product\ProductLazyArray:private] => Link Object ( [allow:protected] => 1 [url:protected] => /index.php [protocol_link] => https:// [protocol_content] => https:// [ssl_enable:protected] => 1 [urlShopId:protected] => [supportedBrowser] => ) [priceFormatter:PrestaShop\PrestaShop\Adapter\Presenter\Product\ProductLazyArray:private] => PrestaShop\PrestaShop\Adapter\Product\PriceFormatter Object ( ) [productColorsRetriever:PrestaShop\PrestaShop\Adapter\Presenter\Product\ProductLazyArray:private] => PrestaShop\PrestaShop\Adapter\Product\ProductColorsRetriever Object ( ) [translator:PrestaShop\PrestaShop\Adapter\Presenter\Product\ProductLazyArray:private] => PrestaShopBundle\Translation\TranslatorComponent Object ( [catalogues:protected] => Array ( [en-US] => Symfony\Component\Translation\MessageCatalogue Object ( [messages:Symfony\Component\Translation\MessageCatalogue:private] => Array ( [en-US] => Array ( [OK] => OK [No] => No [Yes] => Yes [Write your review] => Write your review [Sorry, your review cannot be posted.] => Sorry, your review cannot be posted. [Title] => Title [Your name] => Your name [Review] => Review [Required fields] => Required fields [Cancel] => Cancel [Send] => Send [Your comment has been submitted and will be available once approved by a moderator.] => Your comment has been submitted and will be available once approved by a moderator. [Your comment has been added!] => Your comment has been added! [Review sent] => Review sent [Your review cannot be sent] => Your review cannot be sent [By %1$s] => By %1$s [Report abuse] => Report abuse [Comments] => Comments [Sorry, your review appreciation cannot be sent.] => Sorry, your review appreciation cannot be sent. [Sorry, your abuse report cannot be sent.] => Sorry, your abuse report cannot be sent. [Last] => Last [Your review appreciation cannot be sent] => Your review appreciation cannot be sent [Report comment] => Report comment [Are you sure that you want to report this comment?] => Are you sure that you want to report this comment? [Report sent] => Report sent [Your report has been submitted and will be considered by a moderator.] => Your report has been submitted and will be considered by a moderator. [Your report cannot be sent] => Your report cannot be sent ) [ShopThemeGlobal] => Array ( [Créez votre compte professionnel] => Create your professional account [Demandez un devis] => Request a quote [Plus de 300 clients nous font confiance] => More than 300 customers trust us [Notre sélection de produits par métiers] => Our selection of products by trade [Vêtements pêche / Marin pêcheur] => Fishing clothes / Fisherman [Vêtements poissonnier] => Fishmonger's clothing [Vêtement moniteur de voile] => Sailing instructor clothing [Vêtement aquaculteur] => Aquaculturist clothing [Vêtement pisciliculteur] => Fish farmer's clothing [Vêtement conchyliculteur] => Conchyliculteur clothing [Vêtement de pluie professionnel] => Professional rainwear [+ 5000 produits] => + 5000 products [référencés pour vous] => referenced for you [+ 300 clients] => + 300 customers [nous font confiance] => trust us ) [ShopThemeGlobal ] => Array ( [Vêtements skipper] => Skipper clothing ) ) [metadata:Symfony\Component\Translation\MessageCatalogue:private] => Array ( ) [resources:Symfony\Component\Translation\MessageCatalogue:private] => Array ( ) [locale:Symfony\Component\Translation\MessageCatalogue:private] => en-US [fallbackCatalogue:Symfony\Component\Translation\MessageCatalogue:private] => [parent:Symfony\Component\Translation\MessageCatalogue:private] => ) ) [locale:Symfony\Component\Translation\Translator:private] => en-US [fallbackLocales:Symfony\Component\Translation\Translator:private] => Array ( ) [loaders:Symfony\Component\Translation\Translator:private] => Array ( ) [resources:Symfony\Component\Translation\Translator:private] => Array ( ) [formatter:Symfony\Component\Translation\Translator:private] => Symfony\Component\Translation\Formatter\MessageFormatter Object ( [selector:Symfony\Component\Translation\Formatter\MessageFormatter:private] => Symfony\Component\Translation\MessageSelector Object ( ) ) [cacheDir:Symfony\Component\Translation\Translator:private] => /home/httpd/html/www.picksea.com/var/cache/prod/translations [debug:Symfony\Component\Translation\Translator:private] => [configCacheFactory:Symfony\Component\Translation\Translator:private] => Symfony\Component\Config\ConfigCacheFactory Object ( [debug:Symfony\Component\Config\ConfigCacheFactory:private] => ) ) [settings:protected] => PrestaShop\PrestaShop\Core\Product\ProductPresentationSettings Object ( [catalog_mode] => [catalog_mode_with_prices] => 0 [restricted_country_mode] => [include_taxes] => 1 [allow_add_variant_to_cart_from_listing] => 1 [stock_management_enabled] => 1 [showPrices] => 1 [lastRemainingItems] => 0 ) [product:protected] => Array ( [id_shop_default] => 1 [id_manufacturer] => 4 [id_supplier] => 4 [reference] => SL-S140048S00 [supplier_reference] => [location] => [width] => 0.000000 [height] => 0.000000 [depth] => 0.000000 [weight] => 0.400000 [quantity_discount] => 0 [ean13] => 8054658103042 [isbn] => [upc] => [cache_is_pack] => 0 [cache_has_attachments] => 0 [is_virtual] => 0 [state] => 1 [additional_delivery_times] => 1 [delivery_in_stock] => [delivery_out_stock] => [id_category_default] => 52 [id_tax_rules_group] => 36 [on_sale] => 0 [online_only] => 0 [ecotax] => 0 [minimal_quantity] => 1 [low_stock_threshold] => [low_stock_alert] => 0 [price] => €46.08 [wholesale_price] => 37.000000 [unity] => [unit_price_ratio] => 0.000000 [additional_shipping_cost] => 0.00 [customizable] => 0 [text_fields] => 0 [uploadable_files] => 0 [redirect_type] => 301-category [id_type_redirected] => 52 [available_for_order] => 1 [available_date] => [show_condition] => 0 [condition] => new [show_price] => 1 [indexed] => 0 [visibility] => both [cache_default_attribute] => 80058 [advanced_stock_management] => 0 [date_add] => 2014-10-20 11:16:13 [date_upd] => 2023-08-09 19:43:25 [pack_stock_type] => 3 [meta_description] => Designed for superyacht uniforms, the Mayo Bermuda is a stylish pair of shorts made of 100% canvas.% cotton with a patch pocket on the thigh. [meta_keywords] => [meta_title] => Sailing Bermuda Mayo | Picksea [link_rewrite] => sailing-bermuda-mayo [name] => Sailing Bermuda Mayo [description] =>

100% cotton, Garment Dye Twill 250gr
Button and zip closure
rear loop marked SLAM

[description_short] =>

Elegant yachting shorts for the boat

Designed for superyacht uniforms, the Mayo Bermuda is a stylish pair of shorts made of 100% canvas.% cotton with a patch pocket on the thigh. Available in a range of colours and is perfect for all circumstances whether you are actively sailing on deck or wearing it once on the pontoon or for everyday use.

Slam Superyacht, a wide range of equipment for professional sailors and crews

This leading brand in the Italian sailing world is omnipresent in the Mediterranean and the Caribbean on sailing and motor superyachts. Perfectly suited for outfitting the crew with sober and elegant uniforms. All products are available in a wide range of colours and have a very elegant cut to be worn on the boat as well as every day. Request a crew quote from our Picksea Customize team for custom branding and bulk ordering.

Detailed features of the MAYO Slam shorts

[available_now] => [available_later] => [video] => [personnalisation] => 0 [markdown] => [catdecathon] => [id] => 24794 [id_product] => 24794 [out_of_stock] => 0 [new] => 0 [id_product_attribute] => 80058 [quantity_wanted] => 1 [extraContent] => Array ( ) [allow_oosp] => 0 [category] => sailing-shorts [category_name] => Sailing Shorts [link] => https://www.picksea.com/en/sailing-bermuda-mayo-slam-24794.html [attribute_price] => 0 [price_tax_exc] => 46.083333 [price_without_reduction] => 65.833333 [price_without_reduction_without_tax] => 65.833333 [reduction] => 19.75 [reduction_without_tax] => 19.75 [specific_prices] => Array ( [id_specific_price] => 641240029 [id_specific_price_rule] => 0 [id_cart] => 0 [id_product] => 24794 [id_shop] => 1 [id_shop_group] => 0 [id_currency] => 0 [id_country] => 0 [id_group] => 0 [id_customer] => 0 [id_product_attribute] => 0 [price] => -1.000000 [from_quantity] => 1 [reduction] => 0.300000 [reduction_tax] => 1 [reduction_type] => percentage [from] => 0000-00-00 00:00:00 [to] => 0000-00-00 00:00:00 [score] => 48 ) [quantity] => 1 [quantity_all_versions] => 3 [id_image] => en-default [features] => Array ( [0] => Array ( [name] => Gender [value] => Men [id_feature] => 4 [position] => 1 ) [1] => Array ( [name] => Type [value] => Clothes [id_feature] => 256 [position] => 20 ) ) [attachments] => Array ( ) [virtual] => 0 [pack] => 0 [packItems] => Array ( ) [nopackprice] => 0 [customization_required] => [attributes] => Array ( [2] => Array ( [id_attribute] => 4 [id_attribute_group] => 2 [name] => Navy [group] => Color [reference] => SL-S140048S00-150-L [ean13] => 8054658103042 [isbn] => [upc] => ) [5] => Array ( [id_attribute] => 32 [id_attribute_group] => 5 [name] => L [group] => Size [reference] => SL-S140048S00-150-L [ean13] => 8054658103042 [isbn] => [upc] => ) ) [rate] => 0 [tax_name] => [ecotax_rate] => 0 [unit_price] => [customizations] => Array ( [fields] => Array ( ) ) [id_customization] => 0 [is_customizable] => [show_quantities] => 1 [quantity_label] => Items [quantity_discounts] => Array ( ) [customer_group_discount] => 0 [title] => Sailing Bermuda Mayo [images] => Array ( [0] => Array ( [bySize] => Array ( [small_default] => Array ( [url] => https://www.picksea.com/66315-small_default/sailing-bermuda-mayo.jpg [width] => 98 [height] => 98 ) [cart_default] => Array ( [url] => https://www.picksea.com/66315-cart_default/sailing-bermuda-mayo.jpg [width] => 125 [height] => 125 ) [home_default] => Array ( [url] => https://www.picksea.com/66315-home_default/sailing-bermuda-mayo.jpg [width] => 250 [height] => 250 ) [home_large] => Array ( [url] => https://www.picksea.com/66315-home_large/sailing-bermuda-mayo.jpg [width] => 280 [height] => 280 ) [medium_default] => Array ( [url] => https://www.picksea.com/66315-medium_default/sailing-bermuda-mayo.jpg [width] => 452 [height] => 452 ) [large_default] => Array ( [url] => https://www.picksea.com/66315-large_default/sailing-bermuda-mayo.jpg [width] => 800 [height] => 800 ) ) [small] => Array ( [url] => https://www.picksea.com/66315-small_default/sailing-bermuda-mayo.jpg [width] => 98 [height] => 98 ) [medium] => Array ( [url] => https://www.picksea.com/66315-home_large/sailing-bermuda-mayo.jpg [width] => 280 [height] => 280 ) [large] => Array ( [url] => https://www.picksea.com/66315-large_default/sailing-bermuda-mayo.jpg [width] => 800 [height] => 800 ) [legend] => [cover] => 1 [id_image] => 66315 [position] => 1 [associatedVariants] => Array ( [0] => 80076 [1] => 80058 ) ) [1] => Array ( [bySize] => Array ( [small_default] => Array ( [url] => https://www.picksea.com/66318-small_default/sailing-bermuda-mayo.jpg [width] => 98 [height] => 98 ) [cart_default] => Array ( [url] => https://www.picksea.com/66318-cart_default/sailing-bermuda-mayo.jpg [width] => 125 [height] => 125 ) [home_default] => Array ( [url] => https://www.picksea.com/66318-home_default/sailing-bermuda-mayo.jpg [width] => 250 [height] => 250 ) [home_large] => Array ( [url] => https://www.picksea.com/66318-home_large/sailing-bermuda-mayo.jpg [width] => 280 [height] => 280 ) [medium_default] => Array ( [url] => https://www.picksea.com/66318-medium_default/sailing-bermuda-mayo.jpg [width] => 452 [height] => 452 ) [large_default] => Array ( [url] => https://www.picksea.com/66318-large_default/sailing-bermuda-mayo.jpg [width] => 800 [height] => 800 ) ) [small] => Array ( [url] => https://www.picksea.com/66318-small_default/sailing-bermuda-mayo.jpg [width] => 98 [height] => 98 ) [medium] => Array ( [url] => https://www.picksea.com/66318-home_large/sailing-bermuda-mayo.jpg [width] => 280 [height] => 280 ) [large] => Array ( [url] => https://www.picksea.com/66318-large_default/sailing-bermuda-mayo.jpg [width] => 800 [height] => 800 ) [legend] => [cover] => [id_image] => 66318 [position] => 2 [associatedVariants] => Array ( [0] => 80076 [1] => 80058 ) ) ) [cover] => Array ( [bySize] => Array ( [small_default] => Array ( [url] => https://www.picksea.com/66315-small_default/sailing-bermuda-mayo.jpg [width] => 98 [height] => 98 ) [cart_default] => Array ( [url] => https://www.picksea.com/66315-cart_default/sailing-bermuda-mayo.jpg [width] => 125 [height] => 125 ) [home_default] => Array ( [url] => https://www.picksea.com/66315-home_default/sailing-bermuda-mayo.jpg [width] => 250 [height] => 250 ) [home_large] => Array ( [url] => https://www.picksea.com/66315-home_large/sailing-bermuda-mayo.jpg [width] => 280 [height] => 280 ) [medium_default] => Array ( [url] => https://www.picksea.com/66315-medium_default/sailing-bermuda-mayo.jpg [width] => 452 [height] => 452 ) [large_default] => Array ( [url] => https://www.picksea.com/66315-large_default/sailing-bermuda-mayo.jpg [width] => 800 [height] => 800 ) ) [small] => Array ( [url] => https://www.picksea.com/66315-small_default/sailing-bermuda-mayo.jpg [width] => 98 [height] => 98 ) [medium] => Array ( [url] => https://www.picksea.com/66315-home_large/sailing-bermuda-mayo.jpg [width] => 280 [height] => 280 ) [large] => Array ( [url] => https://www.picksea.com/66315-large_default/sailing-bermuda-mayo.jpg [width] => 800 [height] => 800 ) [legend] => [cover] => 1 [id_image] => 66315 [position] => 1 [associatedVariants] => Array ( [0] => 80076 [1] => 80058 ) ) [has_discount] => 1 [discount_type] => percentage [discount_percentage] => -30% [discount_percentage_absolute] => 30% [discount_amount] => €19.75 [discount_amount_to_display] => -€19.75 [price_amount] => 46.08 [regular_price_amount] => 65.833333 [regular_price] => €65.83 [discount_to_display] => €19.75 [unit_price_full] => [show_availability] => 1 [availability_date] => [availability_message] => In stock [availability] => available ) [language:PrestaShop\PrestaShop\Adapter\Presenter\Product\ProductLazyArray:private] => Language Object ( [id] => 3 [name] => English GB (English) [iso_code] => en [locale] => en-US [language_code] => en [date_format_lite] => Y-m-d [date_format_full] => Y-m-d H:i:s [is_rtl] => 0 [active] => 1 [webserviceParameters:protected] => Array ( [objectNodeName] => language [objectsNodeName] => languages ) [translationsFilesAndVars:protected] => Array ( [fields] => _FIELDS [errors] => _ERRORS [admin] => _LANGADM [pdf] => _LANGPDF [tabs] => tabs ) [id_lang:protected] => [id_shop:protected] => 1 [id_shop_list] => Array ( ) [get_shop_from_context:protected] => 1 [table:protected] => lang [identifier:protected] => id_lang [fieldsRequired:protected] => Array ( [0] => name [1] => iso_code [2] => date_format_lite [3] => date_format_full ) [fieldsSize:protected] => Array ( [name] => 32 [iso_code] => 2 [locale] => 5 [language_code] => 5 [date_format_lite] => 32 [date_format_full] => 32 ) [fieldsValidate:protected] => Array ( [name] => isGenericName [iso_code] => isLanguageIsoCode [locale] => isLocale [language_code] => isLanguageCode [active] => isBool [is_rtl] => isBool [date_format_lite] => isPhpDateFormat [date_format_full] => isPhpDateFormat ) [fieldsRequiredLang:protected] => Array ( ) [fieldsSizeLang:protected] => Array ( ) [fieldsValidateLang:protected] => Array ( ) [tables:protected] => Array ( ) [image_dir:protected] => [image_format:protected] => jpg [translator:protected] => [def:protected] => Array ( [table] => lang [primary] => id_lang [fields] => Array ( [name] => Array ( [type] => 3 [validate] => isGenericName [required] => 1 [size] => 32 ) [iso_code] => Array ( [type] => 3 [validate] => isLanguageIsoCode [required] => 1 [size] => 2 ) [locale] => Array ( [type] => 3 [validate] => isLocale [size] => 5 ) [language_code] => Array ( [type] => 3 [validate] => isLanguageCode [size] => 5 ) [active] => Array ( [type] => 2 [validate] => isBool ) [is_rtl] => Array ( [type] => 2 [validate] => isBool ) [date_format_lite] => Array ( [type] => 3 [validate] => isPhpDateFormat [required] => 1 [size] => 32 ) [date_format_full] => Array ( [type] => 3 [validate] => isPhpDateFormat [required] => 1 [size] => 32 ) ) [classname] => Language ) [update_fields:protected] => [force_id] => ) [arrayAccessList:PrestaShop\PrestaShop\Adapter\Presenter\AbstractLazyArray:private] => ArrayObject Object ( [storage:ArrayObject:private] => Array ( [id] => Array ( [type] => method [value] => getId ) [attributes] => Array ( [type] => method [value] => getAttributes ) [show_price] => Array ( [type] => method [value] => getShowPrice ) [weight_unit] => Array ( [type] => method [value] => getWeightUnit ) [url] => Array ( [type] => method [value] => getUrl ) [canonical_url] => Array ( [type] => method [value] => getCanonicalUrl ) [add_to_cart_url] => Array ( [type] => method [value] => getAddToCartUrl ) [condition] => Array ( [type] => method [value] => getCondition ) [delivery_information] => Array ( [type] => method [value] => getDeliveryInformation ) [embedded_attributes] => Array ( [type] => method [value] => getEmbeddedAttributes ) [file_size_formatted] => Array ( [type] => method [value] => getFileSizeFormatted ) [attachments] => Array ( [type] => method [value] => getAttachments ) [quantity_discounts] => Array ( [type] => method [value] => getQuantityDiscounts ) [reference_to_display] => Array ( [type] => method [value] => getReferenceToDisplay ) [grouped_features] => Array ( [type] => method [value] => getGroupedFeatures ) [seo_availability] => Array ( [type] => method [value] => getSeoAvailability ) [labels] => Array ( [type] => method [value] => getLabels ) [ecotax] => Array ( [type] => method [value] => getEcotax ) [flags] => Array ( [type] => method [value] => getFlags ) [main_variants] => Array ( [type] => method [value] => getMainVariants ) [specific_references] => Array ( [type] => method [value] => getSpecificReferences ) [id_shop_default] => Array ( [type] => variable [value] => 1 ) [id_manufacturer] => Array ( [type] => variable [value] => 4 ) [id_supplier] => Array ( [type] => variable [value] => 4 ) [reference] => Array ( [type] => variable [value] => SL-S140048S00 ) [supplier_reference] => Array ( [type] => variable [value] => ) [location] => Array ( [type] => variable [value] => ) [width] => Array ( [type] => variable [value] => 0.000000 ) [height] => Array ( [type] => variable [value] => 0.000000 ) [depth] => Array ( [type] => variable [value] => 0.000000 ) [weight] => Array ( [type] => variable [value] => 0.400000 ) [quantity_discount] => Array ( [type] => variable [value] => 0 ) [ean13] => Array ( [type] => variable [value] => 8054658103042 ) [isbn] => Array ( [type] => variable [value] => ) [upc] => Array ( [type] => variable [value] => ) [cache_is_pack] => Array ( [type] => variable [value] => 0 ) [cache_has_attachments] => Array ( [type] => variable [value] => 0 ) [is_virtual] => Array ( [type] => variable [value] => 0 ) [state] => Array ( [type] => variable [value] => 1 ) [additional_delivery_times] => Array ( [type] => variable [value] => 1 ) [delivery_in_stock] => Array ( [type] => variable [value] => ) [delivery_out_stock] => Array ( [type] => variable [value] => ) [id_category_default] => Array ( [type] => variable [value] => 52 ) [id_tax_rules_group] => Array ( [type] => variable [value] => 36 ) [on_sale] => Array ( [type] => variable [value] => 0 ) [online_only] => Array ( [type] => variable [value] => 0 ) [minimal_quantity] => Array ( [type] => variable [value] => 1 ) [low_stock_threshold] => Array ( [type] => variable [value] => ) [low_stock_alert] => Array ( [type] => variable [value] => 0 ) [price] => Array ( [type] => variable [value] => €46.08 ) [wholesale_price] => Array ( [type] => variable [value] => 37.000000 ) [unity] => Array ( [type] => variable [value] => ) [unit_price_ratio] => Array ( [type] => variable [value] => 0.000000 ) [additional_shipping_cost] => Array ( [type] => variable [value] => 0.00 ) [customizable] => Array ( [type] => variable [value] => 0 ) [text_fields] => Array ( [type] => variable [value] => 0 ) [uploadable_files] => Array ( [type] => variable [value] => 0 ) [redirect_type] => Array ( [type] => variable [value] => 301-category ) [id_type_redirected] => Array ( [type] => variable [value] => 52 ) [available_for_order] => Array ( [type] => variable [value] => 1 ) [available_date] => Array ( [type] => variable [value] => ) [show_condition] => Array ( [type] => variable [value] => 0 ) [indexed] => Array ( [type] => variable [value] => 0 ) [visibility] => Array ( [type] => variable [value] => both ) [cache_default_attribute] => Array ( [type] => variable [value] => 80058 ) [advanced_stock_management] => Array ( [type] => variable [value] => 0 ) [date_add] => Array ( [type] => variable [value] => 2014-10-20 11:16:13 ) [date_upd] => Array ( [type] => variable [value] => 2023-08-09 19:43:25 ) [pack_stock_type] => Array ( [type] => variable [value] => 3 ) [meta_description] => Array ( [type] => variable [value] => Designed for superyacht uniforms, the Mayo Bermuda is a stylish pair of shorts made of 100% canvas.% cotton with a patch pocket on the thigh. ) [meta_keywords] => Array ( [type] => variable [value] => ) [meta_title] => Array ( [type] => variable [value] => Sailing Bermuda Mayo | Picksea ) [link_rewrite] => Array ( [type] => variable [value] => sailing-bermuda-mayo ) [name] => Array ( [type] => variable [value] => Sailing Bermuda Mayo ) [description] => Array ( [type] => variable [value] =>

100% cotton, Garment Dye Twill 250gr
Button and zip closure
rear loop marked SLAM

) [description_short] => Array ( [type] => variable [value] =>

Elegant yachting shorts for the boat

Designed for superyacht uniforms, the Mayo Bermuda is a stylish pair of shorts made of 100% canvas.% cotton with a patch pocket on the thigh. Available in a range of colours and is perfect for all circumstances whether you are actively sailing on deck or wearing it once on the pontoon or for everyday use.

Slam Superyacht, a wide range of equipment for professional sailors and crews

This leading brand in the Italian sailing world is omnipresent in the Mediterranean and the Caribbean on sailing and motor superyachts. Perfectly suited for outfitting the crew with sober and elegant uniforms. All products are available in a wide range of colours and have a very elegant cut to be worn on the boat as well as every day. Request a crew quote from our Picksea Customize team for custom branding and bulk ordering.

Detailed features of the MAYO Slam shorts

) [available_now] => Array ( [type] => variable [value] => ) [available_later] => Array ( [type] => variable [value] => ) [video] => Array ( [type] => variable [value] => ) [personnalisation] => Array ( [type] => variable [value] => 0 ) [markdown] => Array ( [type] => variable [value] => ) [catdecathon] => Array ( [type] => variable [value] => ) [id_product] => Array ( [type] => variable [value] => 24794 ) [out_of_stock] => Array ( [type] => variable [value] => 0 ) [new] => Array ( [type] => variable [value] => 0 ) [id_product_attribute] => Array ( [type] => variable [value] => 80058 ) [quantity_wanted] => Array ( [type] => variable [value] => 1 ) [extraContent] => Array ( [type] => variable [value] => Array ( ) ) [allow_oosp] => Array ( [type] => variable [value] => 0 ) [category] => Array ( [type] => variable [value] => sailing-shorts ) [category_name] => Array ( [type] => variable [value] => Sailing Shorts ) [link] => Array ( [type] => variable [value] => https://www.picksea.com/en/sailing-bermuda-mayo-slam-24794.html ) [attribute_price] => Array ( [type] => variable [value] => 0 ) [price_tax_exc] => Array ( [type] => variable [value] => 46.083333 ) [price_without_reduction] => Array ( [type] => variable [value] => 65.833333 ) [price_without_reduction_without_tax] => Array ( [type] => variable [value] => 65.833333 ) [reduction] => Array ( [type] => variable [value] => 19.75 ) [reduction_without_tax] => Array ( [type] => variable [value] => 19.75 ) [specific_prices] => Array ( [type] => variable [value] => Array ( [id_specific_price] => 641240029 [id_specific_price_rule] => 0 [id_cart] => 0 [id_product] => 24794 [id_shop] => 1 [id_shop_group] => 0 [id_currency] => 0 [id_country] => 0 [id_group] => 0 [id_customer] => 0 [id_product_attribute] => 0 [price] => -1.000000 [from_quantity] => 1 [reduction] => 0.300000 [reduction_tax] => 1 [reduction_type] => percentage [from] => 0000-00-00 00:00:00 [to] => 0000-00-00 00:00:00 [score] => 48 ) ) [quantity] => Array ( [type] => variable [value] => 1 ) [quantity_all_versions] => Array ( [type] => variable [value] => 3 ) [id_image] => Array ( [type] => variable [value] => en-default ) [features] => Array ( [type] => variable [value] => Array ( [0] => Array ( [name] => Gender [value] => Men [id_feature] => 4 [position] => 1 ) [1] => Array ( [name] => Type [value] => Clothes [id_feature] => 256 [position] => 20 ) ) ) [virtual] => Array ( [type] => variable [value] => 0 ) [pack] => Array ( [type] => variable [value] => 0 ) [packItems] => Array ( [type] => variable [value] => Array ( ) ) [nopackprice] => Array ( [type] => variable [value] => 0 ) [customization_required] => Array ( [type] => variable [value] => ) [rate] => Array ( [type] => variable [value] => 0 ) [tax_name] => Array ( [type] => variable [value] => ) [ecotax_rate] => Array ( [type] => variable [value] => 0 ) [unit_price] => Array ( [type] => variable [value] => ) [customizations] => Array ( [type] => variable [value] => Array ( [fields] => Array ( ) ) ) [id_customization] => Array ( [type] => variable [value] => 0 ) [is_customizable] => Array ( [type] => variable [value] => ) [show_quantities] => Array ( [type] => variable [value] => 1 ) [quantity_label] => Array ( [type] => variable [value] => Items ) [customer_group_discount] => Array ( [type] => variable [value] => 0 ) [title] => Array ( [type] => variable [value] => Sailing Bermuda Mayo ) [images] => Array ( [type] => variable [value] => Array ( [0] => Array ( [bySize] => Array ( [small_default] => Array ( [url] => https://www.picksea.com/66315-small_default/sailing-bermuda-mayo.jpg [width] => 98 [height] => 98 ) [cart_default] => Array ( [url] => https://www.picksea.com/66315-cart_default/sailing-bermuda-mayo.jpg [width] => 125 [height] => 125 ) [home_default] => Array ( [url] => https://www.picksea.com/66315-home_default/sailing-bermuda-mayo.jpg [width] => 250 [height] => 250 ) [home_large] => Array ( [url] => https://www.picksea.com/66315-home_large/sailing-bermuda-mayo.jpg [width] => 280 [height] => 280 ) [medium_default] => Array ( [url] => https://www.picksea.com/66315-medium_default/sailing-bermuda-mayo.jpg [width] => 452 [height] => 452 ) [large_default] => Array ( [url] => https://www.picksea.com/66315-large_default/sailing-bermuda-mayo.jpg [width] => 800 [height] => 800 ) ) [small] => Array ( [url] => https://www.picksea.com/66315-small_default/sailing-bermuda-mayo.jpg [width] => 98 [height] => 98 ) [medium] => Array ( [url] => https://www.picksea.com/66315-home_large/sailing-bermuda-mayo.jpg [width] => 280 [height] => 280 ) [large] => Array ( [url] => https://www.picksea.com/66315-large_default/sailing-bermuda-mayo.jpg [width] => 800 [height] => 800 ) [legend] => [cover] => 1 [id_image] => 66315 [position] => 1 [associatedVariants] => Array ( [0] => 80076 [1] => 80058 ) ) [1] => Array ( [bySize] => Array ( [small_default] => Array ( [url] => https://www.picksea.com/66318-small_default/sailing-bermuda-mayo.jpg [width] => 98 [height] => 98 ) [cart_default] => Array ( [url] => https://www.picksea.com/66318-cart_default/sailing-bermuda-mayo.jpg [width] => 125 [height] => 125 ) [home_default] => Array ( [url] => https://www.picksea.com/66318-home_default/sailing-bermuda-mayo.jpg [width] => 250 [height] => 250 ) [home_large] => Array ( [url] => https://www.picksea.com/66318-home_large/sailing-bermuda-mayo.jpg [width] => 280 [height] => 280 ) [medium_default] => Array ( [url] => https://www.picksea.com/66318-medium_default/sailing-bermuda-mayo.jpg [width] => 452 [height] => 452 ) [large_default] => Array ( [url] => https://www.picksea.com/66318-large_default/sailing-bermuda-mayo.jpg [width] => 800 [height] => 800 ) ) [small] => Array ( [url] => https://www.picksea.com/66318-small_default/sailing-bermuda-mayo.jpg [width] => 98 [height] => 98 ) [medium] => Array ( [url] => https://www.picksea.com/66318-home_large/sailing-bermuda-mayo.jpg [width] => 280 [height] => 280 ) [large] => Array ( [url] => https://www.picksea.com/66318-large_default/sailing-bermuda-mayo.jpg [width] => 800 [height] => 800 ) [legend] => [cover] => [id_image] => 66318 [position] => 2 [associatedVariants] => Array ( [0] => 80076 [1] => 80058 ) ) ) ) [cover] => Array ( [type] => variable [value] => Array ( [bySize] => Array ( [small_default] => Array ( [url] => https://www.picksea.com/66315-small_default/sailing-bermuda-mayo.jpg [width] => 98 [height] => 98 ) [cart_default] => Array ( [url] => https://www.picksea.com/66315-cart_default/sailing-bermuda-mayo.jpg [width] => 125 [height] => 125 ) [home_default] => Array ( [url] => https://www.picksea.com/66315-home_default/sailing-bermuda-mayo.jpg [width] => 250 [height] => 250 ) [home_large] => Array ( [url] => https://www.picksea.com/66315-home_large/sailing-bermuda-mayo.jpg [width] => 280 [height] => 280 ) [medium_default] => Array ( [url] => https://www.picksea.com/66315-medium_default/sailing-bermuda-mayo.jpg [width] => 452 [height] => 452 ) [large_default] => Array ( [url] => https://www.picksea.com/66315-large_default/sailing-bermuda-mayo.jpg [width] => 800 [height] => 800 ) ) [small] => Array ( [url] => https://www.picksea.com/66315-small_default/sailing-bermuda-mayo.jpg [width] => 98 [height] => 98 ) [medium] => Array ( [url] => https://www.picksea.com/66315-home_large/sailing-bermuda-mayo.jpg [width] => 280 [height] => 280 ) [large] => Array ( [url] => https://www.picksea.com/66315-large_default/sailing-bermuda-mayo.jpg [width] => 800 [height] => 800 ) [legend] => [cover] => 1 [id_image] => 66315 [position] => 1 [associatedVariants] => Array ( [0] => 80076 [1] => 80058 ) ) ) [has_discount] => Array ( [type] => variable [value] => 1 ) [discount_type] => Array ( [type] => variable [value] => percentage ) [discount_percentage] => Array ( [type] => variable [value] => -30% ) [discount_percentage_absolute] => Array ( [type] => variable [value] => 30% ) [discount_amount] => Array ( [type] => variable [value] => €19.75 ) [discount_amount_to_display] => Array ( [type] => variable [value] => -€19.75 ) [price_amount] => Array ( [type] => variable [value] => 46.08 ) [regular_price_amount] => Array ( [type] => variable [value] => 65.833333 ) [regular_price] => Array ( [type] => variable [value] => €65.83 ) [discount_to_display] => Array ( [type] => variable [value] => €19.75 ) [unit_price_full] => Array ( [type] => variable [value] => ) [show_availability] => Array ( [type] => variable [value] => 1 ) [availability_date] => Array ( [type] => variable [value] => ) [availability_message] => Array ( [type] => variable [value] => In stock ) [availability] => Array ( [type] => variable [value] => available ) ) ) [arrayAccessIterator:PrestaShop\PrestaShop\Adapter\Presenter\AbstractLazyArray:private] => ArrayIterator Object ( [storage:ArrayIterator:private] => ArrayObject Object ( [storage:ArrayObject:private] => Array ( [id] => Array ( [type] => method [value] => getId ) [attributes] => Array ( [type] => method [value] => getAttributes ) [show_price] => Array ( [type] => method [value] => getShowPrice ) [weight_unit] => Array ( [type] => method [value] => getWeightUnit ) [url] => Array ( [type] => method [value] => getUrl ) [canonical_url] => Array ( [type] => method [value] => getCanonicalUrl ) [add_to_cart_url] => Array ( [type] => method [value] => getAddToCartUrl ) [condition] => Array ( [type] => method [value] => getCondition ) [delivery_information] => Array ( [type] => method [value] => getDeliveryInformation ) [embedded_attributes] => Array ( [type] => method [value] => getEmbeddedAttributes ) [file_size_formatted] => Array ( [type] => method [value] => getFileSizeFormatted ) [attachments] => Array ( [type] => method [value] => getAttachments ) [quantity_discounts] => Array ( [type] => method [value] => getQuantityDiscounts ) [reference_to_display] => Array ( [type] => method [value] => getReferenceToDisplay ) [grouped_features] => Array ( [type] => method [value] => getGroupedFeatures ) [seo_availability] => Array ( [type] => method [value] => getSeoAvailability ) [labels] => Array ( [type] => method [value] => getLabels ) [ecotax] => Array ( [type] => method [value] => getEcotax ) [flags] => Array ( [type] => method [value] => getFlags ) [main_variants] => Array ( [type] => method [value] => getMainVariants ) [specific_references] => Array ( [type] => method [value] => getSpecificReferences ) [id_shop_default] => Array ( [type] => variable [value] => 1 ) [id_manufacturer] => Array ( [type] => variable [value] => 4 ) [id_supplier] => Array ( [type] => variable [value] => 4 ) [reference] => Array ( [type] => variable [value] => SL-S140048S00 ) [supplier_reference] => Array ( [type] => variable [value] => ) [location] => Array ( [type] => variable [value] => ) [width] => Array ( [type] => variable [value] => 0.000000 ) [height] => Array ( [type] => variable [value] => 0.000000 ) [depth] => Array ( [type] => variable [value] => 0.000000 ) [weight] => Array ( [type] => variable [value] => 0.400000 ) [quantity_discount] => Array ( [type] => variable [value] => 0 ) [ean13] => Array ( [type] => variable [value] => 8054658103042 ) [isbn] => Array ( [type] => variable [value] => ) [upc] => Array ( [type] => variable [value] => ) [cache_is_pack] => Array ( [type] => variable [value] => 0 ) [cache_has_attachments] => Array ( [type] => variable [value] => 0 ) [is_virtual] => Array ( [type] => variable [value] => 0 ) [state] => Array ( [type] => variable [value] => 1 ) [additional_delivery_times] => Array ( [type] => variable [value] => 1 ) [delivery_in_stock] => Array ( [type] => variable [value] => ) [delivery_out_stock] => Array ( [type] => variable [value] => ) [id_category_default] => Array ( [type] => variable [value] => 52 ) [id_tax_rules_group] => Array ( [type] => variable [value] => 36 ) [on_sale] => Array ( [type] => variable [value] => 0 ) [online_only] => Array ( [type] => variable [value] => 0 ) [minimal_quantity] => Array ( [type] => variable [value] => 1 ) [low_stock_threshold] => Array ( [type] => variable [value] => ) [low_stock_alert] => Array ( [type] => variable [value] => 0 ) [price] => Array ( [type] => variable [value] => €46.08 ) [wholesale_price] => Array ( [type] => variable [value] => 37.000000 ) [unity] => Array ( [type] => variable [value] => ) [unit_price_ratio] => Array ( [type] => variable [value] => 0.000000 ) [additional_shipping_cost] => Array ( [type] => variable [value] => 0.00 ) [customizable] => Array ( [type] => variable [value] => 0 ) [text_fields] => Array ( [type] => variable [value] => 0 ) [uploadable_files] => Array ( [type] => variable [value] => 0 ) [redirect_type] => Array ( [type] => variable [value] => 301-category ) [id_type_redirected] => Array ( [type] => variable [value] => 52 ) [available_for_order] => Array ( [type] => variable [value] => 1 ) [available_date] => Array ( [type] => variable [value] => ) [show_condition] => Array ( [type] => variable [value] => 0 ) [indexed] => Array ( [type] => variable [value] => 0 ) [visibility] => Array ( [type] => variable [value] => both ) [cache_default_attribute] => Array ( [type] => variable [value] => 80058 ) [advanced_stock_management] => Array ( [type] => variable [value] => 0 ) [date_add] => Array ( [type] => variable [value] => 2014-10-20 11:16:13 ) [date_upd] => Array ( [type] => variable [value] => 2023-08-09 19:43:25 ) [pack_stock_type] => Array ( [type] => variable [value] => 3 ) [meta_description] => Array ( [type] => variable [value] => Designed for superyacht uniforms, the Mayo Bermuda is a stylish pair of shorts made of 100% canvas.% cotton with a patch pocket on the thigh. ) [meta_keywords] => Array ( [type] => variable [value] => ) [meta_title] => Array ( [type] => variable [value] => Sailing Bermuda Mayo | Picksea ) [link_rewrite] => Array ( [type] => variable [value] => sailing-bermuda-mayo ) [name] => Array ( [type] => variable [value] => Sailing Bermuda Mayo ) [description] => Array ( [type] => variable [value] =>

100% cotton, Garment Dye Twill 250gr
Button and zip closure
rear loop marked SLAM

) [description_short] => Array ( [type] => variable [value] =>

Elegant yachting shorts for the boat

Designed for superyacht uniforms, the Mayo Bermuda is a stylish pair of shorts made of 100% canvas.% cotton with a patch pocket on the thigh. Available in a range of colours and is perfect for all circumstances whether you are actively sailing on deck or wearing it once on the pontoon or for everyday use.

Slam Superyacht, a wide range of equipment for professional sailors and crews

This leading brand in the Italian sailing world is omnipresent in the Mediterranean and the Caribbean on sailing and motor superyachts. Perfectly suited for outfitting the crew with sober and elegant uniforms. All products are available in a wide range of colours and have a very elegant cut to be worn on the boat as well as every day. Request a crew quote from our Picksea Customize team for custom branding and bulk ordering.

Detailed features of the MAYO Slam shorts

) [available_now] => Array ( [type] => variable [value] => ) [available_later] => Array ( [type] => variable [value] => ) [video] => Array ( [type] => variable [value] => ) [personnalisation] => Array ( [type] => variable [value] => 0 ) [markdown] => Array ( [type] => variable [value] => ) [catdecathon] => Array ( [type] => variable [value] => ) [id_product] => Array ( [type] => variable [value] => 24794 ) [out_of_stock] => Array ( [type] => variable [value] => 0 ) [new] => Array ( [type] => variable [value] => 0 ) [id_product_attribute] => Array ( [type] => variable [value] => 80058 ) [quantity_wanted] => Array ( [type] => variable [value] => 1 ) [extraContent] => Array ( [type] => variable [value] => Array ( ) ) [allow_oosp] => Array ( [type] => variable [value] => 0 ) [category] => Array ( [type] => variable [value] => sailing-shorts ) [category_name] => Array ( [type] => variable [value] => Sailing Shorts ) [link] => Array ( [type] => variable [value] => https://www.picksea.com/en/sailing-bermuda-mayo-slam-24794.html ) [attribute_price] => Array ( [type] => variable [value] => 0 ) [price_tax_exc] => Array ( [type] => variable [value] => 46.083333 ) [price_without_reduction] => Array ( [type] => variable [value] => 65.833333 ) [price_without_reduction_without_tax] => Array ( [type] => variable [value] => 65.833333 ) [reduction] => Array ( [type] => variable [value] => 19.75 ) [reduction_without_tax] => Array ( [type] => variable [value] => 19.75 ) [specific_prices] => Array ( [type] => variable [value] => Array ( [id_specific_price] => 641240029 [id_specific_price_rule] => 0 [id_cart] => 0 [id_product] => 24794 [id_shop] => 1 [id_shop_group] => 0 [id_currency] => 0 [id_country] => 0 [id_group] => 0 [id_customer] => 0 [id_product_attribute] => 0 [price] => -1.000000 [from_quantity] => 1 [reduction] => 0.300000 [reduction_tax] => 1 [reduction_type] => percentage [from] => 0000-00-00 00:00:00 [to] => 0000-00-00 00:00:00 [score] => 48 ) ) [quantity] => Array ( [type] => variable [value] => 1 ) [quantity_all_versions] => Array ( [type] => variable [value] => 3 ) [id_image] => Array ( [type] => variable [value] => en-default ) [features] => Array ( [type] => variable [value] => Array ( [0] => Array ( [name] => Gender [value] => Men [id_feature] => 4 [position] => 1 ) [1] => Array ( [name] => Type [value] => Clothes [id_feature] => 256 [position] => 20 ) ) ) [virtual] => Array ( [type] => variable [value] => 0 ) [pack] => Array ( [type] => variable [value] => 0 ) [packItems] => Array ( [type] => variable [value] => Array ( ) ) [nopackprice] => Array ( [type] => variable [value] => 0 ) [customization_required] => Array ( [type] => variable [value] => ) [rate] => Array ( [type] => variable [value] => 0 ) [tax_name] => Array ( [type] => variable [value] => ) [ecotax_rate] => Array ( [type] => variable [value] => 0 ) [unit_price] => Array ( [type] => variable [value] => ) [customizations] => Array ( [type] => variable [value] => Array ( [fields] => Array ( ) ) ) [id_customization] => Array ( [type] => variable [value] => 0 ) [is_customizable] => Array ( [type] => variable [value] => ) [show_quantities] => Array ( [type] => variable [value] => 1 ) [quantity_label] => Array ( [type] => variable [value] => Items ) [customer_group_discount] => Array ( [type] => variable [value] => 0 ) [title] => Array ( [type] => variable [value] => Sailing Bermuda Mayo ) [images] => Array ( [type] => variable [value] => Array ( [0] => Array ( [bySize] => Array ( [small_default] => Array ( [url] => https://www.picksea.com/66315-small_default/sailing-bermuda-mayo.jpg [width] => 98 [height] => 98 ) [cart_default] => Array ( [url] => https://www.picksea.com/66315-cart_default/sailing-bermuda-mayo.jpg [width] => 125 [height] => 125 ) [home_default] => Array ( [url] => https://www.picksea.com/66315-home_default/sailing-bermuda-mayo.jpg [width] => 250 [height] => 250 ) [home_large] => Array ( [url] => https://www.picksea.com/66315-home_large/sailing-bermuda-mayo.jpg [width] => 280 [height] => 280 ) [medium_default] => Array ( [url] => https://www.picksea.com/66315-medium_default/sailing-bermuda-mayo.jpg [width] => 452 [height] => 452 ) [large_default] => Array ( [url] => https://www.picksea.com/66315-large_default/sailing-bermuda-mayo.jpg [width] => 800 [height] => 800 ) ) [small] => Array ( [url] => https://www.picksea.com/66315-small_default/sailing-bermuda-mayo.jpg [width] => 98 [height] => 98 ) [medium] => Array ( [url] => https://www.picksea.com/66315-home_large/sailing-bermuda-mayo.jpg [width] => 280 [height] => 280 ) [large] => Array ( [url] => https://www.picksea.com/66315-large_default/sailing-bermuda-mayo.jpg [width] => 800 [height] => 800 ) [legend] => [cover] => 1 [id_image] => 66315 [position] => 1 [associatedVariants] => Array ( [0] => 80076 [1] => 80058 ) ) [1] => Array ( [bySize] => Array ( [small_default] => Array ( [url] => https://www.picksea.com/66318-small_default/sailing-bermuda-mayo.jpg [width] => 98 [height] => 98 ) [cart_default] => Array ( [url] => https://www.picksea.com/66318-cart_default/sailing-bermuda-mayo.jpg [width] => 125 [height] => 125 ) [home_default] => Array ( [url] => https://www.picksea.com/66318-home_default/sailing-bermuda-mayo.jpg [width] => 250 [height] => 250 ) [home_large] => Array ( [url] => https://www.picksea.com/66318-home_large/sailing-bermuda-mayo.jpg [width] => 280 [height] => 280 ) [medium_default] => Array ( [url] => https://www.picksea.com/66318-medium_default/sailing-bermuda-mayo.jpg [width] => 452 [height] => 452 ) [large_default] => Array ( [url] => https://www.picksea.com/66318-large_default/sailing-bermuda-mayo.jpg [width] => 800 [height] => 800 ) ) [small] => Array ( [url] => https://www.picksea.com/66318-small_default/sailing-bermuda-mayo.jpg [width] => 98 [height] => 98 ) [medium] => Array ( [url] => https://www.picksea.com/66318-home_large/sailing-bermuda-mayo.jpg [width] => 280 [height] => 280 ) [large] => Array ( [url] => https://www.picksea.com/66318-large_default/sailing-bermuda-mayo.jpg [width] => 800 [height] => 800 ) [legend] => [cover] => [id_image] => 66318 [position] => 2 [associatedVariants] => Array ( [0] => 80076 [1] => 80058 ) ) ) ) [cover] => Array ( [type] => variable [value] => Array ( [bySize] => Array ( [small_default] => Array ( [url] => https://www.picksea.com/66315-small_default/sailing-bermuda-mayo.jpg [width] => 98 [height] => 98 ) [cart_default] => Array ( [url] => https://www.picksea.com/66315-cart_default/sailing-bermuda-mayo.jpg [width] => 125 [height] => 125 ) [home_default] => Array ( [url] => https://www.picksea.com/66315-home_default/sailing-bermuda-mayo.jpg [width] => 250 [height] => 250 ) [home_large] => Array ( [url] => https://www.picksea.com/66315-home_large/sailing-bermuda-mayo.jpg [width] => 280 [height] => 280 ) [medium_default] => Array ( [url] => https://www.picksea.com/66315-medium_default/sailing-bermuda-mayo.jpg [width] => 452 [height] => 452 ) [large_default] => Array ( [url] => https://www.picksea.com/66315-large_default/sailing-bermuda-mayo.jpg [width] => 800 [height] => 800 ) ) [small] => Array ( [url] => https://www.picksea.com/66315-small_default/sailing-bermuda-mayo.jpg [width] => 98 [height] => 98 ) [medium] => Array ( [url] => https://www.picksea.com/66315-home_large/sailing-bermuda-mayo.jpg [width] => 280 [height] => 280 ) [large] => Array ( [url] => https://www.picksea.com/66315-large_default/sailing-bermuda-mayo.jpg [width] => 800 [height] => 800 ) [legend] => [cover] => 1 [id_image] => 66315 [position] => 1 [associatedVariants] => Array ( [0] => 80076 [1] => 80058 ) ) ) [has_discount] => Array ( [type] => variable [value] => 1 ) [discount_type] => Array ( [type] => variable [value] => percentage ) [discount_percentage] => Array ( [type] => variable [value] => -30% ) [discount_percentage_absolute] => Array ( [type] => variable [value] => 30% ) [discount_amount] => Array ( [type] => variable [value] => €19.75 ) [discount_amount_to_display] => Array ( [type] => variable [value] => -€19.75 ) [price_amount] => Array ( [type] => variable [value] => 46.08 ) [regular_price_amount] => Array ( [type] => variable [value] => 65.833333 ) [regular_price] => Array ( [type] => variable [value] => €65.83 ) [discount_to_display] => Array ( [type] => variable [value] => €19.75 ) [unit_price_full] => Array ( [type] => variable [value] => ) [show_availability] => Array ( [type] => variable [value] => 1 ) [availability_date] => Array ( [type] => variable [value] => ) [availability_message] => Array ( [type] => variable [value] => In stock ) [availability] => Array ( [type] => variable [value] => available ) ) ) ) [methodCacheResults:PrestaShop\PrestaShop\Adapter\Presenter\AbstractLazyArray:private] => Array ( [attributes] => Array ( [2] => Array ( [id_attribute] => 4 [id_attribute_group] => 2 [name] => Navy [group] => Color [reference] => SL-S140048S00-150-L [ean13] => 8054658103042 [isbn] => [upc] => ) [5] => Array ( [id_attribute] => 32 [id_attribute_group] => 5 [name] => L [group] => Size [reference] => SL-S140048S00-150-L [ean13] => 8054658103042 [isbn] => [upc] => ) ) [url] => https://www.picksea.com/en/sailing-bermuda-mayo-slam-24794.html [weight_unit] => kg [reference_to_display] => SL-S140048S00-150-L [flags] => Array ( [discount] => Array ( [type] => discount [label] => -30% ) ) [embedded_attributes] => Array ( [id_shop_default] => 1 [id_manufacturer] => 4 [id_supplier] => 4 [reference] => SL-S140048S00 [is_virtual] => 0 [delivery_in_stock] => [delivery_out_stock] => [id_category_default] => 52 [on_sale] => 0 [online_only] => 0 [ecotax] => 0 [minimal_quantity] => 1 [low_stock_threshold] => [low_stock_alert] => 0 [price] => €46.08 [unity] => [unit_price_ratio] => 0.000000 [additional_shipping_cost] => 0.00 [customizable] => 0 [text_fields] => 0 [uploadable_files] => 0 [redirect_type] => 301-category [id_type_redirected] => 52 [available_for_order] => 1 [available_date] => [show_condition] => 0 [condition] => new [show_price] => 1 [indexed] => 0 [visibility] => both [cache_default_attribute] => 80058 [advanced_stock_management] => 0 [date_add] => 2014-10-20 11:16:13 [date_upd] => 2023-08-09 19:43:25 [pack_stock_type] => 3 [meta_description] => Designed for superyacht uniforms, the Mayo Bermuda is a stylish pair of shorts made of 100% canvas.% cotton with a patch pocket on the thigh. [meta_keywords] => [meta_title] => Sailing Bermuda Mayo | Picksea [link_rewrite] => sailing-bermuda-mayo [name] => Sailing Bermuda Mayo [description] =>

100% cotton, Garment Dye Twill 250gr
Button and zip closure
rear loop marked SLAM

[description_short] =>

Elegant yachting shorts for the boat

Designed for superyacht uniforms, the Mayo Bermuda is a stylish pair of shorts made of 100% canvas.% cotton with a patch pocket on the thigh. Available in a range of colours and is perfect for all circumstances whether you are actively sailing on deck or wearing it once on the pontoon or for everyday use.

Slam Superyacht, a wide range of equipment for professional sailors and crews

This leading brand in the Italian sailing world is omnipresent in the Mediterranean and the Caribbean on sailing and motor superyachts. Perfectly suited for outfitting the crew with sober and elegant uniforms. All products are available in a wide range of colours and have a very elegant cut to be worn on the boat as well as every day. Request a crew quote from our Picksea Customize team for custom branding and bulk ordering.

Detailed features of the MAYO Slam shorts

[available_now] => [available_later] => [id] => 24794 [id_product] => 24794 [out_of_stock] => 0 [new] => 0 [id_product_attribute] => 80058 [quantity_wanted] => 1 [extraContent] => Array ( ) [allow_oosp] => 0 [category] => sailing-shorts [category_name] => Sailing Shorts [link] => https://www.picksea.com/en/sailing-bermuda-mayo-slam-24794.html [attribute_price] => 0 [price_tax_exc] => 46.083333 [price_without_reduction] => 65.833333 [reduction] => 19.75 [specific_prices] => Array ( [id_specific_price] => 641240029 [id_specific_price_rule] => 0 [id_cart] => 0 [id_product] => 24794 [id_shop] => 1 [id_shop_group] => 0 [id_currency] => 0 [id_country] => 0 [id_group] => 0 [id_customer] => 0 [id_product_attribute] => 0 [price] => -1.000000 [from_quantity] => 1 [reduction] => 0.300000 [reduction_tax] => 1 [reduction_type] => percentage [from] => 0000-00-00 00:00:00 [to] => 0000-00-00 00:00:00 [score] => 48 ) [quantity] => 1 [quantity_all_versions] => 3 [id_image] => en-default [features] => Array ( [0] => Array ( [name] => Gender [value] => Men [id_feature] => 4 [position] => 1 ) [1] => Array ( [name] => Type [value] => Clothes [id_feature] => 256 [position] => 20 ) ) [attachments] => Array ( ) [virtual] => 0 [pack] => 0 [packItems] => Array ( ) [nopackprice] => 0 [customization_required] => [attributes] => Array ( [2] => Array ( [id_attribute] => 4 [id_attribute_group] => 2 [name] => Navy [group] => Color [reference] => SL-S140048S00-150-L [ean13] => 8054658103042 [isbn] => [upc] => ) [5] => Array ( [id_attribute] => 32 [id_attribute_group] => 5 [name] => L [group] => Size [reference] => SL-S140048S00-150-L [ean13] => 8054658103042 [isbn] => [upc] => ) ) [rate] => 0 [tax_name] => [ecotax_rate] => 0 [unit_price] => [customizations] => Array ( [fields] => Array ( ) ) [id_customization] => 0 [is_customizable] => [show_quantities] => 1 [quantity_label] => Items [quantity_discounts] => Array ( ) [customer_group_discount] => 0 [images] => Array ( [0] => Array ( [bySize] => Array ( [small_default] => Array ( [url] => https://www.picksea.com/66315-small_default/sailing-bermuda-mayo.jpg [width] => 98 [height] => 98 ) [cart_default] => Array ( [url] => https://www.picksea.com/66315-cart_default/sailing-bermuda-mayo.jpg [width] => 125 [height] => 125 ) [home_default] => Array ( [url] => https://www.picksea.com/66315-home_default/sailing-bermuda-mayo.jpg [width] => 250 [height] => 250 ) [home_large] => Array ( [url] => https://www.picksea.com/66315-home_large/sailing-bermuda-mayo.jpg [width] => 280 [height] => 280 ) [medium_default] => Array ( [url] => https://www.picksea.com/66315-medium_default/sailing-bermuda-mayo.jpg [width] => 452 [height] => 452 ) [large_default] => Array ( [url] => https://www.picksea.com/66315-large_default/sailing-bermuda-mayo.jpg [width] => 800 [height] => 800 ) ) [small] => Array ( [url] => https://www.picksea.com/66315-small_default/sailing-bermuda-mayo.jpg [width] => 98 [height] => 98 ) [medium] => Array ( [url] => https://www.picksea.com/66315-home_large/sailing-bermuda-mayo.jpg [width] => 280 [height] => 280 ) [large] => Array ( [url] => https://www.picksea.com/66315-large_default/sailing-bermuda-mayo.jpg [width] => 800 [height] => 800 ) [legend] => [cover] => 1 [id_image] => 66315 [position] => 1 [associatedVariants] => Array ( [0] => 80076 [1] => 80058 ) ) [1] => Array ( [bySize] => Array ( [small_default] => Array ( [url] => https://www.picksea.com/66318-small_default/sailing-bermuda-mayo.jpg [width] => 98 [height] => 98 ) [cart_default] => Array ( [url] => https://www.picksea.com/66318-cart_default/sailing-bermuda-mayo.jpg [width] => 125 [height] => 125 ) [home_default] => Array ( [url] => https://www.picksea.com/66318-home_default/sailing-bermuda-mayo.jpg [width] => 250 [height] => 250 ) [home_large] => Array ( [url] => https://www.picksea.com/66318-home_large/sailing-bermuda-mayo.jpg [width] => 280 [height] => 280 ) [medium_default] => Array ( [url] => https://www.picksea.com/66318-medium_default/sailing-bermuda-mayo.jpg [width] => 452 [height] => 452 ) [large_default] => Array ( [url] => https://www.picksea.com/66318-large_default/sailing-bermuda-mayo.jpg [width] => 800 [height] => 800 ) ) [small] => Array ( [url] => https://www.picksea.com/66318-small_default/sailing-bermuda-mayo.jpg [width] => 98 [height] => 98 ) [medium] => Array ( [url] => https://www.picksea.com/66318-home_large/sailing-bermuda-mayo.jpg [width] => 280 [height] => 280 ) [large] => Array ( [url] => https://www.picksea.com/66318-large_default/sailing-bermuda-mayo.jpg [width] => 800 [height] => 800 ) [legend] => [cover] => [id_image] => 66318 [position] => 2 [associatedVariants] => Array ( [0] => 80076 [1] => 80058 ) ) ) [cover] => Array ( [bySize] => Array ( [small_default] => Array ( [url] => https://www.picksea.com/66315-small_default/sailing-bermuda-mayo.jpg [width] => 98 [height] => 98 ) [cart_default] => Array ( [url] => https://www.picksea.com/66315-cart_default/sailing-bermuda-mayo.jpg [width] => 125 [height] => 125 ) [home_default] => Array ( [url] => https://www.picksea.com/66315-home_default/sailing-bermuda-mayo.jpg [width] => 250 [height] => 250 ) [home_large] => Array ( [url] => https://www.picksea.com/66315-home_large/sailing-bermuda-mayo.jpg [width] => 280 [height] => 280 ) [medium_default] => Array ( [url] => https://www.picksea.com/66315-medium_default/sailing-bermuda-mayo.jpg [width] => 452 [height] => 452 ) [large_default] => Array ( [url] => https://www.picksea.com/66315-large_default/sailing-bermuda-mayo.jpg [width] => 800 [height] => 800 ) ) [small] => Array ( [url] => https://www.picksea.com/66315-small_default/sailing-bermuda-mayo.jpg [width] => 98 [height] => 98 ) [medium] => Array ( [url] => https://www.picksea.com/66315-home_large/sailing-bermuda-mayo.jpg [width] => 280 [height] => 280 ) [large] => Array ( [url] => https://www.picksea.com/66315-large_default/sailing-bermuda-mayo.jpg [width] => 800 [height] => 800 ) [legend] => [cover] => 1 [id_image] => 66315 [position] => 1 [associatedVariants] => Array ( [0] => 80076 [1] => 80058 ) ) [has_discount] => 1 [discount_type] => percentage [discount_percentage] => -30% [discount_percentage_absolute] => 30% [discount_amount] => €19.75 [discount_amount_to_display] => -€19.75 [price_amount] => 46.08 [unit_price_full] => [show_availability] => 1 [availability_date] => [availability_message] => In stock [availability] => available ) [id] => 24794 [show_price] => 1 [labels] => Array ( [tax_short] => (tax incl.) [tax_long] => Tax included ) [ecotax] => Array ( [value] => €0.00 [amount] => 0 [rate] => 0 ) ) ) 1
Detailed features

Elegant yachting shorts for the boat
Designed for superyacht uniforms, the Mayo Bermuda is a stylish pair of shorts made of 100% canvas.% cotton with a patch pocket on the thigh. Available in a range of colours and is perfect for all circumstances whether you are actively sailing on deck or wearing it once on the pontoon or for everyday use.
Slam Superyacht, a wide range of equipment for professional sailors and crews
This leading brand in the Italian sailing world is omnipresent in the Mediterranean and the Caribbean on sailing and motor superyachts. Perfectly suited for outfitting the crew with sober and elegant uniforms. All products are available in a wide range of colours and have a very elegant cut to be worn on the boat as well as every day. Request a crew quote from our Picksea Customize team for custom branding and bulk ordering.
Detailed features of the MAYO Slam shorts
100% cotton, Garment Dye Twill 250gr
Button and zip closure
rear loop marked SLAM
You might also like 3 other products seleted for you
<div class="fiche-txt"> <h2>A light and windproof crew jacket: Slam Summer Sailing</h2> <p>The Summer Sailing jacket is pleasant to wear and elegant. It is suitable as a light windbreaker for a day boat or motorboat trip. Ideal for crew branding, this jacket features easy access for embroidery on the heart. With Picksea Customize, get your crew and/or boat branding embroidered on a watch jacket or deck jacket like the Summer Sailing model. Lightweight and comfortable, this boat jacket will be perfect for your summer and mid-season sailing trips.</p> <h2>Deck jackets at Picksea</h2> <p>On Picksea, you will find the best of marine clothing with a special selection of jackets and deck jackets for boating. For summer and winter, discover many models ideally designed for your leisure and water sports. With a hundred brands present on our shop, you can easily find and compare different types of deck jackets for boating.</p> <h2>Detailed characteristics of the Summer Sailing Slam deck jacket</h2> </div>

available

<div class="fiche-txt"> <h2>The plain cotton polo shirt for crews by the Italian brand SLAM</h2> <p>This 100% cotton pique polo shirt 220 gr, brushed on the inside for a perfect comfort is the most used product in the outfits for the crews or the uniforms for the professionals of the nautical industry. No visible marking to leave the place free for all the conceivable personalizations: name of the boat or the company, name of the sponsor, name of the crew or the regatta or the event. Made by the Italian brand Slam which dresses all the Superyacht crews in the Mediterranean and the Caribbean, you will have a quality polo shirt with an elegant cut and a prestigious sea mark on the left sleeve.</p> <h2>Detailed features of the Coleman Slam short sleeve cotton polo</h2> </div>

available

<div class="fiche-txt"> <h2>The Ortlieb waterproof bag, a unique technology with TIZIP zip for waterproofing!</h2> <p>The Ortlieb Duffle is the only travel or boat bag that is completely waterproof. In contrast to models with roll-up closures that are only splash-proof, the patented TiZip gives it amazing properties. This makes it possible to use the bag as a buoy to get to shore by jumping off the boat. It is available in three sizes (60/85/100L) and 4 different colours. This model has been designed for optimal comfort, with removable padded straps, it can be worn as a backpack or handbag. Inside, there are two interior pockets and a compression strap. It also includes an external mesh pocket (not waterproof). So, with an Ortlieb bag, you are sure to have a completely waterproof bag, with its special zip.</p> <h2>Bags characteristics</h2> </div>

available
In the same category
4 other products seleted for you
Size guide
| | | | | | | | | | |
| --- | --- | --- | --- | --- | --- | --- | --- | --- | --- |
| MEN SIZE GUIDE SLAM |   |   |   |   |   |   |   |   |   |
|   |   |   |   |   |   |   |   |   |   |
| SLAM | XXS | XS | S | M | L | XL | XXL | 3XL | 4XL |
| Italian size | 42 | 44 | 46 | 48 | 50 | 52 | 54 | 56 | 58 |
| French size | 36 | 38 | 40 | 42 | 44 | 46 | 48 | 50 | 52 |
|   |   |   |   |   |   |   |   |   |   |
| Chest size (cm) | 80 - 84 | 84 - 88 | 88 - 92 | 92 - 96 | 96 - 100 | 100 - 104 | 104 - 108 | 108 - 112 | 112 - 116 |
| Waist size (cm) | 72 - 76 | 76 - 80 | 80 - 84 | 84 - 88 | 88 - 92 | 92 - 96 | 96 - 100 | 100 - 104 | 104 - 108 |
| Hips (cm) | 88 - 92 | 92 - 96 | 96 - 100 | 100 - 104 | 104 - 108 | 108 - 112 | 112 - 116 | 116 - 120 | 120 - 124 |
|   |   |   |   |   |   |   |   |   |   |
| WOMEN SIZE GUIDE SLAM |   |   |   |   |   |   |   |   |   |
|   |   |   |   |   |   |   |   |   |   |
| SLAM | XS | S | M | L | XL | XXL |   |   |   |
| Italian size | 40 | 42 | 44 | 46 | 48 | 50 |   |   |   |
| French size | 36 | 38 | 40 | 42 | 44 | 46 |   |   |   |
| English size | 8 | 10 | 12 | 14 | 16 | 18 |   |   |   |
|   |   |   |   |   |   |   |   |   |   |
| Chest size (cm) | 84 - 88 | 88 - 92 | 92 - 96 | 96 - 100 | 100 - 104 | 104 - 108 |   |   |   |
| Waist size (cm) | 60 - 64 | 64 - 68 | 68 - 72 | 72 - 76 | 76 - 80 | 80 - 84 |   |   |   |
| Hips (cm) | 90 - 94 | 94 - 98 | 98 - 102 | 102 - 106 | 106 - 110 | 110 - 114 |   |   |   |
|   |   |   |   |   |   |   |   |   |   |
| CHILDREN GUIDE SIZE SLAM |   |   |   |   |   |   |   |   |   |
|   |   |   |   |   |   |   |   |   |   |
| SLAM SIZE | 2 | 3 | 4 | 5 | 6 | 7 | 8 |   |   |
| Age | 3 à 4 ans | 4 à 5 ans | 6 à 7 ans | 8 à 9 ans | 10 à 11 ans | 12 à 13 ans | 13 à 14 ans |   |   |
|   |   |   |   |   |   |   |   |   |   |
| Height (cm) | 96 - 102 | 104 - 112 | 114 - 122 | 126 - 136 | 140 - 148 | 150 - 158 | 160 - 166 |   |   |