available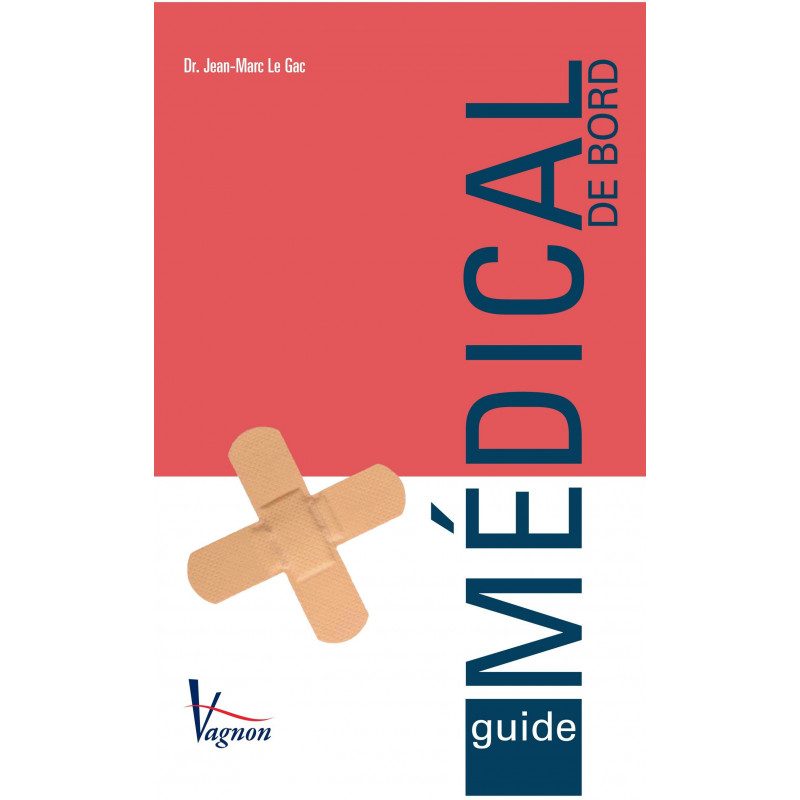 check_circle In stock
PrestaShop\PrestaShop\Adapter\Presenter\Product\ProductLazyArray Object ( [imageRetriever:PrestaShop\PrestaShop\Adapter\Presenter\Product\ProductLazyArray:private] => PrestaShop\PrestaShop\Adapter\Image\ImageRetriever Object ( [link:PrestaShop\PrestaShop\Adapter\Image\ImageRetriever:private] => Link Object ( [allow:protected] => 1 [url:protected] => /index.php [protocol_link] => https:// [protocol_content] => https:// [ssl_enable:protected] => 1 [urlShopId:protected] => [supportedBrowser] => ) ) [link:PrestaShop\PrestaShop\Adapter\Presenter\Product\ProductLazyArray:private] => Link Object ( [allow:protected] => 1 [url:protected] => /index.php [protocol_link] => https:// [protocol_content] => https:// [ssl_enable:protected] => 1 [urlShopId:protected] => [supportedBrowser] => ) [priceFormatter:PrestaShop\PrestaShop\Adapter\Presenter\Product\ProductLazyArray:private] => PrestaShop\PrestaShop\Adapter\Product\PriceFormatter Object ( ) [productColorsRetriever:PrestaShop\PrestaShop\Adapter\Presenter\Product\ProductLazyArray:private] => PrestaShop\PrestaShop\Adapter\Product\ProductColorsRetriever Object ( ) [translator:PrestaShop\PrestaShop\Adapter\Presenter\Product\ProductLazyArray:private] => PrestaShopBundle\Translation\TranslatorComponent Object ( [catalogues:protected] => Array ( [en-US] => Symfony\Component\Translation\MessageCatalogue Object ( [messages:Symfony\Component\Translation\MessageCatalogue:private] => Array ( [en-US] => Array ( [OK] => OK [No] => No [Yes] => Yes [Write your review] => Write your review [Sorry, your review cannot be posted.] => Sorry, your review cannot be posted. [Title] => Title [Your name] => Your name [Review] => Review [Required fields] => Required fields [Cancel] => Cancel [Send] => Send [Your comment has been submitted and will be available once approved by a moderator.] => Your comment has been submitted and will be available once approved by a moderator. [Your comment has been added!] => Your comment has been added! [Review sent] => Review sent [Your review cannot be sent] => Your review cannot be sent [By %1$s] => By %1$s [Report abuse] => Report abuse [Comments] => Comments [Sorry, your review appreciation cannot be sent.] => Sorry, your review appreciation cannot be sent. [Sorry, your abuse report cannot be sent.] => Sorry, your abuse report cannot be sent. [Last] => Last [Your review appreciation cannot be sent] => Your review appreciation cannot be sent [Report comment] => Report comment [Are you sure that you want to report this comment?] => Are you sure that you want to report this comment? [Report sent] => Report sent [Your report has been submitted and will be considered by a moderator.] => Your report has been submitted and will be considered by a moderator. [Your report cannot be sent] => Your report cannot be sent ) [ShopThemeGlobal] => Array ( [Créez votre compte professionnel] => Create your professional account [Demandez un devis] => Request a quote [Plus de 300 clients nous font confiance] => More than 300 customers trust us [Notre sélection de produits par métiers] => Our selection of products by trade [Vêtements pêche / Marin pêcheur] => Fishing clothes / Fisherman [Vêtements poissonnier] => Fishmonger's clothing [Vêtement moniteur de voile] => Sailing instructor clothing [Vêtement aquaculteur] => Aquaculturist clothing [Vêtement pisciliculteur] => Fish farmer's clothing [Vêtement conchyliculteur] => Conchyliculteur clothing [Vêtement de pluie professionnel] => Professional rainwear [+ 5000 produits] => + 5000 products [référencés pour vous] => referenced for you [+ 300 clients] => + 300 customers [nous font confiance] => trust us ) [ShopThemeGlobal ] => Array ( [Vêtements skipper] => Skipper clothing ) ) [metadata:Symfony\Component\Translation\MessageCatalogue:private] => Array ( ) [resources:Symfony\Component\Translation\MessageCatalogue:private] => Array ( ) [locale:Symfony\Component\Translation\MessageCatalogue:private] => en-US [fallbackCatalogue:Symfony\Component\Translation\MessageCatalogue:private] => [parent:Symfony\Component\Translation\MessageCatalogue:private] => ) ) [locale:Symfony\Component\Translation\Translator:private] => en-US [fallbackLocales:Symfony\Component\Translation\Translator:private] => Array ( ) [loaders:Symfony\Component\Translation\Translator:private] => Array ( ) [resources:Symfony\Component\Translation\Translator:private] => Array ( ) [formatter:Symfony\Component\Translation\Translator:private] => Symfony\Component\Translation\Formatter\MessageFormatter Object ( [selector:Symfony\Component\Translation\Formatter\MessageFormatter:private] => Symfony\Component\Translation\MessageSelector Object ( ) ) [cacheDir:Symfony\Component\Translation\Translator:private] => /home/httpd/html/www.picksea.com/var/cache/prod/translations [debug:Symfony\Component\Translation\Translator:private] => [configCacheFactory:Symfony\Component\Translation\Translator:private] => Symfony\Component\Config\ConfigCacheFactory Object ( [debug:Symfony\Component\Config\ConfigCacheFactory:private] => ) ) [settings:protected] => PrestaShop\PrestaShop\Core\Product\ProductPresentationSettings Object ( [catalog_mode] => [catalog_mode_with_prices] => 0 [restricted_country_mode] => [include_taxes] => 1 [allow_add_variant_to_cart_from_listing] => 1 [stock_management_enabled] => 1 [showPrices] => 1 [lastRemainingItems] => 0 ) [product:protected] => Array ( [id_shop_default] => 1 [id_manufacturer] => 1078 [id_supplier] => 1055 [reference] => VA10127 [supplier_reference] => [location] => [width] => 0.000000 [height] => 0.000000 [depth] => 0.000000 [weight] => 0.400000 [quantity_discount] => 0 [ean13] => 9782857258612 [isbn] => [upc] => [cache_is_pack] => 0 [cache_has_attachments] => 0 [is_virtual] => 0 [state] => 1 [additional_delivery_times] => 1 [delivery_in_stock] => [delivery_out_stock] => [id_category_default] => 106313 [id_tax_rules_group] => 37 [on_sale] => 0 [online_only] => 0 [ecotax] => 0 [minimal_quantity] => 1 [low_stock_threshold] => [low_stock_alert] => 0 [price] => €19.15 [wholesale_price] => 12.440000 [unity] => [unit_price_ratio] => 0.000000 [additional_shipping_cost] => 0.00 [customizable] => 0 [text_fields] => 0 [uploadable_files] => 0 [redirect_type] => 404 [id_type_redirected] => 0 [available_for_order] => 1 [available_date] => 0000-00-00 [show_condition] => 0 [condition] => new [show_price] => 1 [indexed] => 1 [visibility] => both [cache_default_attribute] => 0 [advanced_stock_management] => 0 [date_add] => 2014-04-04 10:13:15 [date_upd] => 2023-02-02 16:30:59 [pack_stock_type] => 3 [meta_description] => This book has been written by emergency physicians actively involved in prevention and information on emergency care on board pleasure craft. [meta_keywords] => [meta_title] => On-board medical guide | Picksea [link_rewrite] => on-board-medical-guide [name] => On-board medical guide [description] =>

144 pages
More than 200 photos and color drawings
Format: 16 x 24 cm

[description_short] =>

The essential on-board medical guide: Jean-Marc le Gac

This book has been written by emergency physicians actively involved in prevention and information on emergency care on board pleasure craft. Abundantly illustrated, it covers the following main topics: seeking medical advice at sea, the on-board pharmacy, on-board pathologies and wounds, burns and bruises, handling such as bandages, immobilisations, urgent and usual medical situations, illnesses linked to the sea (drowning, sun, dangerous animals), psychological aspects of life on board.

In summary, the majority of ailments that a boater can develop on board a vessel.

Practical...safety, very important on board a boat

Several points are very important to take into account during a trip on the sea: preparing the boat, before embarking, sailing carefully, and in case of problems. You can find all kinds of useful books on our website Picksea.com.

Features

[available_now] => [available_later] => [video] => [personnalisation] => 0 [markdown] => [catdecathon] => [id] => 24202 [id_product] => 24202 [out_of_stock] => 1 [new] => 0 [id_product_attribute] => 0 [quantity_wanted] => 1 [extraContent] => Array ( ) [allow_oosp] => 1 [category] => practical-manuals [category_name] => Practical manuals [link] => https://www.picksea.com/en/on-board-medical-guide-vagnon-24202.html [attribute_price] => 0 [price_tax_exc] => 19.1469 [price_without_reduction] => 19.1469 [price_without_reduction_without_tax] => 19.1469 [reduction] => 0 [reduction_without_tax] => 0 [specific_prices] => Array ( ) [quantity] => 4 [quantity_all_versions] => 4 [id_image] => en-default [features] => Array ( ) [attachments] => Array ( ) [virtual] => 0 [pack] => 0 [packItems] => Array ( ) [nopackprice] => 0 [customization_required] => [rate] => 0 [tax_name] => [ecotax_rate] => 0 [unit_price] => [customizations] => Array ( [fields] => Array ( ) ) [id_customization] => 0 [is_customizable] => [show_quantities] => 1 [quantity_label] => Items [quantity_discounts] => Array ( ) [customer_group_discount] => 0 [title] => On-board medical guide [images] => Array ( [0] => Array ( [bySize] => Array ( [small_default] => Array ( [url] => https://www.picksea.com/33560-small_default/on-board-medical-guide.jpg [width] => 98 [height] => 98 ) [cart_default] => Array ( [url] => https://www.picksea.com/33560-cart_default/on-board-medical-guide.jpg [width] => 125 [height] => 125 ) [home_default] => Array ( [url] => https://www.picksea.com/33560-home_default/on-board-medical-guide.jpg [width] => 250 [height] => 250 ) [home_large] => Array ( [url] => https://www.picksea.com/33560-home_large/on-board-medical-guide.jpg [width] => 280 [height] => 280 ) [medium_default] => Array ( [url] => https://www.picksea.com/33560-medium_default/on-board-medical-guide.jpg [width] => 452 [height] => 452 ) [large_default] => Array ( [url] => https://www.picksea.com/33560-large_default/on-board-medical-guide.jpg [width] => 800 [height] => 800 ) ) [small] => Array ( [url] => https://www.picksea.com/33560-small_default/on-board-medical-guide.jpg [width] => 98 [height] => 98 ) [medium] => Array ( [url] => https://www.picksea.com/33560-home_large/on-board-medical-guide.jpg [width] => 280 [height] => 280 ) [large] => Array ( [url] => https://www.picksea.com/33560-large_default/on-board-medical-guide.jpg [width] => 800 [height] => 800 ) [legend] => [cover] => 1 [id_image] => 33560 [position] => 1 [associatedVariants] => Array ( ) ) ) [cover] => Array ( [bySize] => Array ( [small_default] => Array ( [url] => https://www.picksea.com/33560-small_default/on-board-medical-guide.jpg [width] => 98 [height] => 98 ) [cart_default] => Array ( [url] => https://www.picksea.com/33560-cart_default/on-board-medical-guide.jpg [width] => 125 [height] => 125 ) [home_default] => Array ( [url] => https://www.picksea.com/33560-home_default/on-board-medical-guide.jpg [width] => 250 [height] => 250 ) [home_large] => Array ( [url] => https://www.picksea.com/33560-home_large/on-board-medical-guide.jpg [width] => 280 [height] => 280 ) [medium_default] => Array ( [url] => https://www.picksea.com/33560-medium_default/on-board-medical-guide.jpg [width] => 452 [height] => 452 ) [large_default] => Array ( [url] => https://www.picksea.com/33560-large_default/on-board-medical-guide.jpg [width] => 800 [height] => 800 ) ) [small] => Array ( [url] => https://www.picksea.com/33560-small_default/on-board-medical-guide.jpg [width] => 98 [height] => 98 ) [medium] => Array ( [url] => https://www.picksea.com/33560-home_large/on-board-medical-guide.jpg [width] => 280 [height] => 280 ) [large] => Array ( [url] => https://www.picksea.com/33560-large_default/on-board-medical-guide.jpg [width] => 800 [height] => 800 ) [legend] => [cover] => 1 [id_image] => 33560 [position] => 1 [associatedVariants] => Array ( ) ) [has_discount] => [discount_type] => [discount_percentage] => [discount_percentage_absolute] => [discount_amount] => [discount_amount_to_display] => [price_amount] => 19.15 [regular_price_amount] => 19.15 [regular_price] => €19.15 [discount_to_display] => [unit_price_full] => [show_availability] => 1 [availability_date] => [availability_message] => In stock [availability] => available ) [language:PrestaShop\PrestaShop\Adapter\Presenter\Product\ProductLazyArray:private] => Language Object ( [id] => 3 [name] => English GB (English) [iso_code] => en [locale] => en-US [language_code] => en [date_format_lite] => Y-m-d [date_format_full] => Y-m-d H:i:s [is_rtl] => 0 [active] => 1 [webserviceParameters:protected] => Array ( [objectNodeName] => language [objectsNodeName] => languages ) [translationsFilesAndVars:protected] => Array ( [fields] => _FIELDS [errors] => _ERRORS [admin] => _LANGADM [pdf] => _LANGPDF [tabs] => tabs ) [id_lang:protected] => [id_shop:protected] => 1 [id_shop_list] => Array ( ) [get_shop_from_context:protected] => 1 [table:protected] => lang [identifier:protected] => id_lang [fieldsRequired:protected] => Array ( [0] => name [1] => iso_code [2] => date_format_lite [3] => date_format_full ) [fieldsSize:protected] => Array ( [name] => 32 [iso_code] => 2 [locale] => 5 [language_code] => 5 [date_format_lite] => 32 [date_format_full] => 32 ) [fieldsValidate:protected] => Array ( [name] => isGenericName [iso_code] => isLanguageIsoCode [locale] => isLocale [language_code] => isLanguageCode [active] => isBool [is_rtl] => isBool [date_format_lite] => isPhpDateFormat [date_format_full] => isPhpDateFormat ) [fieldsRequiredLang:protected] => Array ( ) [fieldsSizeLang:protected] => Array ( ) [fieldsValidateLang:protected] => Array ( ) [tables:protected] => Array ( ) [image_dir:protected] => [image_format:protected] => jpg [translator:protected] => [def:protected] => Array ( [table] => lang [primary] => id_lang [fields] => Array ( [name] => Array ( [type] => 3 [validate] => isGenericName [required] => 1 [size] => 32 ) [iso_code] => Array ( [type] => 3 [validate] => isLanguageIsoCode [required] => 1 [size] => 2 ) [locale] => Array ( [type] => 3 [validate] => isLocale [size] => 5 ) [language_code] => Array ( [type] => 3 [validate] => isLanguageCode [size] => 5 ) [active] => Array ( [type] => 2 [validate] => isBool ) [is_rtl] => Array ( [type] => 2 [validate] => isBool ) [date_format_lite] => Array ( [type] => 3 [validate] => isPhpDateFormat [required] => 1 [size] => 32 ) [date_format_full] => Array ( [type] => 3 [validate] => isPhpDateFormat [required] => 1 [size] => 32 ) ) [classname] => Language ) [update_fields:protected] => [force_id] => ) [arrayAccessList:PrestaShop\PrestaShop\Adapter\Presenter\AbstractLazyArray:private] => ArrayObject Object ( [storage:ArrayObject:private] => Array ( [id] => Array ( [type] => method [value] => getId ) [attributes] => Array ( [type] => method [value] => getAttributes ) [show_price] => Array ( [type] => method [value] => getShowPrice ) [weight_unit] => Array ( [type] => method [value] => getWeightUnit ) [url] => Array ( [type] => method [value] => getUrl ) [canonical_url] => Array ( [type] => method [value] => getCanonicalUrl ) [add_to_cart_url] => Array ( [type] => method [value] => getAddToCartUrl ) [condition] => Array ( [type] => method [value] => getCondition ) [delivery_information] => Array ( [type] => method [value] => getDeliveryInformation ) [embedded_attributes] => Array ( [type] => method [value] => getEmbeddedAttributes ) [file_size_formatted] => Array ( [type] => method [value] => getFileSizeFormatted ) [attachments] => Array ( [type] => method [value] => getAttachments ) [quantity_discounts] => Array ( [type] => method [value] => getQuantityDiscounts ) [reference_to_display] => Array ( [type] => method [value] => getReferenceToDisplay ) [grouped_features] => Array ( [type] => method [value] => getGroupedFeatures ) [seo_availability] => Array ( [type] => method [value] => getSeoAvailability ) [labels] => Array ( [type] => method [value] => getLabels ) [ecotax] => Array ( [type] => method [value] => getEcotax ) [flags] => Array ( [type] => method [value] => getFlags ) [main_variants] => Array ( [type] => method [value] => getMainVariants ) [specific_references] => Array ( [type] => method [value] => getSpecificReferences ) [id_shop_default] => Array ( [type] => variable [value] => 1 ) [id_manufacturer] => Array ( [type] => variable [value] => 1078 ) [id_supplier] => Array ( [type] => variable [value] => 1055 ) [reference] => Array ( [type] => variable [value] => VA10127 ) [supplier_reference] => Array ( [type] => variable [value] => ) [location] => Array ( [type] => variable [value] => ) [width] => Array ( [type] => variable [value] => 0.000000 ) [height] => Array ( [type] => variable [value] => 0.000000 ) [depth] => Array ( [type] => variable [value] => 0.000000 ) [weight] => Array ( [type] => variable [value] => 0.400000 ) [quantity_discount] => Array ( [type] => variable [value] => 0 ) [ean13] => Array ( [type] => variable [value] => 9782857258612 ) [isbn] => Array ( [type] => variable [value] => ) [upc] => Array ( [type] => variable [value] => ) [cache_is_pack] => Array ( [type] => variable [value] => 0 ) [cache_has_attachments] => Array ( [type] => variable [value] => 0 ) [is_virtual] => Array ( [type] => variable [value] => 0 ) [state] => Array ( [type] => variable [value] => 1 ) [additional_delivery_times] => Array ( [type] => variable [value] => 1 ) [delivery_in_stock] => Array ( [type] => variable [value] => ) [delivery_out_stock] => Array ( [type] => variable [value] => ) [id_category_default] => Array ( [type] => variable [value] => 106313 ) [id_tax_rules_group] => Array ( [type] => variable [value] => 37 ) [on_sale] => Array ( [type] => variable [value] => 0 ) [online_only] => Array ( [type] => variable [value] => 0 ) [minimal_quantity] => Array ( [type] => variable [value] => 1 ) [low_stock_threshold] => Array ( [type] => variable [value] => ) [low_stock_alert] => Array ( [type] => variable [value] => 0 ) [price] => Array ( [type] => variable [value] => €19.15 ) [wholesale_price] => Array ( [type] => variable [value] => 12.440000 ) [unity] => Array ( [type] => variable [value] => ) [unit_price_ratio] => Array ( [type] => variable [value] => 0.000000 ) [additional_shipping_cost] => Array ( [type] => variable [value] => 0.00 ) [customizable] => Array ( [type] => variable [value] => 0 ) [text_fields] => Array ( [type] => variable [value] => 0 ) [uploadable_files] => Array ( [type] => variable [value] => 0 ) [redirect_type] => Array ( [type] => variable [value] => 404 ) [id_type_redirected] => Array ( [type] => variable [value] => 0 ) [available_for_order] => Array ( [type] => variable [value] => 1 ) [available_date] => Array ( [type] => variable [value] => 0000-00-00 ) [show_condition] => Array ( [type] => variable [value] => 0 ) [indexed] => Array ( [type] => variable [value] => 1 ) [visibility] => Array ( [type] => variable [value] => both ) [cache_default_attribute] => Array ( [type] => variable [value] => 0 ) [advanced_stock_management] => Array ( [type] => variable [value] => 0 ) [date_add] => Array ( [type] => variable [value] => 2014-04-04 10:13:15 ) [date_upd] => Array ( [type] => variable [value] => 2023-02-02 16:30:59 ) [pack_stock_type] => Array ( [type] => variable [value] => 3 ) [meta_description] => Array ( [type] => variable [value] => This book has been written by emergency physicians actively involved in prevention and information on emergency care on board pleasure craft. ) [meta_keywords] => Array ( [type] => variable [value] => ) [meta_title] => Array ( [type] => variable [value] => On-board medical guide | Picksea ) [link_rewrite] => Array ( [type] => variable [value] => on-board-medical-guide ) [name] => Array ( [type] => variable [value] => On-board medical guide ) [description] => Array ( [type] => variable [value] =>

144 pages
More than 200 photos and color drawings
Format: 16 x 24 cm

) [description_short] => Array ( [type] => variable [value] =>

The essential on-board medical guide: Jean-Marc le Gac

This book has been written by emergency physicians actively involved in prevention and information on emergency care on board pleasure craft. Abundantly illustrated, it covers the following main topics: seeking medical advice at sea, the on-board pharmacy, on-board pathologies and wounds, burns and bruises, handling such as bandages, immobilisations, urgent and usual medical situations, illnesses linked to the sea (drowning, sun, dangerous animals), psychological aspects of life on board.

In summary, the majority of ailments that a boater can develop on board a vessel.

Practical...safety, very important on board a boat

Several points are very important to take into account during a trip on the sea: preparing the boat, before embarking, sailing carefully, and in case of problems. You can find all kinds of useful books on our website Picksea.com.

Features

) [available_now] => Array ( [type] => variable [value] => ) [available_later] => Array ( [type] => variable [value] => ) [video] => Array ( [type] => variable [value] => ) [personnalisation] => Array ( [type] => variable [value] => 0 ) [markdown] => Array ( [type] => variable [value] => ) [catdecathon] => Array ( [type] => variable [value] => ) [id_product] => Array ( [type] => variable [value] => 24202 ) [out_of_stock] => Array ( [type] => variable [value] => 1 ) [new] => Array ( [type] => variable [value] => 0 ) [id_product_attribute] => Array ( [type] => variable [value] => 0 ) [quantity_wanted] => Array ( [type] => variable [value] => 1 ) [extraContent] => Array ( [type] => variable [value] => Array ( ) ) [allow_oosp] => Array ( [type] => variable [value] => 1 ) [category] => Array ( [type] => variable [value] => practical-manuals ) [category_name] => Array ( [type] => variable [value] => Practical manuals ) [link] => Array ( [type] => variable [value] => https://www.picksea.com/en/on-board-medical-guide-vagnon-24202.html ) [attribute_price] => Array ( [type] => variable [value] => 0 ) [price_tax_exc] => Array ( [type] => variable [value] => 19.1469 ) [price_without_reduction] => Array ( [type] => variable [value] => 19.1469 ) [price_without_reduction_without_tax] => Array ( [type] => variable [value] => 19.1469 ) [reduction] => Array ( [type] => variable [value] => 0 ) [reduction_without_tax] => Array ( [type] => variable [value] => 0 ) [specific_prices] => Array ( [type] => variable [value] => Array ( ) ) [quantity] => Array ( [type] => variable [value] => 4 ) [quantity_all_versions] => Array ( [type] => variable [value] => 4 ) [id_image] => Array ( [type] => variable [value] => en-default ) [features] => Array ( [type] => variable [value] => Array ( ) ) [virtual] => Array ( [type] => variable [value] => 0 ) [pack] => Array ( [type] => variable [value] => 0 ) [packItems] => Array ( [type] => variable [value] => Array ( ) ) [nopackprice] => Array ( [type] => variable [value] => 0 ) [customization_required] => Array ( [type] => variable [value] => ) [rate] => Array ( [type] => variable [value] => 0 ) [tax_name] => Array ( [type] => variable [value] => ) [ecotax_rate] => Array ( [type] => variable [value] => 0 ) [unit_price] => Array ( [type] => variable [value] => ) [customizations] => Array ( [type] => variable [value] => Array ( [fields] => Array ( ) ) ) [id_customization] => Array ( [type] => variable [value] => 0 ) [is_customizable] => Array ( [type] => variable [value] => ) [show_quantities] => Array ( [type] => variable [value] => 1 ) [quantity_label] => Array ( [type] => variable [value] => Items ) [customer_group_discount] => Array ( [type] => variable [value] => 0 ) [title] => Array ( [type] => variable [value] => On-board medical guide ) [images] => Array ( [type] => variable [value] => Array ( [0] => Array ( [bySize] => Array ( [small_default] => Array ( [url] => https://www.picksea.com/33560-small_default/on-board-medical-guide.jpg [width] => 98 [height] => 98 ) [cart_default] => Array ( [url] => https://www.picksea.com/33560-cart_default/on-board-medical-guide.jpg [width] => 125 [height] => 125 ) [home_default] => Array ( [url] => https://www.picksea.com/33560-home_default/on-board-medical-guide.jpg [width] => 250 [height] => 250 ) [home_large] => Array ( [url] => https://www.picksea.com/33560-home_large/on-board-medical-guide.jpg [width] => 280 [height] => 280 ) [medium_default] => Array ( [url] => https://www.picksea.com/33560-medium_default/on-board-medical-guide.jpg [width] => 452 [height] => 452 ) [large_default] => Array ( [url] => https://www.picksea.com/33560-large_default/on-board-medical-guide.jpg [width] => 800 [height] => 800 ) ) [small] => Array ( [url] => https://www.picksea.com/33560-small_default/on-board-medical-guide.jpg [width] => 98 [height] => 98 ) [medium] => Array ( [url] => https://www.picksea.com/33560-home_large/on-board-medical-guide.jpg [width] => 280 [height] => 280 ) [large] => Array ( [url] => https://www.picksea.com/33560-large_default/on-board-medical-guide.jpg [width] => 800 [height] => 800 ) [legend] => [cover] => 1 [id_image] => 33560 [position] => 1 [associatedVariants] => Array ( ) ) ) ) [cover] => Array ( [type] => variable [value] => Array ( [bySize] => Array ( [small_default] => Array ( [url] => https://www.picksea.com/33560-small_default/on-board-medical-guide.jpg [width] => 98 [height] => 98 ) [cart_default] => Array ( [url] => https://www.picksea.com/33560-cart_default/on-board-medical-guide.jpg [width] => 125 [height] => 125 ) [home_default] => Array ( [url] => https://www.picksea.com/33560-home_default/on-board-medical-guide.jpg [width] => 250 [height] => 250 ) [home_large] => Array ( [url] => https://www.picksea.com/33560-home_large/on-board-medical-guide.jpg [width] => 280 [height] => 280 ) [medium_default] => Array ( [url] => https://www.picksea.com/33560-medium_default/on-board-medical-guide.jpg [width] => 452 [height] => 452 ) [large_default] => Array ( [url] => https://www.picksea.com/33560-large_default/on-board-medical-guide.jpg [width] => 800 [height] => 800 ) ) [small] => Array ( [url] => https://www.picksea.com/33560-small_default/on-board-medical-guide.jpg [width] => 98 [height] => 98 ) [medium] => Array ( [url] => https://www.picksea.com/33560-home_large/on-board-medical-guide.jpg [width] => 280 [height] => 280 ) [large] => Array ( [url] => https://www.picksea.com/33560-large_default/on-board-medical-guide.jpg [width] => 800 [height] => 800 ) [legend] => [cover] => 1 [id_image] => 33560 [position] => 1 [associatedVariants] => Array ( ) ) ) [has_discount] => Array ( [type] => variable [value] => ) [discount_type] => Array ( [type] => variable [value] => ) [discount_percentage] => Array ( [type] => variable [value] => ) [discount_percentage_absolute] => Array ( [type] => variable [value] => ) [discount_amount] => Array ( [type] => variable [value] => ) [discount_amount_to_display] => Array ( [type] => variable [value] => ) [price_amount] => Array ( [type] => variable [value] => 19.15 ) [regular_price_amount] => Array ( [type] => variable [value] => 19.15 ) [regular_price] => Array ( [type] => variable [value] => €19.15 ) [discount_to_display] => Array ( [type] => variable [value] => ) [unit_price_full] => Array ( [type] => variable [value] => ) [show_availability] => Array ( [type] => variable [value] => 1 ) [availability_date] => Array ( [type] => variable [value] => ) [availability_message] => Array ( [type] => variable [value] => In stock ) [availability] => Array ( [type] => variable [value] => available ) ) ) [arrayAccessIterator:PrestaShop\PrestaShop\Adapter\Presenter\AbstractLazyArray:private] => ArrayIterator Object ( [storage:ArrayIterator:private] => ArrayObject Object ( [storage:ArrayObject:private] => Array ( [id] => Array ( [type] => method [value] => getId ) [attributes] => Array ( [type] => method [value] => getAttributes ) [show_price] => Array ( [type] => method [value] => getShowPrice ) [weight_unit] => Array ( [type] => method [value] => getWeightUnit ) [url] => Array ( [type] => method [value] => getUrl ) [canonical_url] => Array ( [type] => method [value] => getCanonicalUrl ) [add_to_cart_url] => Array ( [type] => method [value] => getAddToCartUrl ) [condition] => Array ( [type] => method [value] => getCondition ) [delivery_information] => Array ( [type] => method [value] => getDeliveryInformation ) [embedded_attributes] => Array ( [type] => method [value] => getEmbeddedAttributes ) [file_size_formatted] => Array ( [type] => method [value] => getFileSizeFormatted ) [attachments] => Array ( [type] => method [value] => getAttachments ) [quantity_discounts] => Array ( [type] => method [value] => getQuantityDiscounts ) [reference_to_display] => Array ( [type] => method [value] => getReferenceToDisplay ) [grouped_features] => Array ( [type] => method [value] => getGroupedFeatures ) [seo_availability] => Array ( [type] => method [value] => getSeoAvailability ) [labels] => Array ( [type] => method [value] => getLabels ) [ecotax] => Array ( [type] => method [value] => getEcotax ) [flags] => Array ( [type] => method [value] => getFlags ) [main_variants] => Array ( [type] => method [value] => getMainVariants ) [specific_references] => Array ( [type] => method [value] => getSpecificReferences ) [id_shop_default] => Array ( [type] => variable [value] => 1 ) [id_manufacturer] => Array ( [type] => variable [value] => 1078 ) [id_supplier] => Array ( [type] => variable [value] => 1055 ) [reference] => Array ( [type] => variable [value] => VA10127 ) [supplier_reference] => Array ( [type] => variable [value] => ) [location] => Array ( [type] => variable [value] => ) [width] => Array ( [type] => variable [value] => 0.000000 ) [height] => Array ( [type] => variable [value] => 0.000000 ) [depth] => Array ( [type] => variable [value] => 0.000000 ) [weight] => Array ( [type] => variable [value] => 0.400000 ) [quantity_discount] => Array ( [type] => variable [value] => 0 ) [ean13] => Array ( [type] => variable [value] => 9782857258612 ) [isbn] => Array ( [type] => variable [value] => ) [upc] => Array ( [type] => variable [value] => ) [cache_is_pack] => Array ( [type] => variable [value] => 0 ) [cache_has_attachments] => Array ( [type] => variable [value] => 0 ) [is_virtual] => Array ( [type] => variable [value] => 0 ) [state] => Array ( [type] => variable [value] => 1 ) [additional_delivery_times] => Array ( [type] => variable [value] => 1 ) [delivery_in_stock] => Array ( [type] => variable [value] => ) [delivery_out_stock] => Array ( [type] => variable [value] => ) [id_category_default] => Array ( [type] => variable [value] => 106313 ) [id_tax_rules_group] => Array ( [type] => variable [value] => 37 ) [on_sale] => Array ( [type] => variable [value] => 0 ) [online_only] => Array ( [type] => variable [value] => 0 ) [minimal_quantity] => Array ( [type] => variable [value] => 1 ) [low_stock_threshold] => Array ( [type] => variable [value] => ) [low_stock_alert] => Array ( [type] => variable [value] => 0 ) [price] => Array ( [type] => variable [value] => €19.15 ) [wholesale_price] => Array ( [type] => variable [value] => 12.440000 ) [unity] => Array ( [type] => variable [value] => ) [unit_price_ratio] => Array ( [type] => variable [value] => 0.000000 ) [additional_shipping_cost] => Array ( [type] => variable [value] => 0.00 ) [customizable] => Array ( [type] => variable [value] => 0 ) [text_fields] => Array ( [type] => variable [value] => 0 ) [uploadable_files] => Array ( [type] => variable [value] => 0 ) [redirect_type] => Array ( [type] => variable [value] => 404 ) [id_type_redirected] => Array ( [type] => variable [value] => 0 ) [available_for_order] => Array ( [type] => variable [value] => 1 ) [available_date] => Array ( [type] => variable [value] => 0000-00-00 ) [show_condition] => Array ( [type] => variable [value] => 0 ) [indexed] => Array ( [type] => variable [value] => 1 ) [visibility] => Array ( [type] => variable [value] => both ) [cache_default_attribute] => Array ( [type] => variable [value] => 0 ) [advanced_stock_management] => Array ( [type] => variable [value] => 0 ) [date_add] => Array ( [type] => variable [value] => 2014-04-04 10:13:15 ) [date_upd] => Array ( [type] => variable [value] => 2023-02-02 16:30:59 ) [pack_stock_type] => Array ( [type] => variable [value] => 3 ) [meta_description] => Array ( [type] => variable [value] => This book has been written by emergency physicians actively involved in prevention and information on emergency care on board pleasure craft. ) [meta_keywords] => Array ( [type] => variable [value] => ) [meta_title] => Array ( [type] => variable [value] => On-board medical guide | Picksea ) [link_rewrite] => Array ( [type] => variable [value] => on-board-medical-guide ) [name] => Array ( [type] => variable [value] => On-board medical guide ) [description] => Array ( [type] => variable [value] =>

144 pages
More than 200 photos and color drawings
Format: 16 x 24 cm

) [description_short] => Array ( [type] => variable [value] =>

The essential on-board medical guide: Jean-Marc le Gac

This book has been written by emergency physicians actively involved in prevention and information on emergency care on board pleasure craft. Abundantly illustrated, it covers the following main topics: seeking medical advice at sea, the on-board pharmacy, on-board pathologies and wounds, burns and bruises, handling such as bandages, immobilisations, urgent and usual medical situations, illnesses linked to the sea (drowning, sun, dangerous animals), psychological aspects of life on board.

In summary, the majority of ailments that a boater can develop on board a vessel.

Practical...safety, very important on board a boat

Several points are very important to take into account during a trip on the sea: preparing the boat, before embarking, sailing carefully, and in case of problems. You can find all kinds of useful books on our website Picksea.com.

Features

) [available_now] => Array ( [type] => variable [value] => ) [available_later] => Array ( [type] => variable [value] => ) [video] => Array ( [type] => variable [value] => ) [personnalisation] => Array ( [type] => variable [value] => 0 ) [markdown] => Array ( [type] => variable [value] => ) [catdecathon] => Array ( [type] => variable [value] => ) [id_product] => Array ( [type] => variable [value] => 24202 ) [out_of_stock] => Array ( [type] => variable [value] => 1 ) [new] => Array ( [type] => variable [value] => 0 ) [id_product_attribute] => Array ( [type] => variable [value] => 0 ) [quantity_wanted] => Array ( [type] => variable [value] => 1 ) [extraContent] => Array ( [type] => variable [value] => Array ( ) ) [allow_oosp] => Array ( [type] => variable [value] => 1 ) [category] => Array ( [type] => variable [value] => practical-manuals ) [category_name] => Array ( [type] => variable [value] => Practical manuals ) [link] => Array ( [type] => variable [value] => https://www.picksea.com/en/on-board-medical-guide-vagnon-24202.html ) [attribute_price] => Array ( [type] => variable [value] => 0 ) [price_tax_exc] => Array ( [type] => variable [value] => 19.1469 ) [price_without_reduction] => Array ( [type] => variable [value] => 19.1469 ) [price_without_reduction_without_tax] => Array ( [type] => variable [value] => 19.1469 ) [reduction] => Array ( [type] => variable [value] => 0 ) [reduction_without_tax] => Array ( [type] => variable [value] => 0 ) [specific_prices] => Array ( [type] => variable [value] => Array ( ) ) [quantity] => Array ( [type] => variable [value] => 4 ) [quantity_all_versions] => Array ( [type] => variable [value] => 4 ) [id_image] => Array ( [type] => variable [value] => en-default ) [features] => Array ( [type] => variable [value] => Array ( ) ) [virtual] => Array ( [type] => variable [value] => 0 ) [pack] => Array ( [type] => variable [value] => 0 ) [packItems] => Array ( [type] => variable [value] => Array ( ) ) [nopackprice] => Array ( [type] => variable [value] => 0 ) [customization_required] => Array ( [type] => variable [value] => ) [rate] => Array ( [type] => variable [value] => 0 ) [tax_name] => Array ( [type] => variable [value] => ) [ecotax_rate] => Array ( [type] => variable [value] => 0 ) [unit_price] => Array ( [type] => variable [value] => ) [customizations] => Array ( [type] => variable [value] => Array ( [fields] => Array ( ) ) ) [id_customization] => Array ( [type] => variable [value] => 0 ) [is_customizable] => Array ( [type] => variable [value] => ) [show_quantities] => Array ( [type] => variable [value] => 1 ) [quantity_label] => Array ( [type] => variable [value] => Items ) [customer_group_discount] => Array ( [type] => variable [value] => 0 ) [title] => Array ( [type] => variable [value] => On-board medical guide ) [images] => Array ( [type] => variable [value] => Array ( [0] => Array ( [bySize] => Array ( [small_default] => Array ( [url] => https://www.picksea.com/33560-small_default/on-board-medical-guide.jpg [width] => 98 [height] => 98 ) [cart_default] => Array ( [url] => https://www.picksea.com/33560-cart_default/on-board-medical-guide.jpg [width] => 125 [height] => 125 ) [home_default] => Array ( [url] => https://www.picksea.com/33560-home_default/on-board-medical-guide.jpg [width] => 250 [height] => 250 ) [home_large] => Array ( [url] => https://www.picksea.com/33560-home_large/on-board-medical-guide.jpg [width] => 280 [height] => 280 ) [medium_default] => Array ( [url] => https://www.picksea.com/33560-medium_default/on-board-medical-guide.jpg [width] => 452 [height] => 452 ) [large_default] => Array ( [url] => https://www.picksea.com/33560-large_default/on-board-medical-guide.jpg [width] => 800 [height] => 800 ) ) [small] => Array ( [url] => https://www.picksea.com/33560-small_default/on-board-medical-guide.jpg [width] => 98 [height] => 98 ) [medium] => Array ( [url] => https://www.picksea.com/33560-home_large/on-board-medical-guide.jpg [width] => 280 [height] => 280 ) [large] => Array ( [url] => https://www.picksea.com/33560-large_default/on-board-medical-guide.jpg [width] => 800 [height] => 800 ) [legend] => [cover] => 1 [id_image] => 33560 [position] => 1 [associatedVariants] => Array ( ) ) ) ) [cover] => Array ( [type] => variable [value] => Array ( [bySize] => Array ( [small_default] => Array ( [url] => https://www.picksea.com/33560-small_default/on-board-medical-guide.jpg [width] => 98 [height] => 98 ) [cart_default] => Array ( [url] => https://www.picksea.com/33560-cart_default/on-board-medical-guide.jpg [width] => 125 [height] => 125 ) [home_default] => Array ( [url] => https://www.picksea.com/33560-home_default/on-board-medical-guide.jpg [width] => 250 [height] => 250 ) [home_large] => Array ( [url] => https://www.picksea.com/33560-home_large/on-board-medical-guide.jpg [width] => 280 [height] => 280 ) [medium_default] => Array ( [url] => https://www.picksea.com/33560-medium_default/on-board-medical-guide.jpg [width] => 452 [height] => 452 ) [large_default] => Array ( [url] => https://www.picksea.com/33560-large_default/on-board-medical-guide.jpg [width] => 800 [height] => 800 ) ) [small] => Array ( [url] => https://www.picksea.com/33560-small_default/on-board-medical-guide.jpg [width] => 98 [height] => 98 ) [medium] => Array ( [url] => https://www.picksea.com/33560-home_large/on-board-medical-guide.jpg [width] => 280 [height] => 280 ) [large] => Array ( [url] => https://www.picksea.com/33560-large_default/on-board-medical-guide.jpg [width] => 800 [height] => 800 ) [legend] => [cover] => 1 [id_image] => 33560 [position] => 1 [associatedVariants] => Array ( ) ) ) [has_discount] => Array ( [type] => variable [value] => ) [discount_type] => Array ( [type] => variable [value] => ) [discount_percentage] => Array ( [type] => variable [value] => ) [discount_percentage_absolute] => Array ( [type] => variable [value] => ) [discount_amount] => Array ( [type] => variable [value] => ) [discount_amount_to_display] => Array ( [type] => variable [value] => ) [price_amount] => Array ( [type] => variable [value] => 19.15 ) [regular_price_amount] => Array ( [type] => variable [value] => 19.15 ) [regular_price] => Array ( [type] => variable [value] => €19.15 ) [discount_to_display] => Array ( [type] => variable [value] => ) [unit_price_full] => Array ( [type] => variable [value] => ) [show_availability] => Array ( [type] => variable [value] => 1 ) [availability_date] => Array ( [type] => variable [value] => ) [availability_message] => Array ( [type] => variable [value] => In stock ) [availability] => Array ( [type] => variable [value] => available ) ) ) ) [methodCacheResults:PrestaShop\PrestaShop\Adapter\Presenter\AbstractLazyArray:private] => Array ( [url] => https://www.picksea.com/en/on-board-medical-guide-vagnon-24202.html [weight_unit] => kg [reference_to_display] => VA10127 [flags] => Array ( ) [embedded_attributes] => Array ( [id_shop_default] => 1 [id_manufacturer] => 1078 [id_supplier] => 1055 [reference] => VA10127 [is_virtual] => 0 [delivery_in_stock] => [delivery_out_stock] => [id_category_default] => 106313 [on_sale] => 0 [online_only] => 0 [ecotax] => 0 [minimal_quantity] => 1 [low_stock_threshold] => [low_stock_alert] => 0 [price] => €19.15 [unity] => [unit_price_ratio] => 0.000000 [additional_shipping_cost] => 0.00 [customizable] => 0 [text_fields] => 0 [uploadable_files] => 0 [redirect_type] => 404 [id_type_redirected] => 0 [available_for_order] => 1 [available_date] => 0000-00-00 [show_condition] => 0 [condition] => new [show_price] => 1 [indexed] => 1 [visibility] => both [cache_default_attribute] => 0 [advanced_stock_management] => 0 [date_add] => 2014-04-04 10:13:15 [date_upd] => 2023-02-02 16:30:59 [pack_stock_type] => 3 [meta_description] => This book has been written by emergency physicians actively involved in prevention and information on emergency care on board pleasure craft. [meta_keywords] => [meta_title] => On-board medical guide | Picksea [link_rewrite] => on-board-medical-guide [name] => On-board medical guide [description] =>

144 pages
More than 200 photos and color drawings
Format: 16 x 24 cm

[description_short] =>

The essential on-board medical guide: Jean-Marc le Gac

This book has been written by emergency physicians actively involved in prevention and information on emergency care on board pleasure craft. Abundantly illustrated, it covers the following main topics: seeking medical advice at sea, the on-board pharmacy, on-board pathologies and wounds, burns and bruises, handling such as bandages, immobilisations, urgent and usual medical situations, illnesses linked to the sea (drowning, sun, dangerous animals), psychological aspects of life on board.

In summary, the majority of ailments that a boater can develop on board a vessel.

Practical...safety, very important on board a boat

Several points are very important to take into account during a trip on the sea: preparing the boat, before embarking, sailing carefully, and in case of problems. You can find all kinds of useful books on our website Picksea.com.

Features

[available_now] => [available_later] => [id] => 24202 [id_product] => 24202 [out_of_stock] => 1 [new] => 0 [id_product_attribute] => 0 [quantity_wanted] => 1 [extraContent] => Array ( ) [allow_oosp] => 1 [category] => practical-manuals [category_name] => Practical manuals [link] => https://www.picksea.com/en/on-board-medical-guide-vagnon-24202.html [attribute_price] => 0 [price_tax_exc] => 19.1469 [price_without_reduction] => 19.1469 [reduction] => 0 [specific_prices] => Array ( ) [quantity] => 4 [quantity_all_versions] => 4 [id_image] => en-default [features] => Array ( ) [attachments] => Array ( ) [virtual] => 0 [pack] => 0 [packItems] => Array ( ) [nopackprice] => 0 [customization_required] => [rate] => 0 [tax_name] => [ecotax_rate] => 0 [unit_price] => [customizations] => Array ( [fields] => Array ( ) ) [id_customization] => 0 [is_customizable] => [show_quantities] => 1 [quantity_label] => Items [quantity_discounts] => Array ( ) [customer_group_discount] => 0 [images] => Array ( [0] => Array ( [bySize] => Array ( [small_default] => Array ( [url] => https://www.picksea.com/33560-small_default/on-board-medical-guide.jpg [width] => 98 [height] => 98 ) [cart_default] => Array ( [url] => https://www.picksea.com/33560-cart_default/on-board-medical-guide.jpg [width] => 125 [height] => 125 ) [home_default] => Array ( [url] => https://www.picksea.com/33560-home_default/on-board-medical-guide.jpg [width] => 250 [height] => 250 ) [home_large] => Array ( [url] => https://www.picksea.com/33560-home_large/on-board-medical-guide.jpg [width] => 280 [height] => 280 ) [medium_default] => Array ( [url] => https://www.picksea.com/33560-medium_default/on-board-medical-guide.jpg [width] => 452 [height] => 452 ) [large_default] => Array ( [url] => https://www.picksea.com/33560-large_default/on-board-medical-guide.jpg [width] => 800 [height] => 800 ) ) [small] => Array ( [url] => https://www.picksea.com/33560-small_default/on-board-medical-guide.jpg [width] => 98 [height] => 98 ) [medium] => Array ( [url] => https://www.picksea.com/33560-home_large/on-board-medical-guide.jpg [width] => 280 [height] => 280 ) [large] => Array ( [url] => https://www.picksea.com/33560-large_default/on-board-medical-guide.jpg [width] => 800 [height] => 800 ) [legend] => [cover] => 1 [id_image] => 33560 [position] => 1 [associatedVariants] => Array ( ) ) ) [cover] => Array ( [bySize] => Array ( [small_default] => Array ( [url] => https://www.picksea.com/33560-small_default/on-board-medical-guide.jpg [width] => 98 [height] => 98 ) [cart_default] => Array ( [url] => https://www.picksea.com/33560-cart_default/on-board-medical-guide.jpg [width] => 125 [height] => 125 ) [home_default] => Array ( [url] => https://www.picksea.com/33560-home_default/on-board-medical-guide.jpg [width] => 250 [height] => 250 ) [home_large] => Array ( [url] => https://www.picksea.com/33560-home_large/on-board-medical-guide.jpg [width] => 280 [height] => 280 ) [medium_default] => Array ( [url] => https://www.picksea.com/33560-medium_default/on-board-medical-guide.jpg [width] => 452 [height] => 452 ) [large_default] => Array ( [url] => https://www.picksea.com/33560-large_default/on-board-medical-guide.jpg [width] => 800 [height] => 800 ) ) [small] => Array ( [url] => https://www.picksea.com/33560-small_default/on-board-medical-guide.jpg [width] => 98 [height] => 98 ) [medium] => Array ( [url] => https://www.picksea.com/33560-home_large/on-board-medical-guide.jpg [width] => 280 [height] => 280 ) [large] => Array ( [url] => https://www.picksea.com/33560-large_default/on-board-medical-guide.jpg [width] => 800 [height] => 800 ) [legend] => [cover] => 1 [id_image] => 33560 [position] => 1 [associatedVariants] => Array ( ) ) [has_discount] => [discount_type] => [discount_percentage] => [discount_percentage_absolute] => [discount_amount] => [discount_amount_to_display] => [price_amount] => 19.15 [unit_price_full] => [show_availability] => 1 [availability_date] => [availability_message] => In stock [availability] => available ) [id] => 24202 [show_price] => 1 [labels] => Array ( [tax_short] => (tax incl.) [tax_long] => Tax included ) [ecotax] => Array ( [value] => €0.00 [amount] => 0 [rate] => 0 ) ) ) 1
Detailed features

The essential on-board medical guide: Jean-Marc le Gac
This book has been written by emergency physicians actively involved in prevention and information on emergency care on board pleasure craft. Abundantly illustrated, it covers the following main topics: seeking medical advice at sea, the on-board pharmacy, on-board pathologies and wounds, burns and bruises, handling such as bandages, immobilisations, urgent and usual medical situations, illnesses linked to the sea (drowning, sun, dangerous animals), psychological aspects of life on board.
In summary, the majority of ailments that a boater can develop on board a vessel.
Practical...safety, very important on board a boat
Several points are very important to take into account during a trip on the sea: preparing the boat, before embarking, sailing carefully, and in case of problems. You can find all kinds of useful books on our website Picksea.com.
Features
144 pages
More than 200 photos and color drawings
Format: 16 x 24 cm
You might also like 1 other product seleted for you
<div class="fiche-txt"> <h2>Communicating well on board: Albert Brel</h2> <p>The means of communication at sea have greatly evolved in recent years. This manual covers all the possible techniques to simplify calling procedures, facilitate contact with the land and thus ensure safety.</p> <p>VHF, mobile phone, Inmarsat Standard-C telex, SSB... Albert Brel, an electronics engineer and graduate of the Ecole Pratique des Hautes Etudes, gives you all the keys to choosing and mastering your communication systems.</p> </div>

available
In the same category
4 other products seleted for you