unavailable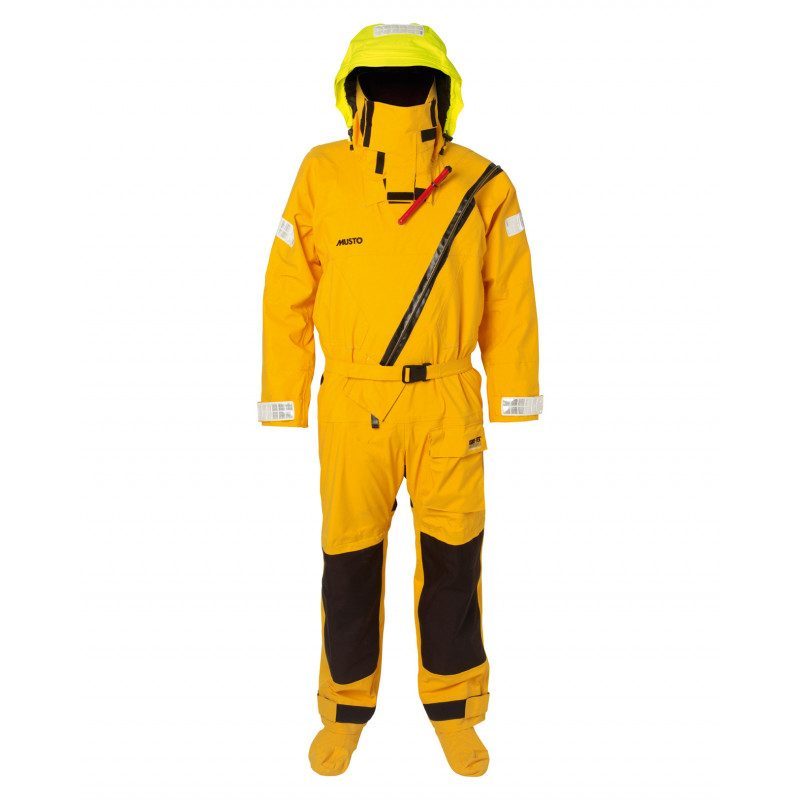 €1,133.33 Tax included -20% €1,416.67
clear Unavailable product
Detailed features
The HPX Ocean wetsuit from MUSTO
The HPX Ocean dry suit from Musto is the ultimate protection for ocean sailors. Its 3-layer Gore Tex Pro Ocean Technology membrane, 3 times thicker than the classic Gore Tex membrane, is quite simply the most breathable and resistant membrane on the market for optimal protection. The material is rigorously tested to protect you for 2 to 3 hours in water at 5°C.
Discover the whole Musto collection on Picksea
The Musto range is declined in 5 reference ranges which adapt to your sailing program, from BR1 (1 layer coating) dedicated to occasional inshore sailing in mild weather, BR2 (2 layer coating) dedicated to regular cruising, LPX, MPX and HPX in GORE Tex membrane which will interest the inshore, offshore and oceanic regatta sailor and the deep sea cruising.
Detailed characteristics of the Musto HPX Ocean dry suit
Gore-Tex Pro 3 layer membrane with Ocean Technology and Gore Micro Grid protections.
Survival suit allowing 2 to 3 hours resistance in 5 degree water.
Latex neck, wrists and feet protected by a fabric cover to reduce UV.
Cordura reinforcements at the knees and buttocks.
Dynat front waterproof closure, Latex seals.
Paclite Gore Tex retractable hood, adjustable in 3 dimensions.
High collar for protection from the spray, lined with microfleece for great comfort.
Anti-spray flap on the face.
Oral inflation nozzle for perfect insulation with an air sheath around the body.
Articulated knees and elbows for freedom of movement.
Heated chest pockets.
Thigh pocket.
Inner straps.
Adjustable waistband.
Tightening ankle.
Composition: 80% polyamide, 20% PTFE (Teflon)
You might also like 3 other products seleted for you
<div class="fiche-txt"> <h2>Musto Race Gore-Tex boots</h2> <p>These technical boat boots are specially designed by Musto to keep your feet dry when sailing or racing. Stylish and high-performance, their reputation in the sailing world is well established. Designed in Gore-Tex, the best performing membrane on the market, these boat boots are part of the must-have cruising equipment and marine clothing for extreme conditions and offshore sailing. The Musto Gore-Tex range includes a whole range of clothing developed to face the worst conditions on board a boat, from the watch jacket to the boots.</p> <h2>Discover the Musto range of marine clothing and equipment</h2> <p>All the nautical equipment is on Picksea, your online shop to equip yourself and to face any weather conditions at sea, from the simple cruise to the regatta. Also, find the whole Musto collection on our online shop. The Musto brand is one of the references in terms of marine clothing.</p> <h2>Detailed characteristics of Musto Race Gore-Tex boots</h2> </div>

available

<h2>The essential boat boot from the famous Irish brand Dubarry</h2> <p>The Shamrock boots have been seen on all the pontoons of the world as this model is so well known in the sailing world. There is a good reason for this: these leather and Gore Tex boots are among the most comfortable and waterproof on the market. Several times awarded for their design and performance, no risk in choosing this model that will accompany you for many years. Extrafit version is easier to put on. If you do not want the Extrafit version, please specify it when ordering.</p> <h2>Detailed characteristics of the Gore Tex Shamrock Dubarry navigation boots</h2>

available

<div class="fiche-txt"> <h2>Kara : the breathable Dremtech+ sailing jacket</h2> <p>Made from Dremtech + fabric, the Kara sailing jacket is ideal for offshore sailing. Indeed, its high fleece-lined collar protects you perfectly against the elements and its fluorescent yellow hood, which can be retracted into the collar, is completely invisible. Its flexible elastic adjustments allow you to adjust it to your face while avoiding water ingress on the sides. The hood follows the movements of your head, giving you a clear field of vision at all times. The hood also allows you to wear a helmet underneath. The Kara offshore jacket offers you maximum protection thanks to its waterproof neoprene inner sleeves and its liquette shape. This jacket has a double zip fastening for extra strength. It has 2 waterproof front pockets with hook and loop flaps and 2 hand-warmer pockets.</p> <h2>The advantages of the Dremtech + fabric, an innovation from Guy Cotten</h2> <p>Dremtech + fabric is made up of 3+ 2 layers, each of which has its own technical features. When combined, they ensure perfect efficiency.</p> <ul><li>the central part in 3 elements makes the link between the outer fabric, anti-abrasion and anti-tear, and the laminated inner lining which avoids the addition of an extra lining</li> <li>the central part of Dremtech + is made up of an intelligent membrane with a non-porous mollusc structure that allows condensation to evacuate when the body temperature rises, while remaining water and windproof due to its microporous coating.</li> </ul><h2>Features of the Kara Offshore Jacket</h2> </div>

available
In the same category
4 other products seleted for you