available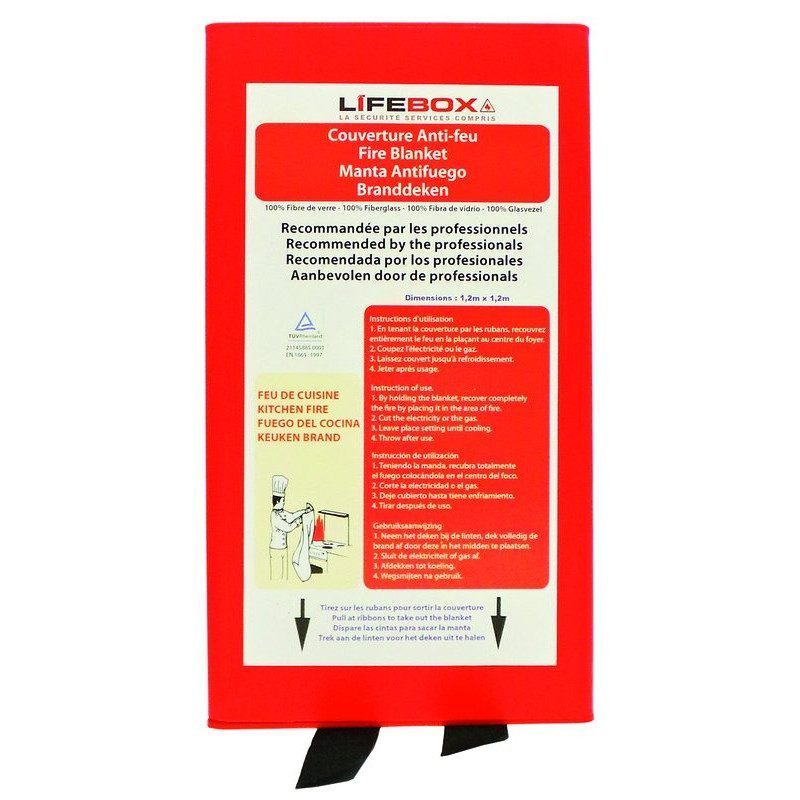 On sale!
€25.27 Tax included On sale! -20% €31.58
check_circle In stock
Detailed features
The 4WATERfire blanket
It is stored in a plastic box with a plastic opening that will allow you to stop the fire quickly. Perfect for reducing the number of fire extinguishers in the galley area of your boat. It also has a quick and easy hanging system.
The characteristics of the 4WATERfire blanket
100% glass fibre
Dimensions : L 1.2m x W 1.2m
Plastic case
Quick opening
In the same category
1 other product seleted for you
<div class="fiche-txt"> <h2>Powder extinguishers from 4WATER</h2> <div class="fiche-txt">These pre-saturated dry chemical extinguishers have been designed specifically for pleasure craft. They are suitable for use in both low and high temperature countries. They are certified according to the Pressure Equipment Directive PED 97/23/EC, the European Marine Directive MED 96/95/EC and NF EN3.</div> <div class="fiche-txt">ATTENTION: all its fire extinguishers must be serviced according to the manufacturer's instructions.</div> <div class="fiche-txt"></div> <h2>Its characteristics</h2> </div>

available