available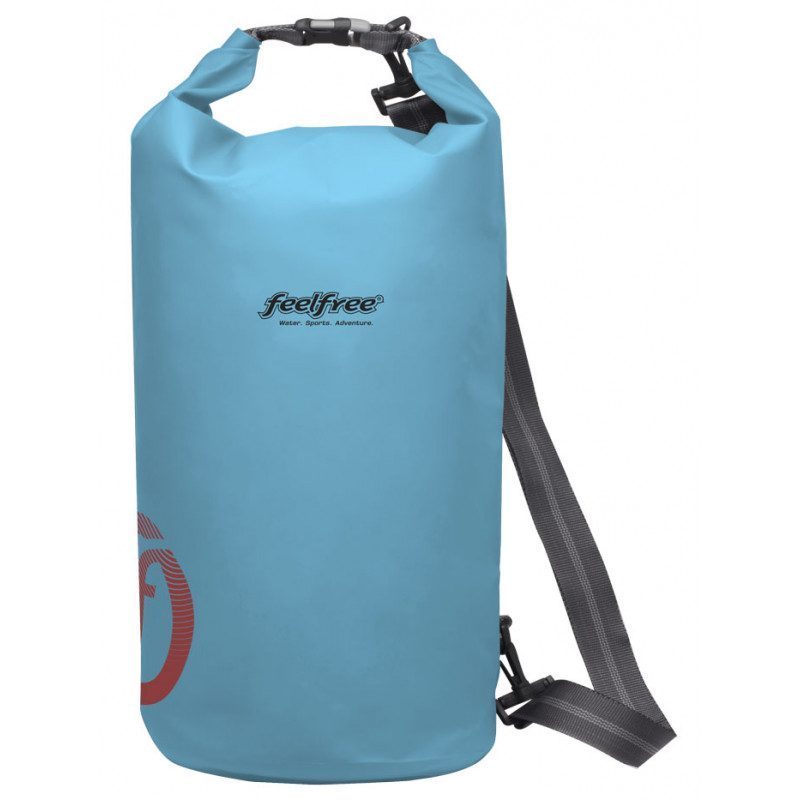 check_circle Shipped within 24h
Detailed features
20 litre waterproof bag to keep your equipment dry when boating
The Dry Tube 20 L waterproof bag is ideal for water sports or for use in very wet or dusty areas. This 20 litre waterproof bag is ideal for use on boats or on the beach to keep your gear dry and out of the sand and rain. The Dry Tube 20 litre waterproof bag is available in 12 colours. The "tube" format is very appreciated for its practicality, with a roll-up closure ensuring a good waterproofness rating of IP64. Find more information and advice in our guide "How to choose a waterproof bag".
Feelfree waterproof bags for water sports, waterproof bags with flashy colours and affordable prices
Feelfree's all-purpose waterproof bags are distinguished by their variety of colours and their solid and clever design. Suitable for all outdoor uses such as cycling, boating, kayaking or simply walking or playing on the beach, these waterproof bags will seduce you with their price and their original look.
Features of the Dry Tube 20 litre waterproof bag
Size 25x50 cm
Capacity 20 L
Made from PVC Tarpaulin
You might also like 1 other product seleted for you
<div class="fiche-txt"> <h2>Shock protection for waterproof bag: keep your camera safe</h2> <p>This pad is a shock-proof compartment designed for Dry Tube waterproof bags. It is designed to hold your camera or other electronic device securely inside your waterproof bag. This FEELFREE camera bag is made from high density shock absorbing foam. Inside you will find adjustable storage for your camera and lenses. It is compatible with your 15L or 20L Dry Tube.</p> <h2>Detailed features on this cover</h2> </div>

available
In the same category
4 other products seleted for you