available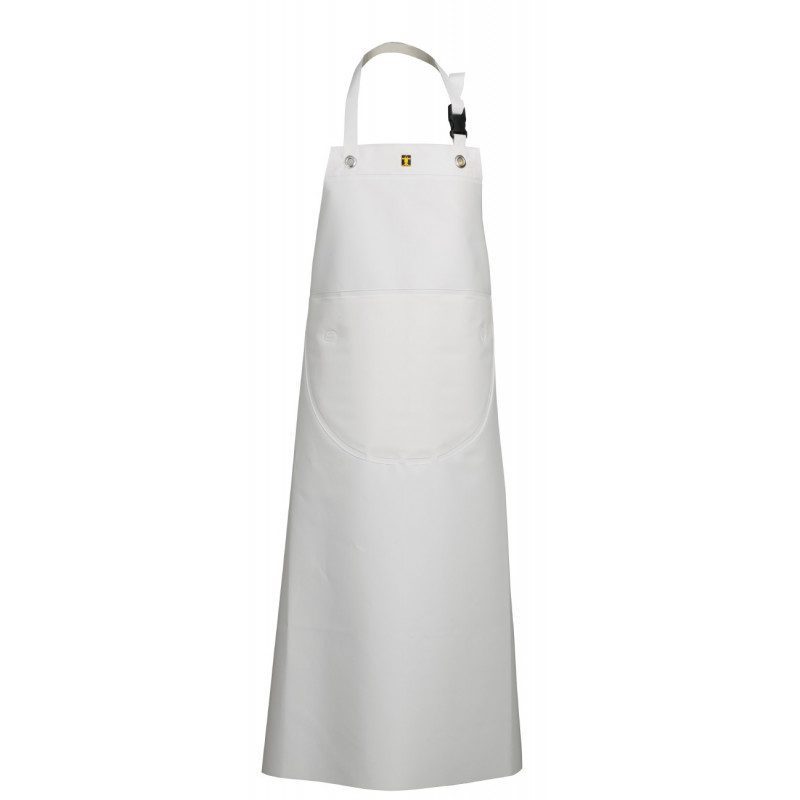 Detailed features
Isofranc apron with belly insulation and simple straps
With its adjustable neck loop and a ISOLATECH reinforcement on the front, the Isofranc apron is designed without welded hems on the edges of the deck, making it most hygienic for certain activities with this requirement. Made in a Nylpeche quality double-sided coated fabricIt is wide and enveloping.
The isolatech greatly improves user comfort
This patented technique Guy Cotten integrates a thermal insulation The reinforced part thus becomes much less reactive to temperature differences, reducing condensation in the garment and therefore the feeling of cold.
Characteristics of the Isofranc apron with belly insulation and simple straps

Apron with adjustable neck loop
Double-sided coated nylpeach fabric, 480 g/m2
Patented Isolatech belly reinforcement for better thermal insulation and reduced condensation
Clean edge finishes reduce bacteria and dust breeding grounds
Dimensions: width: 95 cms, 3 lengths according to sizes: S/105, M/110, L/115 cms
In the same category
4 other products seleted for you