available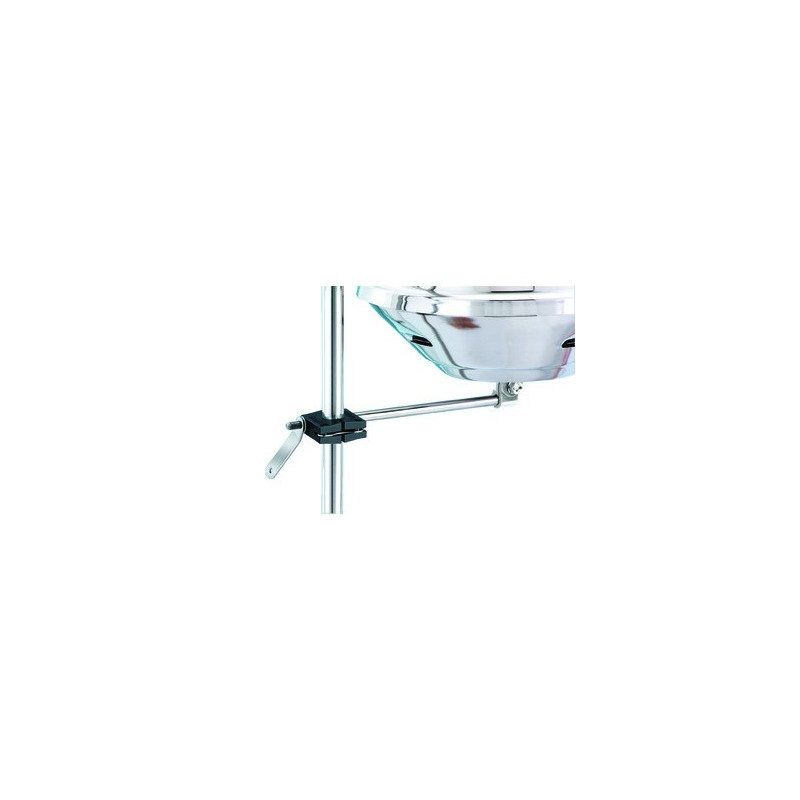 error Shipped according to supplier's deadline
PrestaShop\PrestaShop\Adapter\Presenter\Product\ProductLazyArray Object ( [imageRetriever:PrestaShop\PrestaShop\Adapter\Presenter\Product\ProductLazyArray:private] => PrestaShop\PrestaShop\Adapter\Image\ImageRetriever Object ( [link:PrestaShop\PrestaShop\Adapter\Image\ImageRetriever:private] => Link Object ( [allow:protected] => 1 [url:protected] => /index.php [protocol_link] => https:// [protocol_content] => https:// [ssl_enable:protected] => 1 [urlShopId:protected] => [supportedBrowser] => ) ) [link:PrestaShop\PrestaShop\Adapter\Presenter\Product\ProductLazyArray:private] => Link Object ( [allow:protected] => 1 [url:protected] => /index.php [protocol_link] => https:// [protocol_content] => https:// [ssl_enable:protected] => 1 [urlShopId:protected] => [supportedBrowser] => ) [priceFormatter:PrestaShop\PrestaShop\Adapter\Presenter\Product\ProductLazyArray:private] => PrestaShop\PrestaShop\Adapter\Product\PriceFormatter Object ( ) [productColorsRetriever:PrestaShop\PrestaShop\Adapter\Presenter\Product\ProductLazyArray:private] => PrestaShop\PrestaShop\Adapter\Product\ProductColorsRetriever Object ( ) [translator:PrestaShop\PrestaShop\Adapter\Presenter\Product\ProductLazyArray:private] => PrestaShopBundle\Translation\TranslatorComponent Object ( [catalogues:protected] => Array ( [en-US] => Symfony\Component\Translation\MessageCatalogue Object ( [messages:Symfony\Component\Translation\MessageCatalogue:private] => Array ( [en-US] => Array ( [OK] => OK [No] => No [Yes] => Yes [Write your review] => Write your review [Sorry, your review cannot be posted.] => Sorry, your review cannot be posted. [Title] => Title [Your name] => Your name [Review] => Review [Required fields] => Required fields [Cancel] => Cancel [Send] => Send [Your comment has been submitted and will be available once approved by a moderator.] => Your comment has been submitted and will be available once approved by a moderator. [Your comment has been added!] => Your comment has been added! [Review sent] => Review sent [Your review cannot be sent] => Your review cannot be sent [By %1$s] => By %1$s [Report abuse] => Report abuse [Comments] => Comments [Sorry, your review appreciation cannot be sent.] => Sorry, your review appreciation cannot be sent. [Sorry, your abuse report cannot be sent.] => Sorry, your abuse report cannot be sent. [Last] => Last [Your review appreciation cannot be sent] => Your review appreciation cannot be sent [Report comment] => Report comment [Are you sure that you want to report this comment?] => Are you sure that you want to report this comment? [Report sent] => Report sent [Your report has been submitted and will be considered by a moderator.] => Your report has been submitted and will be considered by a moderator. [Your report cannot be sent] => Your report cannot be sent ) [ShopThemeGlobal] => Array ( [Créez votre compte professionnel] => Create your professional account [Demandez un devis] => Request a quote [Plus de 300 clients nous font confiance] => More than 300 customers trust us [Notre sélection de produits par métiers] => Our selection of products by trade [Vêtements pêche / Marin pêcheur] => Fishing clothes / Fisherman [Vêtements poissonnier] => Fishmonger's clothing [Vêtement moniteur de voile] => Sailing instructor clothing [Vêtement aquaculteur] => Aquaculturist clothing [Vêtement pisciliculteur] => Fish farmer's clothing [Vêtement conchyliculteur] => Conchyliculteur clothing [Vêtement de pluie professionnel] => Professional rainwear [+ 5000 produits] => + 5000 products [référencés pour vous] => referenced for you [+ 300 clients] => + 300 customers [nous font confiance] => trust us ) [ShopThemeGlobal ] => Array ( [Vêtements skipper] => Skipper clothing ) ) [metadata:Symfony\Component\Translation\MessageCatalogue:private] => Array ( ) [resources:Symfony\Component\Translation\MessageCatalogue:private] => Array ( ) [locale:Symfony\Component\Translation\MessageCatalogue:private] => en-US [fallbackCatalogue:Symfony\Component\Translation\MessageCatalogue:private] => [parent:Symfony\Component\Translation\MessageCatalogue:private] => ) ) [locale:Symfony\Component\Translation\Translator:private] => en-US [fallbackLocales:Symfony\Component\Translation\Translator:private] => Array ( ) [loaders:Symfony\Component\Translation\Translator:private] => Array ( ) [resources:Symfony\Component\Translation\Translator:private] => Array ( ) [formatter:Symfony\Component\Translation\Translator:private] => Symfony\Component\Translation\Formatter\MessageFormatter Object ( [selector:Symfony\Component\Translation\Formatter\MessageFormatter:private] => Symfony\Component\Translation\MessageSelector Object ( ) ) [cacheDir:Symfony\Component\Translation\Translator:private] => /home/httpd/html/www.picksea.com/var/cache/prod/translations [debug:Symfony\Component\Translation\Translator:private] => [configCacheFactory:Symfony\Component\Translation\Translator:private] => Symfony\Component\Config\ConfigCacheFactory Object ( [debug:Symfony\Component\Config\ConfigCacheFactory:private] => ) ) [settings:protected] => PrestaShop\PrestaShop\Core\Product\ProductPresentationSettings Object ( [catalog_mode] => [catalog_mode_with_prices] => 0 [restricted_country_mode] => [include_taxes] => 1 [allow_add_variant_to_cart_from_listing] => 1 [stock_management_enabled] => 1 [showPrices] => 1 [lastRemainingItems] => 0 ) [product:protected] => Array ( [id_shop_default] => 1 [id_manufacturer] => 46 [id_supplier] => 32 [reference] => EU-007144 [supplier_reference] => 7144 [location] => [width] => 0.000000 [height] => 0.000000 [depth] => 0.000000 [weight] => 0.400000 [quantity_discount] => 0 [ean13] => 088379100804 [isbn] => [upc] => [cache_is_pack] => 0 [cache_has_attachments] => 0 [is_virtual] => 0 [state] => 1 [additional_delivery_times] => 1 [delivery_in_stock] => [delivery_out_stock] => [id_category_default] => 106086 [id_tax_rules_group] => 36 [on_sale] => 0 [online_only] => 0 [ecotax] => 0 [minimal_quantity] => 1 [low_stock_threshold] => [low_stock_alert] => 0 [price] => €97.42 [wholesale_price] => 68.173000 [unity] => [unit_price_ratio] => 0.000000 [additional_shipping_cost] => 0.00 [customizable] => 0 [text_fields] => 0 [uploadable_files] => 0 [redirect_type] => 404 [id_type_redirected] => 0 [available_for_order] => 1 [available_date] => 0000-00-00 [show_condition] => 0 [condition] => new [show_price] => 1 [indexed] => 1 [visibility] => both [cache_default_attribute] => 0 [advanced_stock_management] => 0 [date_add] => 2014-07-08 12:22:09 [date_upd] => 2023-08-04 12:06:44 [pack_stock_type] => 3 [meta_description] => To fix your Marine Kettle boat barbecue you have several fixing systems that can be used depending on your boat. [meta_keywords] => [meta_title] => Tube attachment for Marine Kettle Barbecue | Picksea [link_rewrite] => tube-attachment-marine-kettle-barbecue [name] => Tube attachment for Marine Kettle Barbecue [description] =>

Fixation 100% stainless steel
Extremely easy to assemble and disassemble
22mm version suitable for 22mm to 25,5mm tubes
28mm version suitable for mounting on tubes from 28mm to 32mm
It can be fixed in any position and at any angle to put it in the best place out of the wind on the stern balcony or on a stanchion of your boat.

[description_short] =>

The essential fixing accessory for the Marine Kettle boat barbecue

To fix your Marine Kettle boat barbecue you have several fixing systems that can be used depending on your boat. This one allows you to fix the barbecue on a balcony or stanchion, taking care to choose the right diameter for your boat. For balconies or stanchions of 22 to 25 mm take the 22mm version. For diameters from 28 to 32mm take the 28mm version. This system will allow you to enjoy your gas barbecue for the boat in all circumstances.

[available_now] => [available_later] => [video] => [personnalisation] => 0 [markdown] => [catdecathon] => [id] => 24596 [id_product] => 24596 [out_of_stock] => 2 [new] => 0 [id_product_attribute] => 0 [quantity_wanted] => 1 [extraContent] => Array ( ) [allow_oosp] => 1 [category] => boat-barbecue [category_name] => Boat Barbecue [link] => https://www.picksea.com/en/tube-attachment-marine-kettle-barbecue-euromarine-24596.html [attribute_price] => 0 [price_tax_exc] => 97.416667 [price_without_reduction] => 97.416667 [price_without_reduction_without_tax] => 97.416667 [reduction] => 0 [reduction_without_tax] => 0 [specific_prices] => Array ( ) [quantity] => 0 [quantity_all_versions] => 0 [id_image] => en-default [features] => Array ( ) [attachments] => Array ( ) [virtual] => 0 [pack] => 0 [packItems] => Array ( ) [nopackprice] => 0 [customization_required] => [rate] => 0 [tax_name] => [ecotax_rate] => 0 [unit_price] => [customizations] => Array ( [fields] => Array ( ) ) [id_customization] => 0 [is_customizable] => [show_quantities] => [quantity_label] => Item [quantity_discounts] => Array ( ) [customer_group_discount] => 0 [title] => Tube attachment for Marine Kettle Barbecue [images] => Array ( [0] => Array ( [bySize] => Array ( [small_default] => Array ( [url] => https://www.picksea.com/34913-small_default/tube-attachment-marine-kettle-barbecue.jpg [width] => 98 [height] => 98 ) [cart_default] => Array ( [url] => https://www.picksea.com/34913-cart_default/tube-attachment-marine-kettle-barbecue.jpg [width] => 125 [height] => 125 ) [home_default] => Array ( [url] => https://www.picksea.com/34913-home_default/tube-attachment-marine-kettle-barbecue.jpg [width] => 250 [height] => 250 ) [home_large] => Array ( [url] => https://www.picksea.com/34913-home_large/tube-attachment-marine-kettle-barbecue.jpg [width] => 280 [height] => 280 ) [medium_default] => Array ( [url] => https://www.picksea.com/34913-medium_default/tube-attachment-marine-kettle-barbecue.jpg [width] => 452 [height] => 452 ) [large_default] => Array ( [url] => https://www.picksea.com/34913-large_default/tube-attachment-marine-kettle-barbecue.jpg [width] => 800 [height] => 800 ) ) [small] => Array ( [url] => https://www.picksea.com/34913-small_default/tube-attachment-marine-kettle-barbecue.jpg [width] => 98 [height] => 98 ) [medium] => Array ( [url] => https://www.picksea.com/34913-home_large/tube-attachment-marine-kettle-barbecue.jpg [width] => 280 [height] => 280 ) [large] => Array ( [url] => https://www.picksea.com/34913-large_default/tube-attachment-marine-kettle-barbecue.jpg [width] => 800 [height] => 800 ) [legend] => [cover] => 1 [id_image] => 34913 [position] => 1 [associatedVariants] => Array ( ) ) ) [cover] => Array ( [bySize] => Array ( [small_default] => Array ( [url] => https://www.picksea.com/34913-small_default/tube-attachment-marine-kettle-barbecue.jpg [width] => 98 [height] => 98 ) [cart_default] => Array ( [url] => https://www.picksea.com/34913-cart_default/tube-attachment-marine-kettle-barbecue.jpg [width] => 125 [height] => 125 ) [home_default] => Array ( [url] => https://www.picksea.com/34913-home_default/tube-attachment-marine-kettle-barbecue.jpg [width] => 250 [height] => 250 ) [home_large] => Array ( [url] => https://www.picksea.com/34913-home_large/tube-attachment-marine-kettle-barbecue.jpg [width] => 280 [height] => 280 ) [medium_default] => Array ( [url] => https://www.picksea.com/34913-medium_default/tube-attachment-marine-kettle-barbecue.jpg [width] => 452 [height] => 452 ) [large_default] => Array ( [url] => https://www.picksea.com/34913-large_default/tube-attachment-marine-kettle-barbecue.jpg [width] => 800 [height] => 800 ) ) [small] => Array ( [url] => https://www.picksea.com/34913-small_default/tube-attachment-marine-kettle-barbecue.jpg [width] => 98 [height] => 98 ) [medium] => Array ( [url] => https://www.picksea.com/34913-home_large/tube-attachment-marine-kettle-barbecue.jpg [width] => 280 [height] => 280 ) [large] => Array ( [url] => https://www.picksea.com/34913-large_default/tube-attachment-marine-kettle-barbecue.jpg [width] => 800 [height] => 800 ) [legend] => [cover] => 1 [id_image] => 34913 [position] => 1 [associatedVariants] => Array ( ) ) [has_discount] => [discount_type] => [discount_percentage] => [discount_percentage_absolute] => [discount_amount] => [discount_amount_to_display] => [price_amount] => 97.42 [regular_price_amount] => 97.42 [regular_price] => €97.42 [discount_to_display] => [unit_price_full] => [show_availability] => 1 [availability_message] => Shipped according to supplier's deadline [availability_date] => [availability] => available ) [language:PrestaShop\PrestaShop\Adapter\Presenter\Product\ProductLazyArray:private] => Language Object ( [id] => 3 [name] => English GB (English) [iso_code] => en [locale] => en-US [language_code] => en [date_format_lite] => Y-m-d [date_format_full] => Y-m-d H:i:s [is_rtl] => 0 [active] => 1 [webserviceParameters:protected] => Array ( [objectNodeName] => language [objectsNodeName] => languages ) [translationsFilesAndVars:protected] => Array ( [fields] => _FIELDS [errors] => _ERRORS [admin] => _LANGADM [pdf] => _LANGPDF [tabs] => tabs ) [id_lang:protected] => [id_shop:protected] => 1 [id_shop_list] => Array ( ) [get_shop_from_context:protected] => 1 [table:protected] => lang [identifier:protected] => id_lang [fieldsRequired:protected] => Array ( [0] => name [1] => iso_code [2] => date_format_lite [3] => date_format_full ) [fieldsSize:protected] => Array ( [name] => 32 [iso_code] => 2 [locale] => 5 [language_code] => 5 [date_format_lite] => 32 [date_format_full] => 32 ) [fieldsValidate:protected] => Array ( [name] => isGenericName [iso_code] => isLanguageIsoCode [locale] => isLocale [language_code] => isLanguageCode [active] => isBool [is_rtl] => isBool [date_format_lite] => isPhpDateFormat [date_format_full] => isPhpDateFormat ) [fieldsRequiredLang:protected] => Array ( ) [fieldsSizeLang:protected] => Array ( ) [fieldsValidateLang:protected] => Array ( ) [tables:protected] => Array ( ) [image_dir:protected] => [image_format:protected] => jpg [translator:protected] => [def:protected] => Array ( [table] => lang [primary] => id_lang [fields] => Array ( [name] => Array ( [type] => 3 [validate] => isGenericName [required] => 1 [size] => 32 ) [iso_code] => Array ( [type] => 3 [validate] => isLanguageIsoCode [required] => 1 [size] => 2 ) [locale] => Array ( [type] => 3 [validate] => isLocale [size] => 5 ) [language_code] => Array ( [type] => 3 [validate] => isLanguageCode [size] => 5 ) [active] => Array ( [type] => 2 [validate] => isBool ) [is_rtl] => Array ( [type] => 2 [validate] => isBool ) [date_format_lite] => Array ( [type] => 3 [validate] => isPhpDateFormat [required] => 1 [size] => 32 ) [date_format_full] => Array ( [type] => 3 [validate] => isPhpDateFormat [required] => 1 [size] => 32 ) ) [classname] => Language ) [update_fields:protected] => [force_id] => ) [arrayAccessList:PrestaShop\PrestaShop\Adapter\Presenter\AbstractLazyArray:private] => ArrayObject Object ( [storage:ArrayObject:private] => Array ( [id] => Array ( [type] => method [value] => getId ) [attributes] => Array ( [type] => method [value] => getAttributes ) [show_price] => Array ( [type] => method [value] => getShowPrice ) [weight_unit] => Array ( [type] => method [value] => getWeightUnit ) [url] => Array ( [type] => method [value] => getUrl ) [canonical_url] => Array ( [type] => method [value] => getCanonicalUrl ) [add_to_cart_url] => Array ( [type] => method [value] => getAddToCartUrl ) [condition] => Array ( [type] => method [value] => getCondition ) [delivery_information] => Array ( [type] => method [value] => getDeliveryInformation ) [embedded_attributes] => Array ( [type] => method [value] => getEmbeddedAttributes ) [file_size_formatted] => Array ( [type] => method [value] => getFileSizeFormatted ) [attachments] => Array ( [type] => method [value] => getAttachments ) [quantity_discounts] => Array ( [type] => method [value] => getQuantityDiscounts ) [reference_to_display] => Array ( [type] => method [value] => getReferenceToDisplay ) [grouped_features] => Array ( [type] => method [value] => getGroupedFeatures ) [seo_availability] => Array ( [type] => method [value] => getSeoAvailability ) [labels] => Array ( [type] => method [value] => getLabels ) [ecotax] => Array ( [type] => method [value] => getEcotax ) [flags] => Array ( [type] => method [value] => getFlags ) [main_variants] => Array ( [type] => method [value] => getMainVariants ) [specific_references] => Array ( [type] => method [value] => getSpecificReferences ) [id_shop_default] => Array ( [type] => variable [value] => 1 ) [id_manufacturer] => Array ( [type] => variable [value] => 46 ) [id_supplier] => Array ( [type] => variable [value] => 32 ) [reference] => Array ( [type] => variable [value] => EU-007144 ) [supplier_reference] => Array ( [type] => variable [value] => 7144 ) [location] => Array ( [type] => variable [value] => ) [width] => Array ( [type] => variable [value] => 0.000000 ) [height] => Array ( [type] => variable [value] => 0.000000 ) [depth] => Array ( [type] => variable [value] => 0.000000 ) [weight] => Array ( [type] => variable [value] => 0.400000 ) [quantity_discount] => Array ( [type] => variable [value] => 0 ) [ean13] => Array ( [type] => variable [value] => 088379100804 ) [isbn] => Array ( [type] => variable [value] => ) [upc] => Array ( [type] => variable [value] => ) [cache_is_pack] => Array ( [type] => variable [value] => 0 ) [cache_has_attachments] => Array ( [type] => variable [value] => 0 ) [is_virtual] => Array ( [type] => variable [value] => 0 ) [state] => Array ( [type] => variable [value] => 1 ) [additional_delivery_times] => Array ( [type] => variable [value] => 1 ) [delivery_in_stock] => Array ( [type] => variable [value] => ) [delivery_out_stock] => Array ( [type] => variable [value] => ) [id_category_default] => Array ( [type] => variable [value] => 106086 ) [id_tax_rules_group] => Array ( [type] => variable [value] => 36 ) [on_sale] => Array ( [type] => variable [value] => 0 ) [online_only] => Array ( [type] => variable [value] => 0 ) [minimal_quantity] => Array ( [type] => variable [value] => 1 ) [low_stock_threshold] => Array ( [type] => variable [value] => ) [low_stock_alert] => Array ( [type] => variable [value] => 0 ) [price] => Array ( [type] => variable [value] => €97.42 ) [wholesale_price] => Array ( [type] => variable [value] => 68.173000 ) [unity] => Array ( [type] => variable [value] => ) [unit_price_ratio] => Array ( [type] => variable [value] => 0.000000 ) [additional_shipping_cost] => Array ( [type] => variable [value] => 0.00 ) [customizable] => Array ( [type] => variable [value] => 0 ) [text_fields] => Array ( [type] => variable [value] => 0 ) [uploadable_files] => Array ( [type] => variable [value] => 0 ) [redirect_type] => Array ( [type] => variable [value] => 404 ) [id_type_redirected] => Array ( [type] => variable [value] => 0 ) [available_for_order] => Array ( [type] => variable [value] => 1 ) [available_date] => Array ( [type] => variable [value] => 0000-00-00 ) [show_condition] => Array ( [type] => variable [value] => 0 ) [indexed] => Array ( [type] => variable [value] => 1 ) [visibility] => Array ( [type] => variable [value] => both ) [cache_default_attribute] => Array ( [type] => variable [value] => 0 ) [advanced_stock_management] => Array ( [type] => variable [value] => 0 ) [date_add] => Array ( [type] => variable [value] => 2014-07-08 12:22:09 ) [date_upd] => Array ( [type] => variable [value] => 2023-08-04 12:06:44 ) [pack_stock_type] => Array ( [type] => variable [value] => 3 ) [meta_description] => Array ( [type] => variable [value] => To fix your Marine Kettle boat barbecue you have several fixing systems that can be used depending on your boat. ) [meta_keywords] => Array ( [type] => variable [value] => ) [meta_title] => Array ( [type] => variable [value] => Tube attachment for Marine Kettle Barbecue | Picksea ) [link_rewrite] => Array ( [type] => variable [value] => tube-attachment-marine-kettle-barbecue ) [name] => Array ( [type] => variable [value] => Tube attachment for Marine Kettle Barbecue ) [description] => Array ( [type] => variable [value] =>

Fixation 100% stainless steel
Extremely easy to assemble and disassemble
22mm version suitable for 22mm to 25,5mm tubes
28mm version suitable for mounting on tubes from 28mm to 32mm
It can be fixed in any position and at any angle to put it in the best place out of the wind on the stern balcony or on a stanchion of your boat.

) [description_short] => Array ( [type] => variable [value] =>

The essential fixing accessory for the Marine Kettle boat barbecue

To fix your Marine Kettle boat barbecue you have several fixing systems that can be used depending on your boat. This one allows you to fix the barbecue on a balcony or stanchion, taking care to choose the right diameter for your boat. For balconies or stanchions of 22 to 25 mm take the 22mm version. For diameters from 28 to 32mm take the 28mm version. This system will allow you to enjoy your gas barbecue for the boat in all circumstances.

) [available_now] => Array ( [type] => variable [value] => ) [available_later] => Array ( [type] => variable [value] => ) [video] => Array ( [type] => variable [value] => ) [personnalisation] => Array ( [type] => variable [value] => 0 ) [markdown] => Array ( [type] => variable [value] => ) [catdecathon] => Array ( [type] => variable [value] => ) [id_product] => Array ( [type] => variable [value] => 24596 ) [out_of_stock] => Array ( [type] => variable [value] => 2 ) [new] => Array ( [type] => variable [value] => 0 ) [id_product_attribute] => Array ( [type] => variable [value] => 0 ) [quantity_wanted] => Array ( [type] => variable [value] => 1 ) [extraContent] => Array ( [type] => variable [value] => Array ( ) ) [allow_oosp] => Array ( [type] => variable [value] => 1 ) [category] => Array ( [type] => variable [value] => boat-barbecue ) [category_name] => Array ( [type] => variable [value] => Boat Barbecue ) [link] => Array ( [type] => variable [value] => https://www.picksea.com/en/tube-attachment-marine-kettle-barbecue-euromarine-24596.html ) [attribute_price] => Array ( [type] => variable [value] => 0 ) [price_tax_exc] => Array ( [type] => variable [value] => 97.416667 ) [price_without_reduction] => Array ( [type] => variable [value] => 97.416667 ) [price_without_reduction_without_tax] => Array ( [type] => variable [value] => 97.416667 ) [reduction] => Array ( [type] => variable [value] => 0 ) [reduction_without_tax] => Array ( [type] => variable [value] => 0 ) [specific_prices] => Array ( [type] => variable [value] => Array ( ) ) [quantity] => Array ( [type] => variable [value] => 0 ) [quantity_all_versions] => Array ( [type] => variable [value] => 0 ) [id_image] => Array ( [type] => variable [value] => en-default ) [features] => Array ( [type] => variable [value] => Array ( ) ) [virtual] => Array ( [type] => variable [value] => 0 ) [pack] => Array ( [type] => variable [value] => 0 ) [packItems] => Array ( [type] => variable [value] => Array ( ) ) [nopackprice] => Array ( [type] => variable [value] => 0 ) [customization_required] => Array ( [type] => variable [value] => ) [rate] => Array ( [type] => variable [value] => 0 ) [tax_name] => Array ( [type] => variable [value] => ) [ecotax_rate] => Array ( [type] => variable [value] => 0 ) [unit_price] => Array ( [type] => variable [value] => ) [customizations] => Array ( [type] => variable [value] => Array ( [fields] => Array ( ) ) ) [id_customization] => Array ( [type] => variable [value] => 0 ) [is_customizable] => Array ( [type] => variable [value] => ) [show_quantities] => Array ( [type] => variable [value] => ) [quantity_label] => Array ( [type] => variable [value] => Item ) [customer_group_discount] => Array ( [type] => variable [value] => 0 ) [title] => Array ( [type] => variable [value] => Tube attachment for Marine Kettle Barbecue ) [images] => Array ( [type] => variable [value] => Array ( [0] => Array ( [bySize] => Array ( [small_default] => Array ( [url] => https://www.picksea.com/34913-small_default/tube-attachment-marine-kettle-barbecue.jpg [width] => 98 [height] => 98 ) [cart_default] => Array ( [url] => https://www.picksea.com/34913-cart_default/tube-attachment-marine-kettle-barbecue.jpg [width] => 125 [height] => 125 ) [home_default] => Array ( [url] => https://www.picksea.com/34913-home_default/tube-attachment-marine-kettle-barbecue.jpg [width] => 250 [height] => 250 ) [home_large] => Array ( [url] => https://www.picksea.com/34913-home_large/tube-attachment-marine-kettle-barbecue.jpg [width] => 280 [height] => 280 ) [medium_default] => Array ( [url] => https://www.picksea.com/34913-medium_default/tube-attachment-marine-kettle-barbecue.jpg [width] => 452 [height] => 452 ) [large_default] => Array ( [url] => https://www.picksea.com/34913-large_default/tube-attachment-marine-kettle-barbecue.jpg [width] => 800 [height] => 800 ) ) [small] => Array ( [url] => https://www.picksea.com/34913-small_default/tube-attachment-marine-kettle-barbecue.jpg [width] => 98 [height] => 98 ) [medium] => Array ( [url] => https://www.picksea.com/34913-home_large/tube-attachment-marine-kettle-barbecue.jpg [width] => 280 [height] => 280 ) [large] => Array ( [url] => https://www.picksea.com/34913-large_default/tube-attachment-marine-kettle-barbecue.jpg [width] => 800 [height] => 800 ) [legend] => [cover] => 1 [id_image] => 34913 [position] => 1 [associatedVariants] => Array ( ) ) ) ) [cover] => Array ( [type] => variable [value] => Array ( [bySize] => Array ( [small_default] => Array ( [url] => https://www.picksea.com/34913-small_default/tube-attachment-marine-kettle-barbecue.jpg [width] => 98 [height] => 98 ) [cart_default] => Array ( [url] => https://www.picksea.com/34913-cart_default/tube-attachment-marine-kettle-barbecue.jpg [width] => 125 [height] => 125 ) [home_default] => Array ( [url] => https://www.picksea.com/34913-home_default/tube-attachment-marine-kettle-barbecue.jpg [width] => 250 [height] => 250 ) [home_large] => Array ( [url] => https://www.picksea.com/34913-home_large/tube-attachment-marine-kettle-barbecue.jpg [width] => 280 [height] => 280 ) [medium_default] => Array ( [url] => https://www.picksea.com/34913-medium_default/tube-attachment-marine-kettle-barbecue.jpg [width] => 452 [height] => 452 ) [large_default] => Array ( [url] => https://www.picksea.com/34913-large_default/tube-attachment-marine-kettle-barbecue.jpg [width] => 800 [height] => 800 ) ) [small] => Array ( [url] => https://www.picksea.com/34913-small_default/tube-attachment-marine-kettle-barbecue.jpg [width] => 98 [height] => 98 ) [medium] => Array ( [url] => https://www.picksea.com/34913-home_large/tube-attachment-marine-kettle-barbecue.jpg [width] => 280 [height] => 280 ) [large] => Array ( [url] => https://www.picksea.com/34913-large_default/tube-attachment-marine-kettle-barbecue.jpg [width] => 800 [height] => 800 ) [legend] => [cover] => 1 [id_image] => 34913 [position] => 1 [associatedVariants] => Array ( ) ) ) [has_discount] => Array ( [type] => variable [value] => ) [discount_type] => Array ( [type] => variable [value] => ) [discount_percentage] => Array ( [type] => variable [value] => ) [discount_percentage_absolute] => Array ( [type] => variable [value] => ) [discount_amount] => Array ( [type] => variable [value] => ) [discount_amount_to_display] => Array ( [type] => variable [value] => ) [price_amount] => Array ( [type] => variable [value] => 97.42 ) [regular_price_amount] => Array ( [type] => variable [value] => 97.42 ) [regular_price] => Array ( [type] => variable [value] => €97.42 ) [discount_to_display] => Array ( [type] => variable [value] => ) [unit_price_full] => Array ( [type] => variable [value] => ) [show_availability] => Array ( [type] => variable [value] => 1 ) [availability_message] => Array ( [type] => variable [value] => Shipped according to supplier's deadline ) [availability_date] => Array ( [type] => variable [value] => ) [availability] => Array ( [type] => variable [value] => available ) ) ) [arrayAccessIterator:PrestaShop\PrestaShop\Adapter\Presenter\AbstractLazyArray:private] => ArrayIterator Object ( [storage:ArrayIterator:private] => ArrayObject Object ( [storage:ArrayObject:private] => Array ( [id] => Array ( [type] => method [value] => getId ) [attributes] => Array ( [type] => method [value] => getAttributes ) [show_price] => Array ( [type] => method [value] => getShowPrice ) [weight_unit] => Array ( [type] => method [value] => getWeightUnit ) [url] => Array ( [type] => method [value] => getUrl ) [canonical_url] => Array ( [type] => method [value] => getCanonicalUrl ) [add_to_cart_url] => Array ( [type] => method [value] => getAddToCartUrl ) [condition] => Array ( [type] => method [value] => getCondition ) [delivery_information] => Array ( [type] => method [value] => getDeliveryInformation ) [embedded_attributes] => Array ( [type] => method [value] => getEmbeddedAttributes ) [file_size_formatted] => Array ( [type] => method [value] => getFileSizeFormatted ) [attachments] => Array ( [type] => method [value] => getAttachments ) [quantity_discounts] => Array ( [type] => method [value] => getQuantityDiscounts ) [reference_to_display] => Array ( [type] => method [value] => getReferenceToDisplay ) [grouped_features] => Array ( [type] => method [value] => getGroupedFeatures ) [seo_availability] => Array ( [type] => method [value] => getSeoAvailability ) [labels] => Array ( [type] => method [value] => getLabels ) [ecotax] => Array ( [type] => method [value] => getEcotax ) [flags] => Array ( [type] => method [value] => getFlags ) [main_variants] => Array ( [type] => method [value] => getMainVariants ) [specific_references] => Array ( [type] => method [value] => getSpecificReferences ) [id_shop_default] => Array ( [type] => variable [value] => 1 ) [id_manufacturer] => Array ( [type] => variable [value] => 46 ) [id_supplier] => Array ( [type] => variable [value] => 32 ) [reference] => Array ( [type] => variable [value] => EU-007144 ) [supplier_reference] => Array ( [type] => variable [value] => 7144 ) [location] => Array ( [type] => variable [value] => ) [width] => Array ( [type] => variable [value] => 0.000000 ) [height] => Array ( [type] => variable [value] => 0.000000 ) [depth] => Array ( [type] => variable [value] => 0.000000 ) [weight] => Array ( [type] => variable [value] => 0.400000 ) [quantity_discount] => Array ( [type] => variable [value] => 0 ) [ean13] => Array ( [type] => variable [value] => 088379100804 ) [isbn] => Array ( [type] => variable [value] => ) [upc] => Array ( [type] => variable [value] => ) [cache_is_pack] => Array ( [type] => variable [value] => 0 ) [cache_has_attachments] => Array ( [type] => variable [value] => 0 ) [is_virtual] => Array ( [type] => variable [value] => 0 ) [state] => Array ( [type] => variable [value] => 1 ) [additional_delivery_times] => Array ( [type] => variable [value] => 1 ) [delivery_in_stock] => Array ( [type] => variable [value] => ) [delivery_out_stock] => Array ( [type] => variable [value] => ) [id_category_default] => Array ( [type] => variable [value] => 106086 ) [id_tax_rules_group] => Array ( [type] => variable [value] => 36 ) [on_sale] => Array ( [type] => variable [value] => 0 ) [online_only] => Array ( [type] => variable [value] => 0 ) [minimal_quantity] => Array ( [type] => variable [value] => 1 ) [low_stock_threshold] => Array ( [type] => variable [value] => ) [low_stock_alert] => Array ( [type] => variable [value] => 0 ) [price] => Array ( [type] => variable [value] => €97.42 ) [wholesale_price] => Array ( [type] => variable [value] => 68.173000 ) [unity] => Array ( [type] => variable [value] => ) [unit_price_ratio] => Array ( [type] => variable [value] => 0.000000 ) [additional_shipping_cost] => Array ( [type] => variable [value] => 0.00 ) [customizable] => Array ( [type] => variable [value] => 0 ) [text_fields] => Array ( [type] => variable [value] => 0 ) [uploadable_files] => Array ( [type] => variable [value] => 0 ) [redirect_type] => Array ( [type] => variable [value] => 404 ) [id_type_redirected] => Array ( [type] => variable [value] => 0 ) [available_for_order] => Array ( [type] => variable [value] => 1 ) [available_date] => Array ( [type] => variable [value] => 0000-00-00 ) [show_condition] => Array ( [type] => variable [value] => 0 ) [indexed] => Array ( [type] => variable [value] => 1 ) [visibility] => Array ( [type] => variable [value] => both ) [cache_default_attribute] => Array ( [type] => variable [value] => 0 ) [advanced_stock_management] => Array ( [type] => variable [value] => 0 ) [date_add] => Array ( [type] => variable [value] => 2014-07-08 12:22:09 ) [date_upd] => Array ( [type] => variable [value] => 2023-08-04 12:06:44 ) [pack_stock_type] => Array ( [type] => variable [value] => 3 ) [meta_description] => Array ( [type] => variable [value] => To fix your Marine Kettle boat barbecue you have several fixing systems that can be used depending on your boat. ) [meta_keywords] => Array ( [type] => variable [value] => ) [meta_title] => Array ( [type] => variable [value] => Tube attachment for Marine Kettle Barbecue | Picksea ) [link_rewrite] => Array ( [type] => variable [value] => tube-attachment-marine-kettle-barbecue ) [name] => Array ( [type] => variable [value] => Tube attachment for Marine Kettle Barbecue ) [description] => Array ( [type] => variable [value] =>

Fixation 100% stainless steel
Extremely easy to assemble and disassemble
22mm version suitable for 22mm to 25,5mm tubes
28mm version suitable for mounting on tubes from 28mm to 32mm
It can be fixed in any position and at any angle to put it in the best place out of the wind on the stern balcony or on a stanchion of your boat.

) [description_short] => Array ( [type] => variable [value] =>

The essential fixing accessory for the Marine Kettle boat barbecue

To fix your Marine Kettle boat barbecue you have several fixing systems that can be used depending on your boat. This one allows you to fix the barbecue on a balcony or stanchion, taking care to choose the right diameter for your boat. For balconies or stanchions of 22 to 25 mm take the 22mm version. For diameters from 28 to 32mm take the 28mm version. This system will allow you to enjoy your gas barbecue for the boat in all circumstances.

) [available_now] => Array ( [type] => variable [value] => ) [available_later] => Array ( [type] => variable [value] => ) [video] => Array ( [type] => variable [value] => ) [personnalisation] => Array ( [type] => variable [value] => 0 ) [markdown] => Array ( [type] => variable [value] => ) [catdecathon] => Array ( [type] => variable [value] => ) [id_product] => Array ( [type] => variable [value] => 24596 ) [out_of_stock] => Array ( [type] => variable [value] => 2 ) [new] => Array ( [type] => variable [value] => 0 ) [id_product_attribute] => Array ( [type] => variable [value] => 0 ) [quantity_wanted] => Array ( [type] => variable [value] => 1 ) [extraContent] => Array ( [type] => variable [value] => Array ( ) ) [allow_oosp] => Array ( [type] => variable [value] => 1 ) [category] => Array ( [type] => variable [value] => boat-barbecue ) [category_name] => Array ( [type] => variable [value] => Boat Barbecue ) [link] => Array ( [type] => variable [value] => https://www.picksea.com/en/tube-attachment-marine-kettle-barbecue-euromarine-24596.html ) [attribute_price] => Array ( [type] => variable [value] => 0 ) [price_tax_exc] => Array ( [type] => variable [value] => 97.416667 ) [price_without_reduction] => Array ( [type] => variable [value] => 97.416667 ) [price_without_reduction_without_tax] => Array ( [type] => variable [value] => 97.416667 ) [reduction] => Array ( [type] => variable [value] => 0 ) [reduction_without_tax] => Array ( [type] => variable [value] => 0 ) [specific_prices] => Array ( [type] => variable [value] => Array ( ) ) [quantity] => Array ( [type] => variable [value] => 0 ) [quantity_all_versions] => Array ( [type] => variable [value] => 0 ) [id_image] => Array ( [type] => variable [value] => en-default ) [features] => Array ( [type] => variable [value] => Array ( ) ) [virtual] => Array ( [type] => variable [value] => 0 ) [pack] => Array ( [type] => variable [value] => 0 ) [packItems] => Array ( [type] => variable [value] => Array ( ) ) [nopackprice] => Array ( [type] => variable [value] => 0 ) [customization_required] => Array ( [type] => variable [value] => ) [rate] => Array ( [type] => variable [value] => 0 ) [tax_name] => Array ( [type] => variable [value] => ) [ecotax_rate] => Array ( [type] => variable [value] => 0 ) [unit_price] => Array ( [type] => variable [value] => ) [customizations] => Array ( [type] => variable [value] => Array ( [fields] => Array ( ) ) ) [id_customization] => Array ( [type] => variable [value] => 0 ) [is_customizable] => Array ( [type] => variable [value] => ) [show_quantities] => Array ( [type] => variable [value] => ) [quantity_label] => Array ( [type] => variable [value] => Item ) [customer_group_discount] => Array ( [type] => variable [value] => 0 ) [title] => Array ( [type] => variable [value] => Tube attachment for Marine Kettle Barbecue ) [images] => Array ( [type] => variable [value] => Array ( [0] => Array ( [bySize] => Array ( [small_default] => Array ( [url] => https://www.picksea.com/34913-small_default/tube-attachment-marine-kettle-barbecue.jpg [width] => 98 [height] => 98 ) [cart_default] => Array ( [url] => https://www.picksea.com/34913-cart_default/tube-attachment-marine-kettle-barbecue.jpg [width] => 125 [height] => 125 ) [home_default] => Array ( [url] => https://www.picksea.com/34913-home_default/tube-attachment-marine-kettle-barbecue.jpg [width] => 250 [height] => 250 ) [home_large] => Array ( [url] => https://www.picksea.com/34913-home_large/tube-attachment-marine-kettle-barbecue.jpg [width] => 280 [height] => 280 ) [medium_default] => Array ( [url] => https://www.picksea.com/34913-medium_default/tube-attachment-marine-kettle-barbecue.jpg [width] => 452 [height] => 452 ) [large_default] => Array ( [url] => https://www.picksea.com/34913-large_default/tube-attachment-marine-kettle-barbecue.jpg [width] => 800 [height] => 800 ) ) [small] => Array ( [url] => https://www.picksea.com/34913-small_default/tube-attachment-marine-kettle-barbecue.jpg [width] => 98 [height] => 98 ) [medium] => Array ( [url] => https://www.picksea.com/34913-home_large/tube-attachment-marine-kettle-barbecue.jpg [width] => 280 [height] => 280 ) [large] => Array ( [url] => https://www.picksea.com/34913-large_default/tube-attachment-marine-kettle-barbecue.jpg [width] => 800 [height] => 800 ) [legend] => [cover] => 1 [id_image] => 34913 [position] => 1 [associatedVariants] => Array ( ) ) ) ) [cover] => Array ( [type] => variable [value] => Array ( [bySize] => Array ( [small_default] => Array ( [url] => https://www.picksea.com/34913-small_default/tube-attachment-marine-kettle-barbecue.jpg [width] => 98 [height] => 98 ) [cart_default] => Array ( [url] => https://www.picksea.com/34913-cart_default/tube-attachment-marine-kettle-barbecue.jpg [width] => 125 [height] => 125 ) [home_default] => Array ( [url] => https://www.picksea.com/34913-home_default/tube-attachment-marine-kettle-barbecue.jpg [width] => 250 [height] => 250 ) [home_large] => Array ( [url] => https://www.picksea.com/34913-home_large/tube-attachment-marine-kettle-barbecue.jpg [width] => 280 [height] => 280 ) [medium_default] => Array ( [url] => https://www.picksea.com/34913-medium_default/tube-attachment-marine-kettle-barbecue.jpg [width] => 452 [height] => 452 ) [large_default] => Array ( [url] => https://www.picksea.com/34913-large_default/tube-attachment-marine-kettle-barbecue.jpg [width] => 800 [height] => 800 ) ) [small] => Array ( [url] => https://www.picksea.com/34913-small_default/tube-attachment-marine-kettle-barbecue.jpg [width] => 98 [height] => 98 ) [medium] => Array ( [url] => https://www.picksea.com/34913-home_large/tube-attachment-marine-kettle-barbecue.jpg [width] => 280 [height] => 280 ) [large] => Array ( [url] => https://www.picksea.com/34913-large_default/tube-attachment-marine-kettle-barbecue.jpg [width] => 800 [height] => 800 ) [legend] => [cover] => 1 [id_image] => 34913 [position] => 1 [associatedVariants] => Array ( ) ) ) [has_discount] => Array ( [type] => variable [value] => ) [discount_type] => Array ( [type] => variable [value] => ) [discount_percentage] => Array ( [type] => variable [value] => ) [discount_percentage_absolute] => Array ( [type] => variable [value] => ) [discount_amount] => Array ( [type] => variable [value] => ) [discount_amount_to_display] => Array ( [type] => variable [value] => ) [price_amount] => Array ( [type] => variable [value] => 97.42 ) [regular_price_amount] => Array ( [type] => variable [value] => 97.42 ) [regular_price] => Array ( [type] => variable [value] => €97.42 ) [discount_to_display] => Array ( [type] => variable [value] => ) [unit_price_full] => Array ( [type] => variable [value] => ) [show_availability] => Array ( [type] => variable [value] => 1 ) [availability_message] => Array ( [type] => variable [value] => Shipped according to supplier's deadline ) [availability_date] => Array ( [type] => variable [value] => ) [availability] => Array ( [type] => variable [value] => available ) ) ) ) [methodCacheResults:PrestaShop\PrestaShop\Adapter\Presenter\AbstractLazyArray:private] => Array ( [url] => https://www.picksea.com/en/tube-attachment-marine-kettle-barbecue-euromarine-24596.html [weight_unit] => kg [reference_to_display] => EU-007144 [flags] => Array ( ) [embedded_attributes] => Array ( [id_shop_default] => 1 [id_manufacturer] => 46 [id_supplier] => 32 [reference] => EU-007144 [is_virtual] => 0 [delivery_in_stock] => [delivery_out_stock] => [id_category_default] => 106086 [on_sale] => 0 [online_only] => 0 [ecotax] => 0 [minimal_quantity] => 1 [low_stock_threshold] => [low_stock_alert] => 0 [price] => €97.42 [unity] => [unit_price_ratio] => 0.000000 [additional_shipping_cost] => 0.00 [customizable] => 0 [text_fields] => 0 [uploadable_files] => 0 [redirect_type] => 404 [id_type_redirected] => 0 [available_for_order] => 1 [available_date] => 0000-00-00 [show_condition] => 0 [condition] => new [show_price] => 1 [indexed] => 1 [visibility] => both [cache_default_attribute] => 0 [advanced_stock_management] => 0 [date_add] => 2014-07-08 12:22:09 [date_upd] => 2023-08-04 12:06:44 [pack_stock_type] => 3 [meta_description] => To fix your Marine Kettle boat barbecue you have several fixing systems that can be used depending on your boat. [meta_keywords] => [meta_title] => Tube attachment for Marine Kettle Barbecue | Picksea [link_rewrite] => tube-attachment-marine-kettle-barbecue [name] => Tube attachment for Marine Kettle Barbecue [description] =>

Fixation 100% stainless steel
Extremely easy to assemble and disassemble
22mm version suitable for 22mm to 25,5mm tubes
28mm version suitable for mounting on tubes from 28mm to 32mm
It can be fixed in any position and at any angle to put it in the best place out of the wind on the stern balcony or on a stanchion of your boat.

[description_short] =>

The essential fixing accessory for the Marine Kettle boat barbecue

To fix your Marine Kettle boat barbecue you have several fixing systems that can be used depending on your boat. This one allows you to fix the barbecue on a balcony or stanchion, taking care to choose the right diameter for your boat. For balconies or stanchions of 22 to 25 mm take the 22mm version. For diameters from 28 to 32mm take the 28mm version. This system will allow you to enjoy your gas barbecue for the boat in all circumstances.

[available_now] => [available_later] => [id] => 24596 [id_product] => 24596 [out_of_stock] => 2 [new] => 0 [id_product_attribute] => 0 [quantity_wanted] => 1 [extraContent] => Array ( ) [allow_oosp] => 1 [category] => boat-barbecue [category_name] => Boat Barbecue [link] => https://www.picksea.com/en/tube-attachment-marine-kettle-barbecue-euromarine-24596.html [attribute_price] => 0 [price_tax_exc] => 97.416667 [price_without_reduction] => 97.416667 [reduction] => 0 [specific_prices] => Array ( ) [quantity] => 0 [quantity_all_versions] => 0 [id_image] => en-default [features] => Array ( ) [attachments] => Array ( ) [virtual] => 0 [pack] => 0 [packItems] => Array ( ) [nopackprice] => 0 [customization_required] => [rate] => 0 [tax_name] => [ecotax_rate] => 0 [unit_price] => [customizations] => Array ( [fields] => Array ( ) ) [id_customization] => 0 [is_customizable] => [show_quantities] => [quantity_label] => Item [quantity_discounts] => Array ( ) [customer_group_discount] => 0 [images] => Array ( [0] => Array ( [bySize] => Array ( [small_default] => Array ( [url] => https://www.picksea.com/34913-small_default/tube-attachment-marine-kettle-barbecue.jpg [width] => 98 [height] => 98 ) [cart_default] => Array ( [url] => https://www.picksea.com/34913-cart_default/tube-attachment-marine-kettle-barbecue.jpg [width] => 125 [height] => 125 ) [home_default] => Array ( [url] => https://www.picksea.com/34913-home_default/tube-attachment-marine-kettle-barbecue.jpg [width] => 250 [height] => 250 ) [home_large] => Array ( [url] => https://www.picksea.com/34913-home_large/tube-attachment-marine-kettle-barbecue.jpg [width] => 280 [height] => 280 ) [medium_default] => Array ( [url] => https://www.picksea.com/34913-medium_default/tube-attachment-marine-kettle-barbecue.jpg [width] => 452 [height] => 452 ) [large_default] => Array ( [url] => https://www.picksea.com/34913-large_default/tube-attachment-marine-kettle-barbecue.jpg [width] => 800 [height] => 800 ) ) [small] => Array ( [url] => https://www.picksea.com/34913-small_default/tube-attachment-marine-kettle-barbecue.jpg [width] => 98 [height] => 98 ) [medium] => Array ( [url] => https://www.picksea.com/34913-home_large/tube-attachment-marine-kettle-barbecue.jpg [width] => 280 [height] => 280 ) [large] => Array ( [url] => https://www.picksea.com/34913-large_default/tube-attachment-marine-kettle-barbecue.jpg [width] => 800 [height] => 800 ) [legend] => [cover] => 1 [id_image] => 34913 [position] => 1 [associatedVariants] => Array ( ) ) ) [cover] => Array ( [bySize] => Array ( [small_default] => Array ( [url] => https://www.picksea.com/34913-small_default/tube-attachment-marine-kettle-barbecue.jpg [width] => 98 [height] => 98 ) [cart_default] => Array ( [url] => https://www.picksea.com/34913-cart_default/tube-attachment-marine-kettle-barbecue.jpg [width] => 125 [height] => 125 ) [home_default] => Array ( [url] => https://www.picksea.com/34913-home_default/tube-attachment-marine-kettle-barbecue.jpg [width] => 250 [height] => 250 ) [home_large] => Array ( [url] => https://www.picksea.com/34913-home_large/tube-attachment-marine-kettle-barbecue.jpg [width] => 280 [height] => 280 ) [medium_default] => Array ( [url] => https://www.picksea.com/34913-medium_default/tube-attachment-marine-kettle-barbecue.jpg [width] => 452 [height] => 452 ) [large_default] => Array ( [url] => https://www.picksea.com/34913-large_default/tube-attachment-marine-kettle-barbecue.jpg [width] => 800 [height] => 800 ) ) [small] => Array ( [url] => https://www.picksea.com/34913-small_default/tube-attachment-marine-kettle-barbecue.jpg [width] => 98 [height] => 98 ) [medium] => Array ( [url] => https://www.picksea.com/34913-home_large/tube-attachment-marine-kettle-barbecue.jpg [width] => 280 [height] => 280 ) [large] => Array ( [url] => https://www.picksea.com/34913-large_default/tube-attachment-marine-kettle-barbecue.jpg [width] => 800 [height] => 800 ) [legend] => [cover] => 1 [id_image] => 34913 [position] => 1 [associatedVariants] => Array ( ) ) [has_discount] => [discount_type] => [discount_percentage] => [discount_percentage_absolute] => [discount_amount] => [discount_amount_to_display] => [price_amount] => 97.42 [unit_price_full] => [show_availability] => 1 [availability_message] => Shipped according to supplier's deadline [availability_date] => [availability] => available ) [id] => 24596 [show_price] => 1 [labels] => Array ( [tax_short] => (tax incl.) [tax_long] => Tax included ) [ecotax] => Array ( [value] => €0.00 [amount] => 0 [rate] => 0 ) ) ) 1

Livraison en points relais : Gratuit
Detailed features

The essential fixing accessory for the Marine Kettle boat barbecue
To fix your Marine Kettle boat barbecue you have several fixing systems that can be used depending on your boat. This one allows you to fix the barbecue on a balcony or stanchion, taking care to choose the right diameter for your boat. For balconies or stanchions of 22 to 25 mm take the 22mm version. For diameters from 28 to 32mm take the 28mm version. This system will allow you to enjoy your gas barbecue for the boat in all circumstances.
Fixation 100% stainless steel
Extremely easy to assemble and disassemble
22mm version suitable for 22mm to 25,5mm tubes
28mm version suitable for mounting on tubes from 28mm to 32mm
It can be fixed in any position and at any angle to put it in the best place out of the wind on the stern balcony or on a stanchion of your boat.
In the same category
4 other products seleted for you