unavailable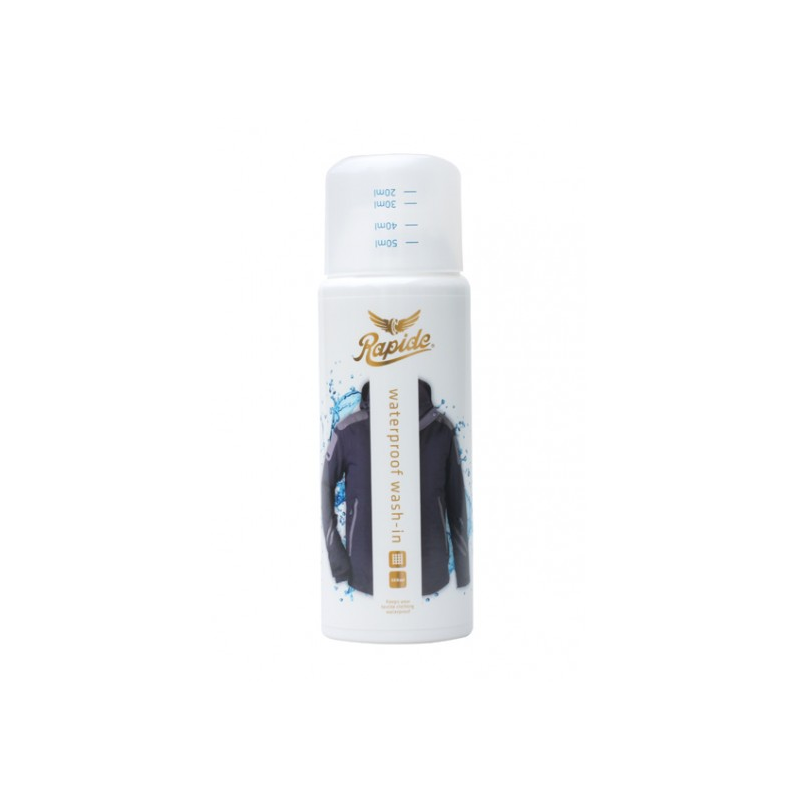 clear Please call us +33 297 11 80 95
Detailed features
Rapide Tex Waterproof Wash-in reactivates the water repellency of all your technical clothing. It is very effective for waterproofing softshells or fleeces. For a good adhesion, it is preferable to first wash your garment with the detergent Tech Wash.
300 ml bottle
Washing machine instructions: First wash the garment with Tech Wash. Shake the bottle vigorously before use and make sure the garment is thoroughly rinsed. Remove soap residue from the wash tank and fill the tank with 100 ml of Tex Waterproof Wash-in. One garment requires 2 caps of product. The garment can be spun briefly at low speed or low temperature in the dryer. This activates the water repellency further (read the washing instructions of your garment first). Then let it dry on a hanger.
Hand washing instructions: Add 100 ml of Tex Waterproof Wash-in to the sink for a single garment, or immerse the garment. After half an hour, rinse the garment in cold water until the water runs clear. Squeeze out and dry on a hanger.
Tip: Tie the sleeves together to prevent the garment from turning inside out. Close the zippers.
In the same category
4 other products seleted for you